Paint a Glass Planter With Alcholol Inks
14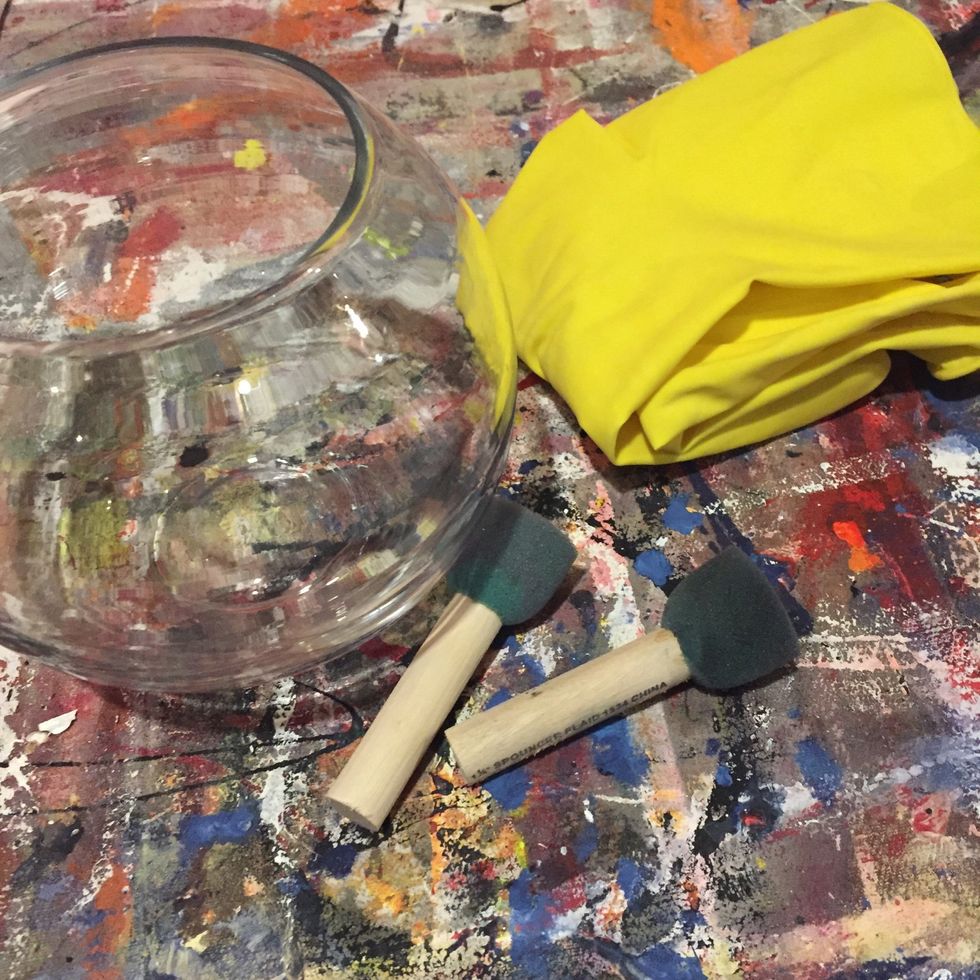 Gather your supplies. Remember to put on your rubber gloves & cover any work surfaces as alcohol ink is hard (impossible) to remove!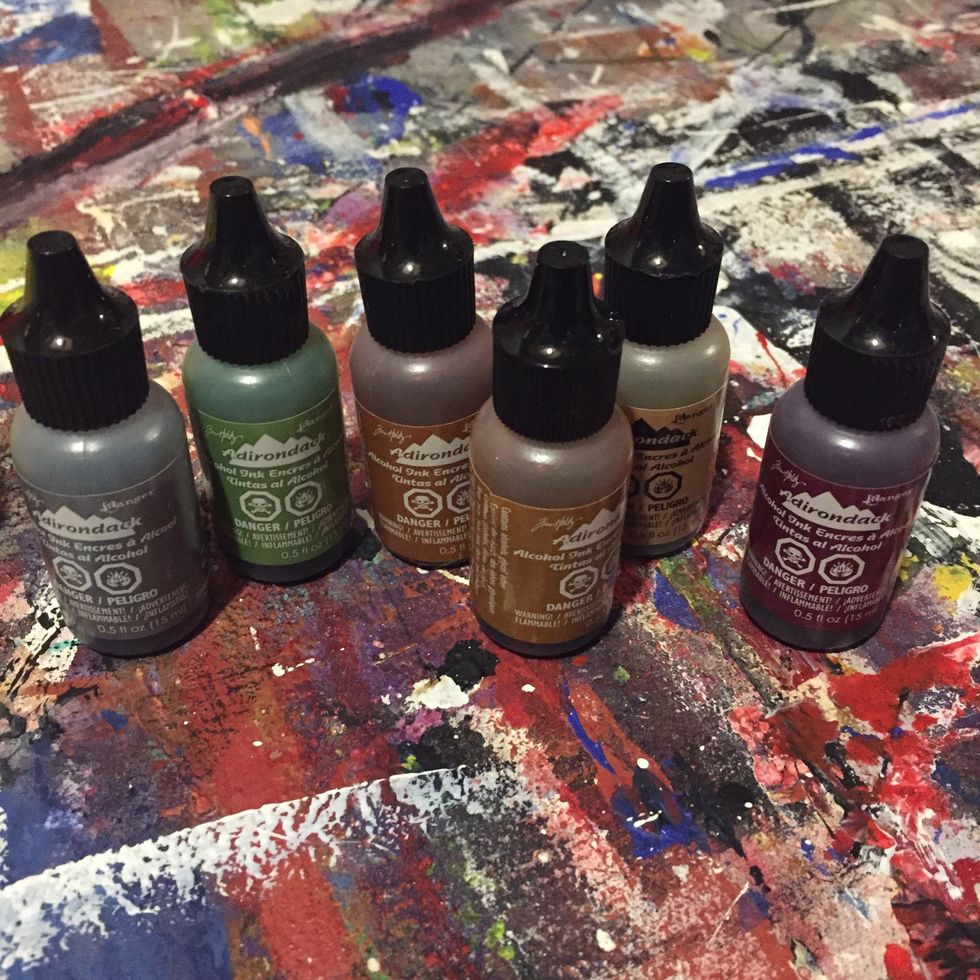 I am using Adirondack Alcohol Inks in shades of green, brown, red, and grey.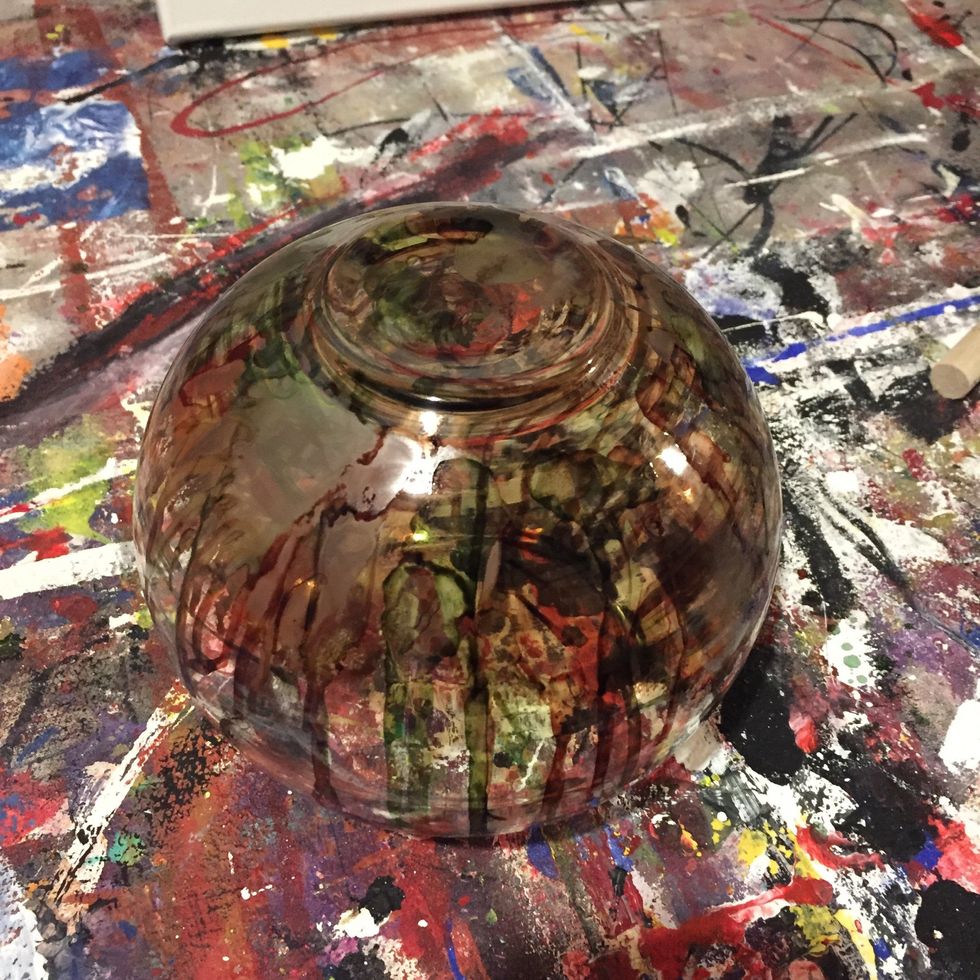 After starting with a sponge (instead of a felt dabber) I decided I liked the free form effect of blowing the ink instead.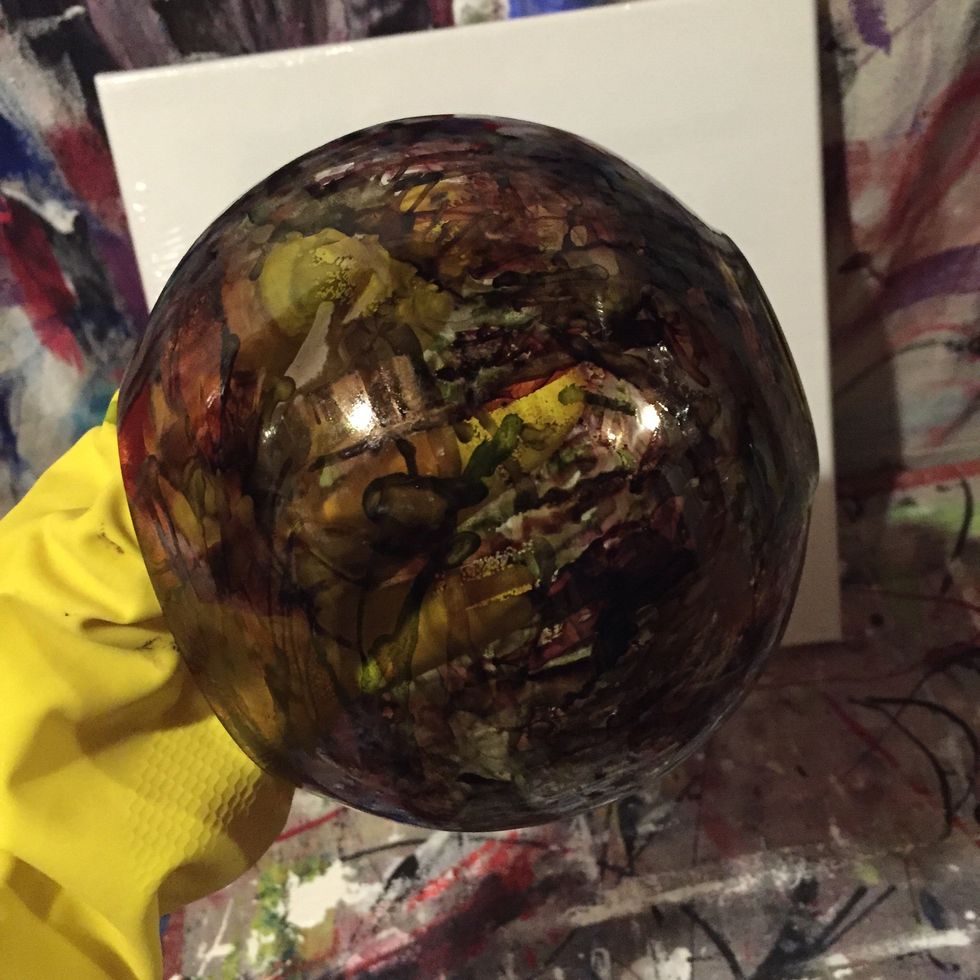 Holding up the glass bowl drop one drop of ink at a time and blow it around the glass until the entire surface is covered. Alternate using different colours until you see the desired effect.
Let dry for a couple of hours or over night.
Once the ink is fully dry, spray it with shellac to seal the colour. Two or three thin coats of shellac will ensure the ink doesn't rub off.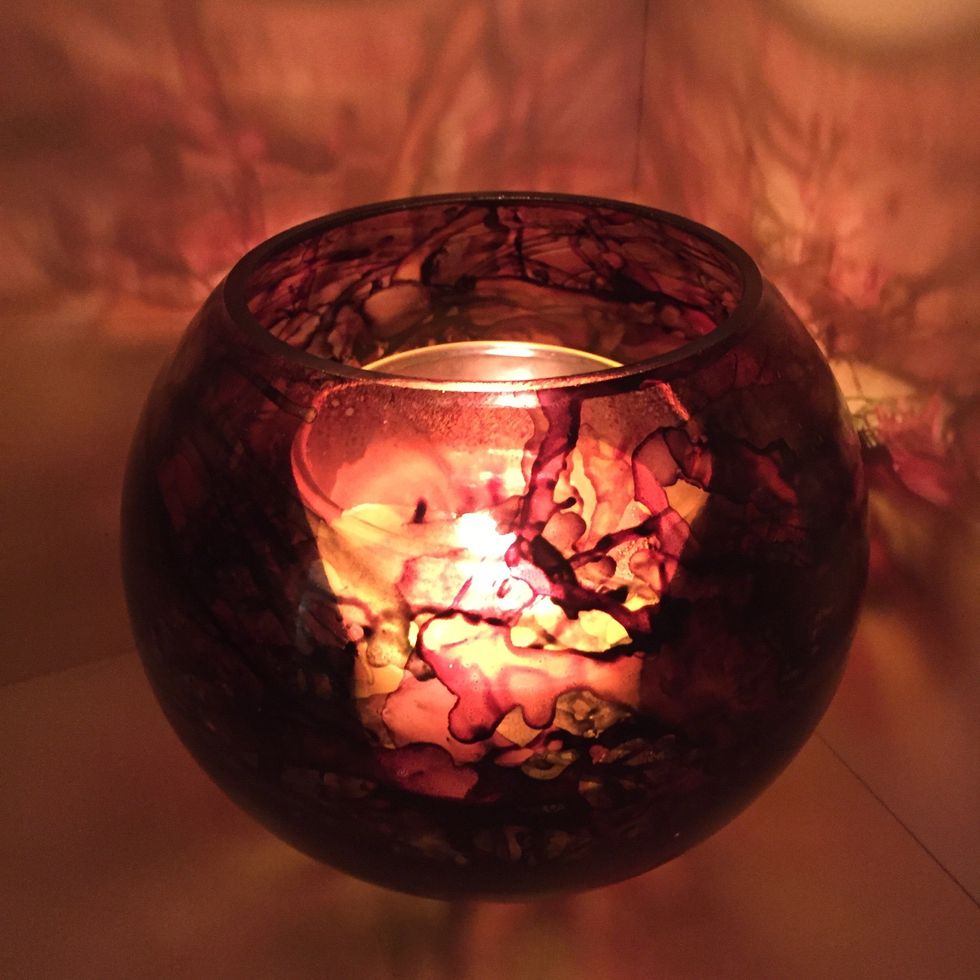 At this point you could put a candle in it! The light creates pretty reflections on the wall. However our challenge was to creat a planter so I had a bit more work to do.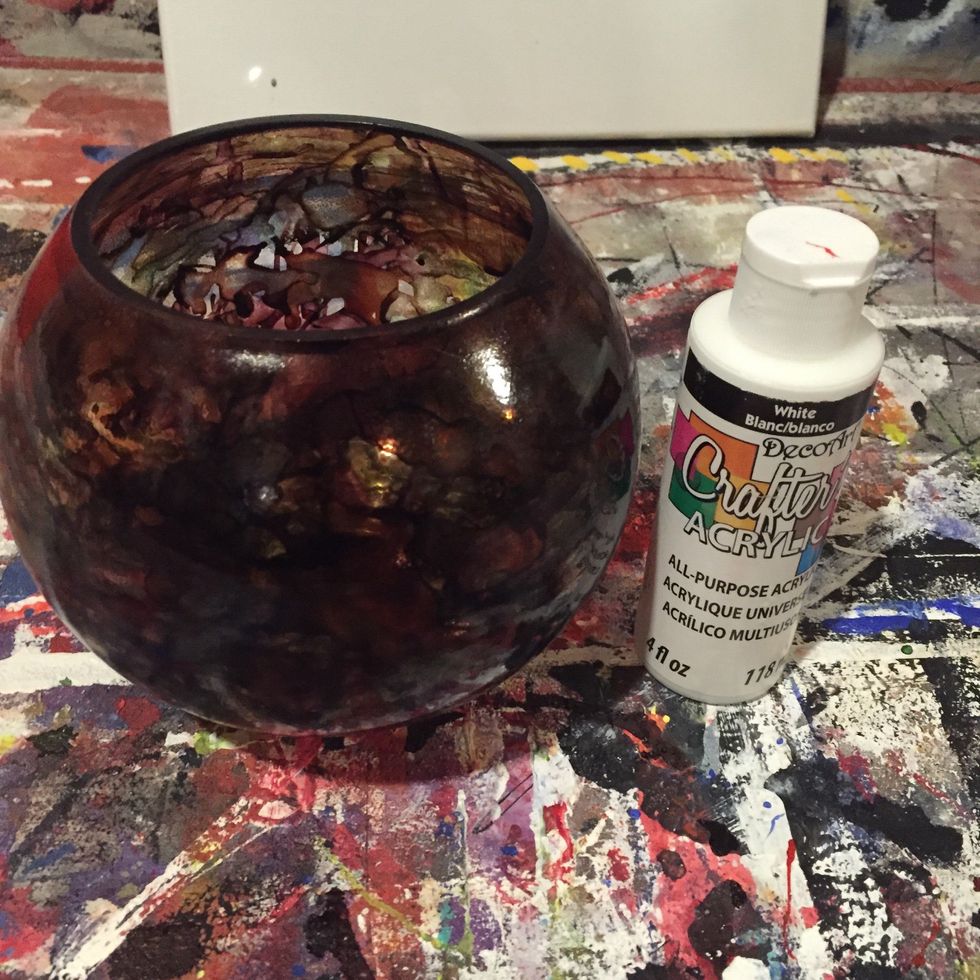 As I was going to fill my planter with dirt I needed to ensure the ink colours would still be visible. To achieve this I painted the inside with white acrylic paint.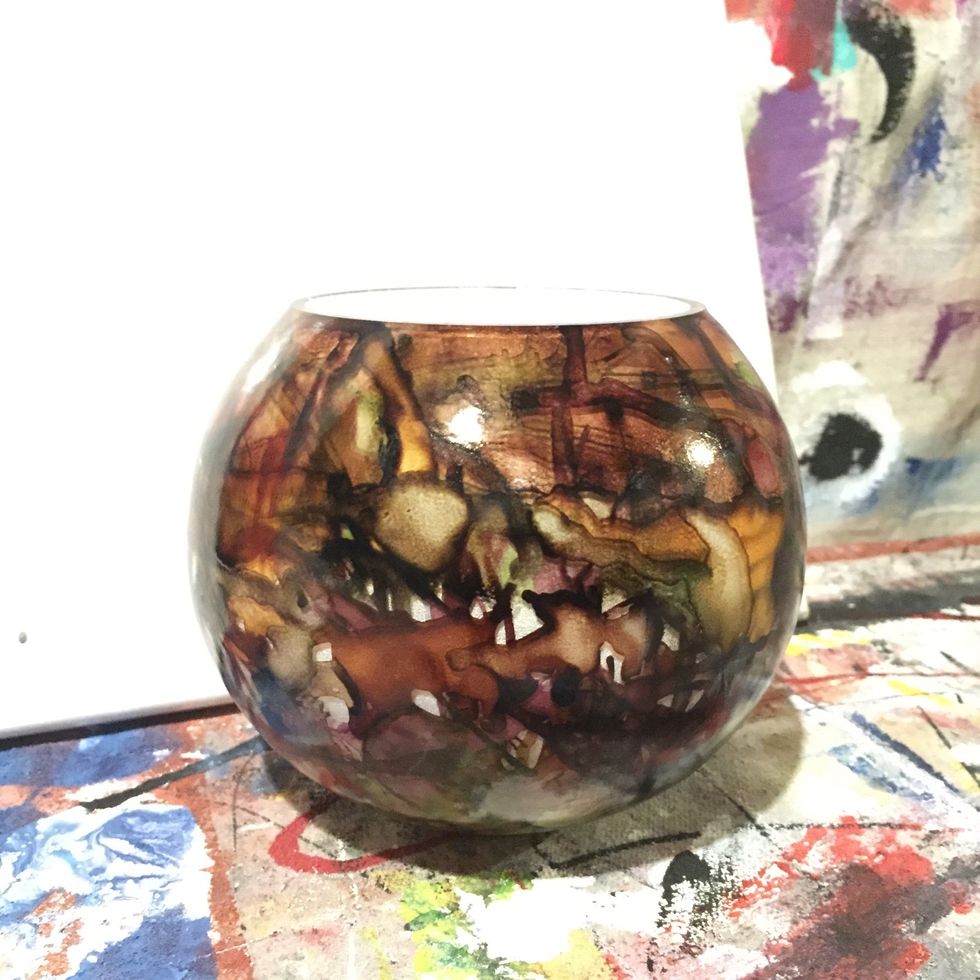 A white background brings the colours to life. Let the acrylic paint dry overnight.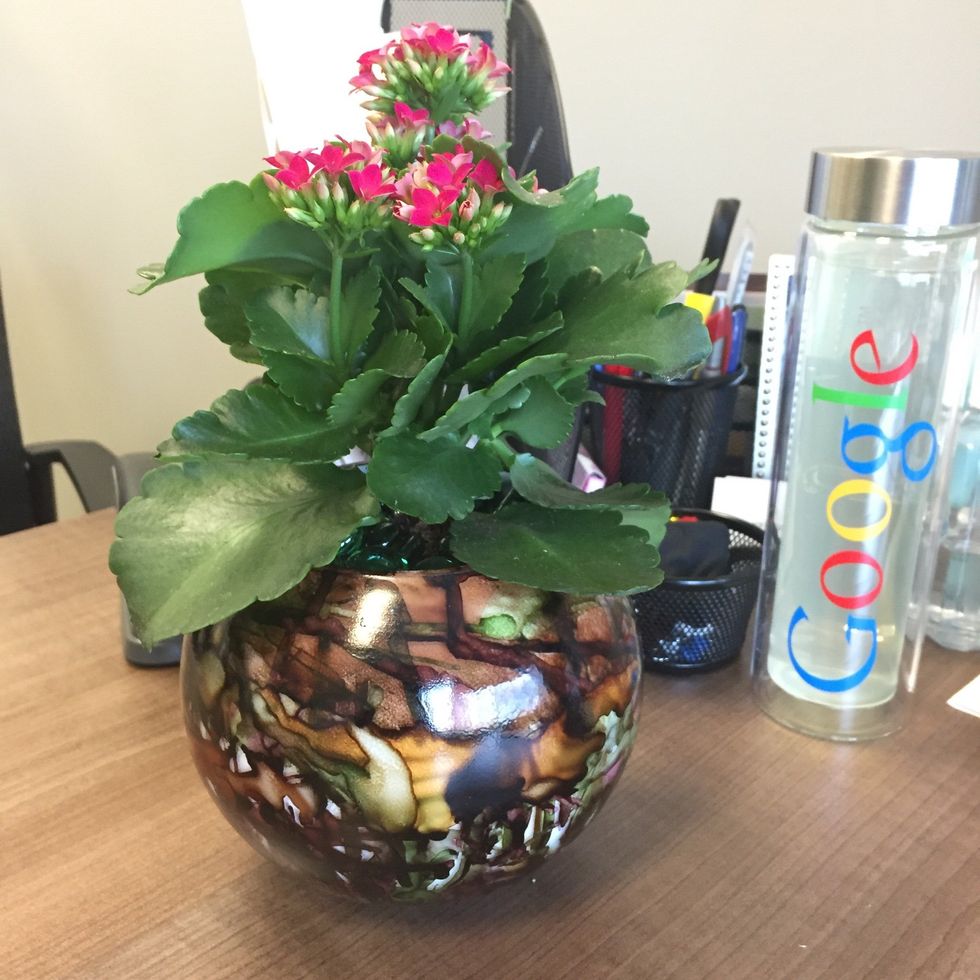 Ta-da! A pretty new plant for my office. I planted a Kalanchoe, a succulent flowering plant which does not require much care and only needs water when dry.
Finished project.
Glass Bowl (or any other glass container)
Alcholol Inks
Sponge
Rubber Gloves
Shellac Spray
White Acrylic Paint
Plant (Kalanchoe)
Potting Soil
Glass Beads
Joanne Carry
Loves: the internet, digital marketing, fashion mags & amazing platforms. Working on all things @HomeShows! Decor & Digital. Tech is haute.