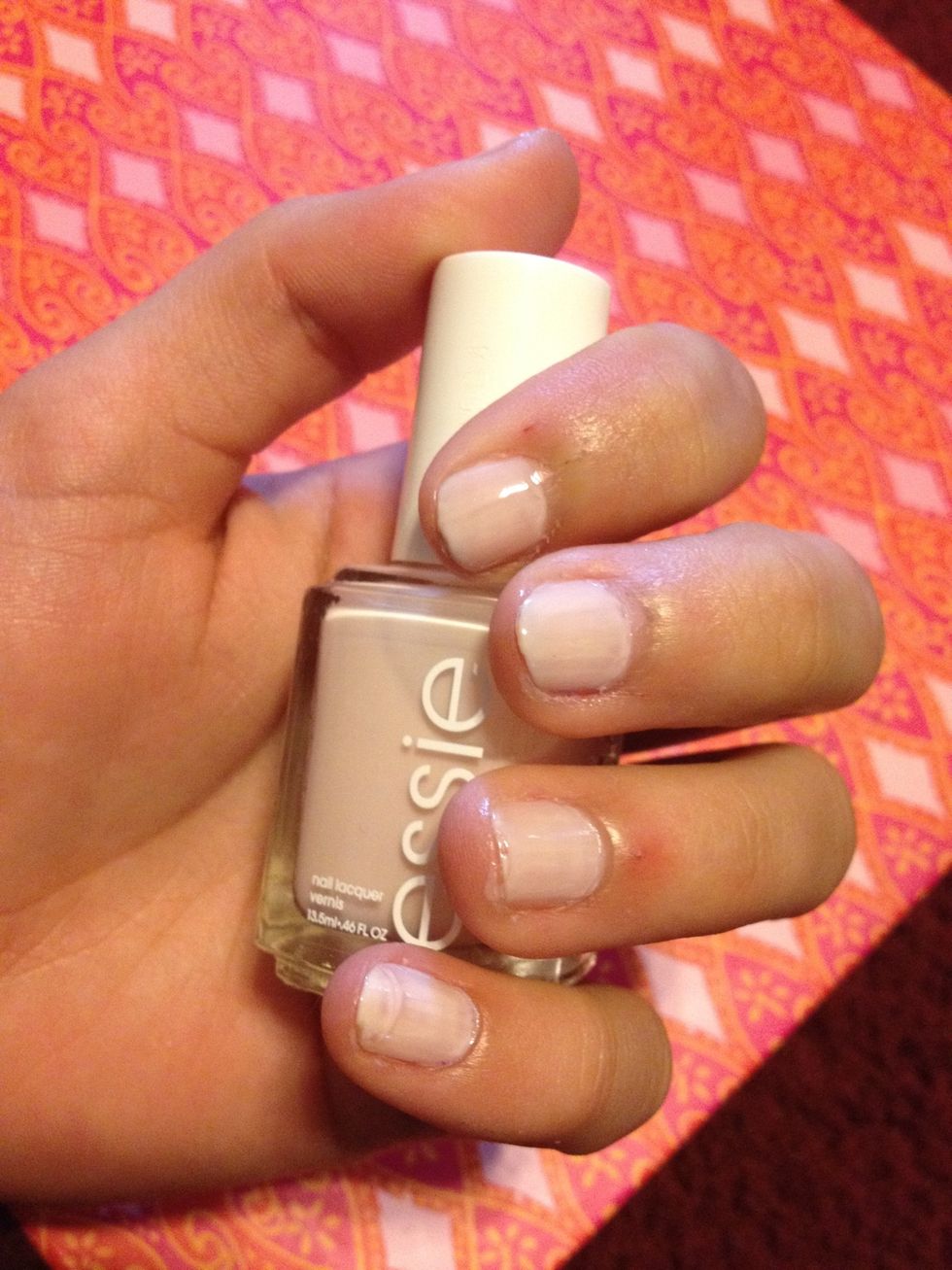 Paint nails a light base colour. I'm using Essie "ballet slippers". I apologize for my unhealthy nails, my acrylics ruined them. :(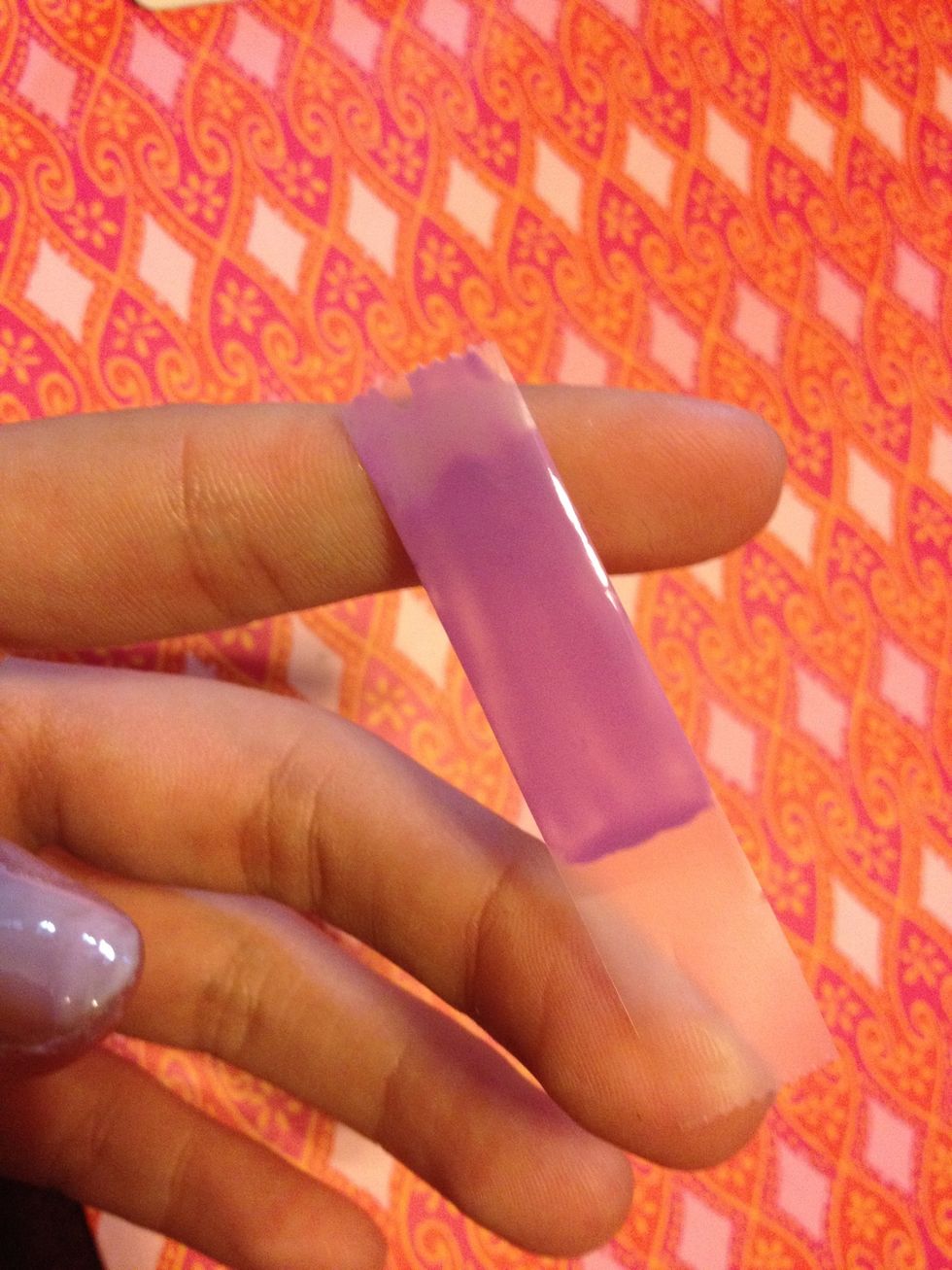 Paint your accent colour on Scotch tape. I'm using Essie "play date". Let this dry for at least 30 minutes.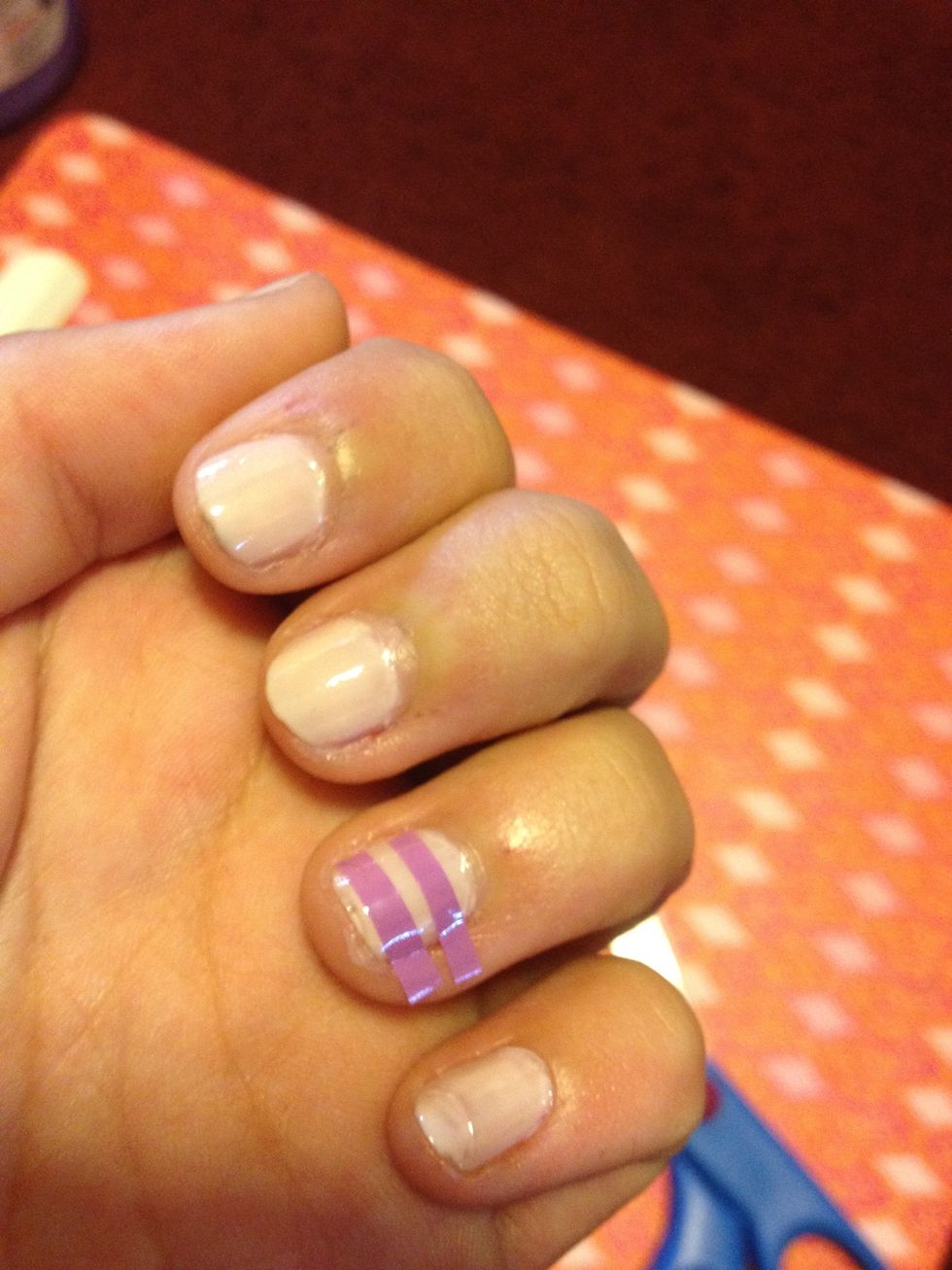 When your polish tape is dry, cut into thin strips and place them on your nails. You can trim the excess later.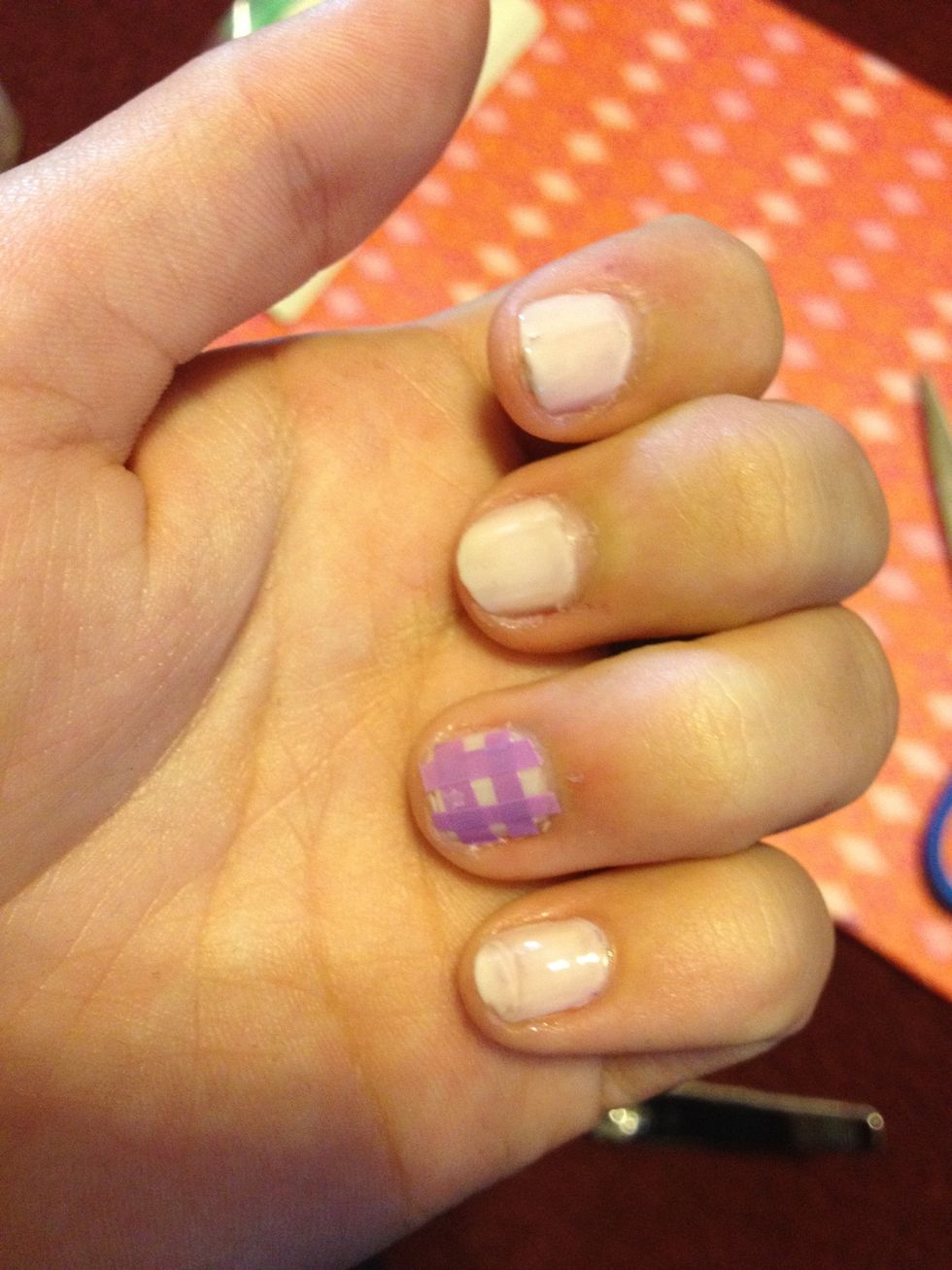 This is what your nails should look like after you've trimmed the strips. Now finish on all your nails or whatever you choose. :)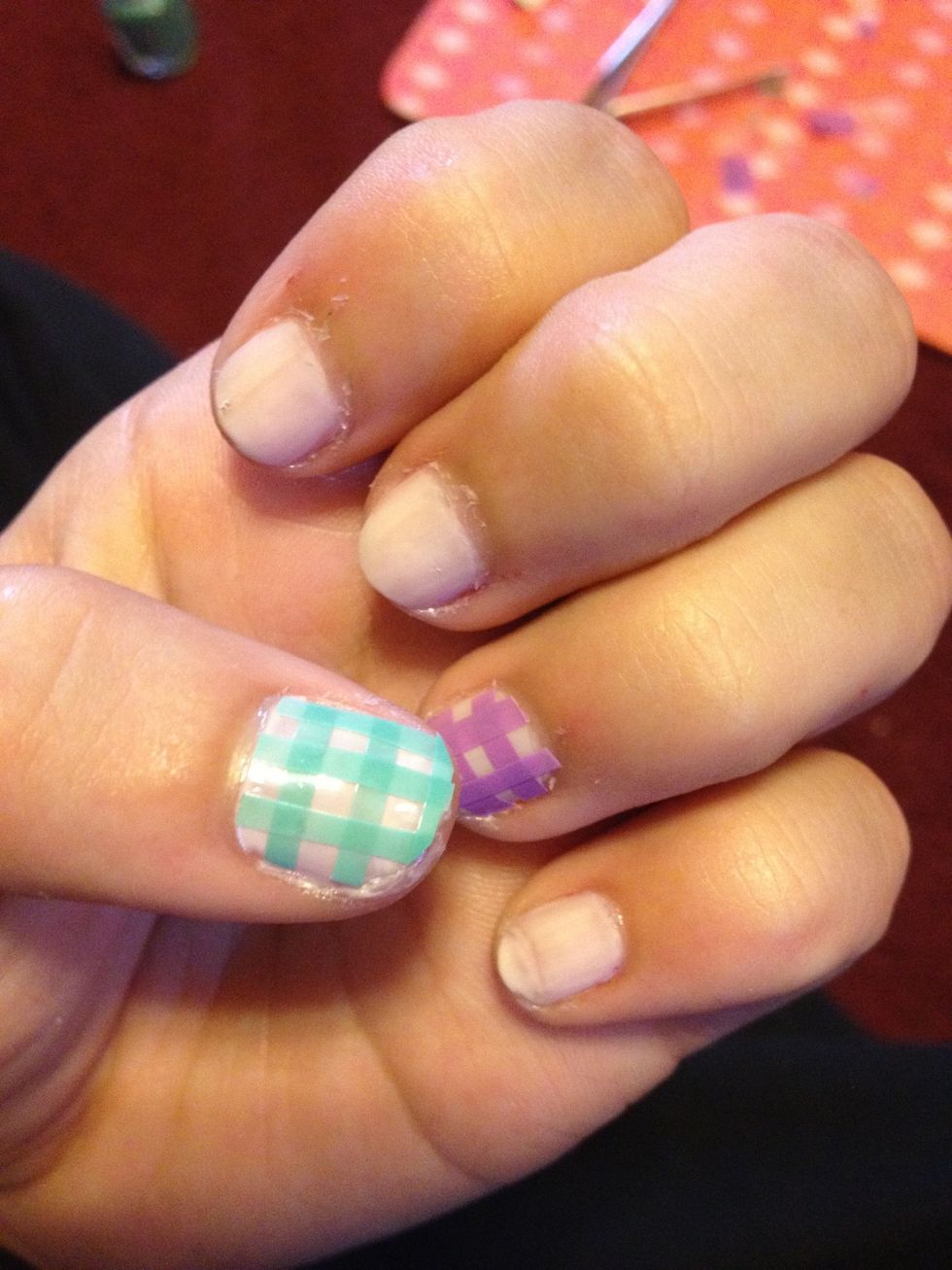 I added the pattern to my thumb too. I used Essie "turquoise and caicos" but this is where you can be creative and do however many nails you'd like :)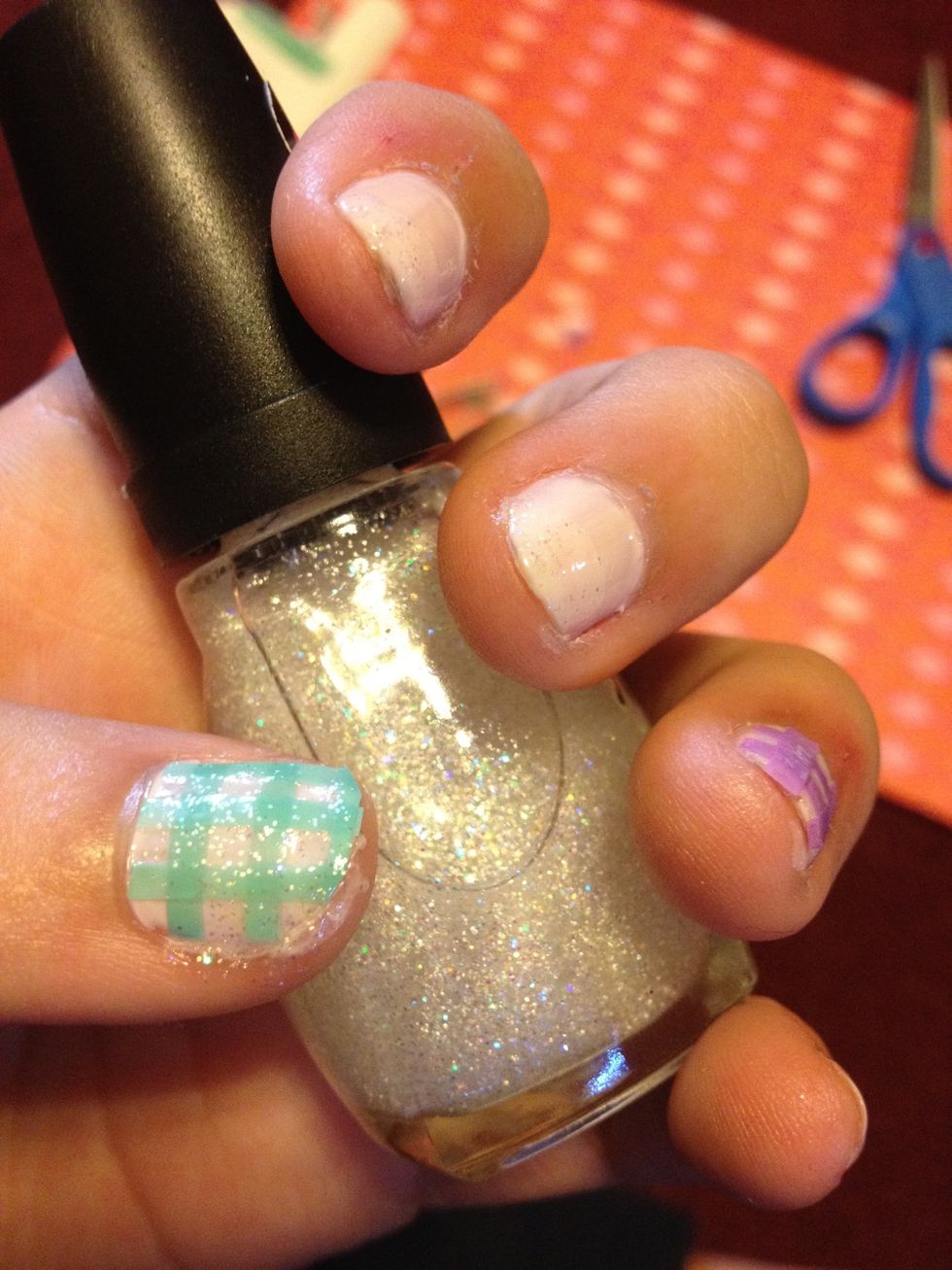 I added a little bit of glitter to finish it off and some top coat. :)
1.0 Light colour nail polish
1.0 Accent colour nail polish
1.0 Scotch tape
1.0 Nail top coat
1.0 Scissor