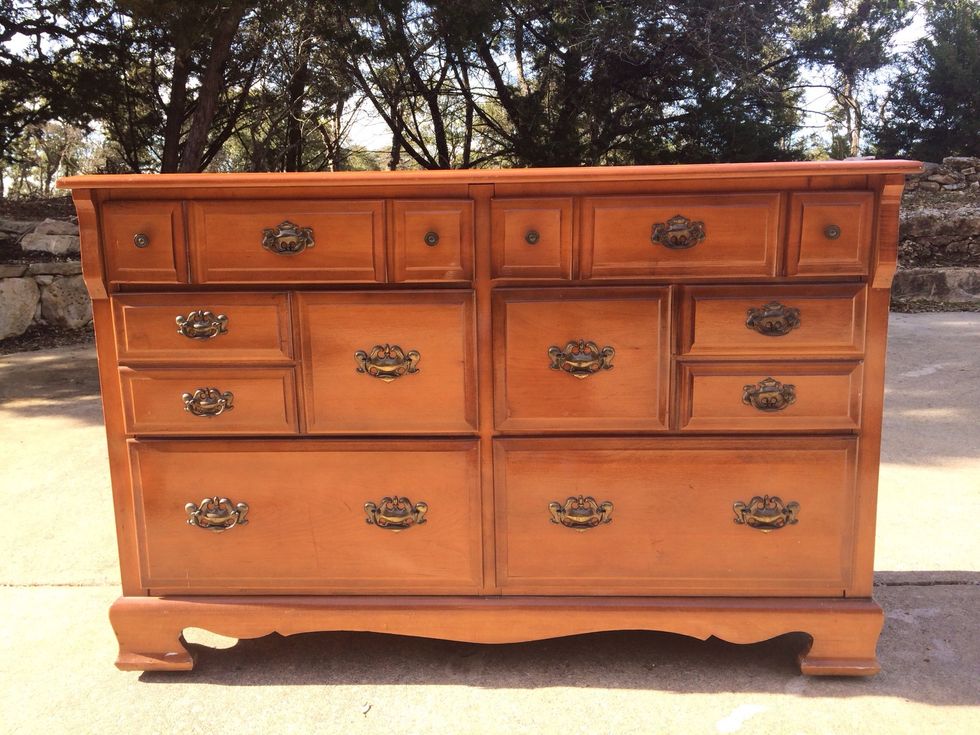 Pre pic. Lots of lacquer.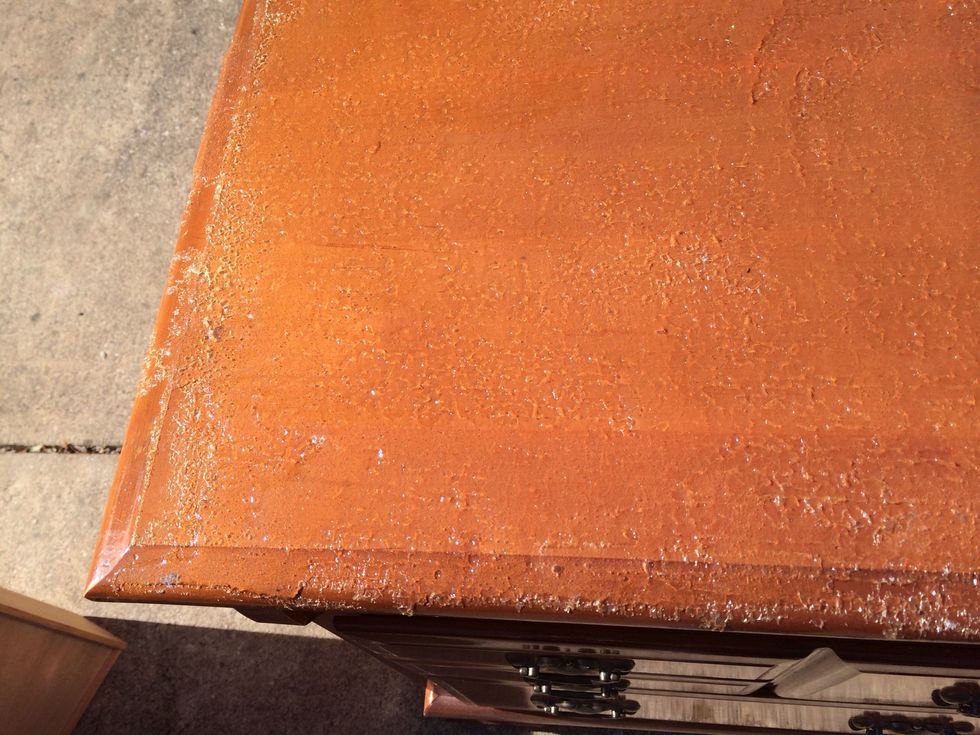 Apply stripping agent to remove varnish.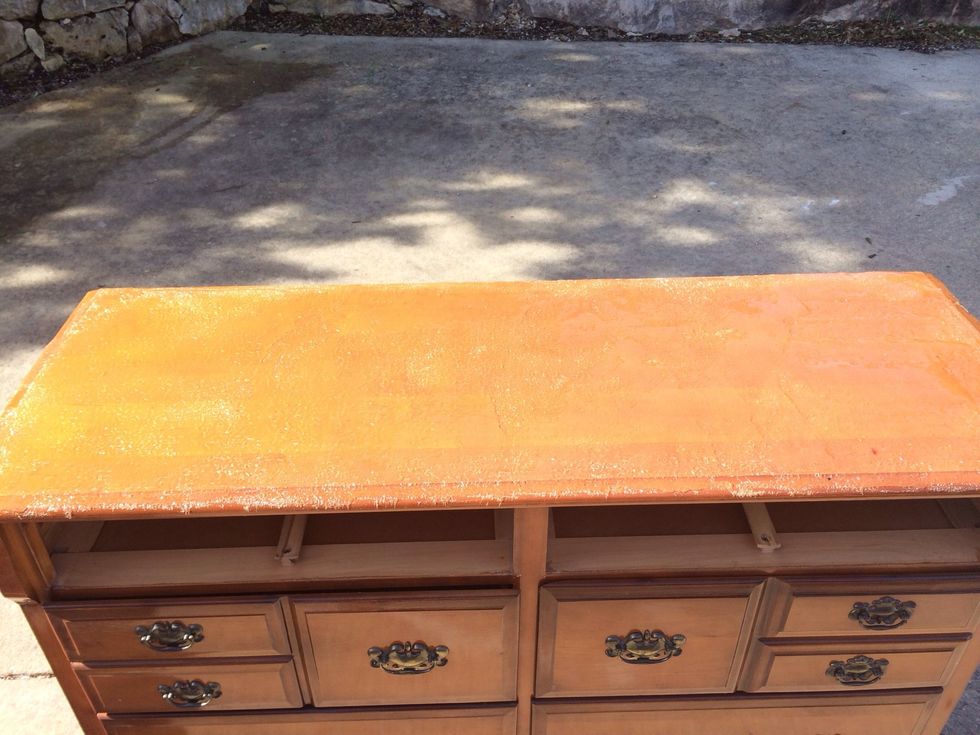 Covered top of dresser.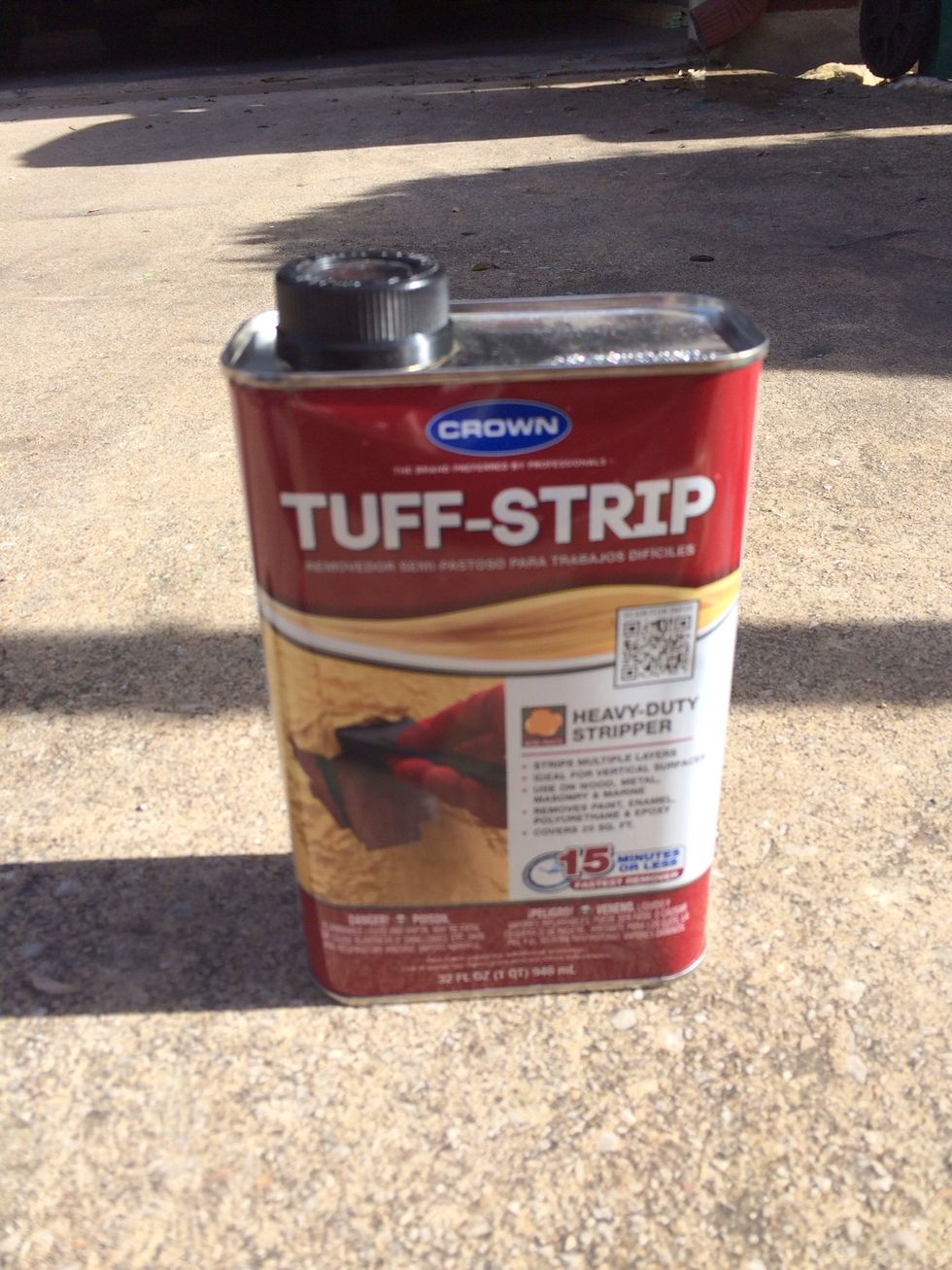 What I used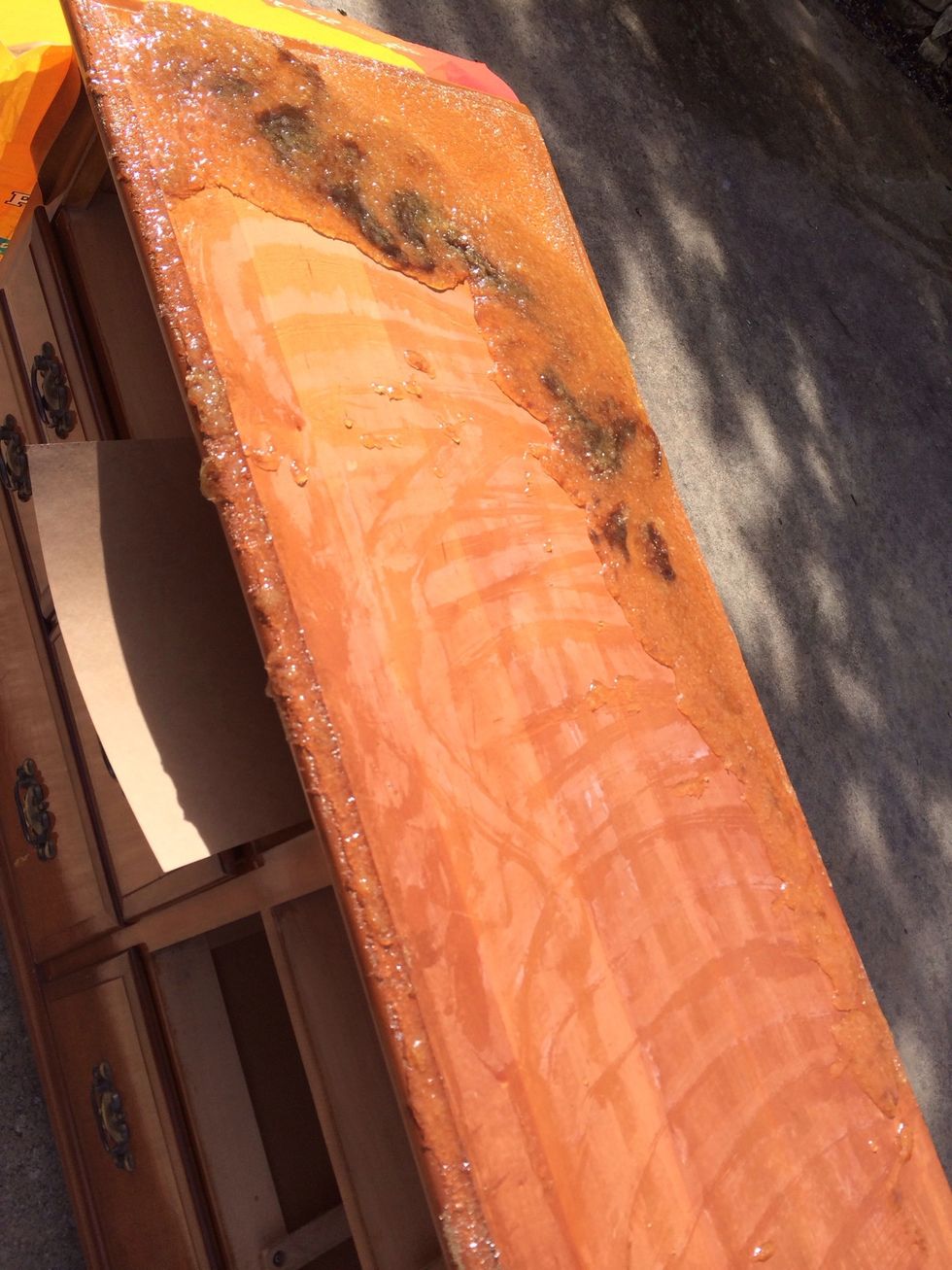 Scraped off after I saw crackling of finish.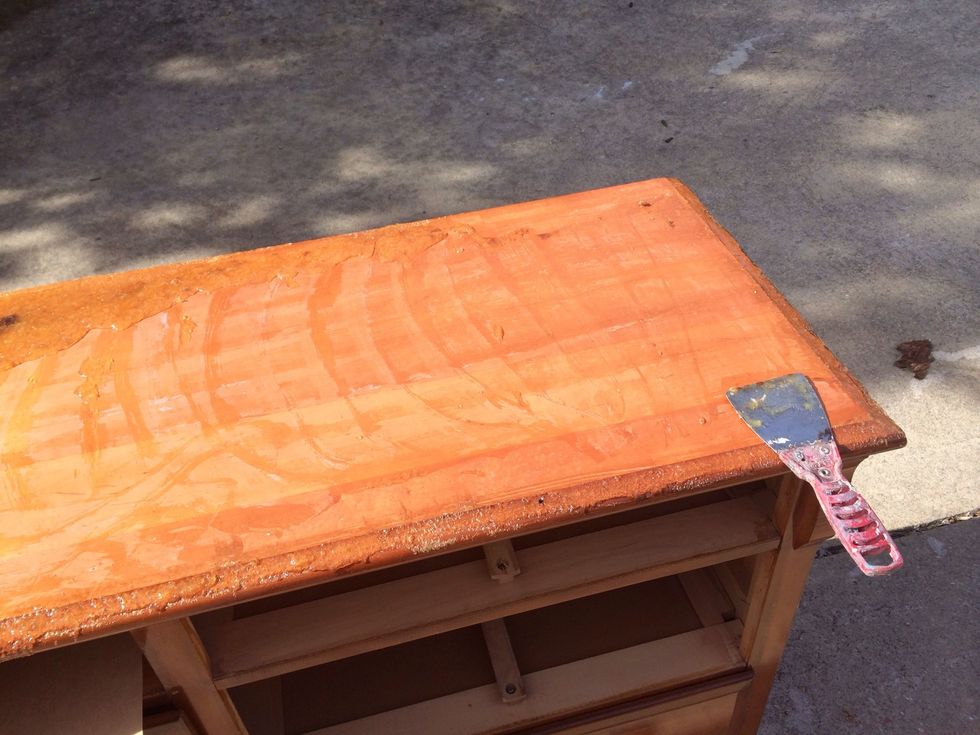 More removal.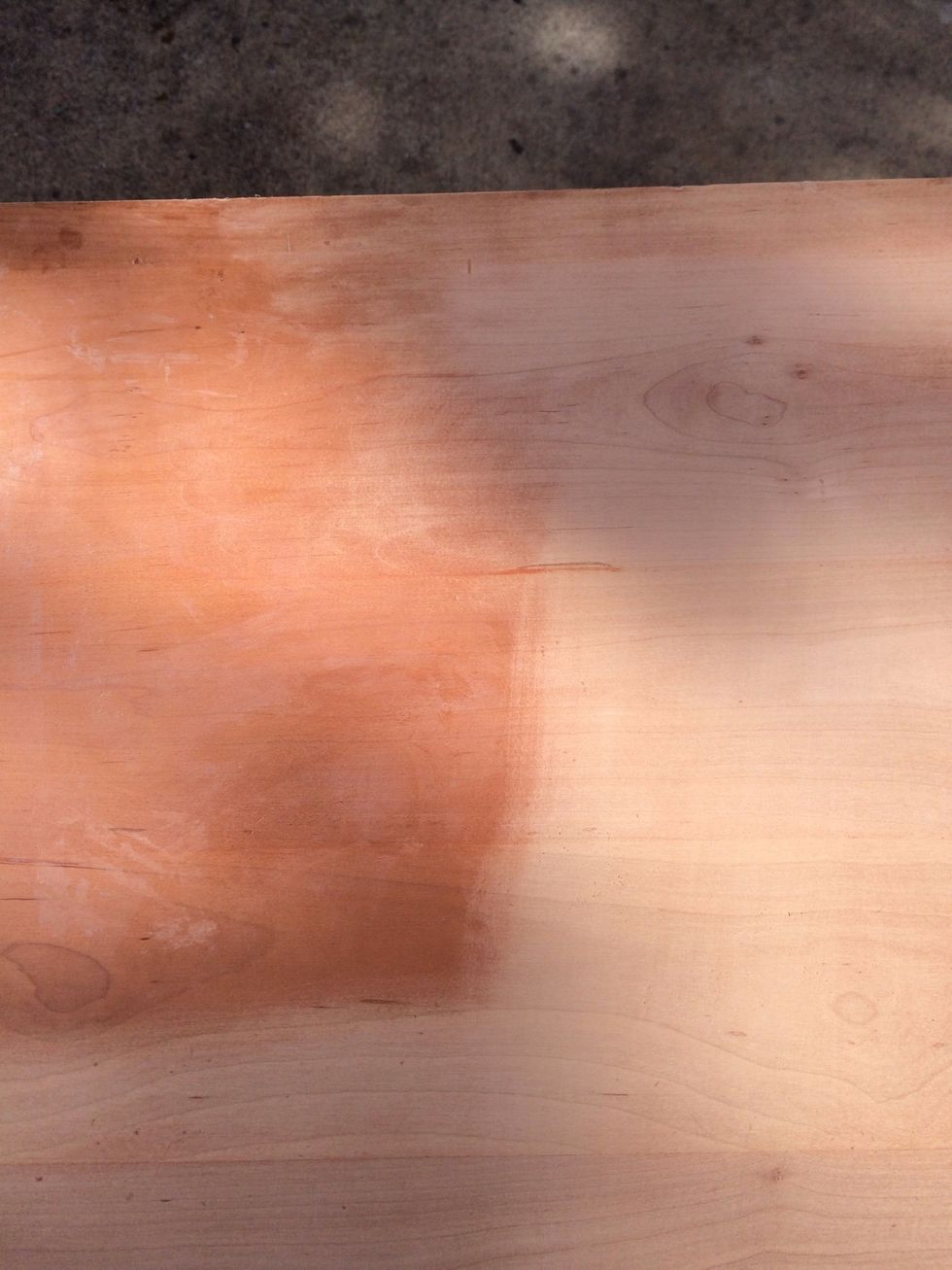 I sanded with fine sand paper to complete the top. Left is area yet to be sanded.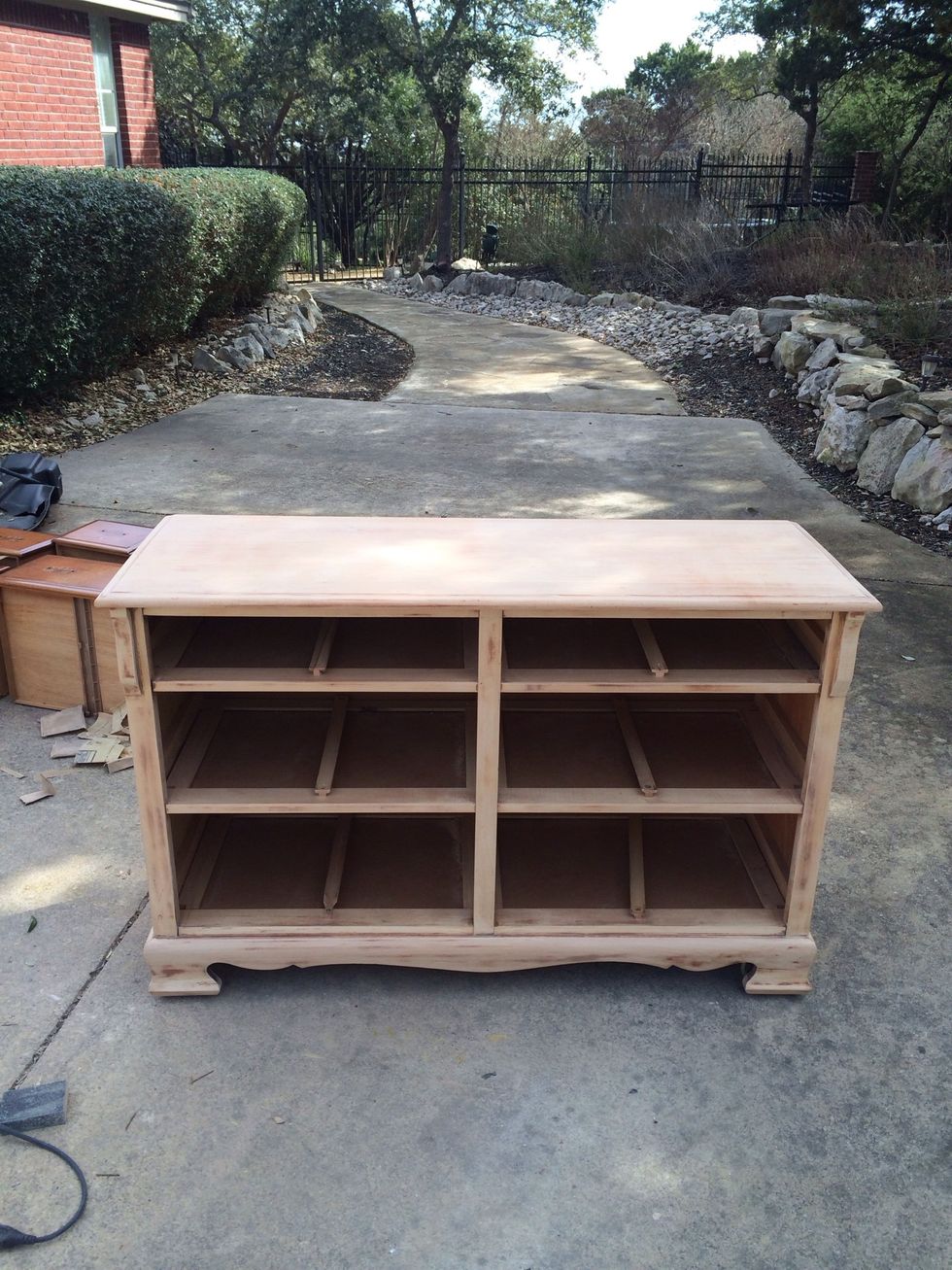 After sanding top, sides and front.6 hours later....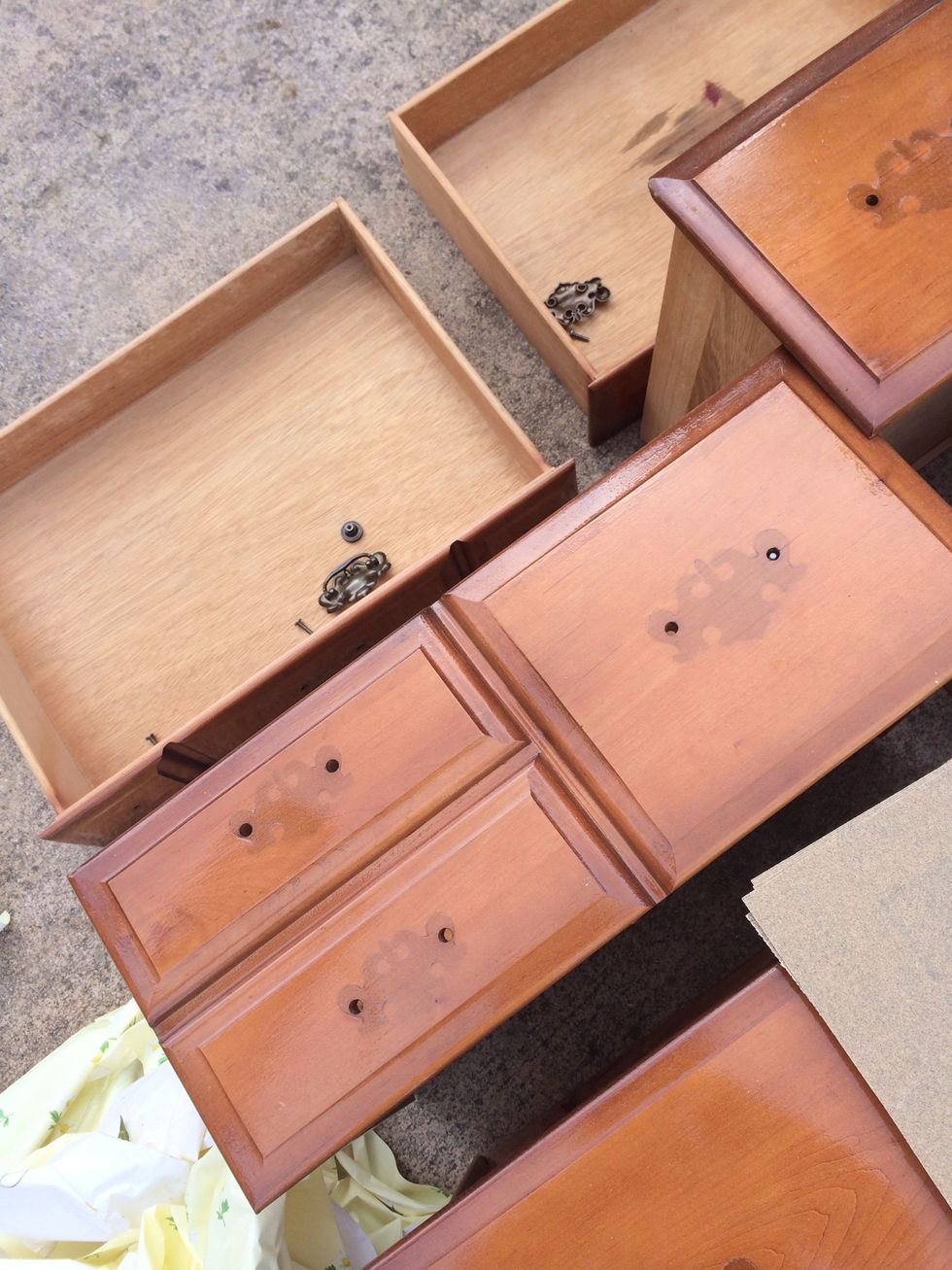 Ughhh now the drawers.
Hours later.... Used sander a bit and hand sanded many of the grooves and angles.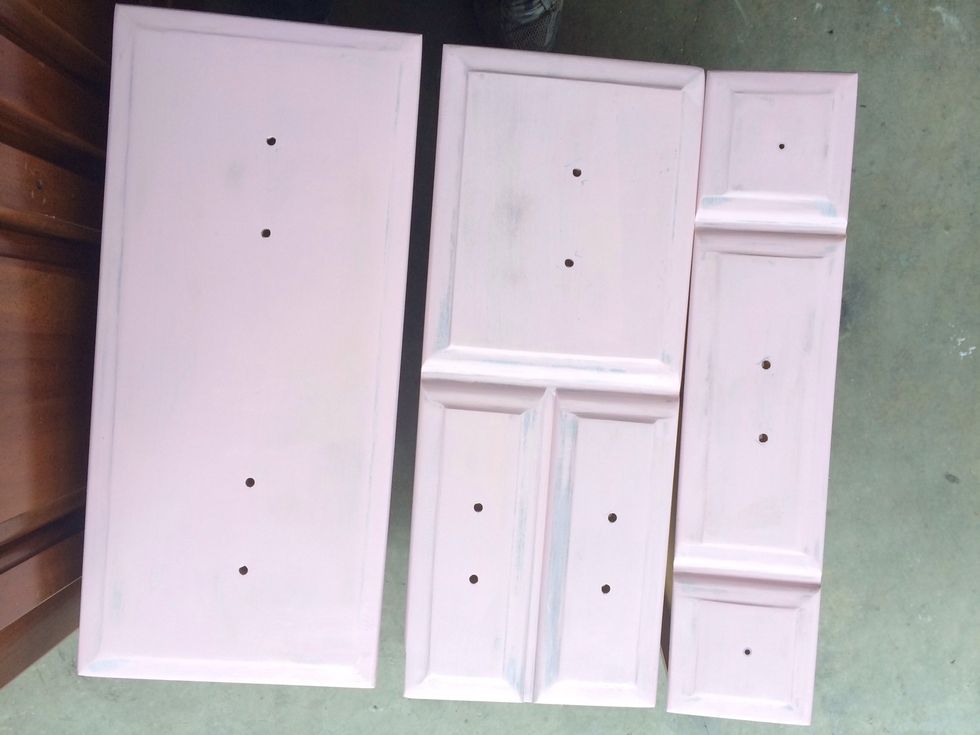 Used a roller to apply thin coats of paint.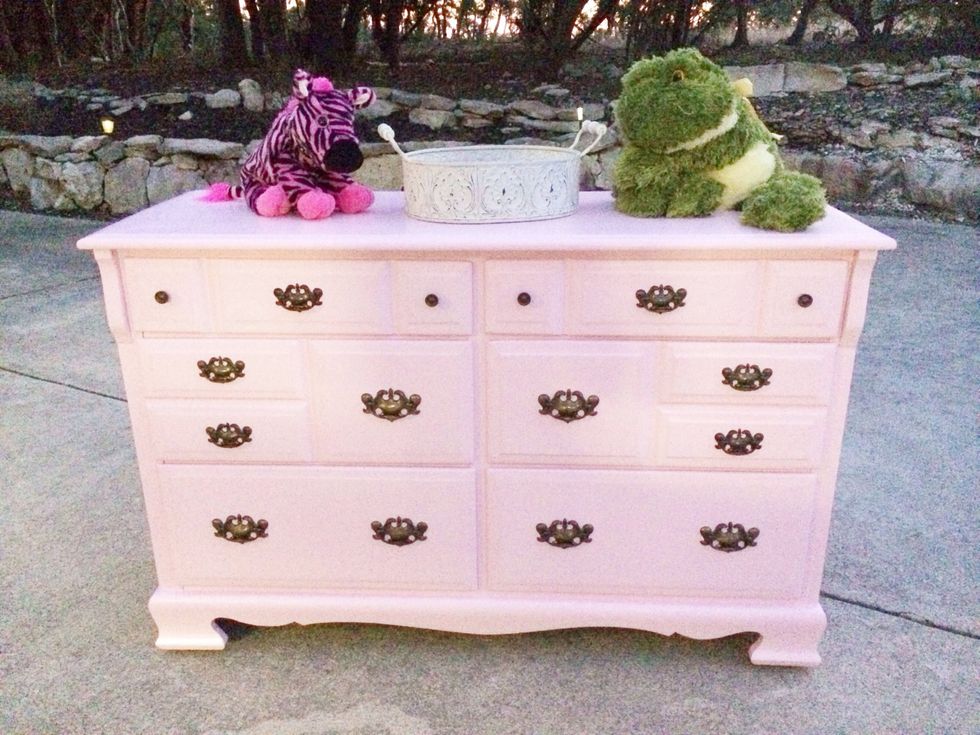 When finished painting, I added polycrylic to entire dresser to seal paint.
Cabinet and door rollers
Polycrylic
Pink latex paint with primer
Sander and paper