I started by drawing a seahorse on 140# watercolor paper.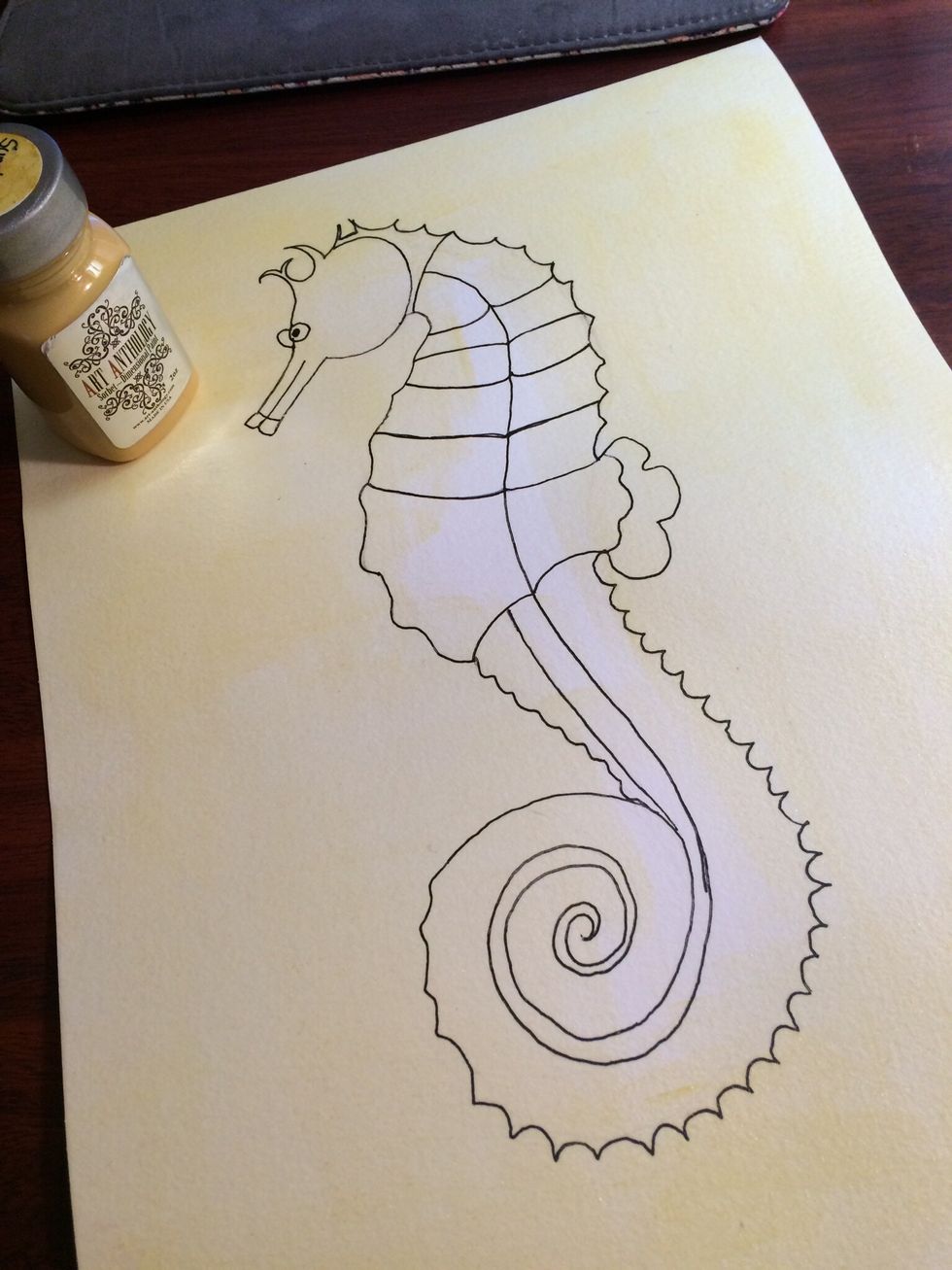 I, loosely, painted a thin coat of Sunshine Sorbet on the background.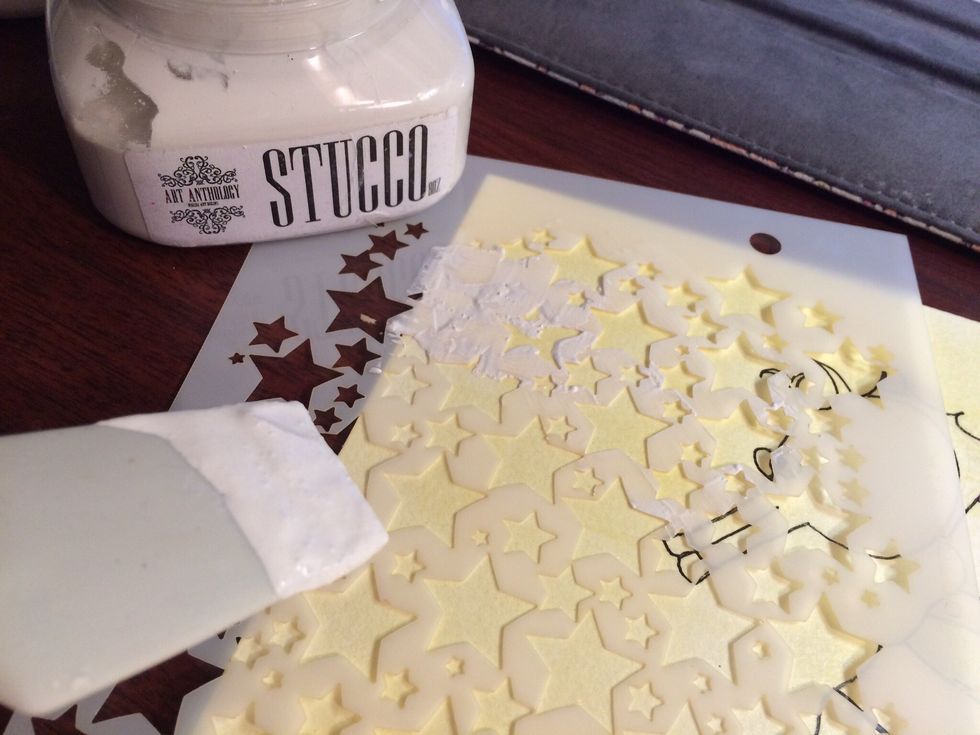 Using the Stucco, I stenciled stars, randomly, on the background.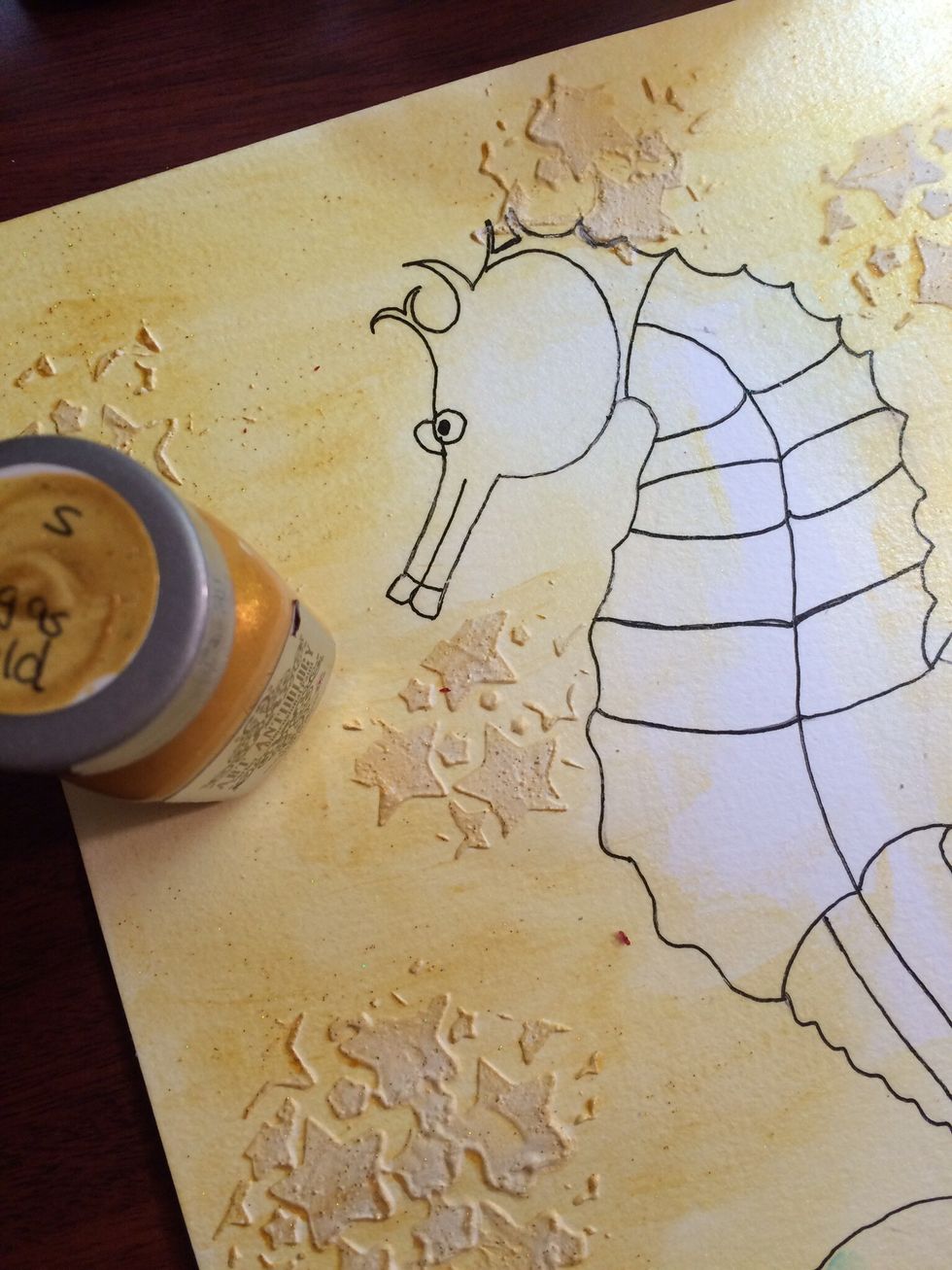 I smeared Vegas Gold Sorbet over the stars to give them more depth.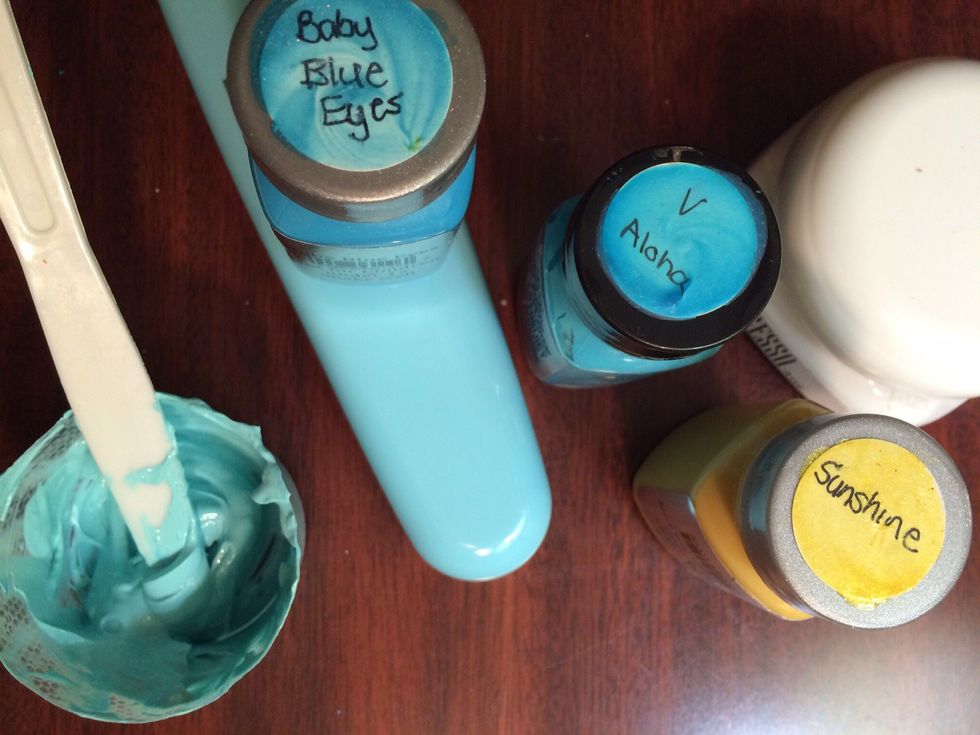 I loved that color of blue (that's a tv remote control), so I mixed some colors to create it, Sunshine Sorbet, Aloha Velvet, Baby Blue Eyes Velvet and Gesso.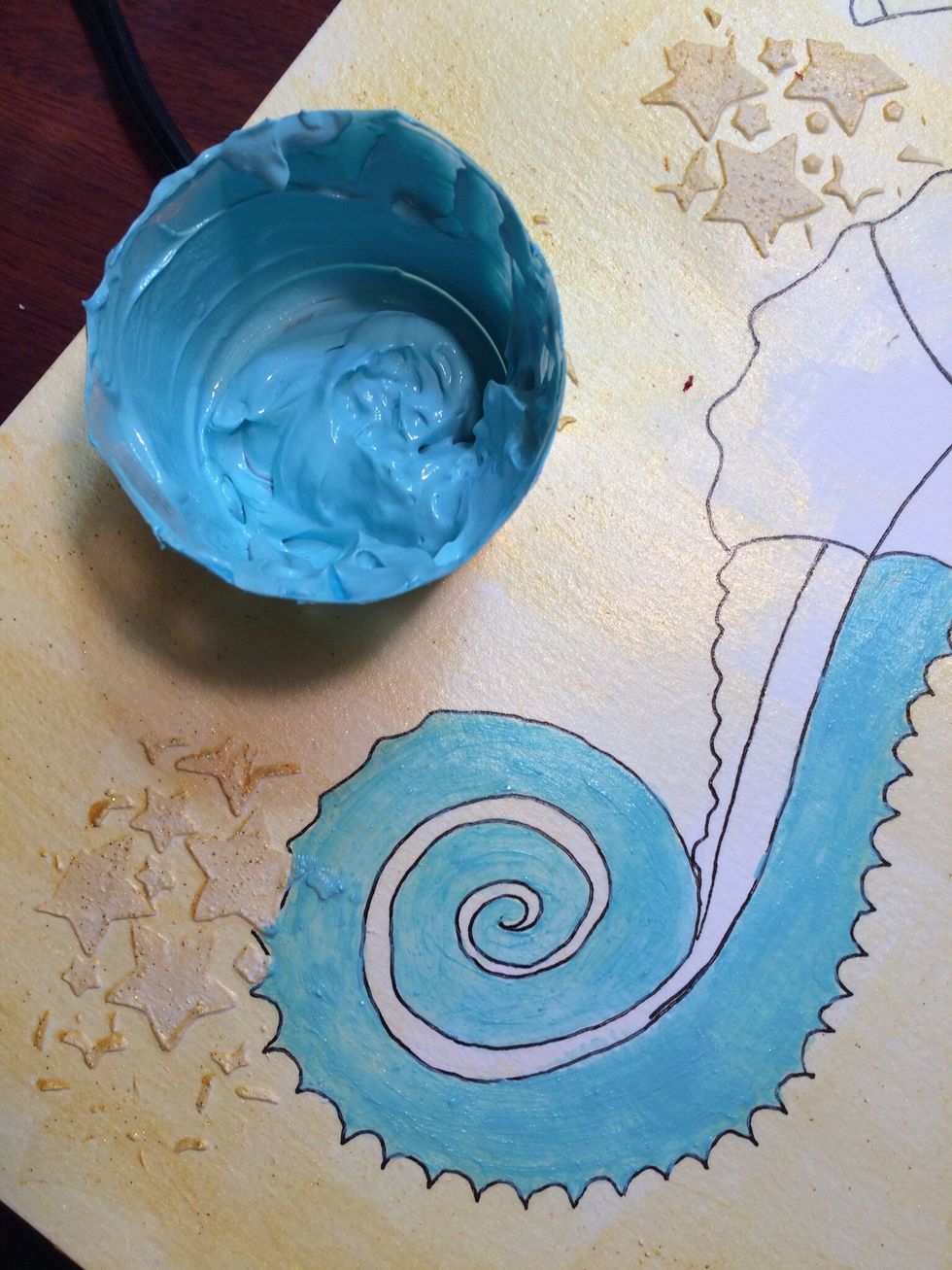 Now, to start adding color to the seahorse.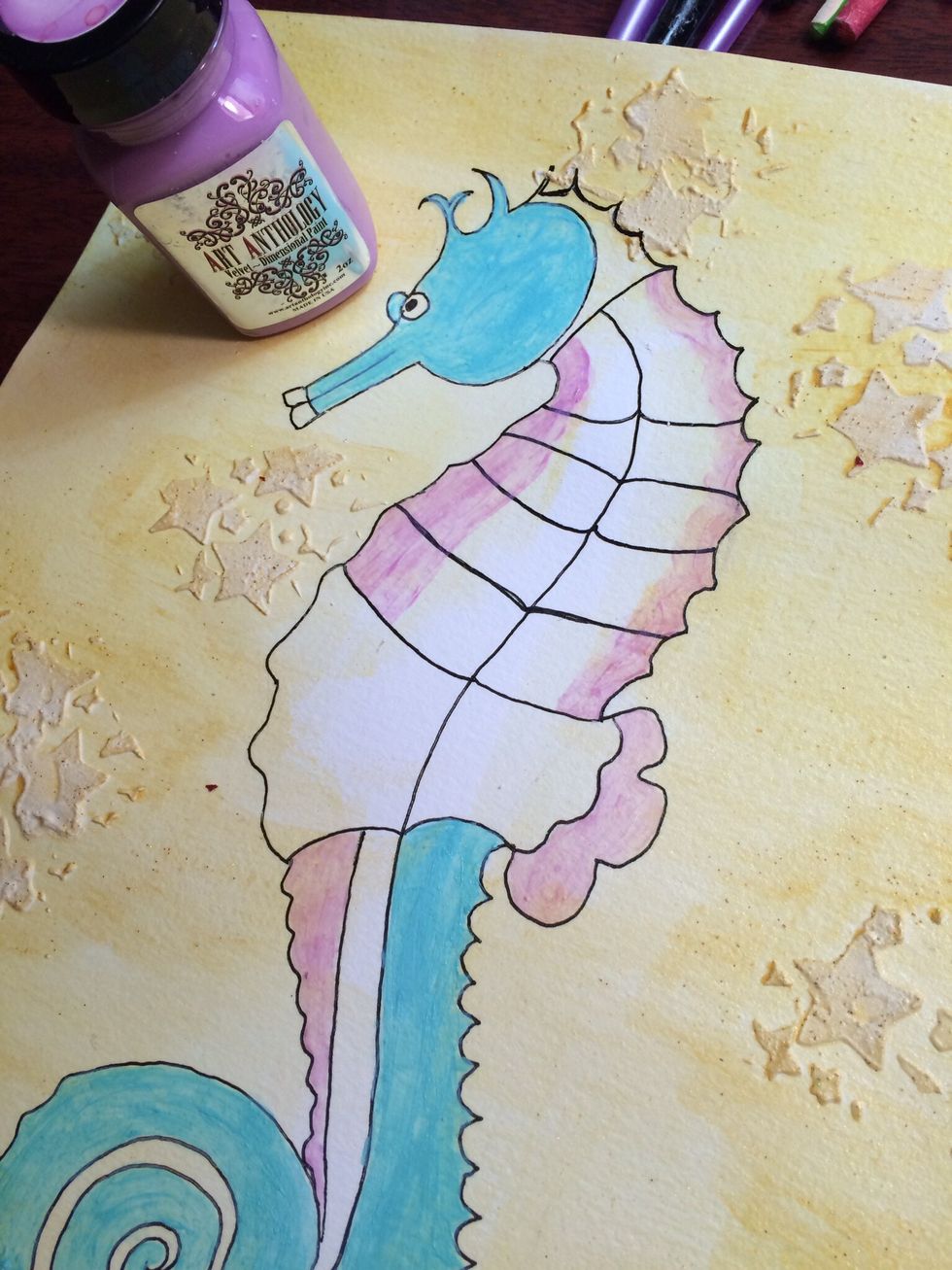 Adding Orchid Bouquet Velvet.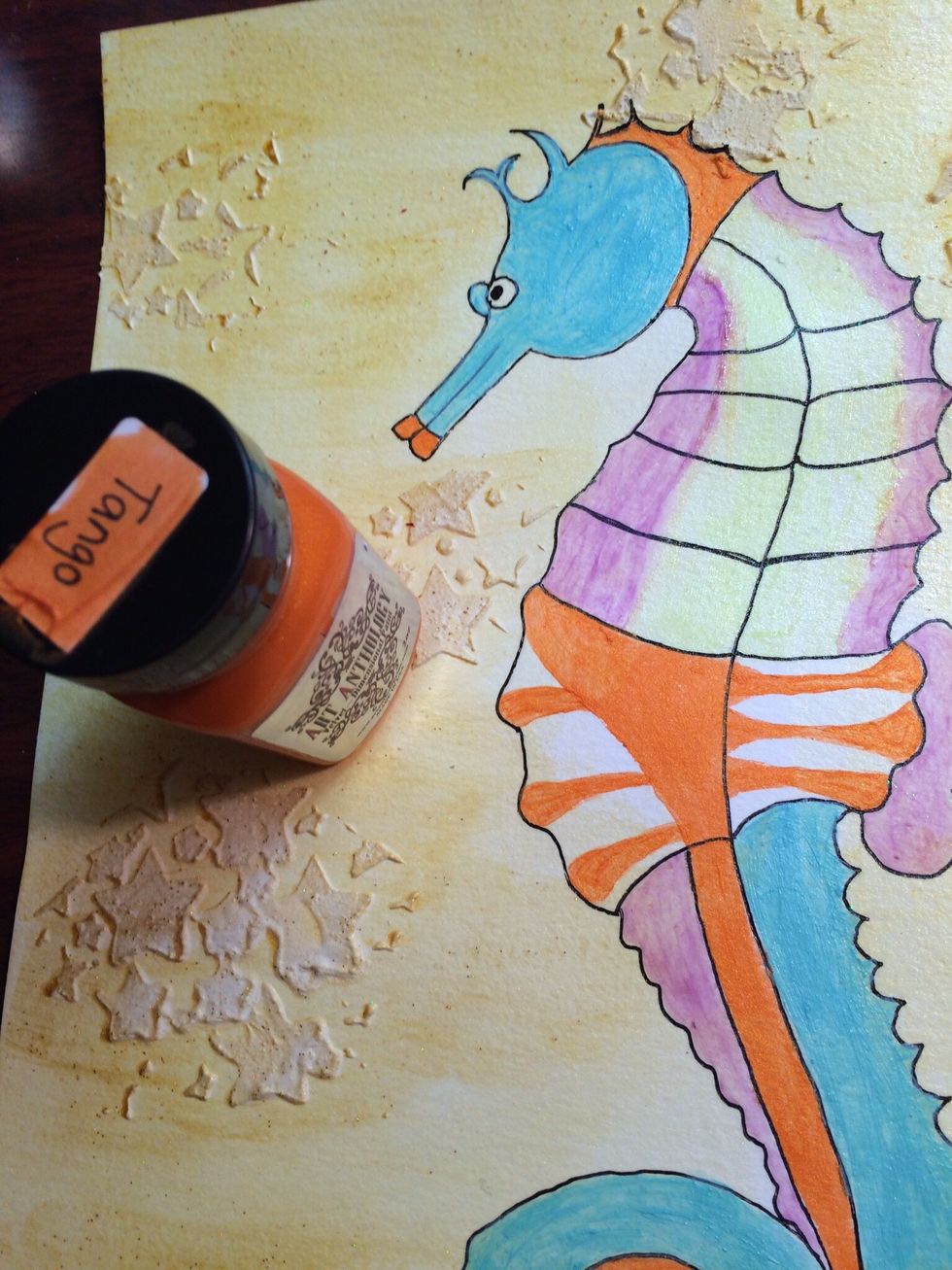 Adding Tango Velvet.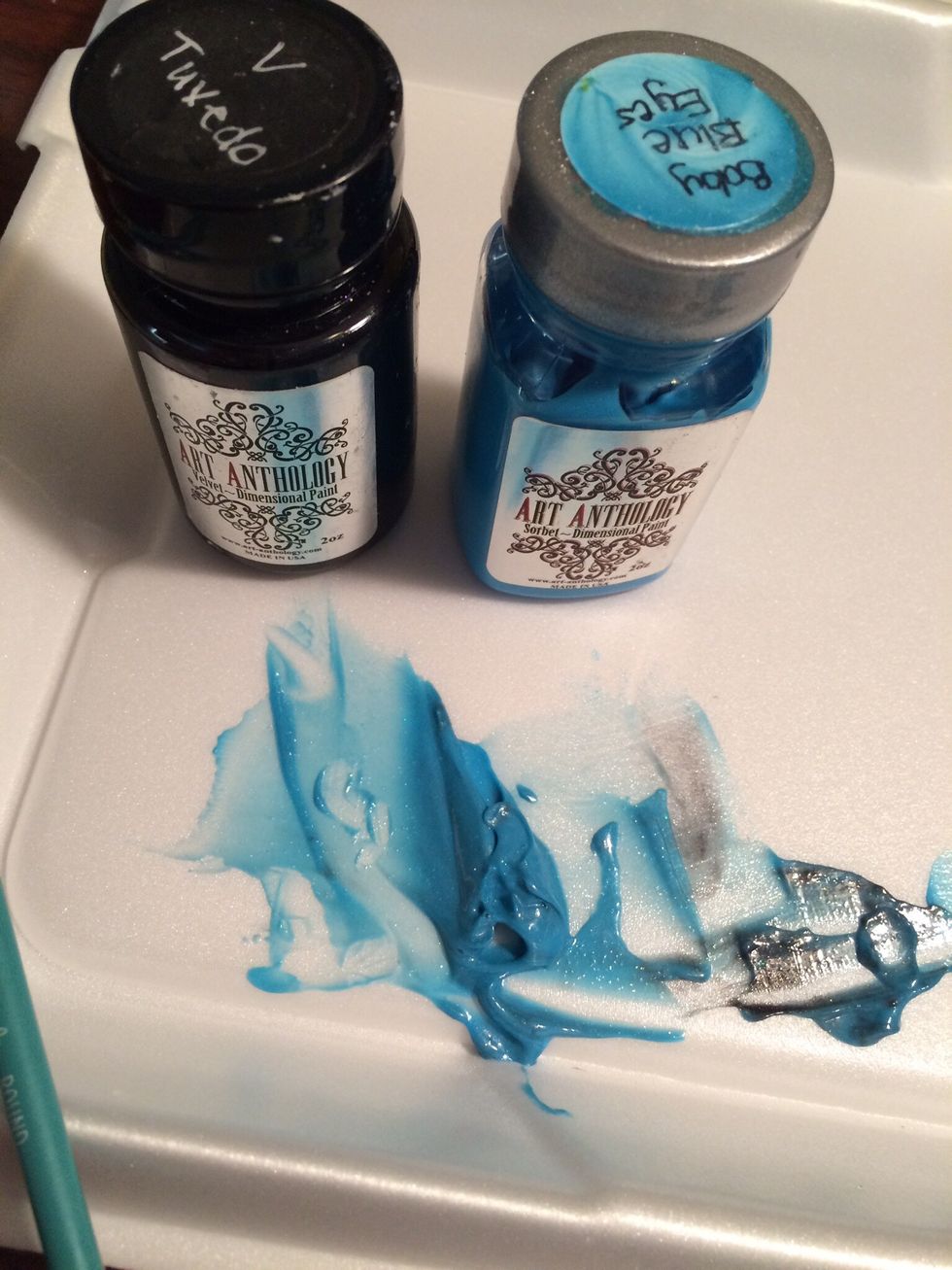 I wanted to shade the colors I painted, so I added a bit of Tuxedo Velvet to Baby Blue Eyes Sorbet.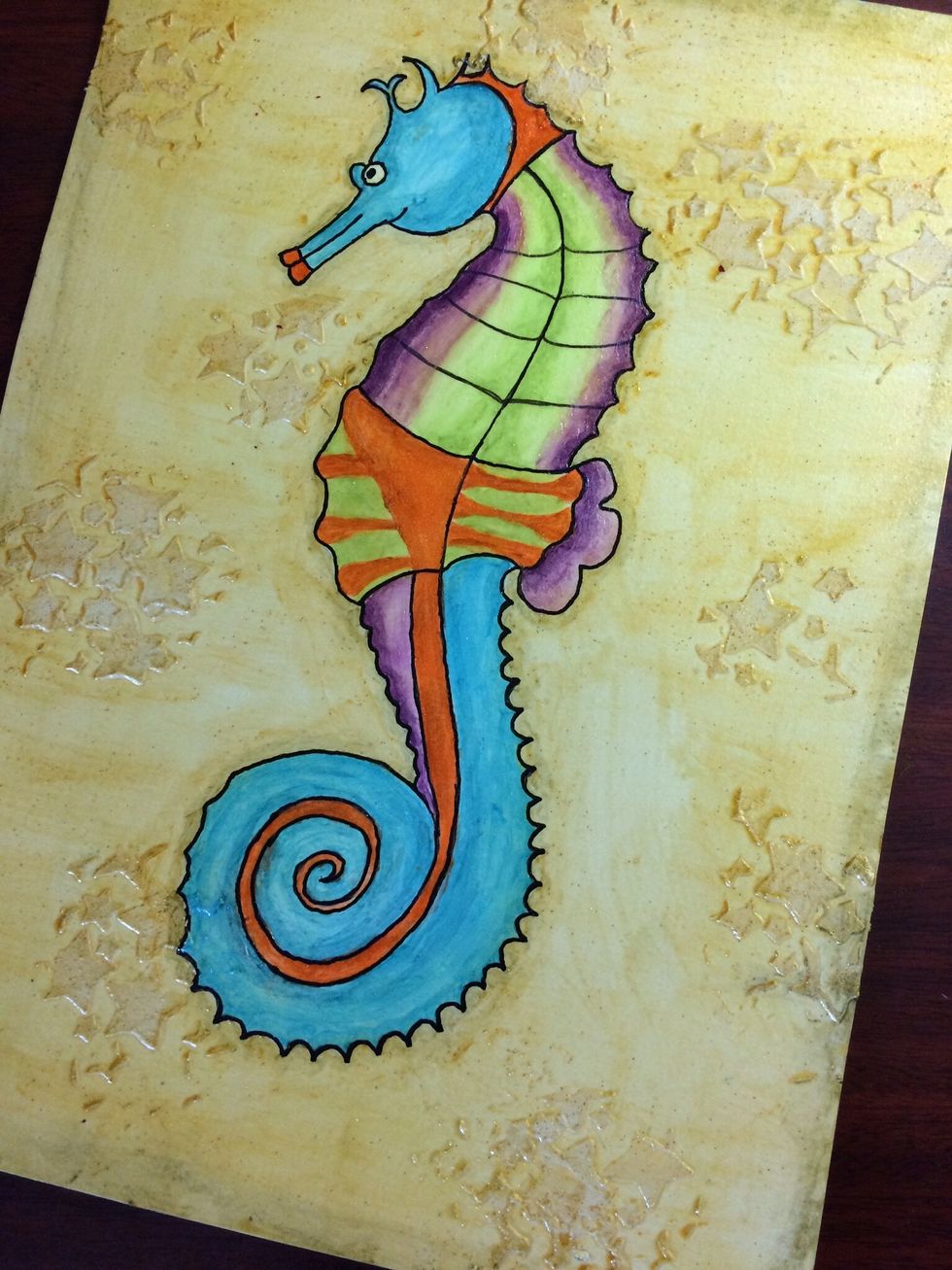 I love how the Flourite Gems shade the Orchid Velvet.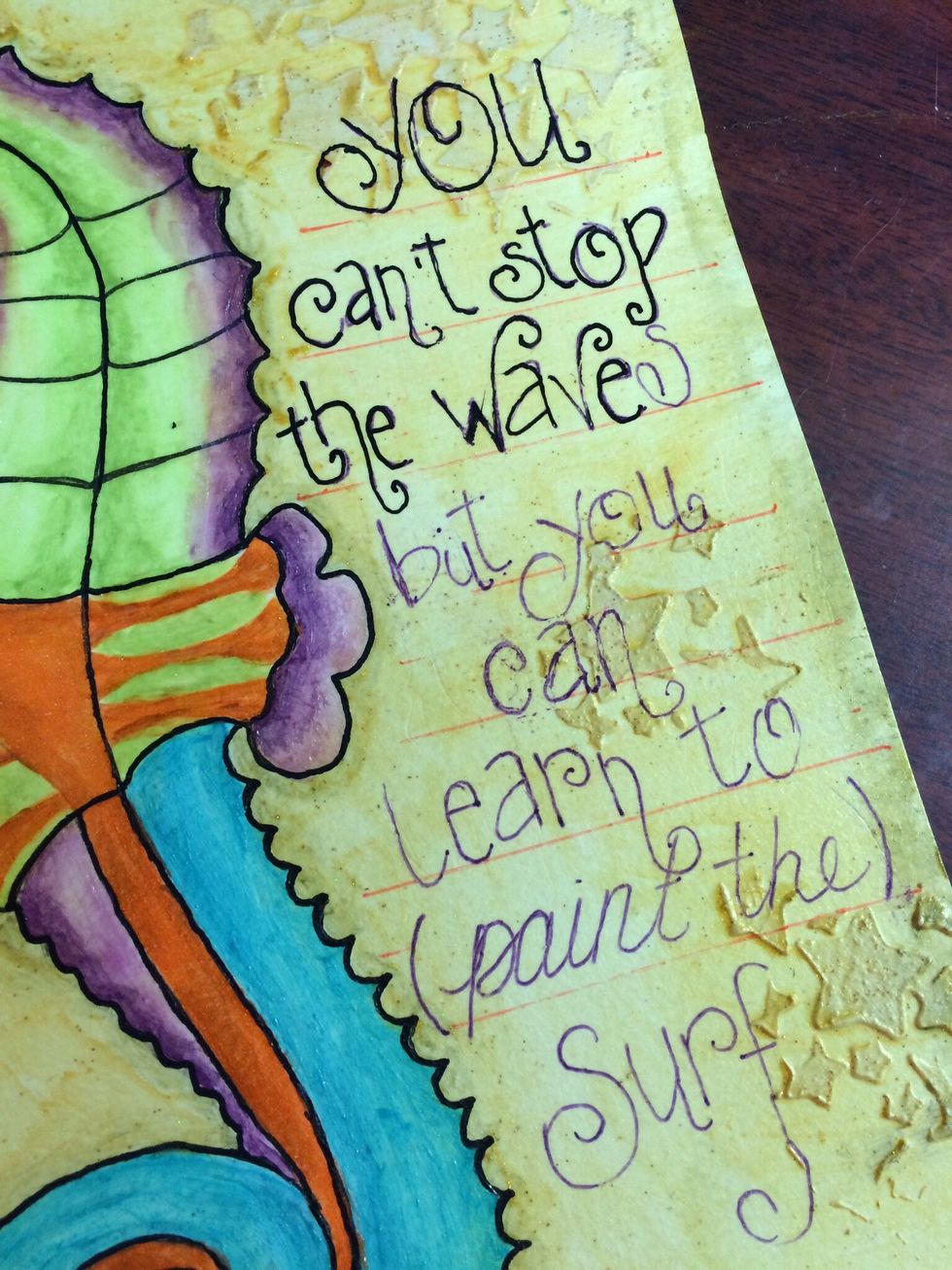 I used Frixion pens to sketch out the words I wanted to add to the page.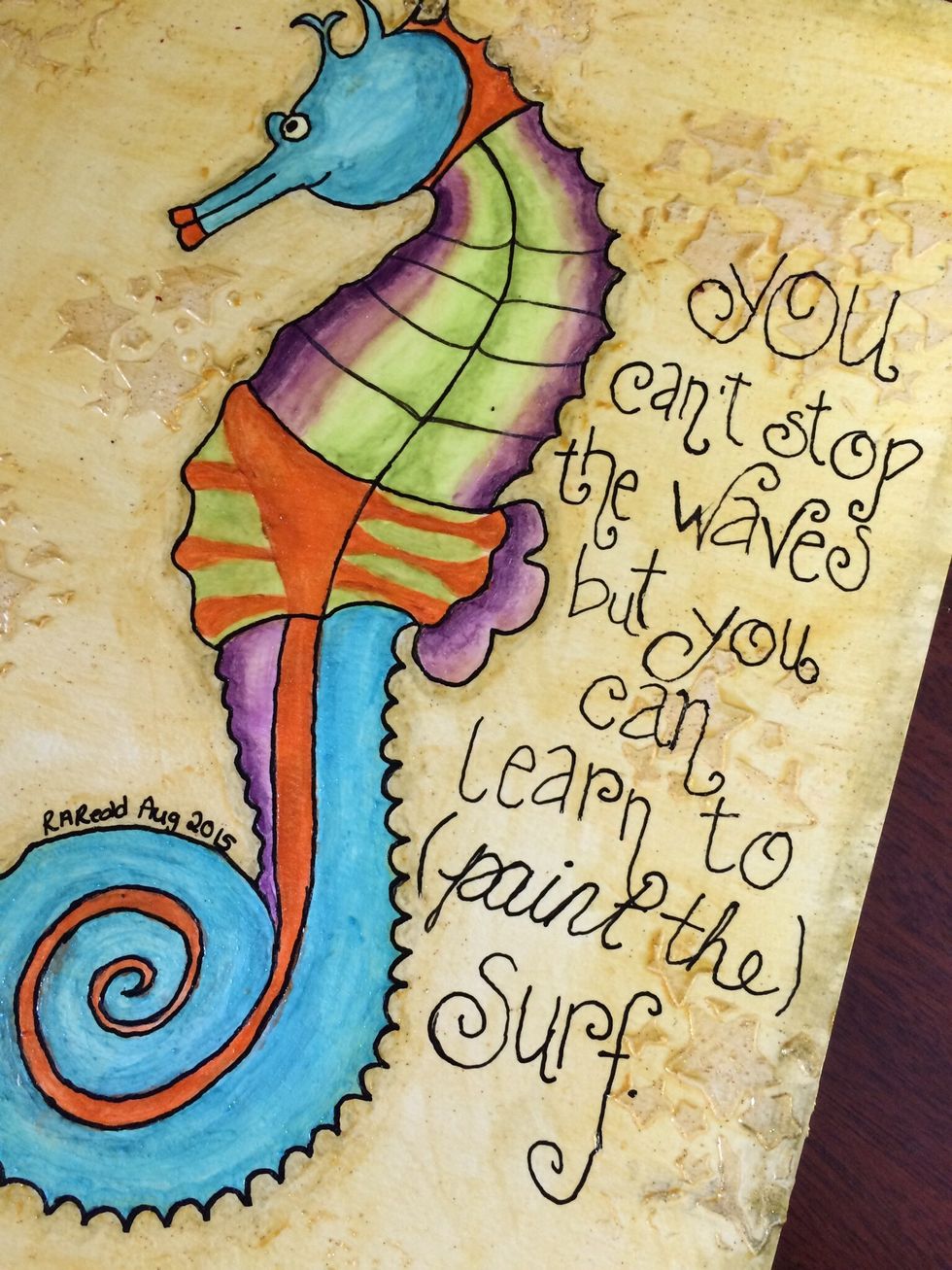 Once I get the words the way I like it, I go over the words with a black journaling pen. The cool thing about these Frixion Pens, is that the ink disappears when I put a heat tool to it!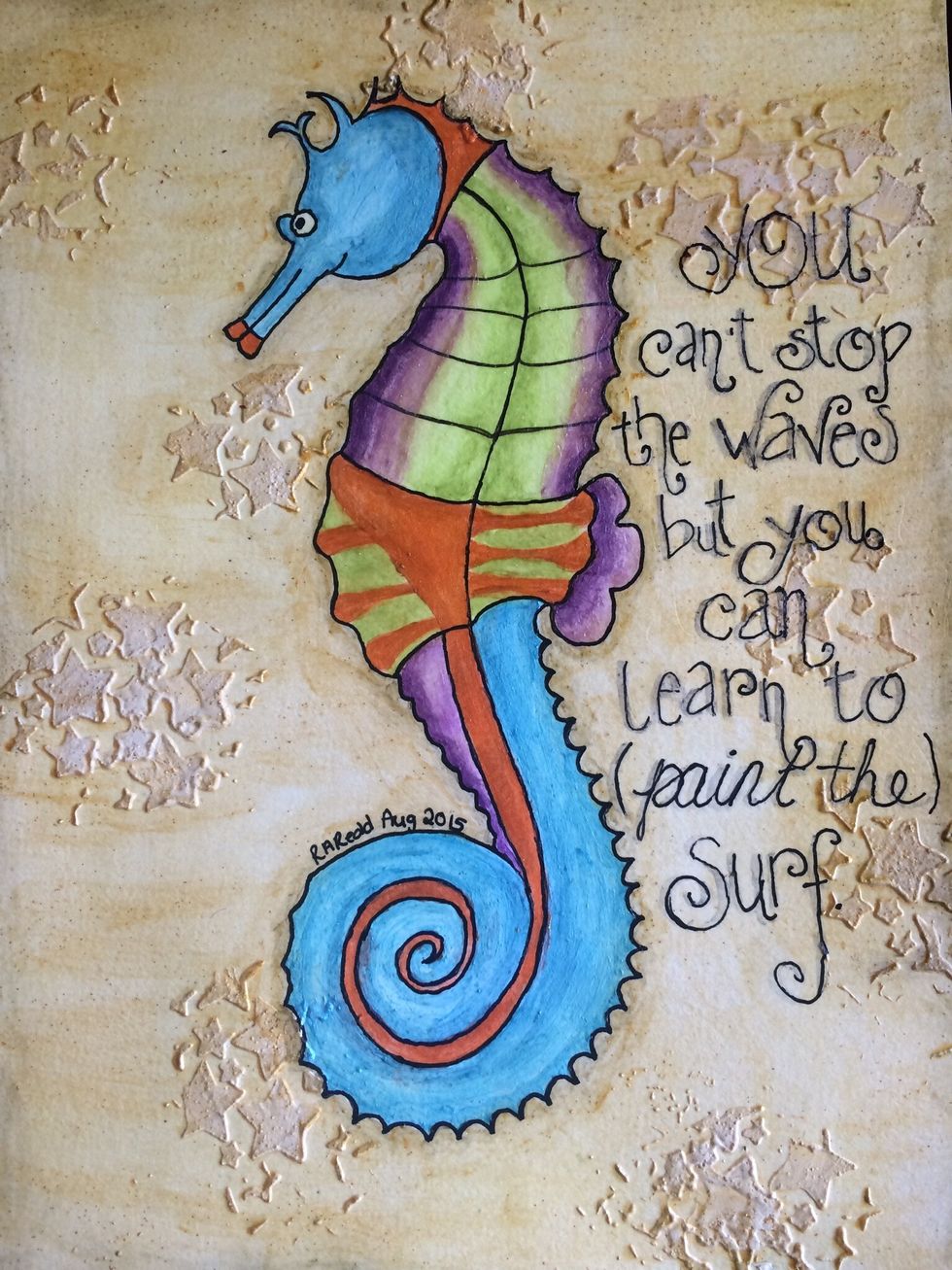 I finish it of by adding a drop shadow on the letters with a light grey marker.
Thanks for stopping by! Until next time.... ~Robin Redd
Sunshine Sorbet
Vegas Gold Sorbet
Just Peachy Sorbet
Tango Velvet
Orchid Velvet
Mardi Gras Velvet
Flourite Dimensional Gems
Baby Blue Eyes Sorbet
Aloha Velvet
Tink Sorbet
Limeaid Velvet
Tuxedo Velvet
Frost Clear Coats
Stucco
Gesso
Art Anthology
Art Anthology is a manufacturer of dimensional mediums.\n\nCome chat with us in our Facebook Group: Art Anthology Adventures in Art
style="margin-bottom:60px;">