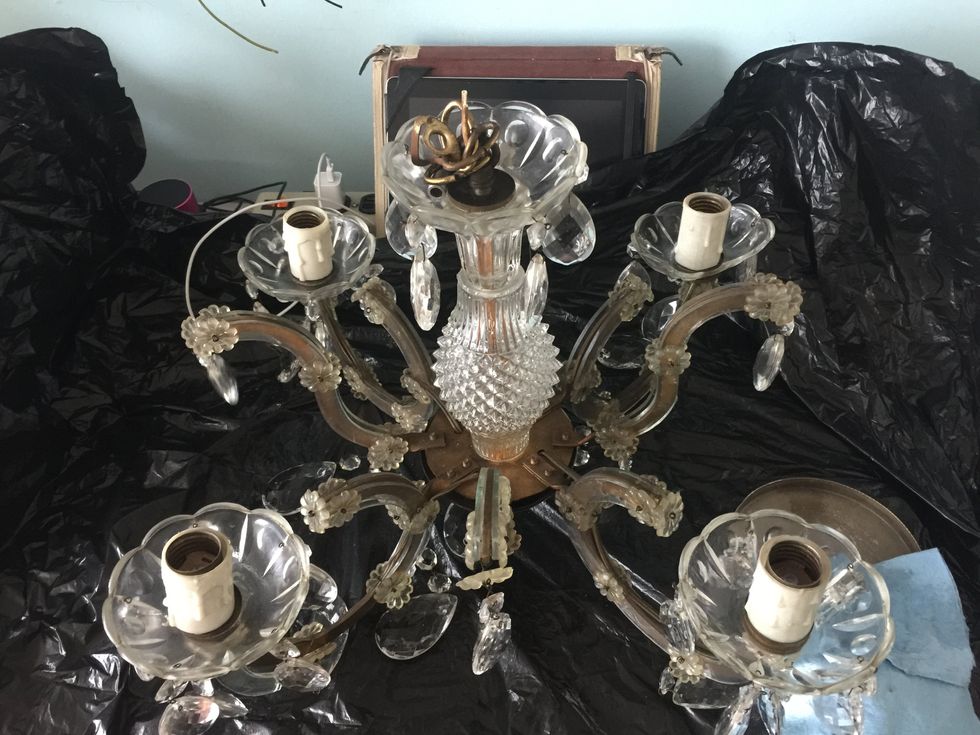 First of all protect your surface by using plastic underneath the chandelier, and then proceed to clean it very well with some kind of spray (windows cleaner)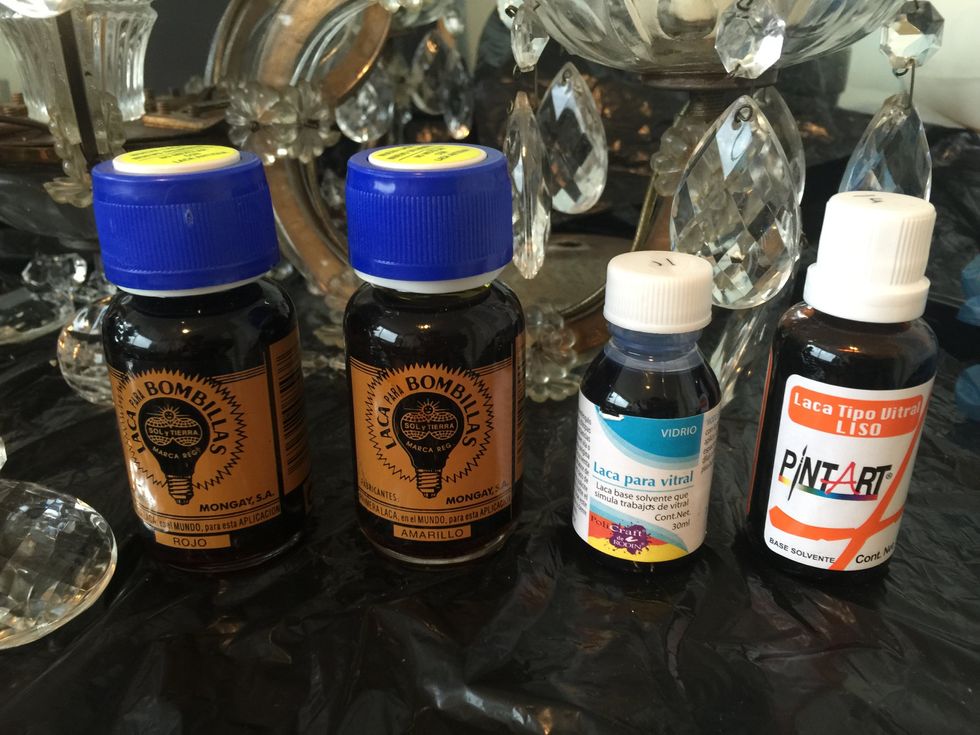 Gather stained glass paint, I bought two brands, and also I had a spanish liquid paint for lightbulb, which can support the hot surfaces, for me it worked well only the stained glass paint.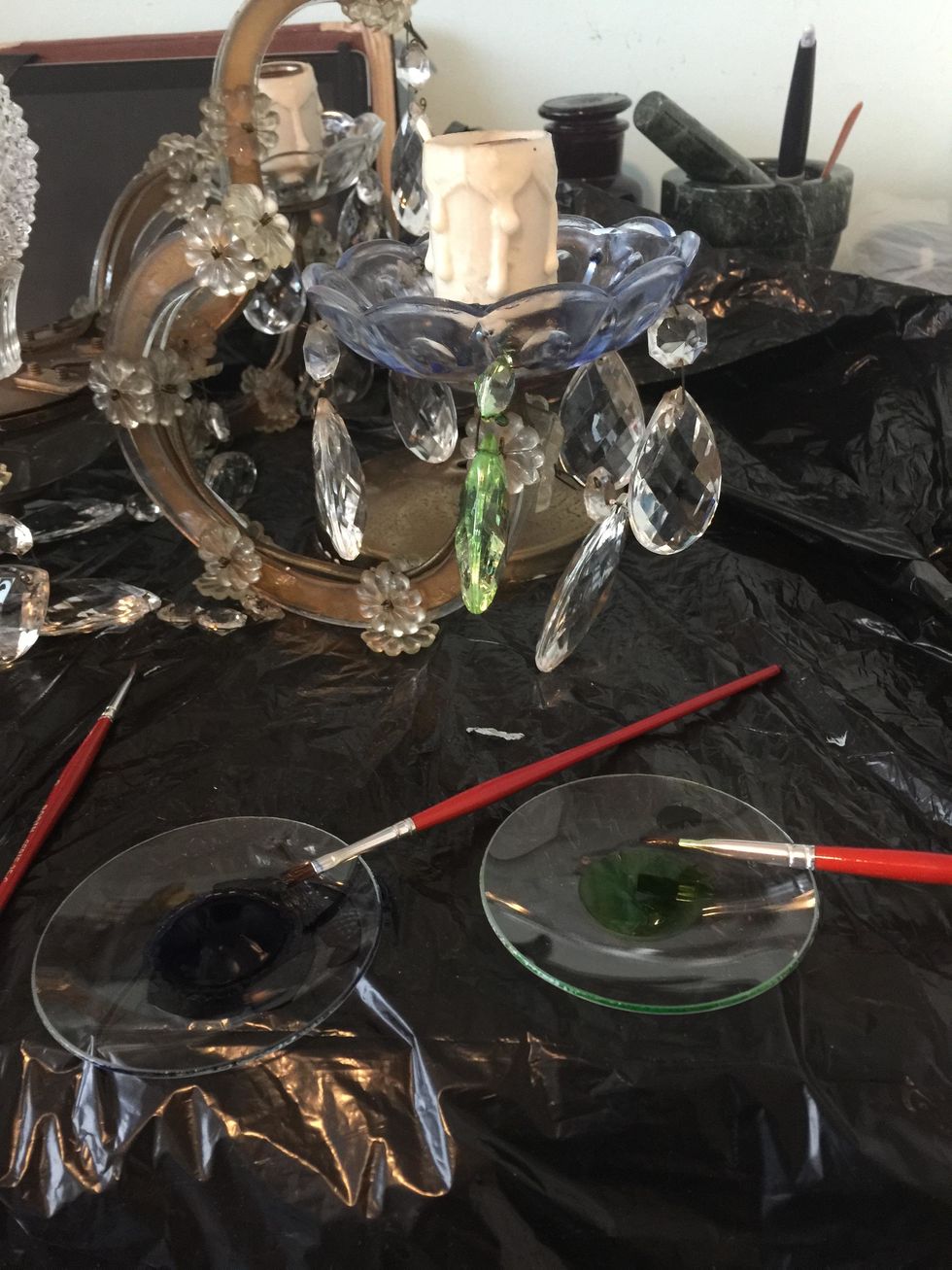 I used different brushes for the blue and green just paint but use gloves the paint is very sticky.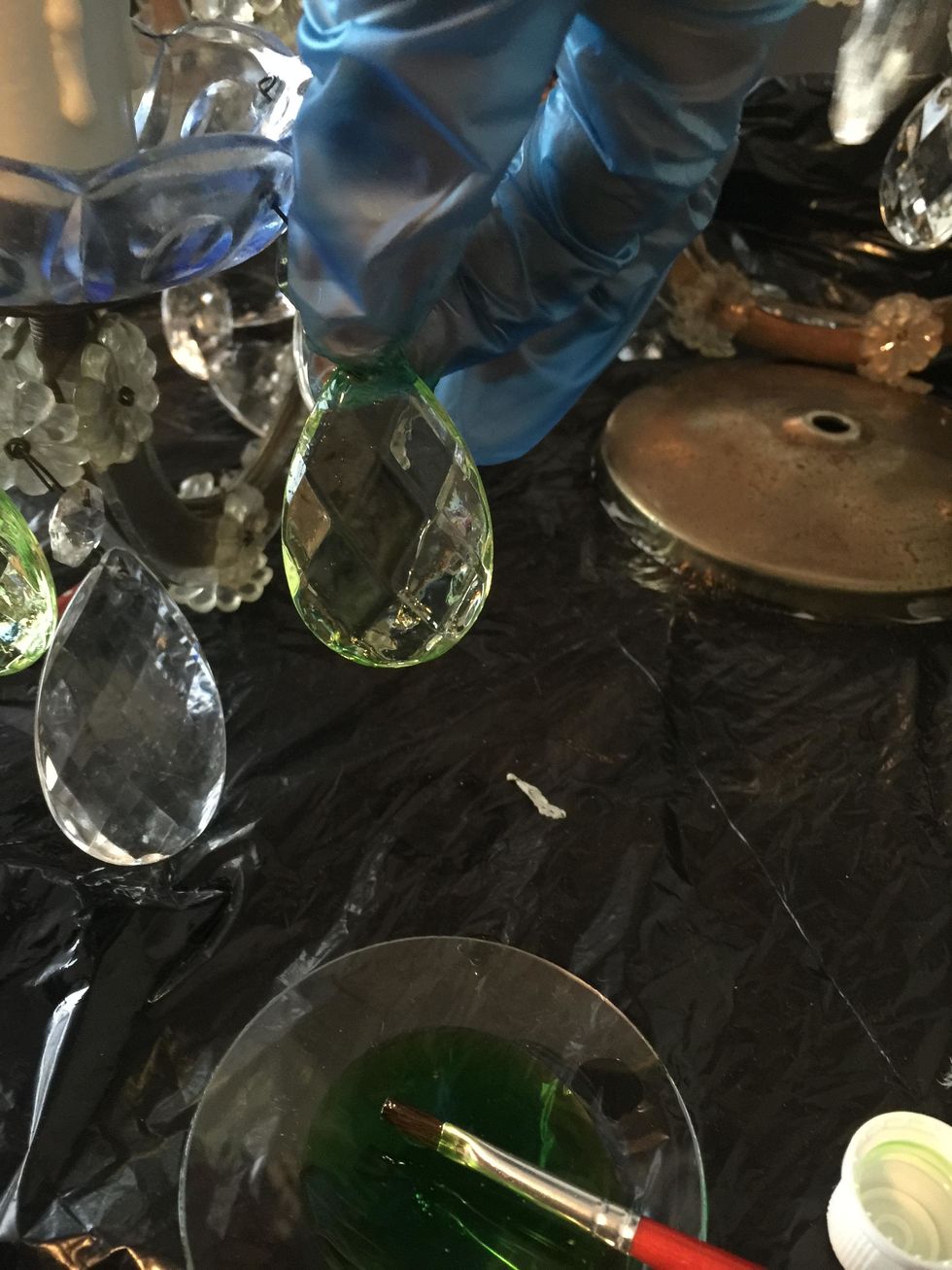 I started painting a simply coat in all the crystal pieces.
1.0g Glass stained paint various colors
1.0 or two or as many colors you will need brushes
1.0 pair of gloves