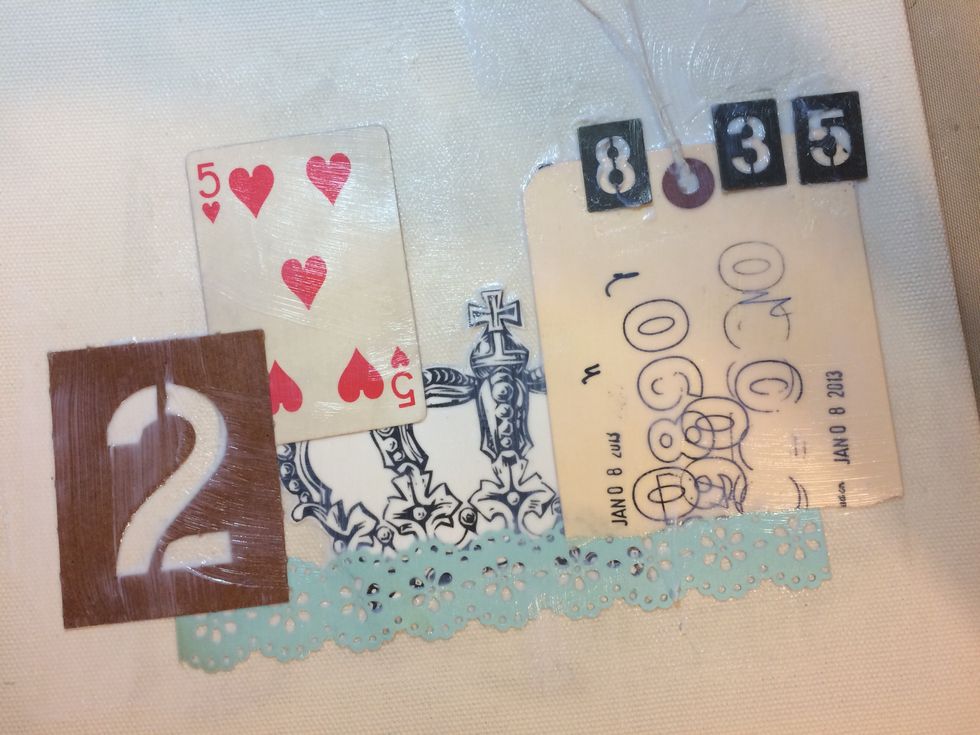 I began my canvas by collaging some random pieces of paper and ephemera around the canvas.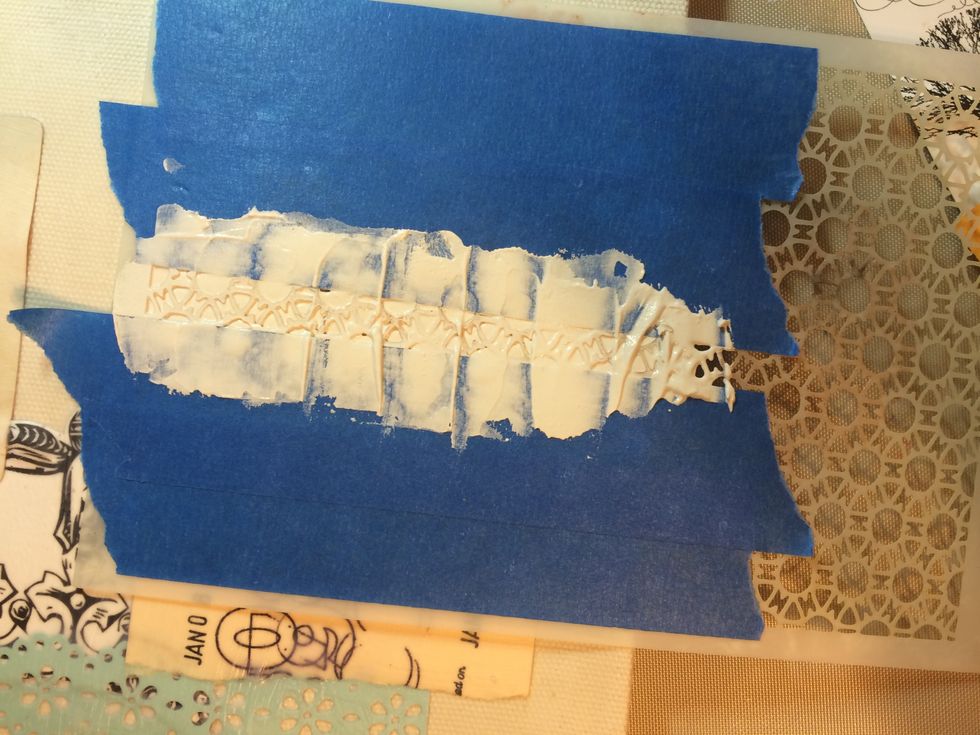 Masking off parts of the stencil I used Mud Texture Medium to stencil a bar onto the canvas.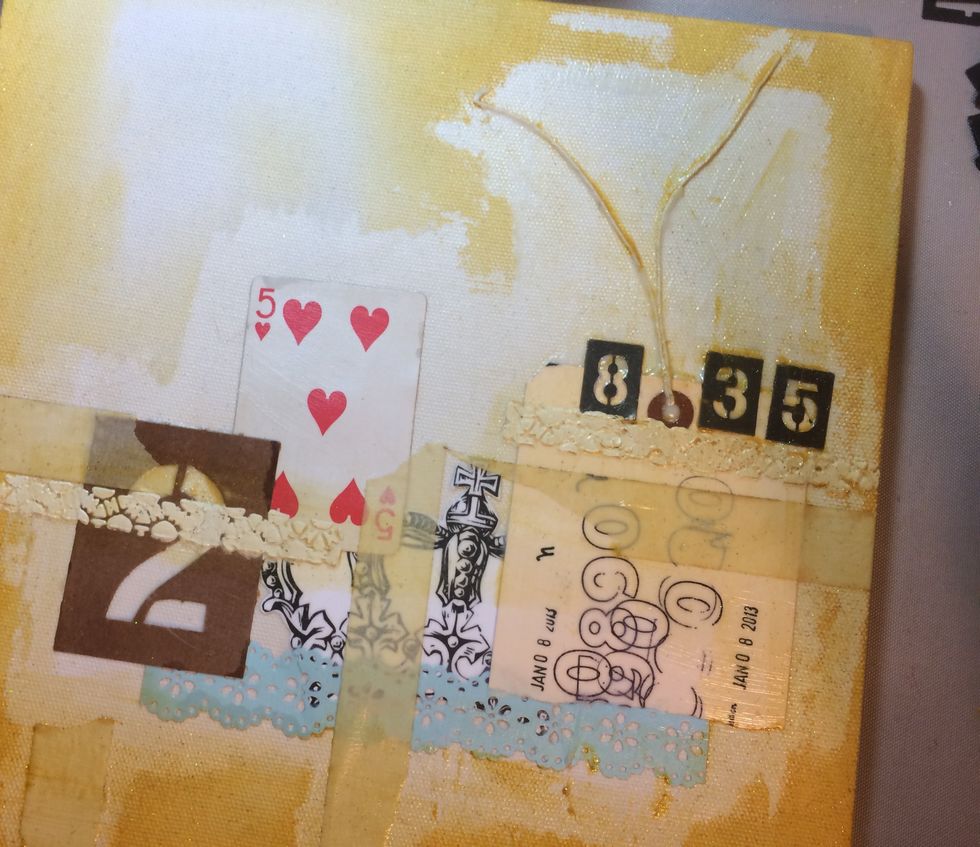 I applied thinned Vegas Gold Sorbet onto the canvas, including the sides.
I spread some Gesso over portions of the canvas with a palette knife.
I add some thinned out Fiji Velvet, and sprayed it with water so it would drip. I did the same with some Tuxedo Velvet that I added some Gesso to to make it gray.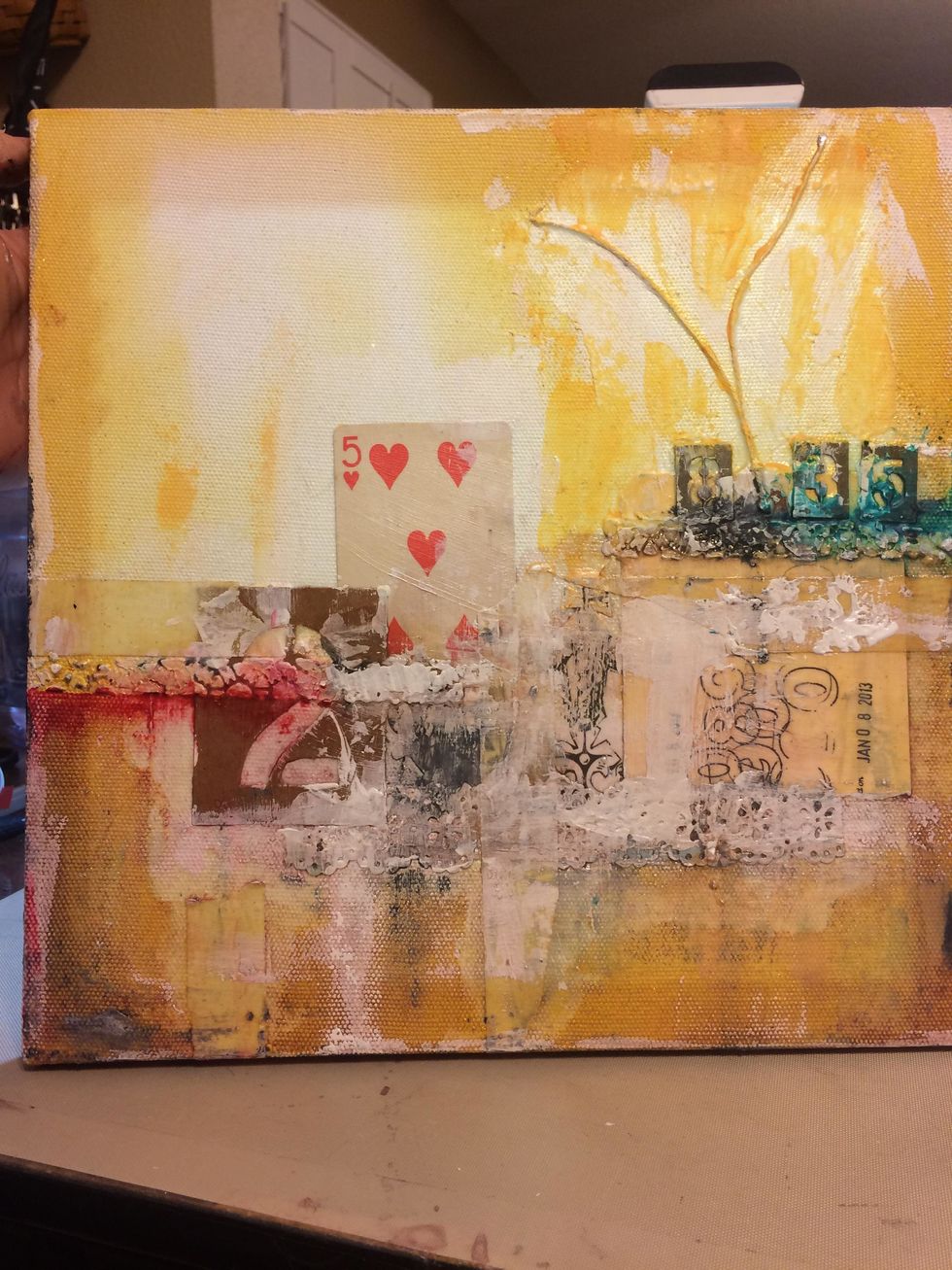 I did the same with Desire Velvet on the left side. Next I made a wash with Truffle and applied it to the bottom portion of the canvas.
I made another wash with the Truffle Velvet and applied it to the bottom portion, again. This time, leaving it on for a couple of minutes. Then, I went back to wipe some away with a baby wipe.
I dipped the end of a paper towel tube into Gesso and stamped it onto my canvas.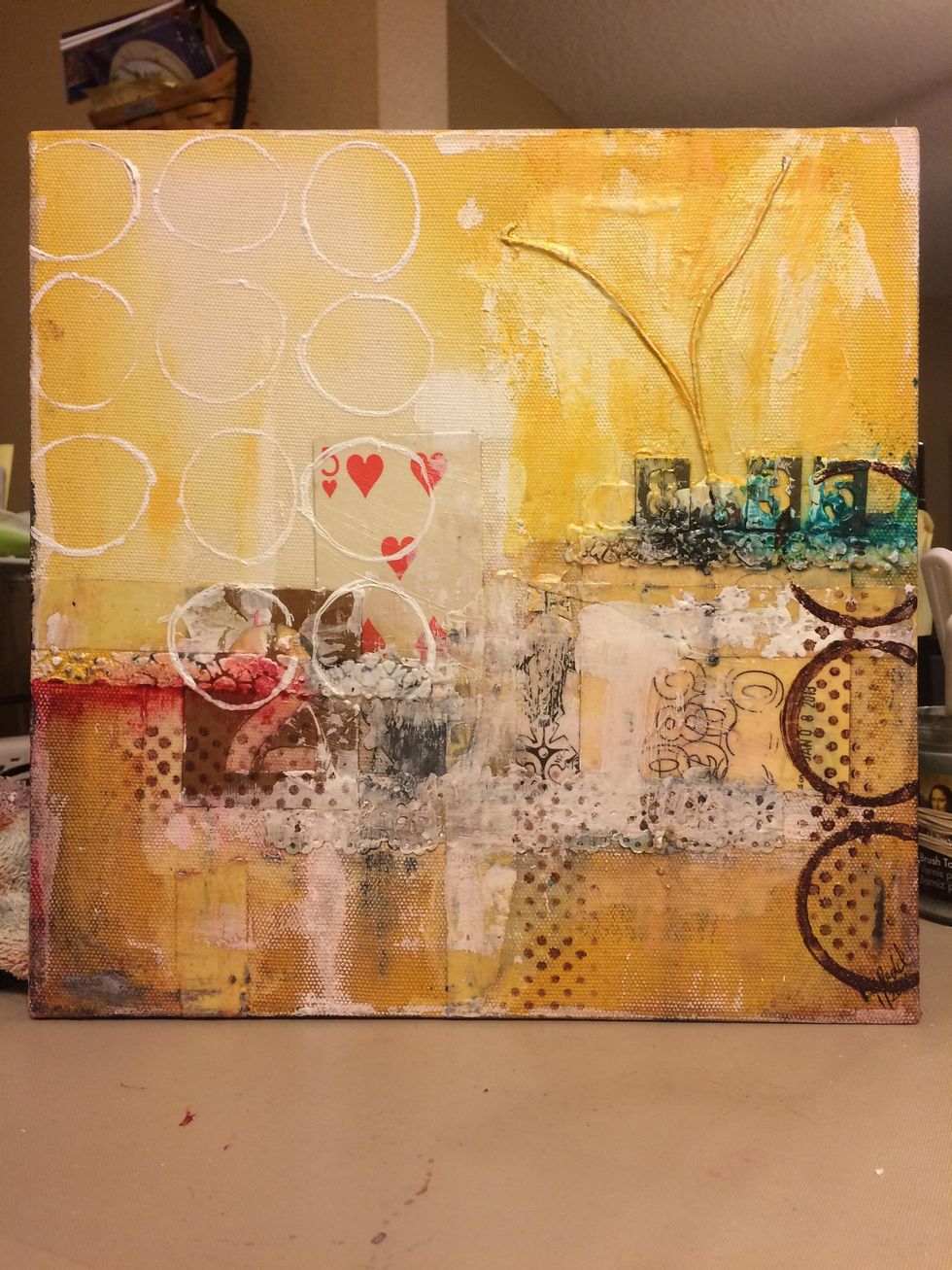 I stamped a different, larger chipboard circle into Truffle Velvet and stamped it onto my canvas. Then, sponged the Truffle through the Dottie Stencil.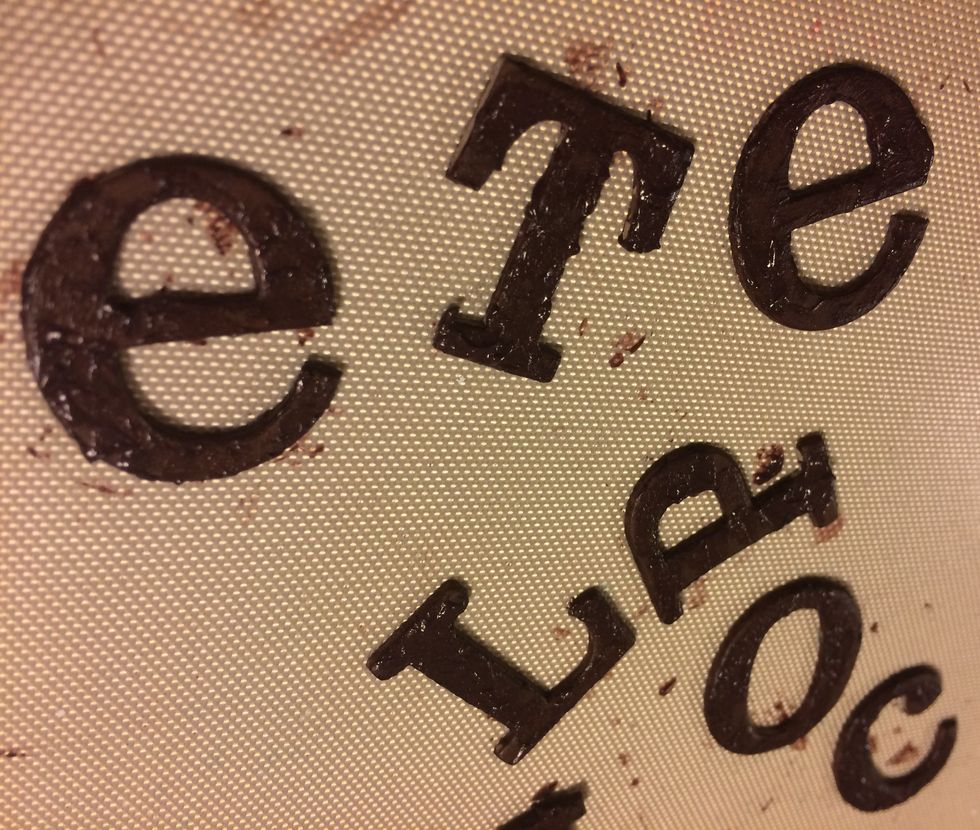 I covered these, already brown, chipboard letters with Truffle Velvet. I dabbed it on to leave peaks.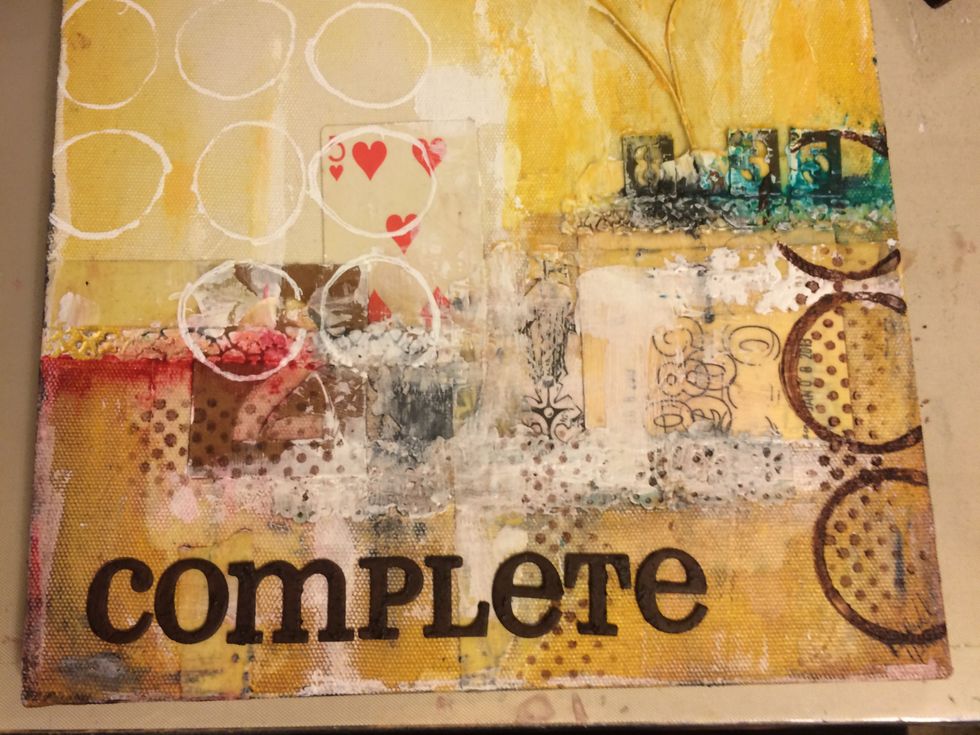 I spelled out My One Word for the year, 2016, Complete. Complete in the sense of completing things I've started. I'm pretty bad at starting things and not finishing them. lol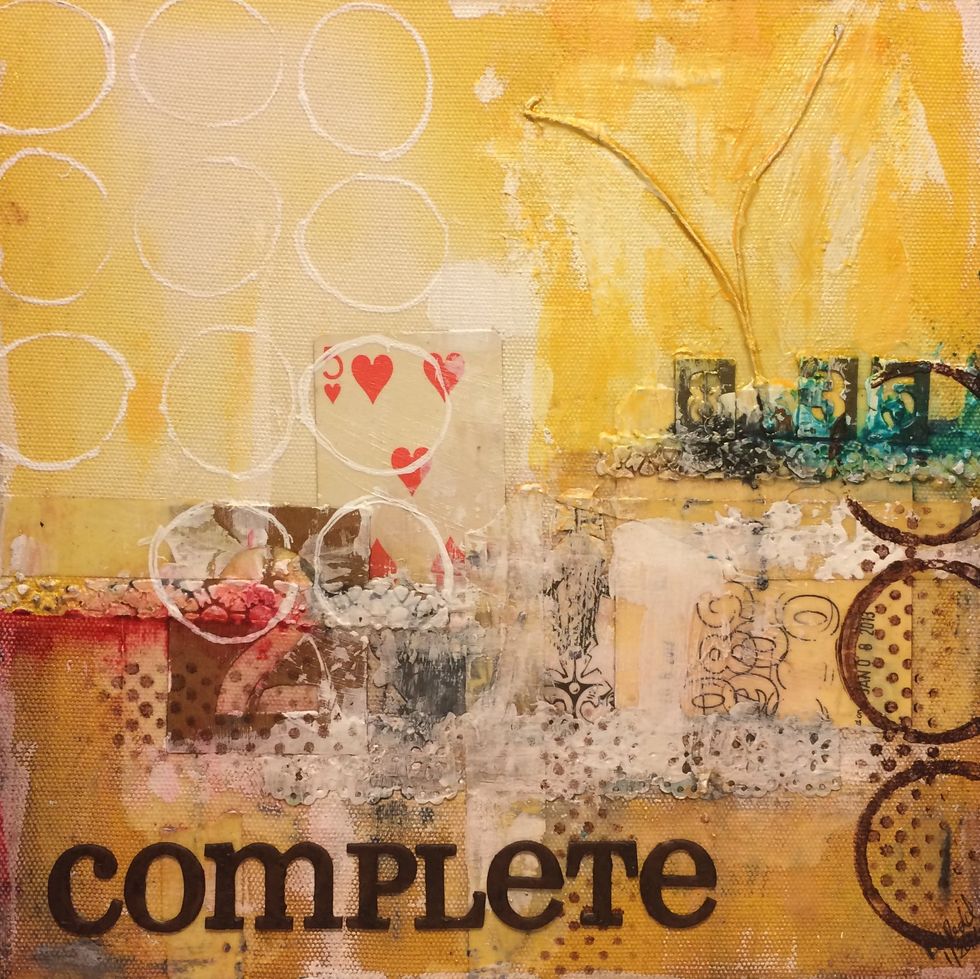 I hope you've enjoyed painting this canvas with me!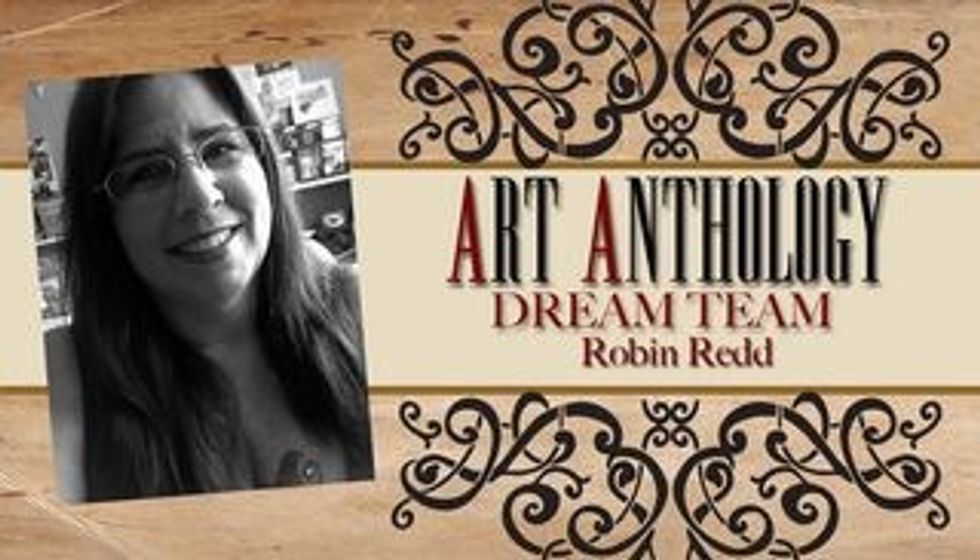 Until next time...
Mud Texture Medium
Retro Stencil
Dottie Stencil
Vegas Gold Sorbet
Fiji Velvet
Tuxedo Velvet
Silver Metal Effects
Desire Velvet
Truffle Velvet
Mayan Gold Velvet
Art Anthology
Art Anthology is a manufacturer of dimensional mediums.\n\nCome chat with us in our Facebook Group: Art Anthology Adventures in Art