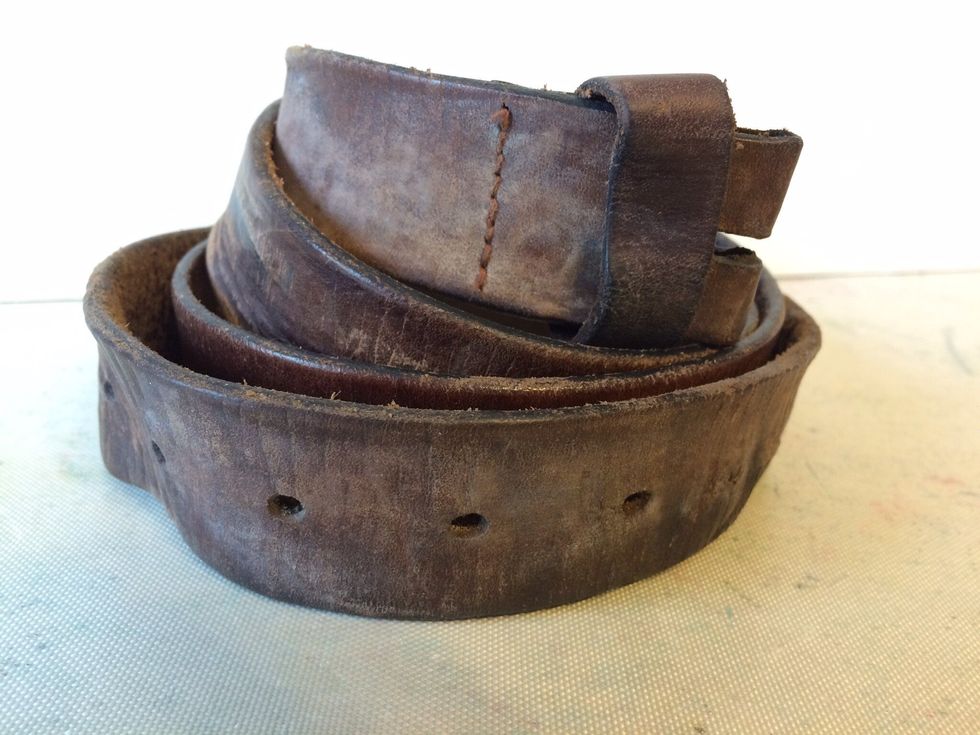 I had this old belt laying around. I've hung onto it with the intentions of making bracelets out of it. And, you know what? Today is the day!
I trimmed the belt to my desired length and rounded the corners of the cut edge.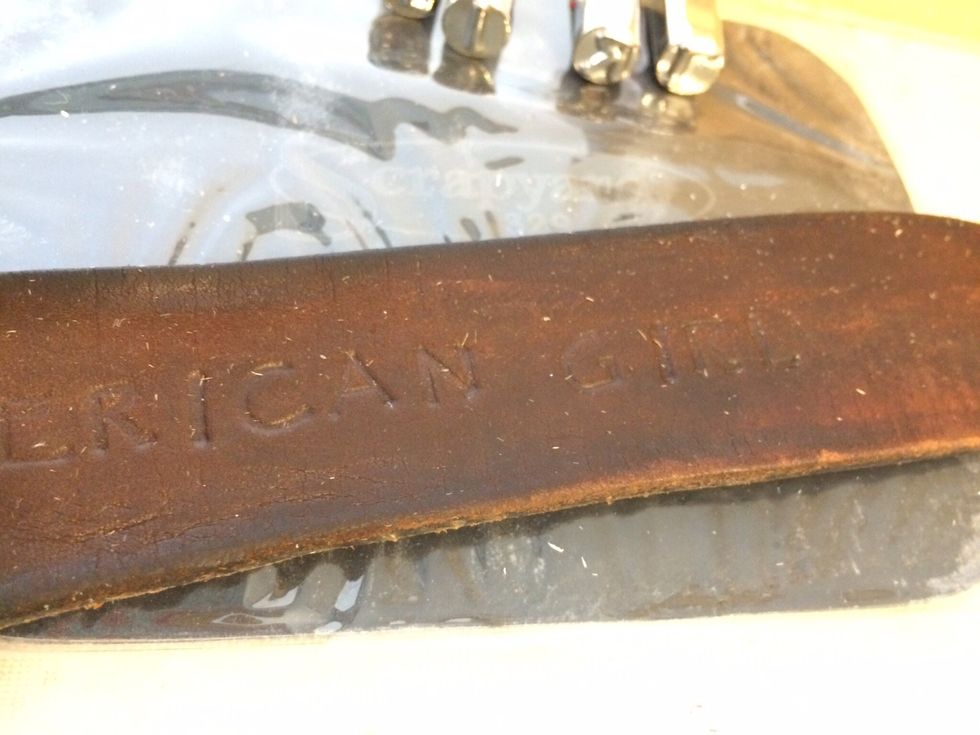 I stamped the words, "American Girl" into the leather. Now, I've heard that there are these types of stamps that are meant for stamping into metal and another that are meant for stamping into leather.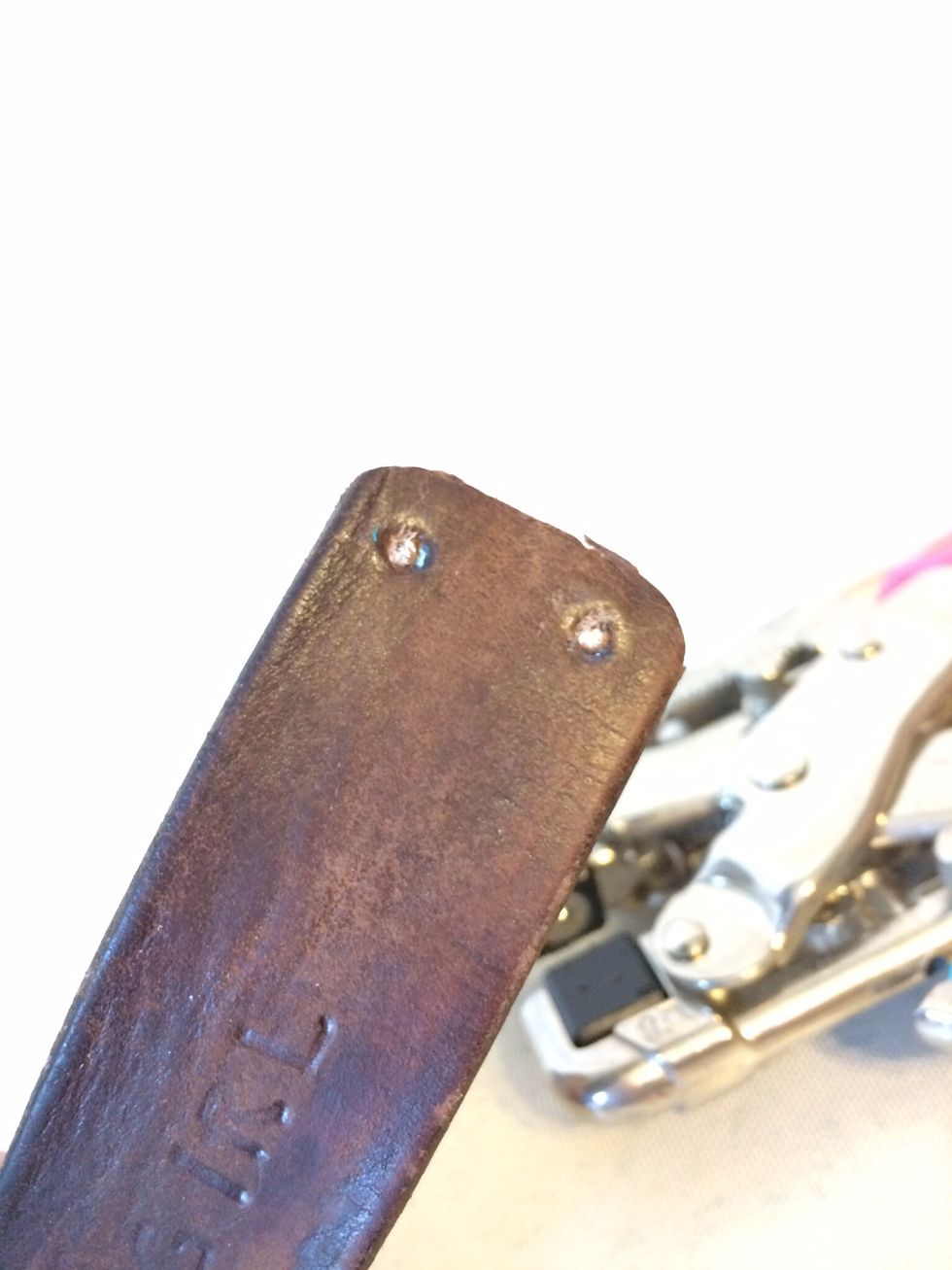 I had the stamps that were made to stamp metal, so it didn't turn out that good. Next, I punched holes out of the end of the bracelet.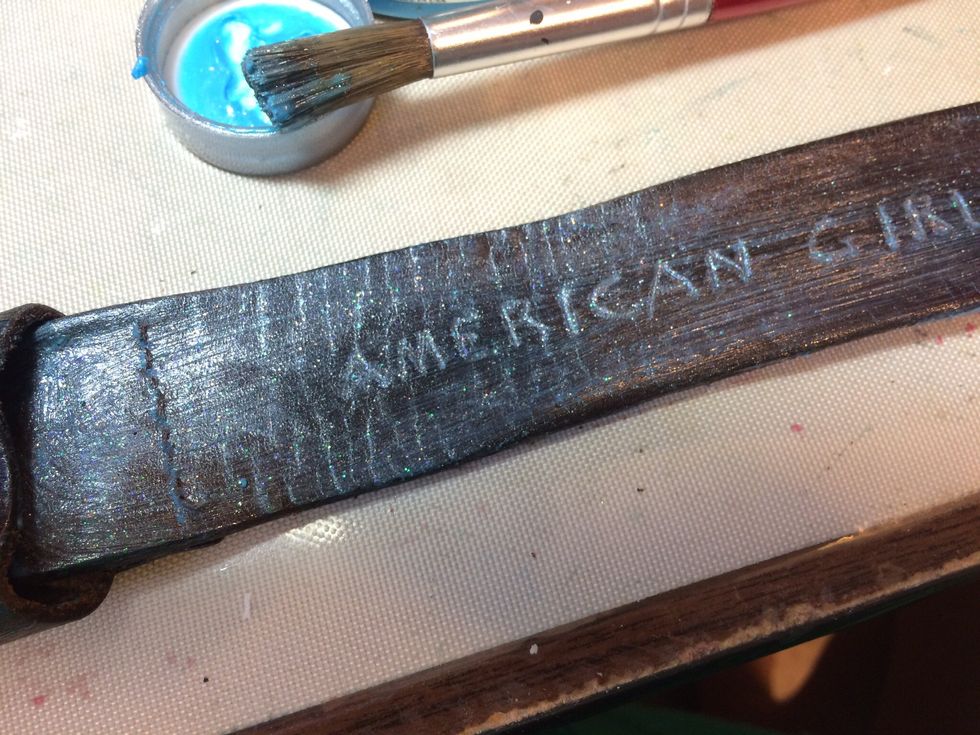 I applied a layer of Baby Blue Eyes Sorbet.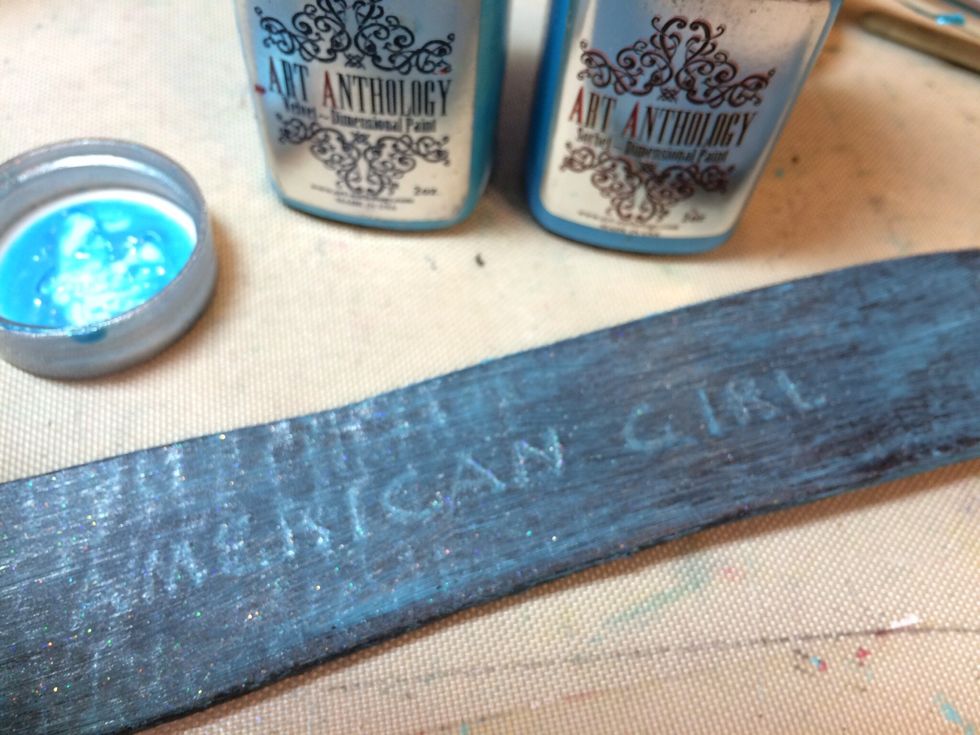 Then, another layer of Aloha Velvet.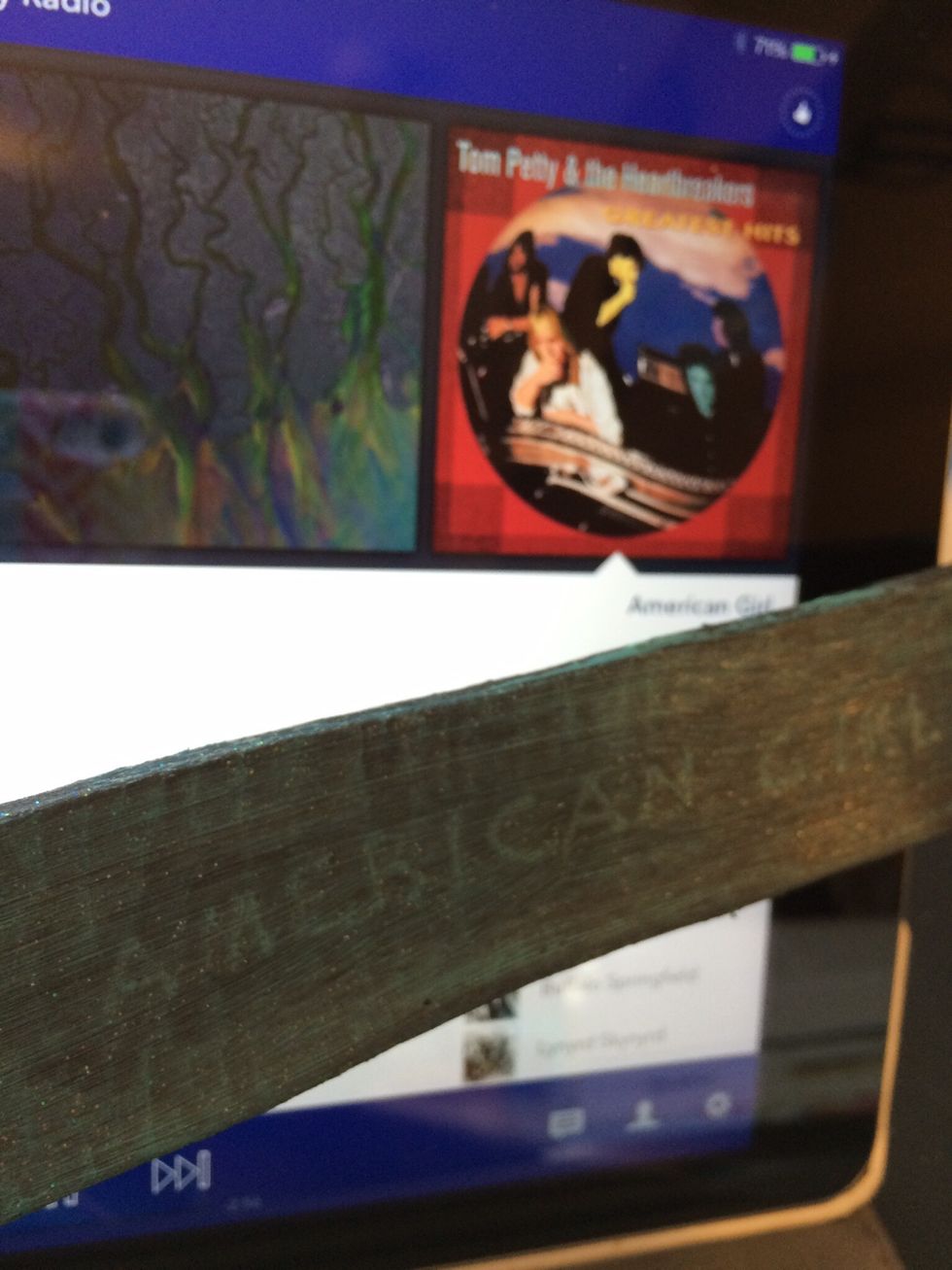 Look what happened!n while I was making my American Girl bracelet, Tom Petty came up on Pandora singing American Girl! It was meant to be...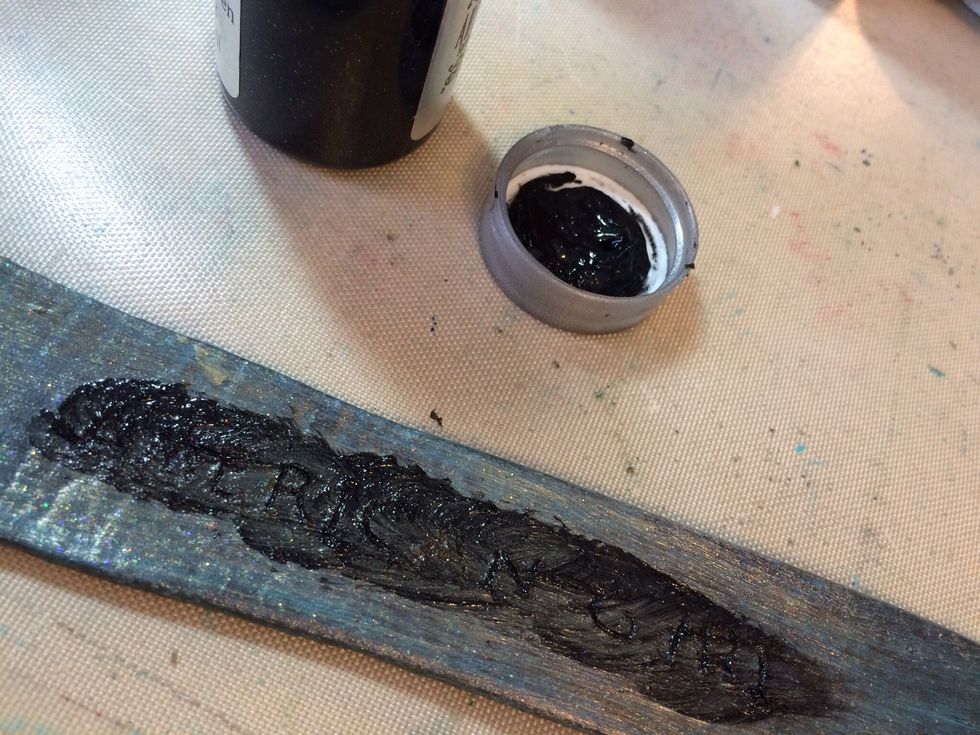 I applied Black Leather Jacket Sorbet across the letters then wiped it off with a paper towel, leaving the letters filled in with black.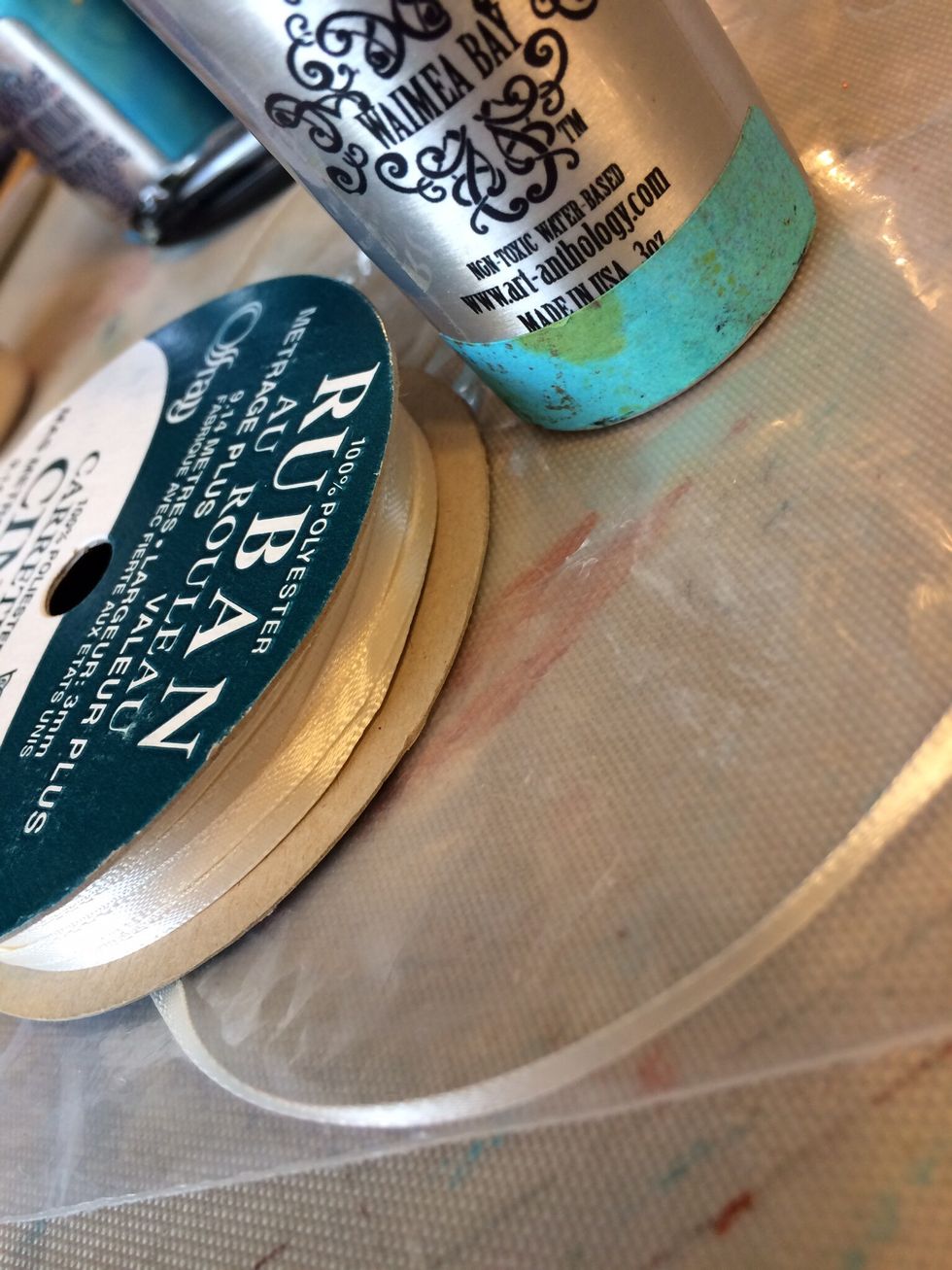 I died this ribbon with Waimea Bay Colorations.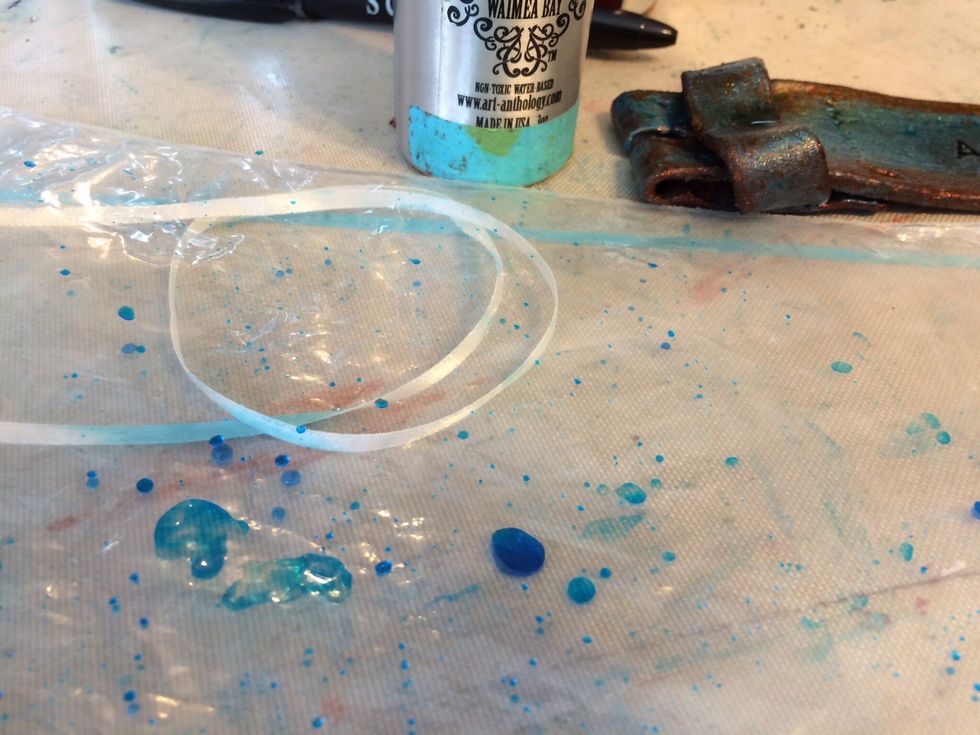 Just put the ribbon in a Baggie and spray your choice of Colorations into the bag. Rub the ribbon around the Baggie, until it's completely coated.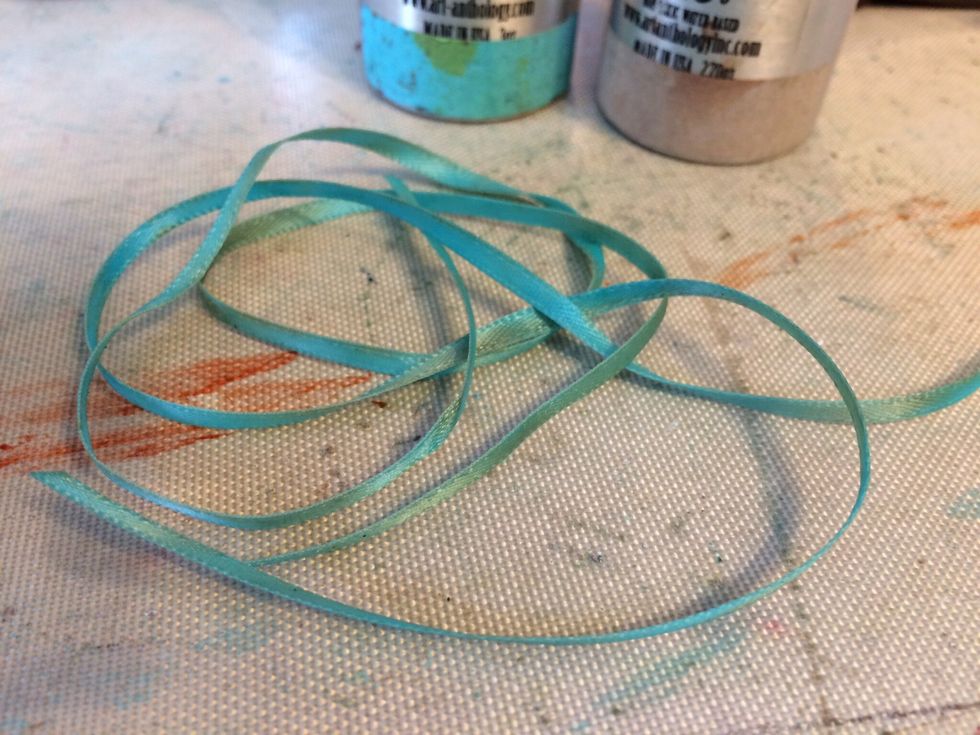 It was too bright to go with this worn belt, so I added some Sandcastle Colorations to it.
I simply threaded it through the buckle loops and into the holes I punched.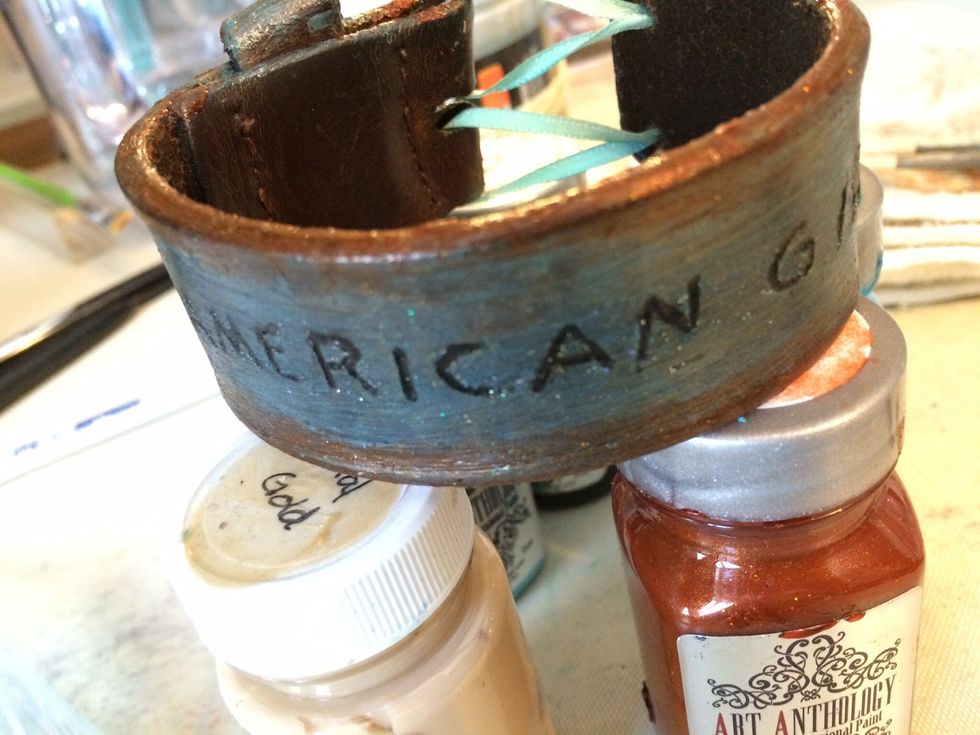 I edged the bracelet with Kenyan Copper.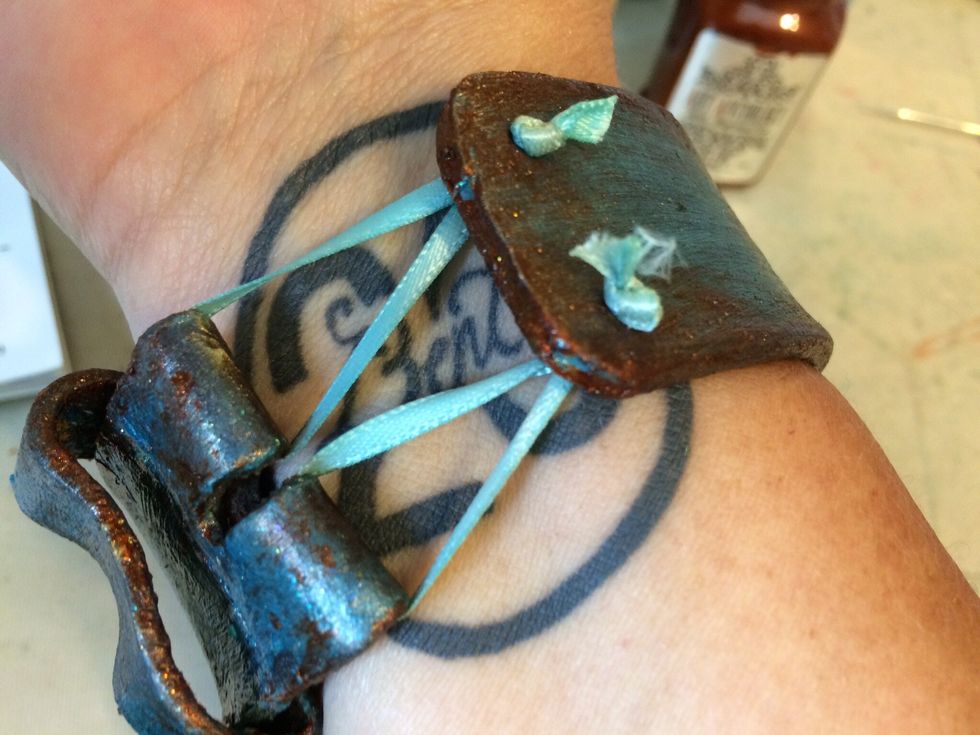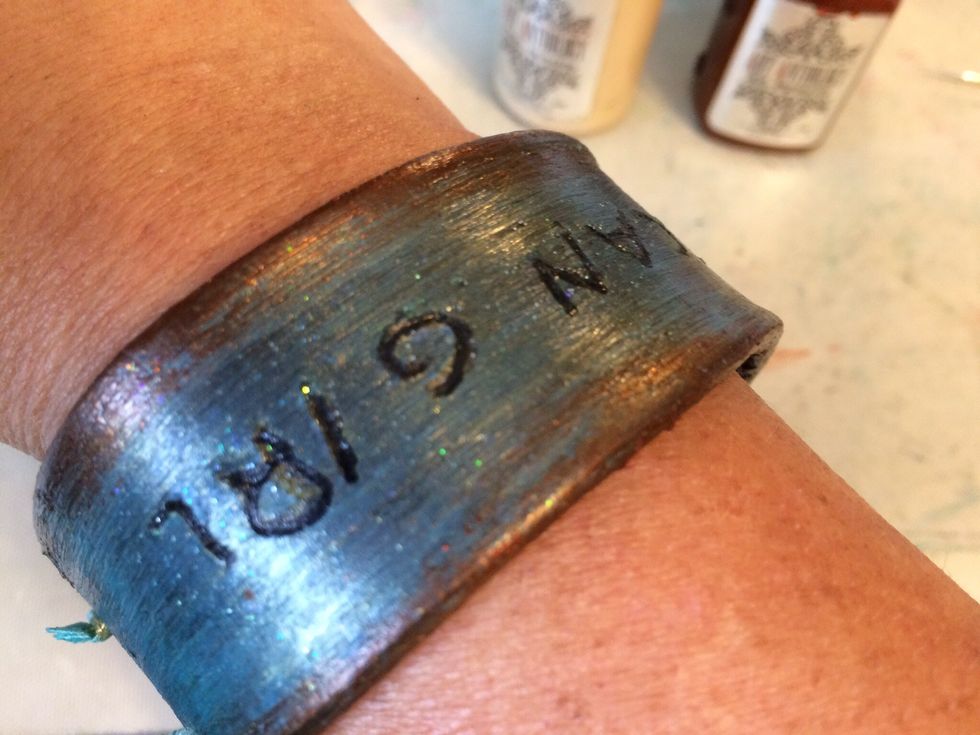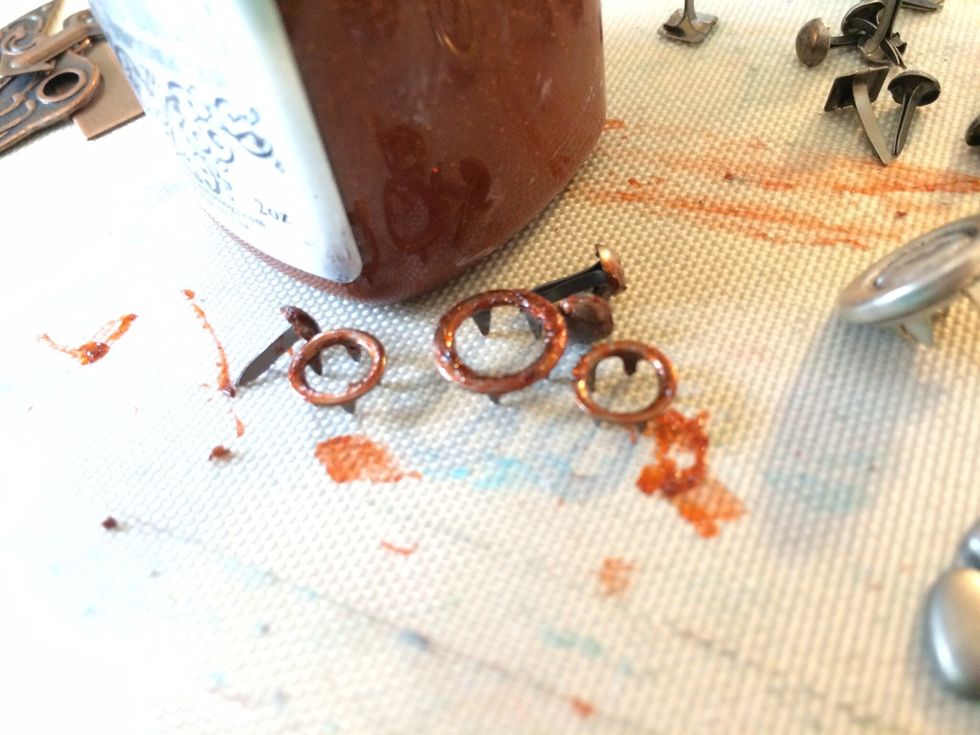 I thought it looked a tad plain, so I added some metal embellishments to it after I painted them with Kenyan Copper Sorbet to match.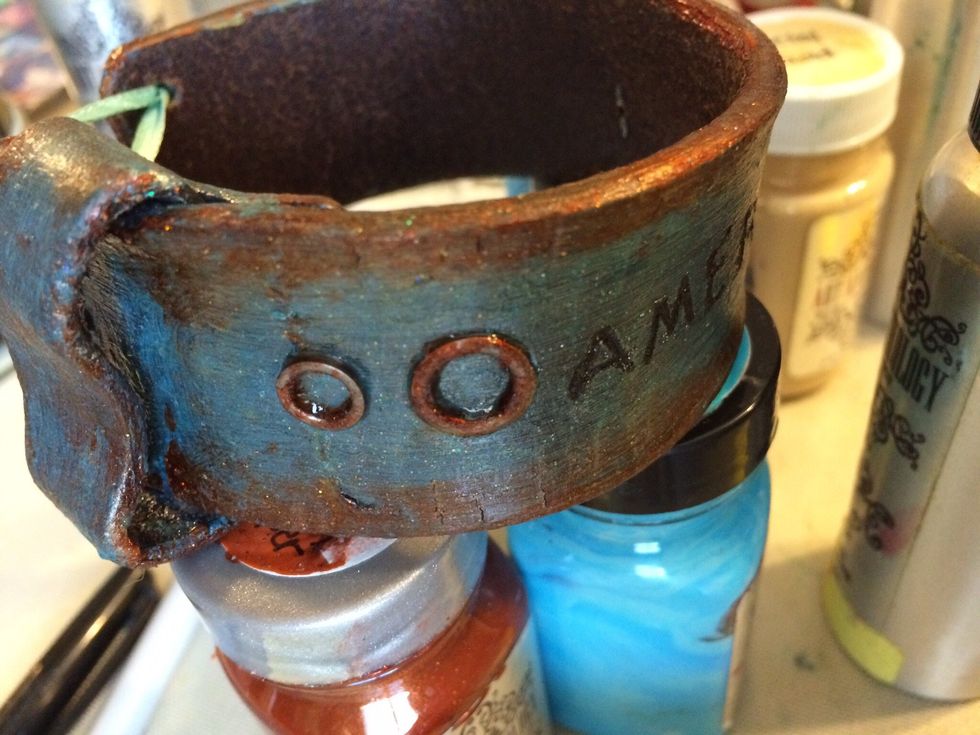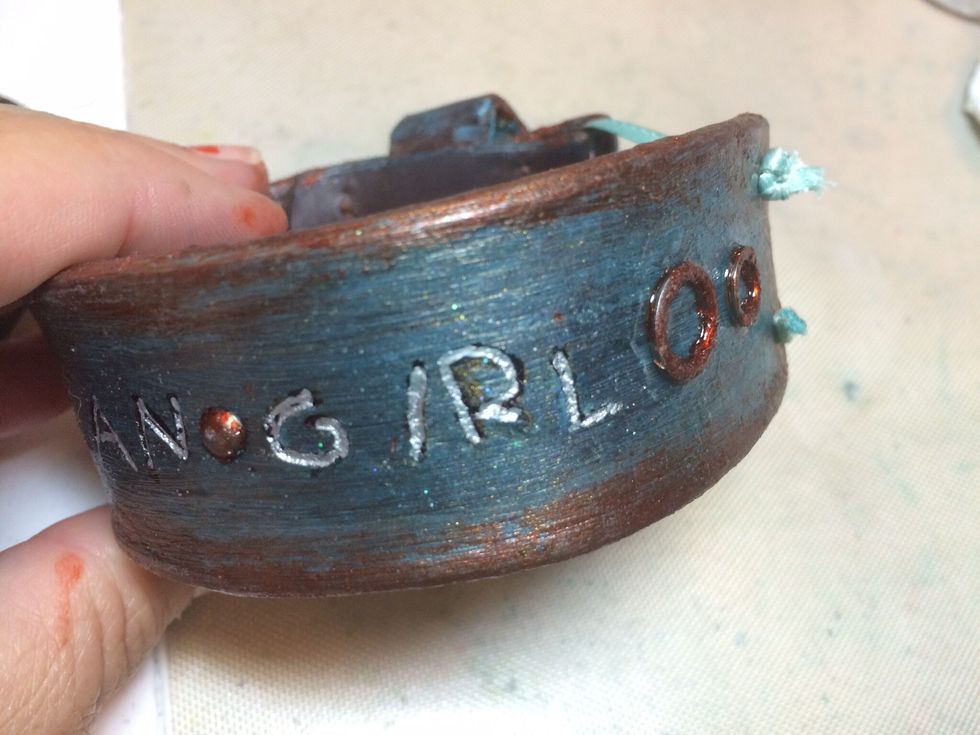 I finally decided on tracing the letters with a silver pen to make it show up better.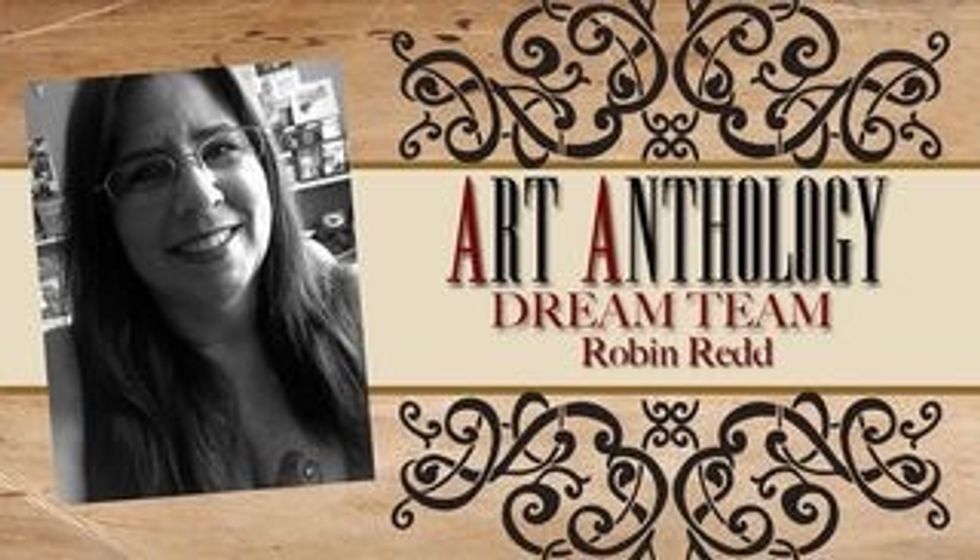 Thanks for stopping by and following along with my SnapGuide!
Baby Blue Eyes Sorbet
Kenyan Copper Sorbet
Black Leather Jacket Sorbet
Aloha Velvet
Gold Metal Effects
Waimea Bay Colorations
Sandcastle Colorations
An old leather belt
Crop-a-Dile hole punch and corner rounder
Art Anthology
Art Anthology is a manufacturer of dimensional mediums.\n\nCome chat with us in our Facebook Group: Art Anthology Adventures in Art