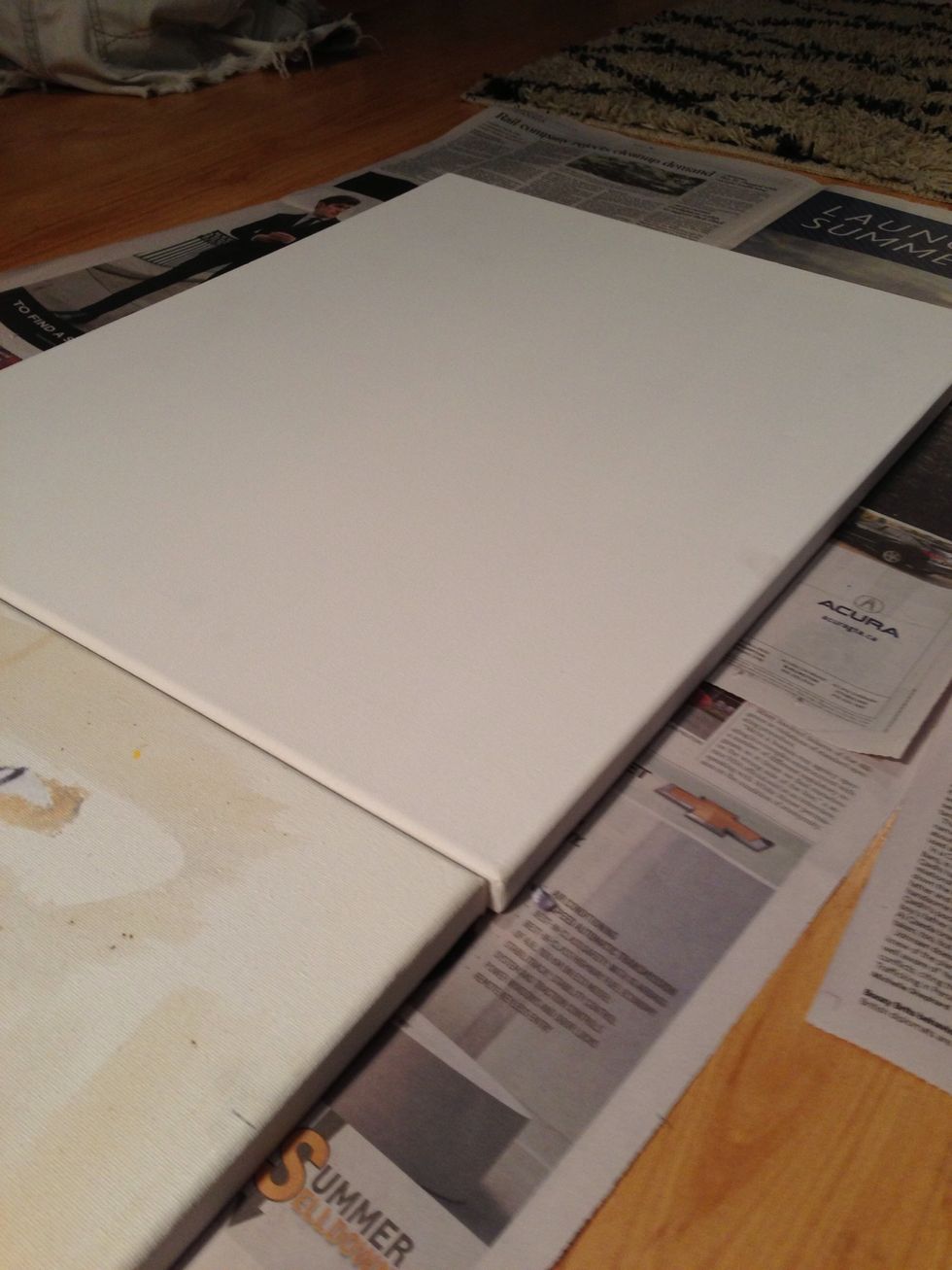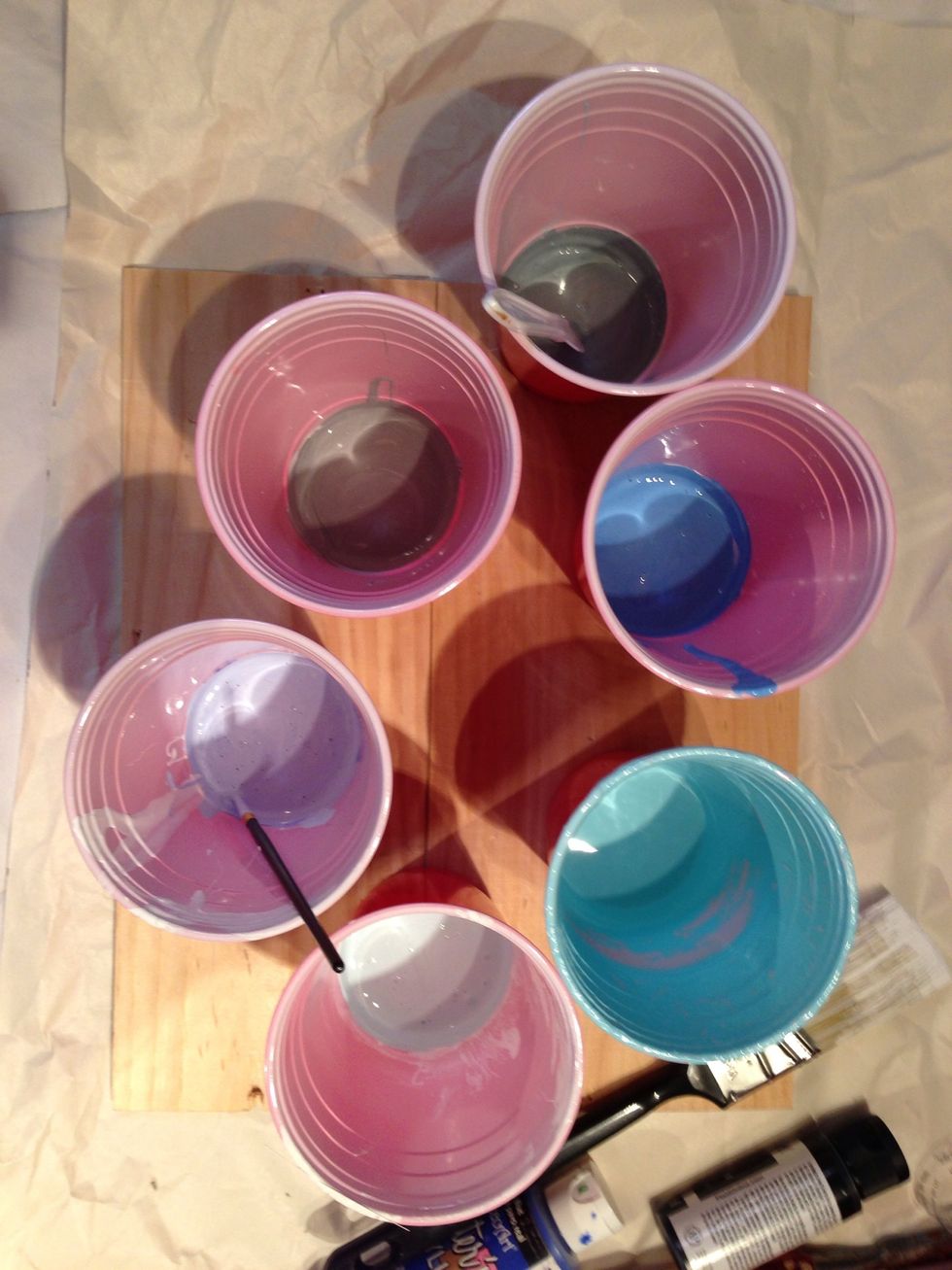 Add white and black to blue paint to make various shades of blue and gray.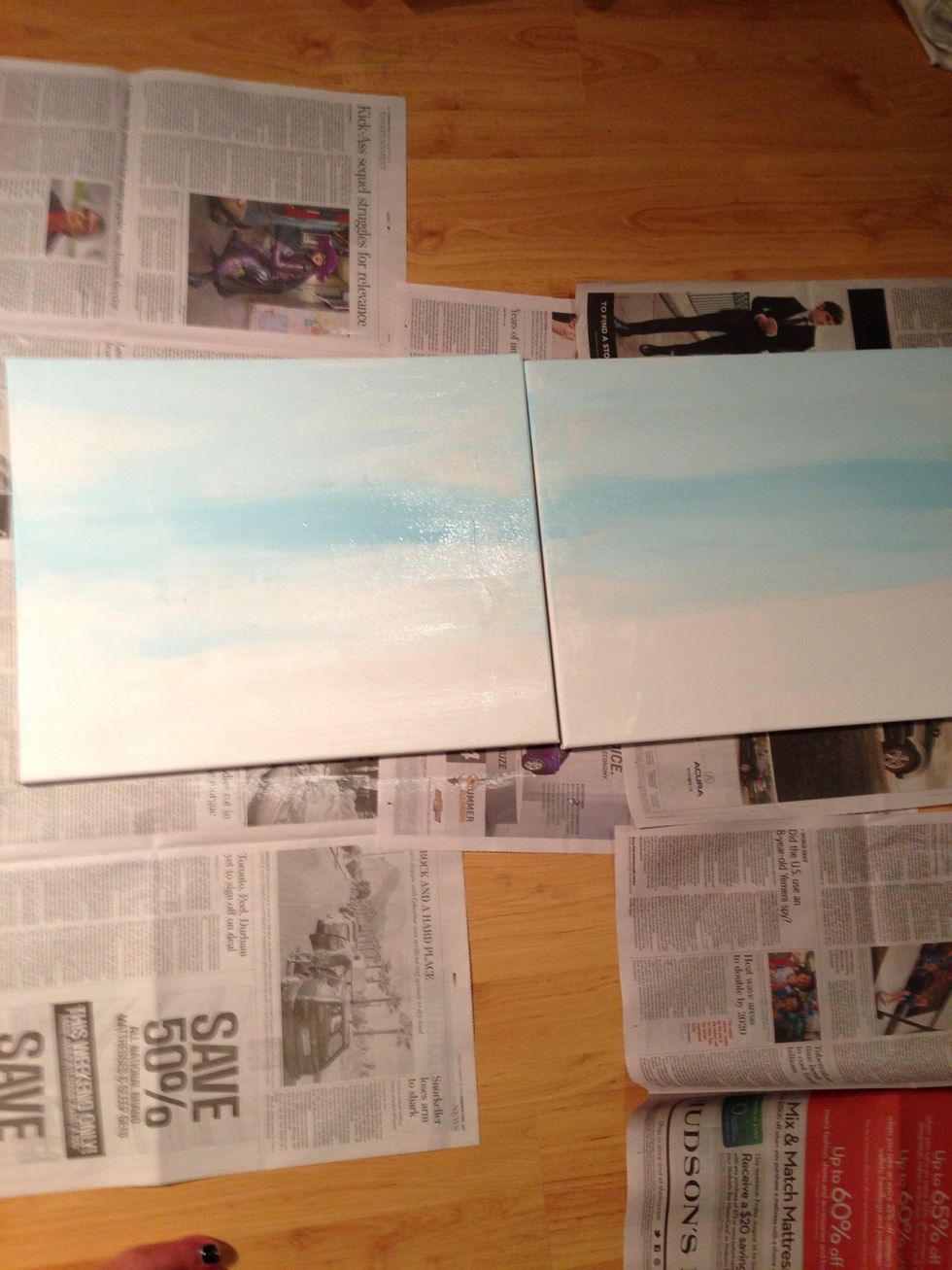 I began with white, then added a sky-light blue.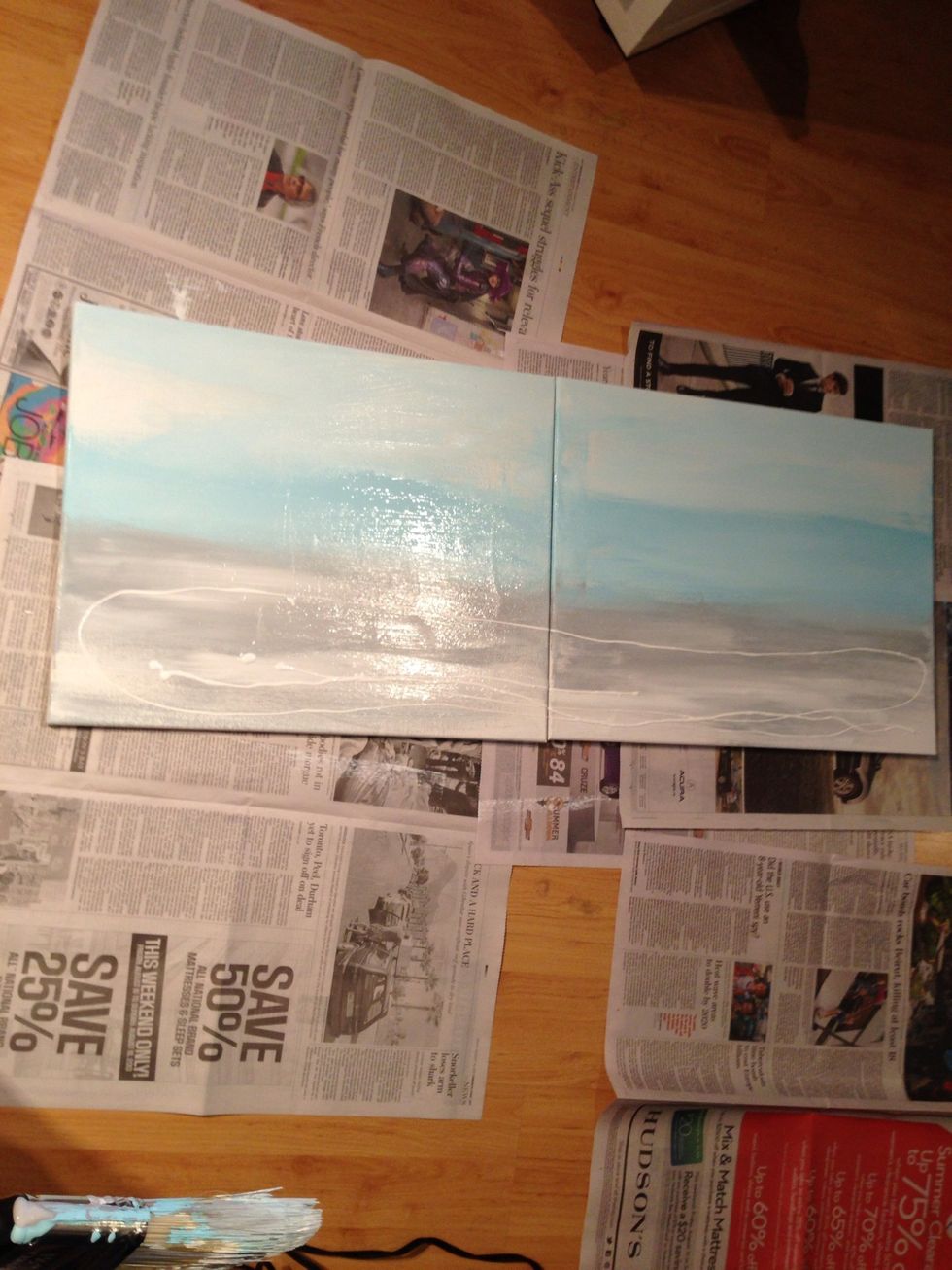 I then added darker grays and blues in the middle. I did this several times until I reached my desired look.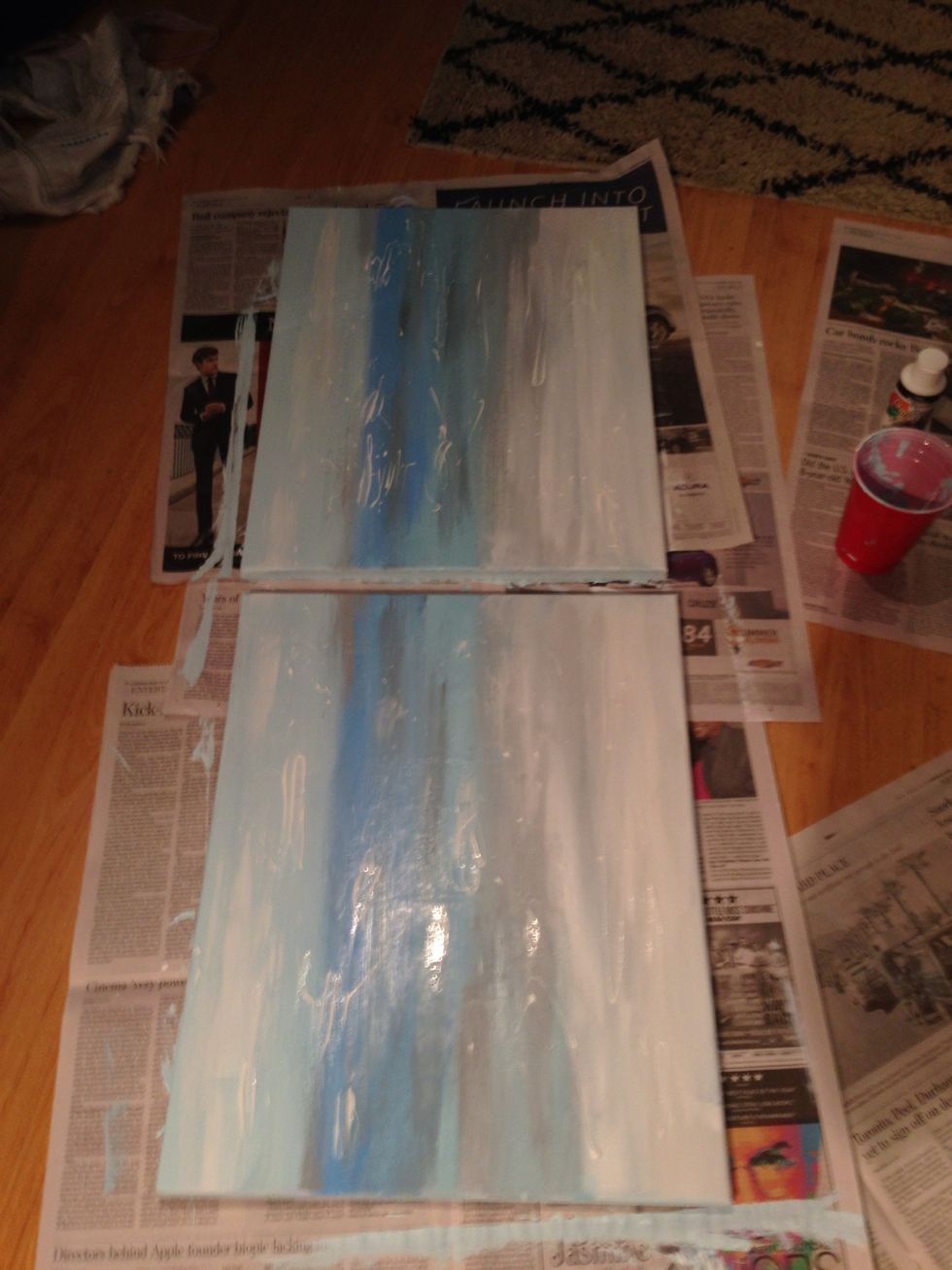 I added white to the sky to make clouds.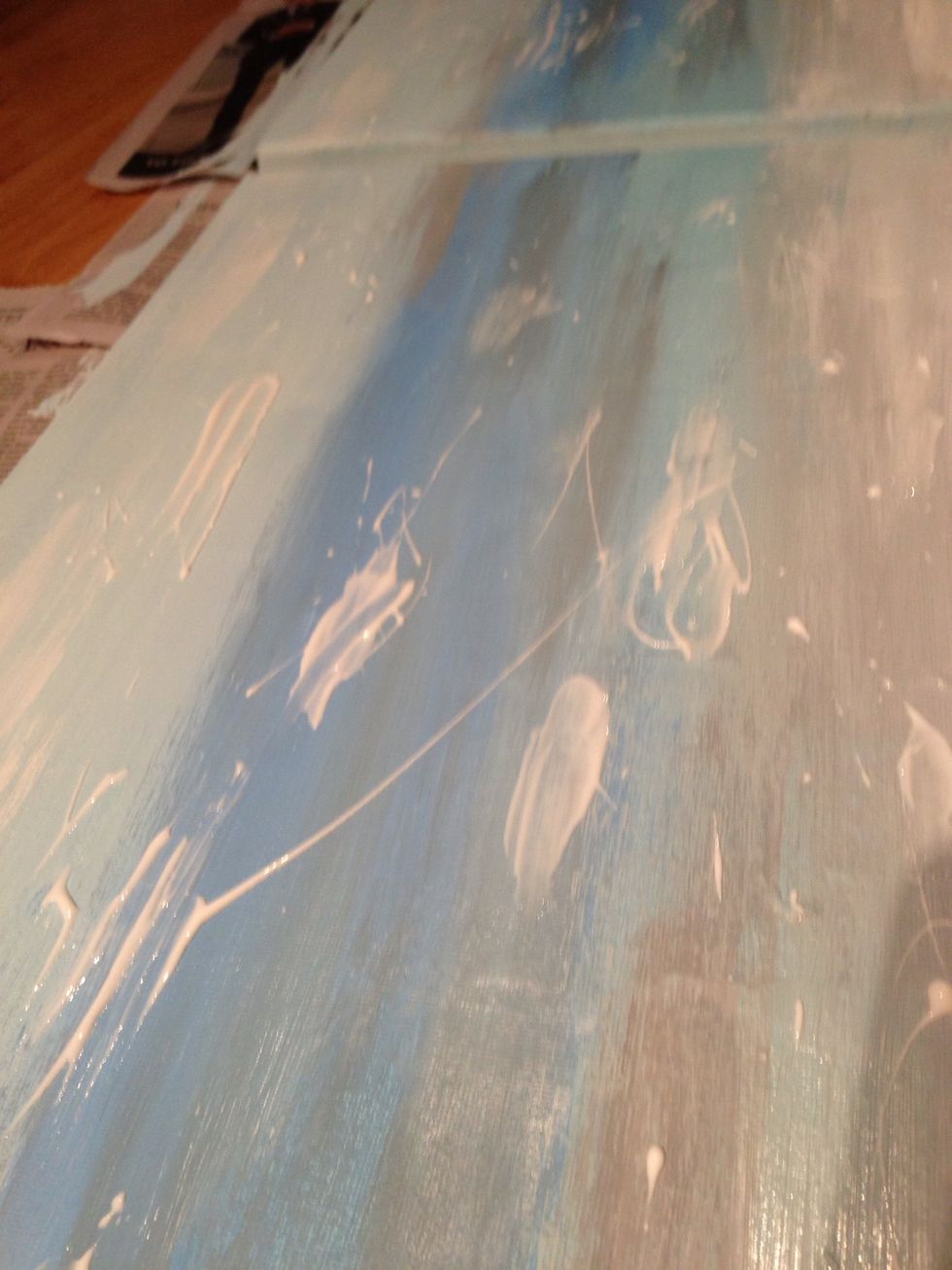 I then slathered the whole canvas in clear Mod Podge in order to seal it. This was splattered on and dried clear.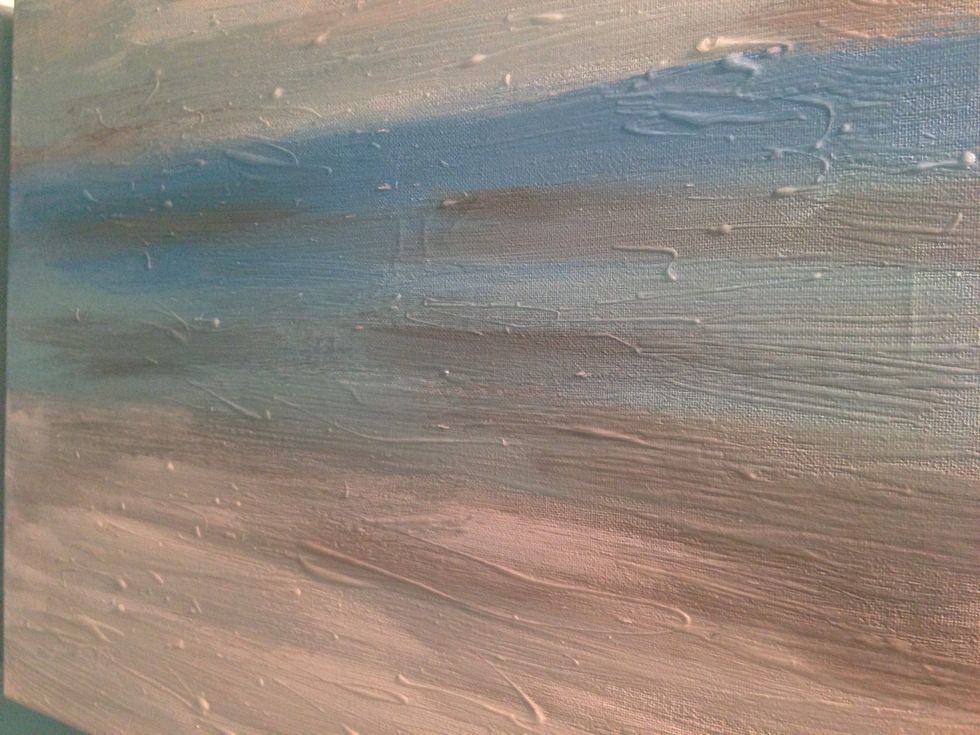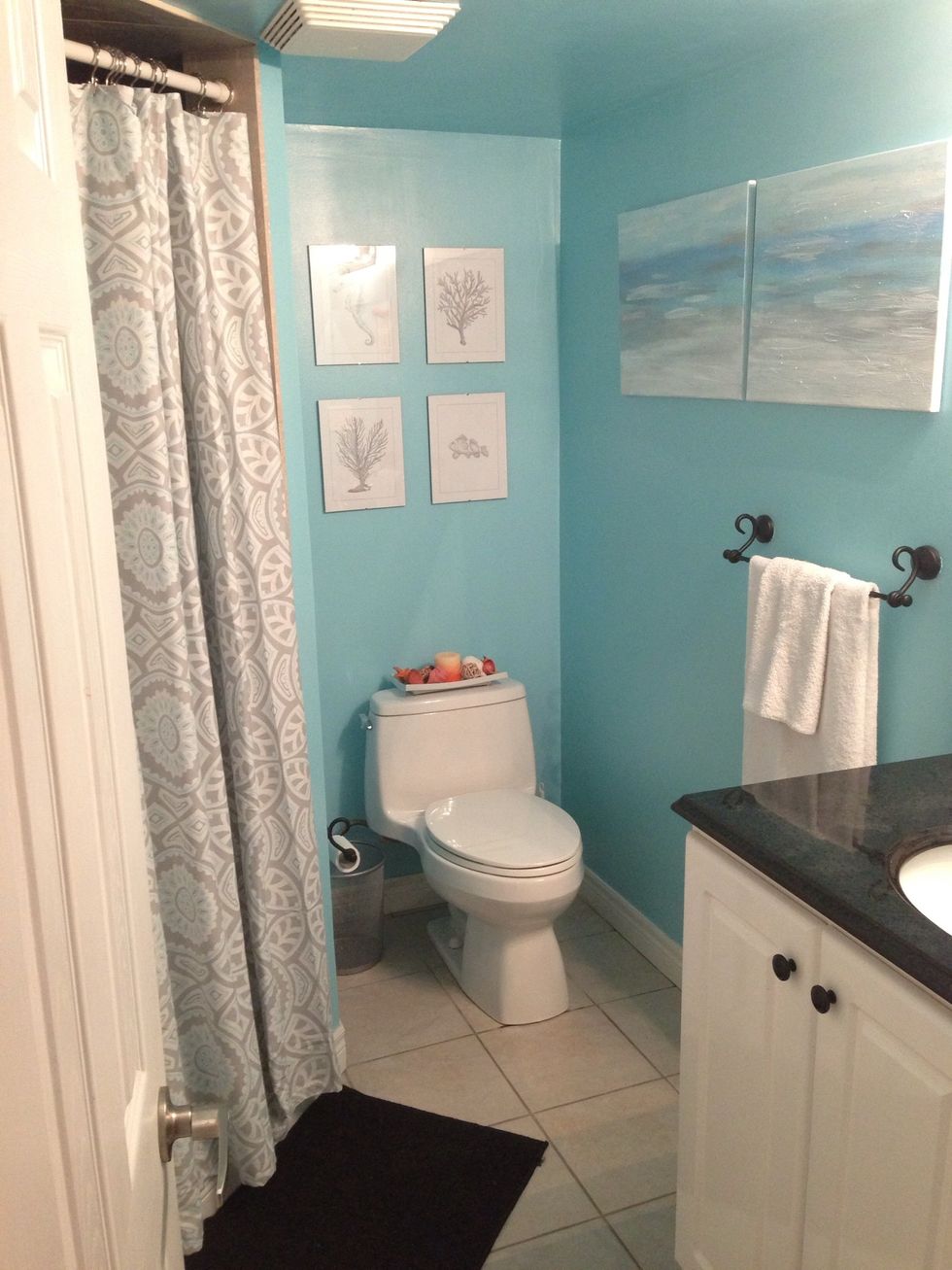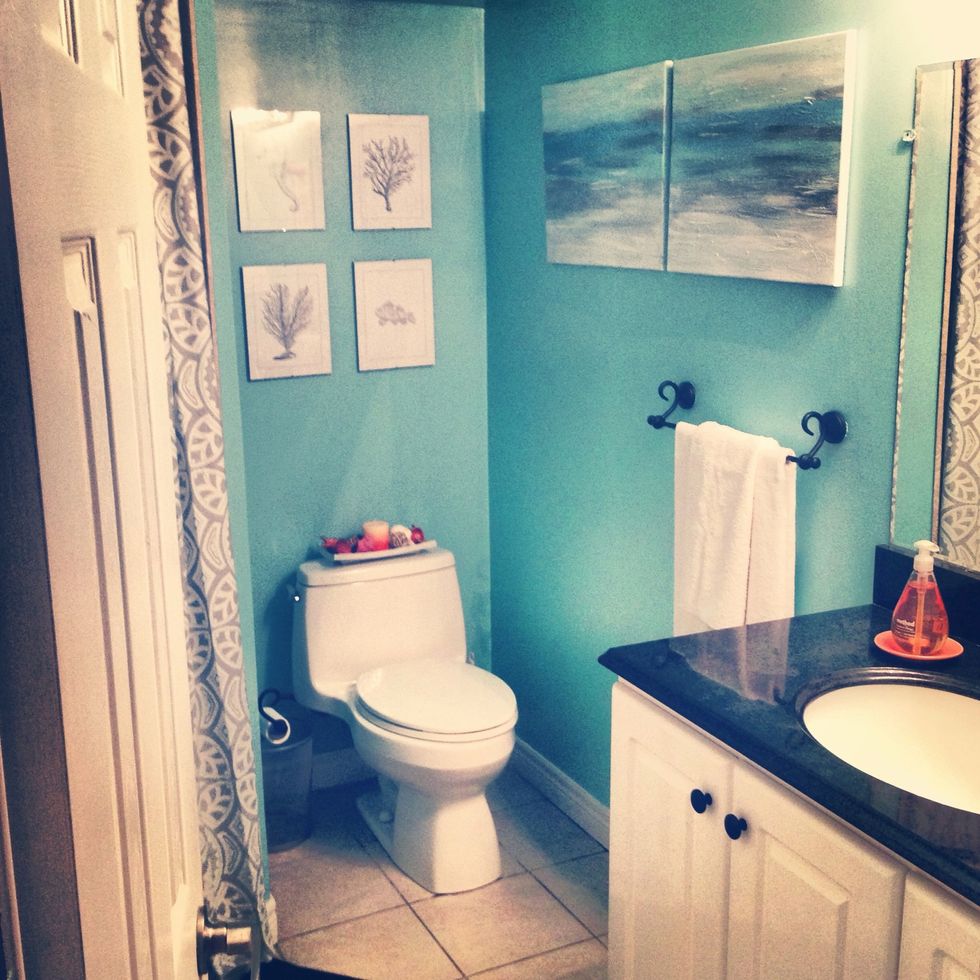 Acrylic paint
Two canvases
Brushes
Mod Podge
Andrée Of @Homeshows
I'm Andrée, Social Media Coordinator 4 Marketplace Events, producer of consumer home + garden shows. Snapguides of #CRAFTS #DIY & #SNACKS!