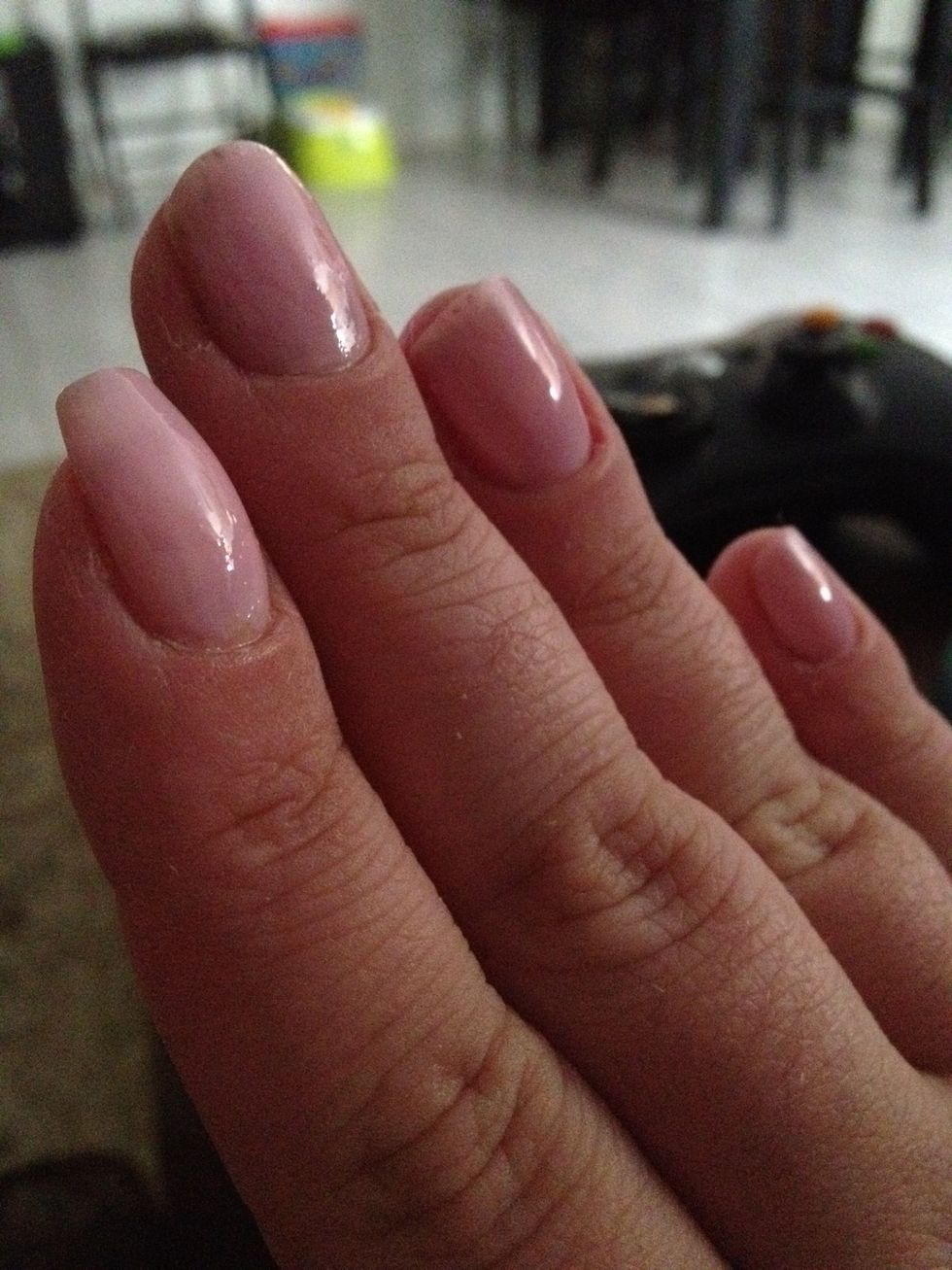 Start off with a base coat. The colors I use are just personal preference. You can use whatever colors you want :)
Take your nail polish brush and simply swipe covering a part of your nail like I have above.
Bad photo sorry! But using a dotting tool (I used a chopstick bc I misplaced mine lol)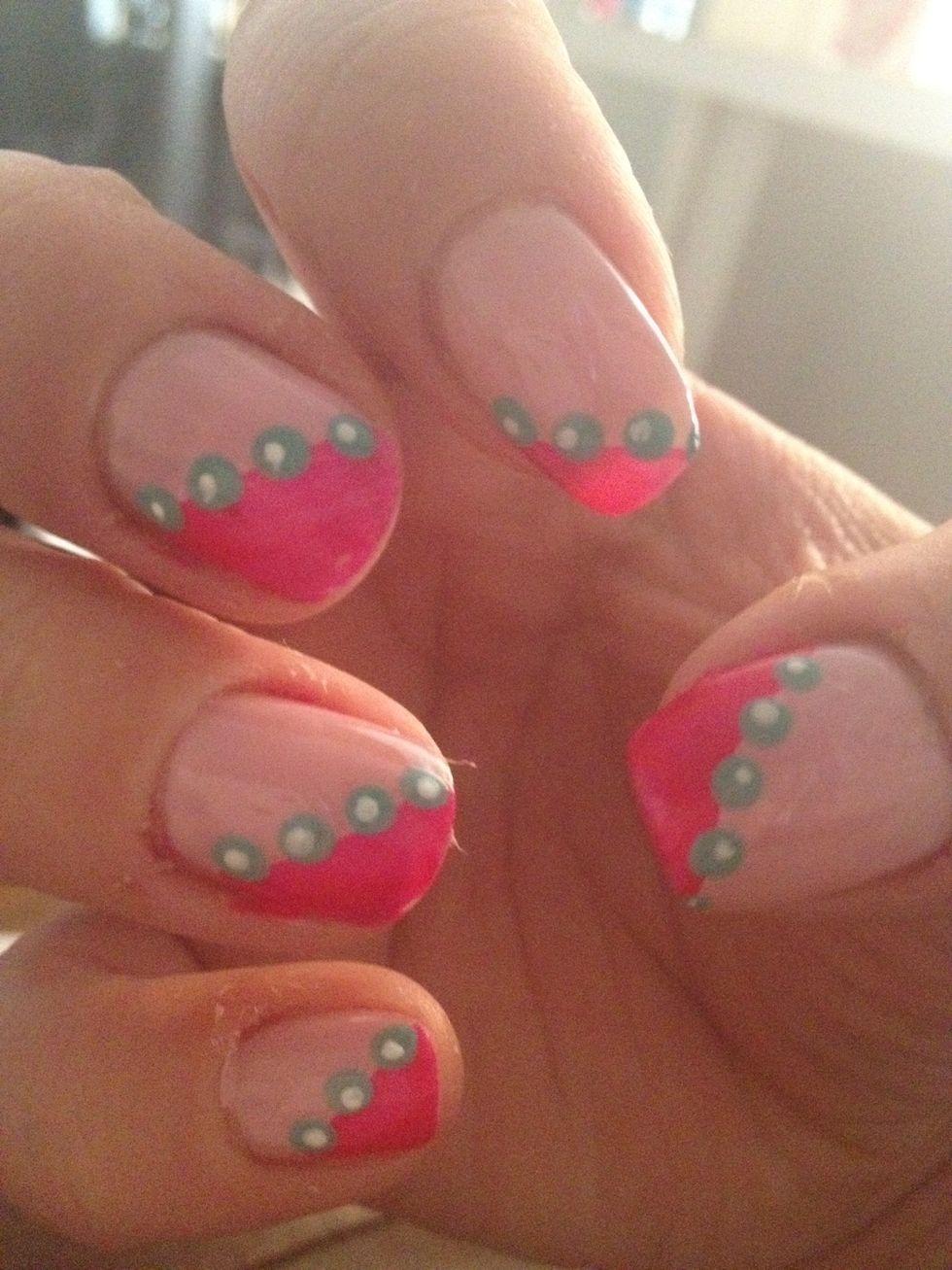 Add white dots to give depth creating a 3d effect :)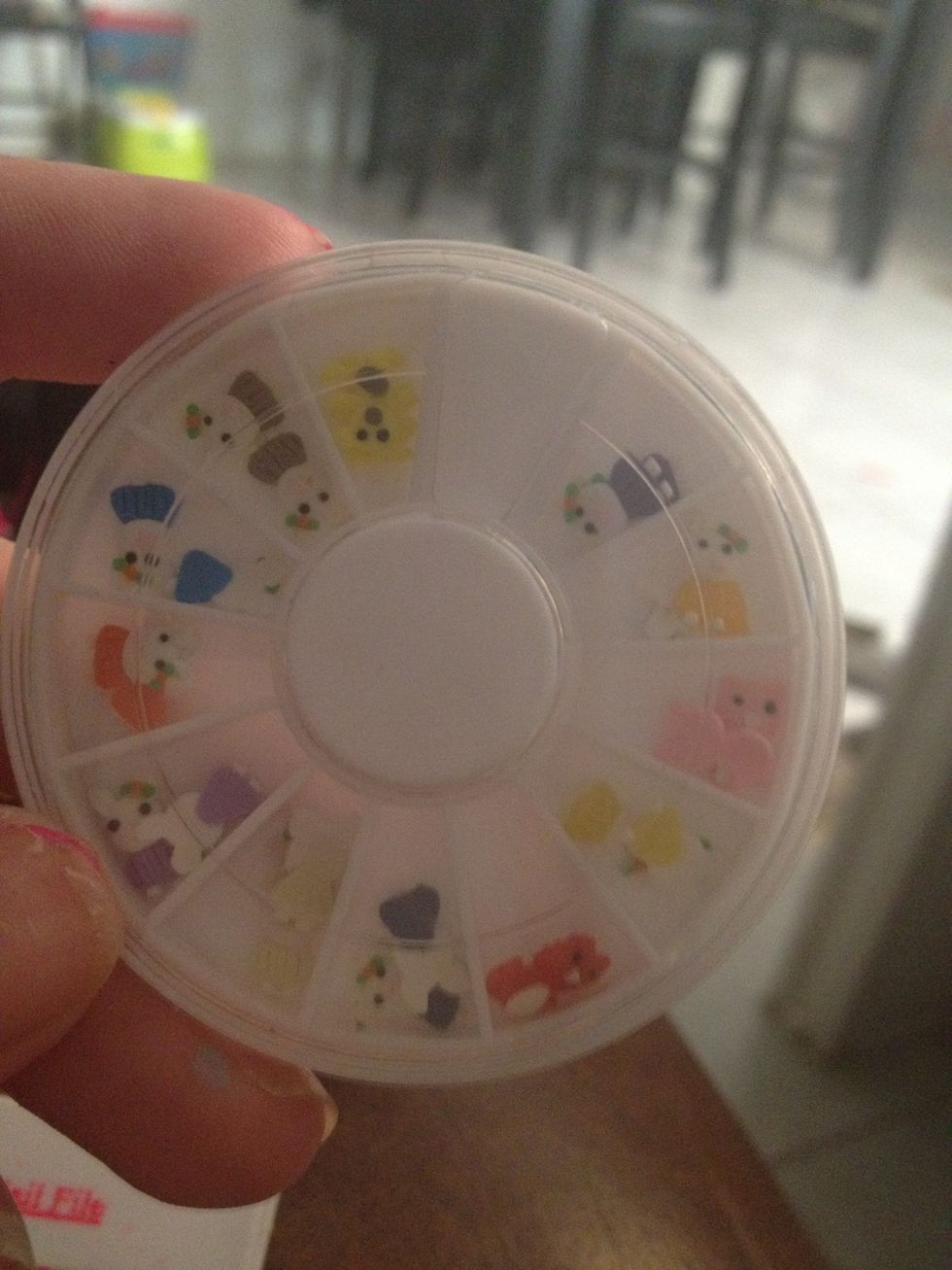 This is where I got my inspiration. Products used you can message me in my Facebook page Www.facebook.com/FabuloCityNails And I will link you where to find these I believe they're only $2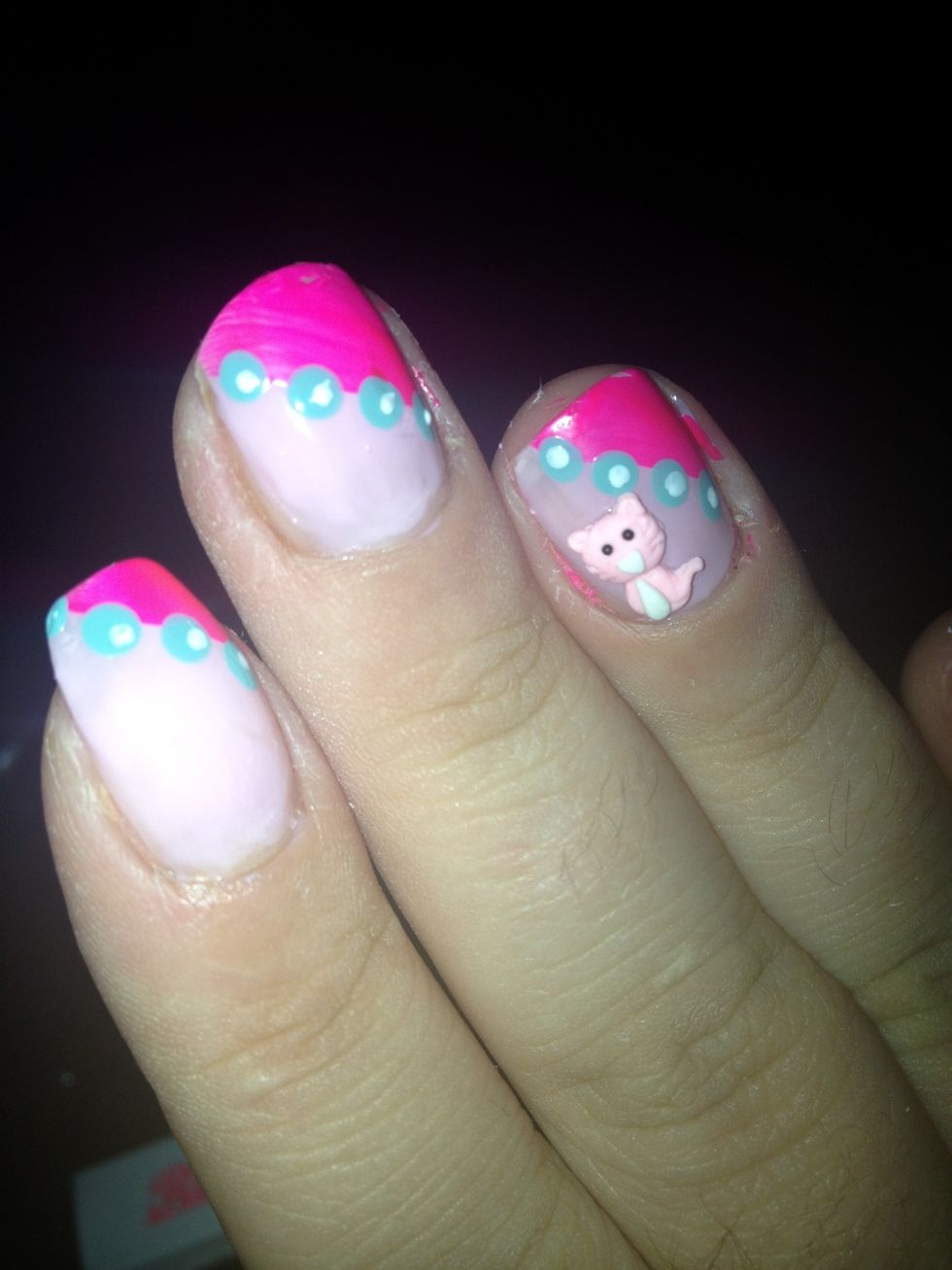 Add one in your ring finger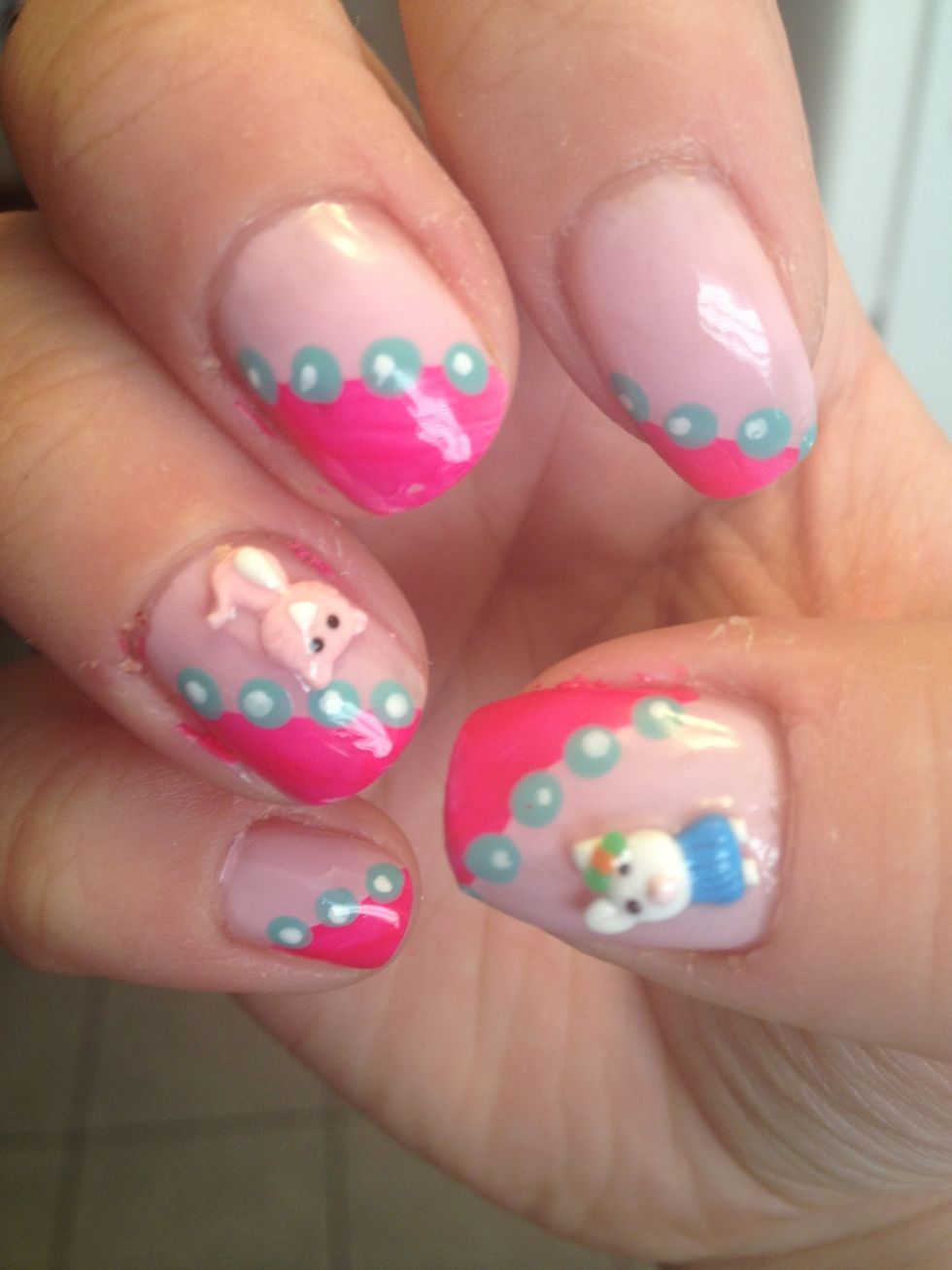 I added one on my thumb and added plenty of base cost. To ensure better grip on your nail simply add a drop of super glue/nail glue on the area where you are adding your little friend :)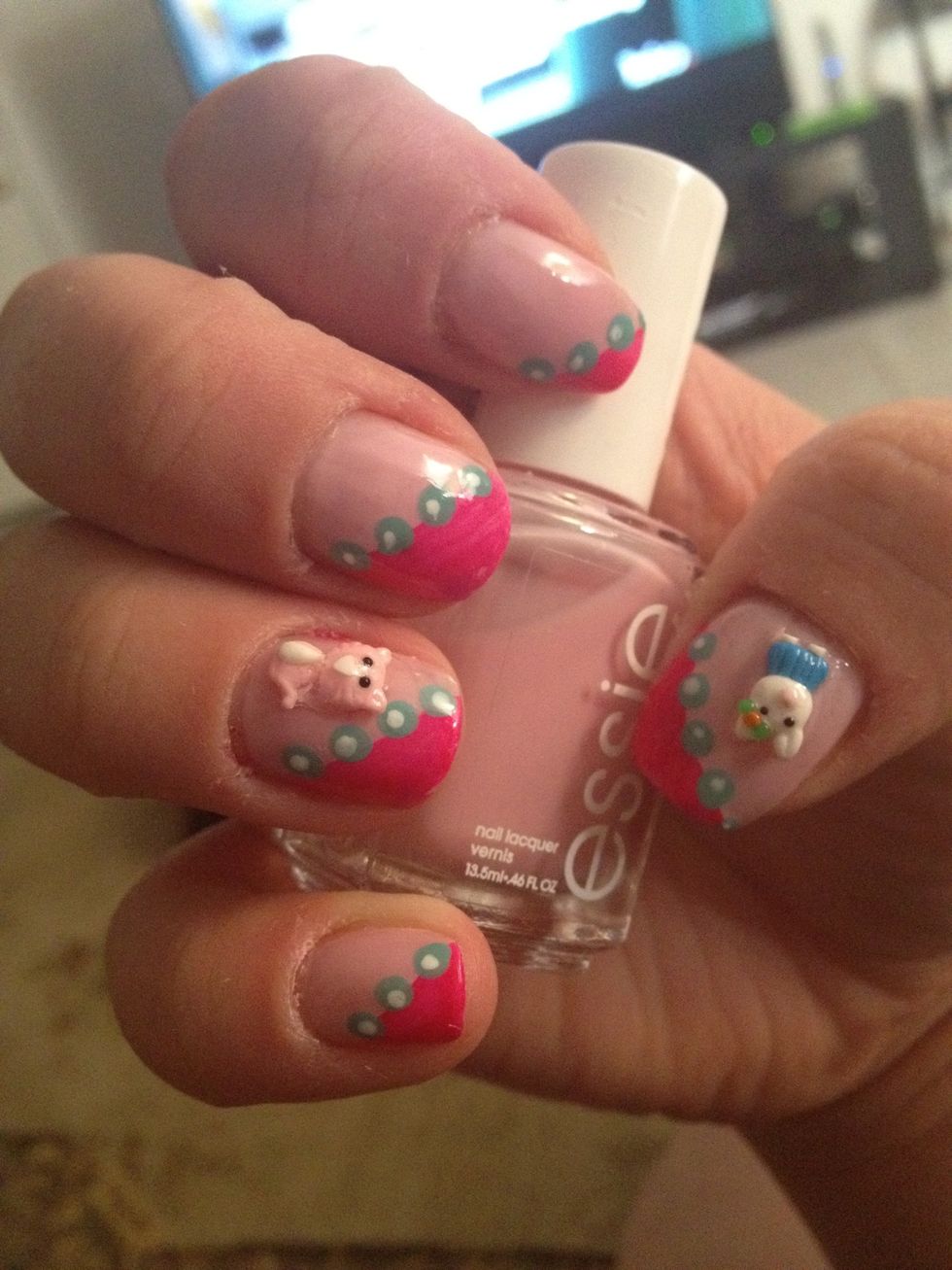 Finished 🐱
The creator of this guide has not included tools
Fabulocity By Jessica
Follow my Instagram @fabulocitynails\n\nPlease feel free to request designs and ask questions.