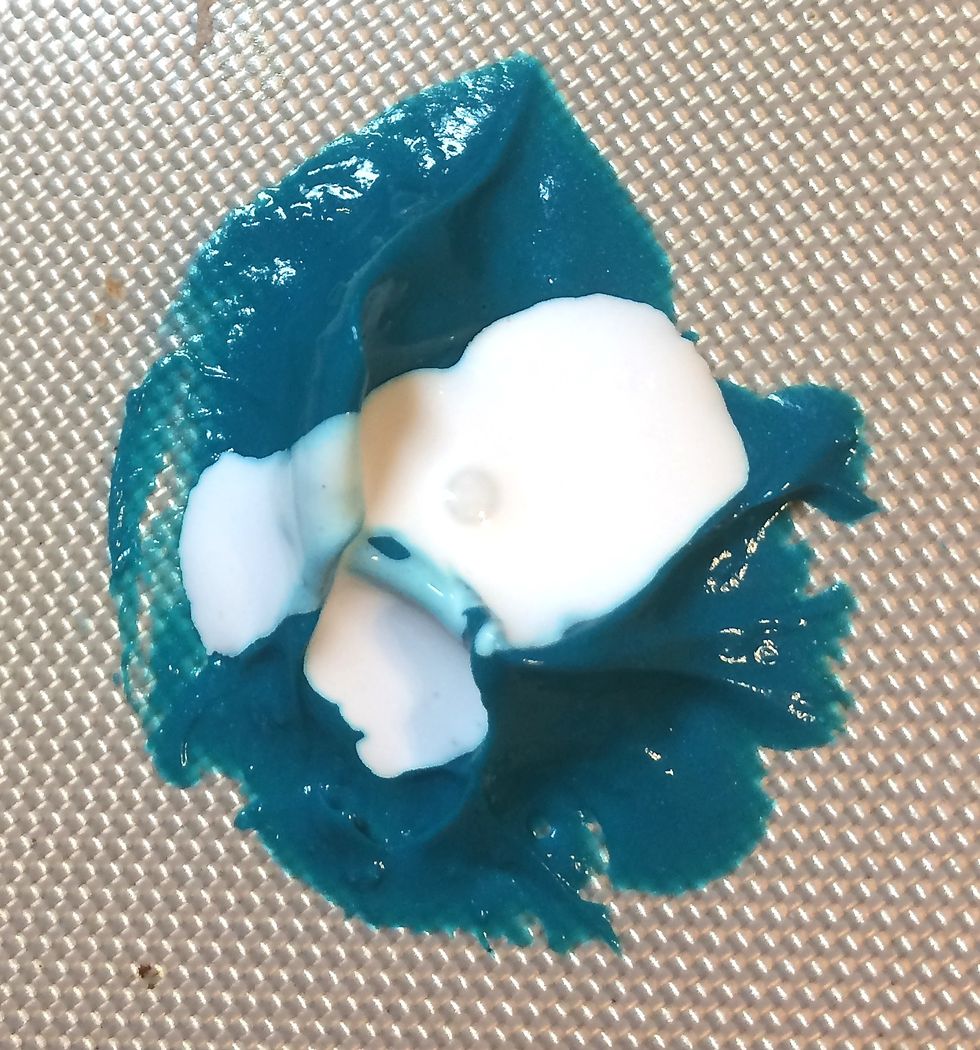 I started this canvas by mixing Fiji Velvet with Immaculate Minx Shimmering Inks.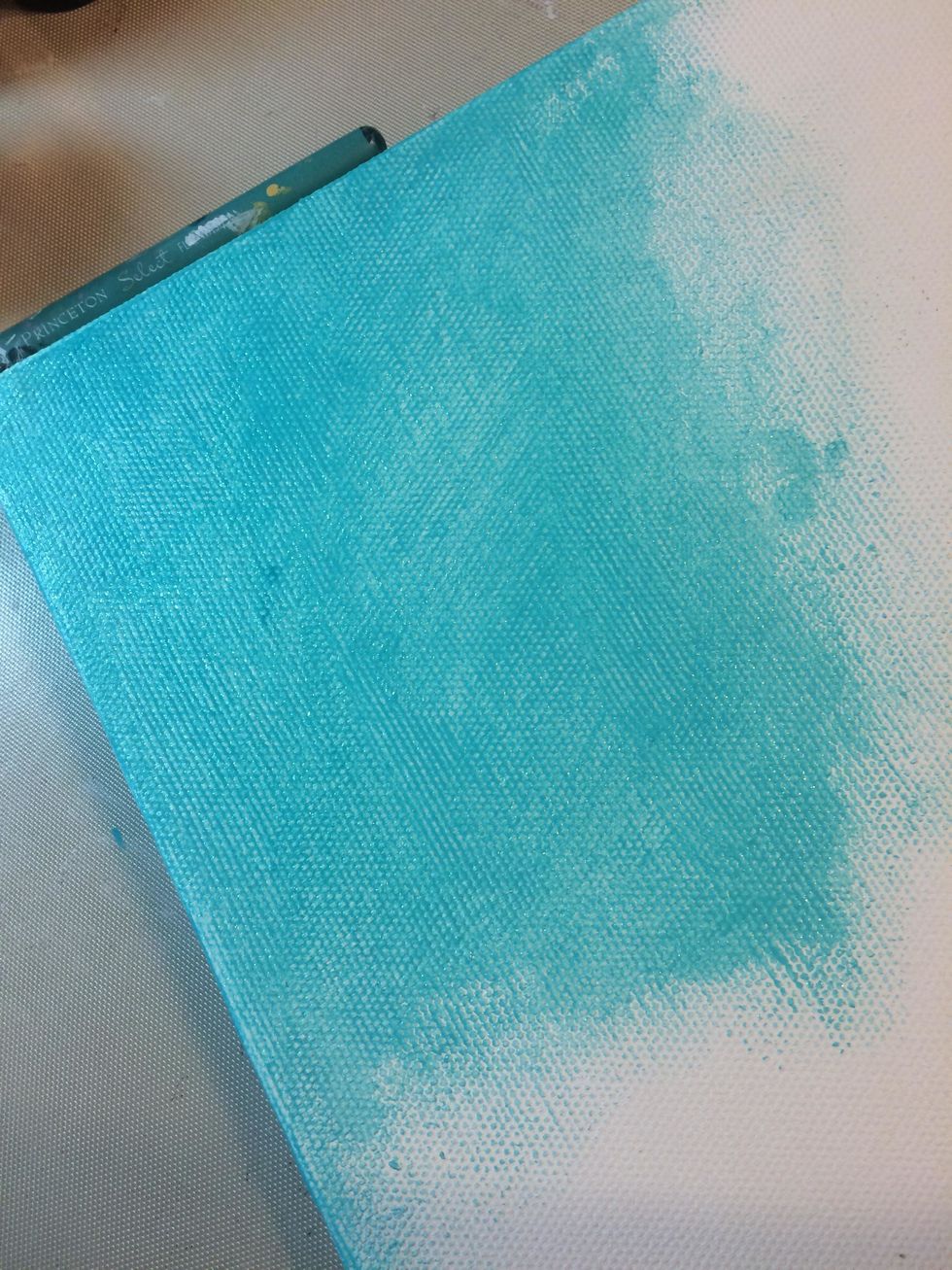 I rubbed this into the canvas.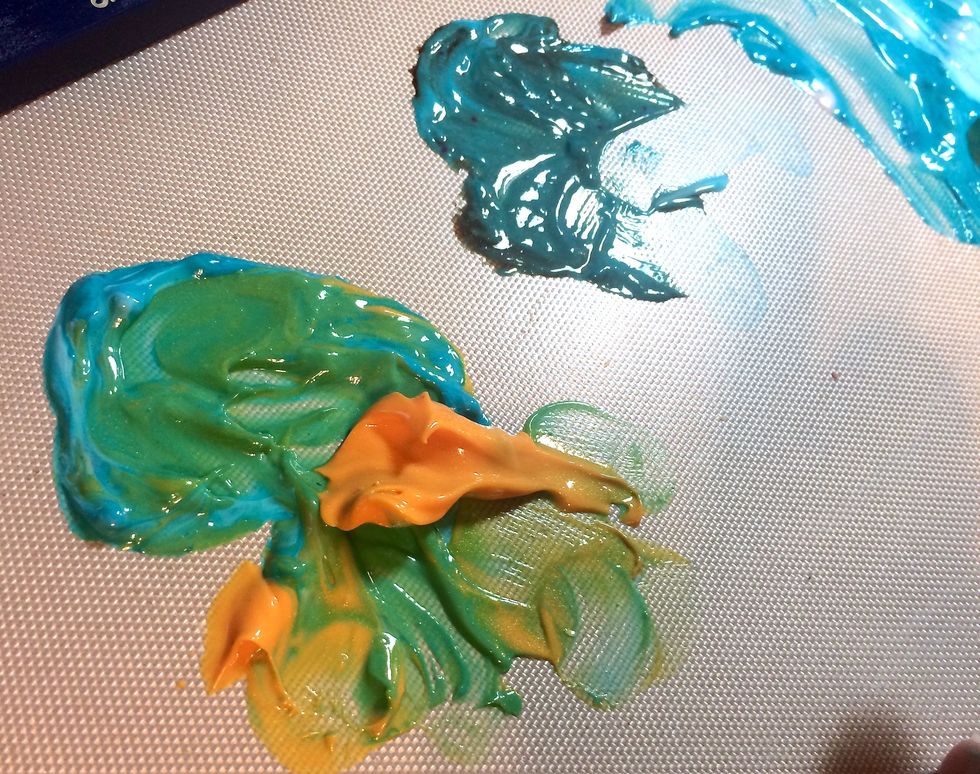 Mixing colors. Mixing Fiji Velvet with Mayan Gold Velvet to make green. Mixing Fiji with Truffle to make a darker shade of Fiji. Mixing Fiji with Immaculate to make a lighter Fiji.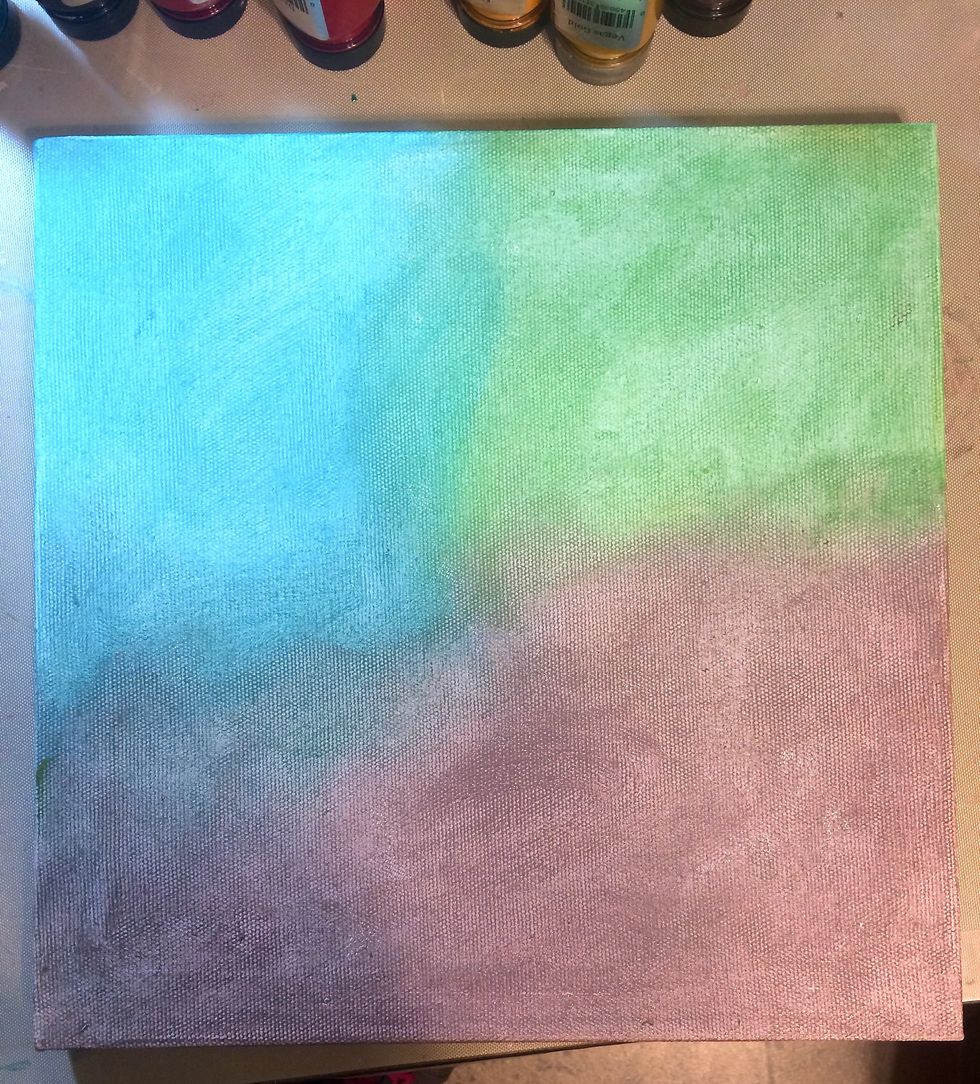 My canvas is covered with Dimensional Medium rubbed in.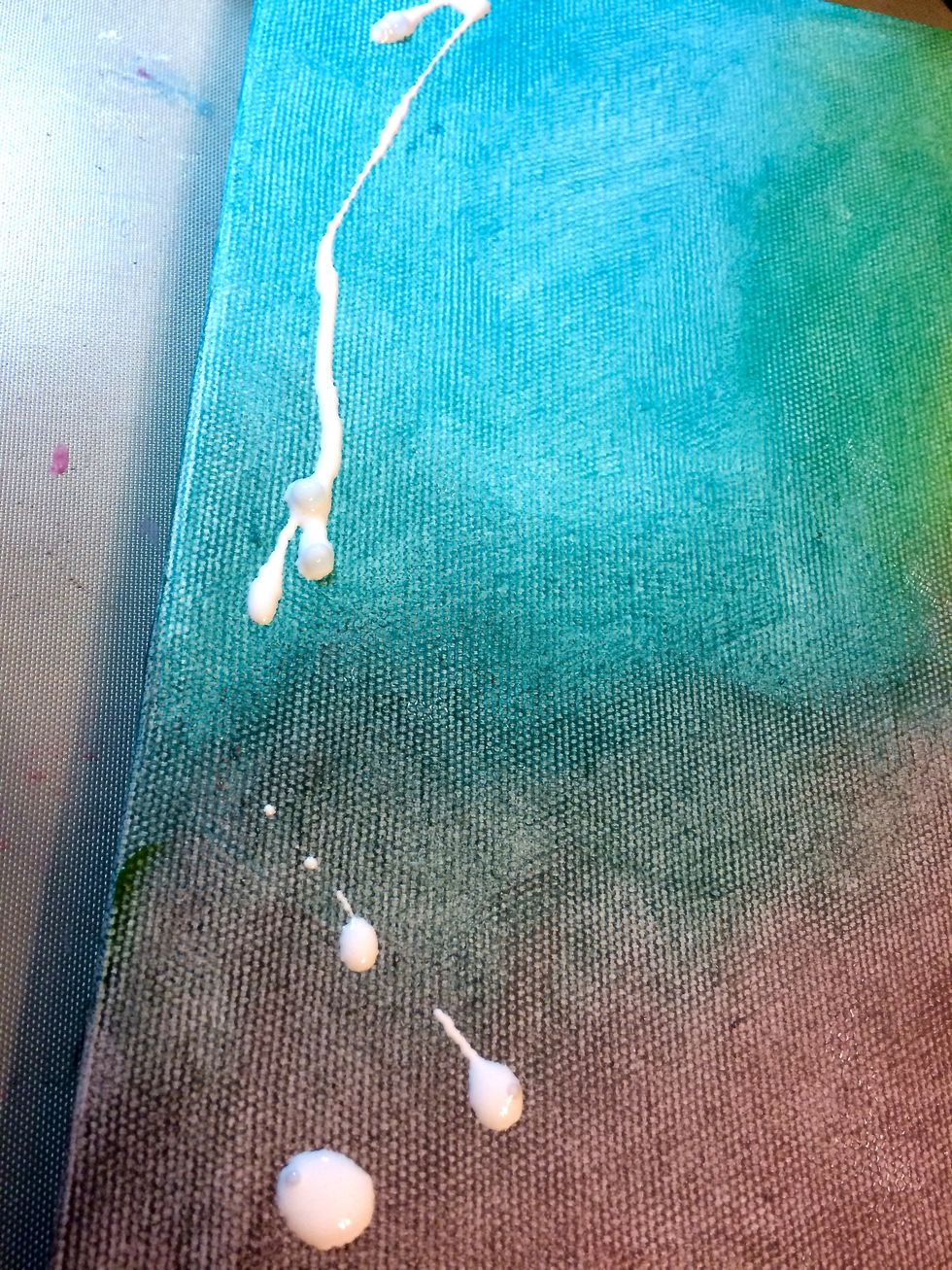 Adding some white to the canvas with Immaculate Minx Shimmering Inks.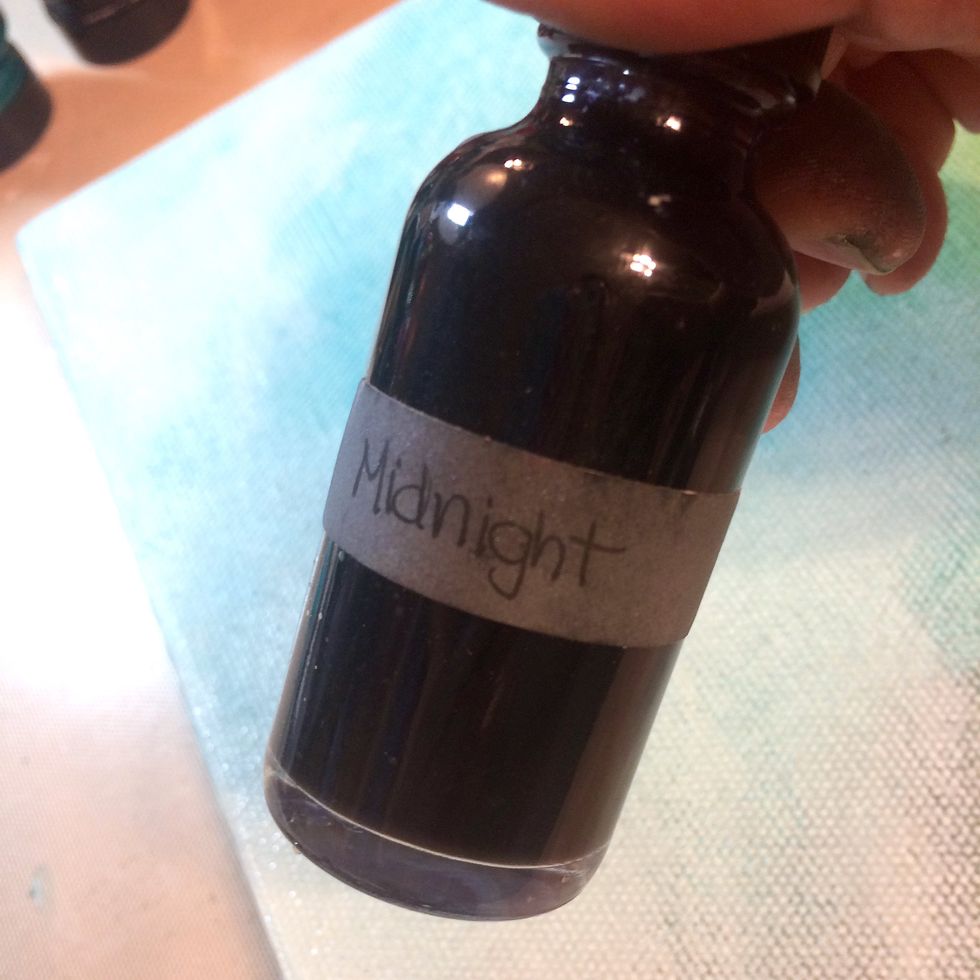 Adding Midnight Minx Shimmering Inks to my canvas.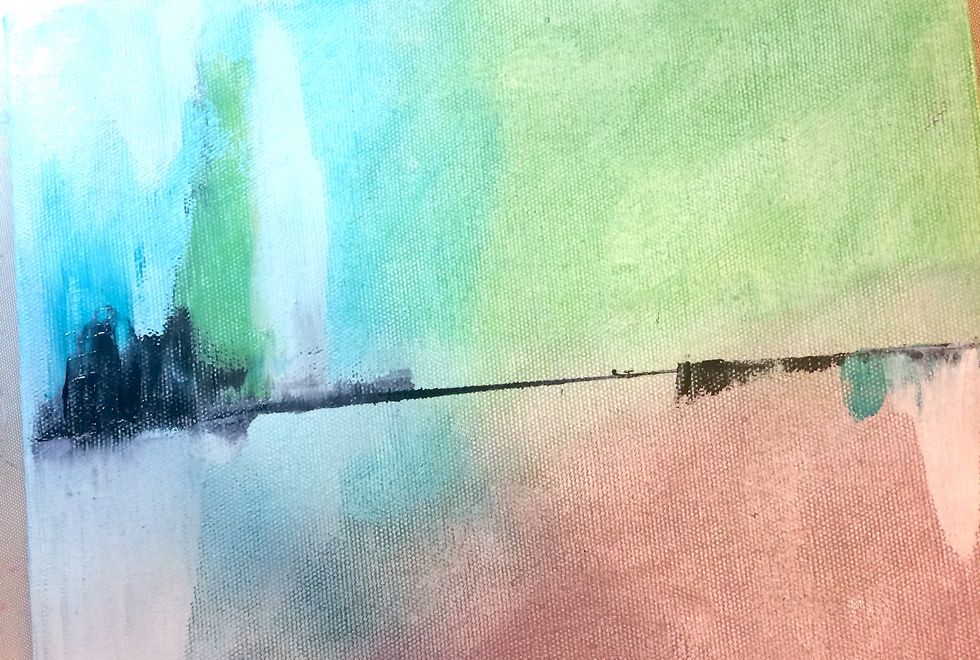 This is the Midnight Minx Shimmering Inks cut across the canvas.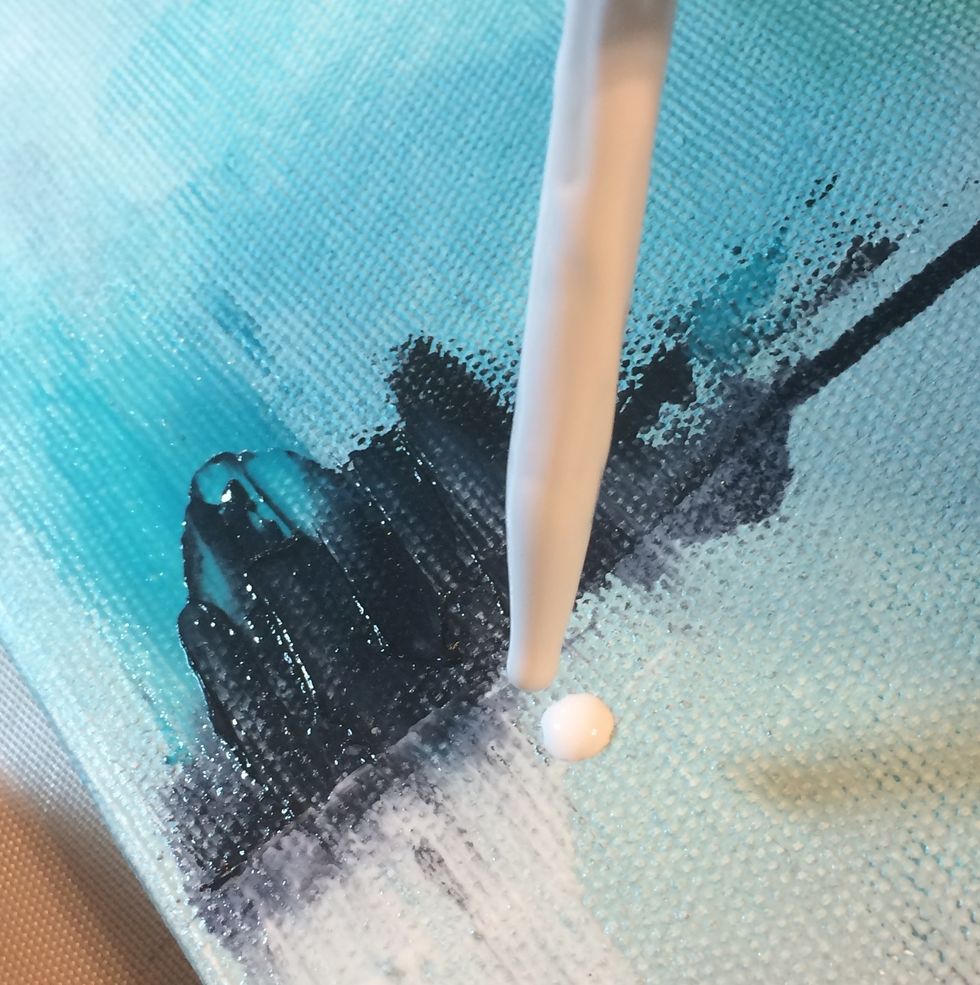 Adding more Immaculate Minx Shimming Inks.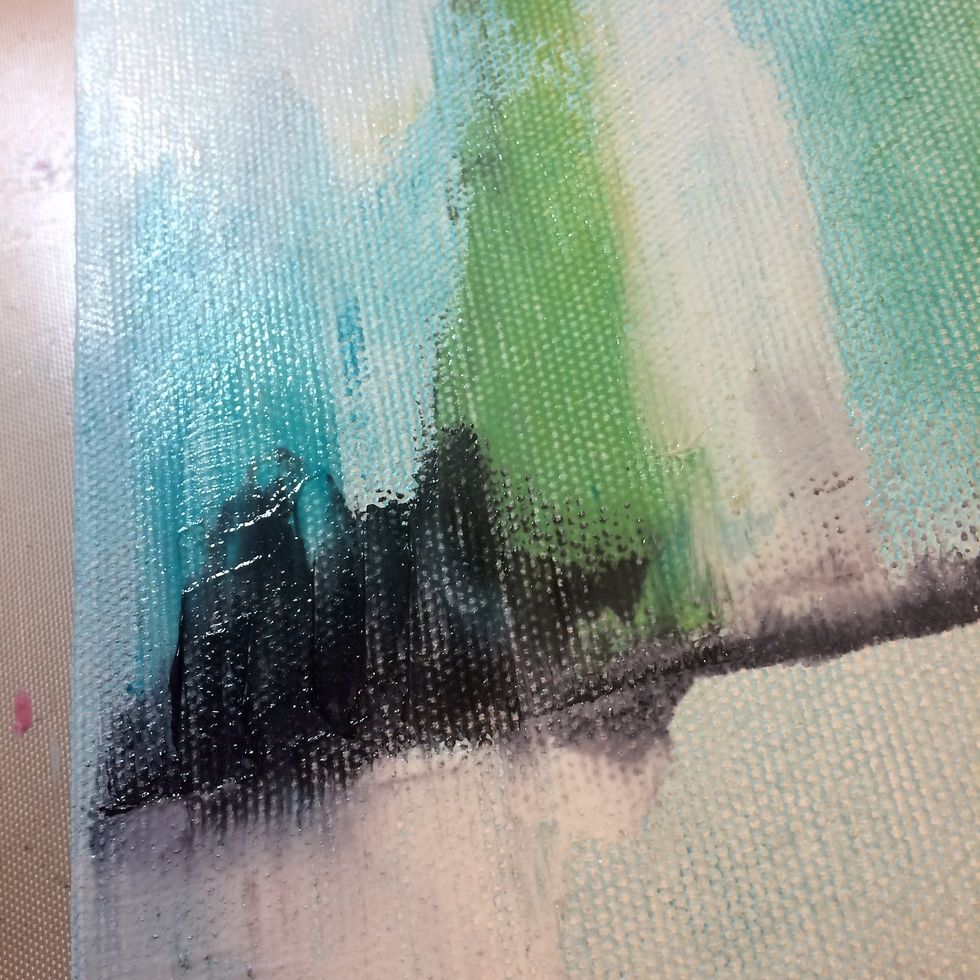 Tuxedo Velvet along with the Midnight Minx Shimmering Inks.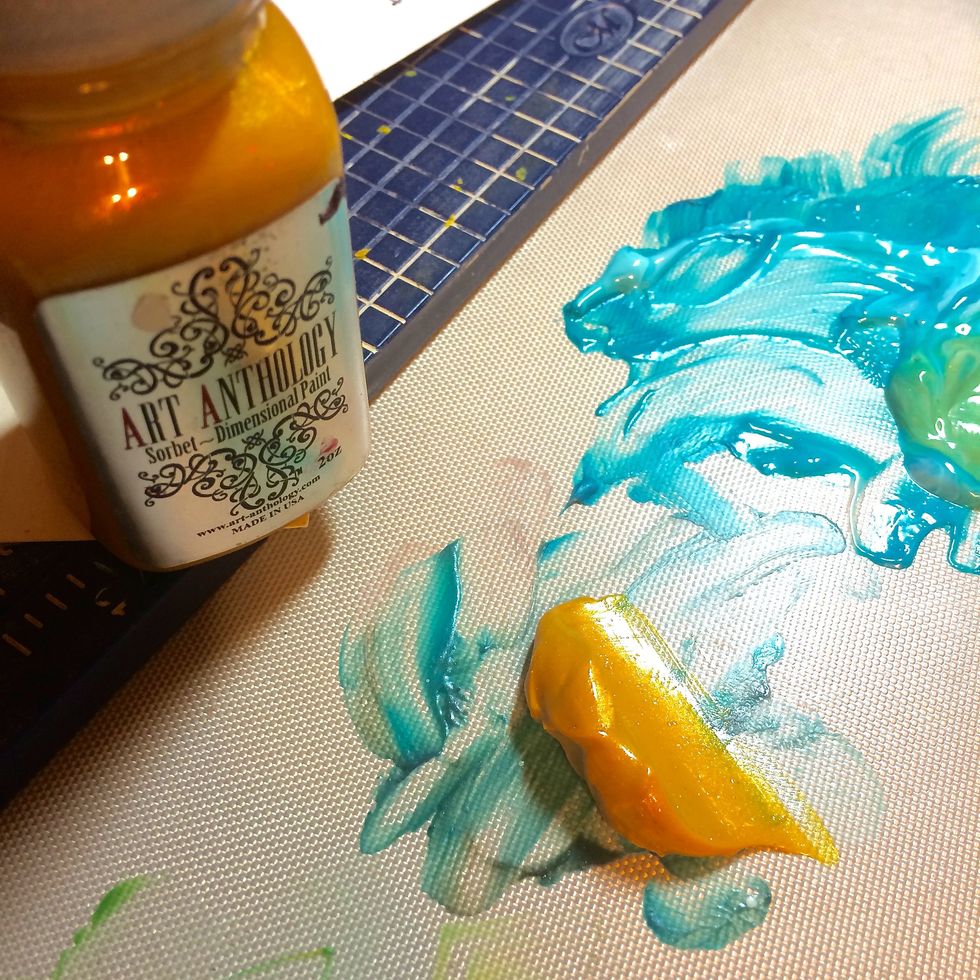 Adding some Mayan Gold Velvet to my canvas.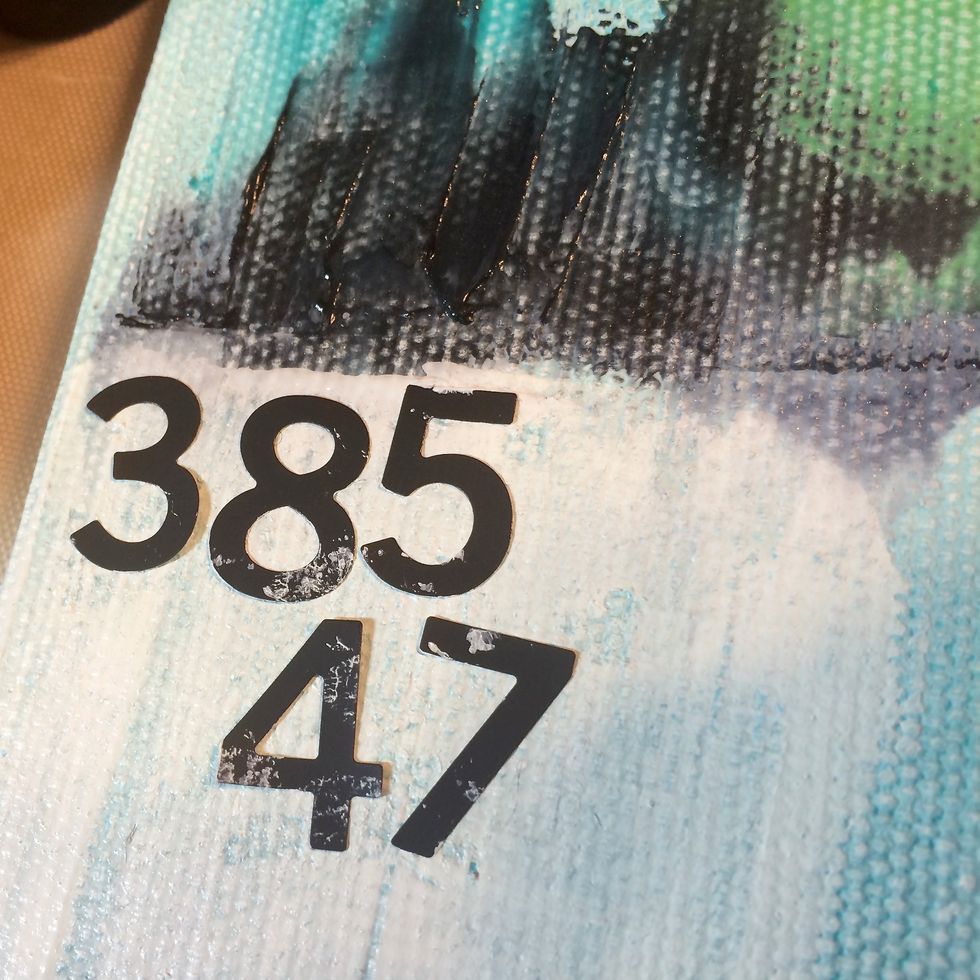 Apply some number stickers.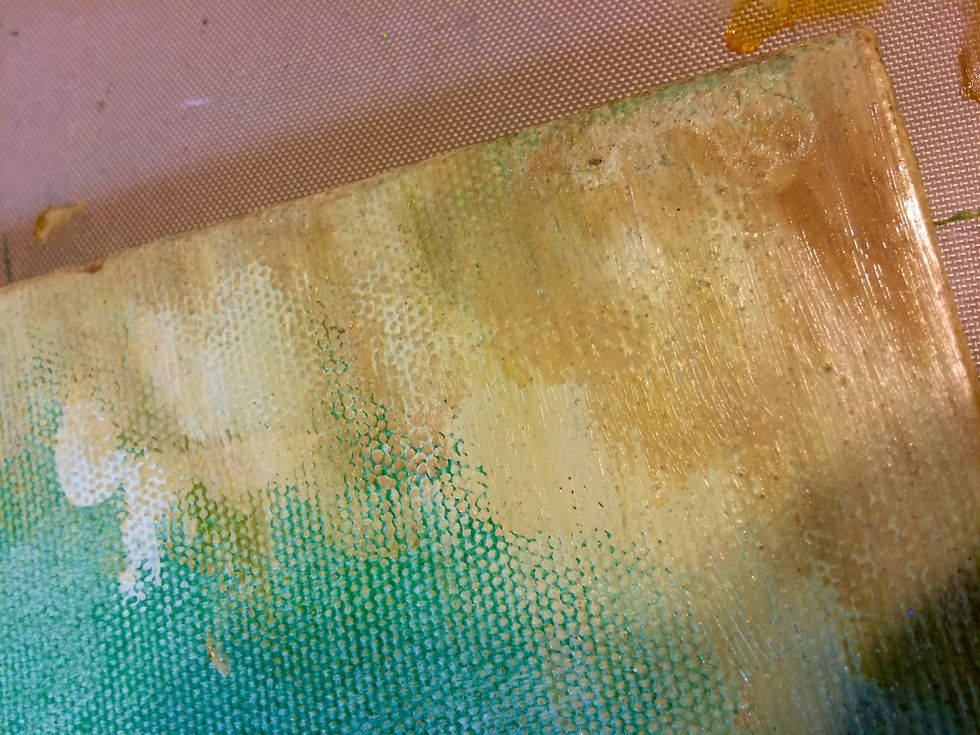 Mayan Gold Velvet, Immaculate Minx Shimmering Inks and Decadent Minx Shimmering Inks rubbed into the upper right corner of the canvas.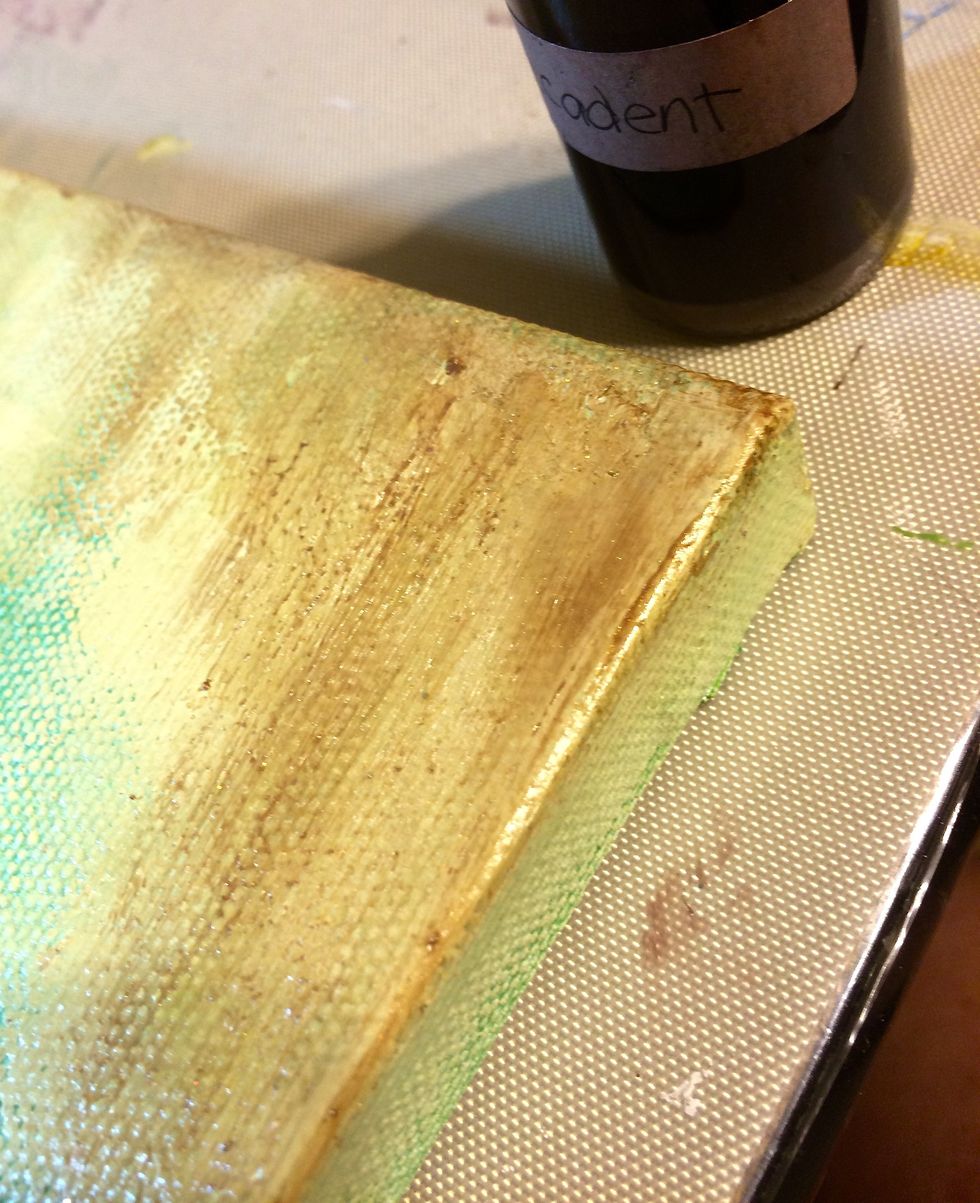 Layers...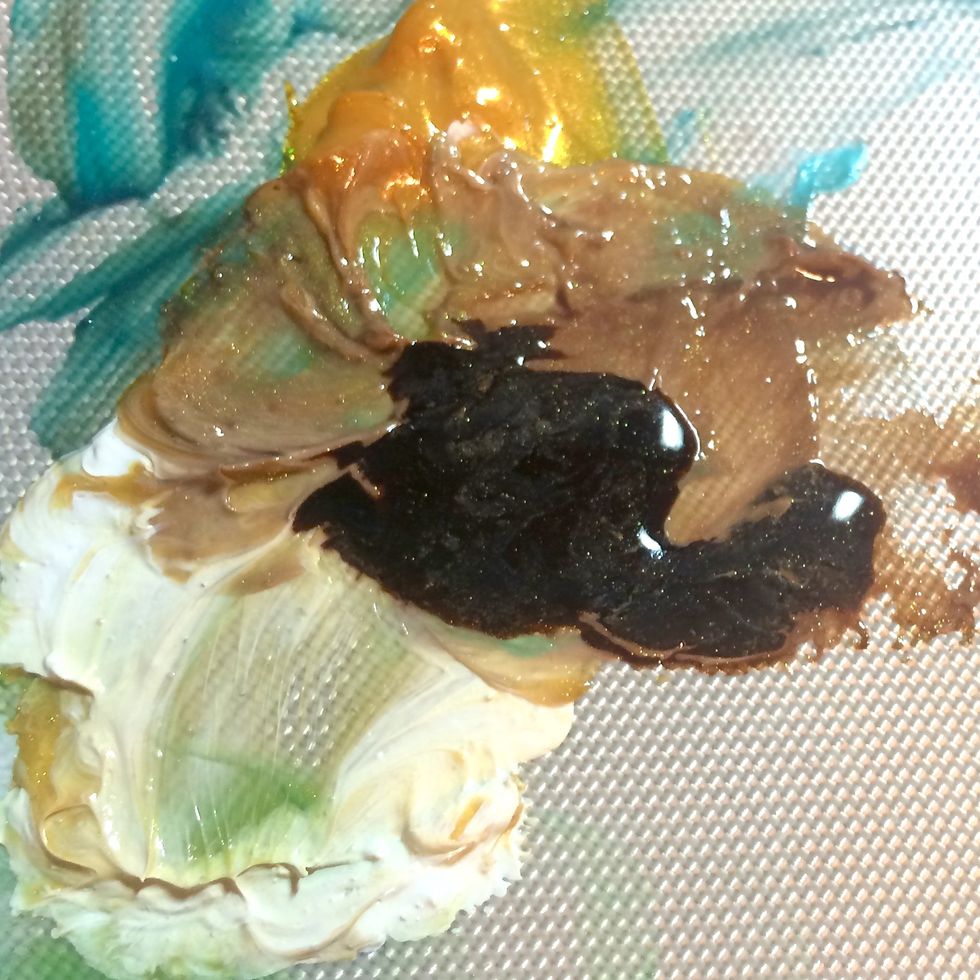 Mixing Decadent Minx Shimmering Inks to Truffle Velvet.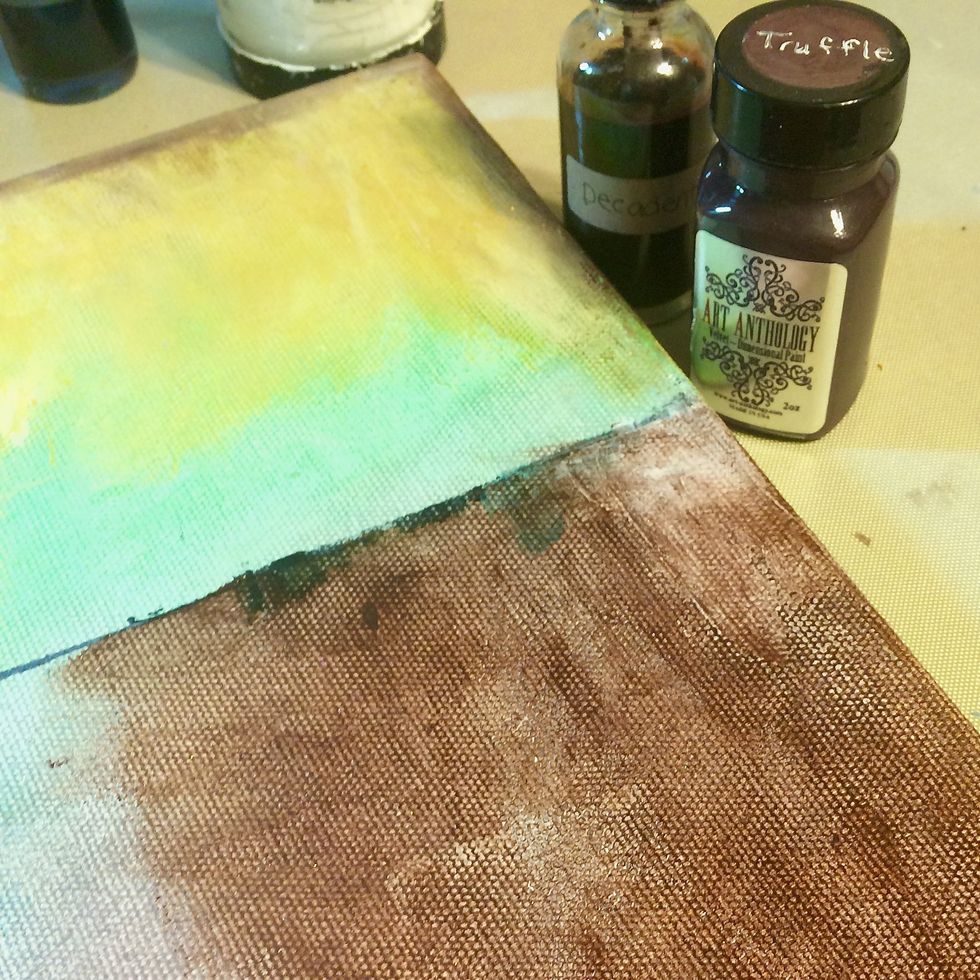 Rubbing that mixture onto the canvas. And when I say rubbing, I mean rubbing in with my fingers.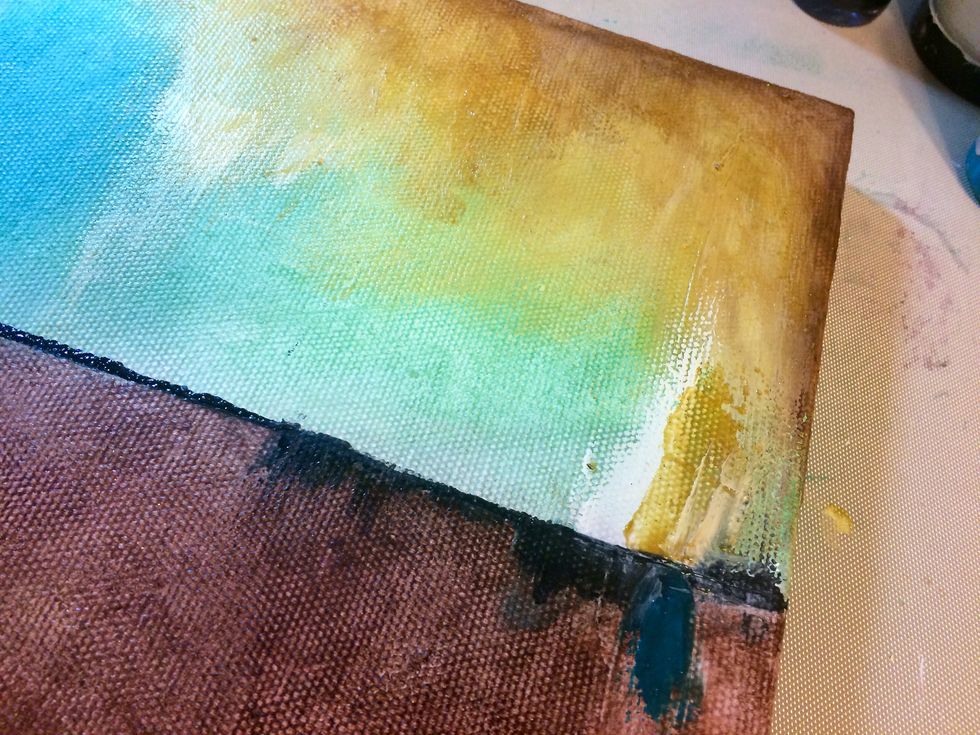 Loving the layers.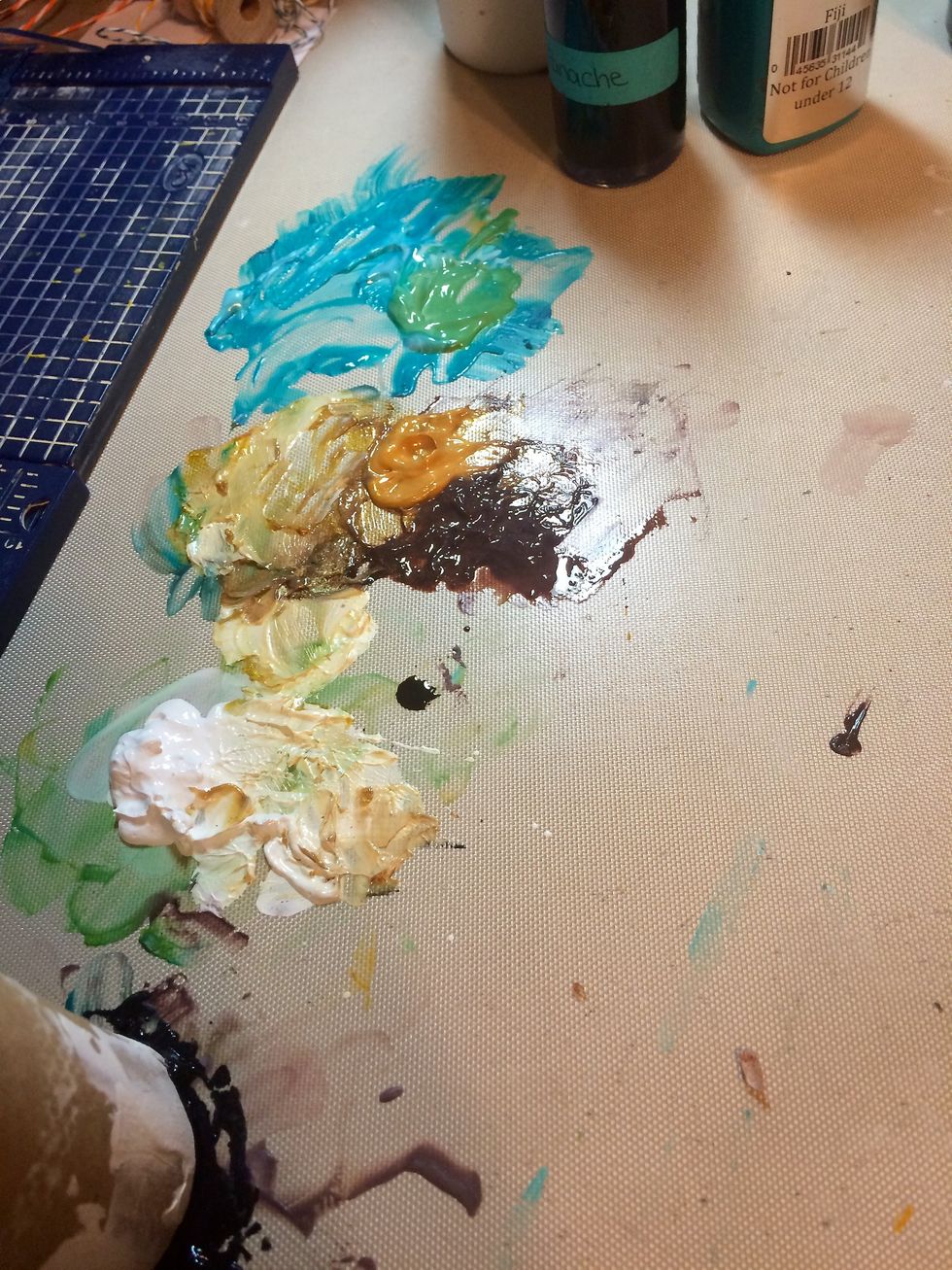 My mixing palette directly on my Art Anthology mat. Believe it or not, this will clean up spic-n-span!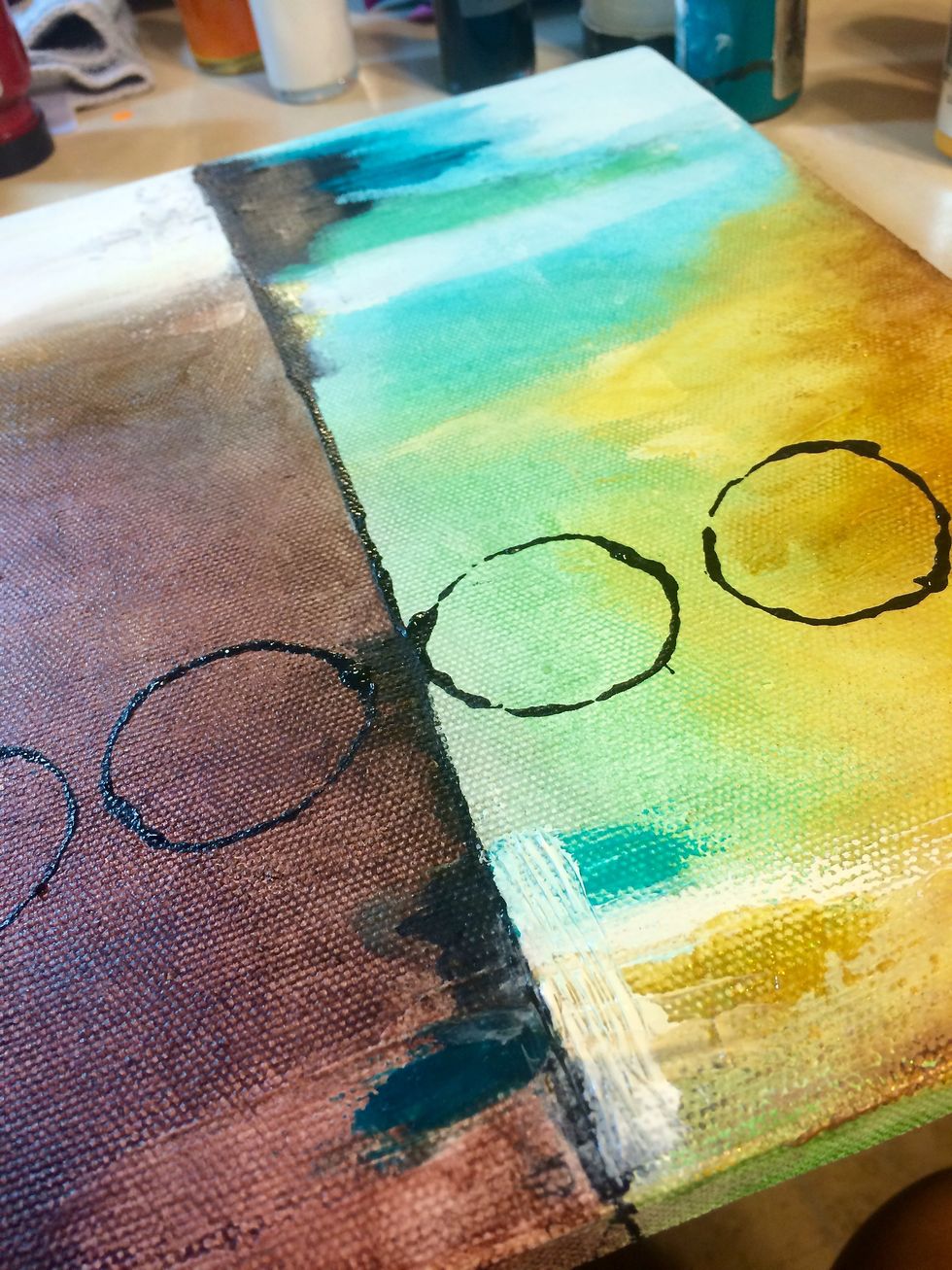 I added circles to the canvas by dipping the end of an empty paper towel roll into Tuxedo Velvet. It adds dimension along with circles that I love so much.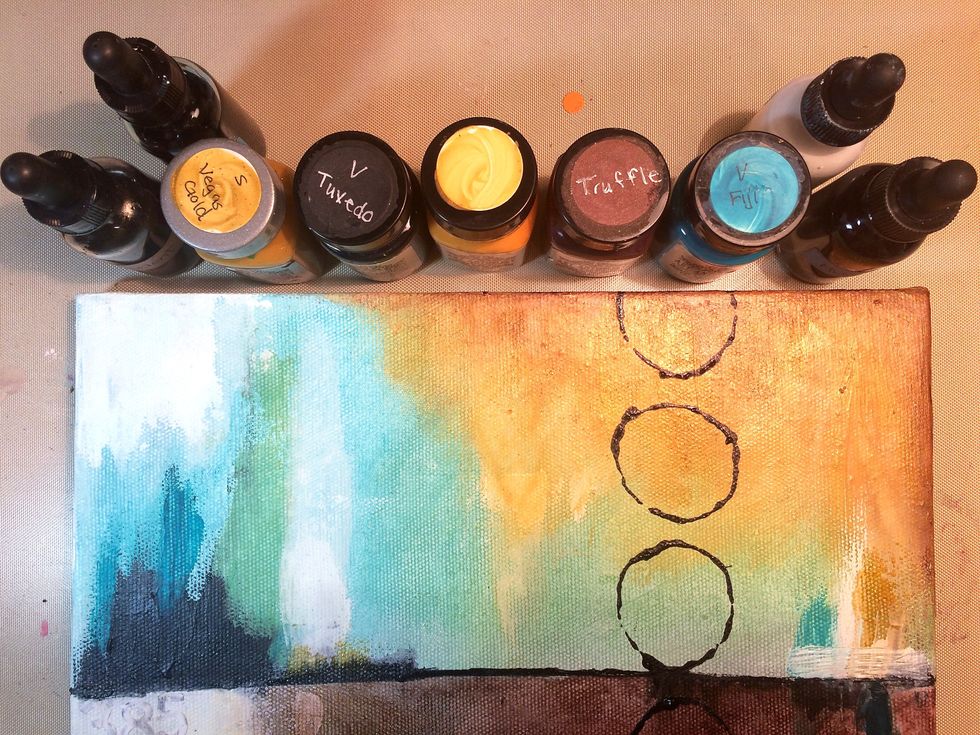 Meet the colors!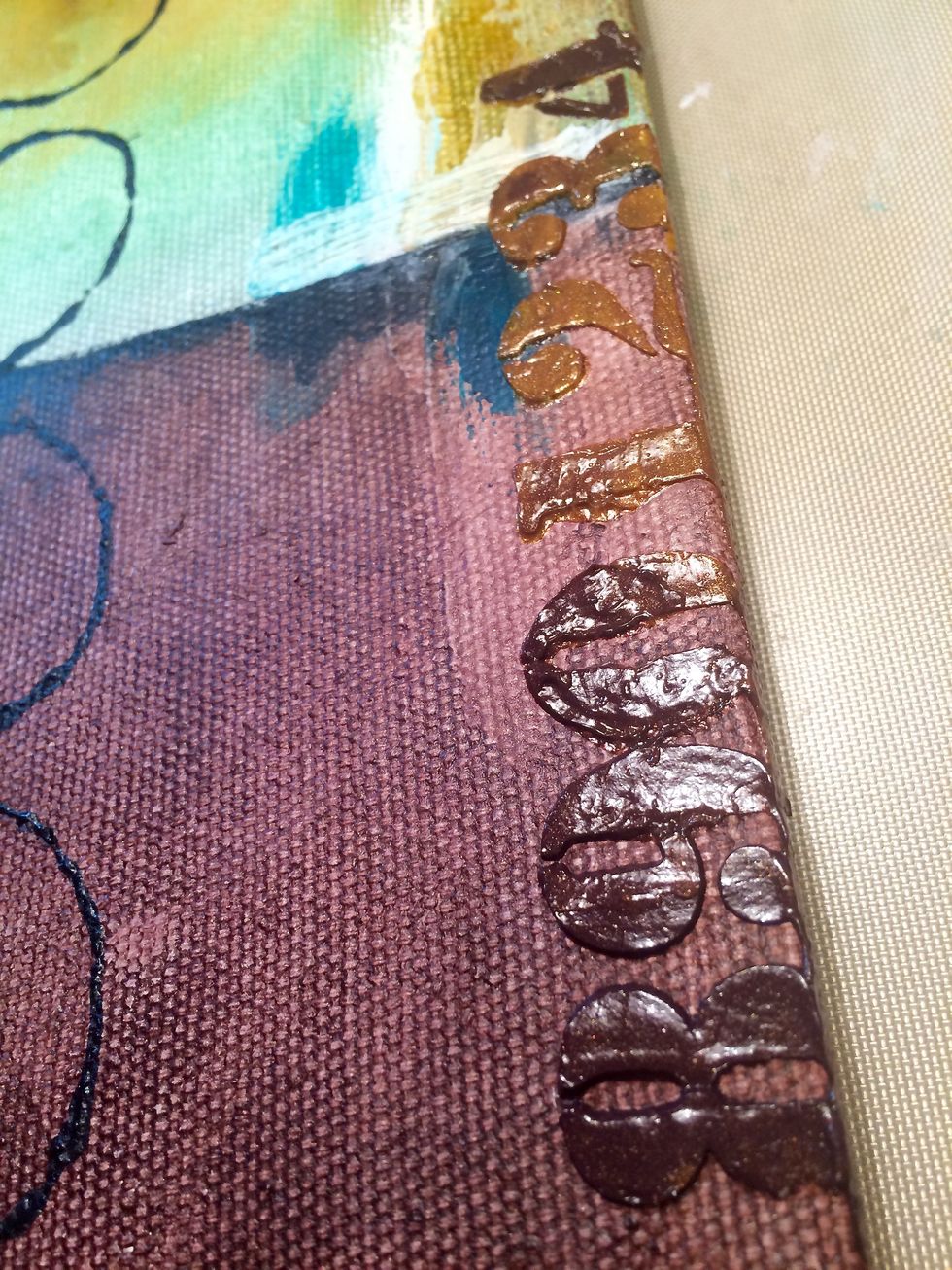 Last minute decision. I used the Got Your Number stencil with the left over colors on my palette.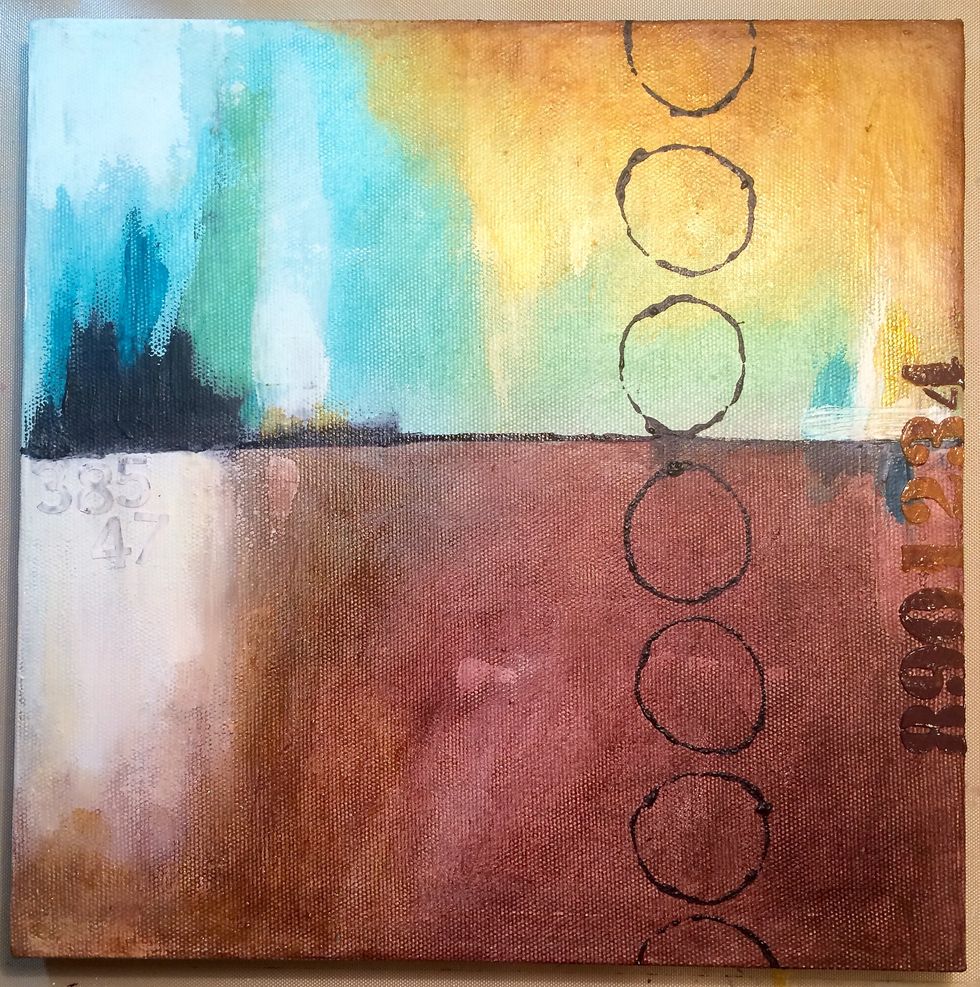 My finished canvas!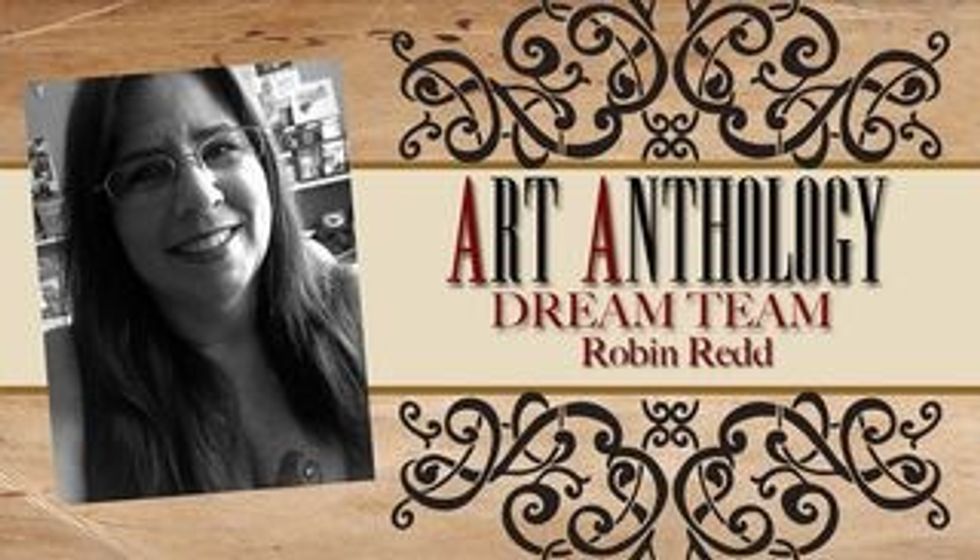 Until next time...
Decadent Minx Shimming Inks
Midnight Minx Shimming Inks
Immaculate Minx Shimming Inks
Vegas Gold Sorbet
Fiji Velvet
Mayan Gold Velvet
Tuxedo Velvet
Truffle Velvet
Got Your Number Stencil
Art Anthology
Art Anthology is a manufacturer of dimensional mediums.\n\nCome chat with us in our Facebook Group: Art Anthology Adventures in Art