Paint your nails with a light purple. With a darker purple create cross crosses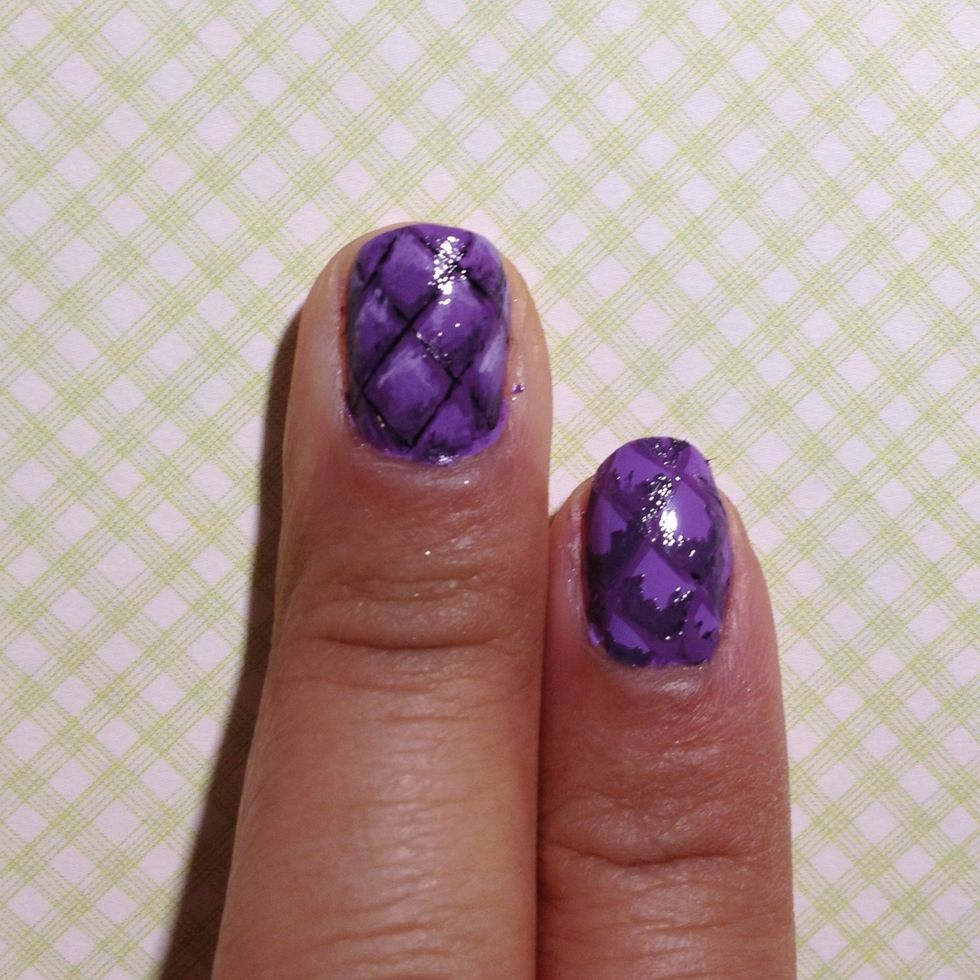 With a darker purple or mixing your purple with some black polish. Paint in the lower "V" of the square.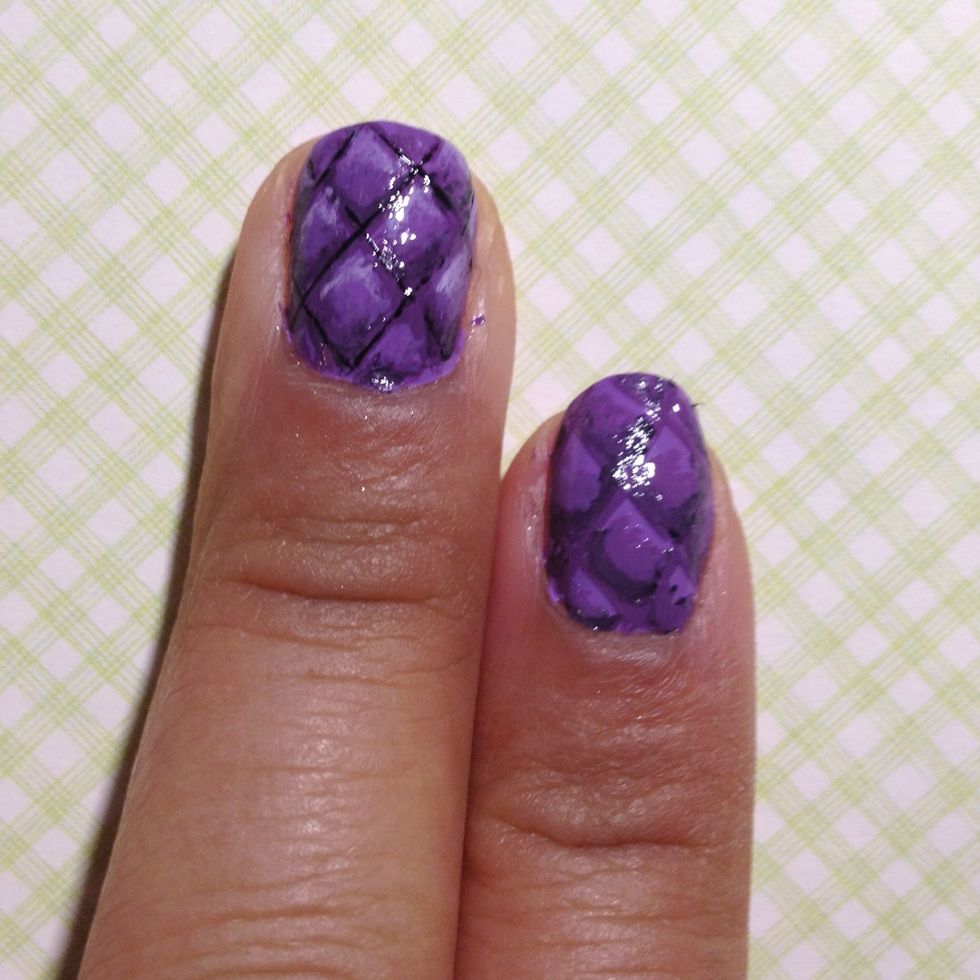 Using a slightly darker shade than the purple base fill in the diamond, but not all the way.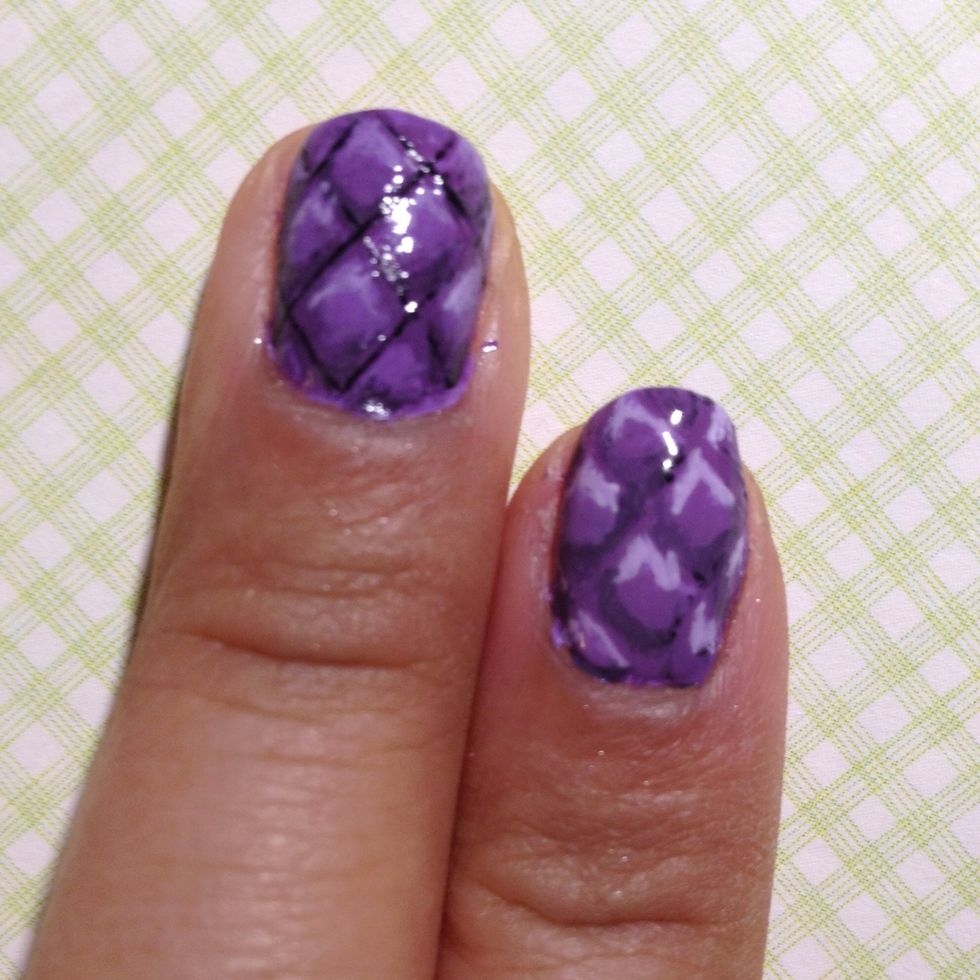 Mix your purple with white polish and fill in the top "v" to create the highlight.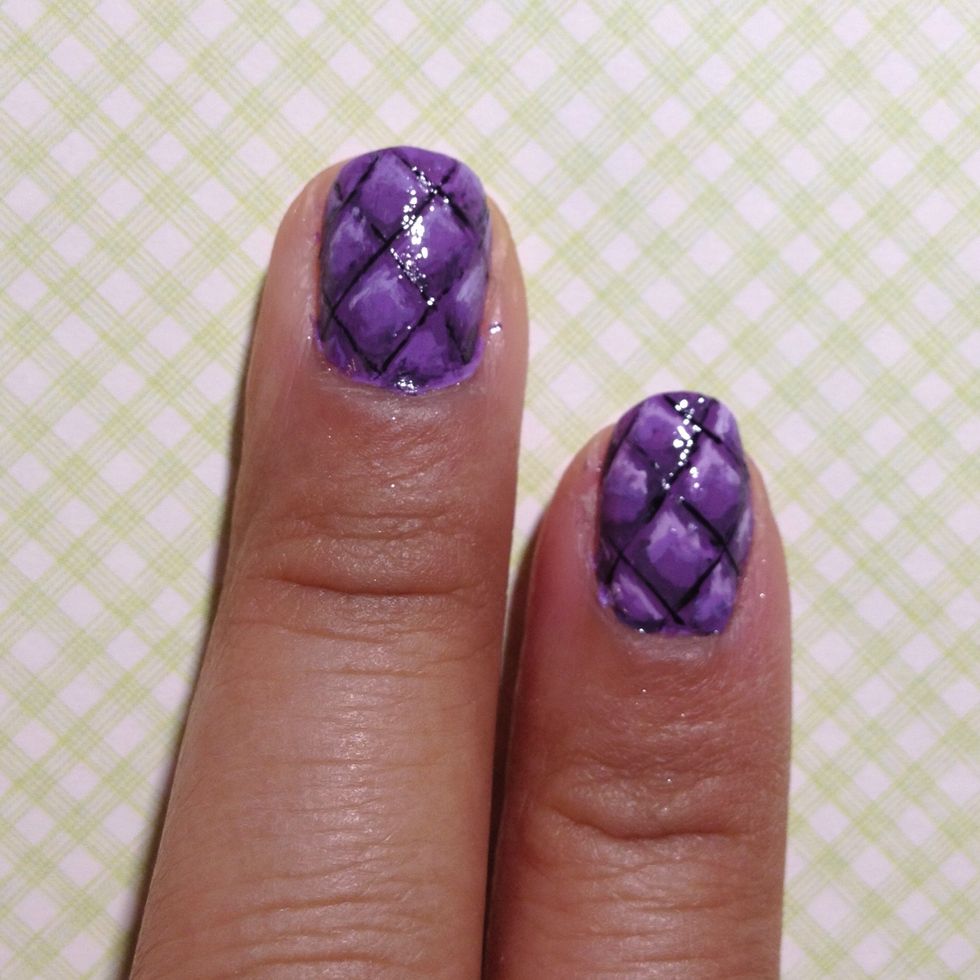 Using a nail art brush create fine black cross crosses.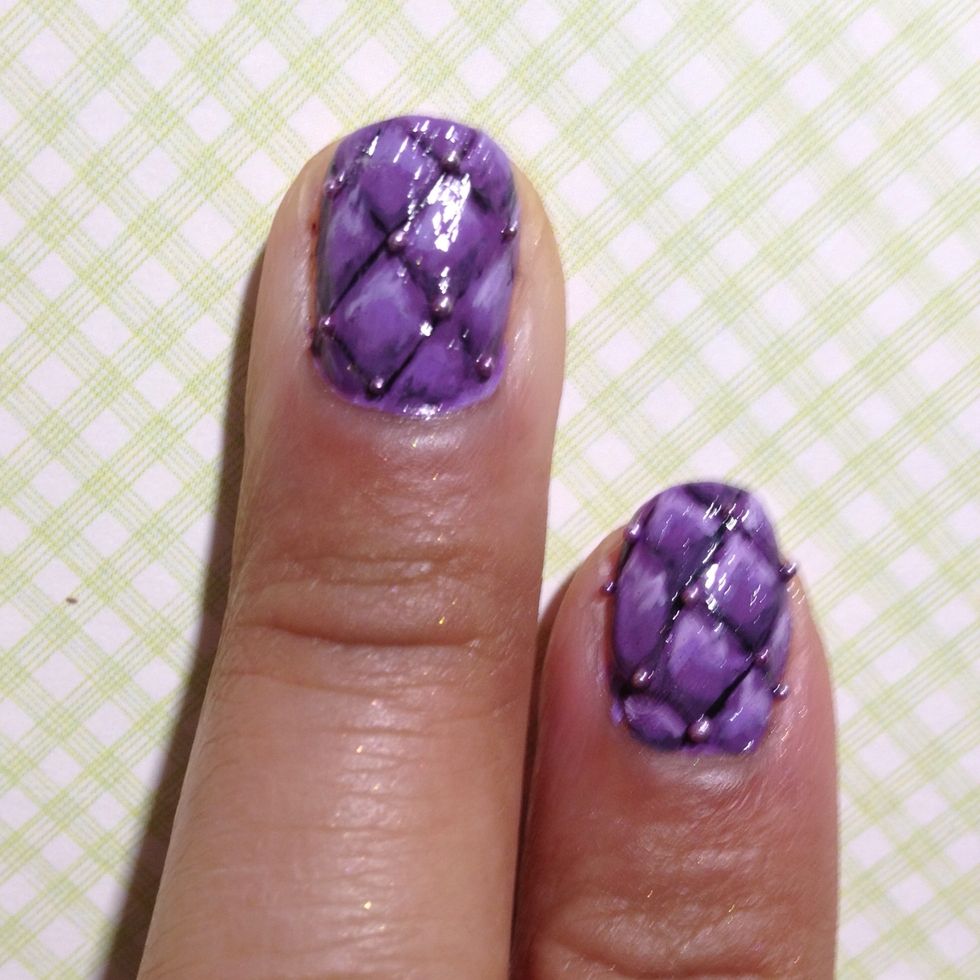 Apply at least 2 layer of top coat to allow the colors to blend together. Optional apply microbead in the line intersection. Apply additional topcoat to glue the bead on.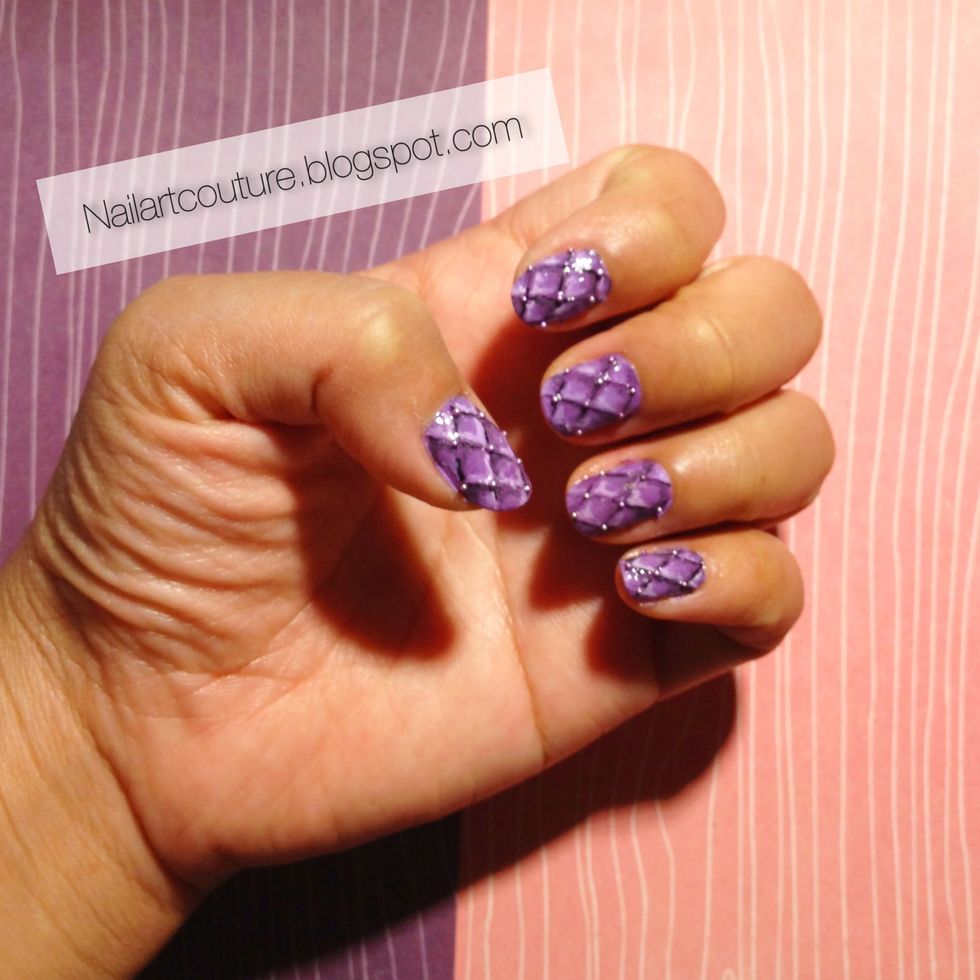 Looks better from far away. Visit my blog: nailartcouture.blogspot.com for more nail art and tutorials!!
1.0 Nail art brush or striper
1.0 Dark purple polish
1.0 Light purple polish
1.0 Black polish
1.0 White polish
1.0 Top coat
1.0 Microbeads
Nailartcouture .Com
I am a nail art addict and recently I decided to share my nail art with the world through my blog: nailartcouture.blogspot.com \nFacebook.com/NailArtCouture