How to paint 3d chipboard christmas card by marta de
Paint 3D Chipboard Christmas Card by Marta De
11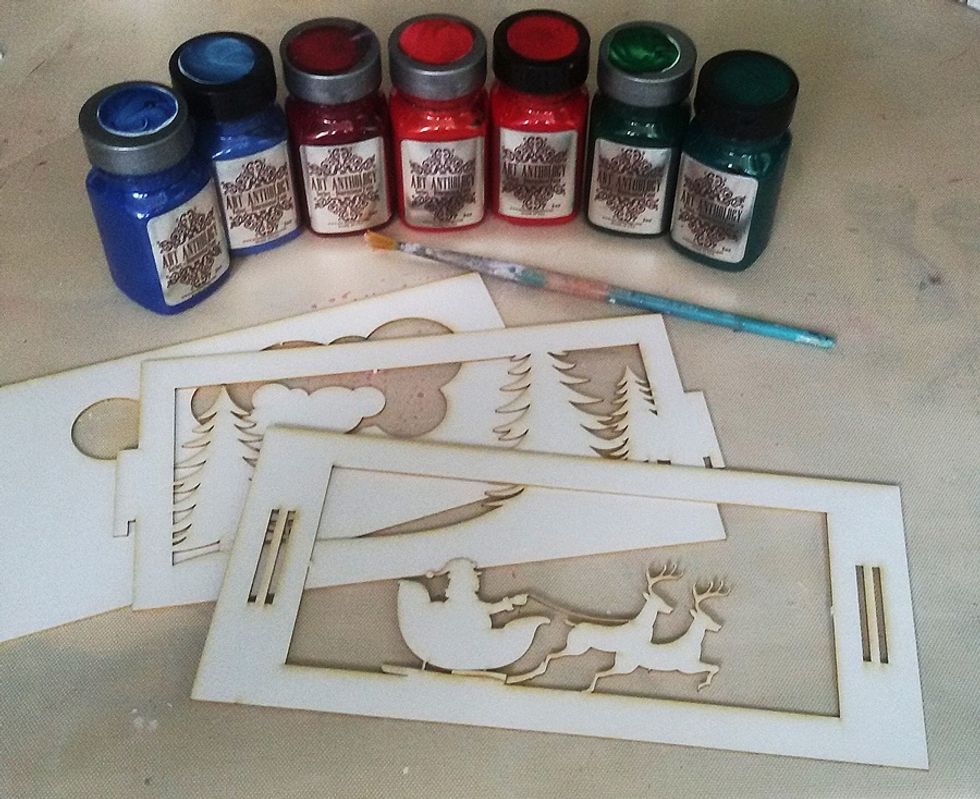 Prepair chipboard elements and paints.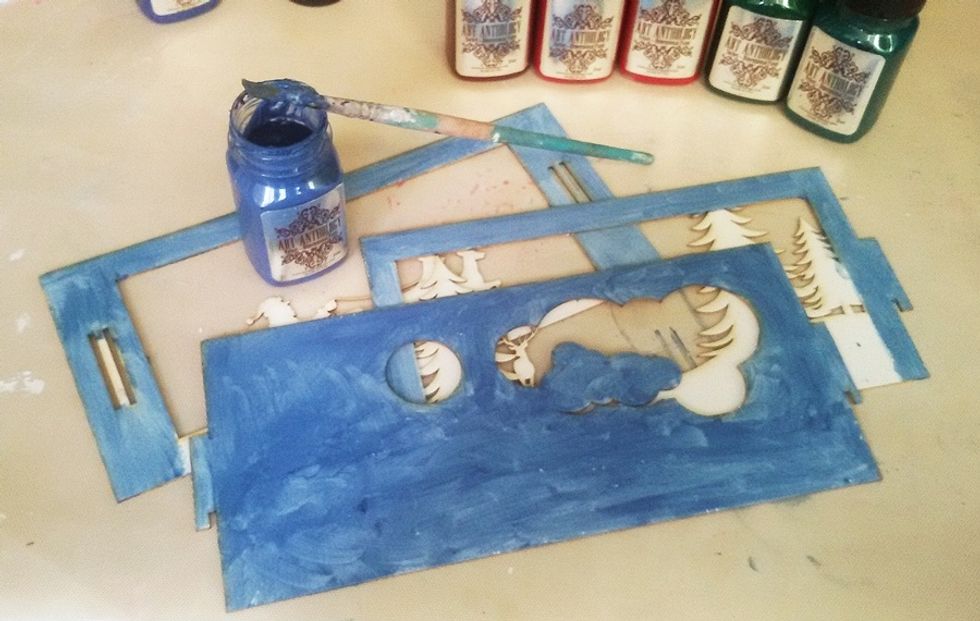 Start painting background. Use Reef for sky and paint just without thinking. It's only first layer.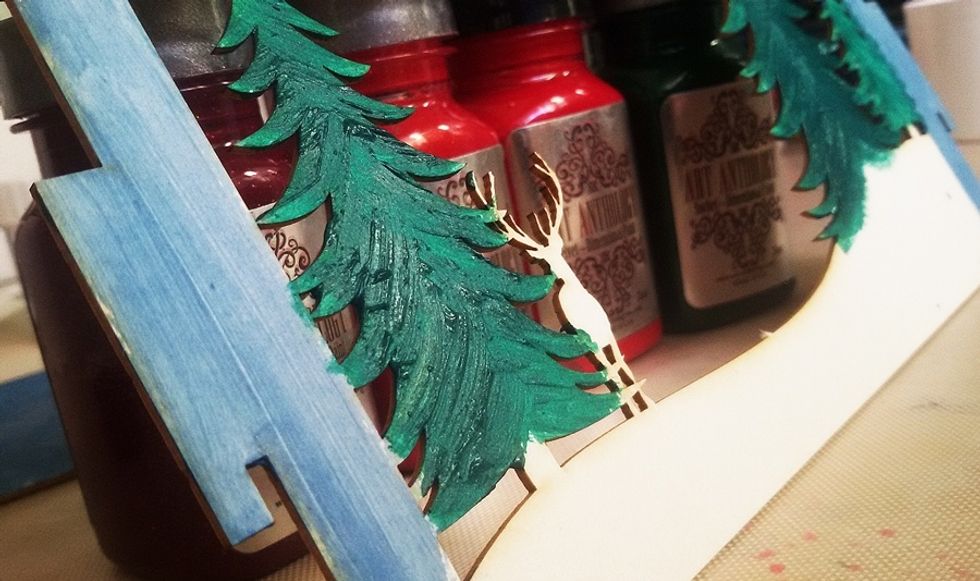 Paint the trees with Lagoon. I think this color and Velvet effect is just perfect for creating x-mass trees.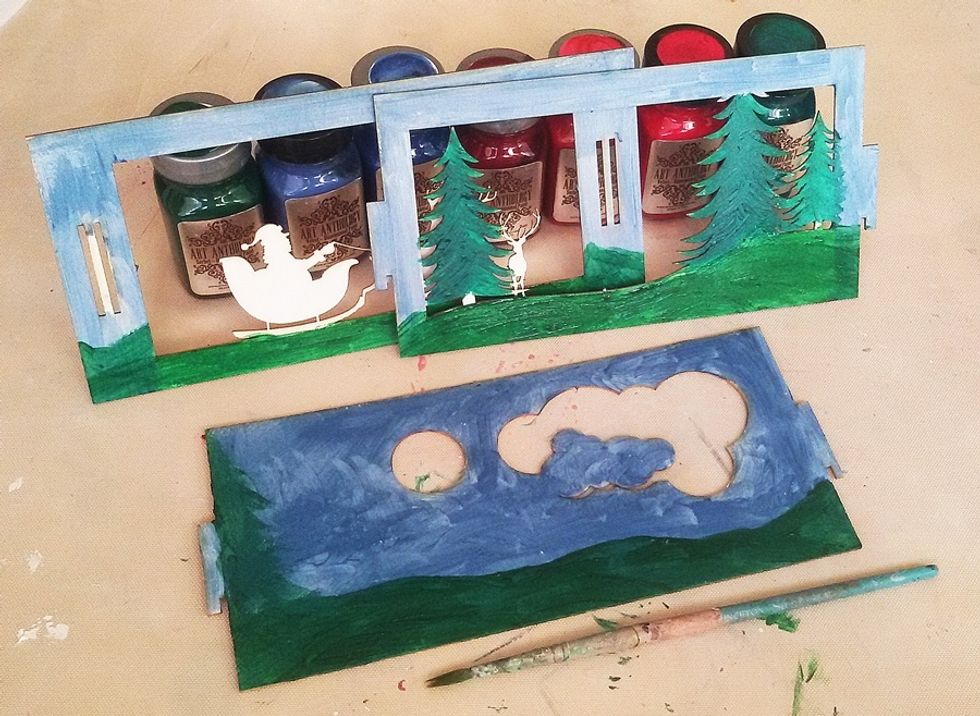 Create the landscape. Paint grass with Evergreen.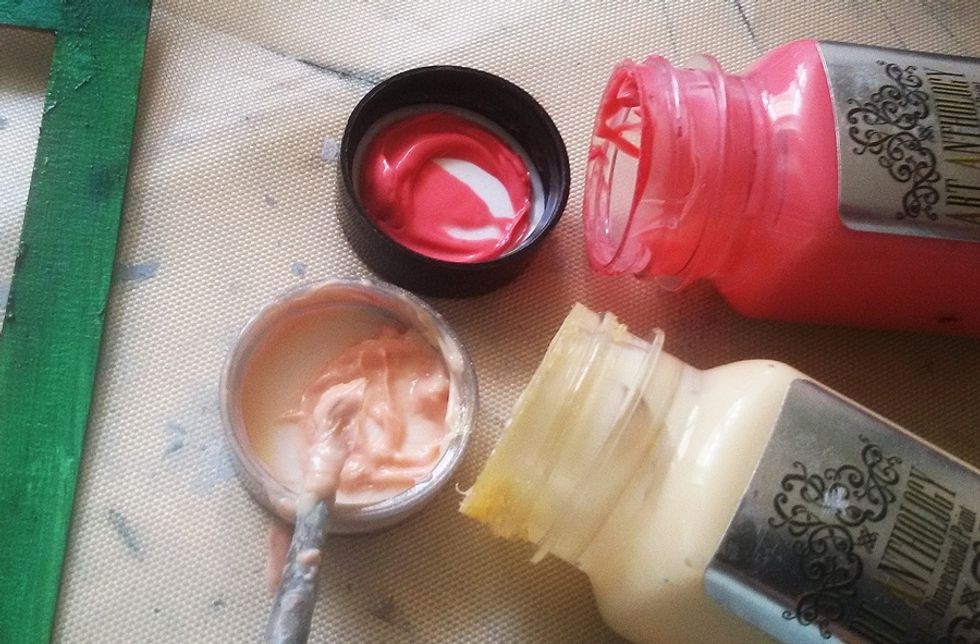 Mix a little bit of Buttercream Sorbet and Persimmone Velvet.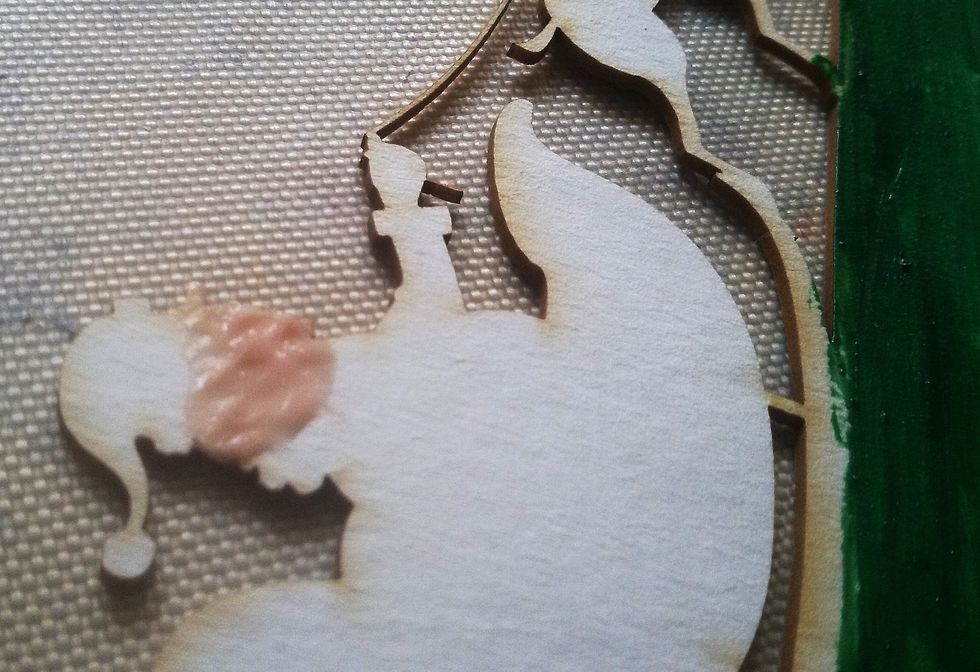 And create a face. Ok, I know that looks not like a face, but I don't mind ;)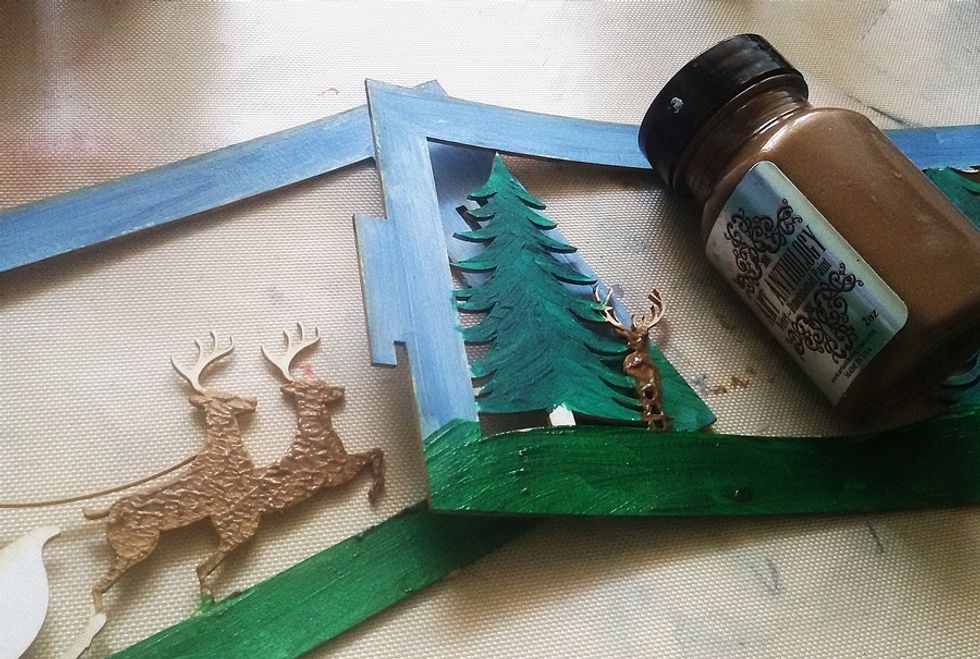 Add some fur to our reindeers with AA Velvet - Kona.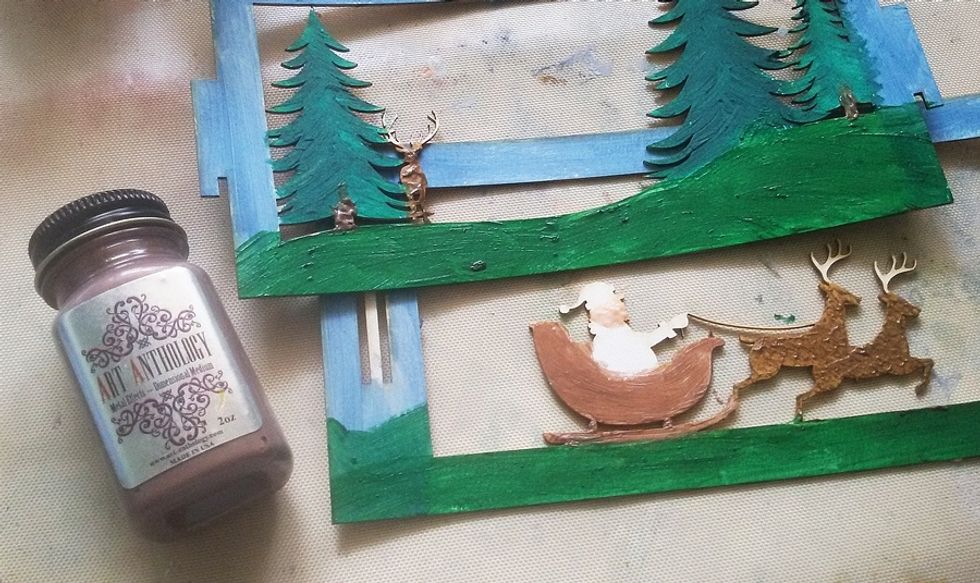 Paint Santa's sleigh and stem with AA Metal Effects - Bronze.
Give Santa Clause outfit with AA Velvet-Desire...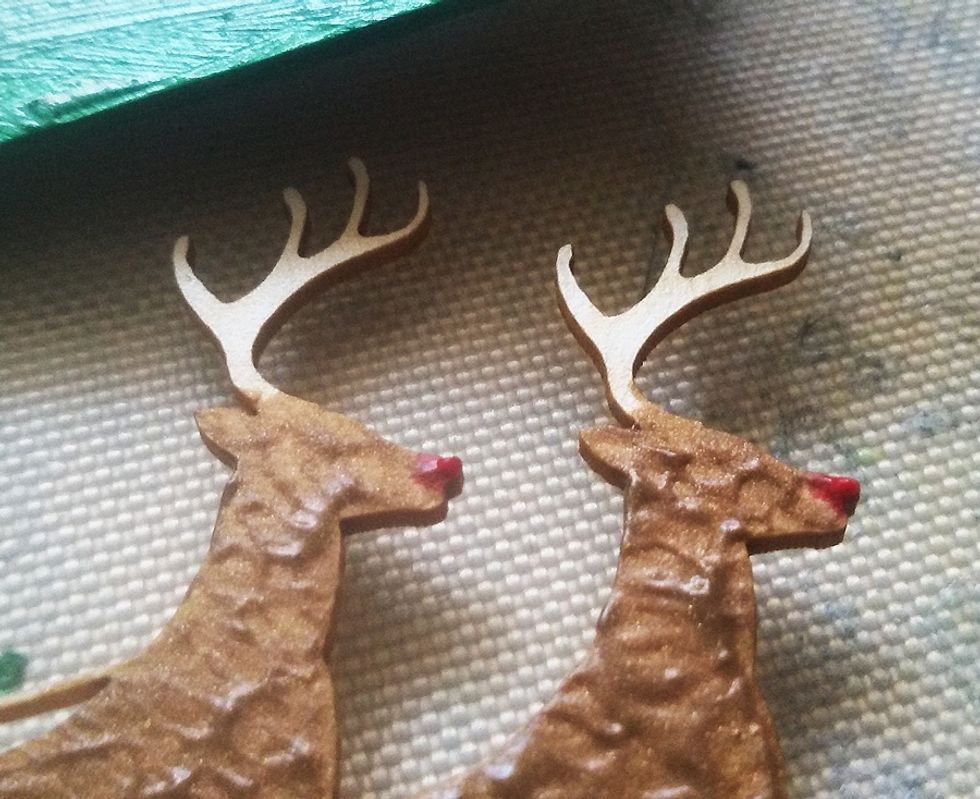 And some details for reindeers ;)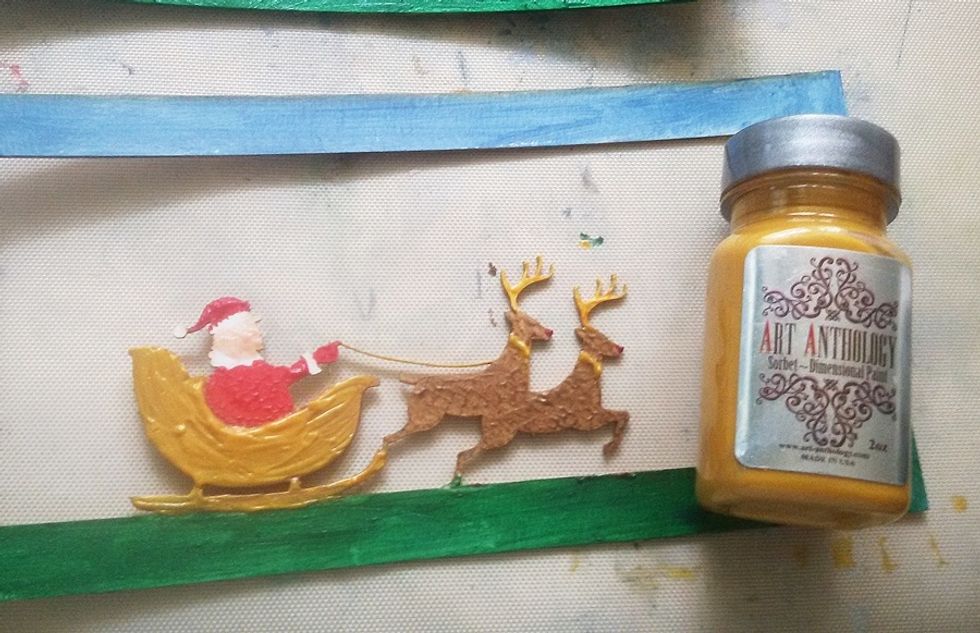 Add some Vegas Gold.
Create some white fluffy details with AA Stone Effects - Bone.
Sprinkle trees with snow :)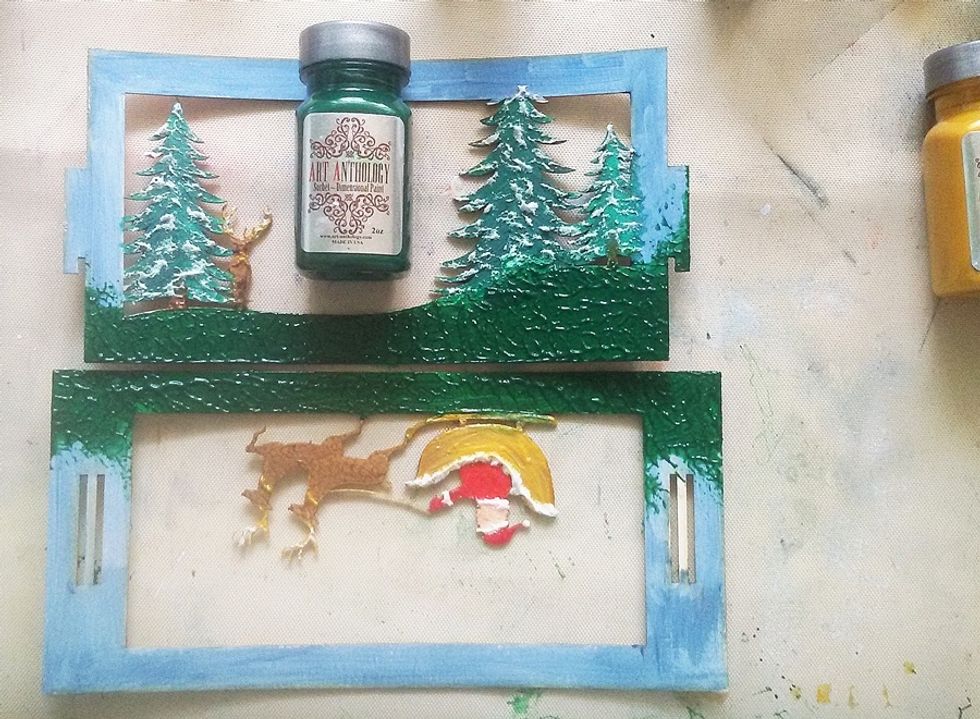 Create more texture on grass with Evergreen and palette knife.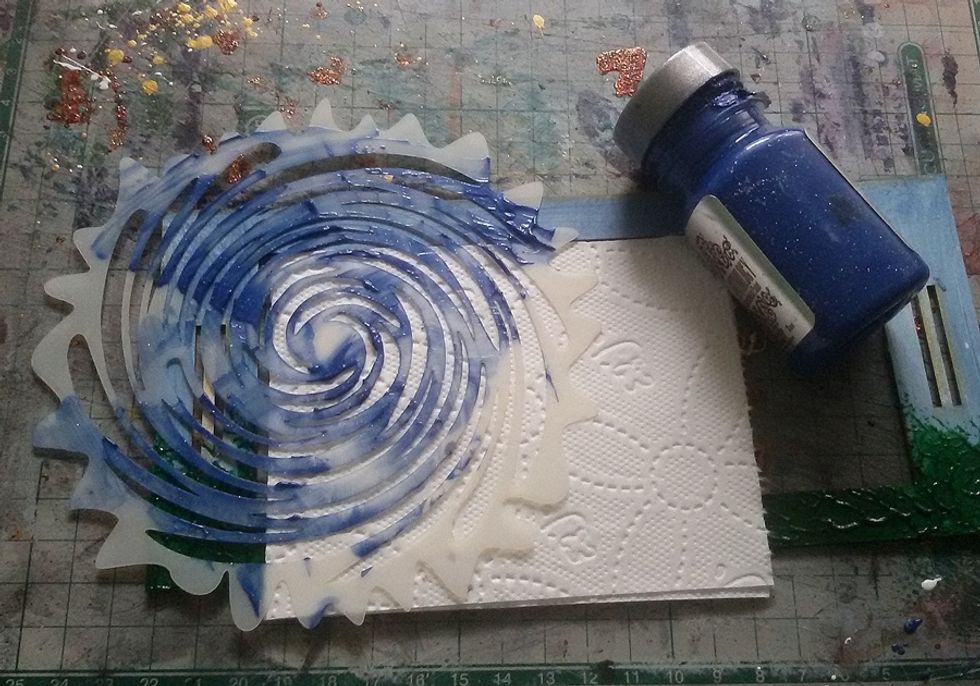 Add more texture on the sky. Using AA Honolulu blue and Hurricane AA Stencil.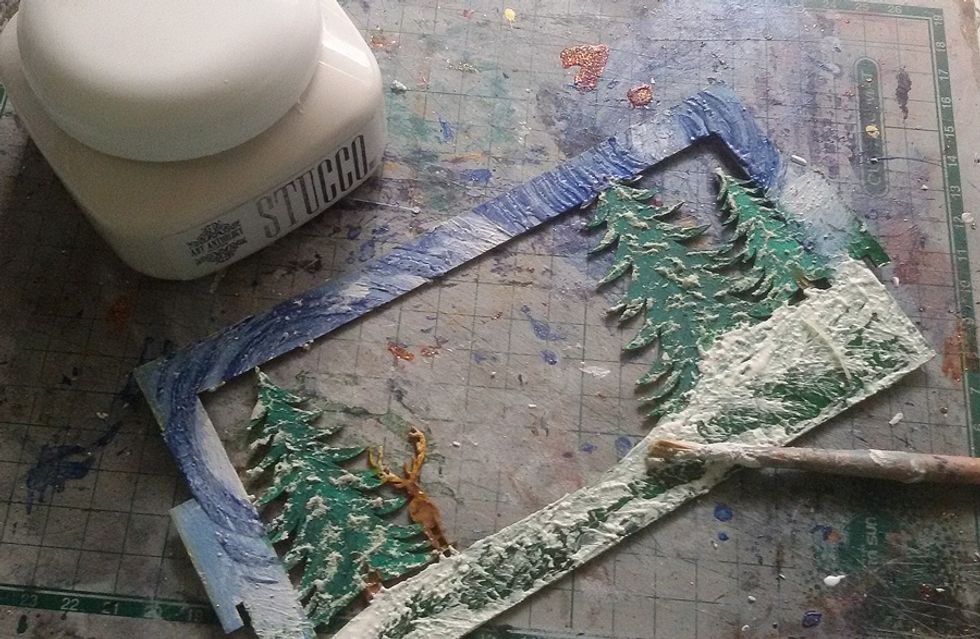 Create a lot of snow with Stucco.
Put all pieces together.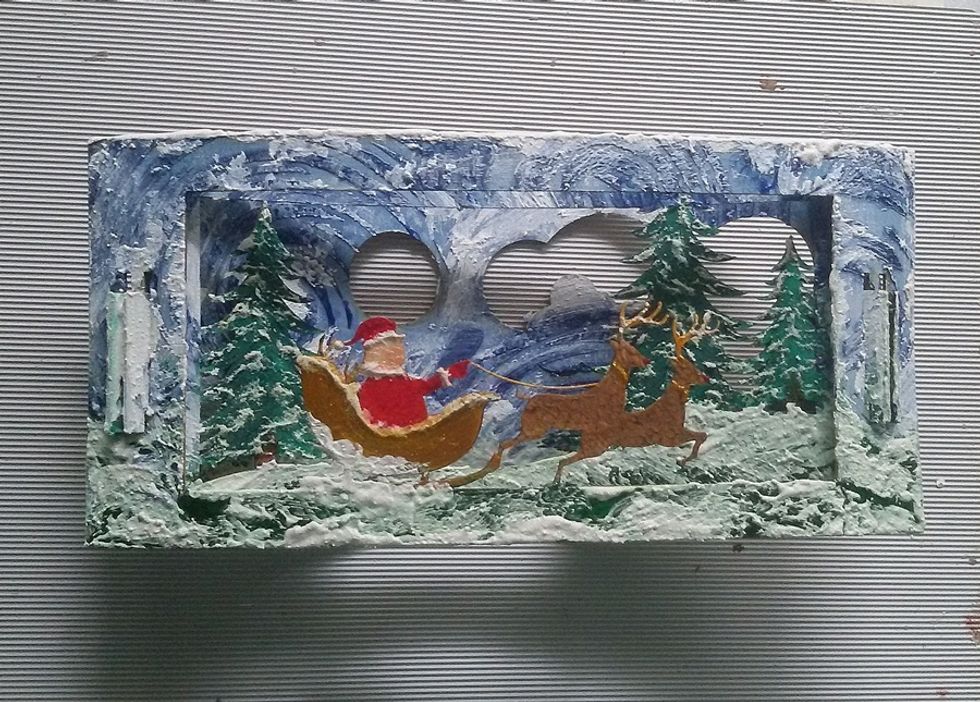 And it's done. :)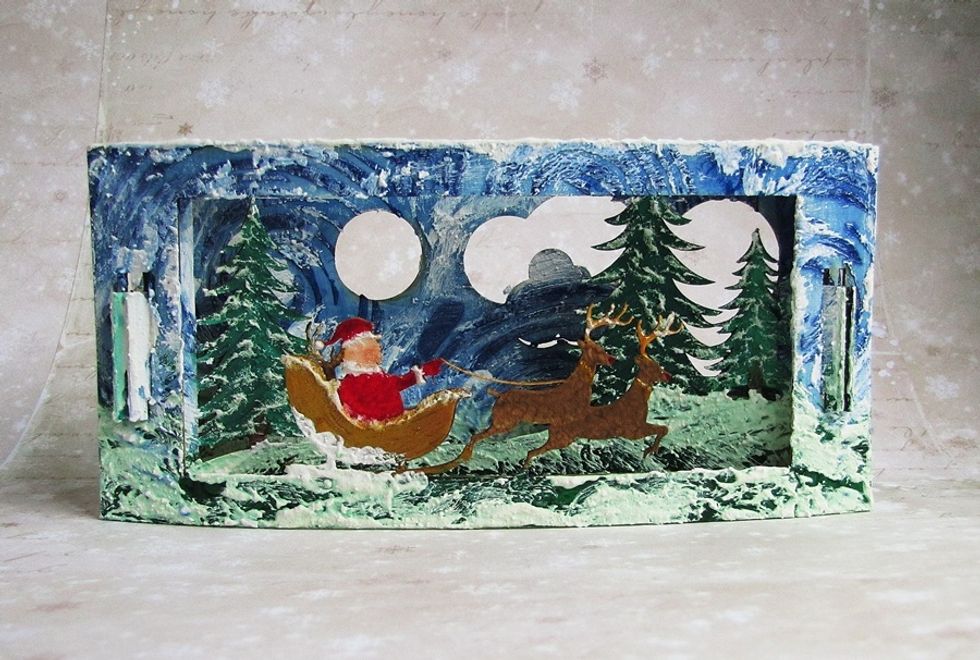 Thank you for your attention. More details you can see on Art Anthology blog, Marta De.
3D Chipboard Card from Papelia
Crafting Mat
Little soft brush
palette knife
AA Velvets: Kona, Reef, Desire,Lagoon
AA Sorbets: Evergreen, Big Dip O'Ruby, Buttercream
Honolulu Blue,Vegas Gold,
AA Stone Effects - Bone
AA Metal Effects - Bronze
Art Anthology
Art Anthology is a manufacturer of dimensional mediums.\n\nCome chat with us in our Facebook Group: Art Anthology Adventures in Art