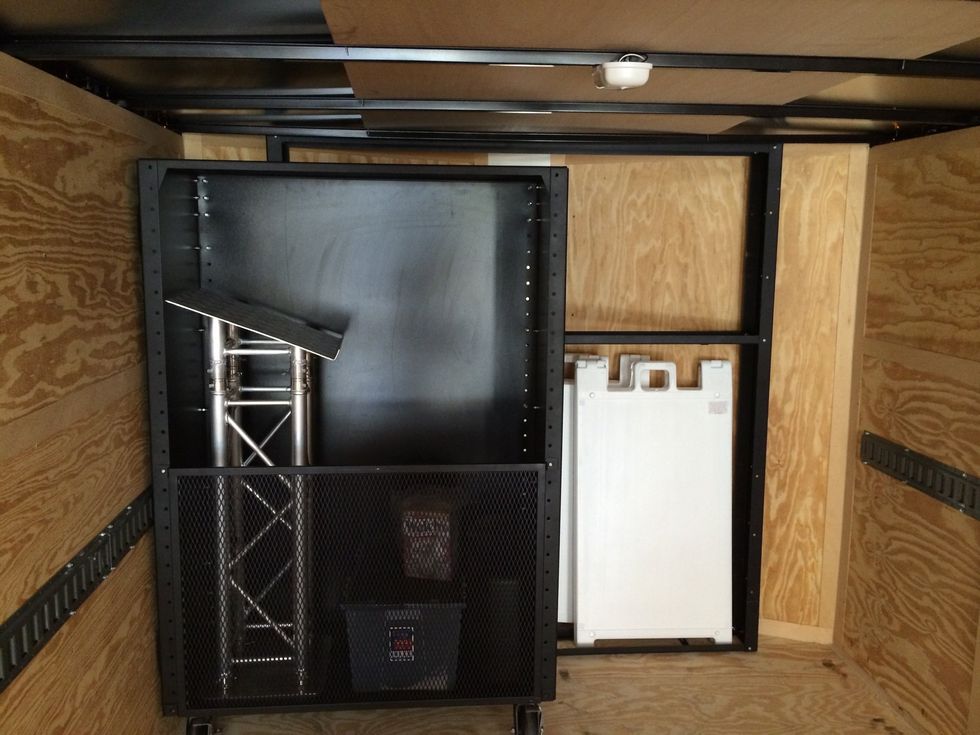 In general, the lightest carts will go in the back. Always face the carts out, mostly so we can see the contents of the carts. In this case, we started with the "hardly anything cart".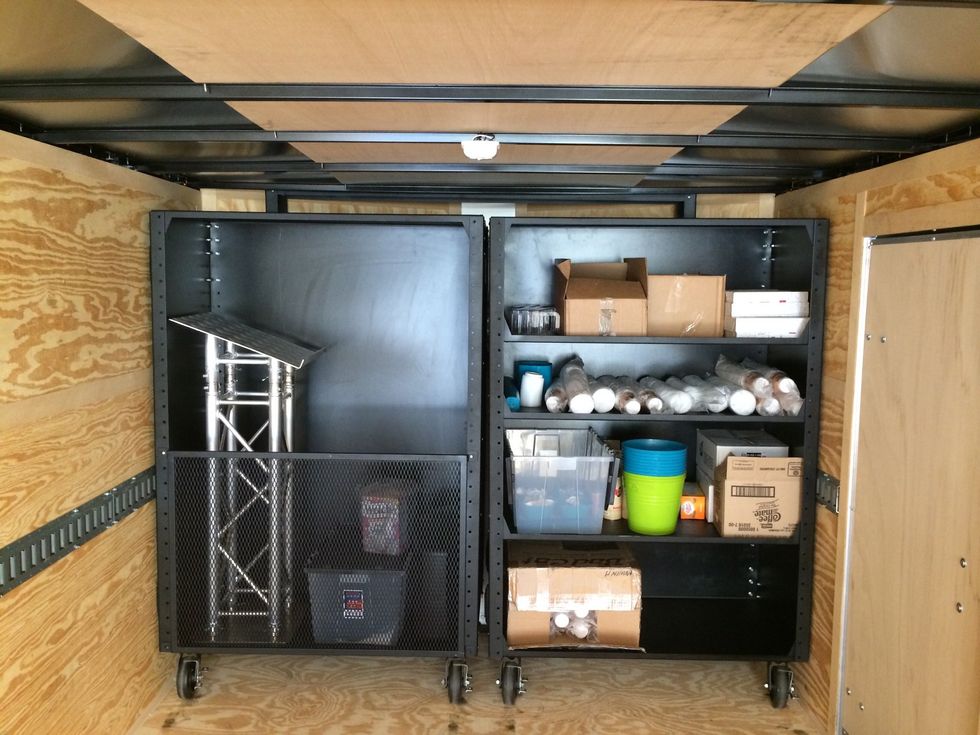 Followed by miscellaneous coffee stuff cart.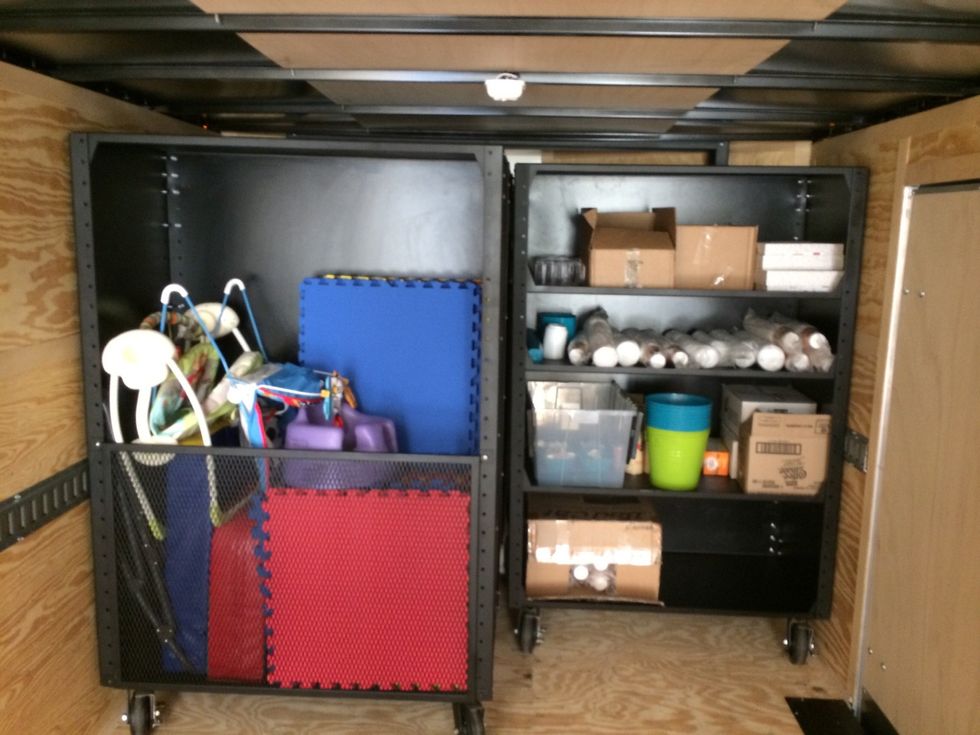 Kids 1
Kids 2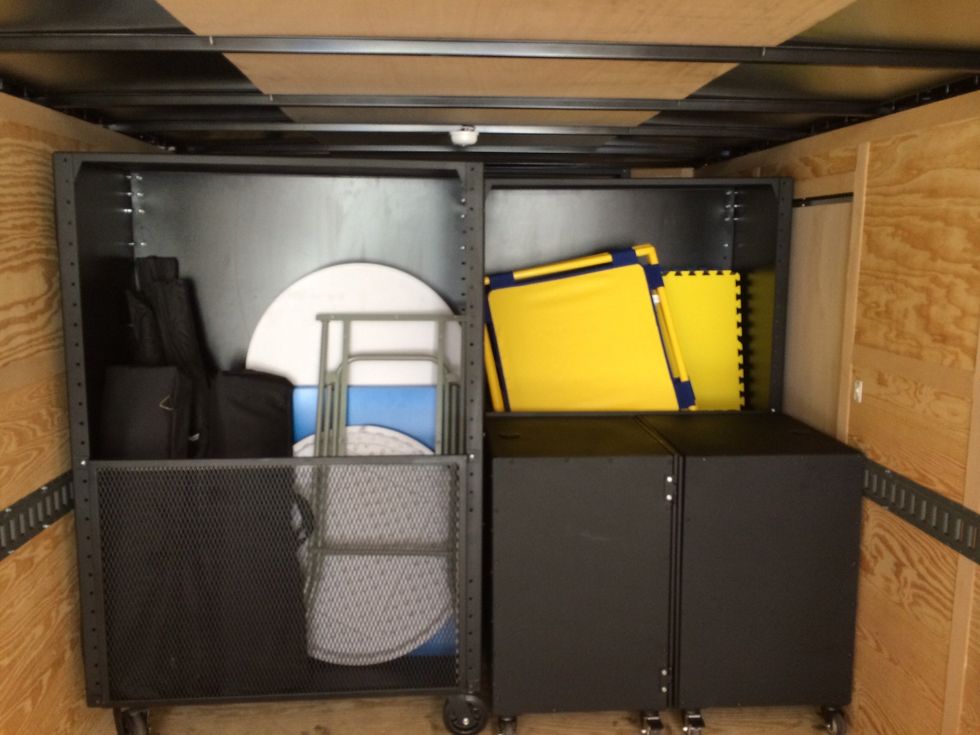 Here we change it up a bit. 1 cart, 2 mini carts in the 3rd row.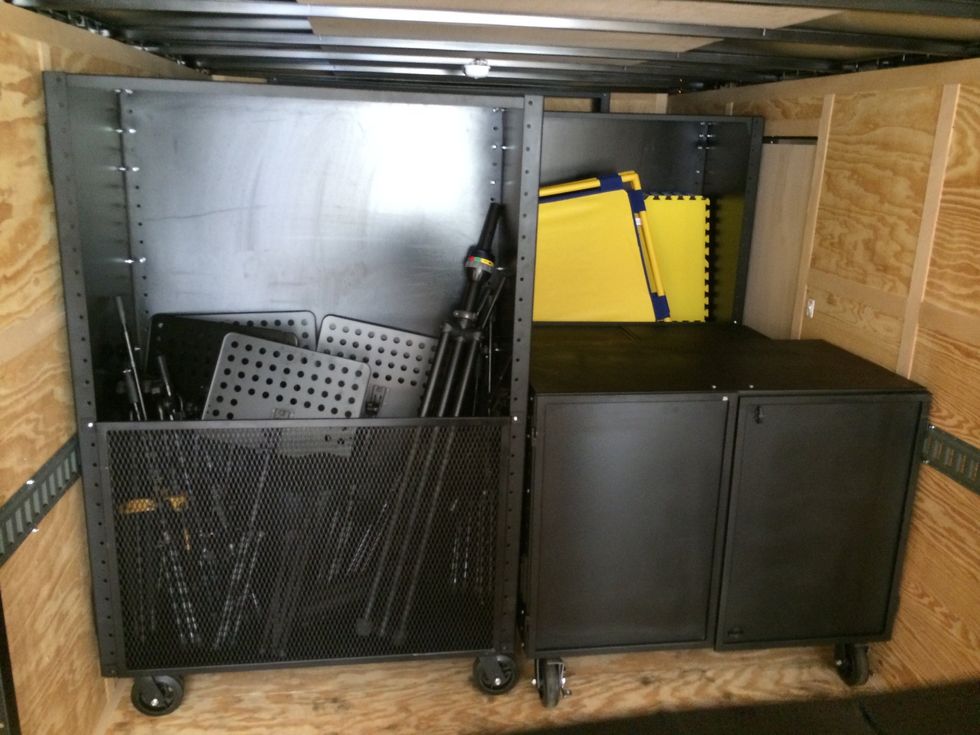 Stands cart and coffee cart are next.
Row 5 is where the heavy stuff goes. This is he Sound cart. There is just enough space on either side to fit the trusses on either side, in front of the wheel well. We need to strap this one down.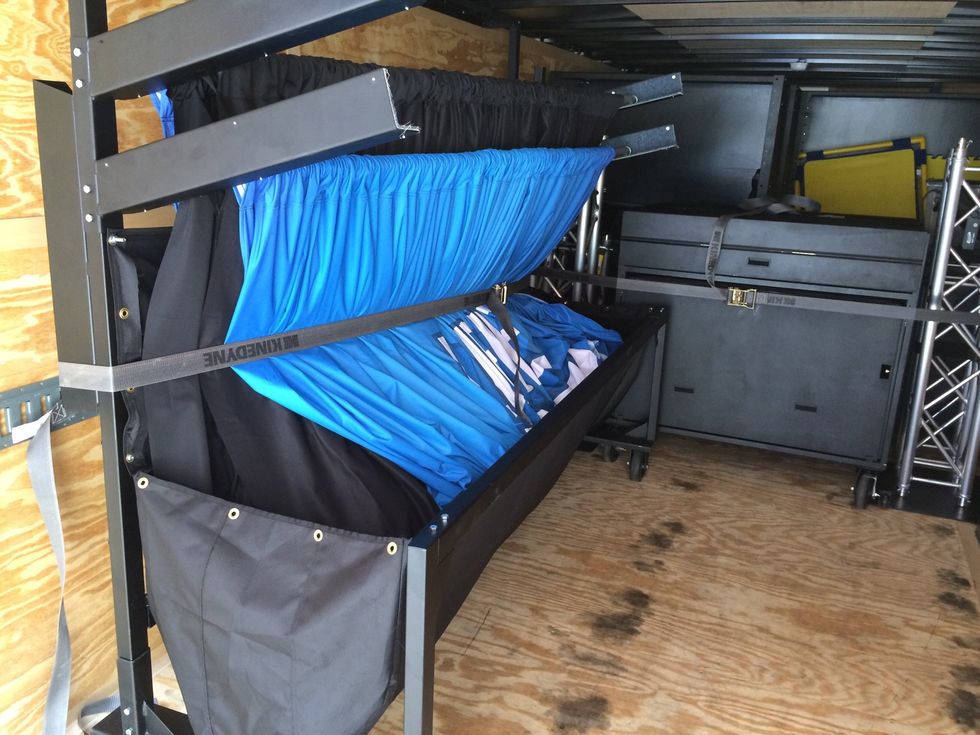 Add the pipe n drape cart to the left and strap it down as well.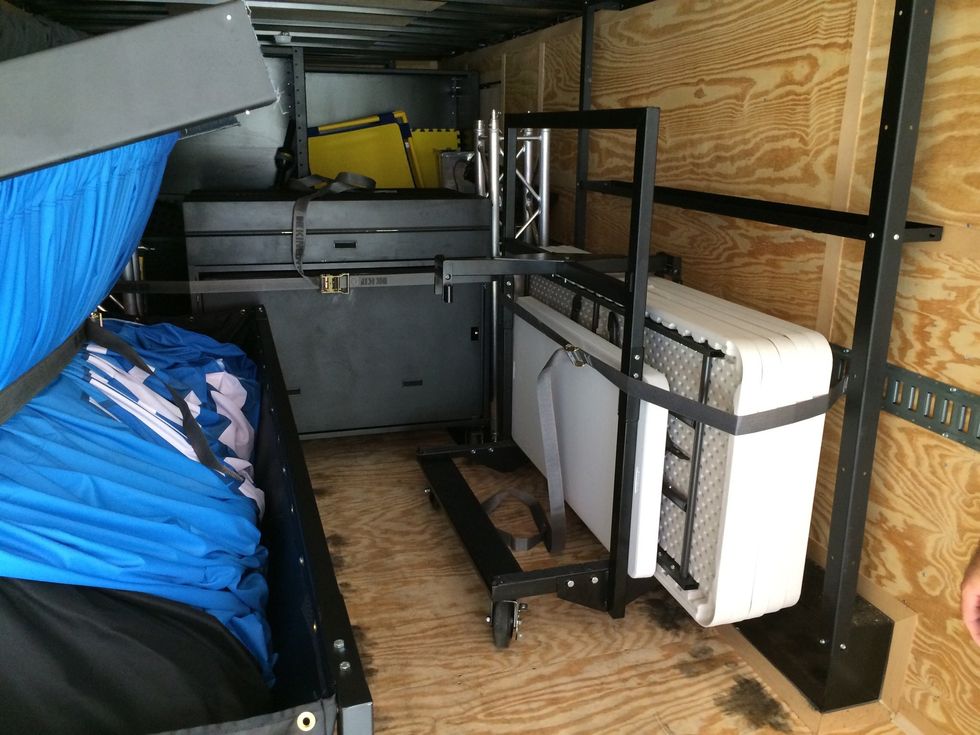 Table cart and strap.
This will leave an empty space that we can utilize.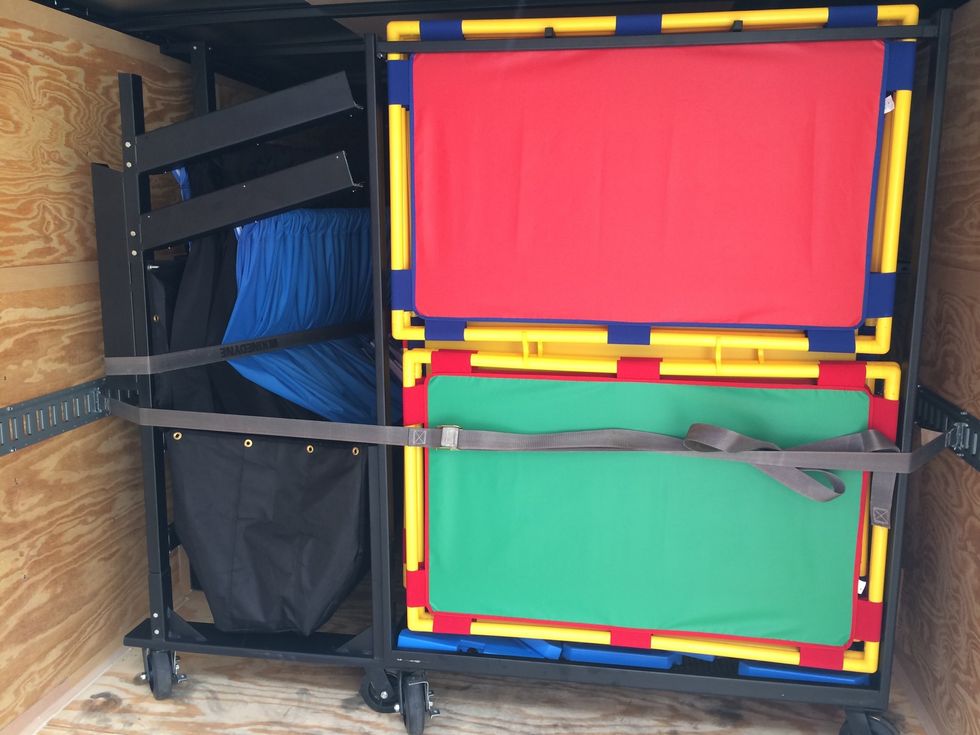 Cap it off with more kids stuff. Strap it down.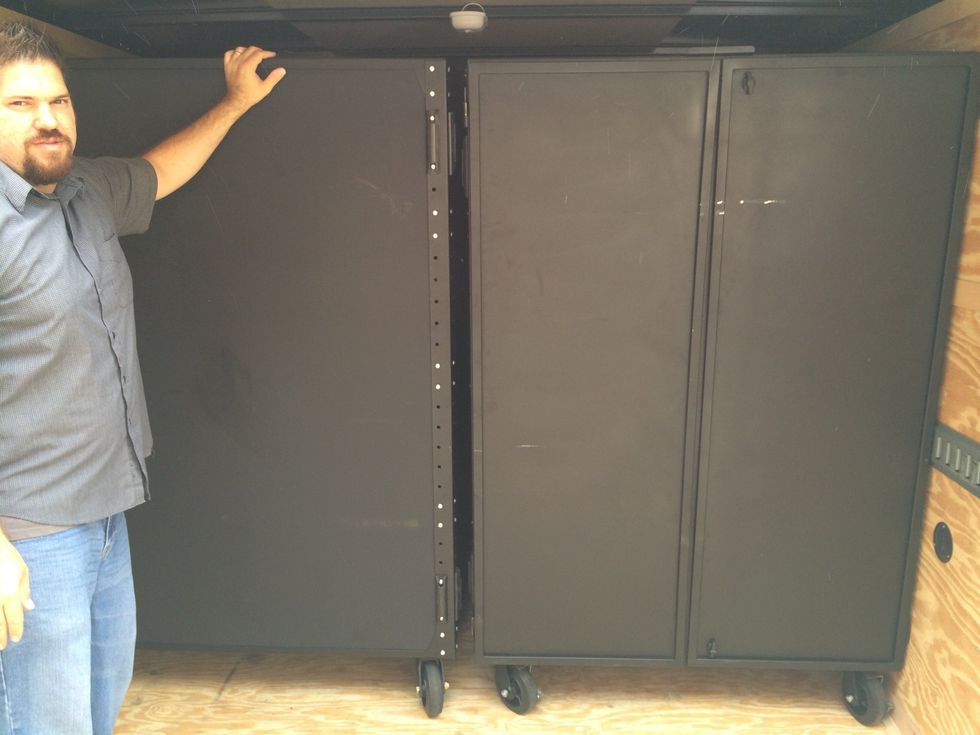 Cable cart and drum cart.
Finally the "tote"cart. May need to pushed in while someone straps it down.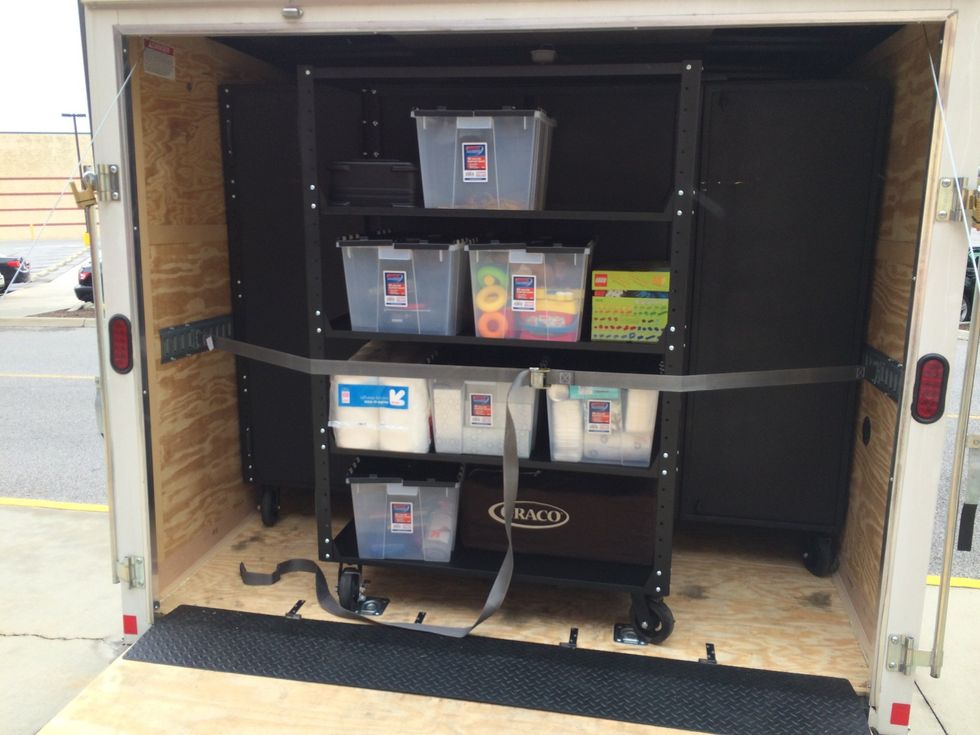 Beautiful!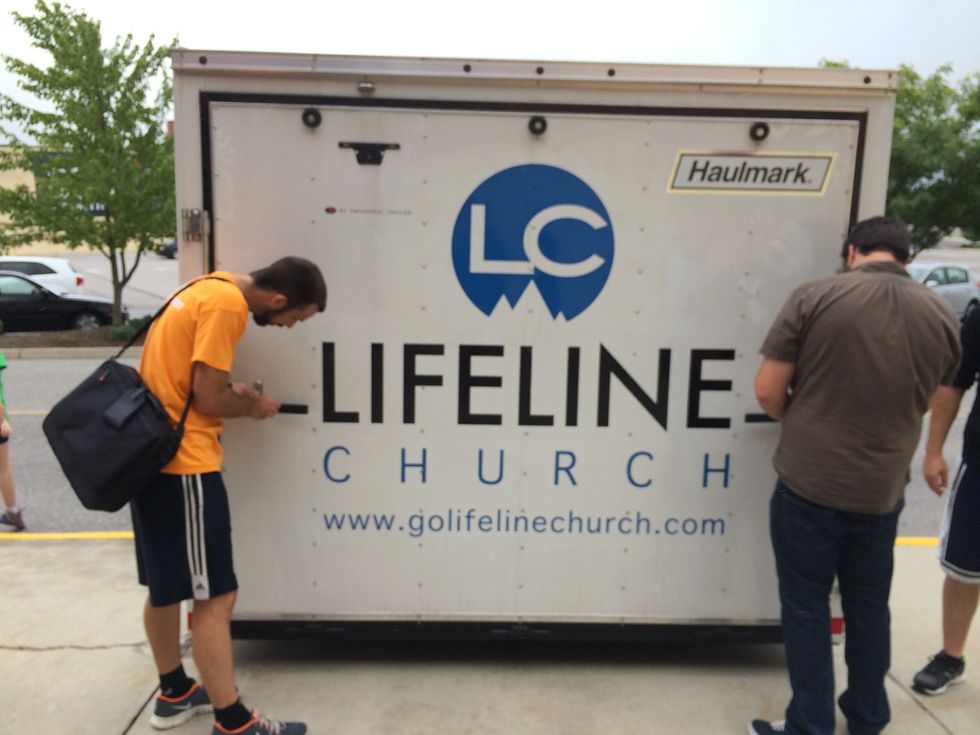 Close and lock her down! Reverse this guide to unload.
12.0 Rolling Carts
1.0 Pipe & Drape Cart
2.0 Trusses
1.0 Folding Table Carr