How to pack an internal frame backpack
This guide will show you how to pack and internal frame backpack (in this case 60 liters) for a backpacking trip into the wilderness. The supplies listed are not all inclusive.
272
Gather your supplies. You'll want everything in the same spot. It's also best to pack the day before your excursion.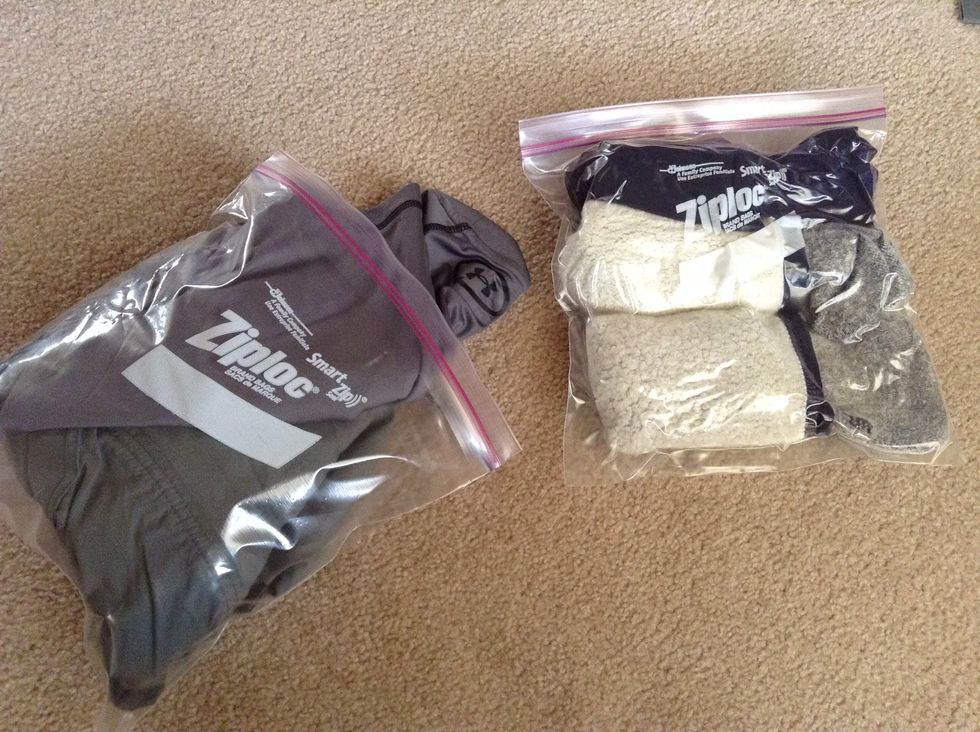 Fill large Ziploc bags with your extra clothes. This will allow you to compress them. It also aids in organization and keeping your clothes dry.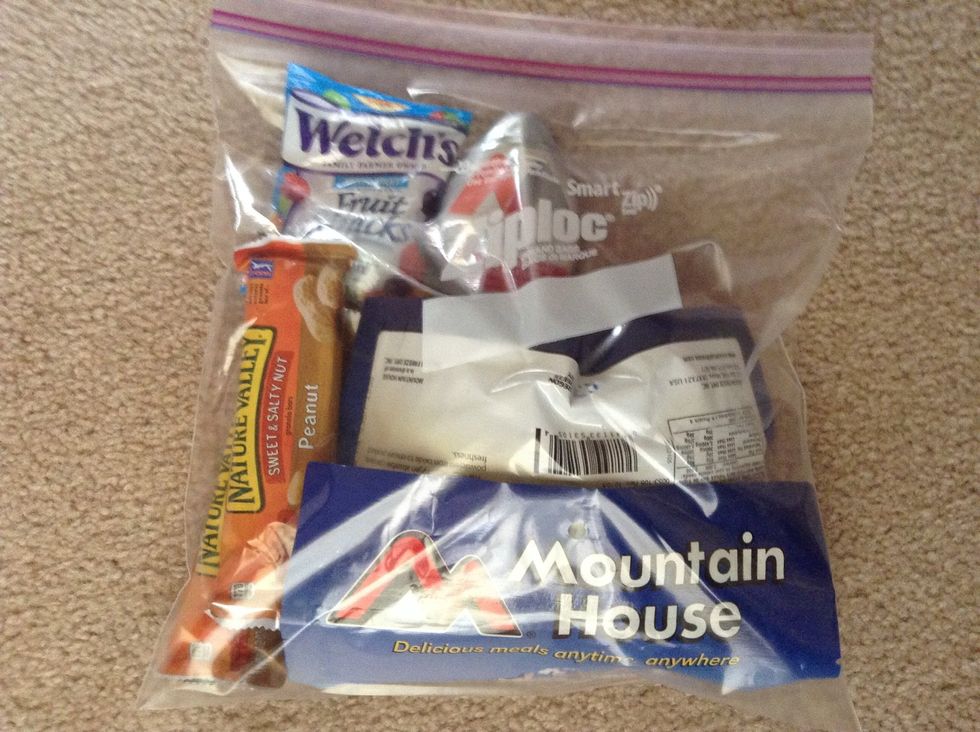 Place your food in bags as well, to keep things organized. This makes it easy to put all your food in a bear bag at night.
Do the same with your toiletries. These will go into the bear bag as well. Remember to squeeze out all the air to save space inside your pack.
Fill other bags with small items like your flashlight, fire starters, compass, and rope. Again, this aids in the organization of your pack and keeps things dry.
Loosen or unbuckle all of the compression straps on your pack. This will ensure you're using the maximum space available.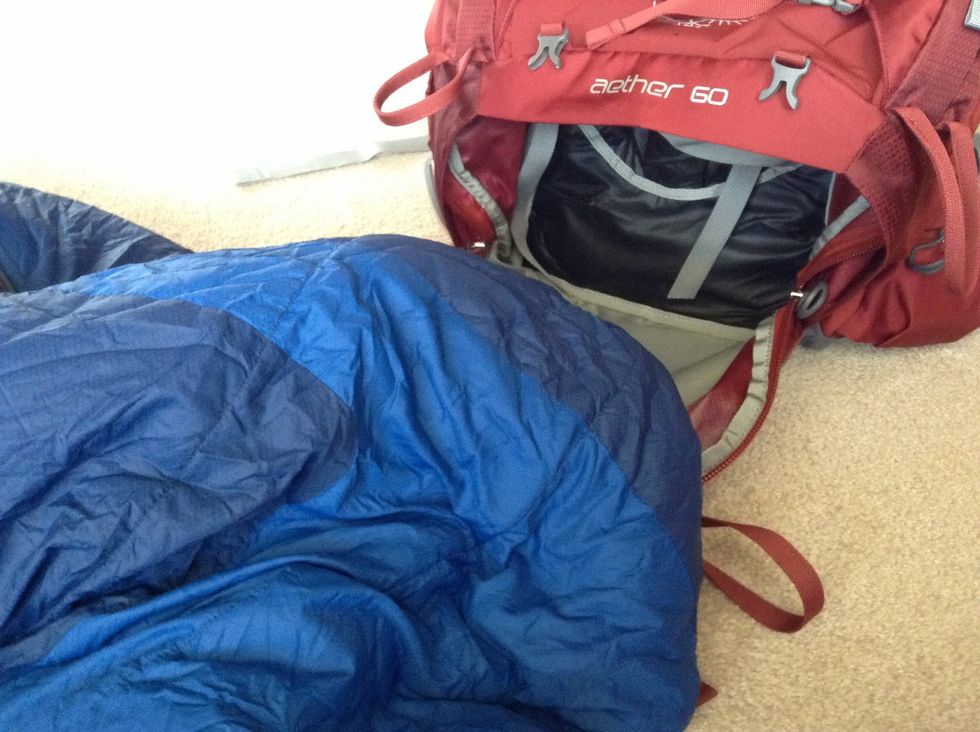 The sleeping bag is your lightest item. Pack this in the very bottom of your pack. If your backpack does not open at the bottom, just stuff it down to the bottom from the opening at the top.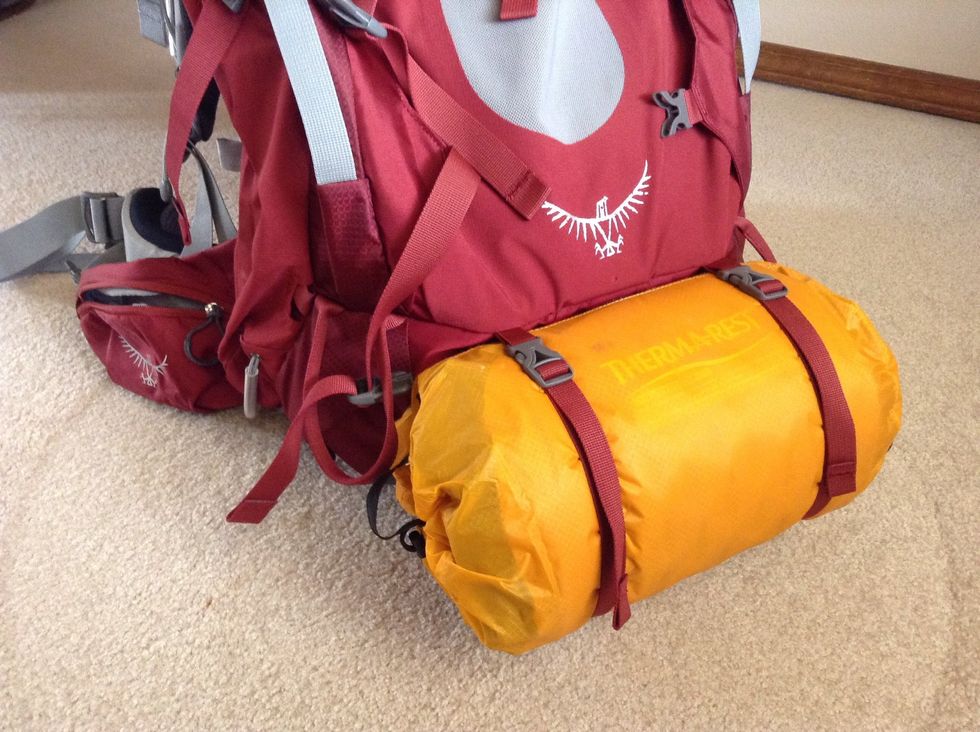 Secure your sleeping pad to the bottom of the pack with straps and tighten.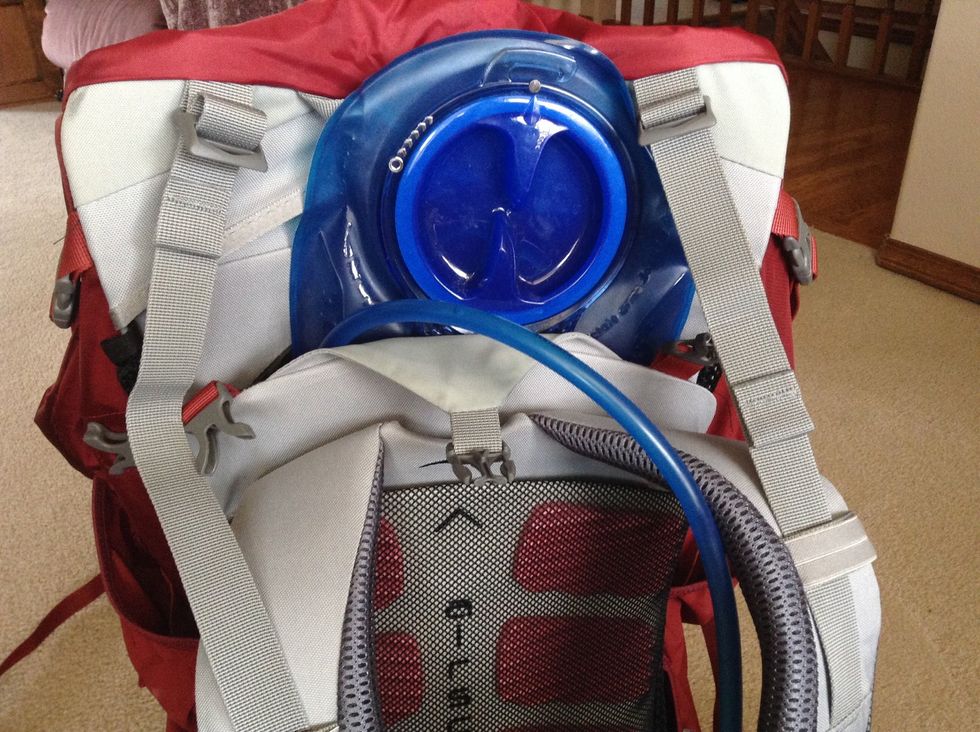 Place a CamelBak or other water bladder in the appropriate area of your pack. Water is your heaviest item so make sure it's as close to your body as possible. If you don't have a bladder skip this.
Large items, like your tent/shelter and stove won't need a plastic bag. But if you'd like, you may seal them up in one.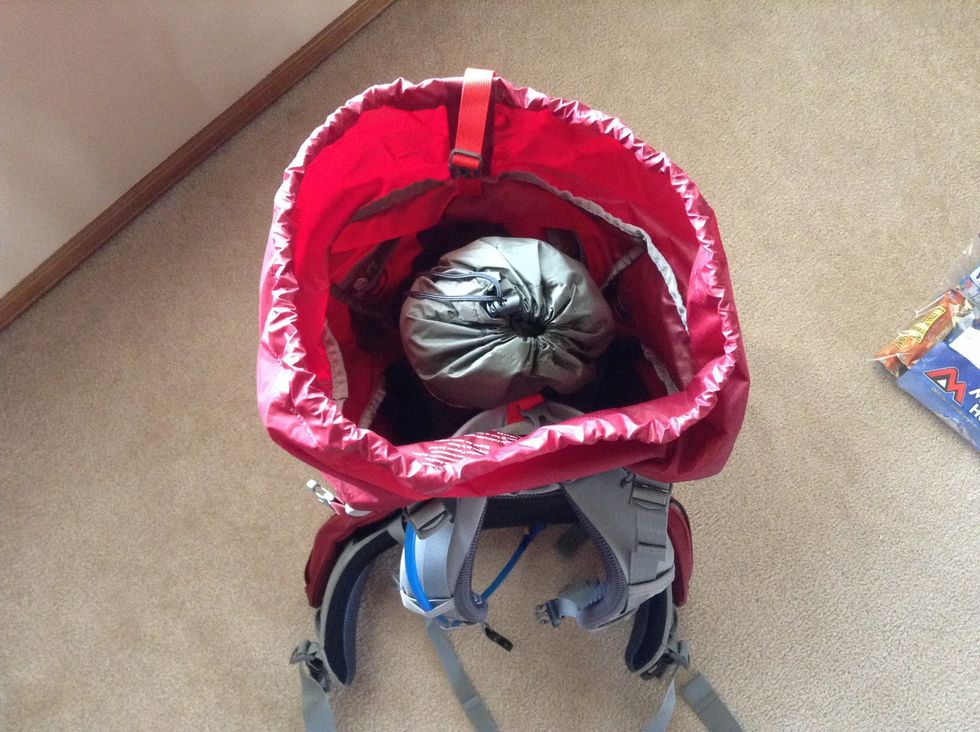 Your tent is going to be a heavier item. Start by placing this closest to where your spine will be.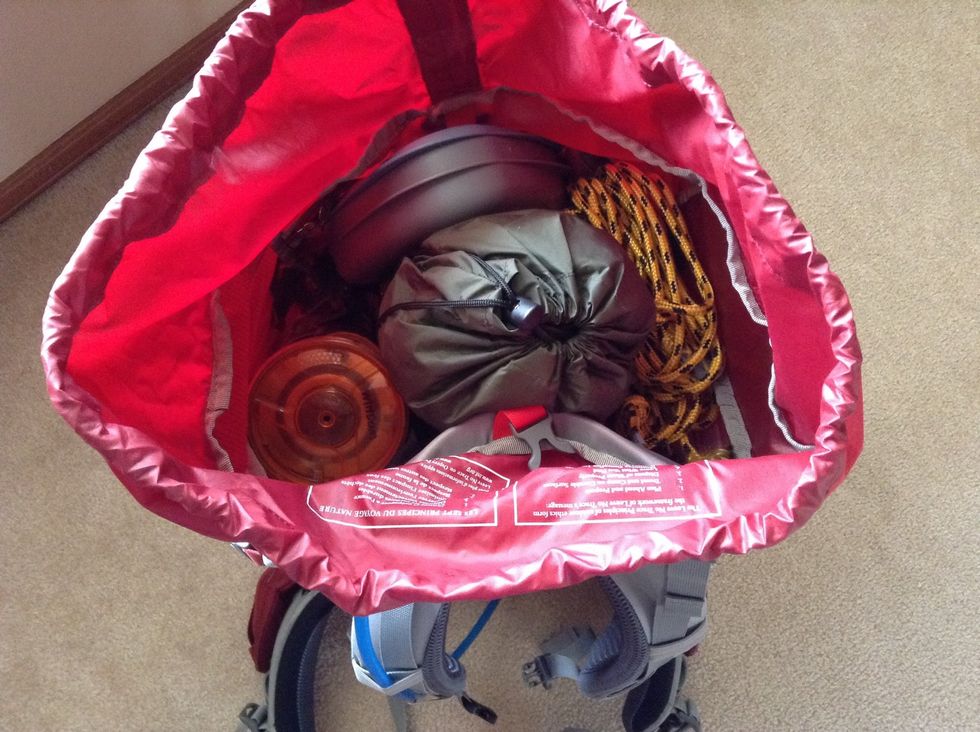 Pack your lightest items (clothes, toiletries) near the bottom and outsides of your pack. And heavier stuff, like your stove, closer to your body.
Cinch up the top opening of your backpack.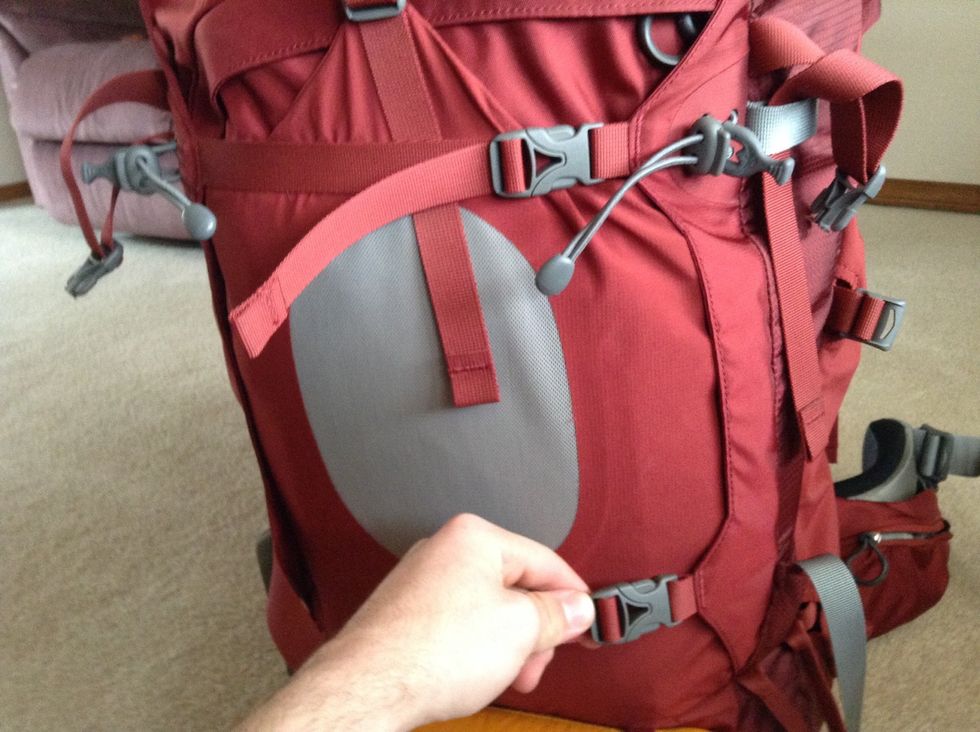 Begin to buckle all the compression straps. Tighten them so all your gear inside stays firmly in place.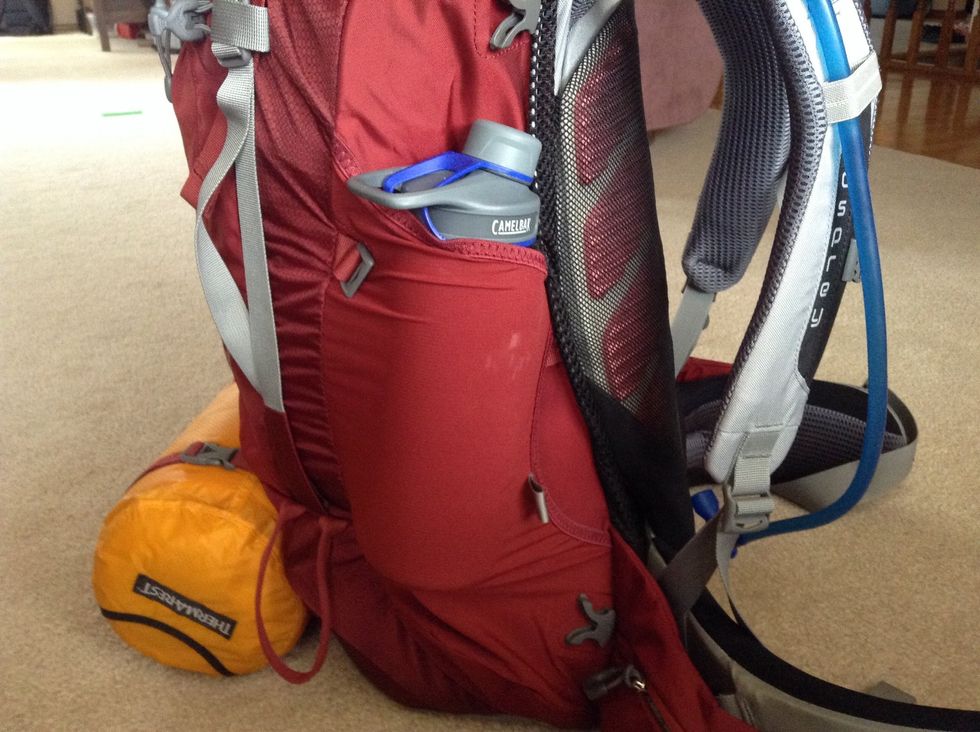 Fill the outside pockets with anything you want easy access to.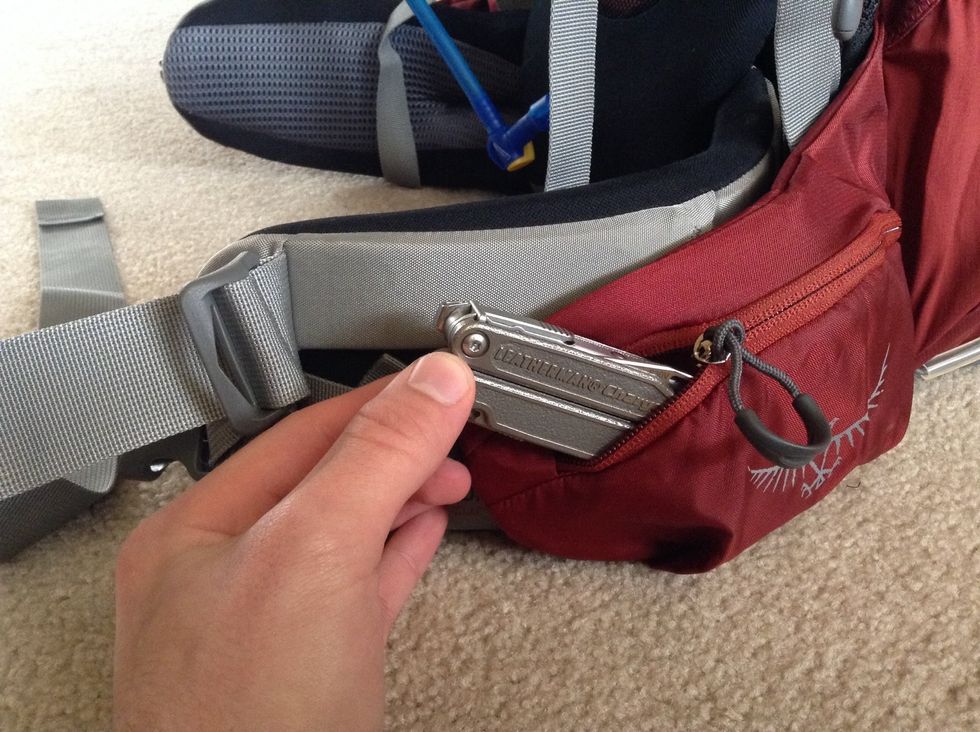 Your multitool or knife should be close at hand. That way you can open a snack or set up your shelter quickly.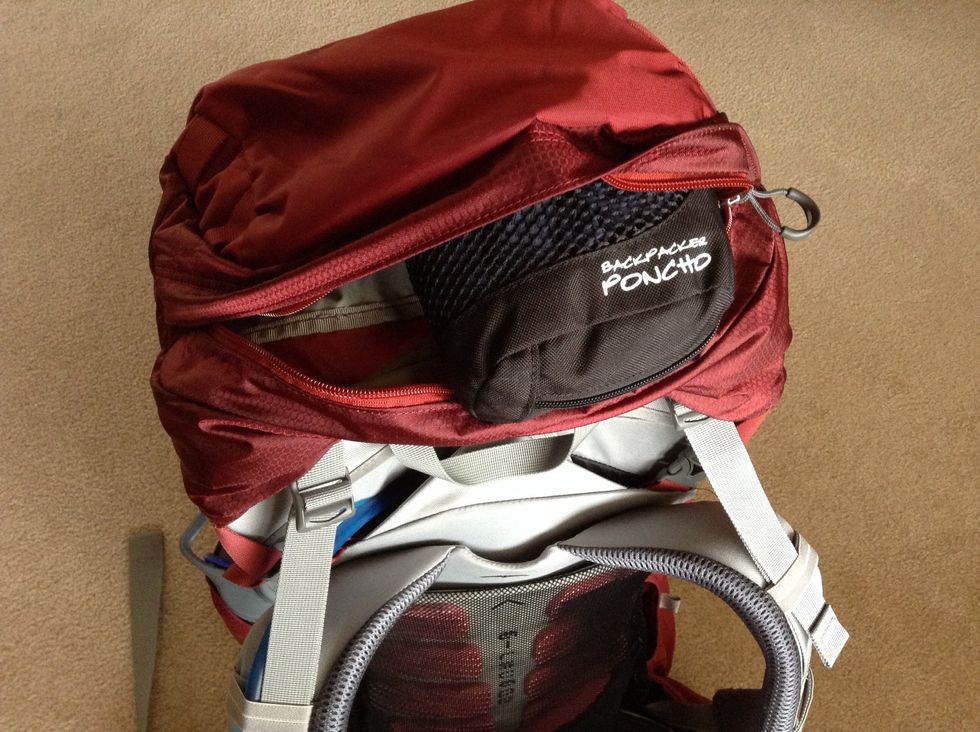 Keep rain gear handy, too!
If your map is not waterproof, seal it up in a plastic bag.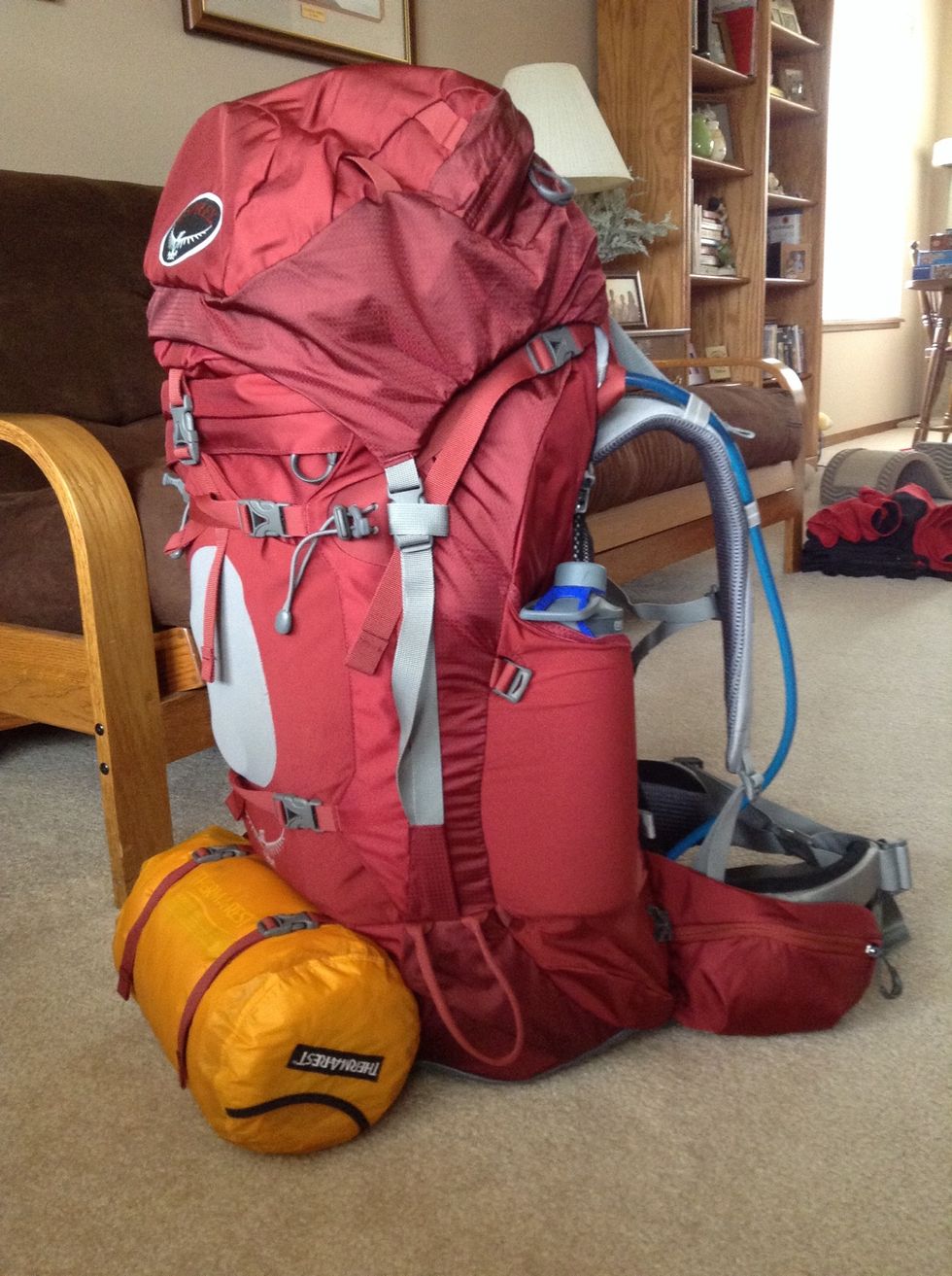 And there you have it! Everything should look tight, no straps flapping around or gear hanging out of pockets. Now you're ready to go backpacking in the great outdoors!
Internal frame backpack
Compressible sleeping bag
Sleeping pad
Tent or shelter
Clothes
Food
Water
Rain gear
Knife or multitool
Map and compass
Backpacking stove
Mess kit
Flashlight
Toiletries
Rope or cord
Fire starter
Colorado Springs, Colorado