Grab all of the ingredients listed on the supply list.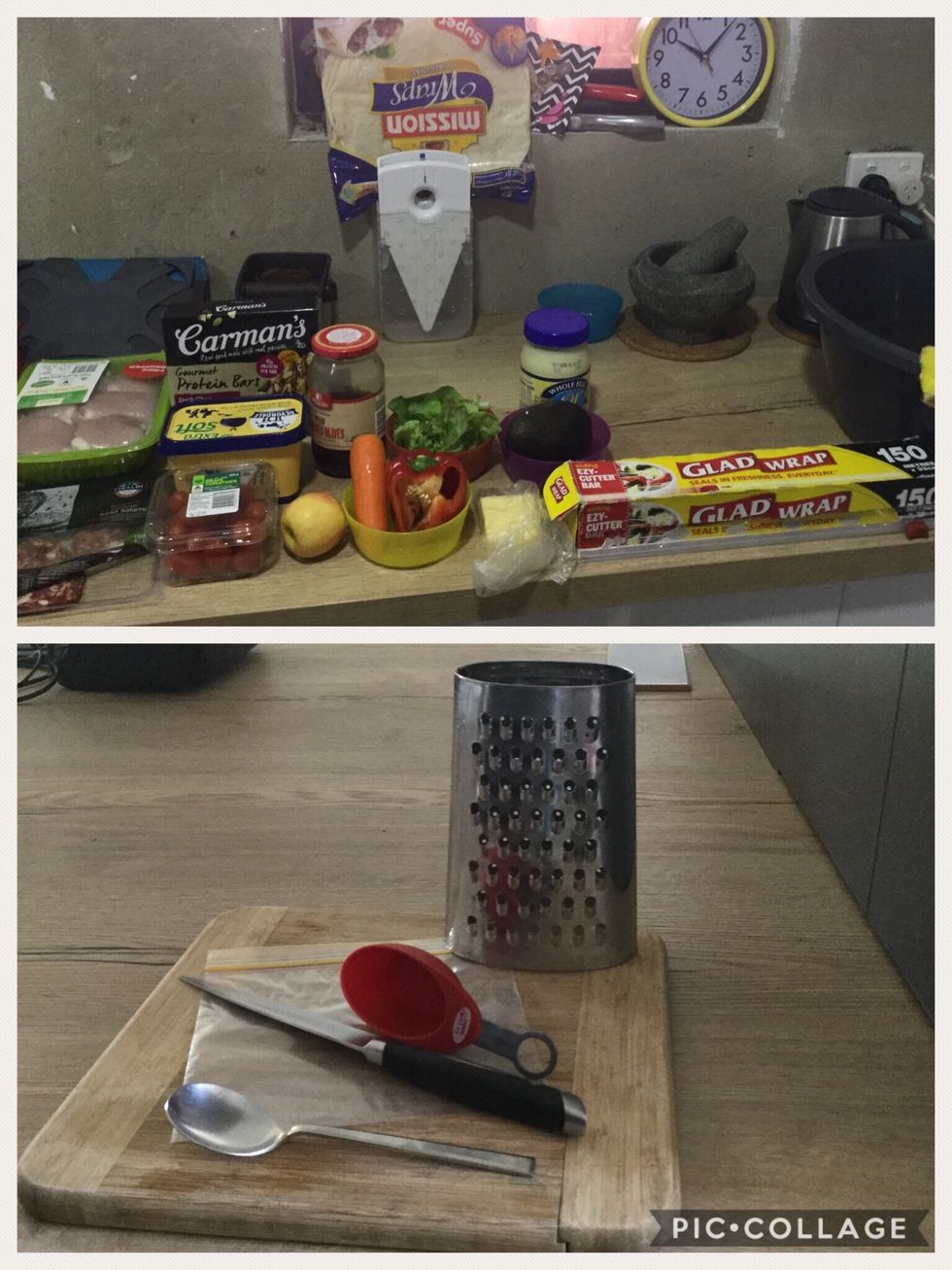 To create the wrap take the wrap, cheese, cooked chicken, grape tomatoes, lettuce, aioli, avocado and olives.
Take the lettuce and chop it up into small pieces and then place the lettuce in the middle of the wrap.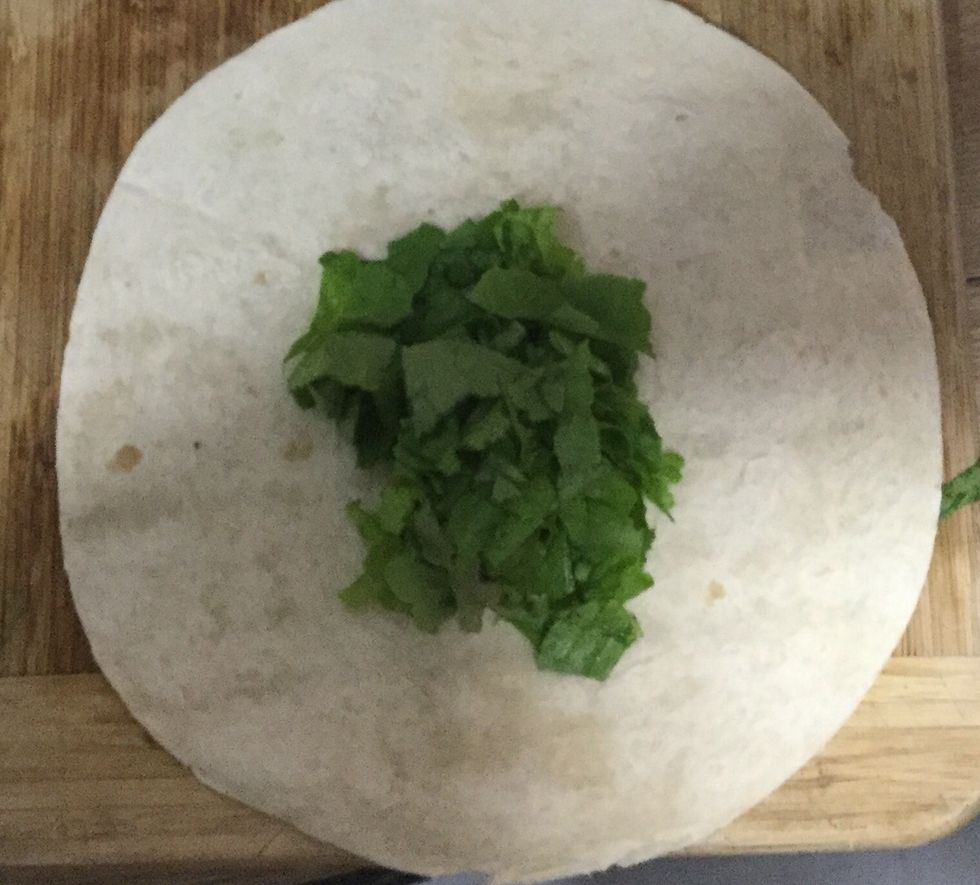 Cut up the grape tomatoes in half and place them on top of the lettuce. Slice some chicken and place the chicken on top the tomatoes.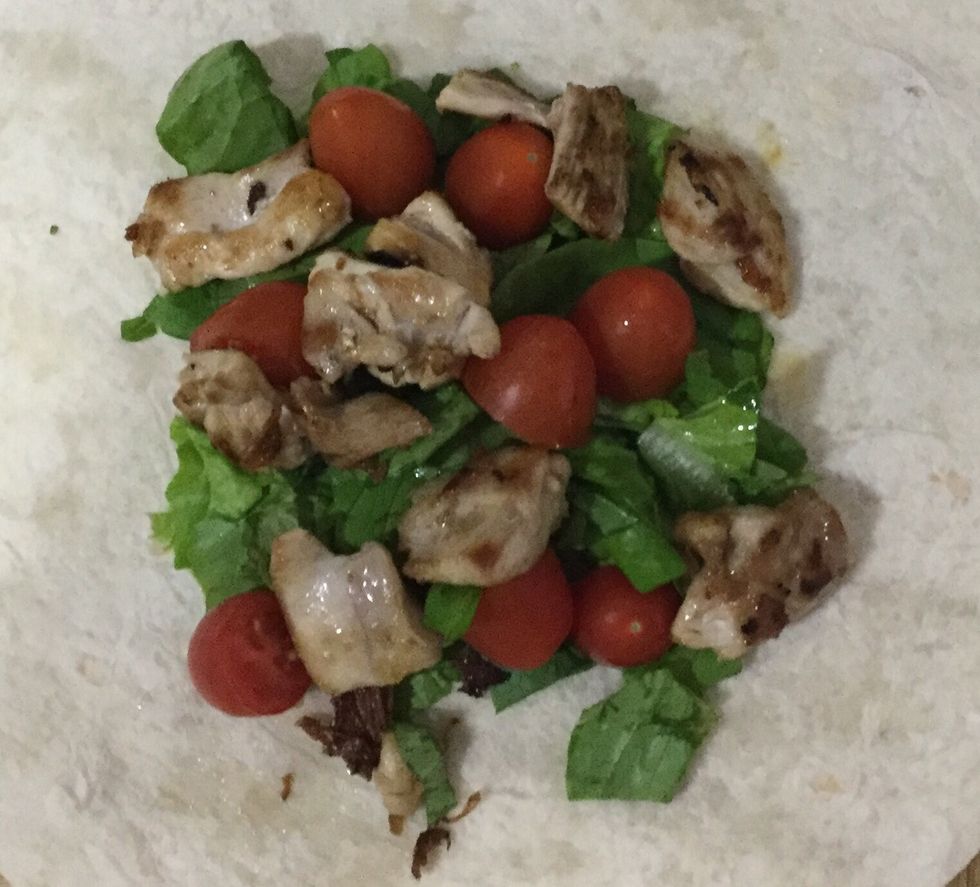 Now slice some avocado and olives and place them on the chicken. Grate 1/3 a cup of cheese and place on top of the olives and avocado.
Now take the aioli and place a blob of it on the middle of the wrap.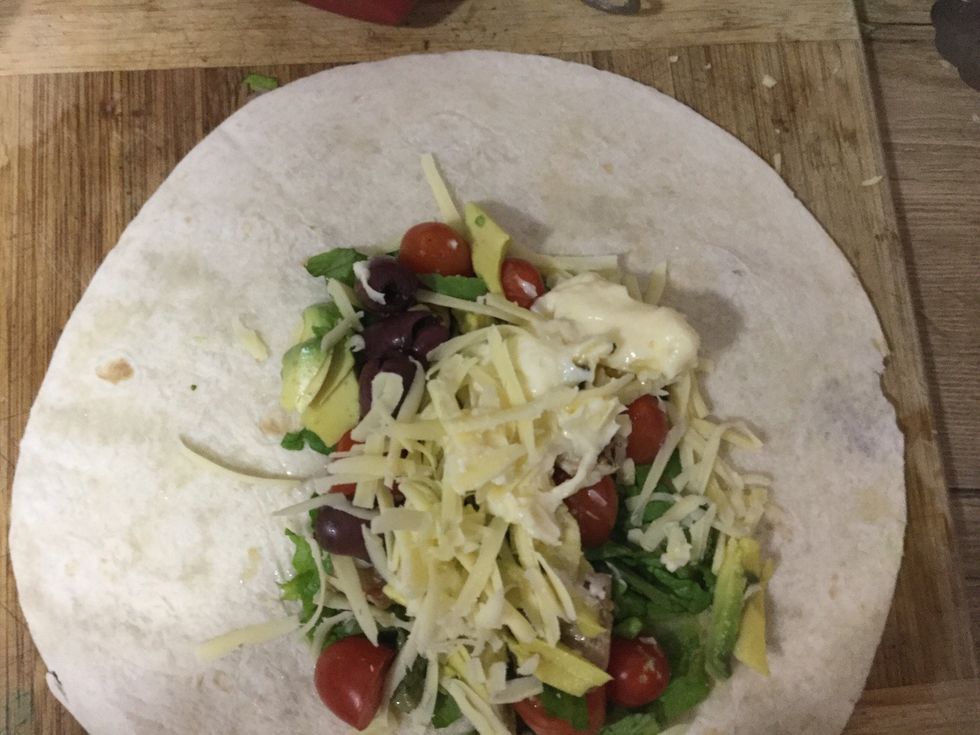 Fold or roll up your wrap.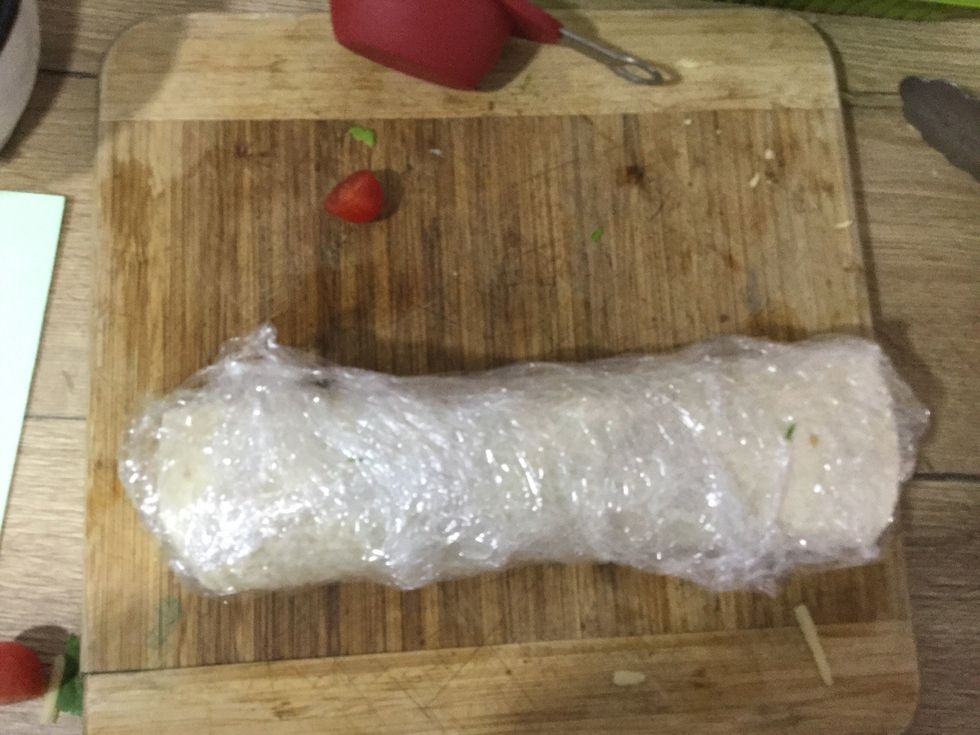 Step 7: Take some cling wrap and take your wrap and place it in then middle of the cling wrap and roll the wrap up in the cling wrap.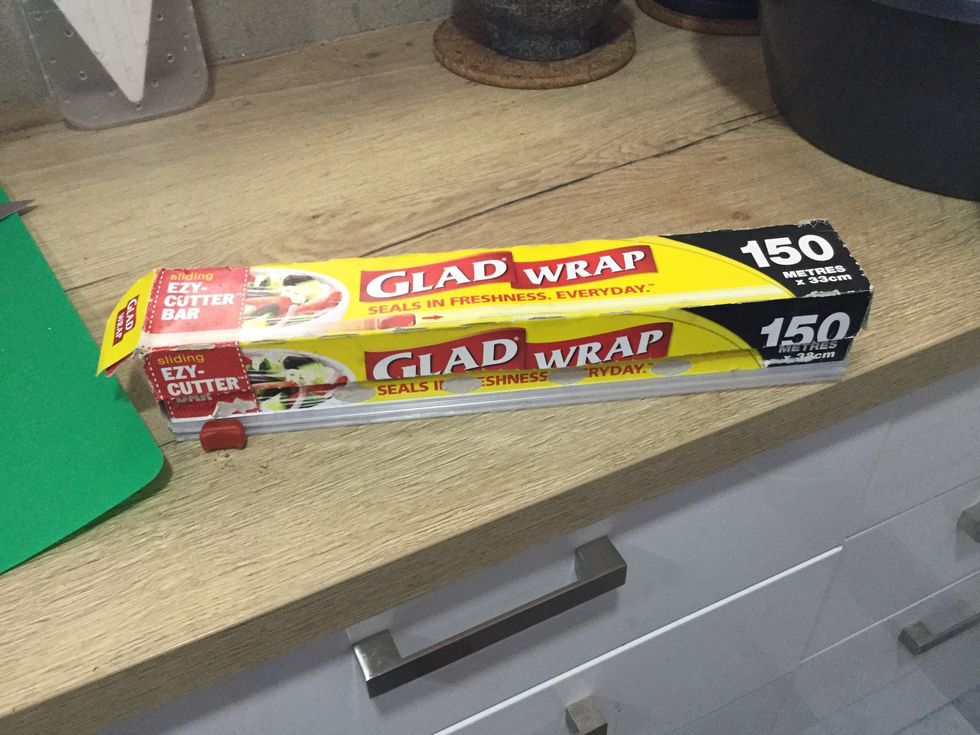 Step 8: Take the cumber, capsicum and carrot and chop them up in to cubes then place them in a container.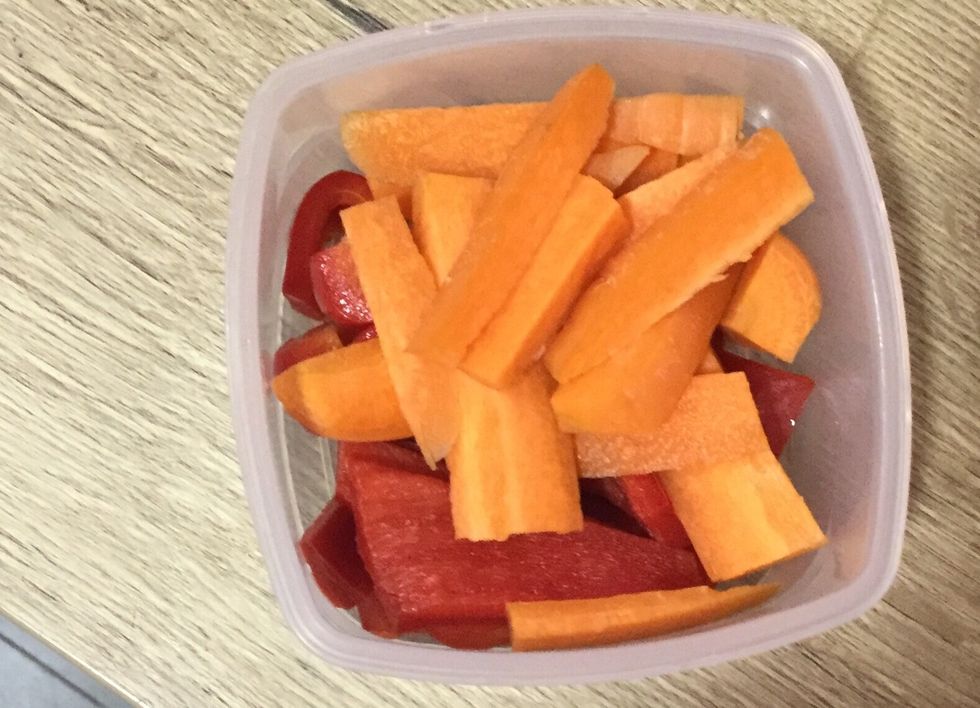 Step 9: Now take your lunch box and pack everything in your lunch box however you like.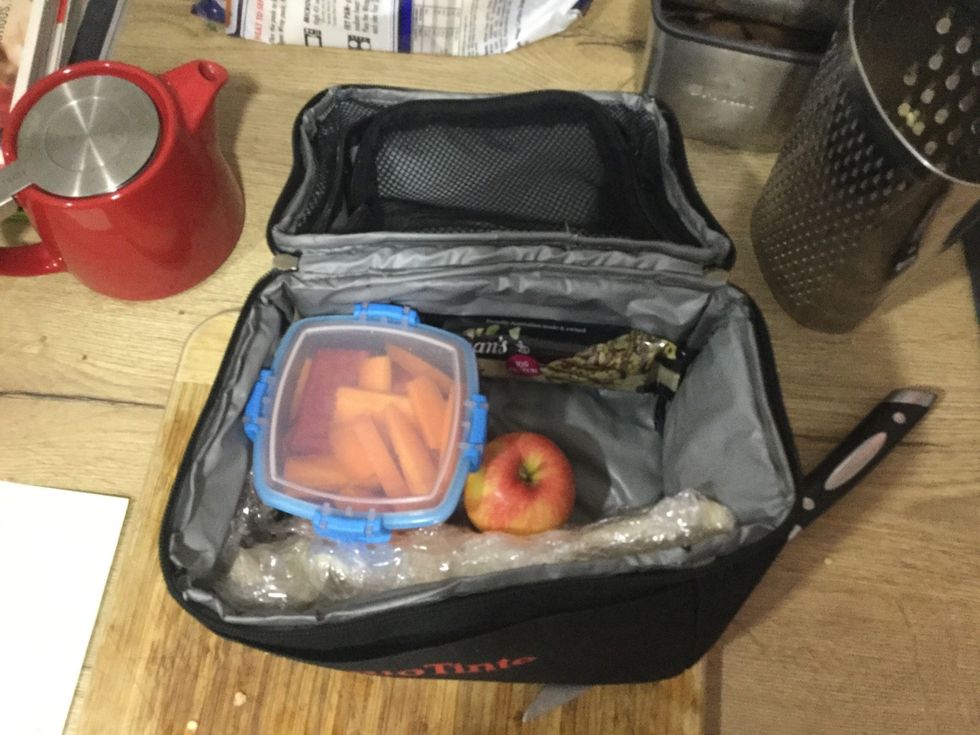 Step 10: Now go to the freezer and grab out a ice block.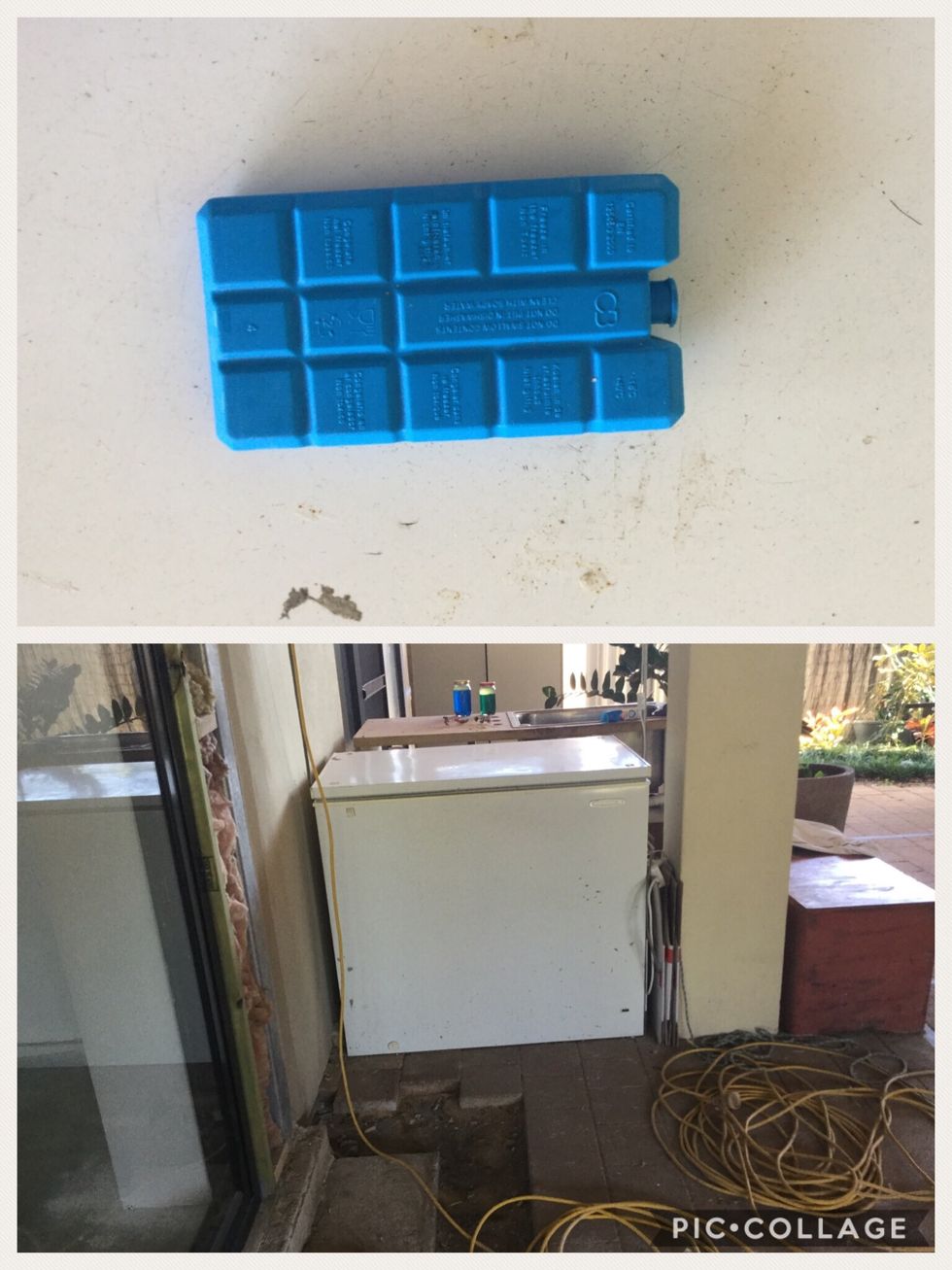 Now take the salmi out and place it in a plastic bag and place the ice block on top of the plastic bag.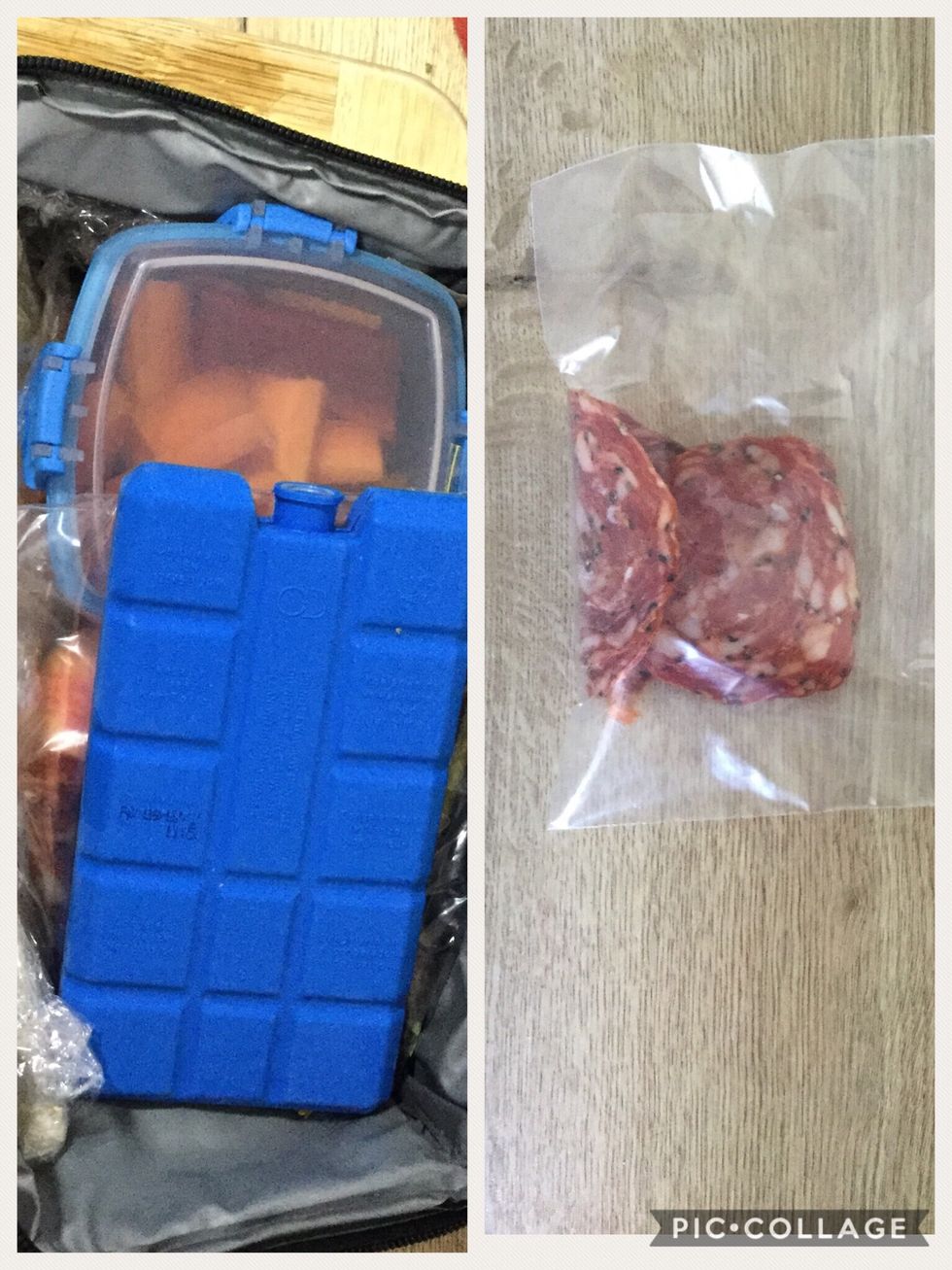 Take your water bottle and fill it up.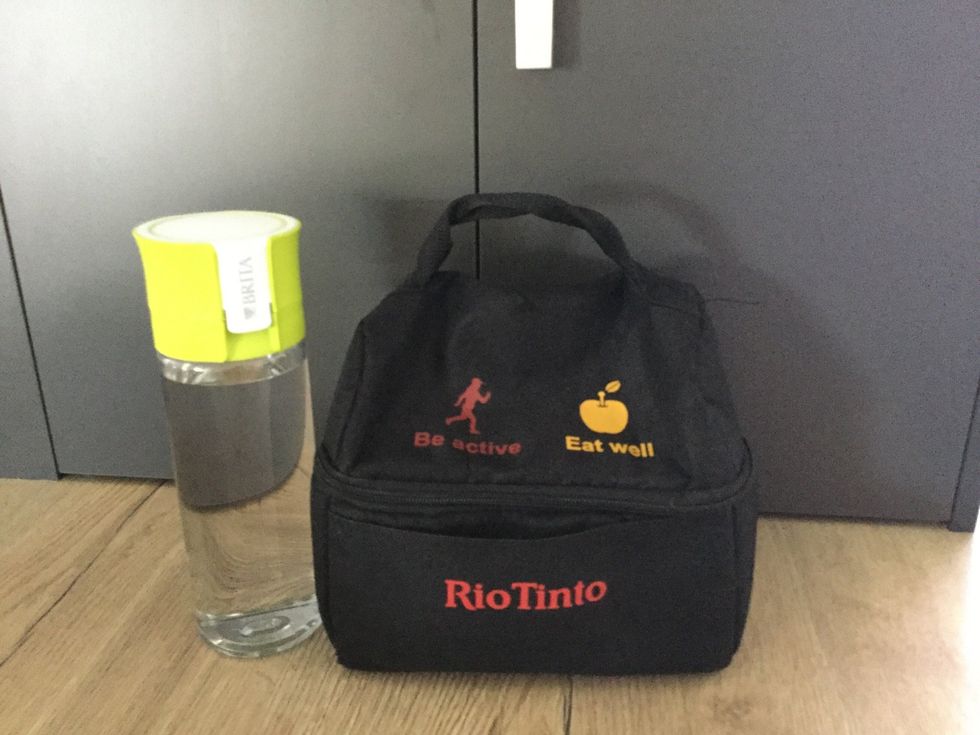 Take your lunch box and water bottle and place it in your school bag or any other bag that you are taking with you.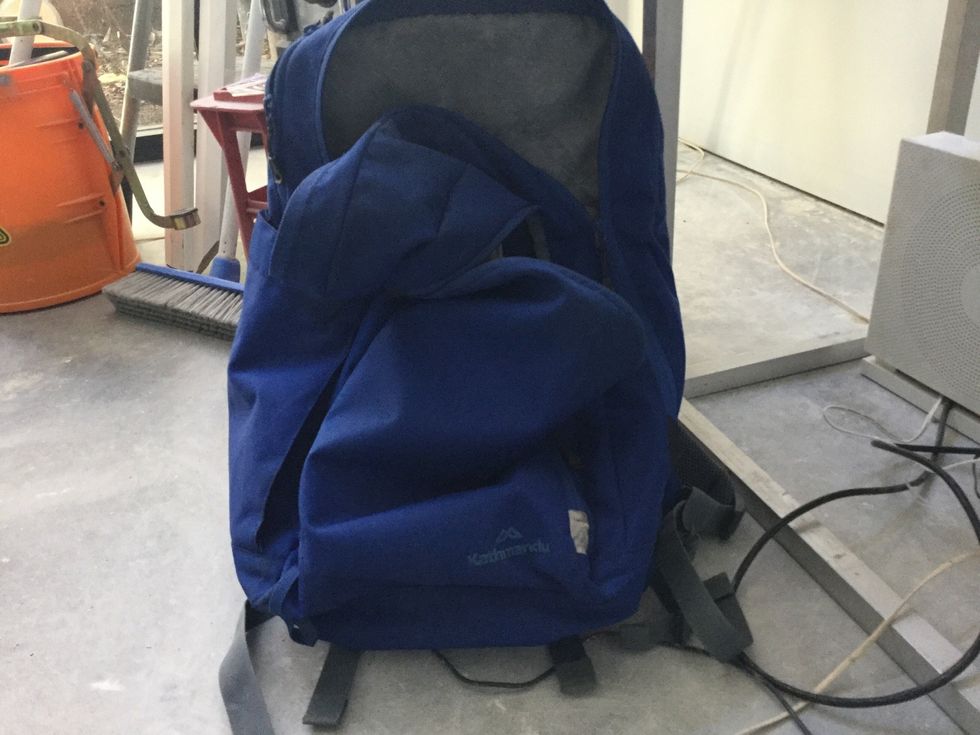 1.0 Cumber
1.0 Capsicum
1.0 Carrot
1.0 Bread
Butter
Cheese
Water bottle
Muslie Bar
Salmi
Avocadoe
Lettuce
Cooked Chicken
Olvies
Aioli or Mayonnaise
Grape Tomatoes
Lunch Box
Cling Wrap
Faverioute Fruit
Knife
Chopping board
Grater
1/3 of cup
Spoon
Container
Ice Block
Zip lock bag