Pack a Carry on for One Week at the Beach
17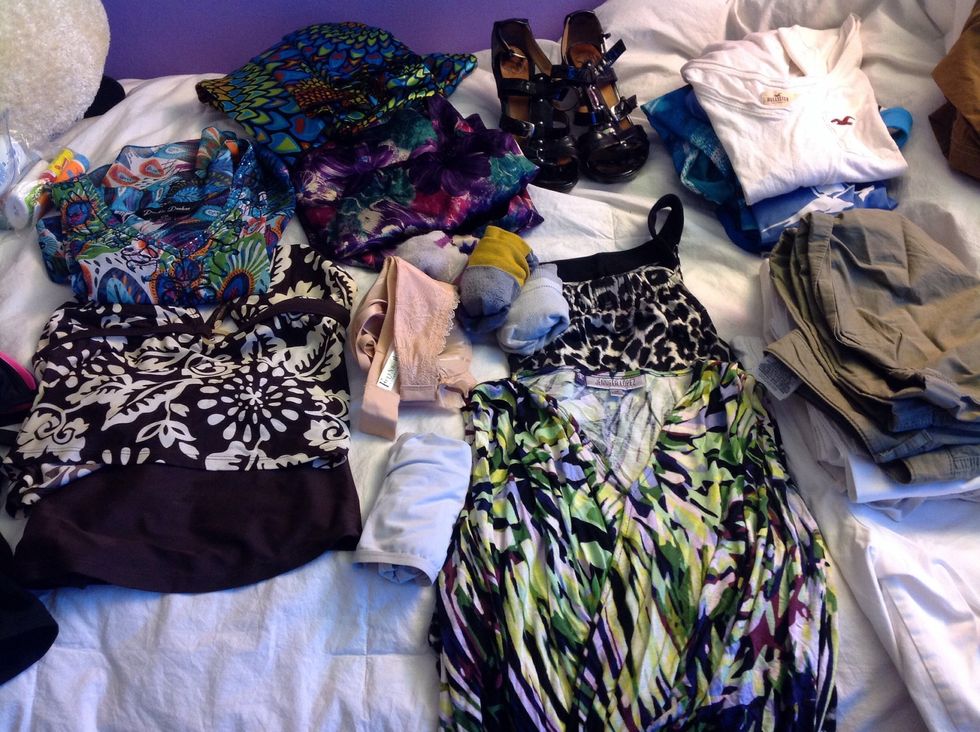 Follow the packing list to layout your clothes. Think about outfits and clothes that are versatile. Shirts that go with a variety of pants or shorts.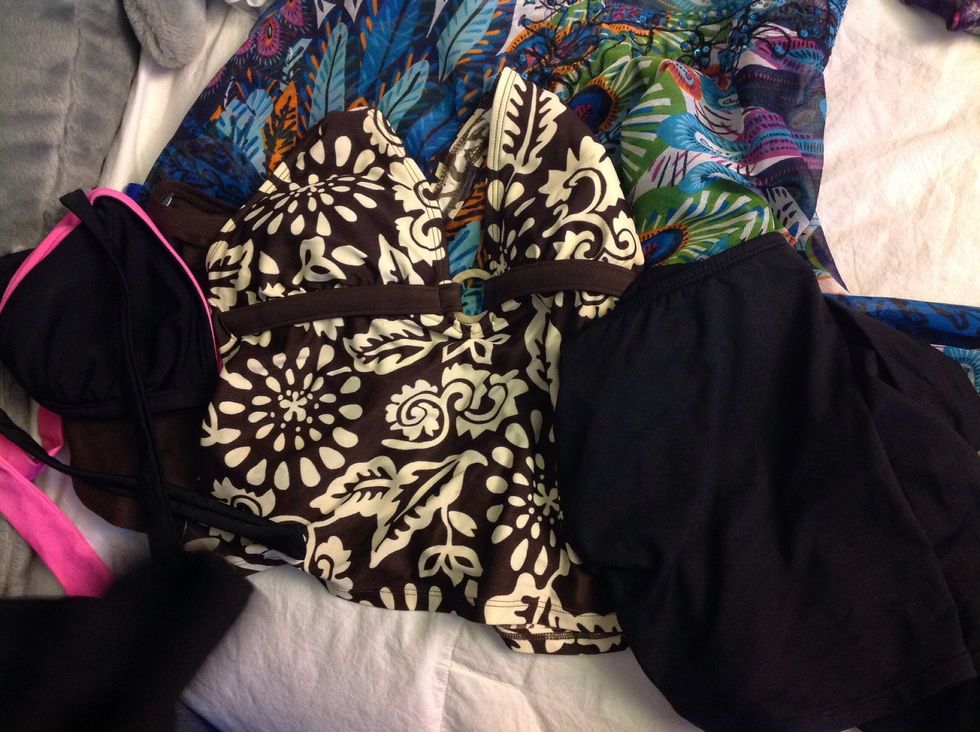 Bathing suits - at least 2 so if one is wet you have a dry suit. I like a reversible top because it gives me more options.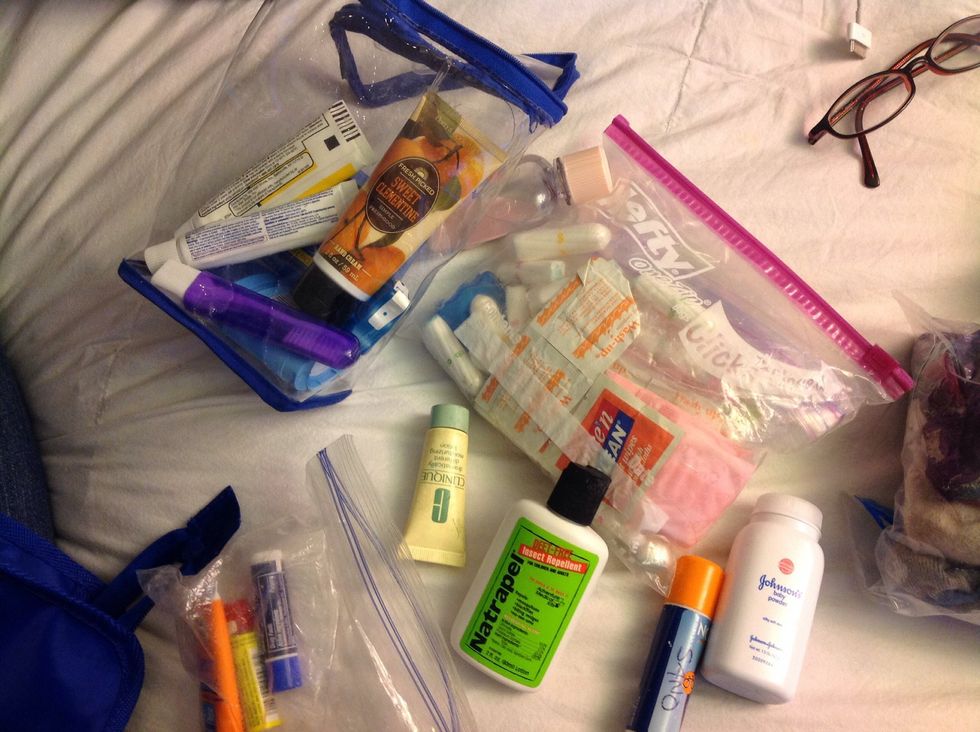 Finally you'll need your toiletries. Sunblock, mosturizer, aloe, lipbalm, toothbrush and paste and other essentials. Remember with a carry on they must be under 3 ounces each.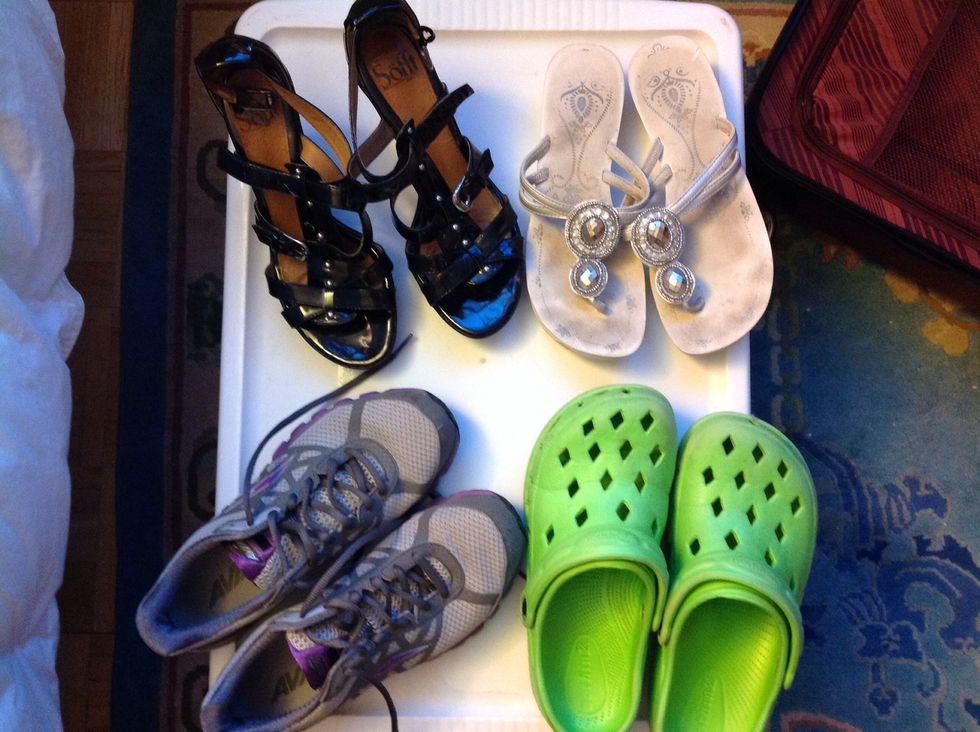 You can never have too many shoes. This will be an active vacation so I need shoes for running, hiking, shoes to slip on from beach to hotel and of course shoes for dress up!
Puerto Plata here we come! We are ready for fun and warm weather!
2 bathing suits
Beach cover up
Sandels/flip flops
Pjs
Undergarments: strapless + sports bra, 5 underwear
Shorts: 2 running, 2 dressy/casual
Shirts: T, 3 running, 2 nice/dressy
Light weight fancy outfit
Light weight cotton pants
Sneakers
Sweater/fleece
Sunblock/sunscreen
Dressy outfit
Socks: 2 pairs running
Toiletries: toothbrush+paste
Aloe, shampoo, conditioner, lipbalm
Deodorant
Water bottle
Daypack
Camera
Chargers
Currency converter if needed