This is an awesome recipe that's so easy anybody can do it and have restaurant quality food at home. One tip though, keep an eye on the time or use a timer, it's just so easy to let things burn!
16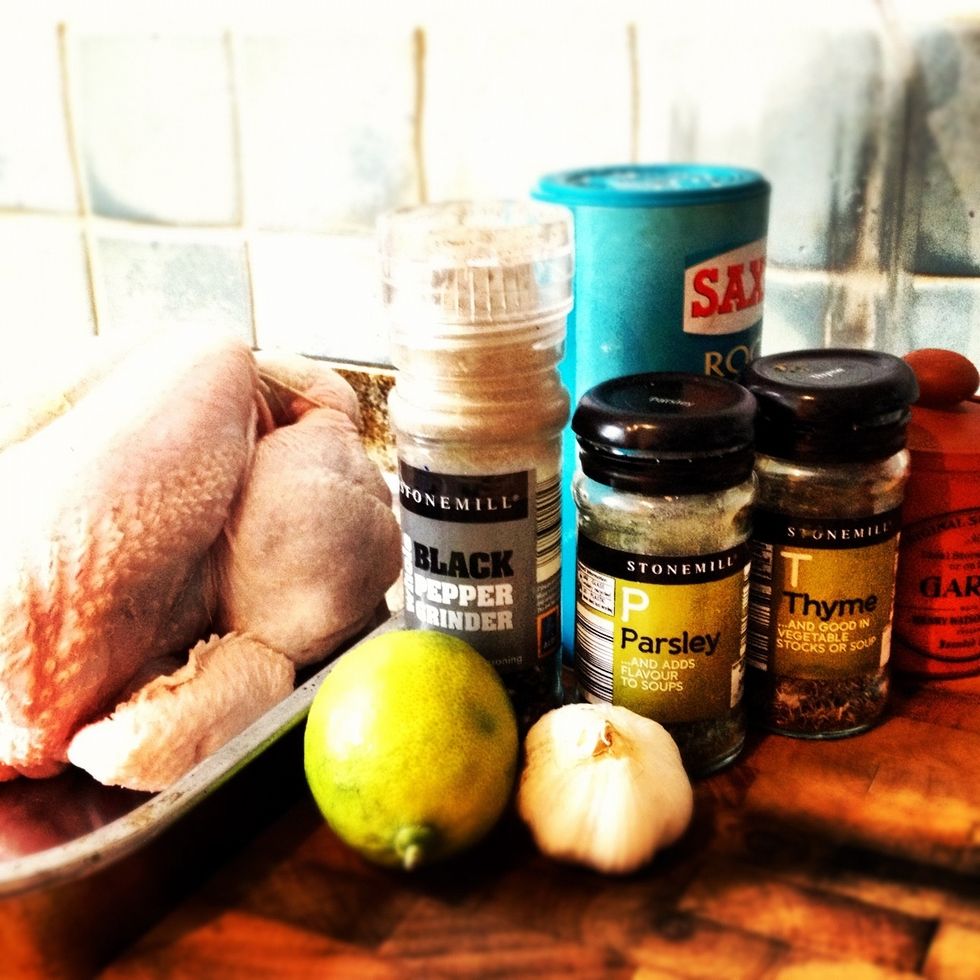 This cooking process is really easy, really cheap and also low maintenance so if you're cooking up a roast its easier to focus on veg and sauce as well.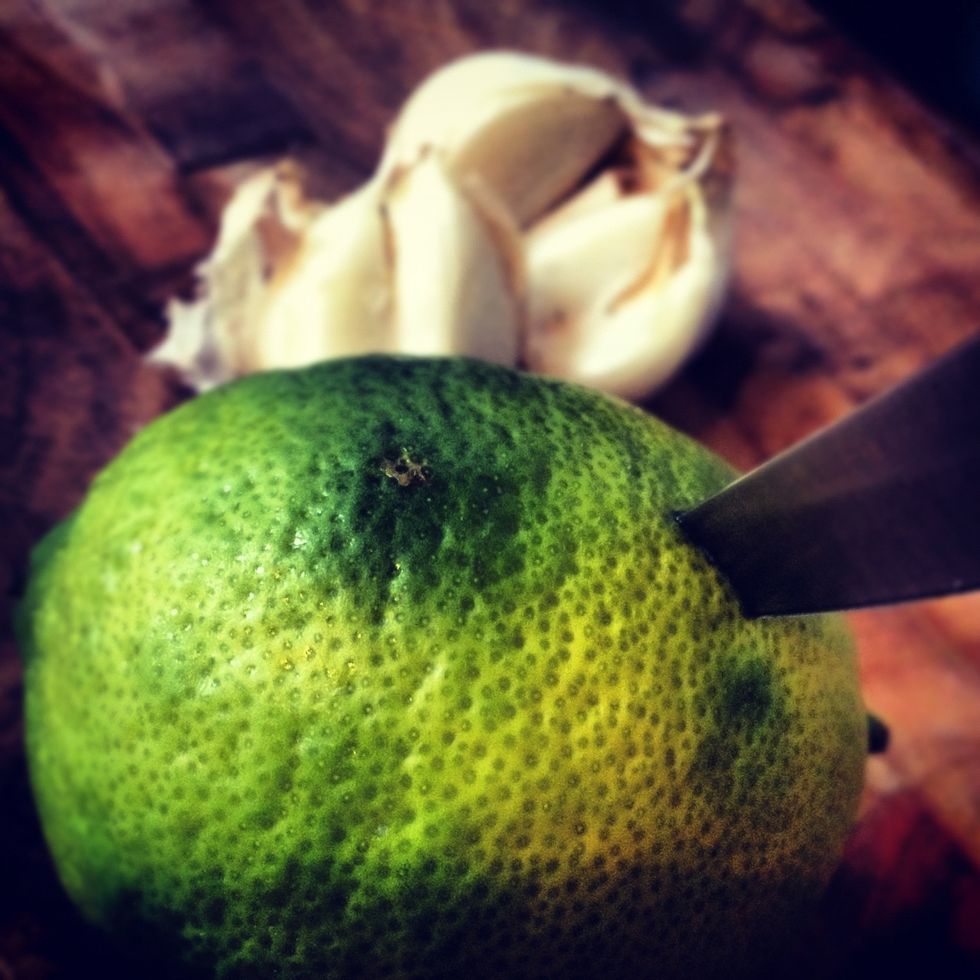 Firstly pre-heat the oven to a high 200 degrees, then start by pricking the lime or lemon all over.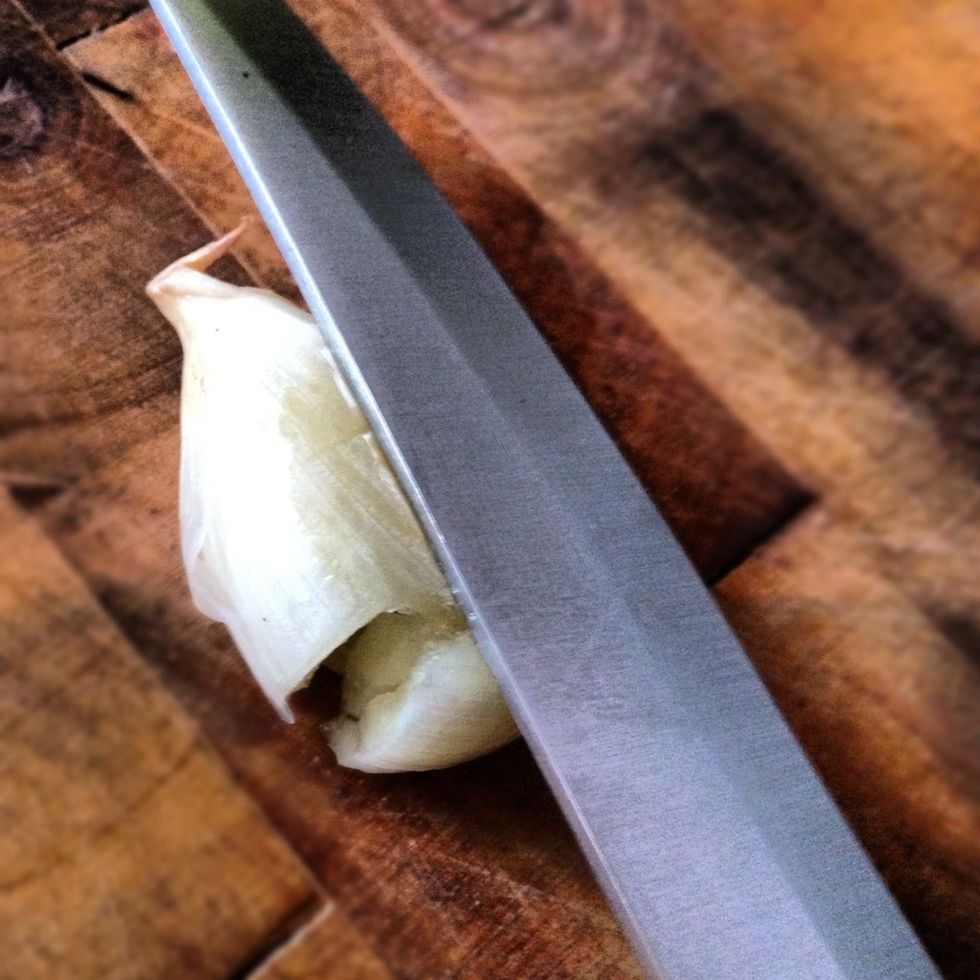 With the skin on crush the garlic with the back of a knife or large wooden spoon.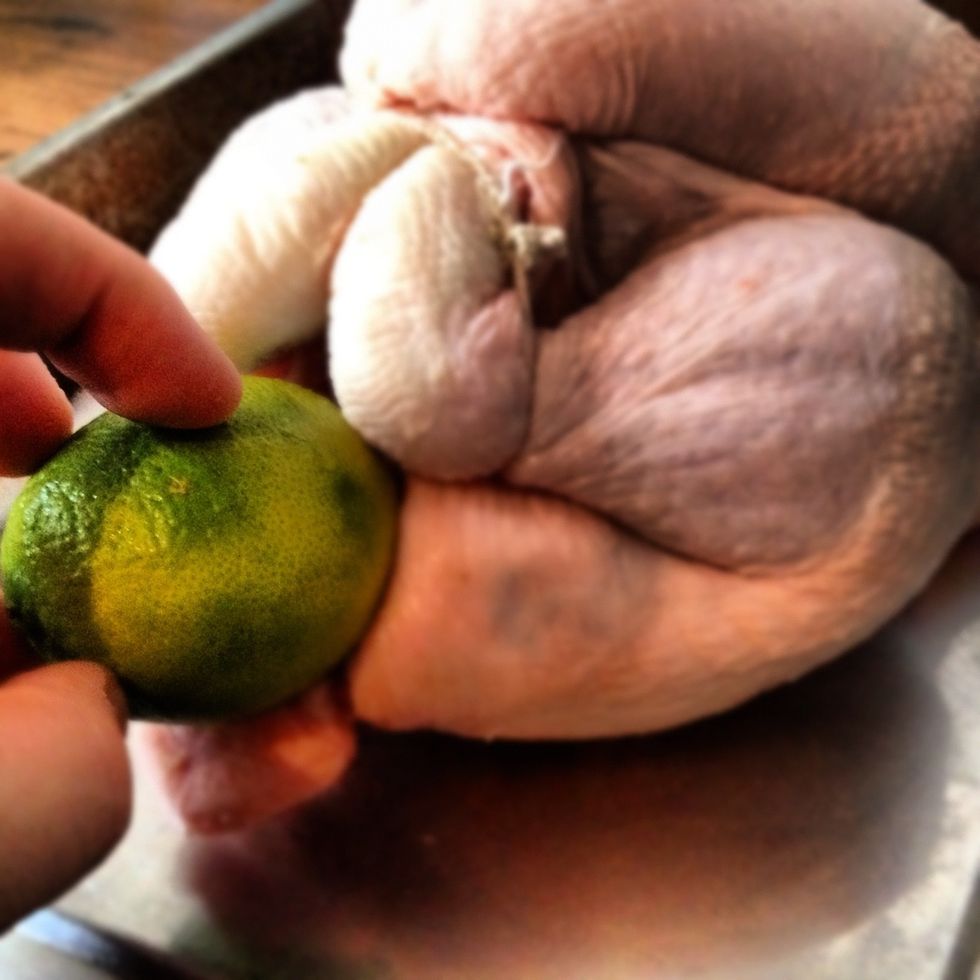 Insert the lime and crushed garlic into the tail cavity of the chicken between the legs. Using a citrus fruit will infuse the meat with a light scent and also help it cook evenly as it fills the void.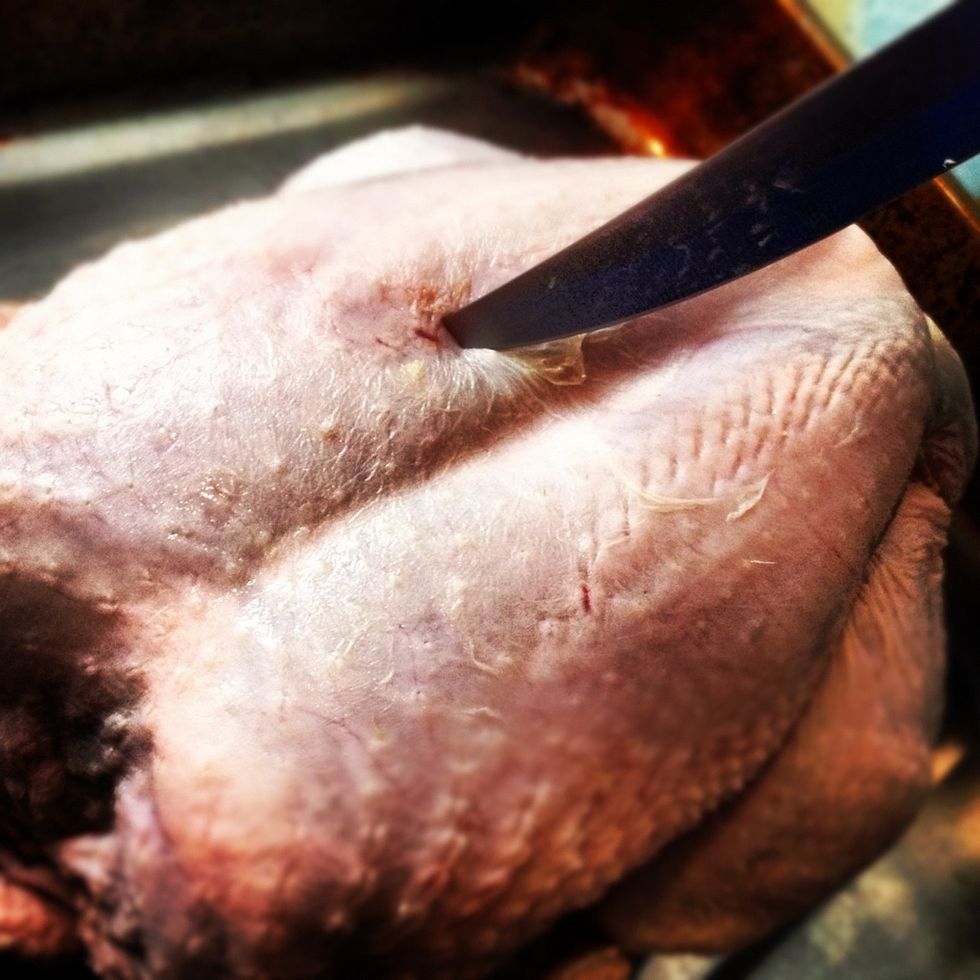 With a sharp knife pierce the skin on the top of the chicken.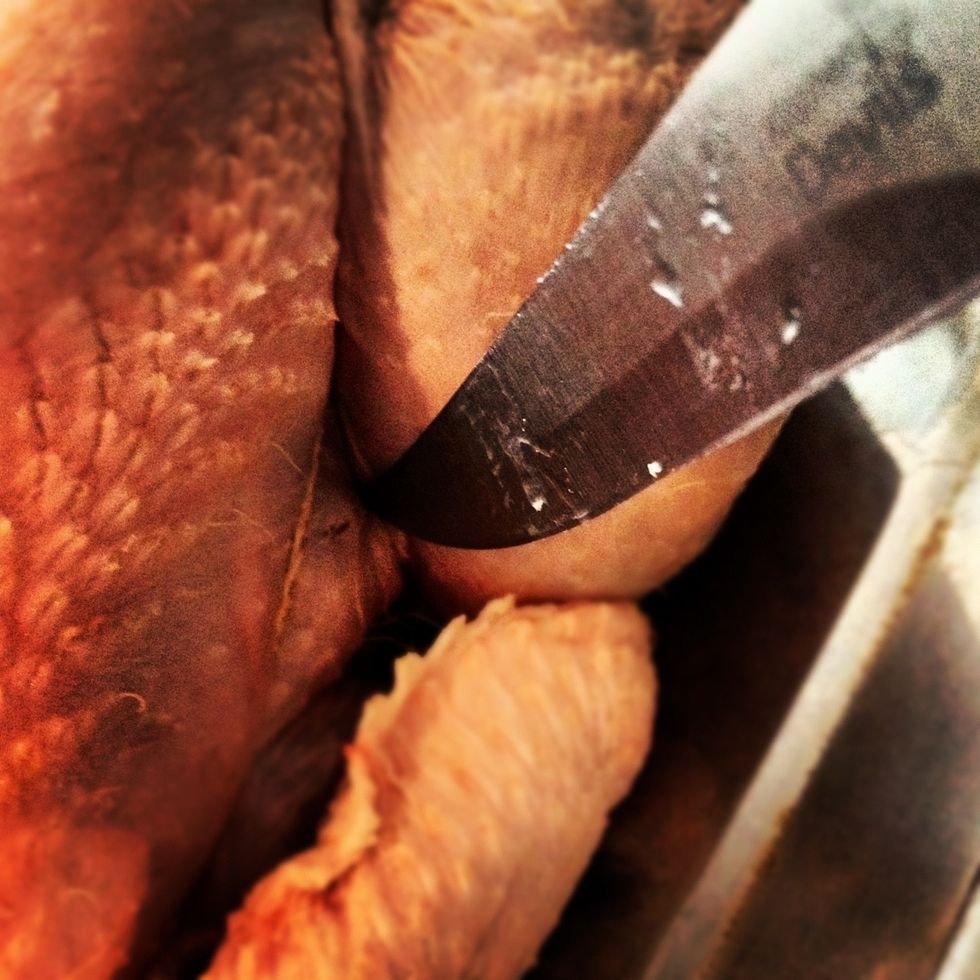 Also pierce the skin between the legs and body. Piercing the skin in these places stops the skin bloating and becoming dry.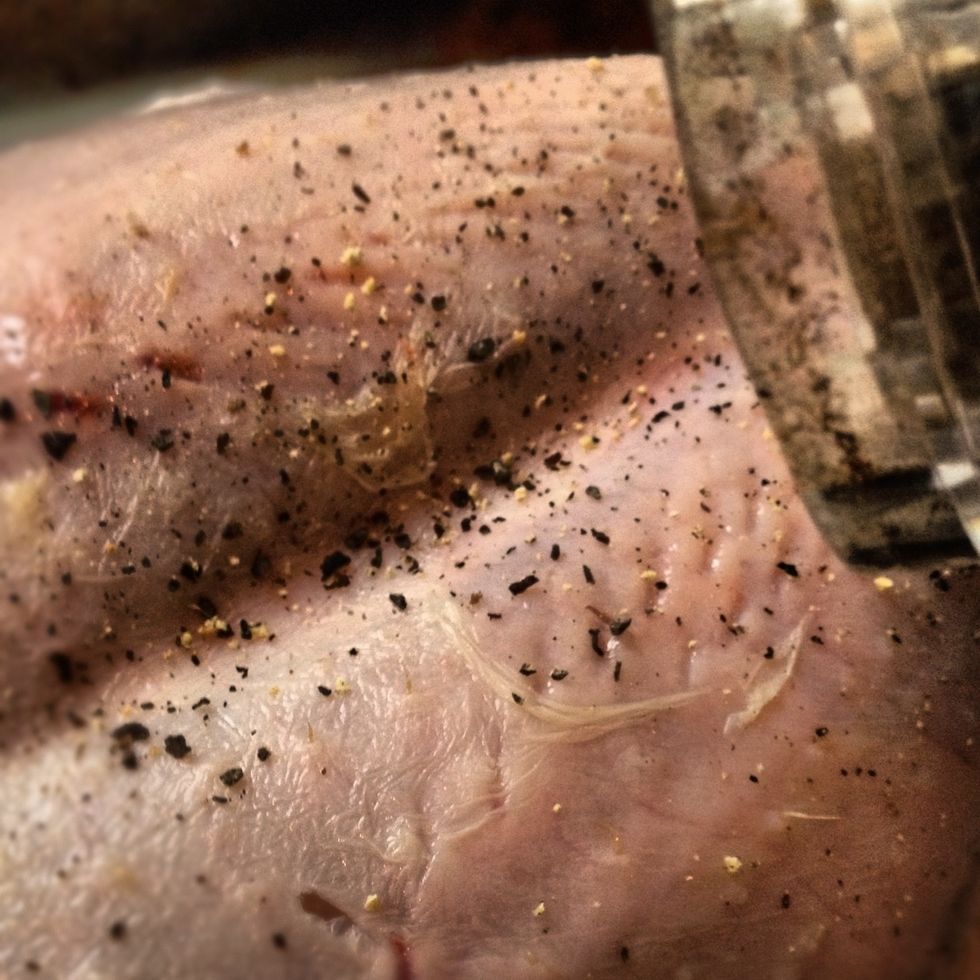 Drop the pepper on the top of the chicken.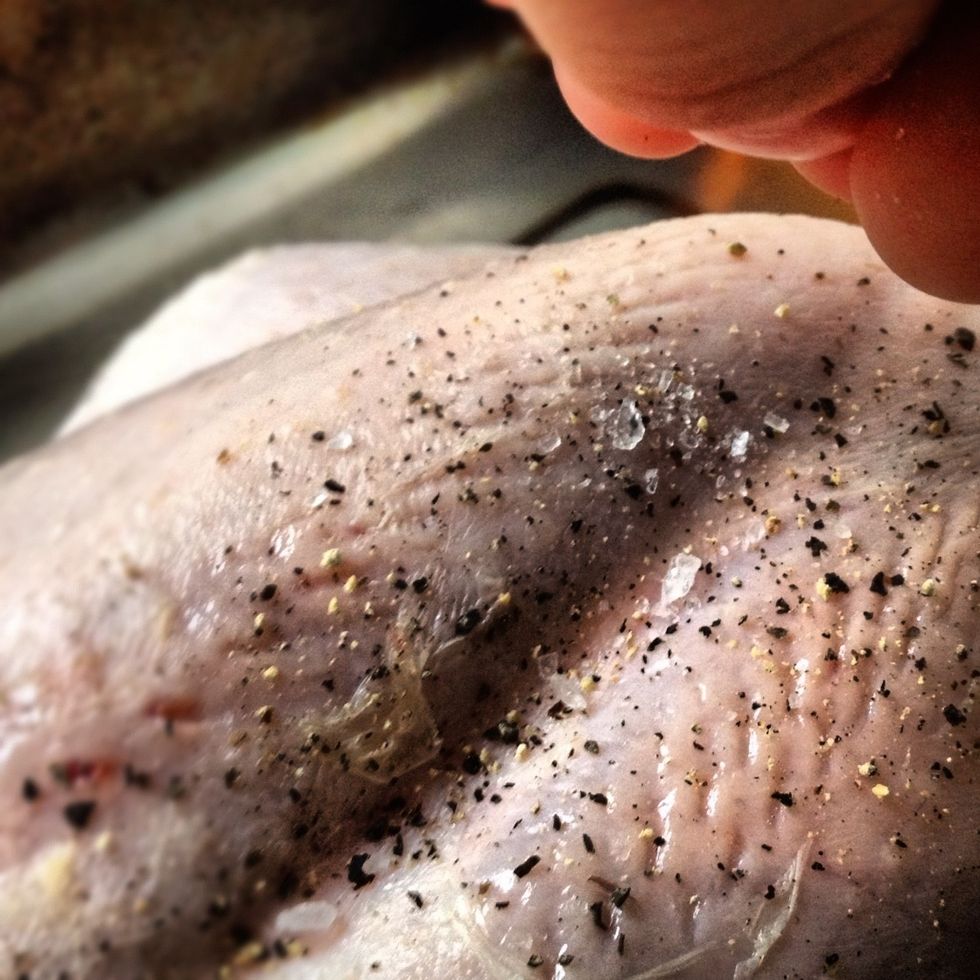 Add the salt.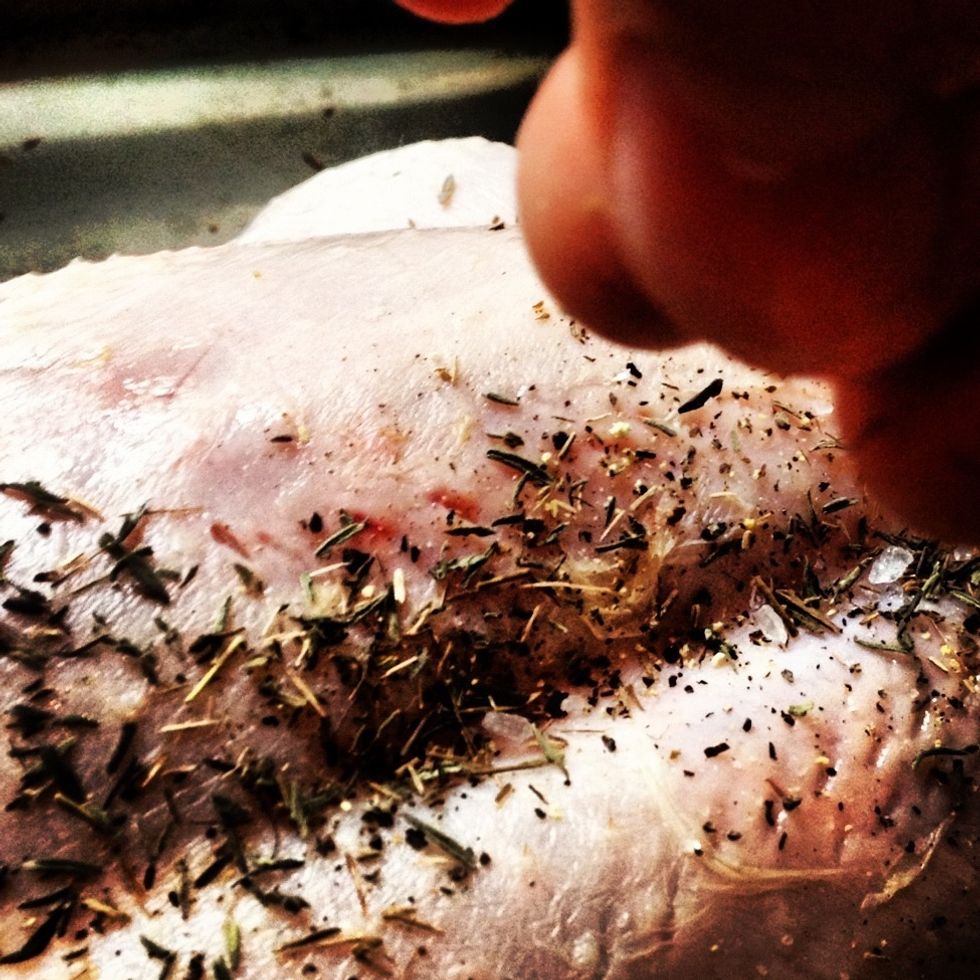 Parsley.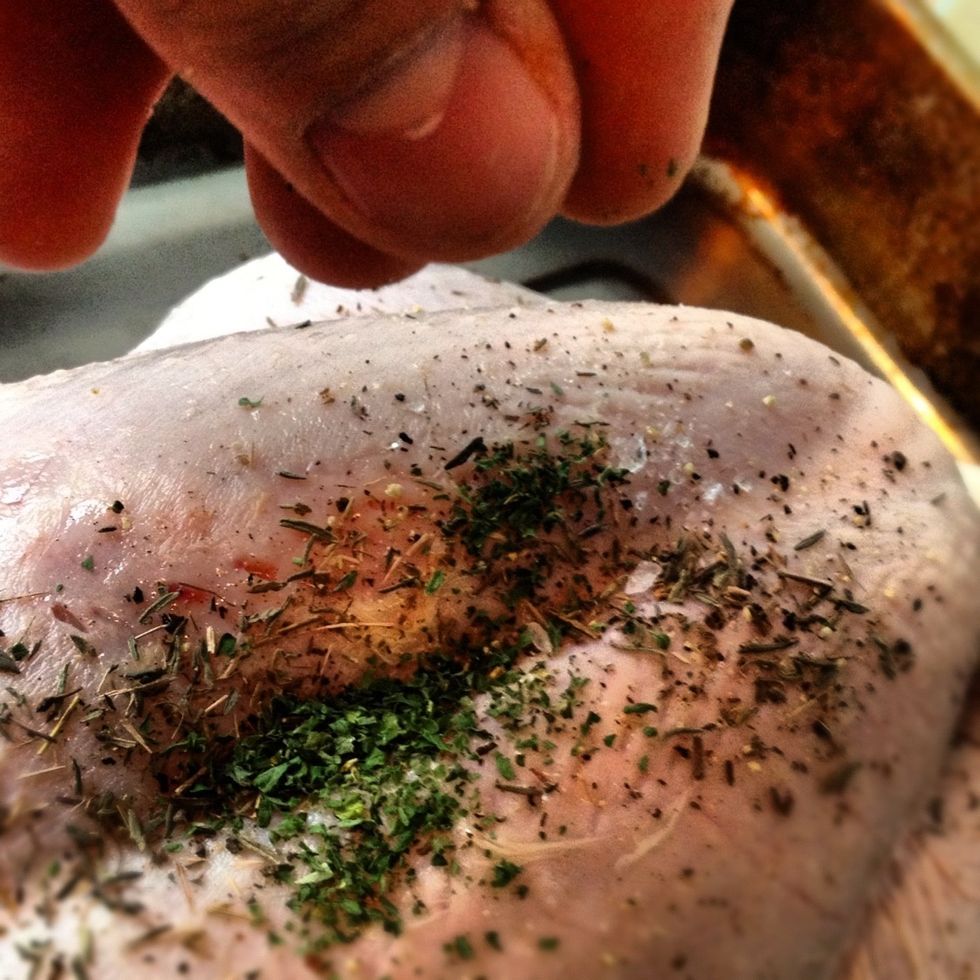 Thyme.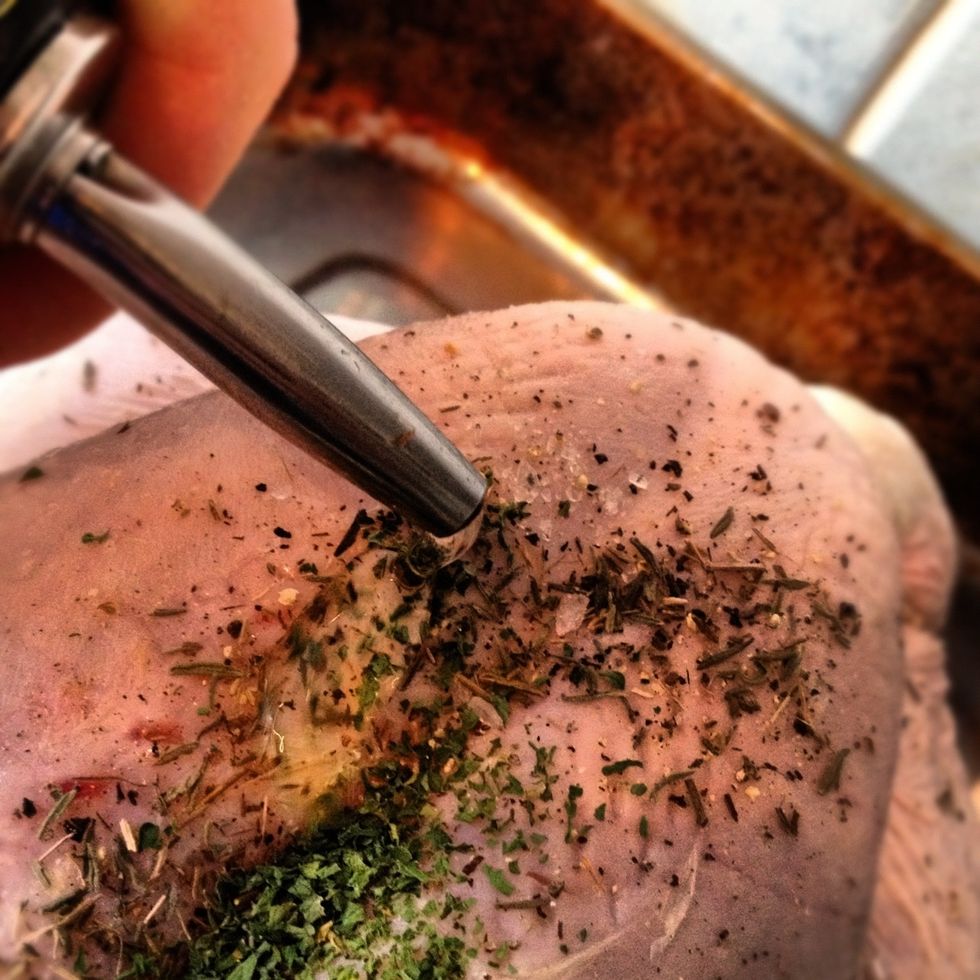 Drizzle with the olive oil.
With your hands rub the skin until coated evenly. Then put in the oven for 25 mins.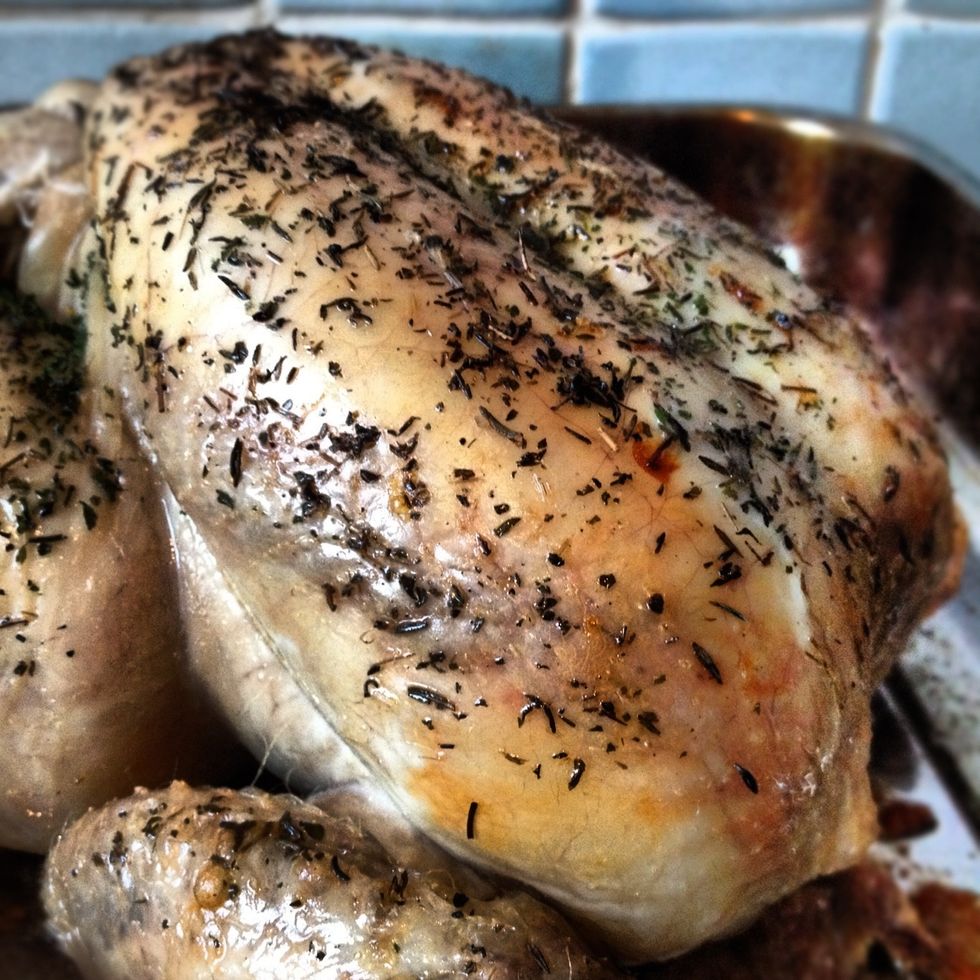 Take it out of the oven and with the door open drop the temp to a medium 140 degrees. It should come out beautifully golden, give it a quick shake to loosen it from the bottom of the pan.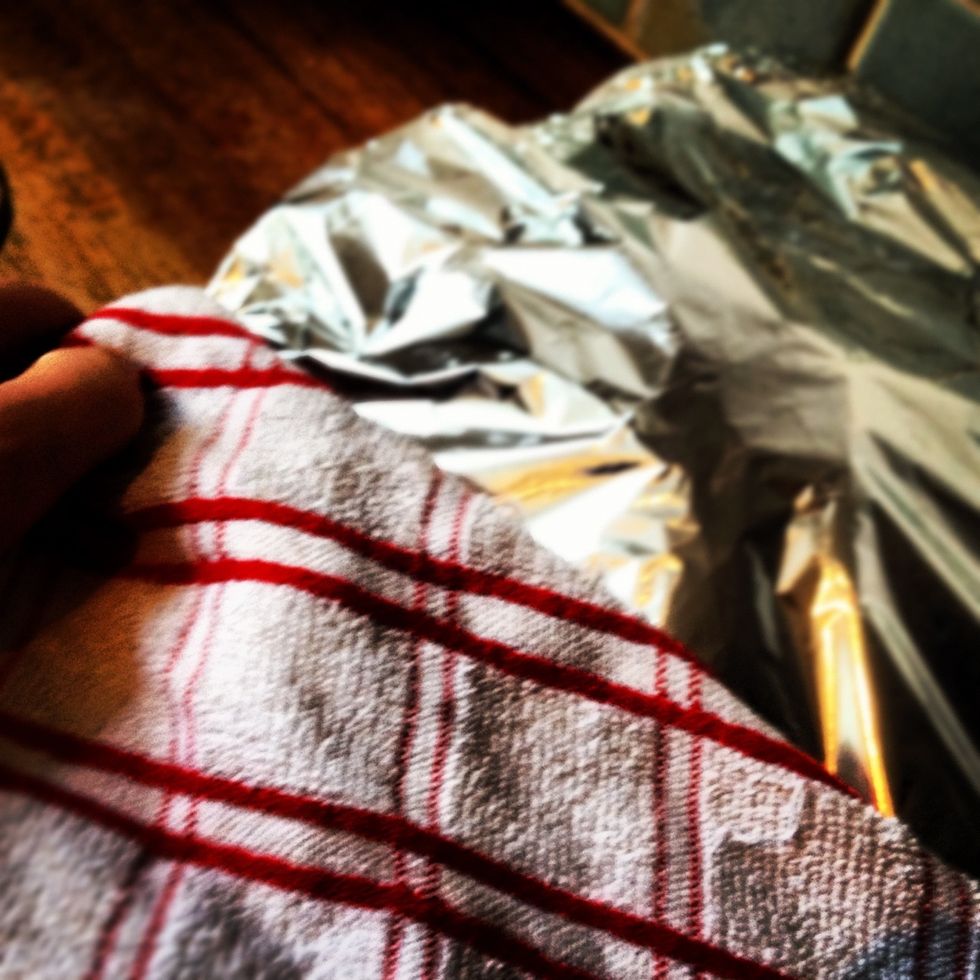 Using a tea towel to secure the foil, completely cover the chicken and pan. Put back into the oven at 140 degrees for 3 hours.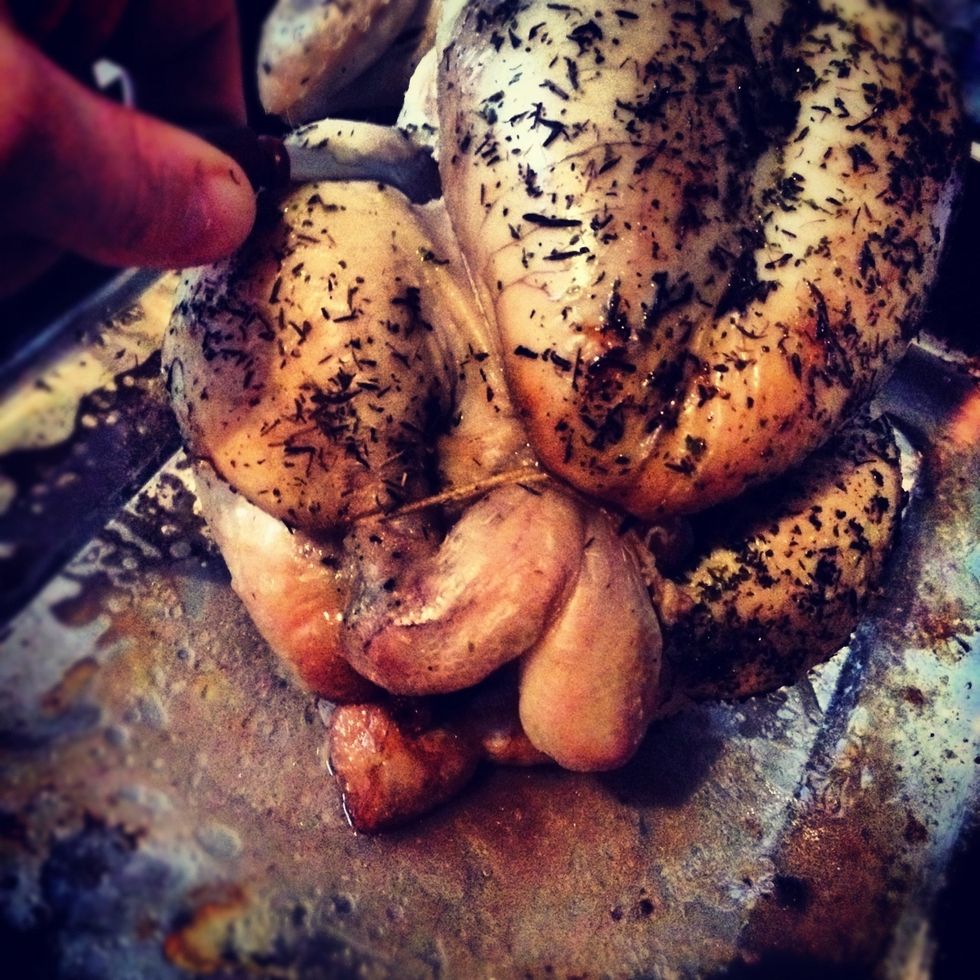 After an hour and a half unwrap and lift the chicken up from the sides with a fork to let the juices run out. At this point you should start to get the garlic and citrus aroma from the meat.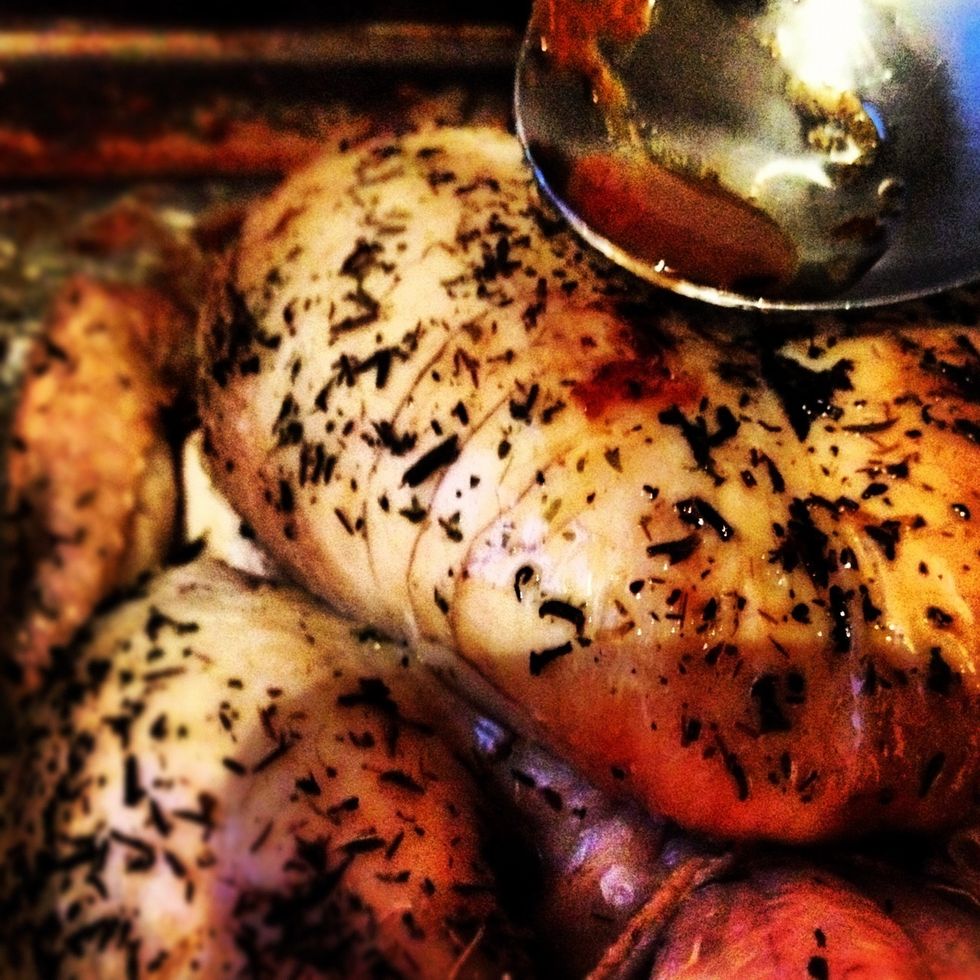 Baste the meat with the juices, wrap it back up and put it back in the oven for the duration.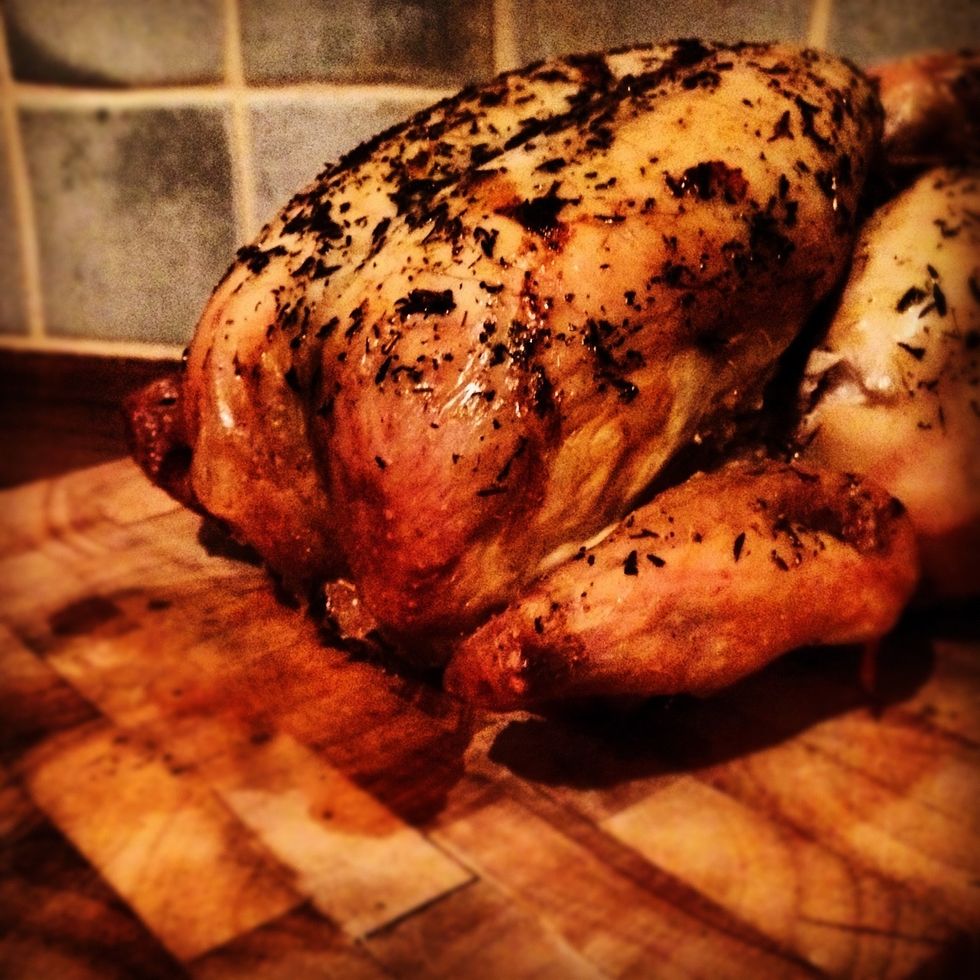 When it's ready take it out and set it aside on a chopping board and cover with foil. At this point the juices should run clear and the meat should be very moist and tender.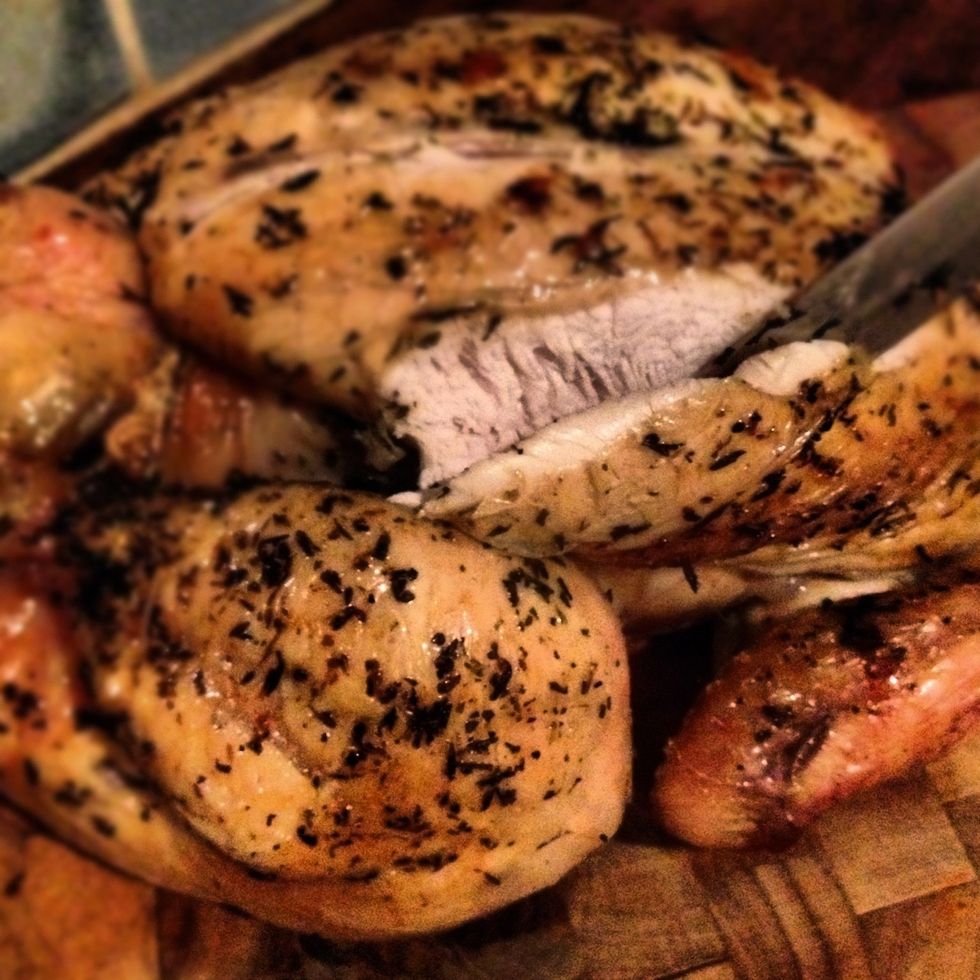 The foil will keep the meat warm whilst it rests for a good 10/15 minutes until you are ready to carve and serve. When it's cooked perfectly you should also be able to pull the meat from the bone.
1.0 Free range chicken
1.0 Lemon or lime
1.0 Large pinch of pepper
1.0 Large pinch of salt
1.0Tbsp Dried thyme
1.0Tbsp Dried Parsley
2.0 Cloves of garlic
1.0 Deep roasting pan
Baking foil
1.0Tbsp Olive oil
Rob Hartman
Sharing tips and tricks for natural nutritious food. Im trying hard to make my recipes as great as possible any feedback is much appreciated! @geniusfood