Easy and quick way of organizing your small earrings!
25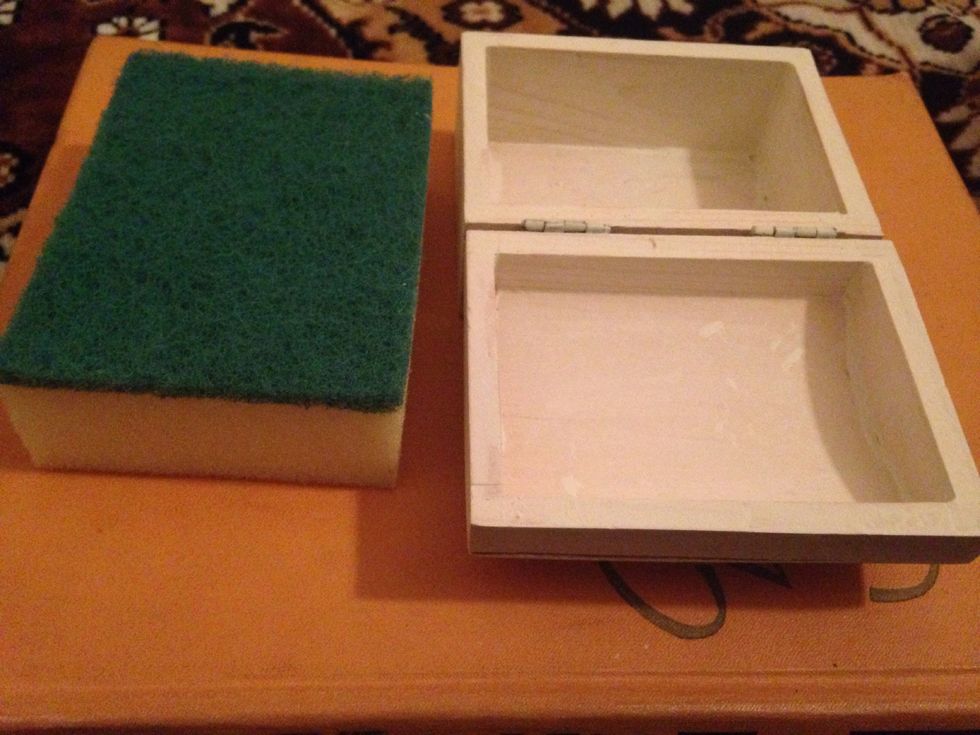 This is what you are going to need!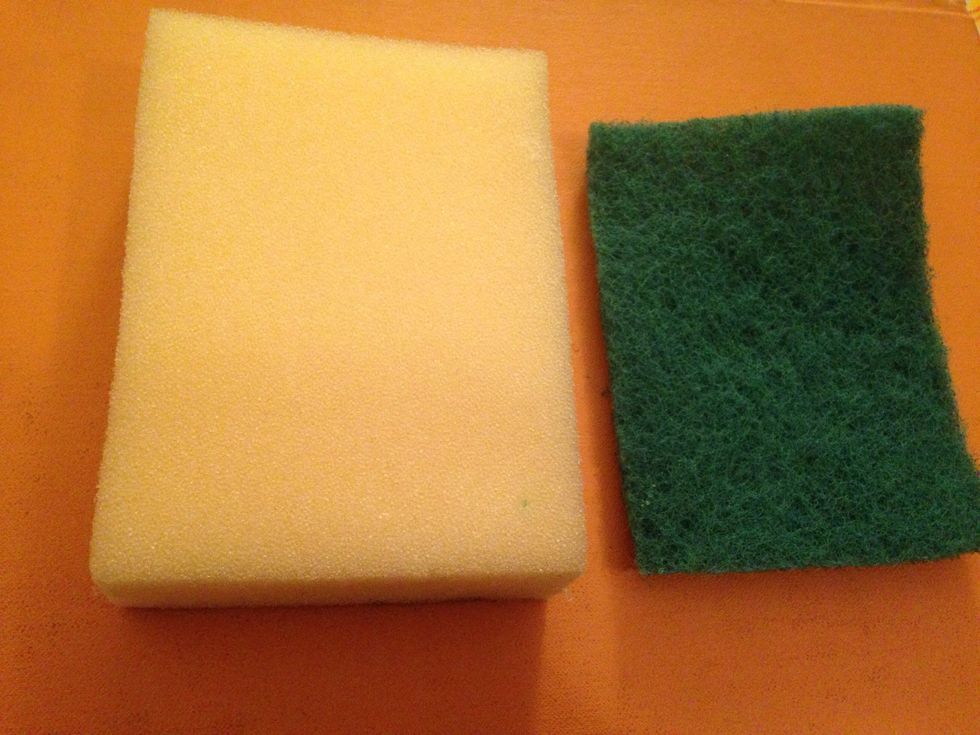 Separate the two layers of the sponge.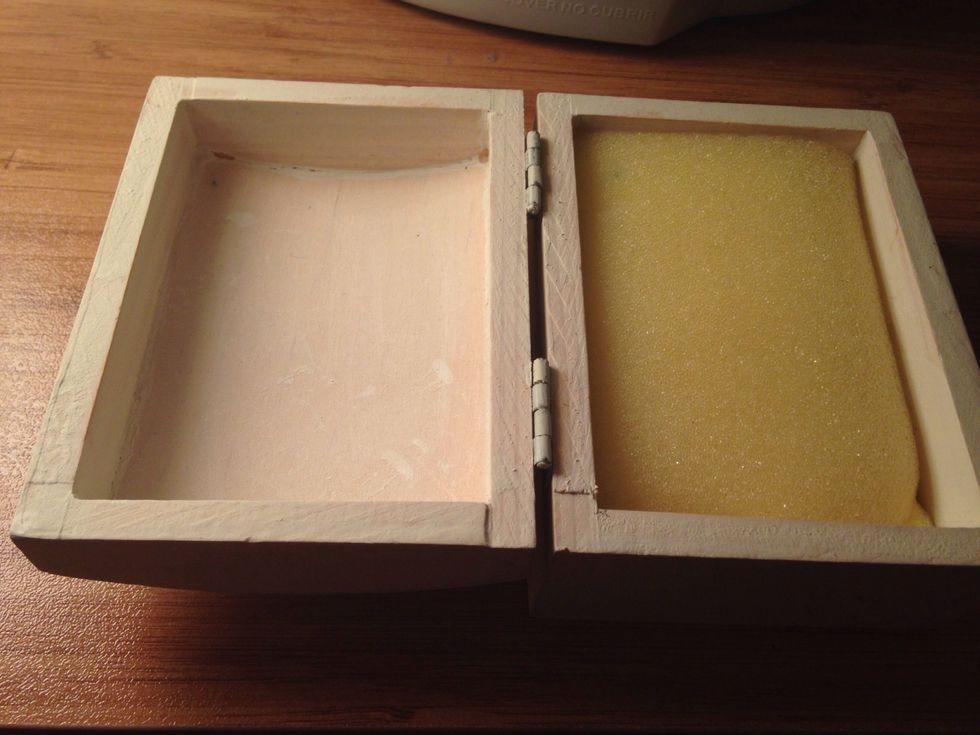 Put each half in the box. I put the small green half in the top and the larger yellow half inside.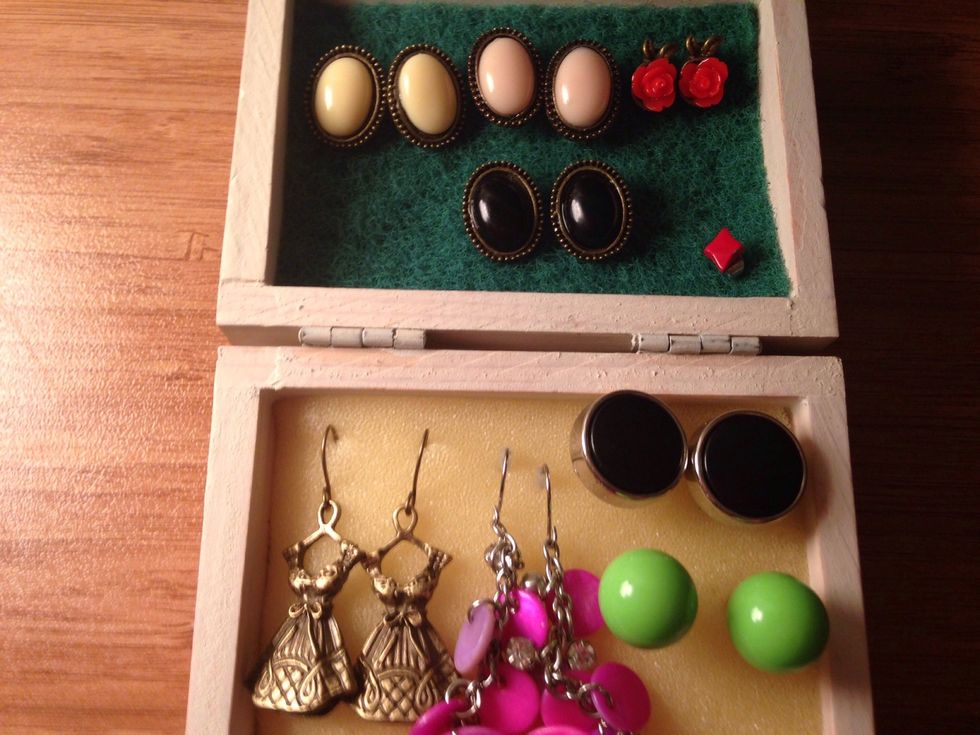 And then just put the earrings inside!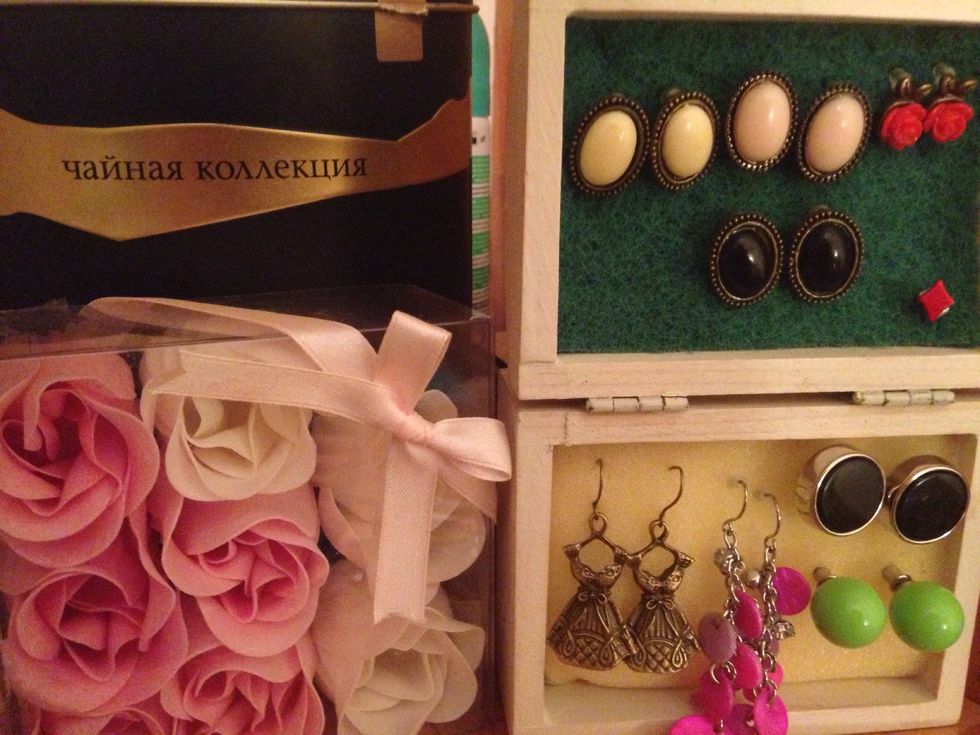 You can leave it standing or close it, you choose!
Simple two-layered sponge
Wooden box or just a box