I suggest putting your tabs in the order of the classes you're in. Then you can label them and you'll use your binder in order.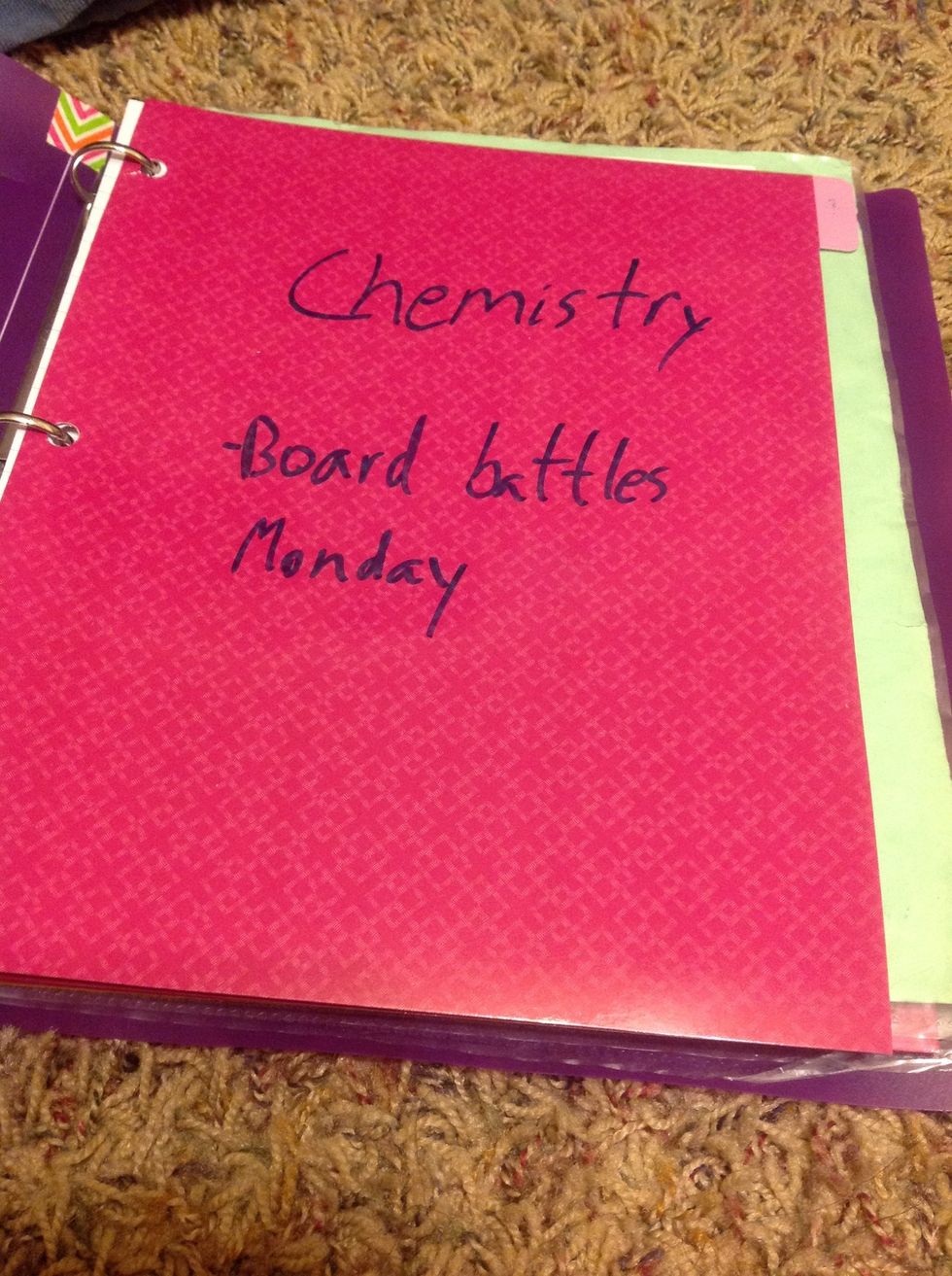 Studio C tab dividers or any kind of tab dividers that will work with dry erase markers are good, so you can add changeable notes for yourself.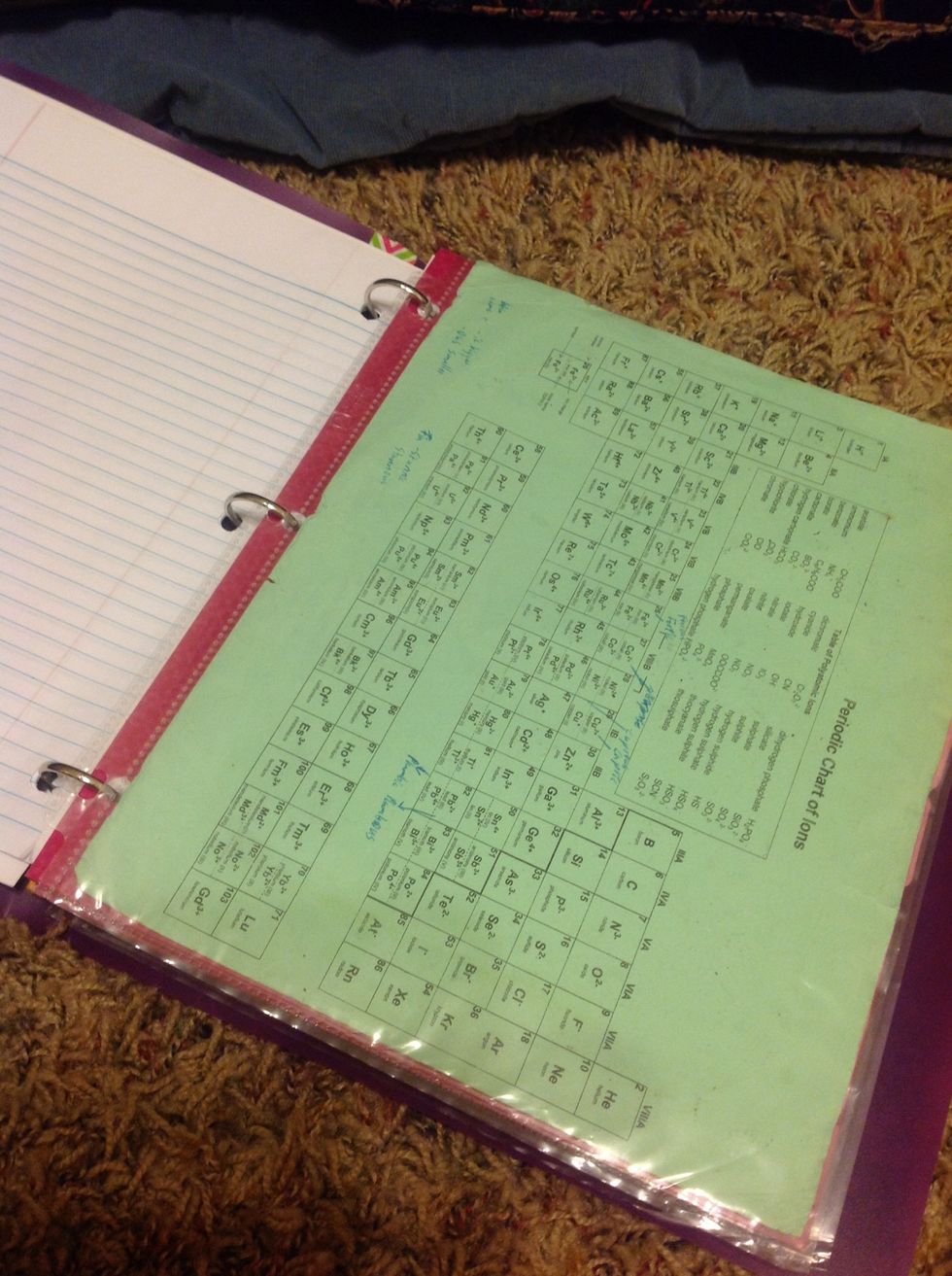 Keep loose leaf paper in every tab for note taking or just general use. Use clear binder sheets to hold important papers you'll use often.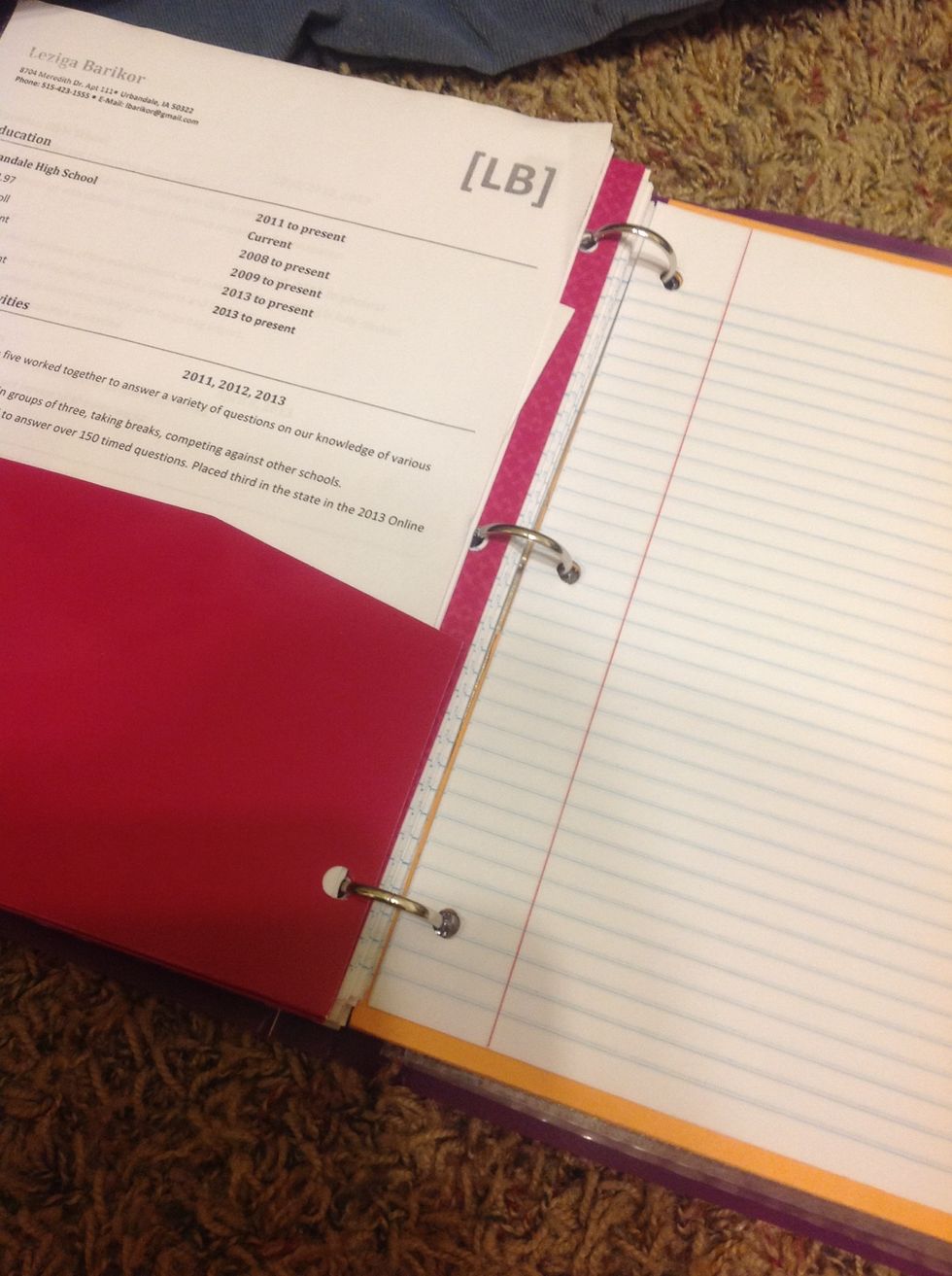 The most important thing is remembering to clean it out every so often. After tests and major projects you should be able to get rid of some things.
1 regular 1-3 inch binder
1 packet of tab dividers
Marker (dry erase or permanent opt)
Loose leaf paper
School supplies needed