An easy, digital way to keep your nail polish swatches organized and handy.
313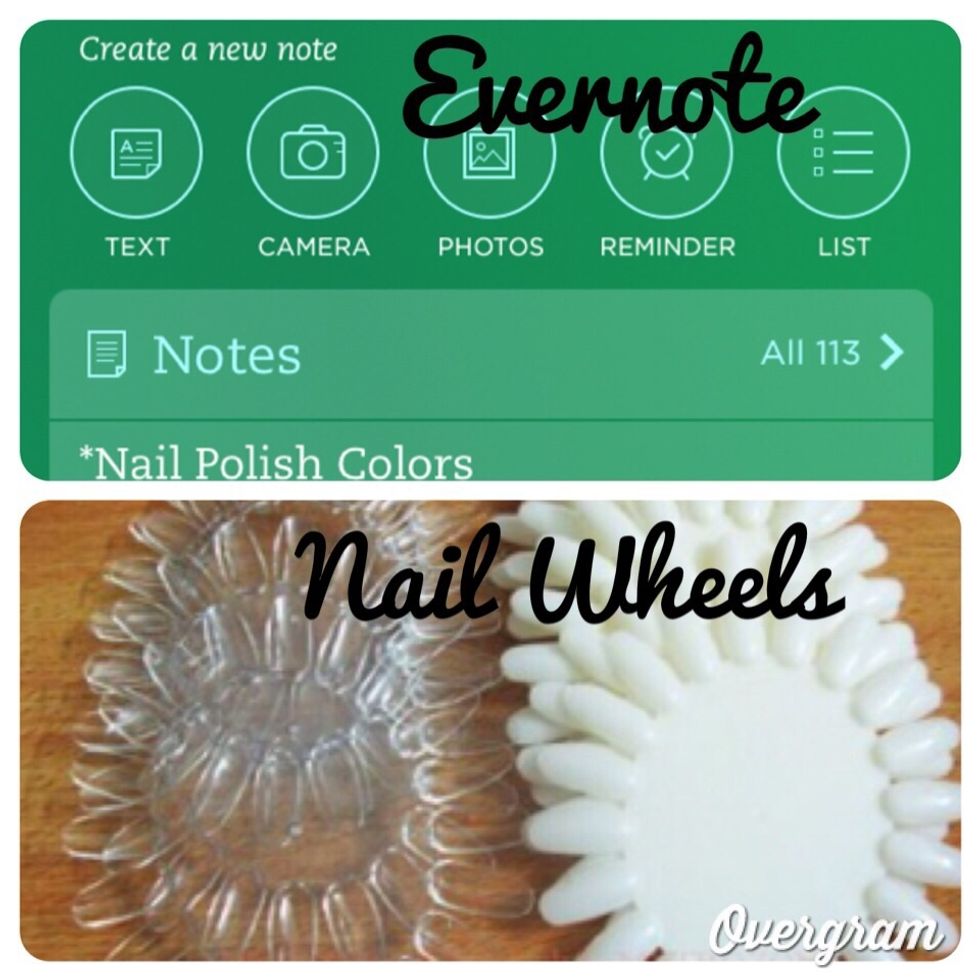 You will need a copy of Evernote on your smartphone or other note-taking app. You'll also need nail wheels. Amazon has them for $2.50 for 10. 5 clear & 5 opaque. Buy: http://tinyurl.com/Nail-wheel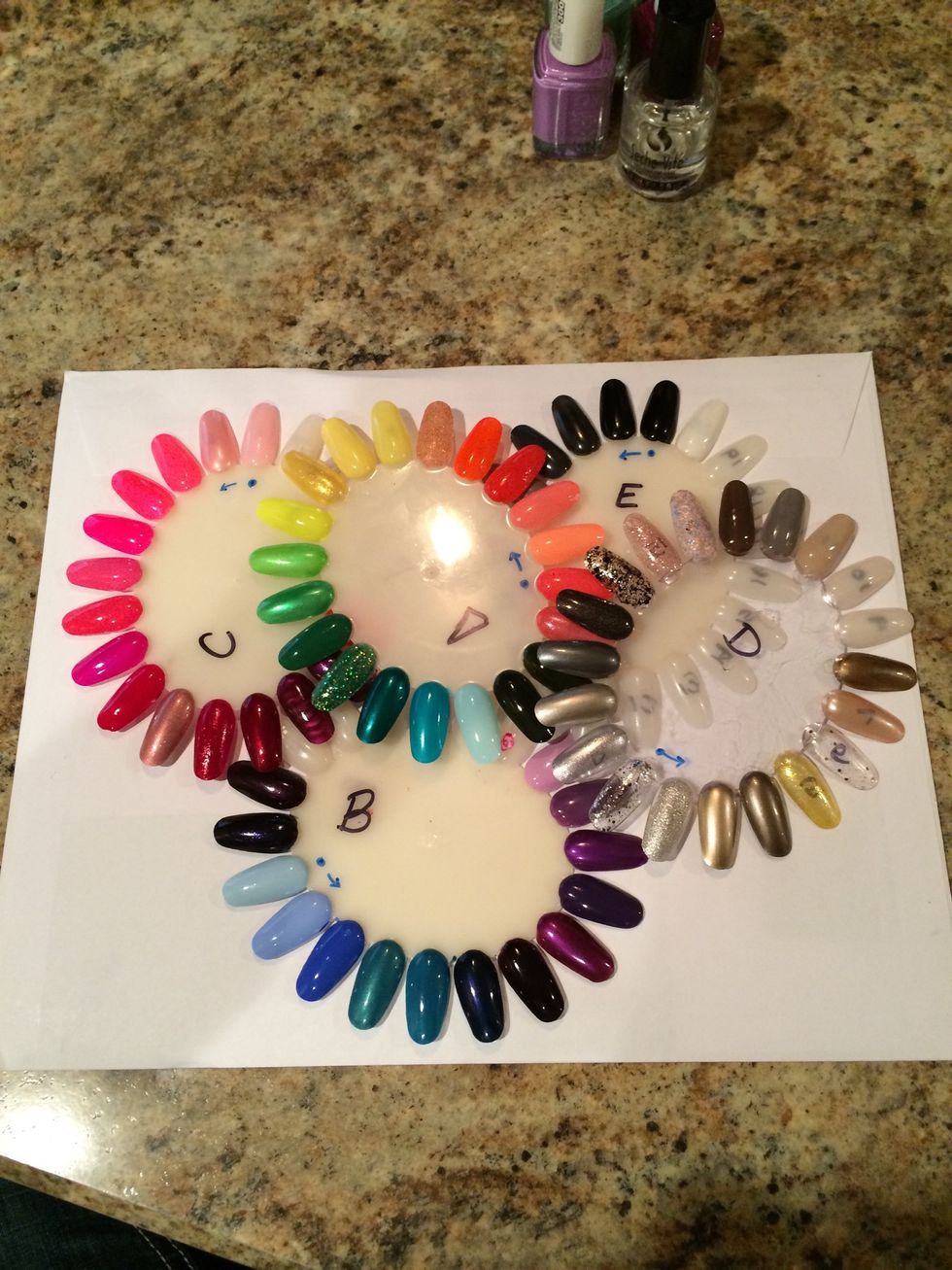 The wheels work well for various reasons: you can easily practice designs, they are reusable and you can use them as originally intended, to swatch colors before committing.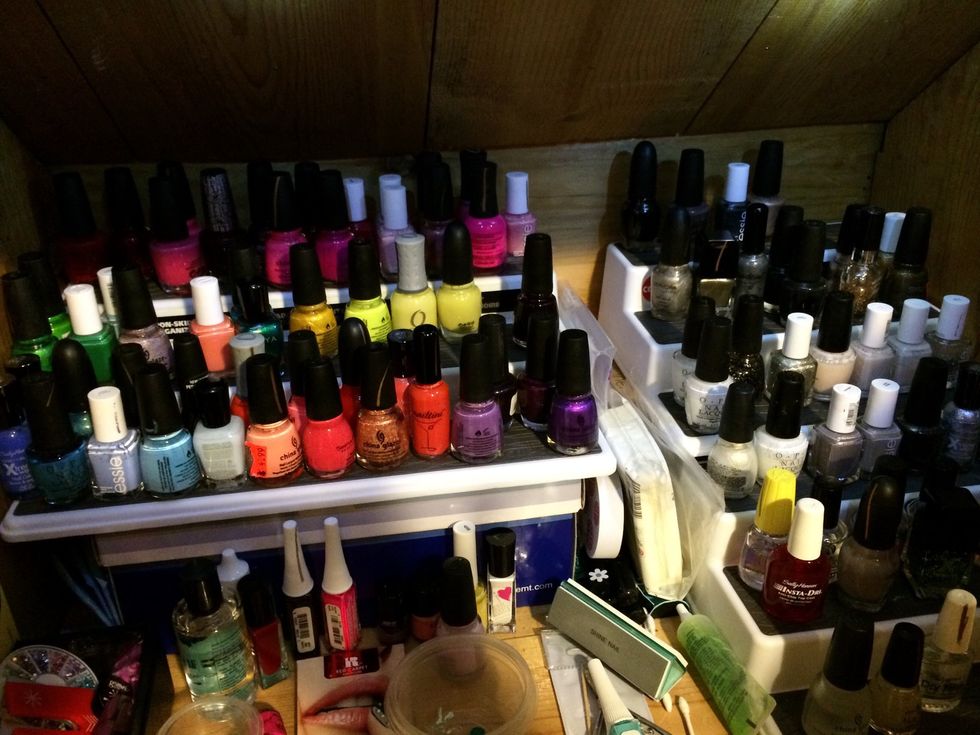 To get started, gather all the nail polishes you wish to swatch. Divide these by either color or brand. I swatched by color.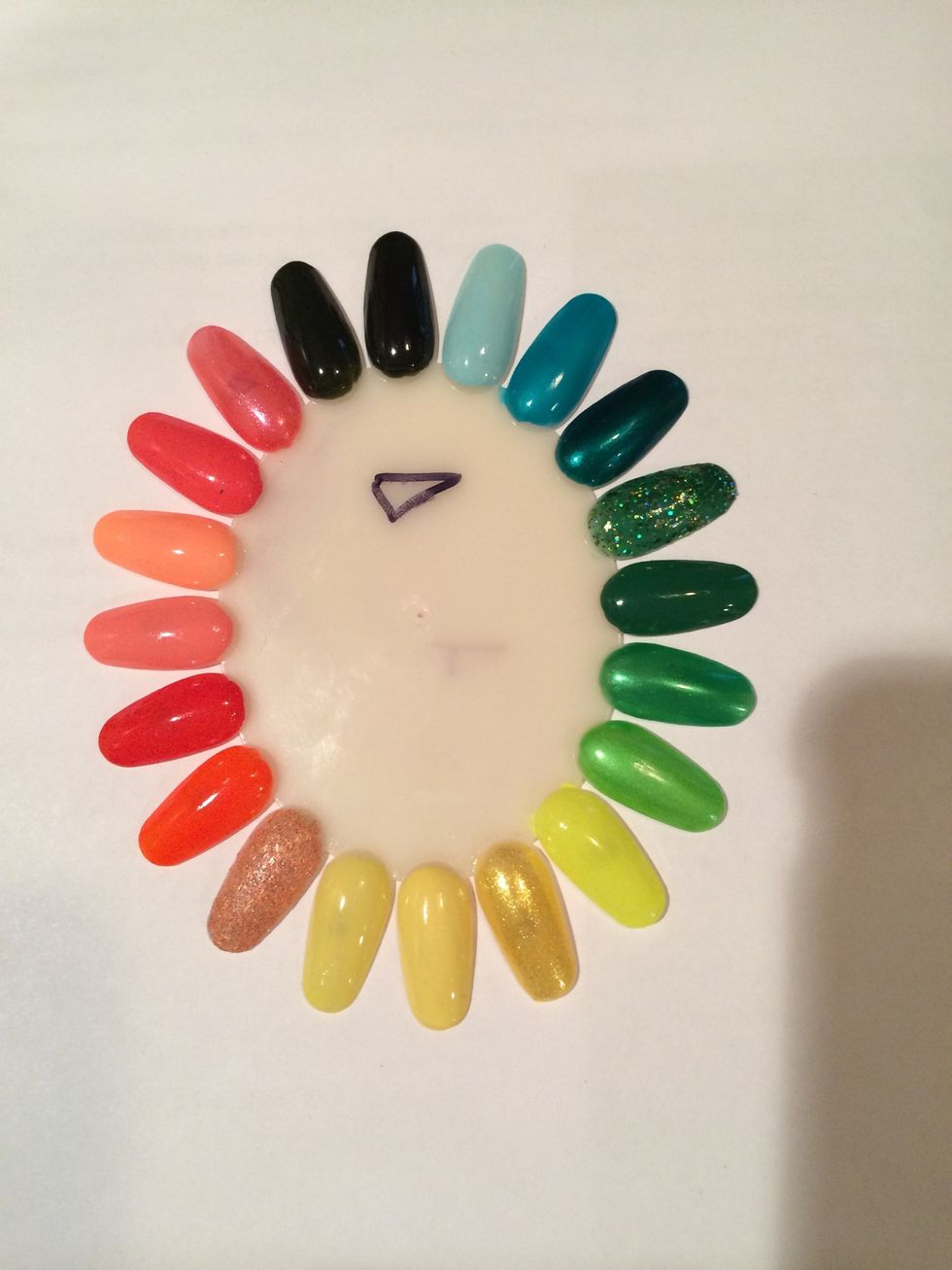 I started with my corals and worked in order of ROYGBV. If you have a lot of 1 color, you may want to dedicate a wheel to just that color. I saved my true reds and pinks for another wheel.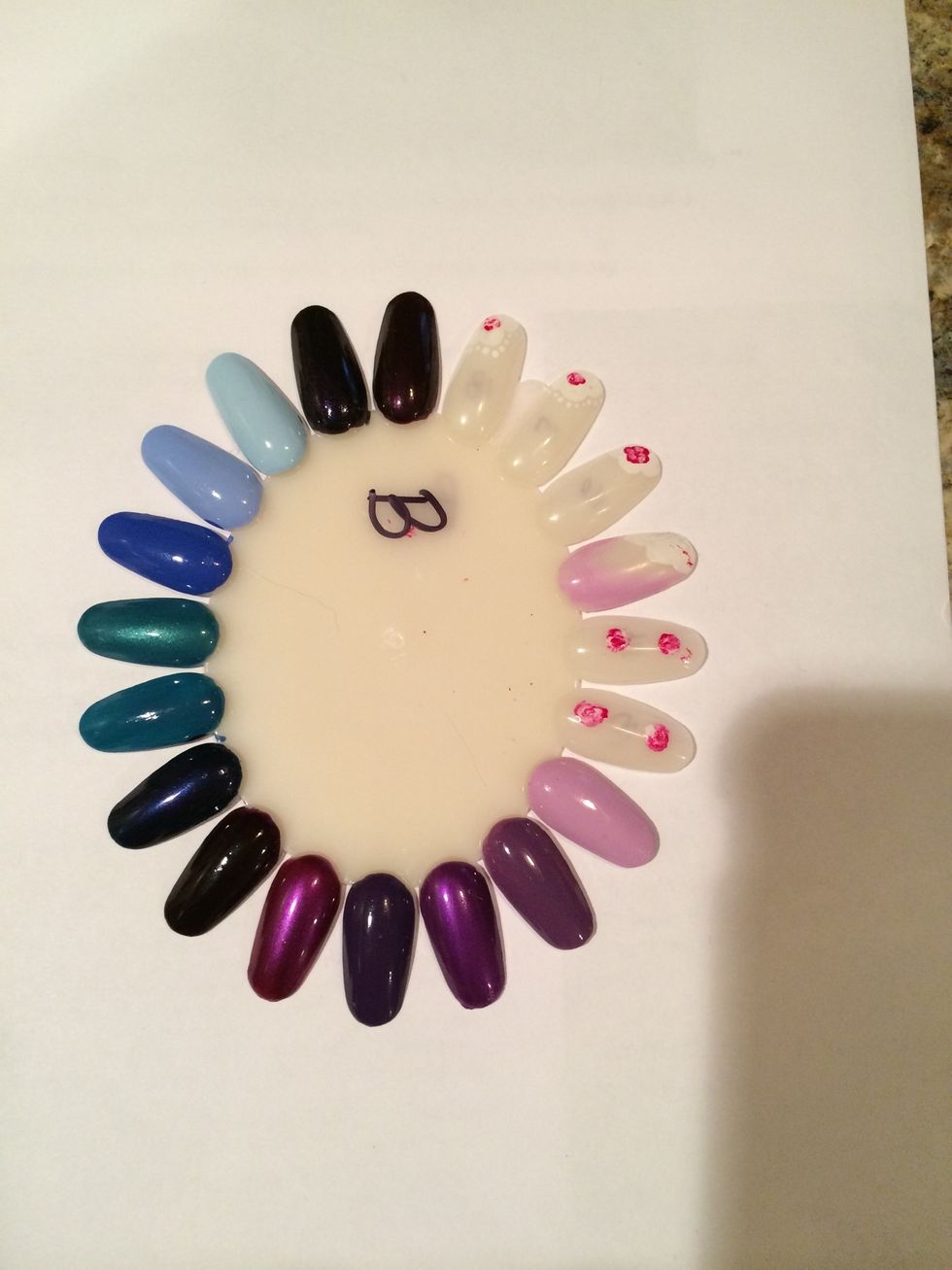 My blues continued onto my second wheel and then came the purples. I tend to buy a lot of these colors, so I left some swatches empty. You can see I used them for practice for the time being.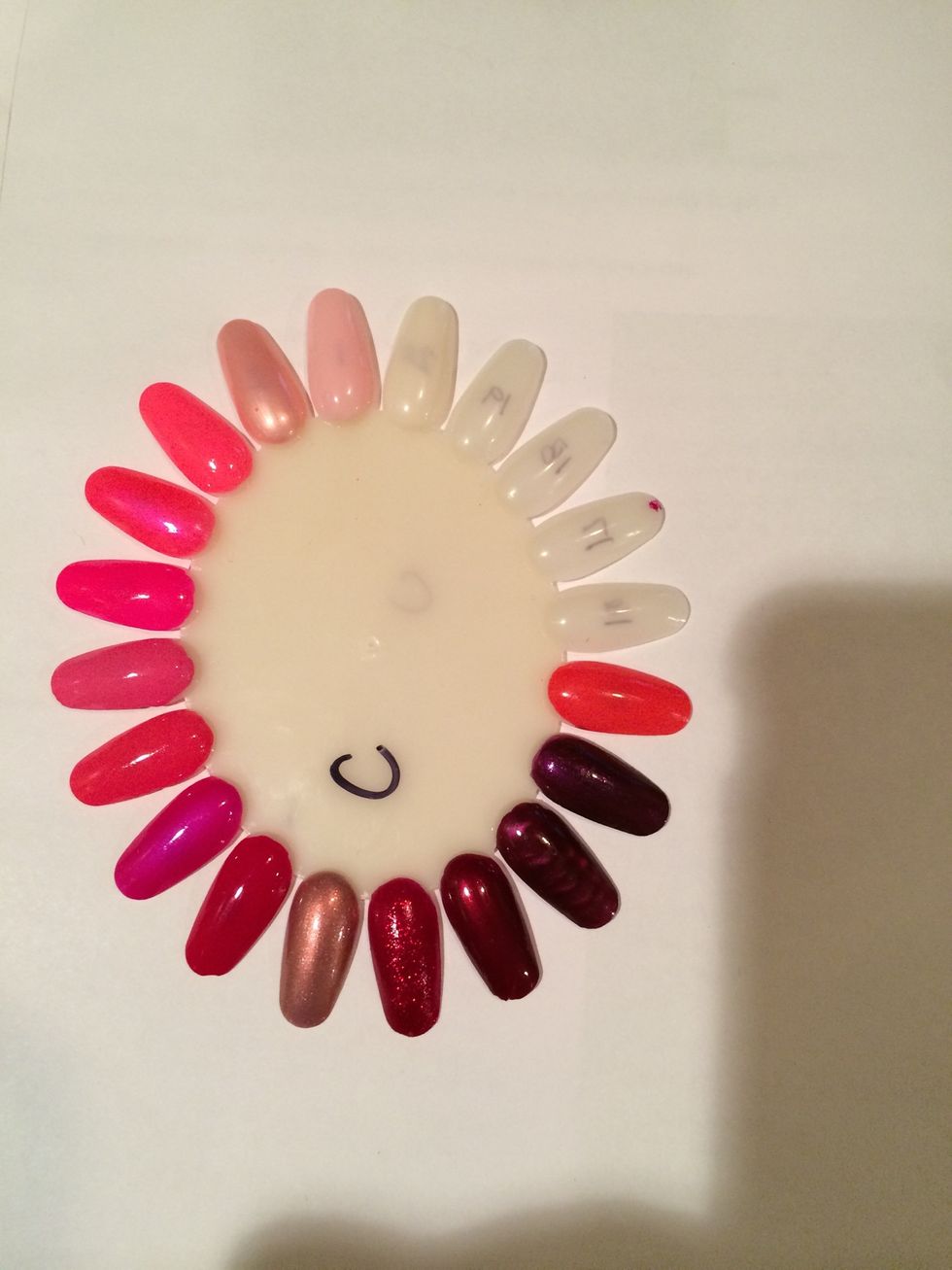 Again, I filled up the wheel with one color and left some remaining swatches for future purchases.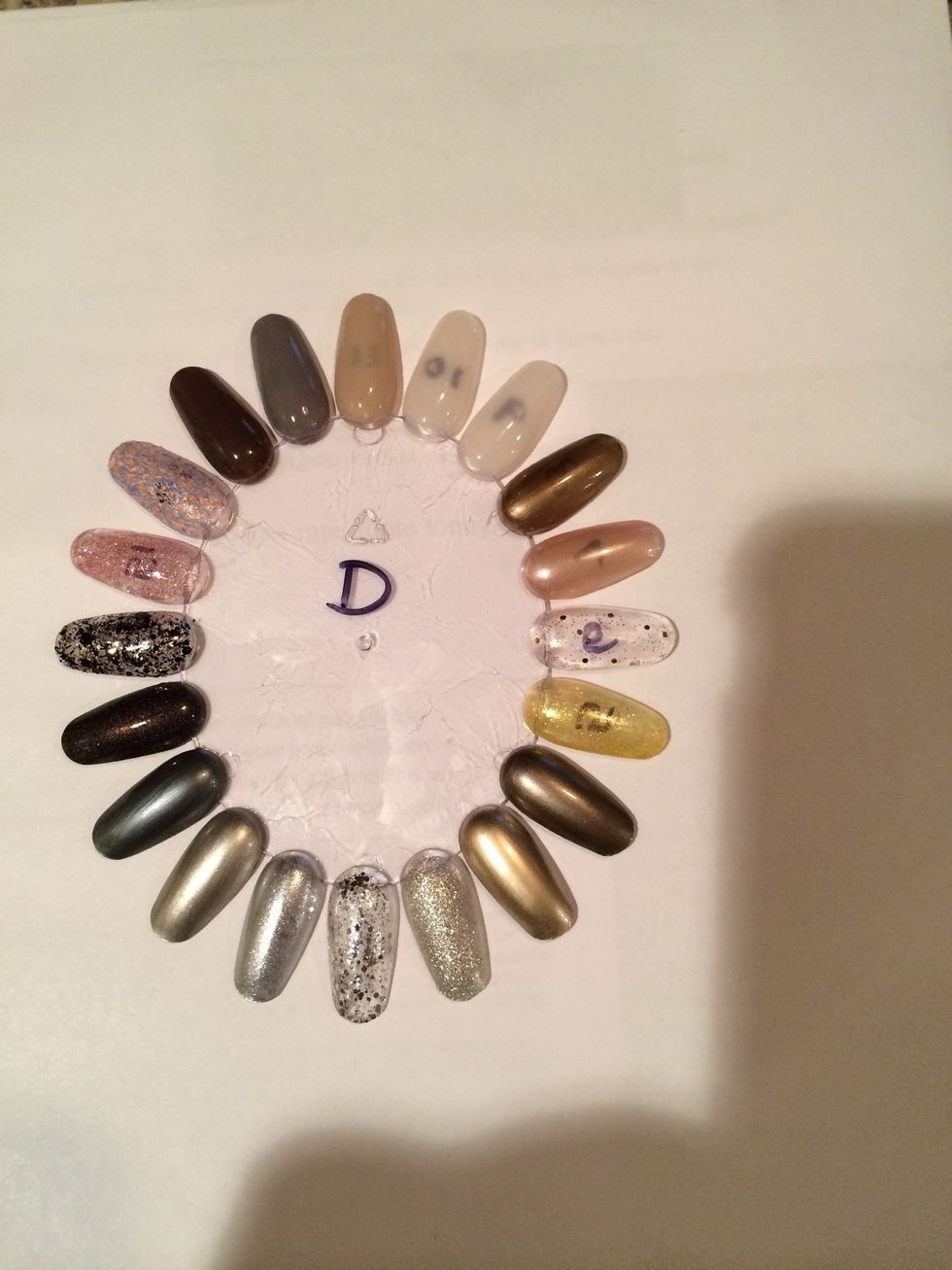 I chose the clear wheel for my glitter base polishes and lighter colors, so I could lay them over other colors and see their effect.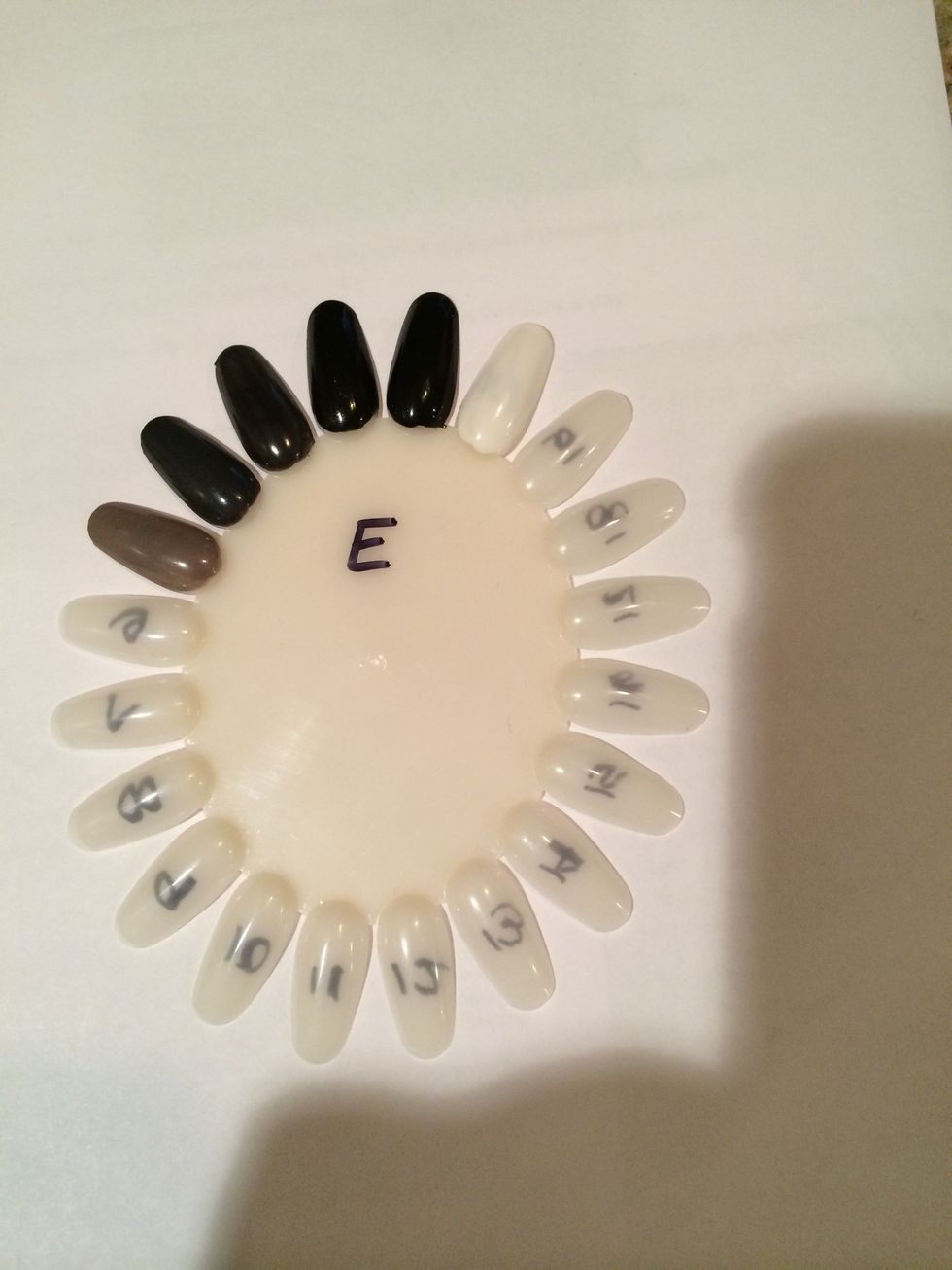 My neutrals and blacks were my last wheel.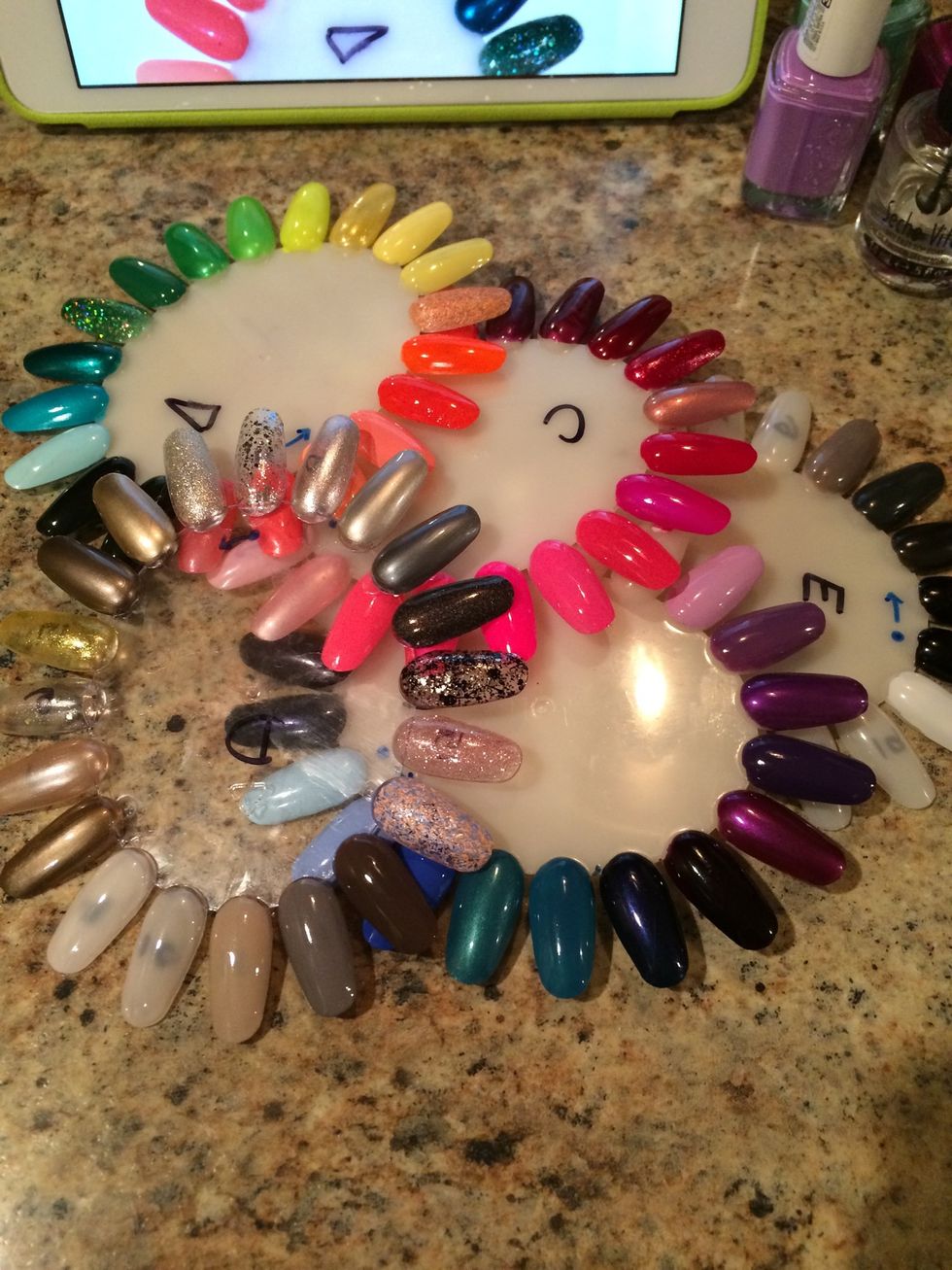 Every wheel, except the glitters, has two coats and a clear top coat. This is typically how many I need on my own nails. The glitters got as many coats needed to make them as close to opaque.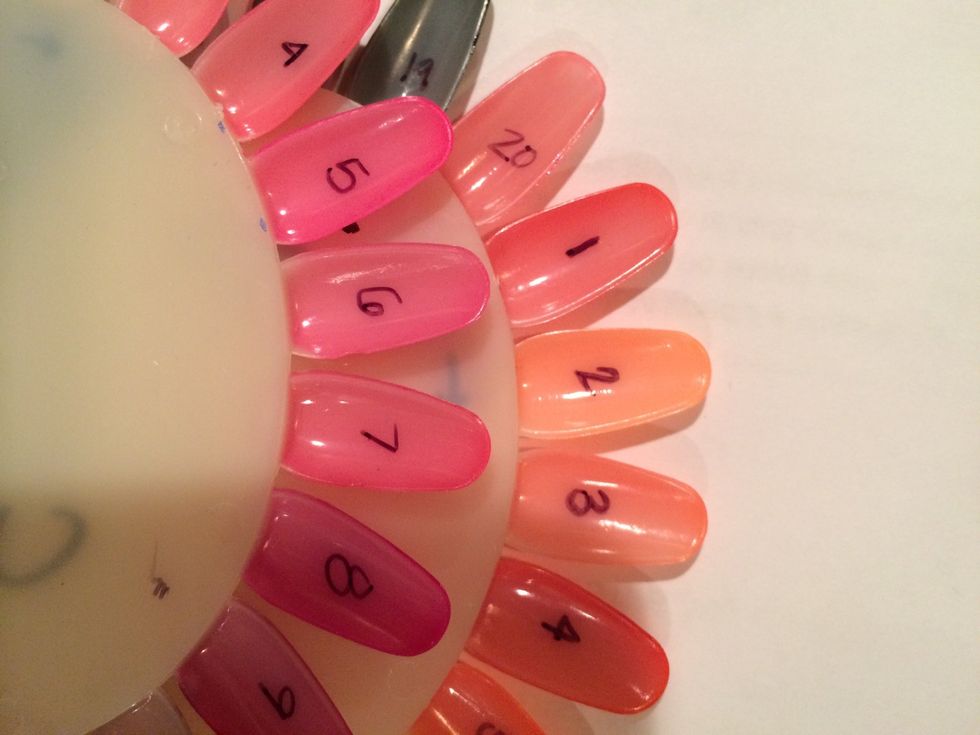 I started by numbering the backs 1-20. I then started swatching. I found you could swatch about 3-4 at a time without getting polish every where.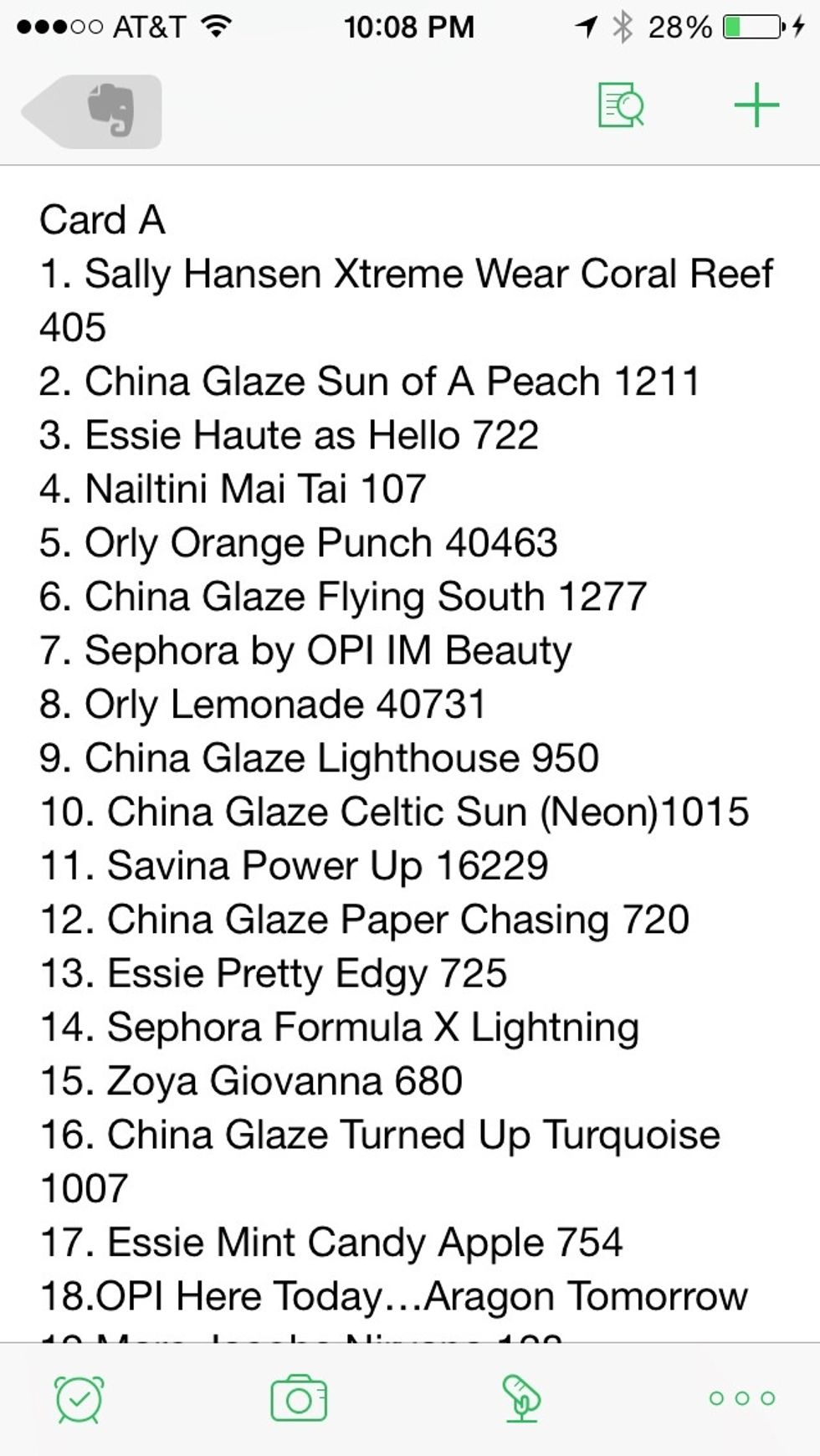 In Evernote, I wrote down each color along with the brand.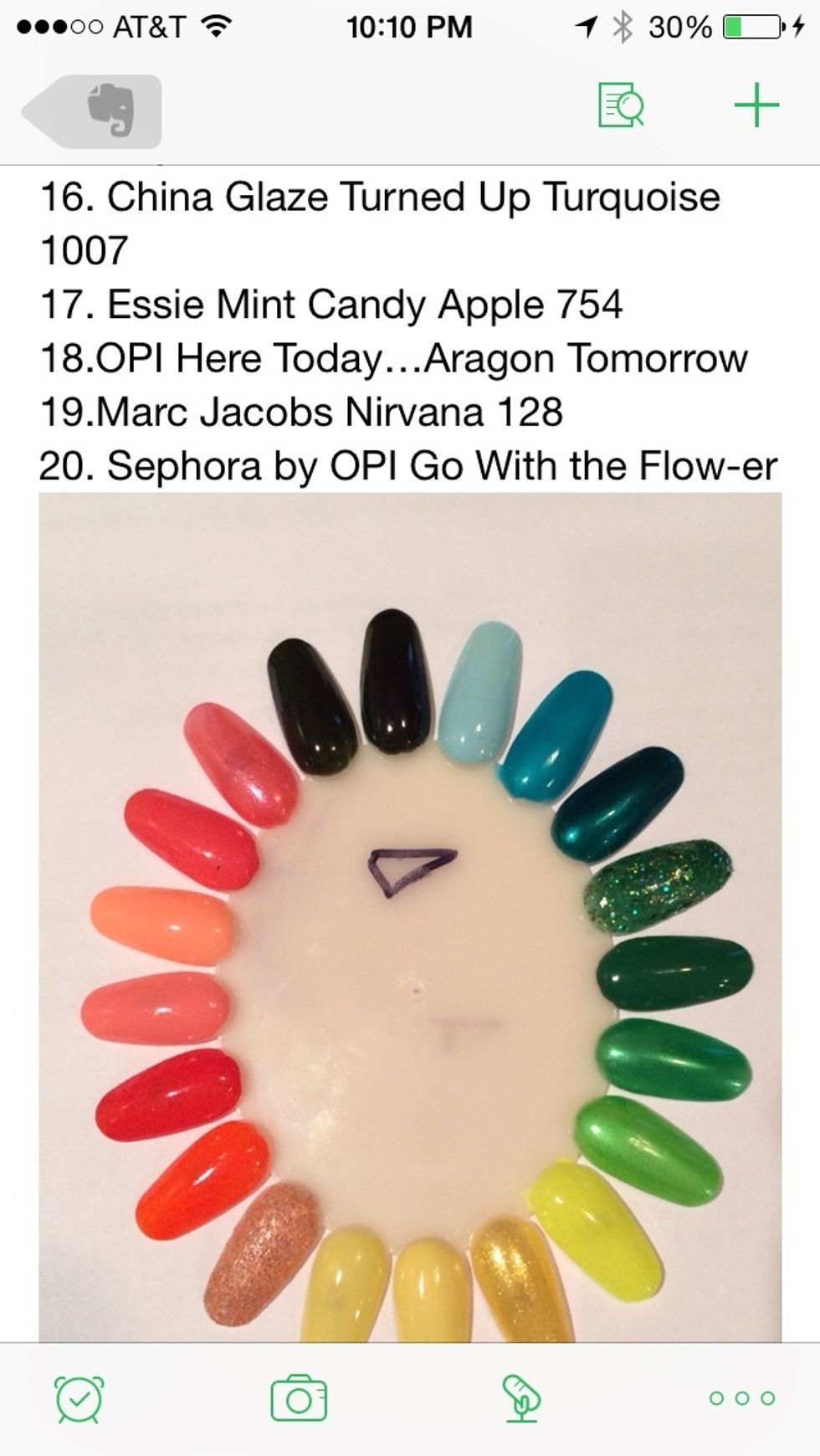 When finished with my first wheel, I labeled it A and added a picture to the Evernote post.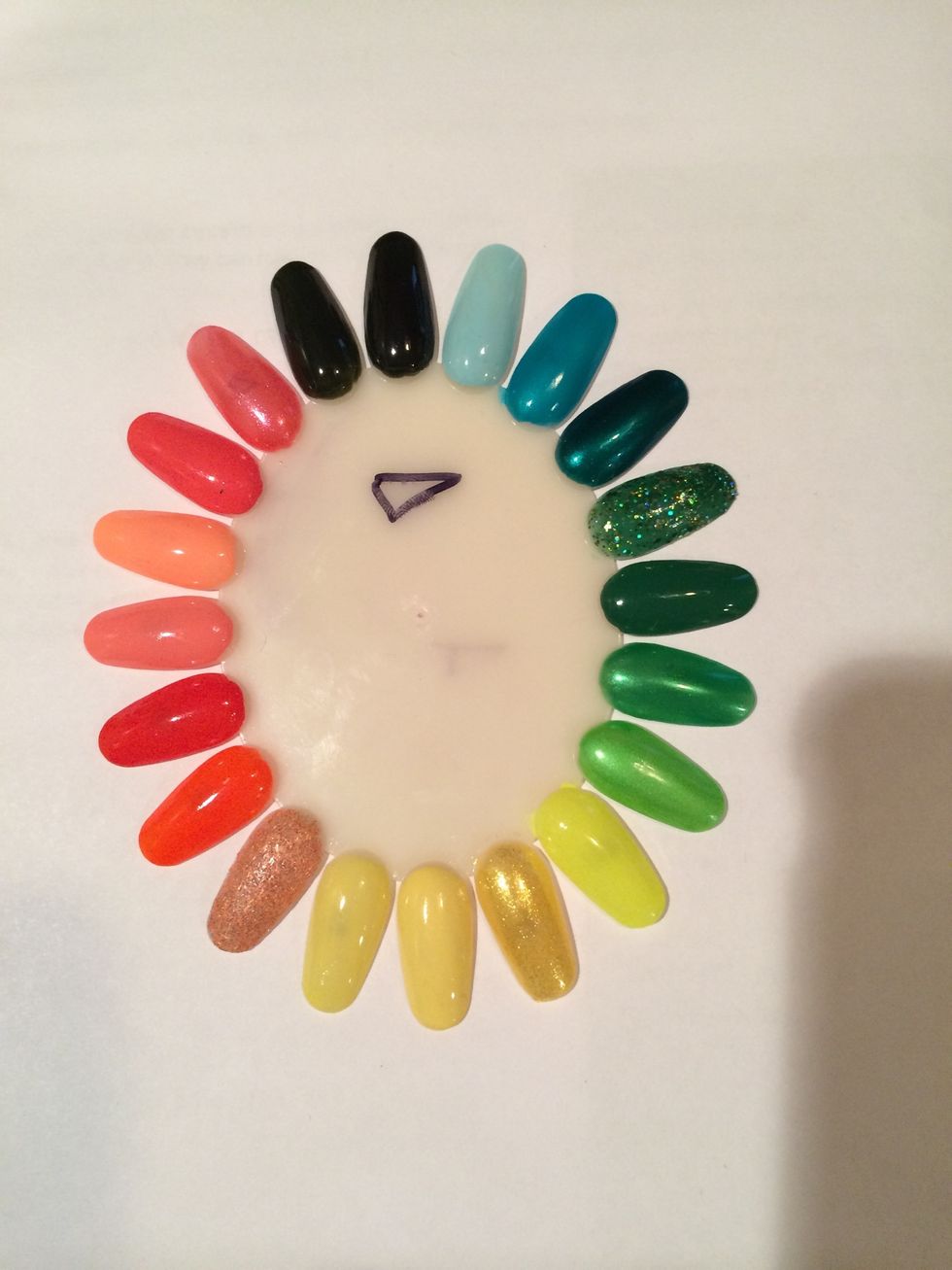 This wheel is done, so using YouDoodle app, I added numbers on a photo to include in my Evernote.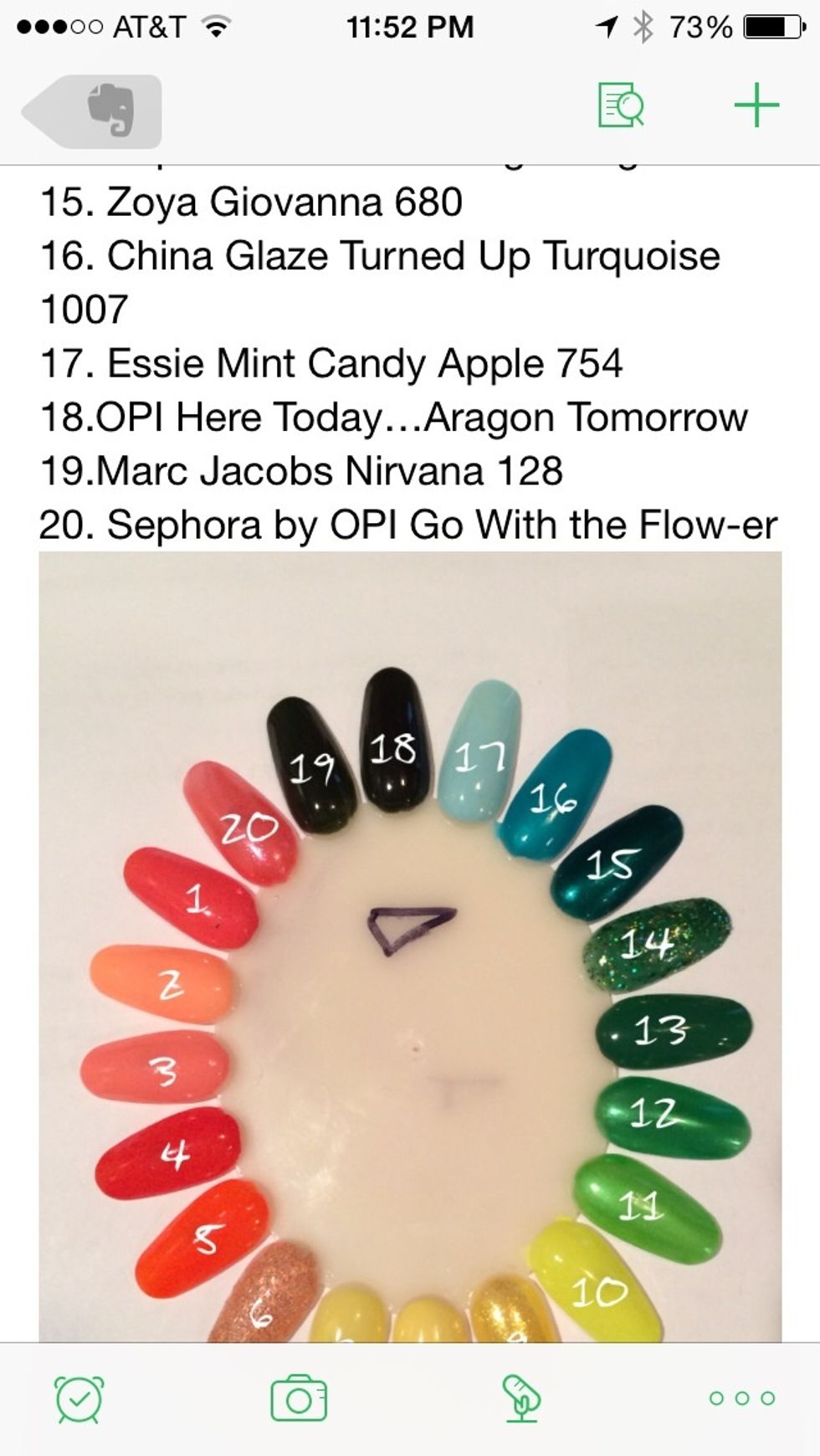 Now I can easily identify the colors when shopping for new nail polishes.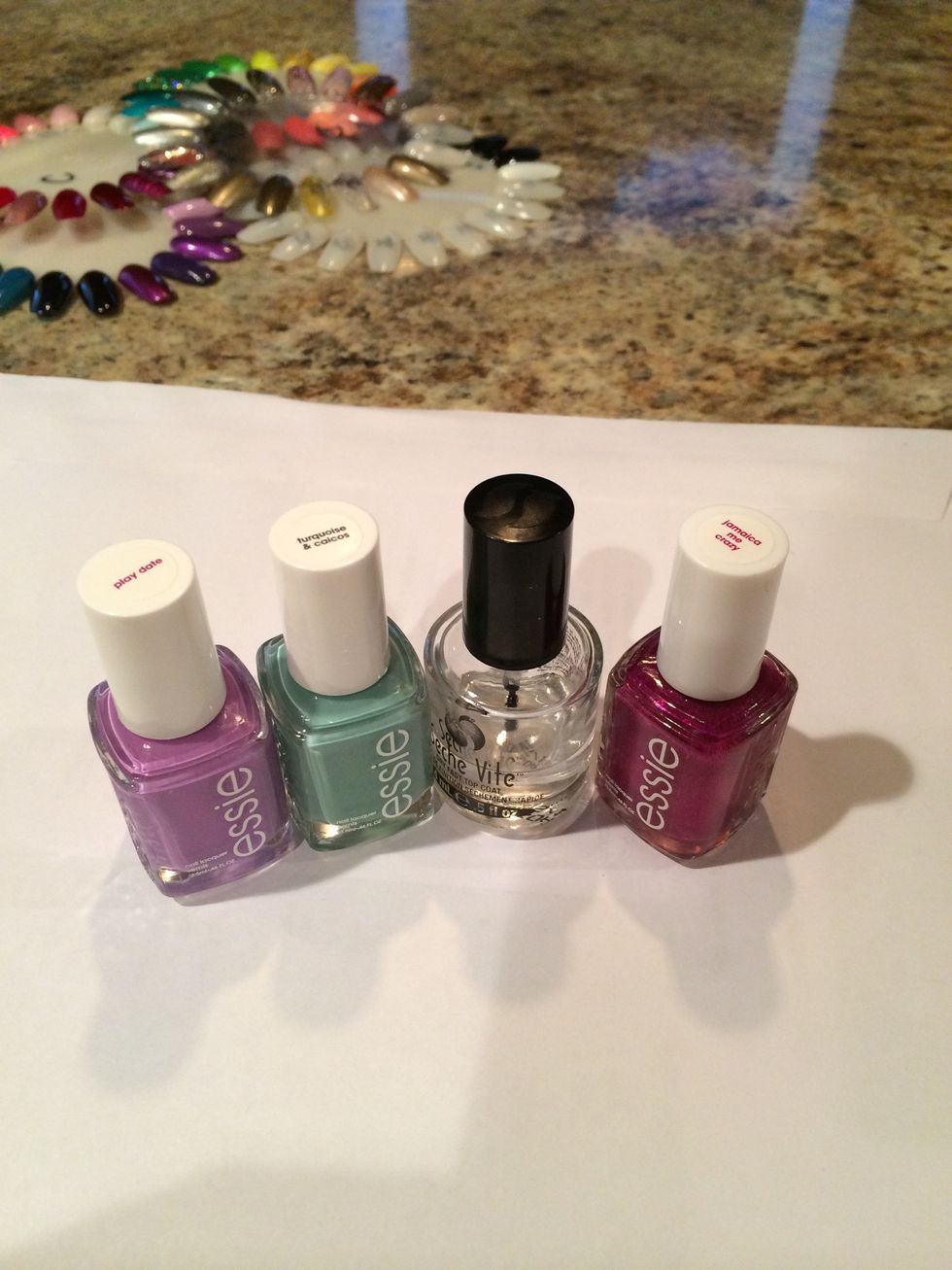 I recently got three new polishes as a gift, so I'll add those onto a wheel and into Evernote.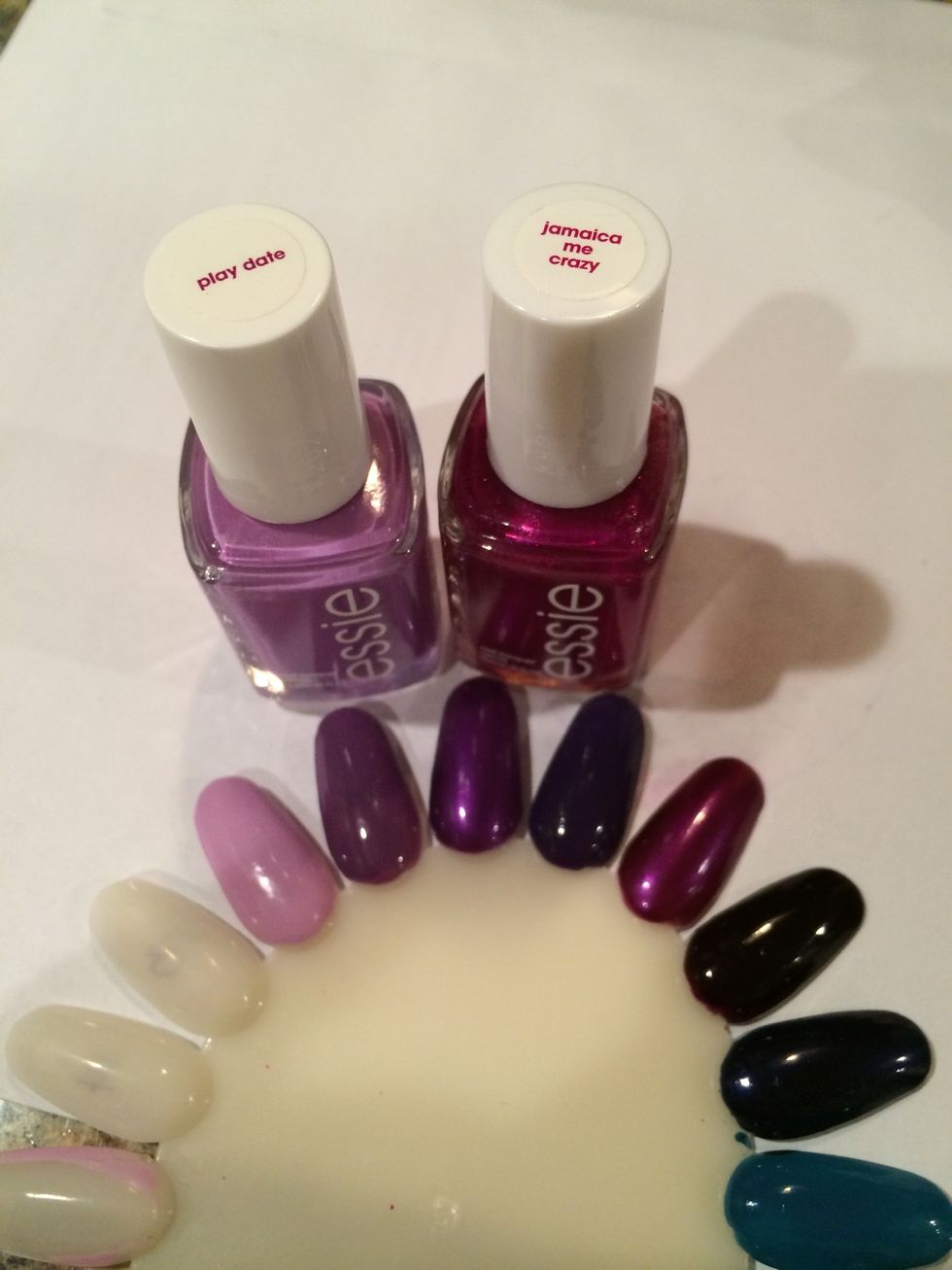 Two of them have a more purple base, so I'll add them to my B wheel in spots 13 & 14.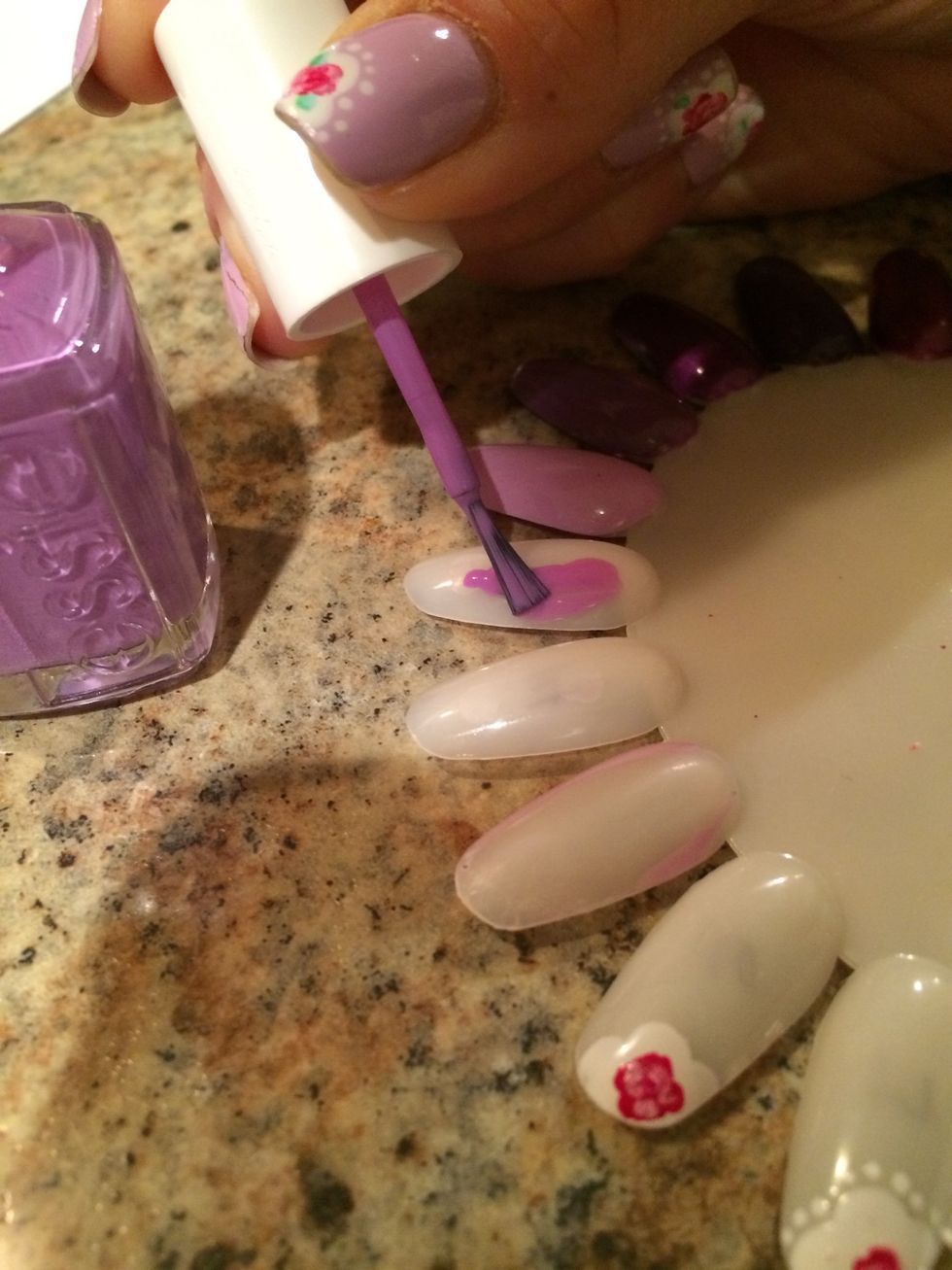 Applying 2 coats Essie Play Date.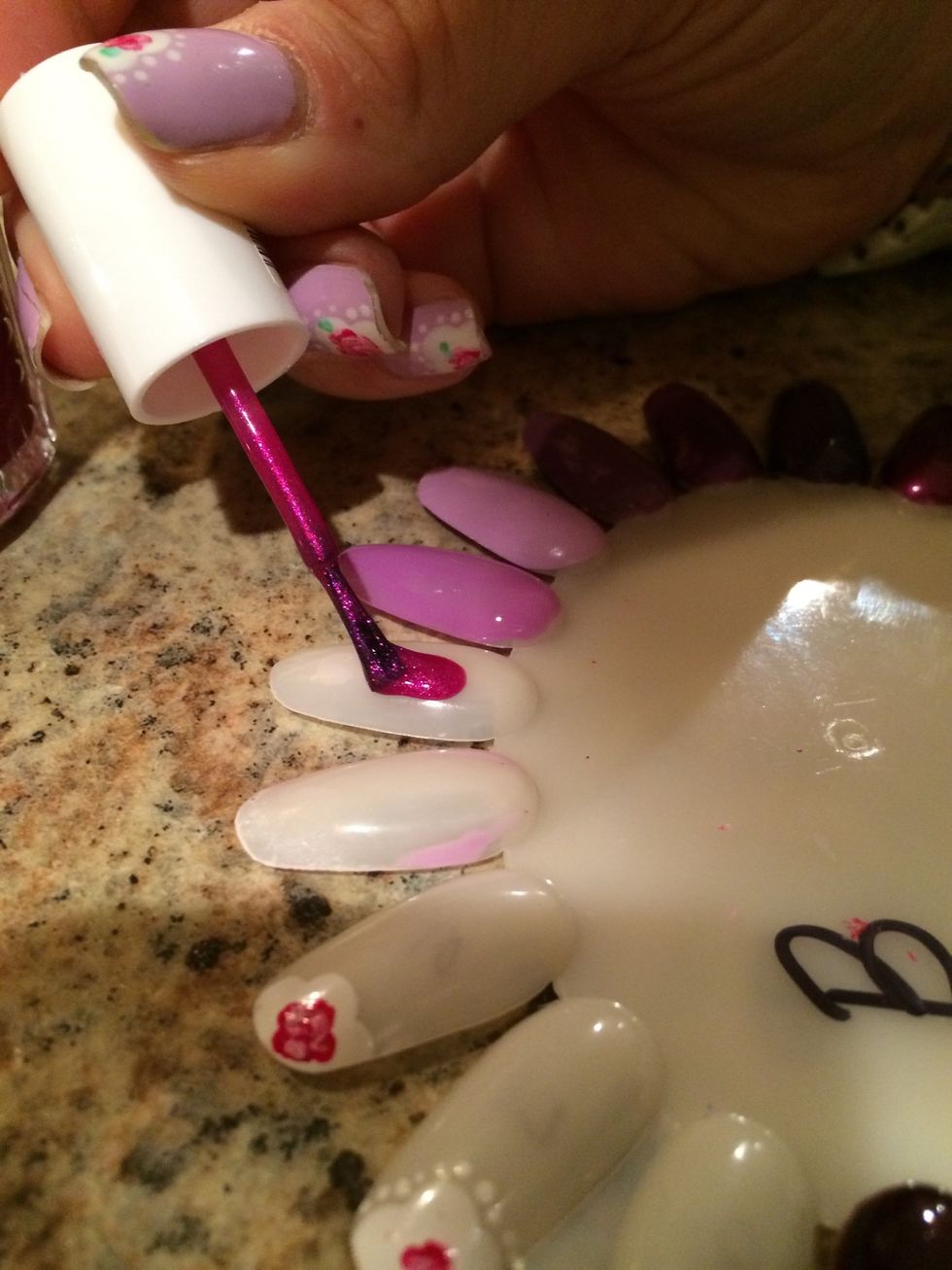 Applying 2 coats Essie Jamaican Me Crazy.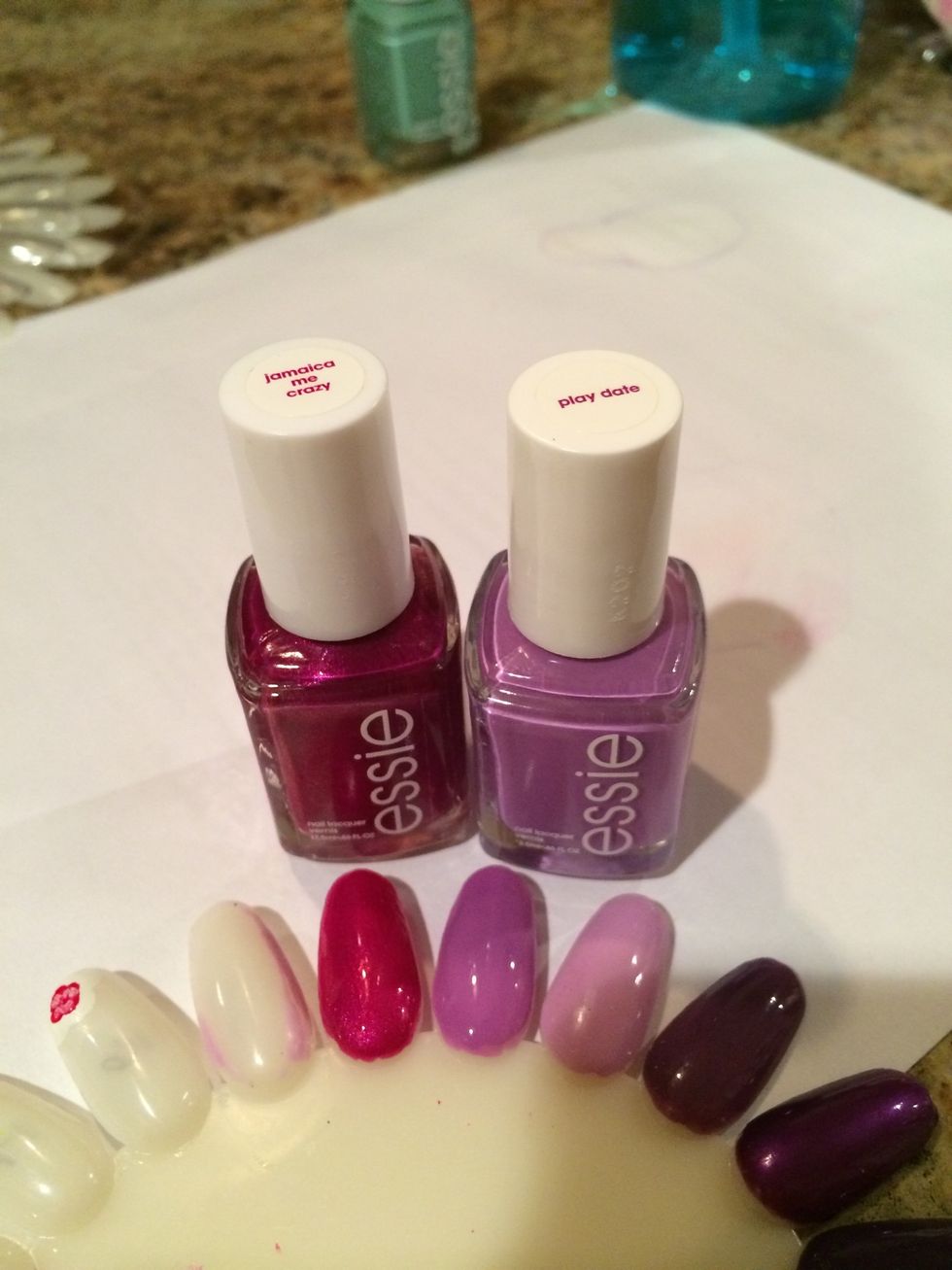 Finish with clear coat.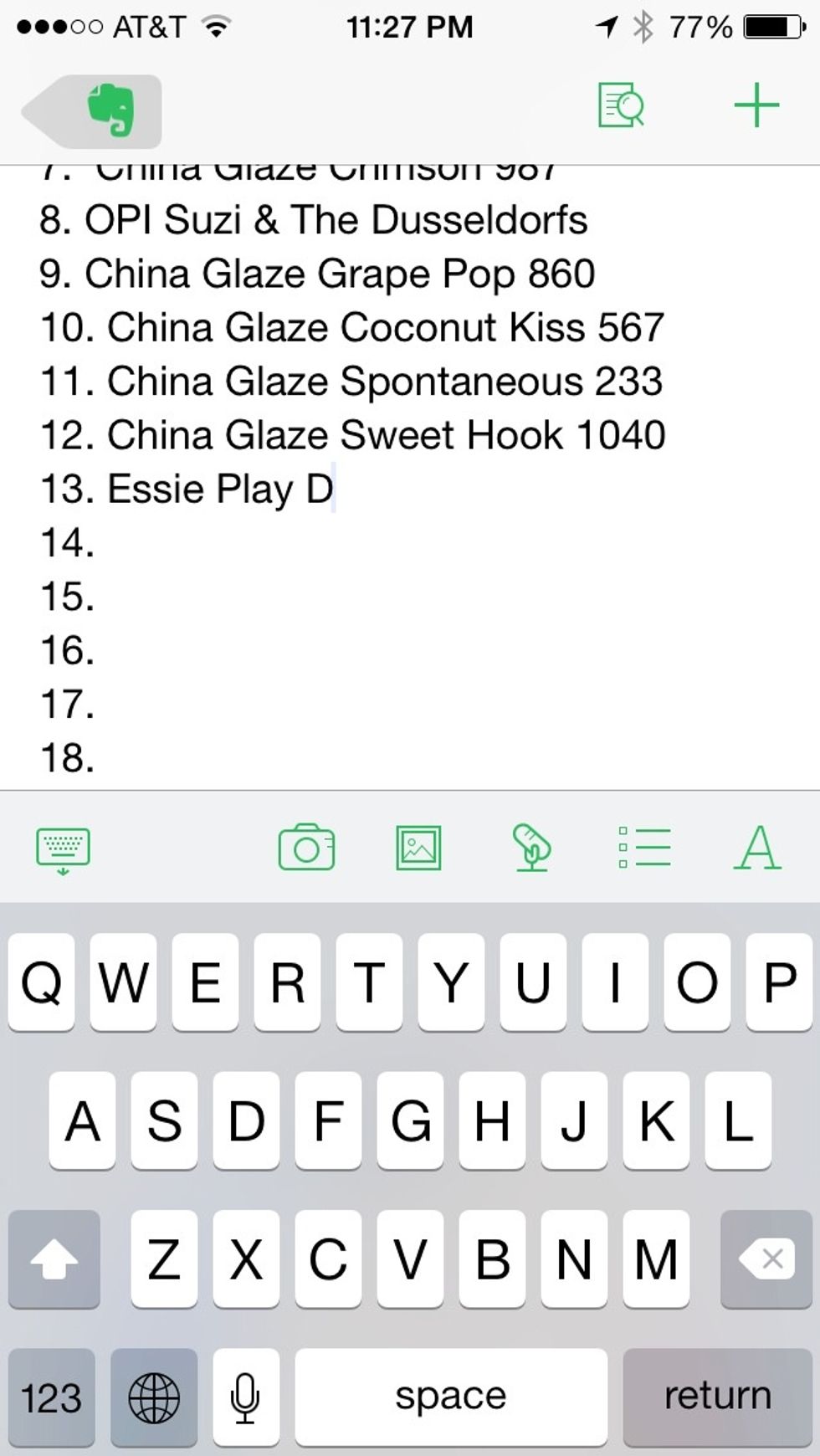 While they are drying, I added the color names to my Evernote notebook.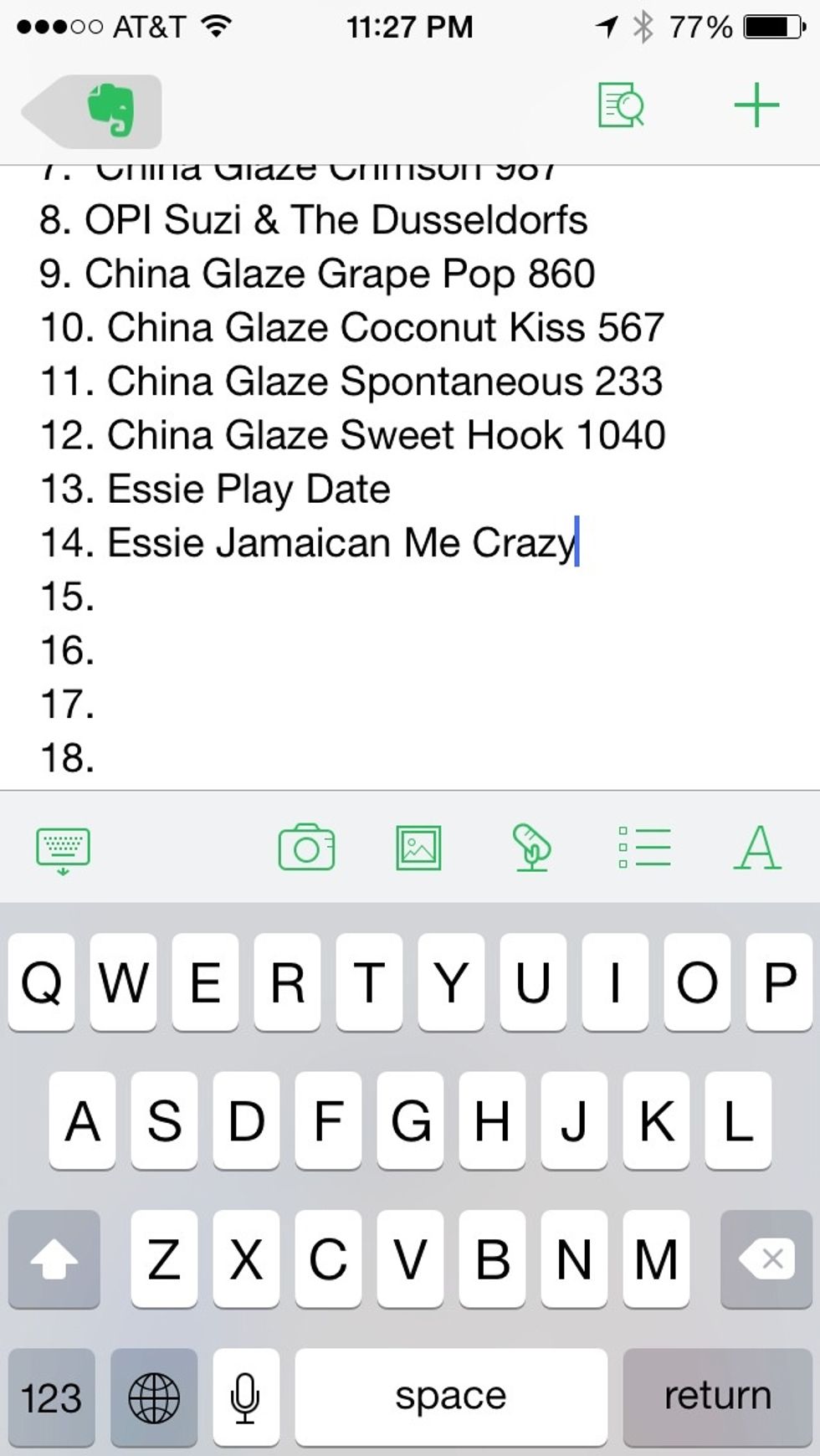 I still have 6 swatches left on this wheel.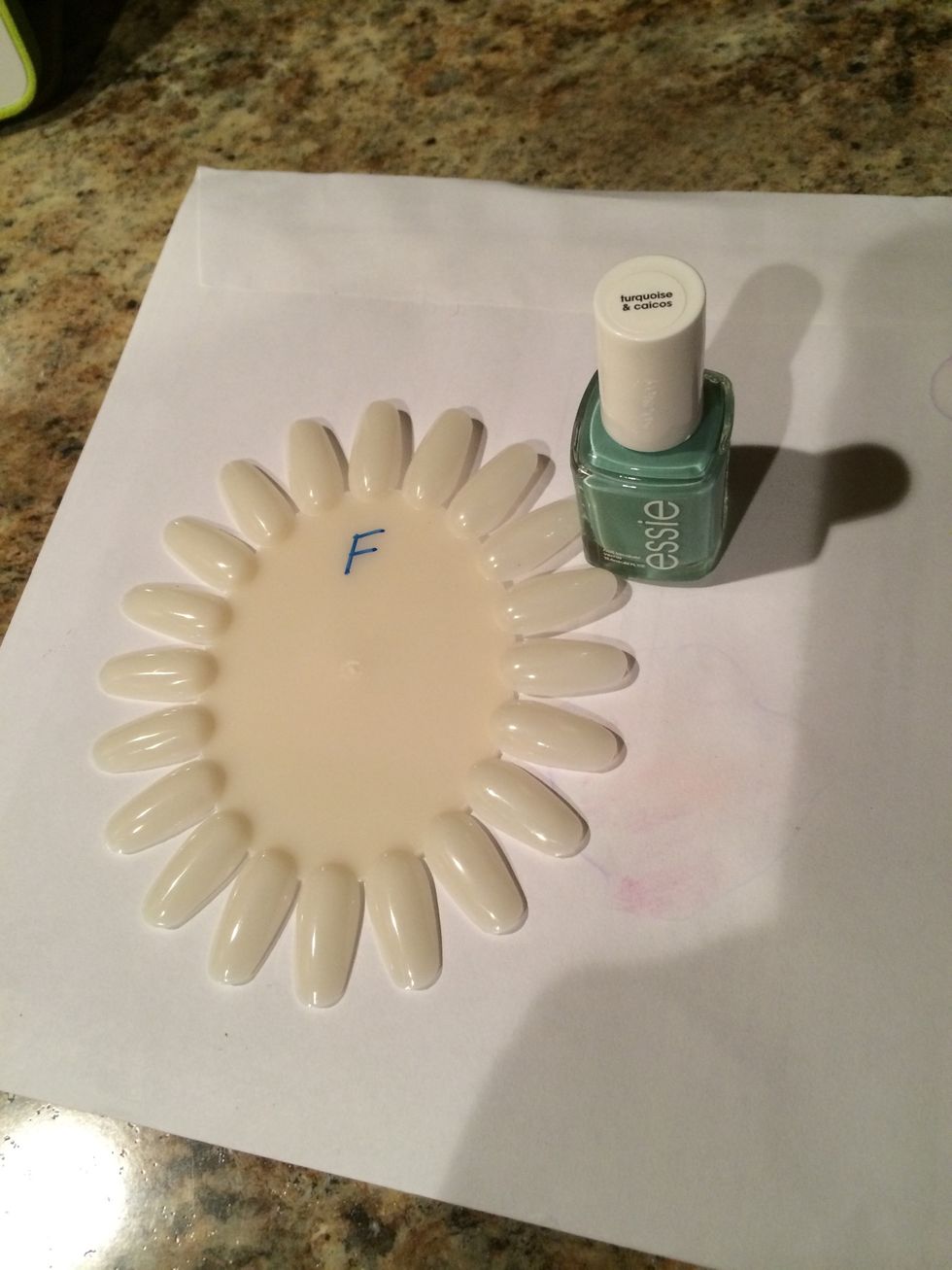 My last color will need to start a new wheel. Wheel F.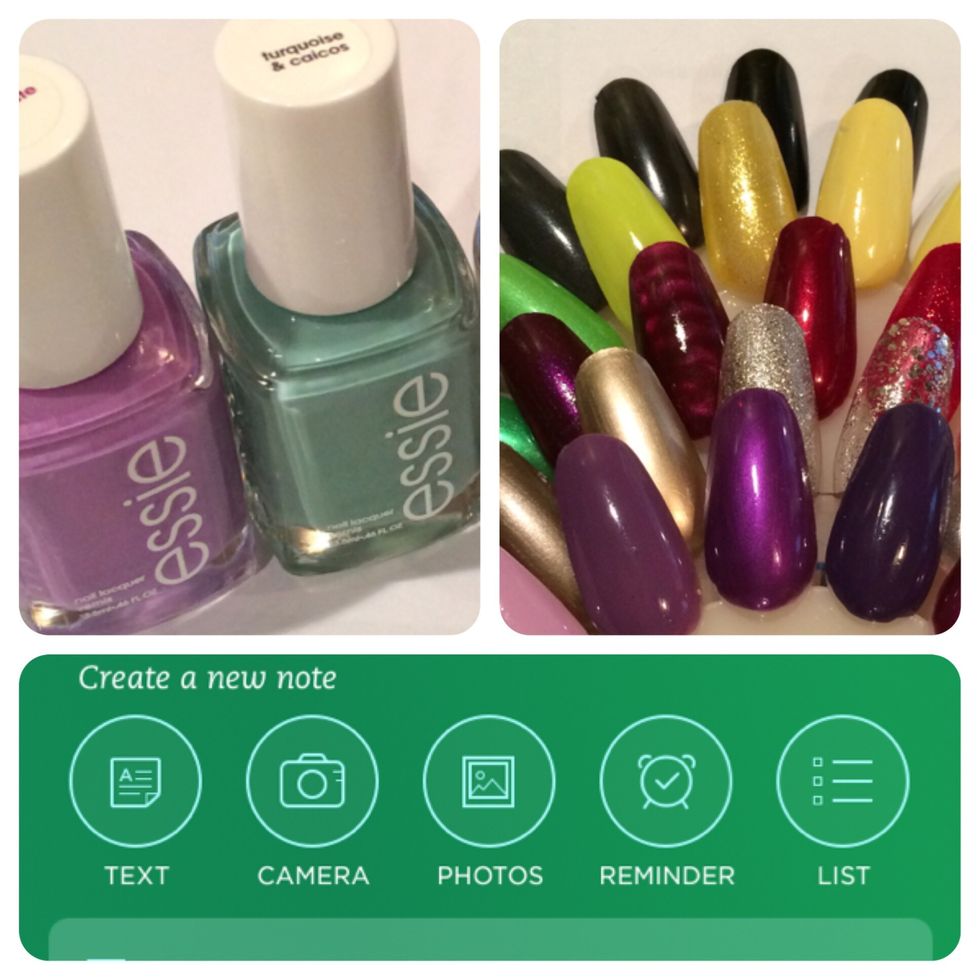 Keep adding to your post and wheels as your collection grows.
5.0 Nail Swatch Wheels
Nail Polishes
1.0 Evernote or other Note Keeping App
1.0 YouDoodle or other text on photo app
1.0 Smartphone