Put your long pants on the far left and your shorts to the right of that. Make sure to put like colors together.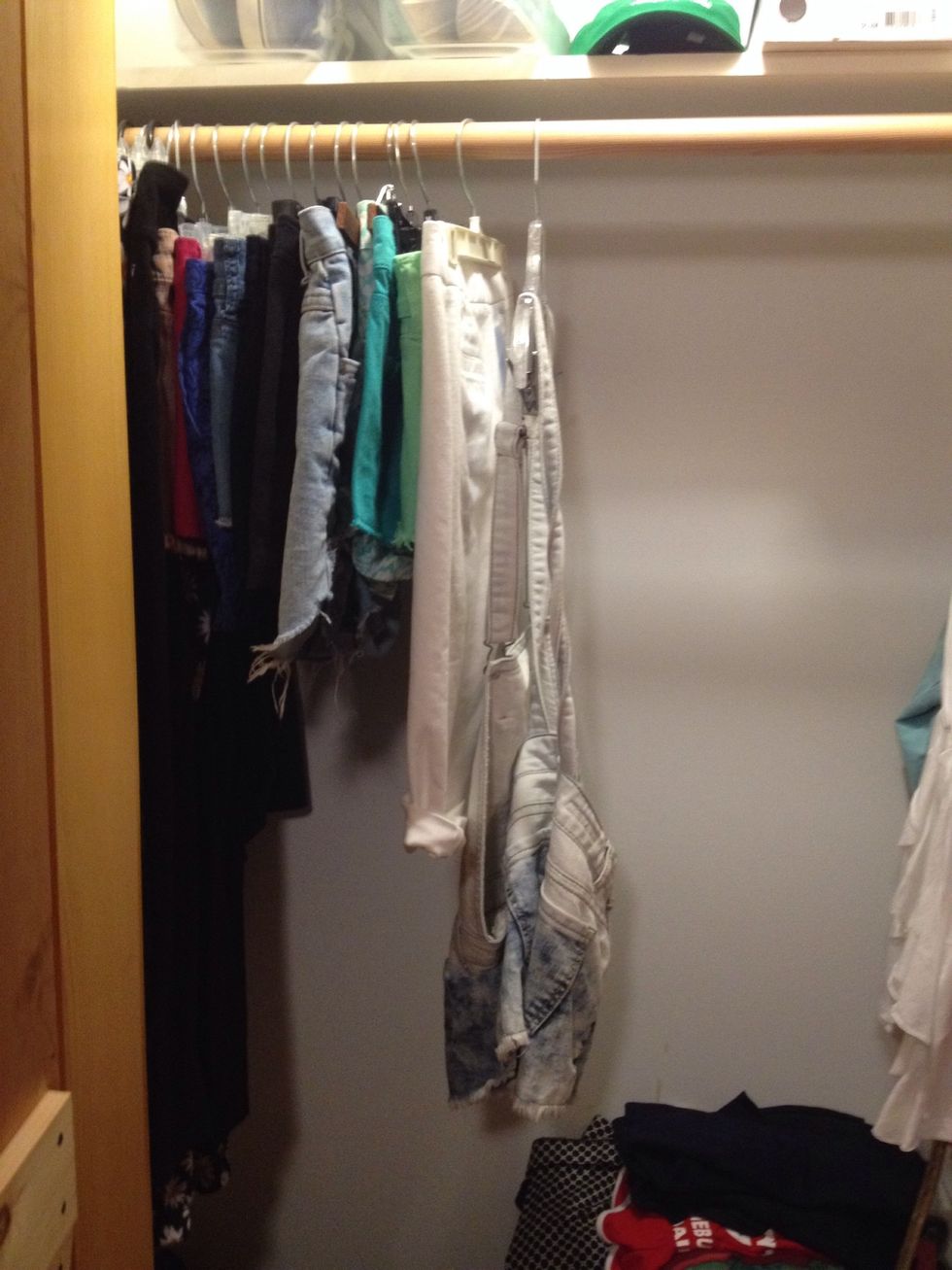 Put your one piece things next (ex. rompers, overalls, etc.)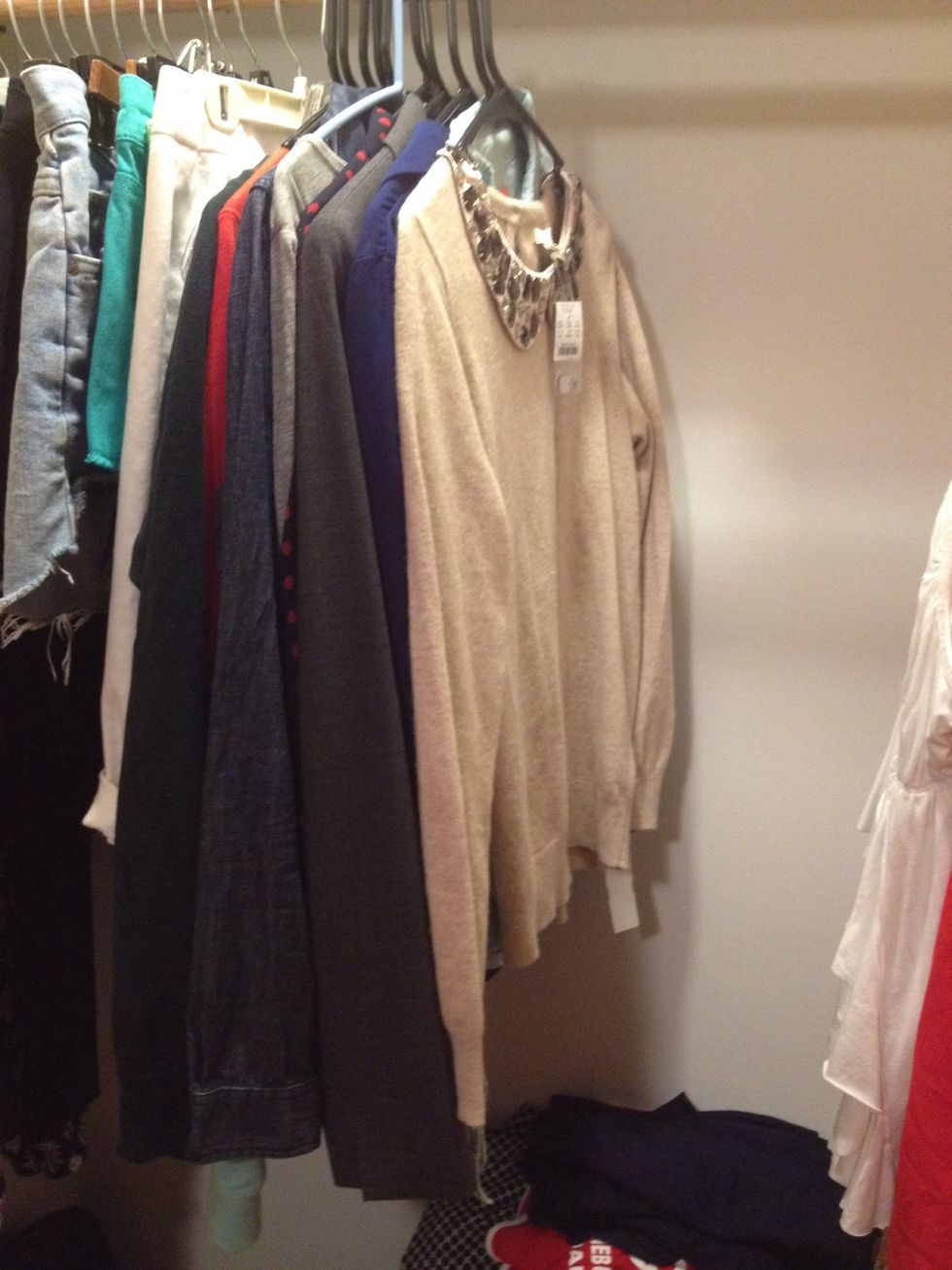 Put your long sleeved shirts next. Color coordinate as needed.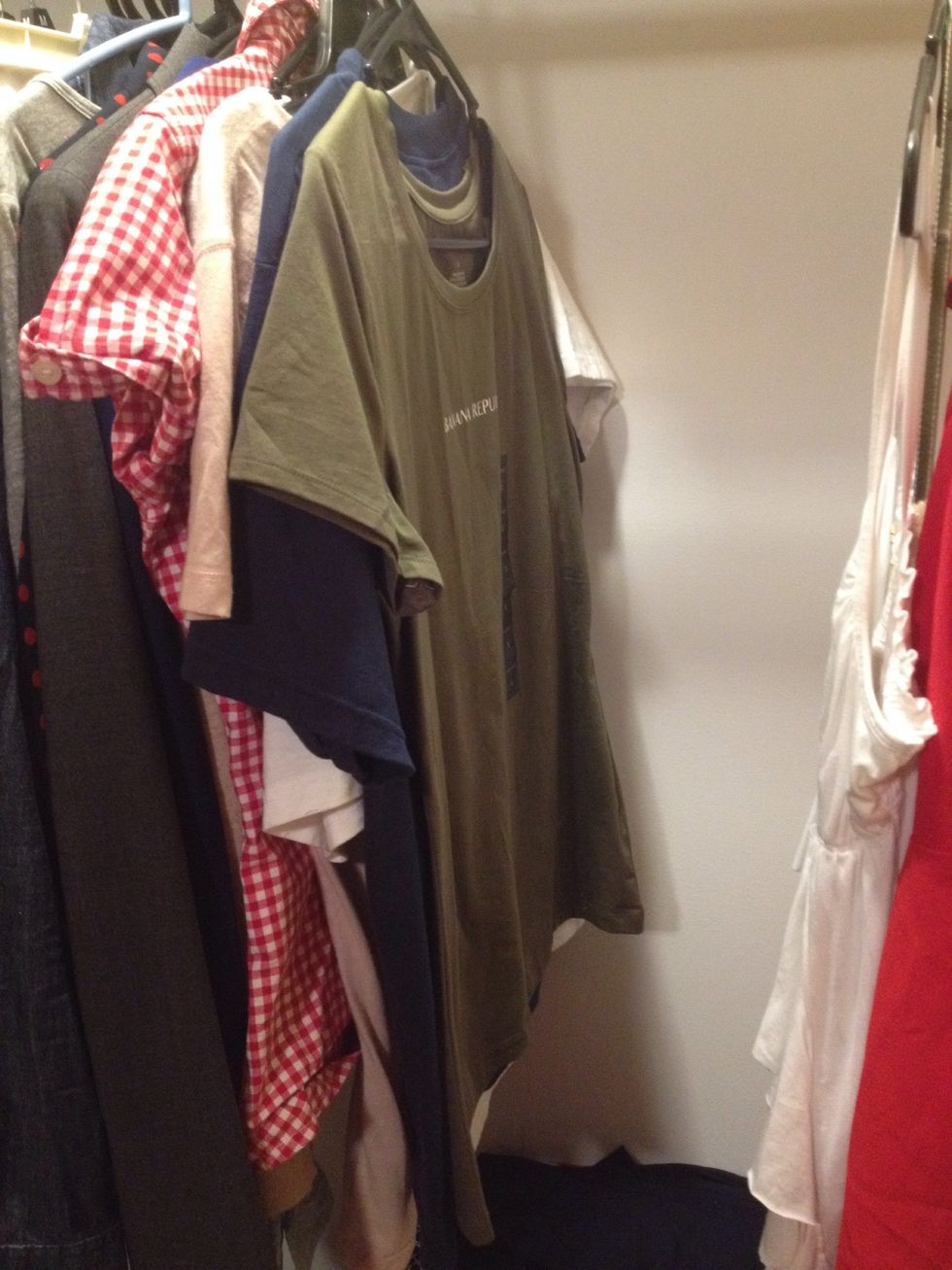 Now add your short sleeved shirts. Color coordinate as needed.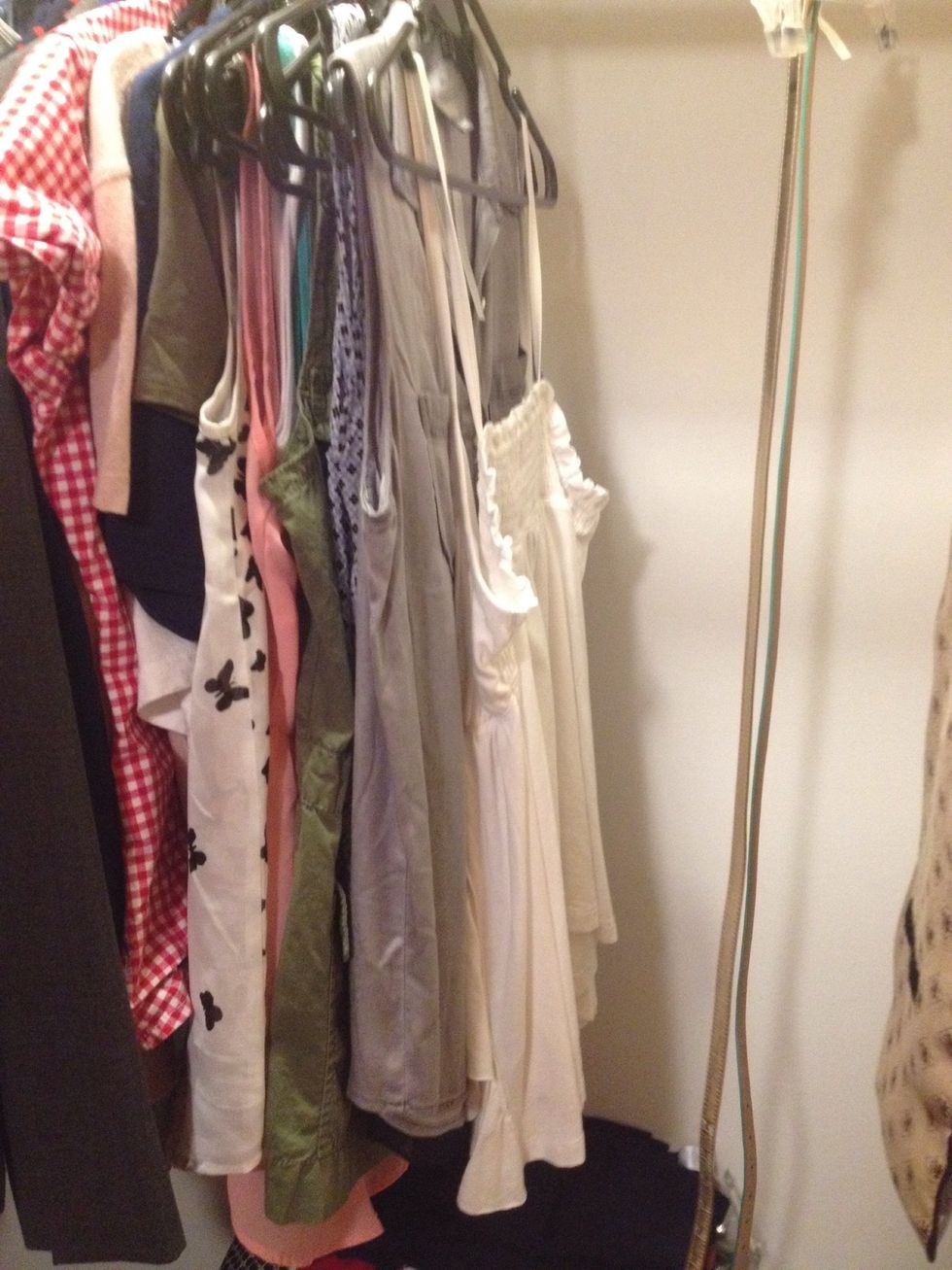 Tank tops are next. Color code as needed.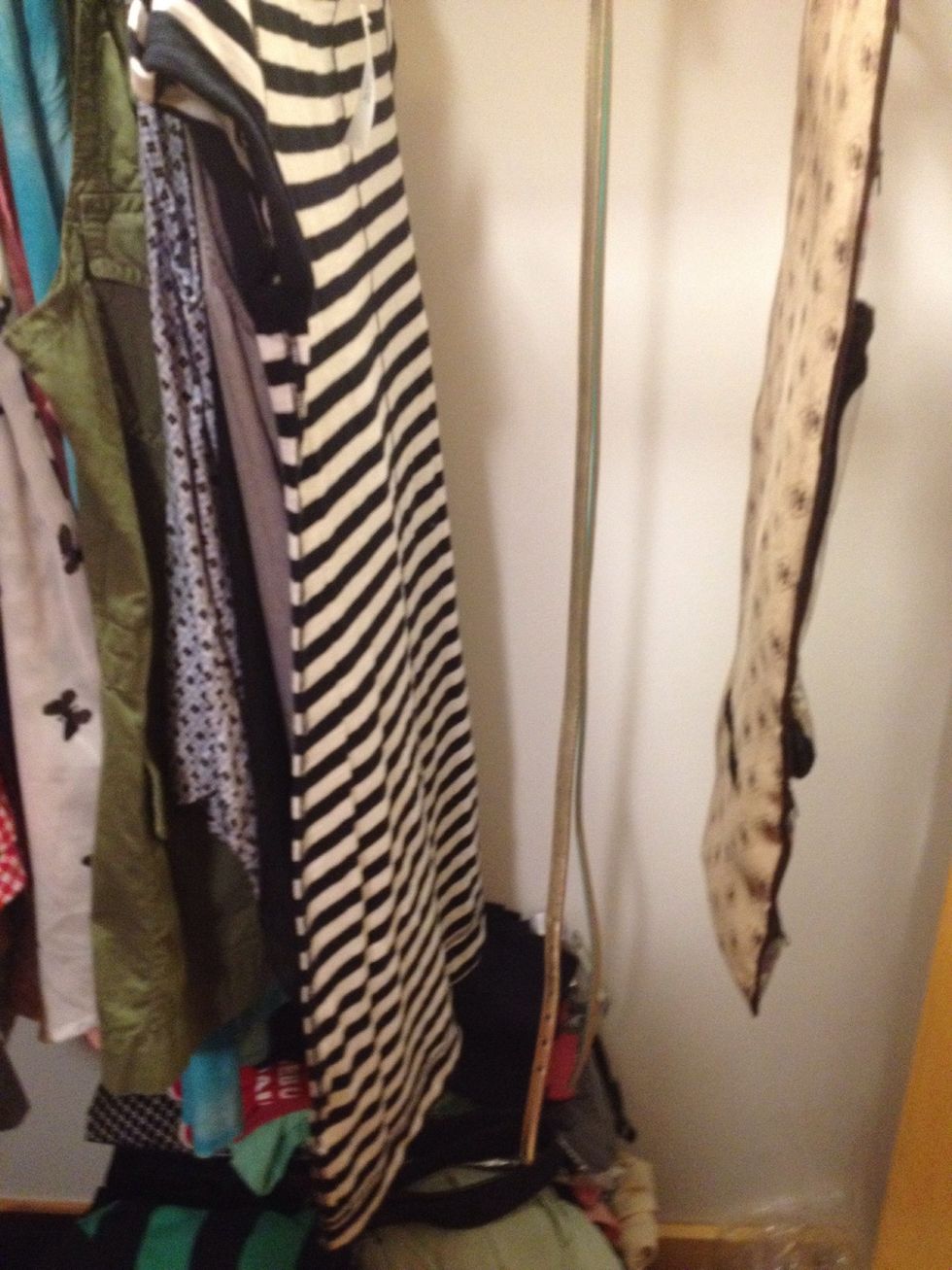 Now comes your dresses and then a hanger of your belts.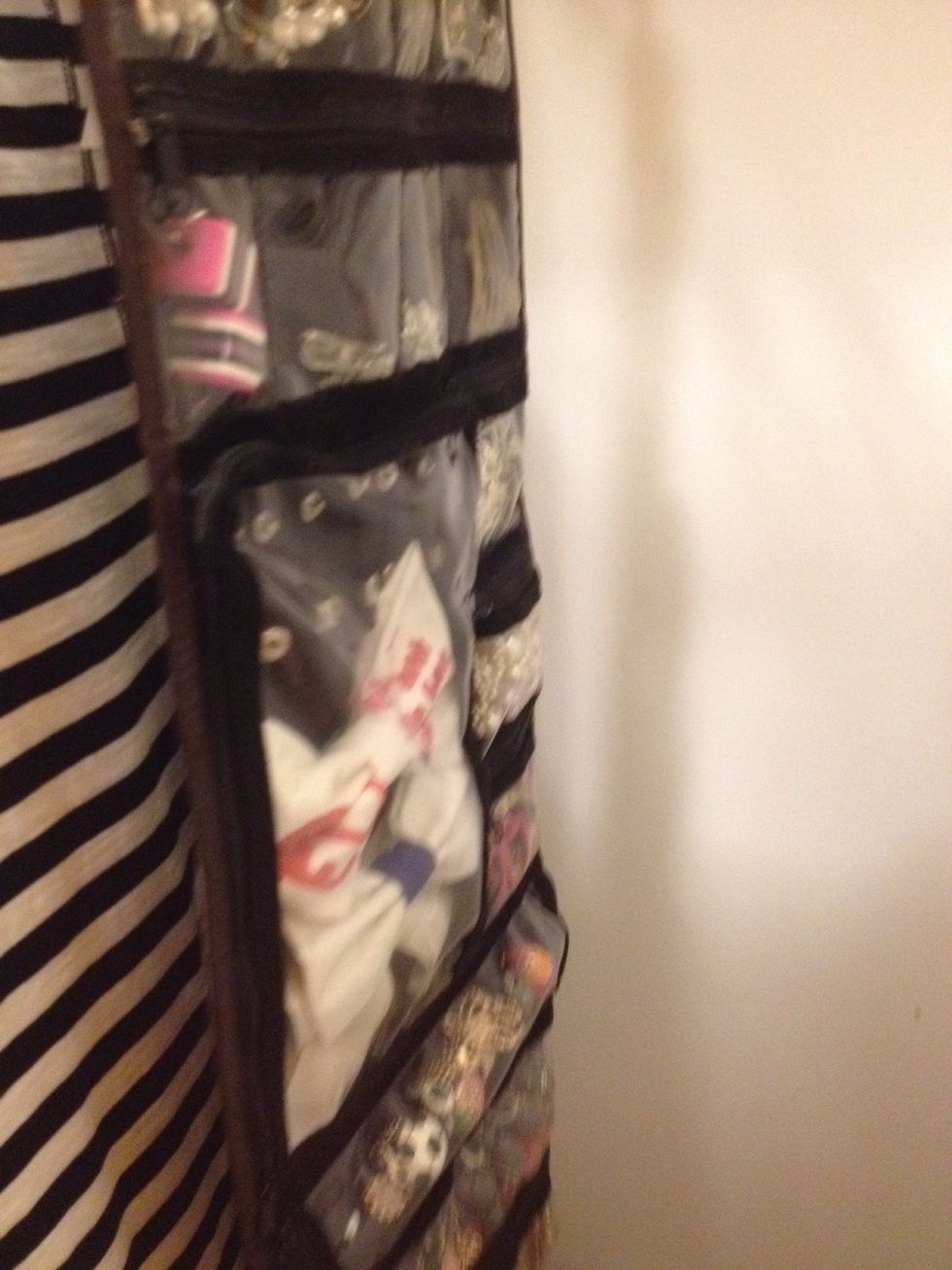 Now your fabric jewelry case (hanging) on a hanger is last.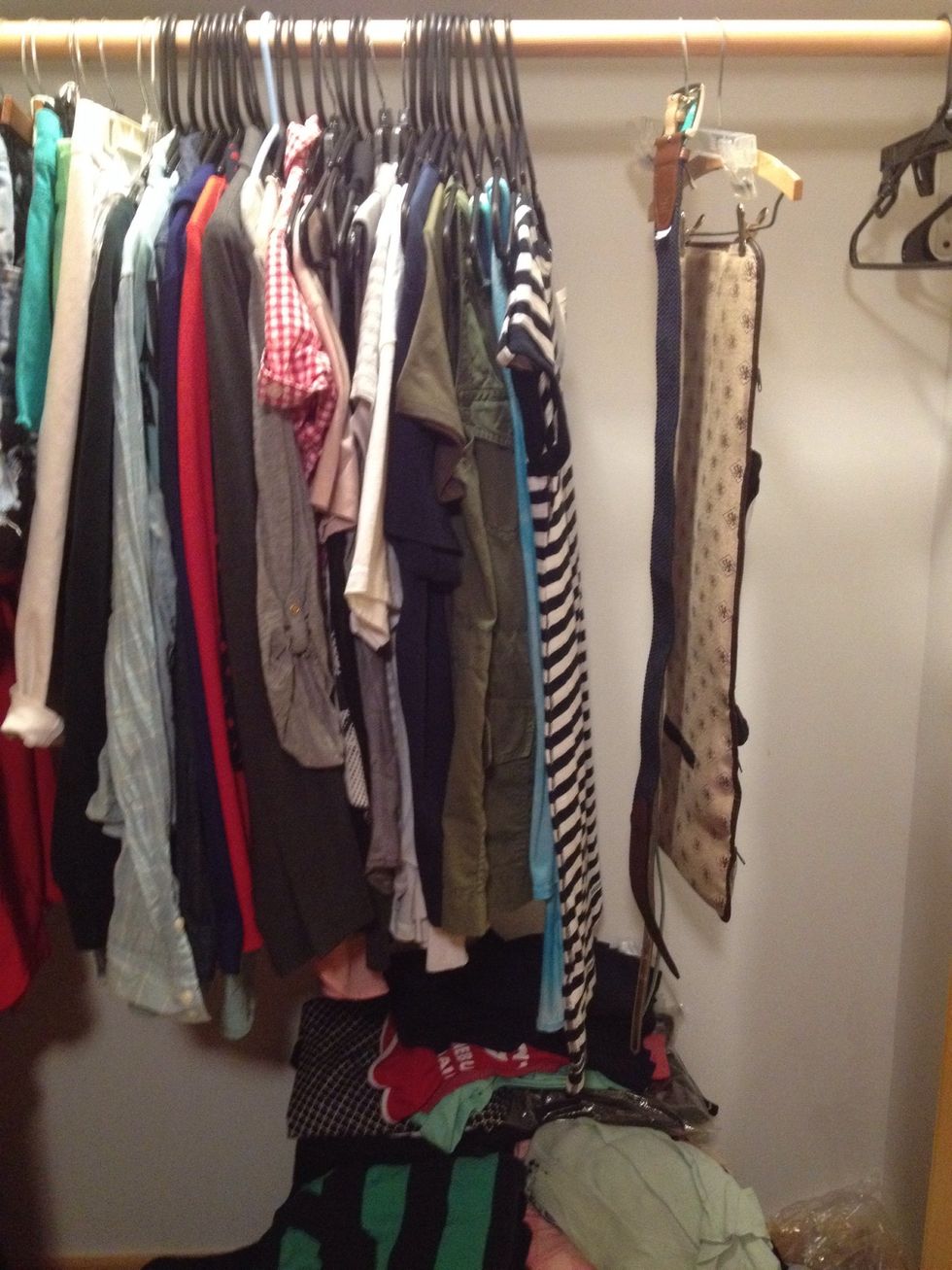 Finished product!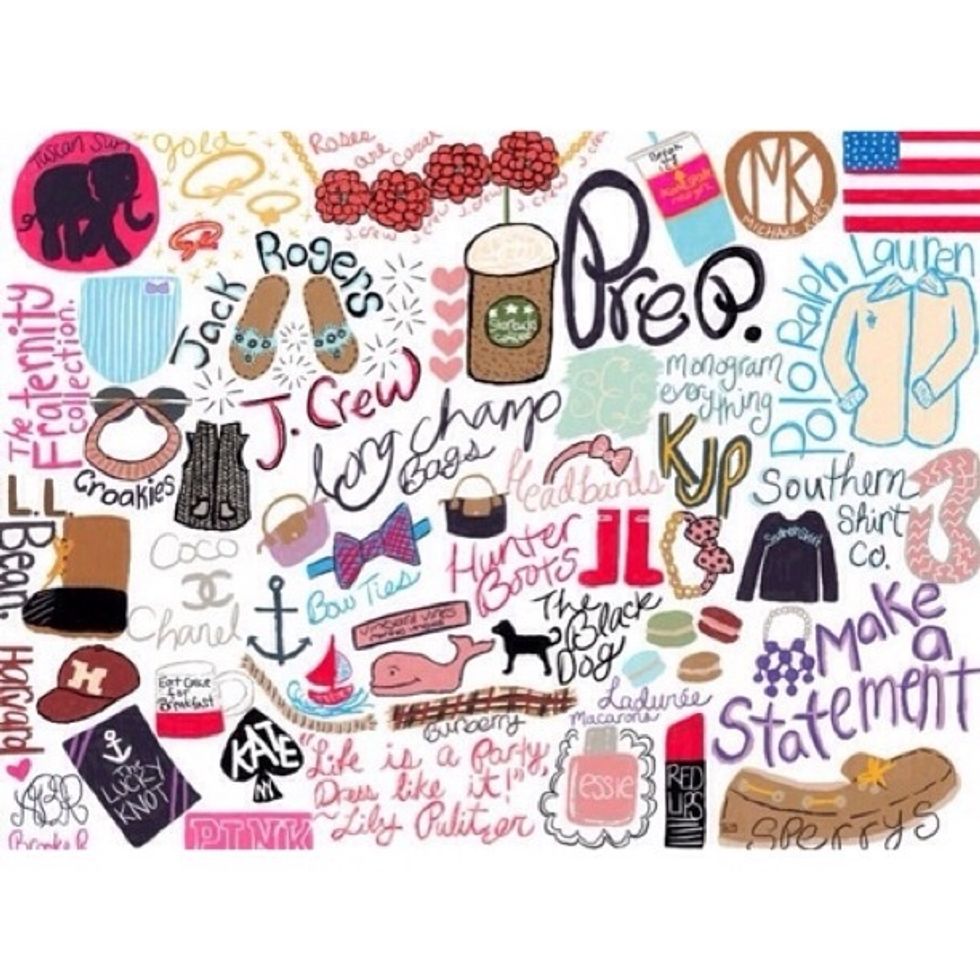 Follow @preppysisters on Instagram!