I would like to introduce how to organize an umbrella box with cheap tools;-)
21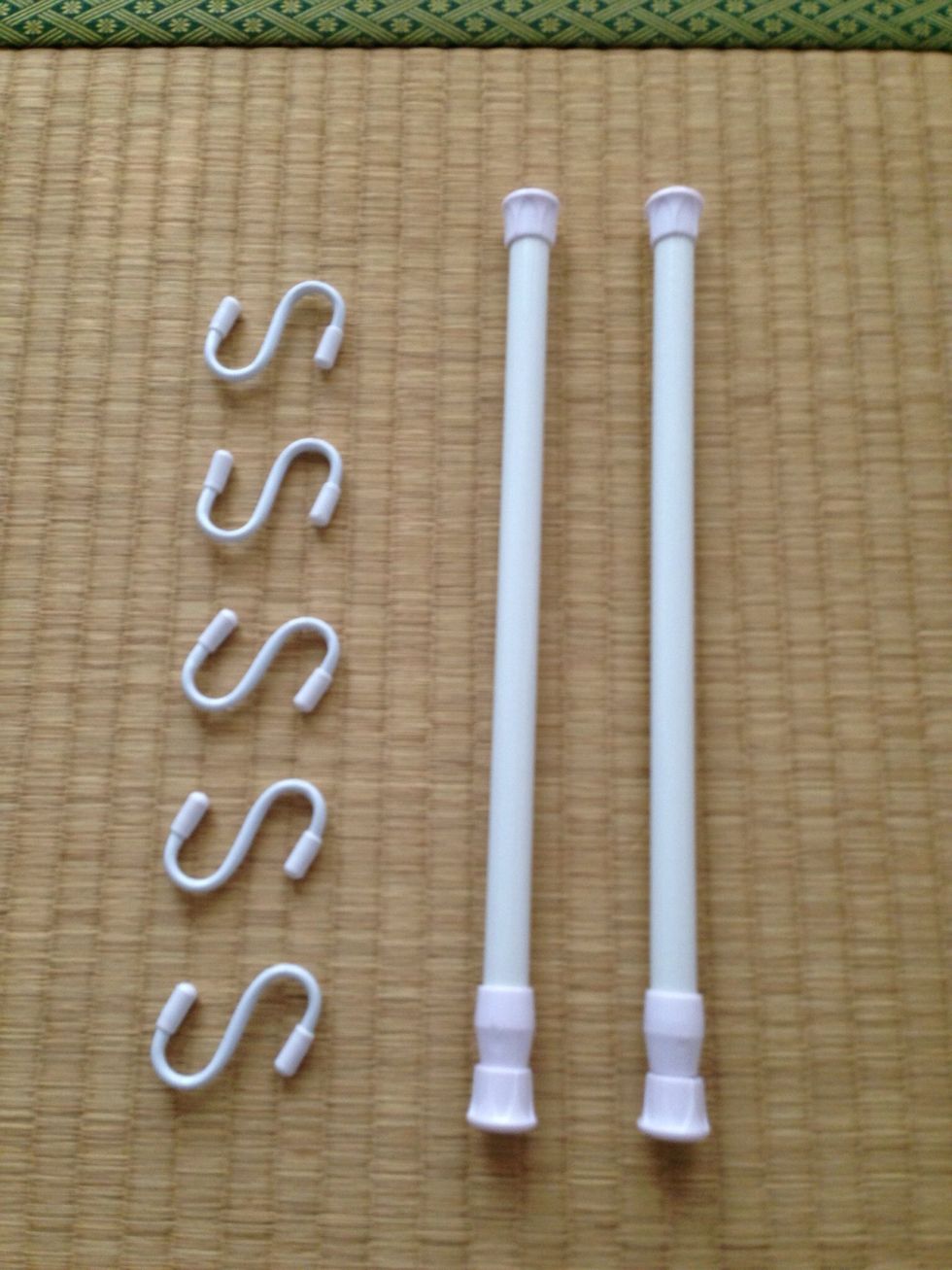 Get two(2) extension rods and five(5) "S" hooks. I got them at the 100 Yen shop. I hope you can get similar ones in your country, too.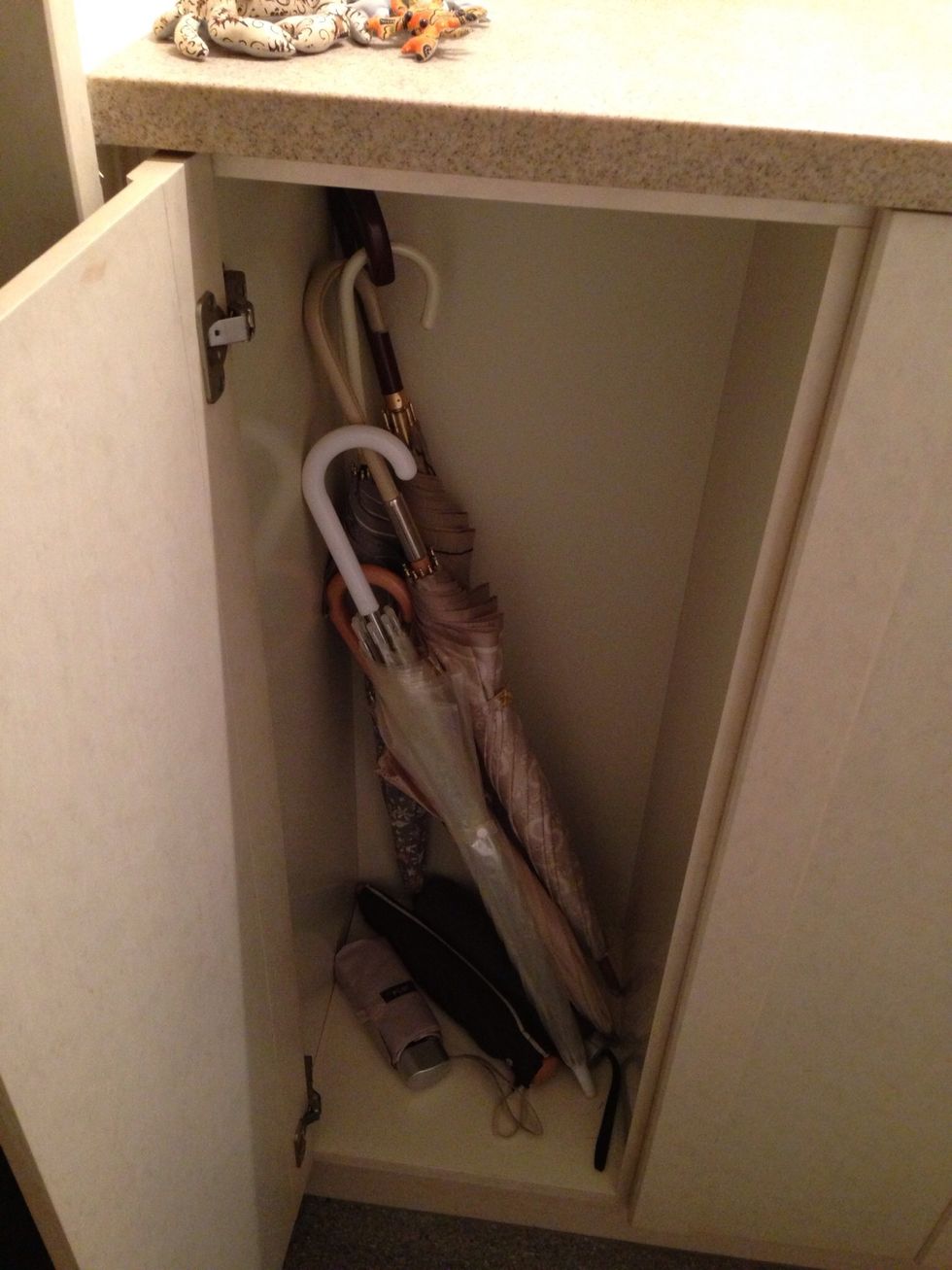 My untidy umbrella box has bothered me for a while. Look at this...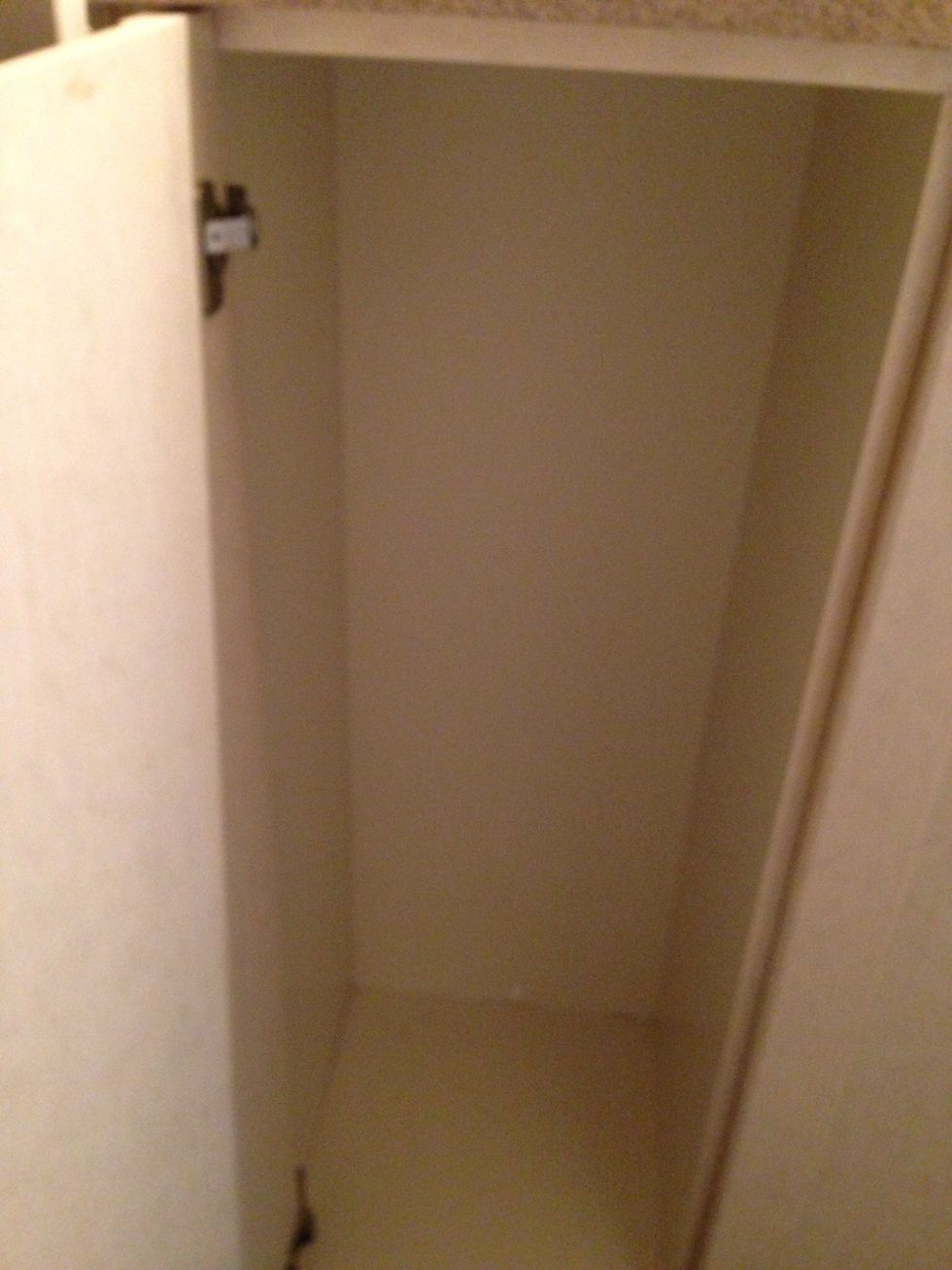 Remove all the stuff and measure the size of the box.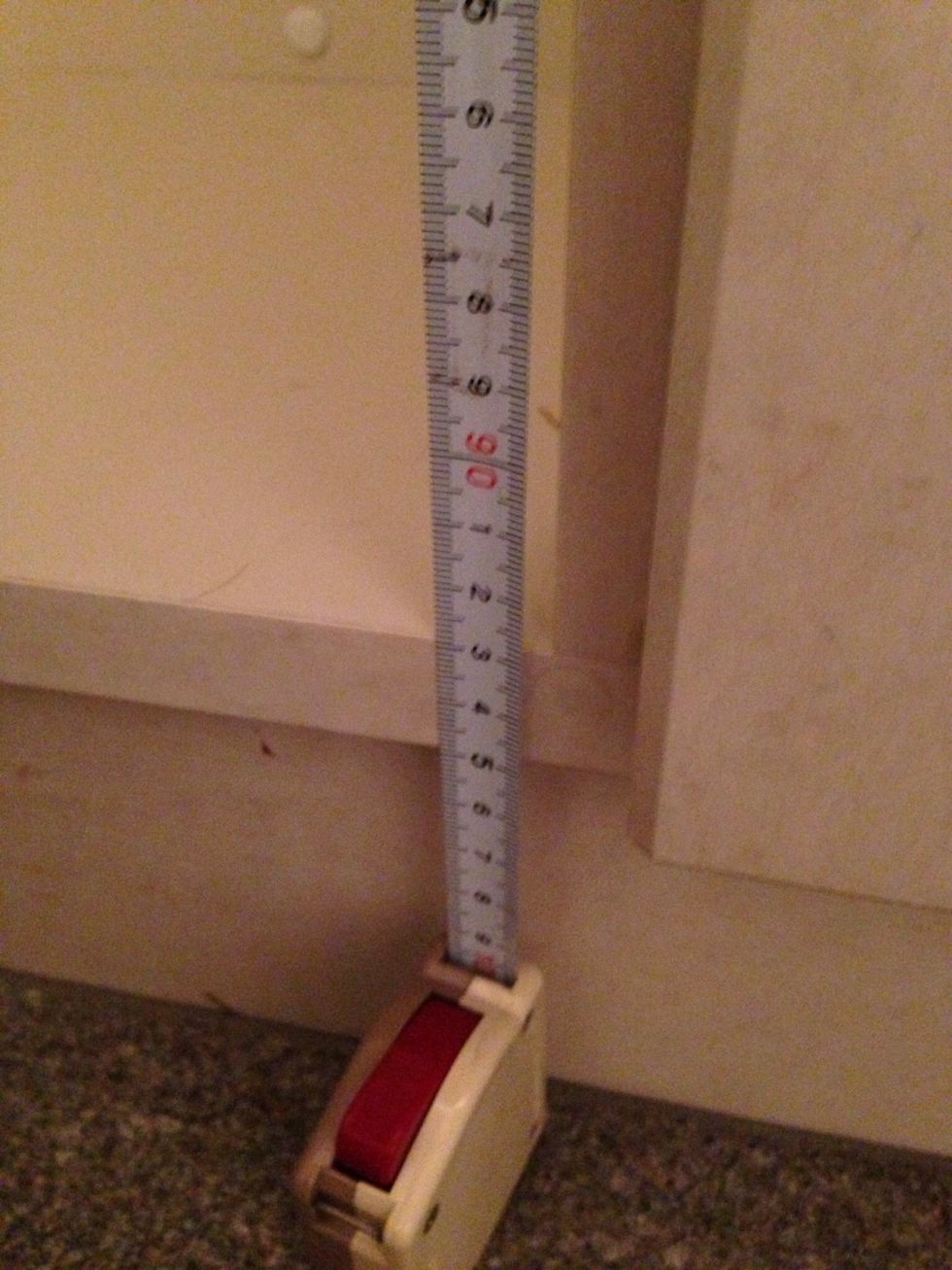 93cm(37 inches) hight, 31 cm(12.4 inches) depth and...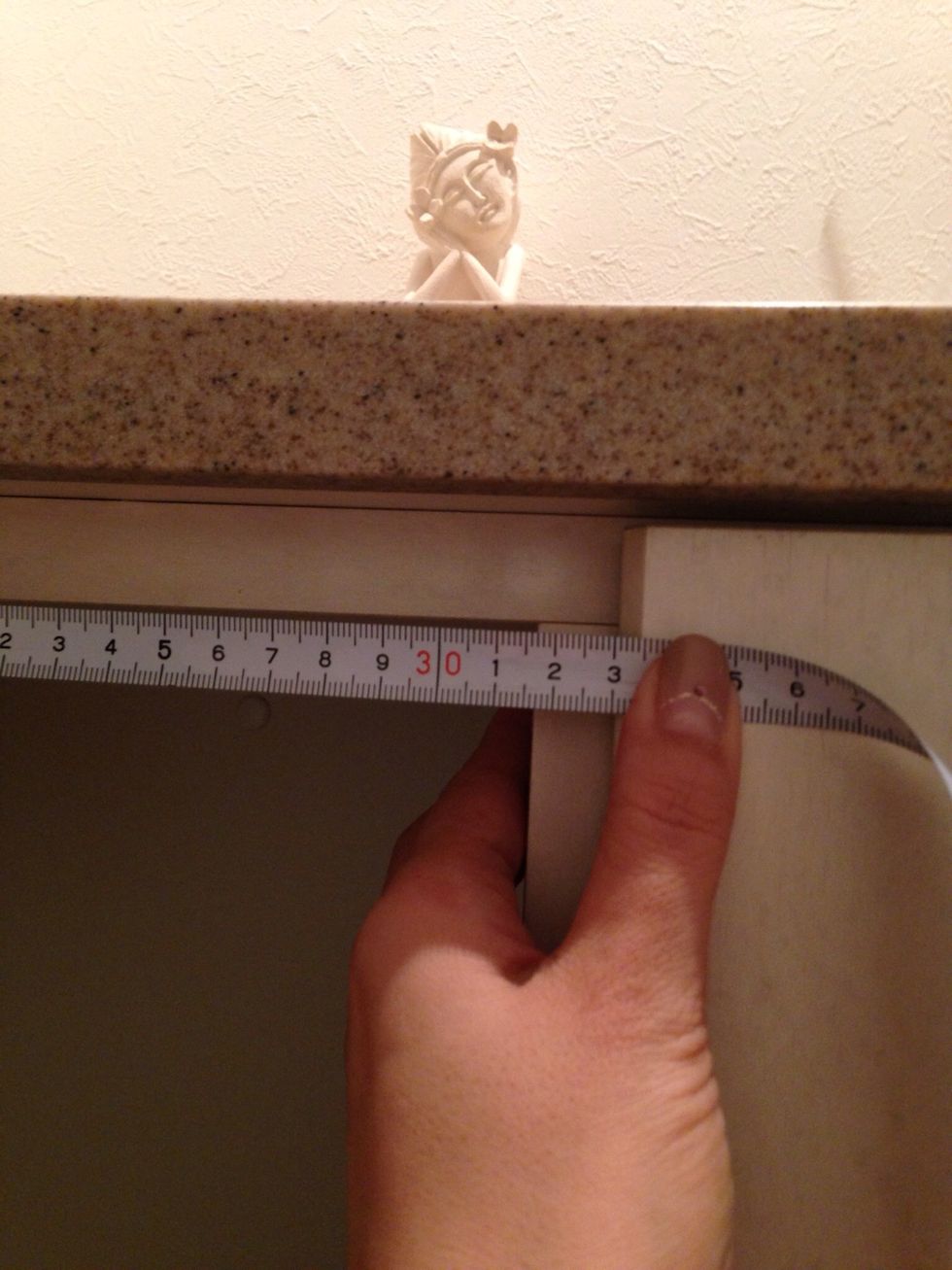 32cm (13inches) width.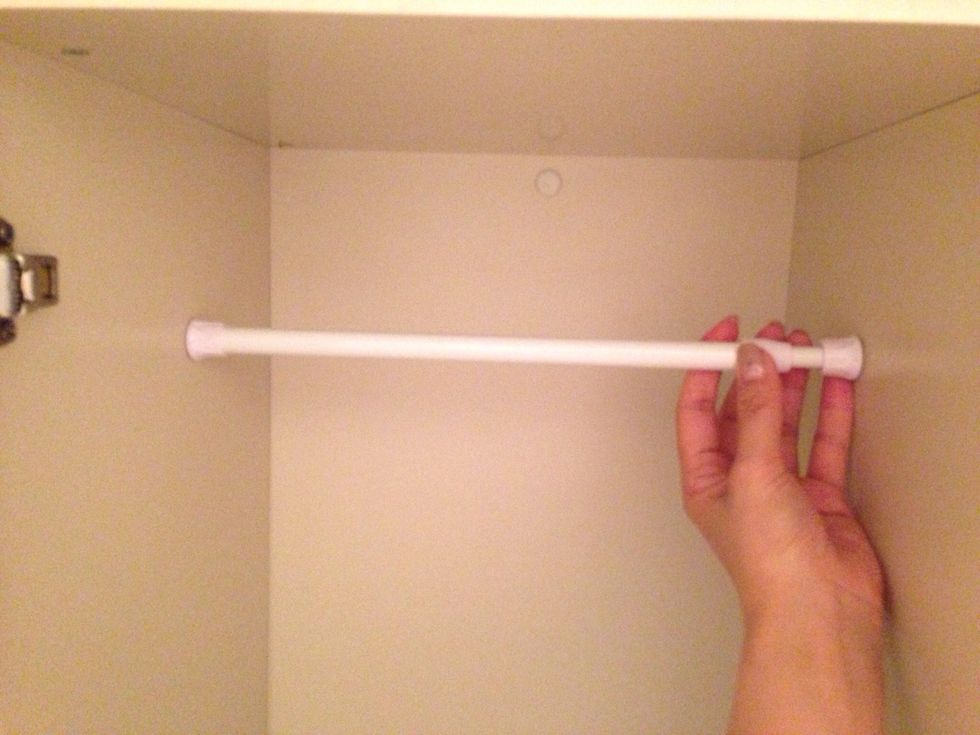 Put one rod 10 cm(4 inches) from the ceiling and the back.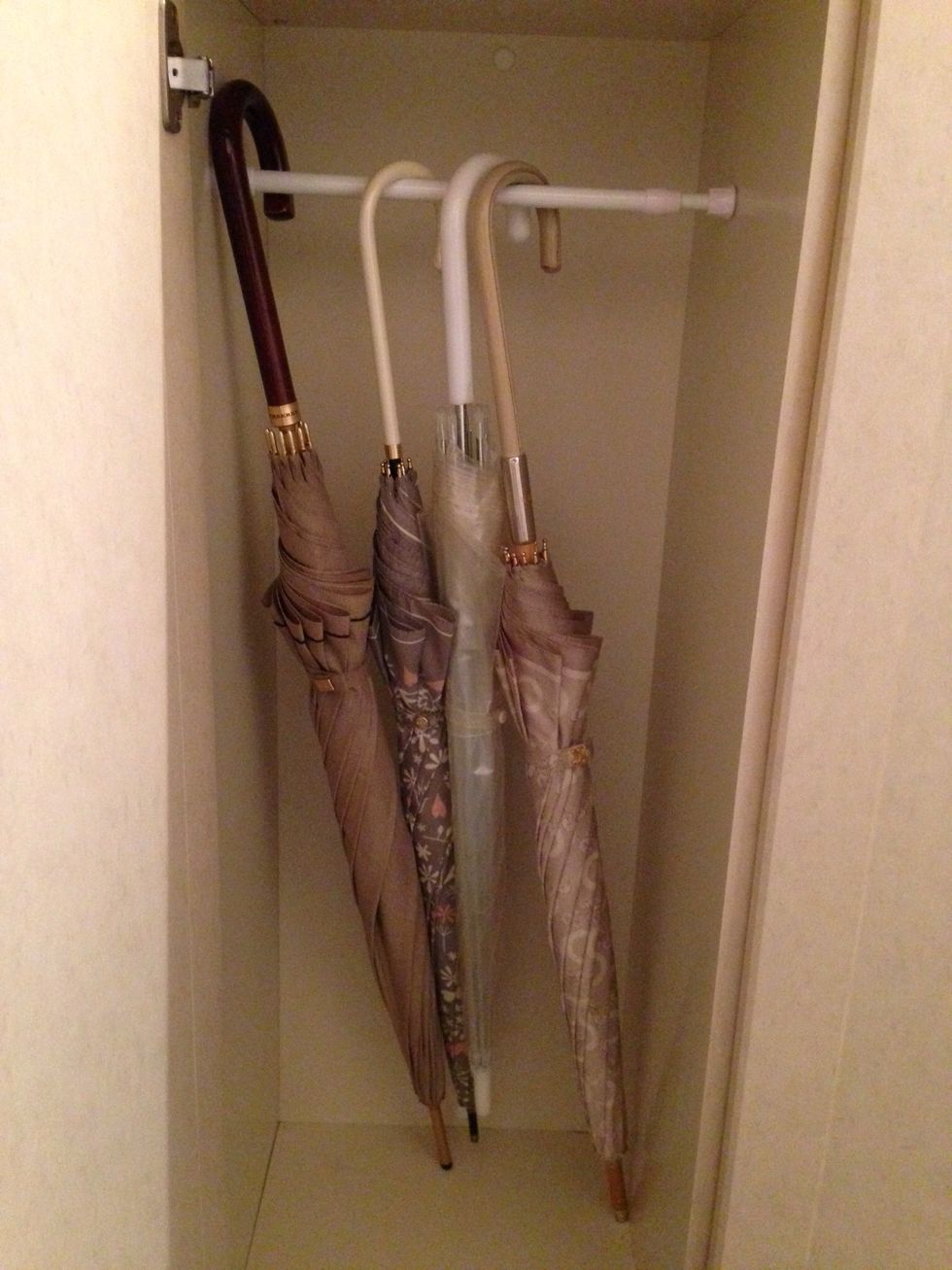 Hang long umbrellas.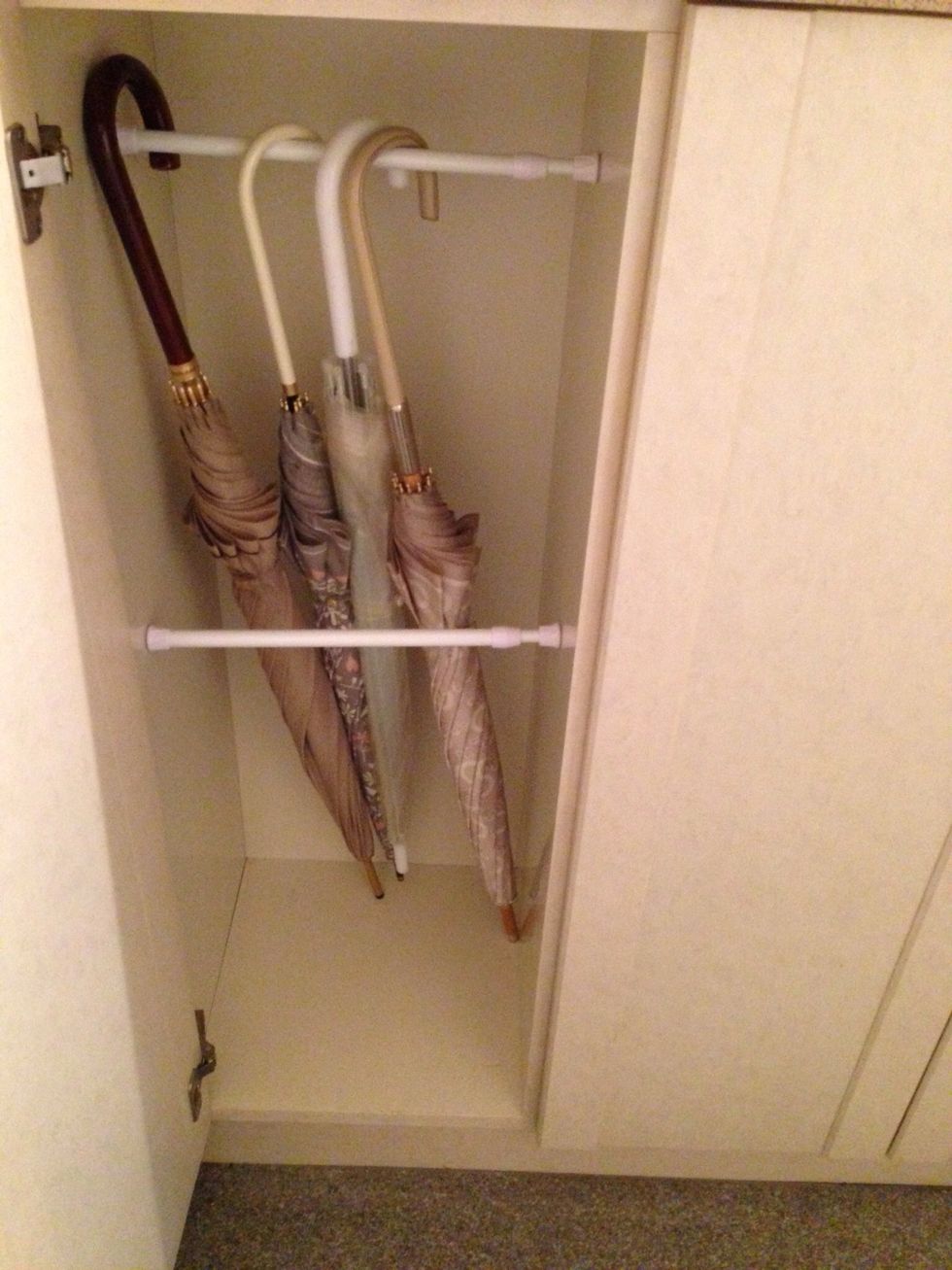 Put another rod 20 cm (8 inches) from the back and 50 cm (20 inches) from the bottom.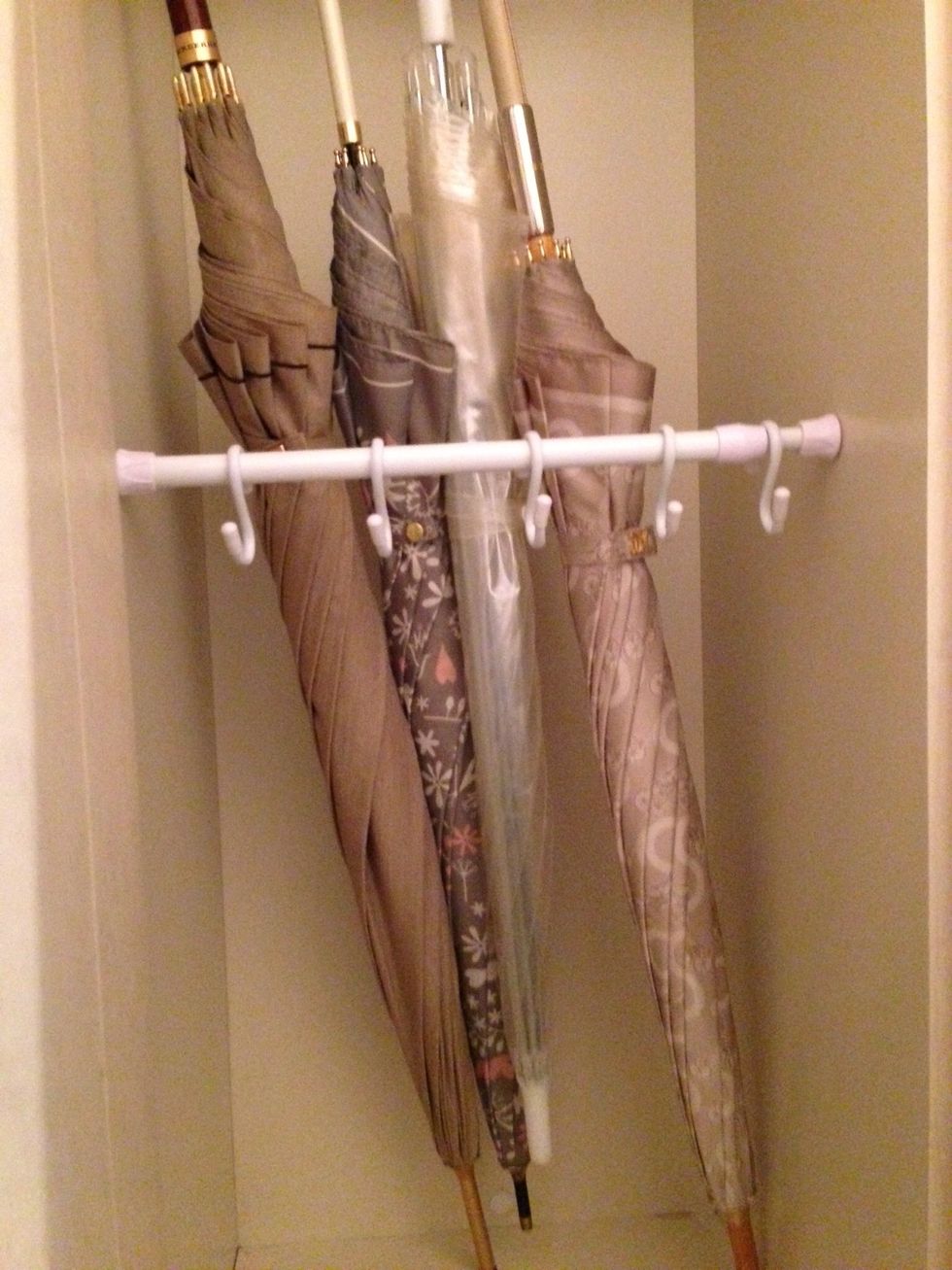 Hang the S hooks.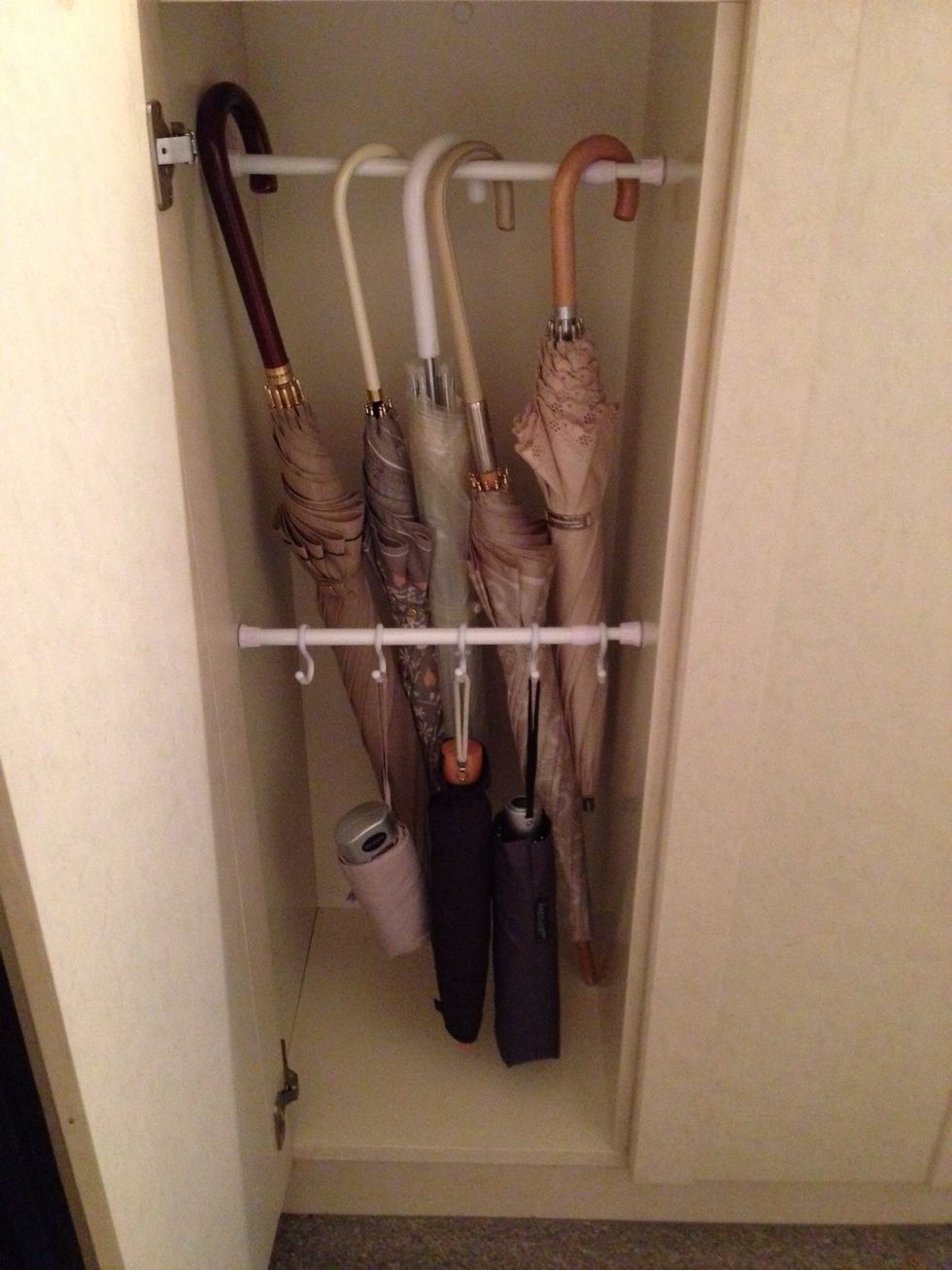 Voila! A tidy umbrella box is completed. 💁🏻I hope this guide will help.🌂
2.0 30 cm(12 inches) extension rod
5.0 "S" hooks