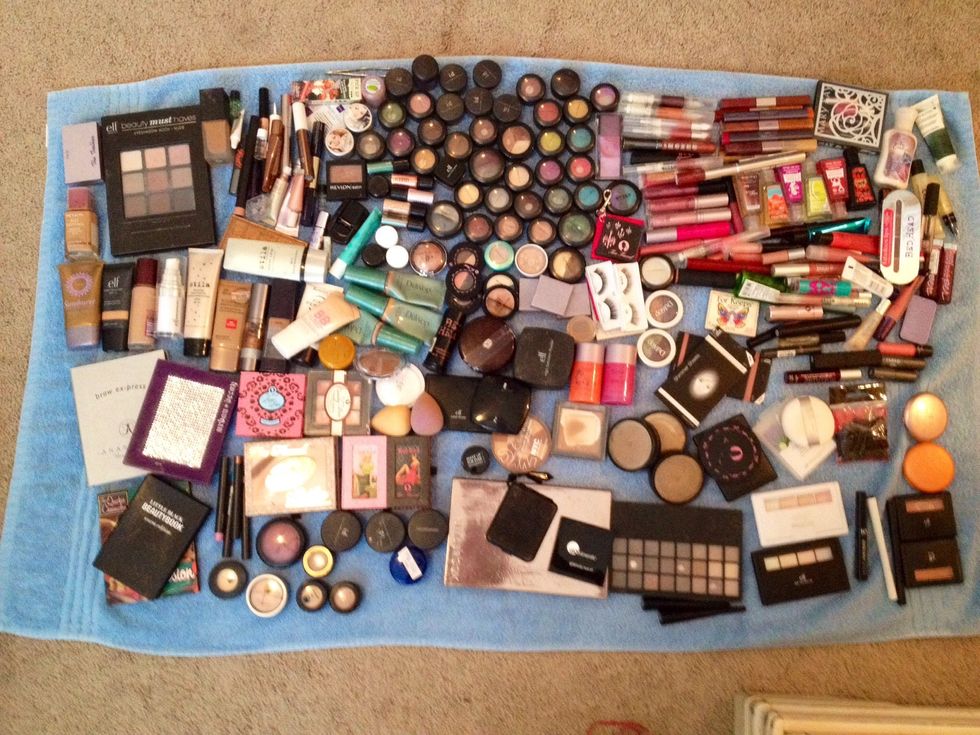 I definitely have more makeup than I need...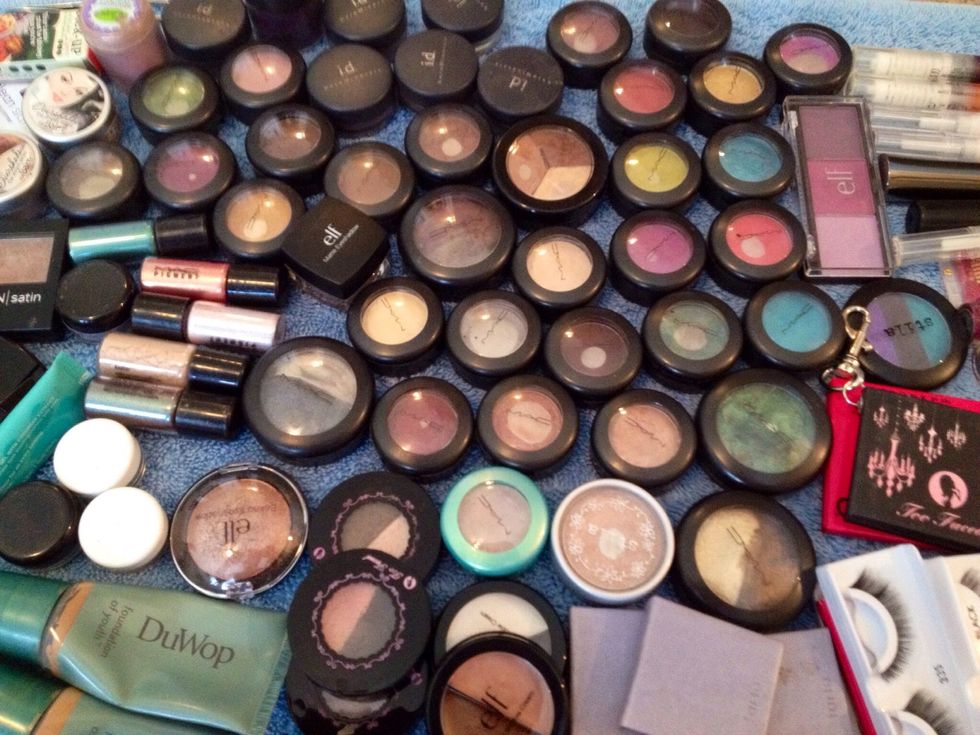 ...Which makes it more difficult to organize.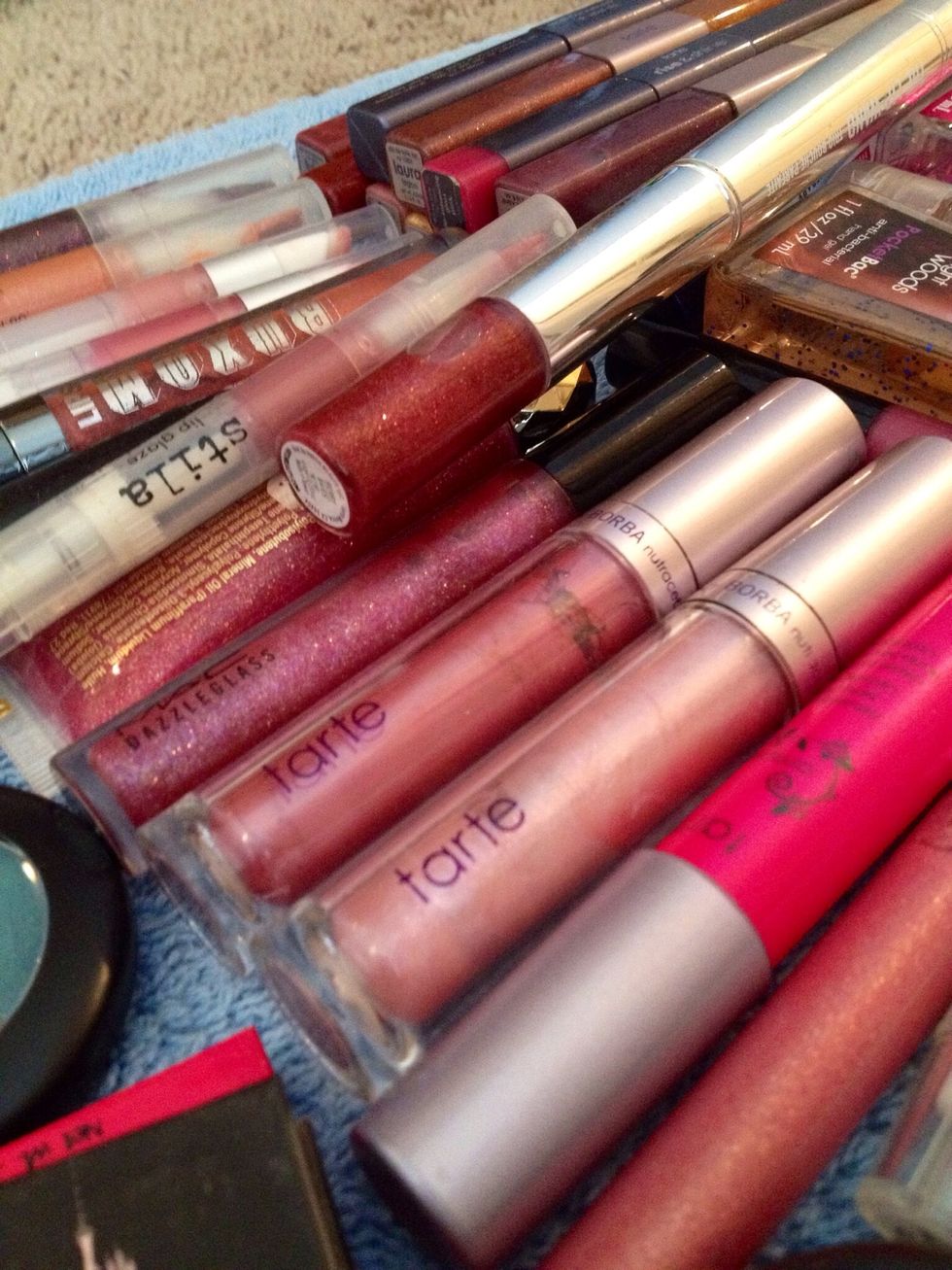 I have a vanity with two small drawers...
...& use small Tupperware stacked drawers. (You'll see both shortly). Here's how I organize my makeup! 💄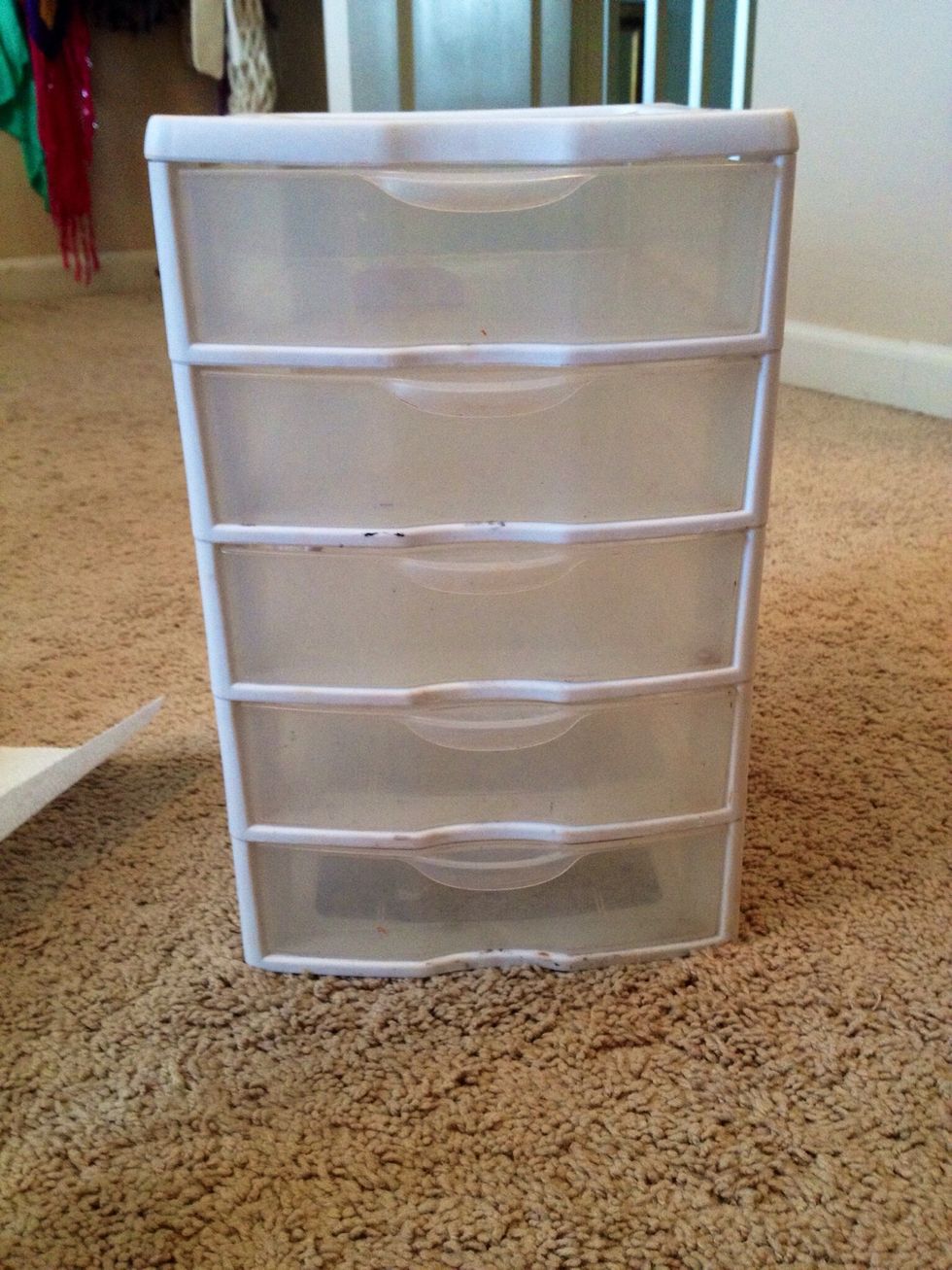 This is what holds my single eyeshadow pots. And some other miscellaneous items such as mascaras.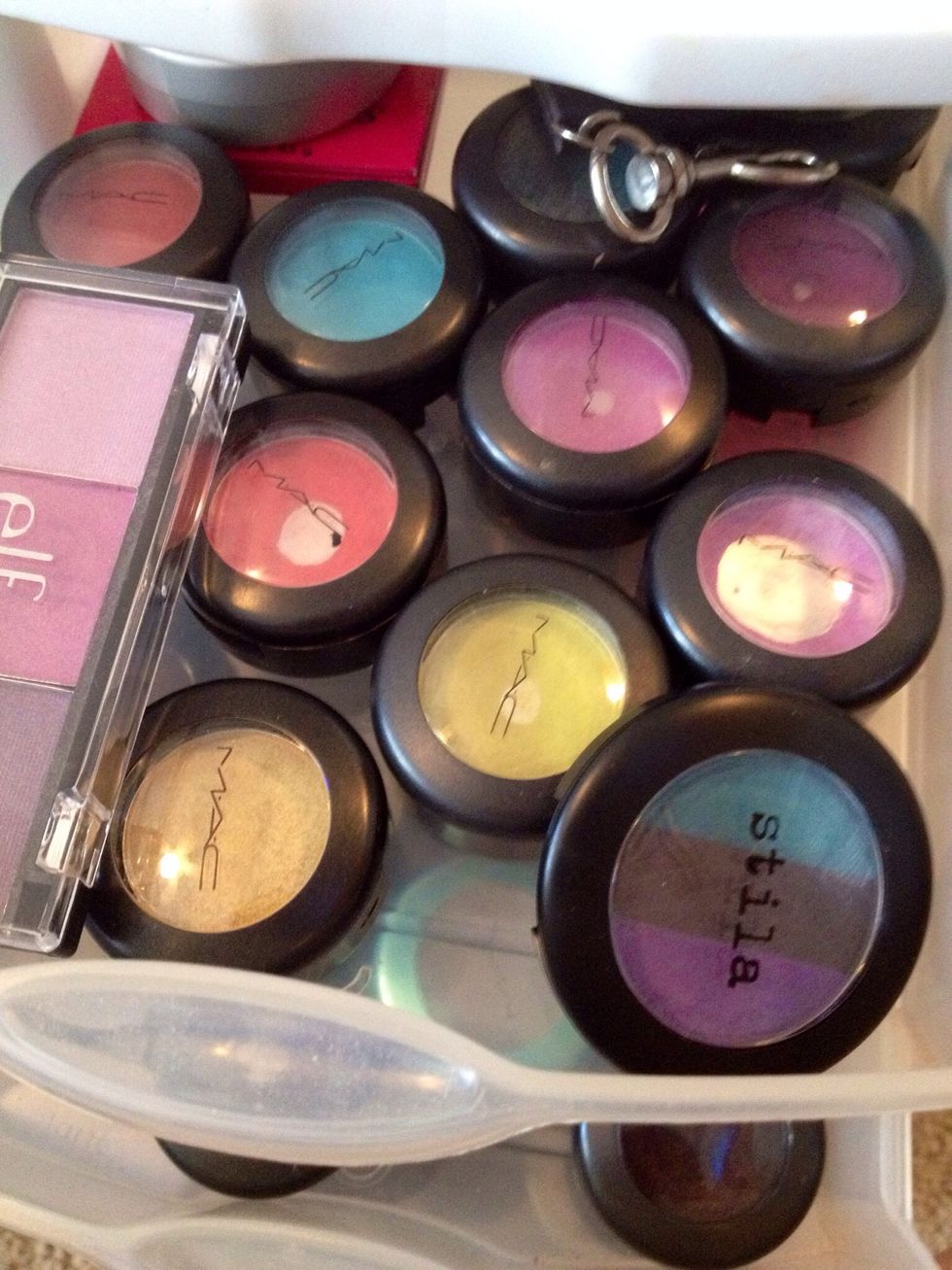 Top drawer: colorful eyeshadows. Purples, greens, blues, etc.
Drawer 2: dark shadows (used for contouring) & light shadows (used for highlighting)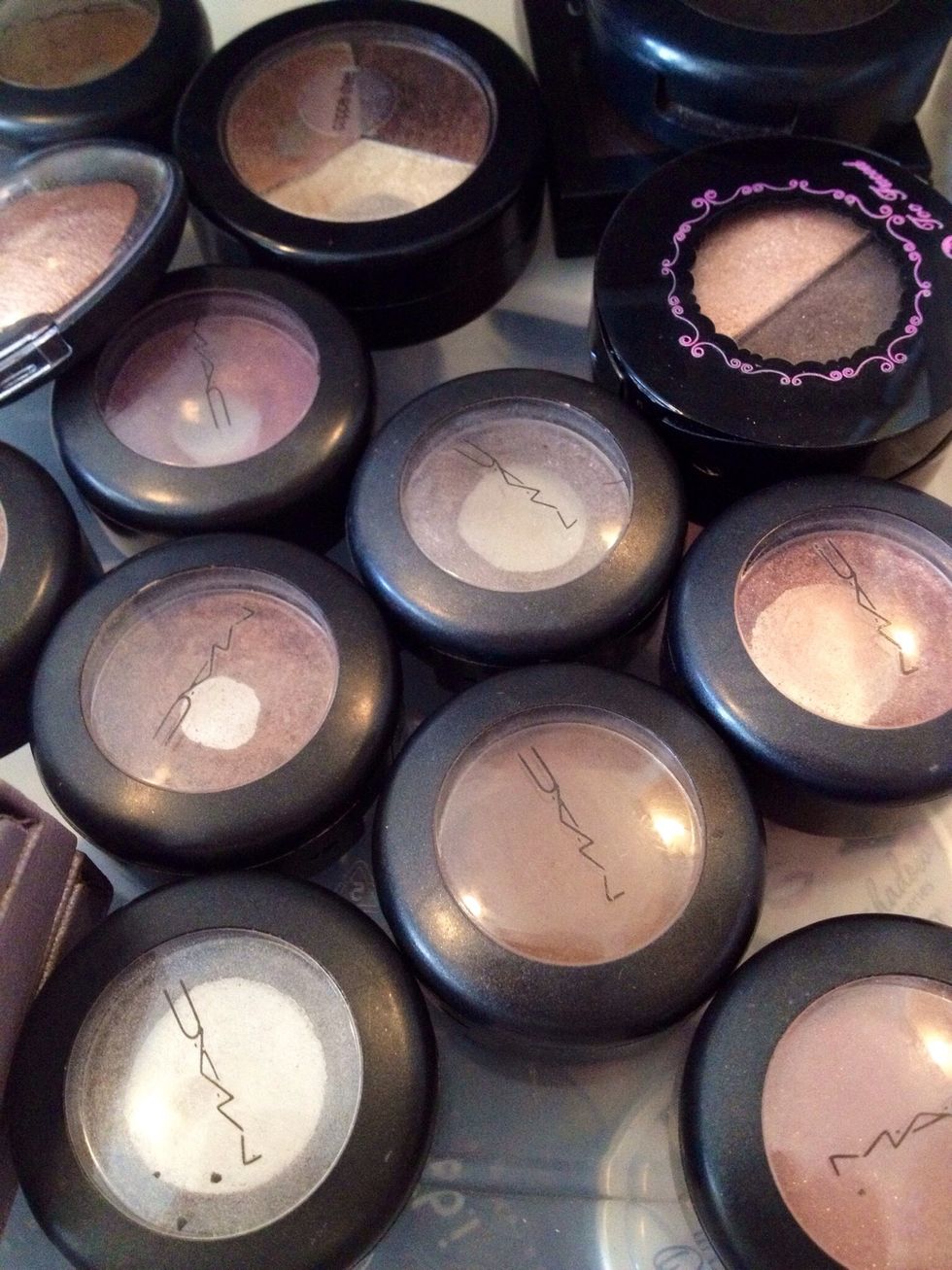 Drawer 3: neutrals.
4th drawer: loose eyeshadows & pigments.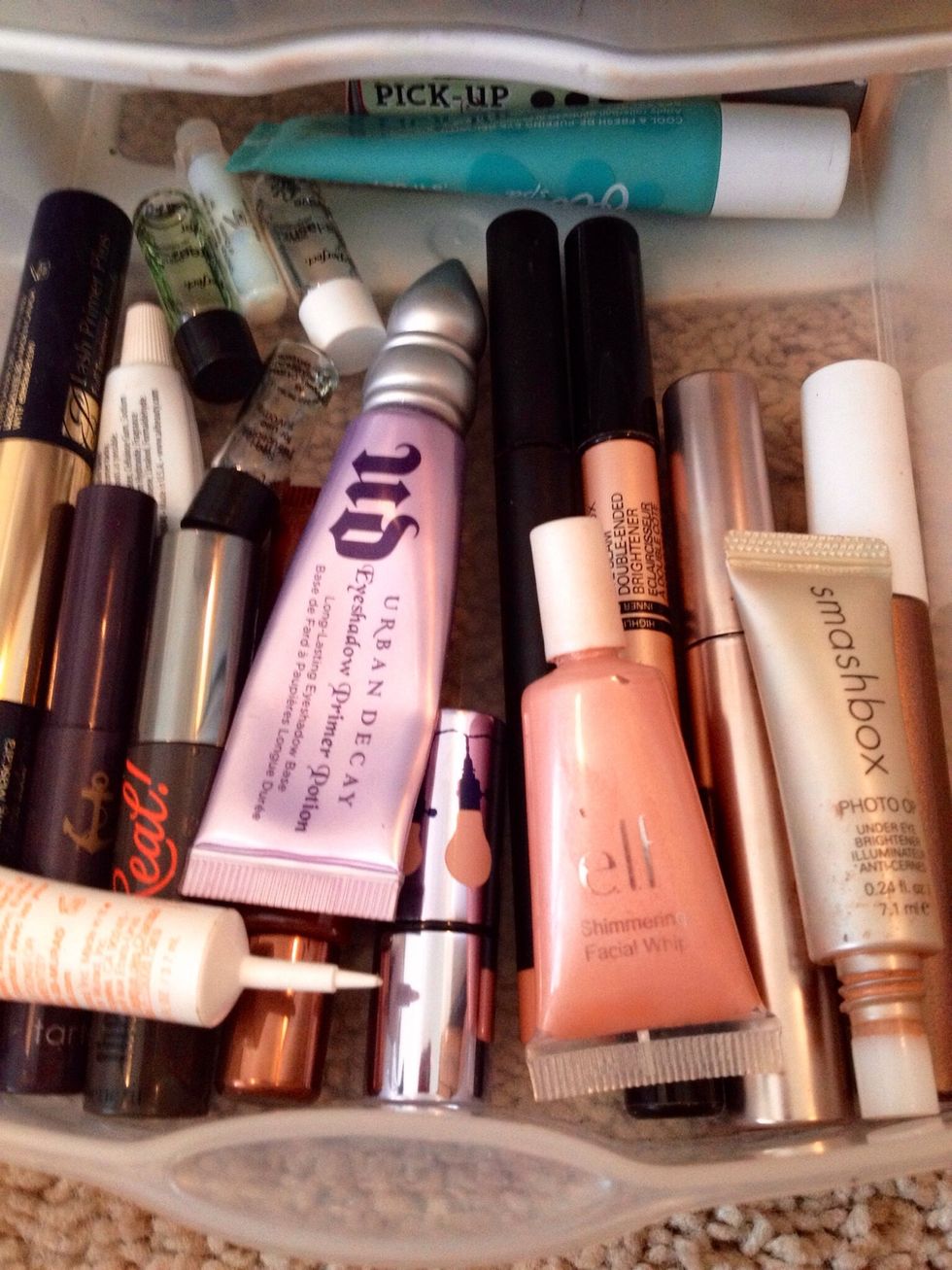 Bottom drawer: Mascara, and other makeup of similar shapes such as eyelash glues, highlighters, etc.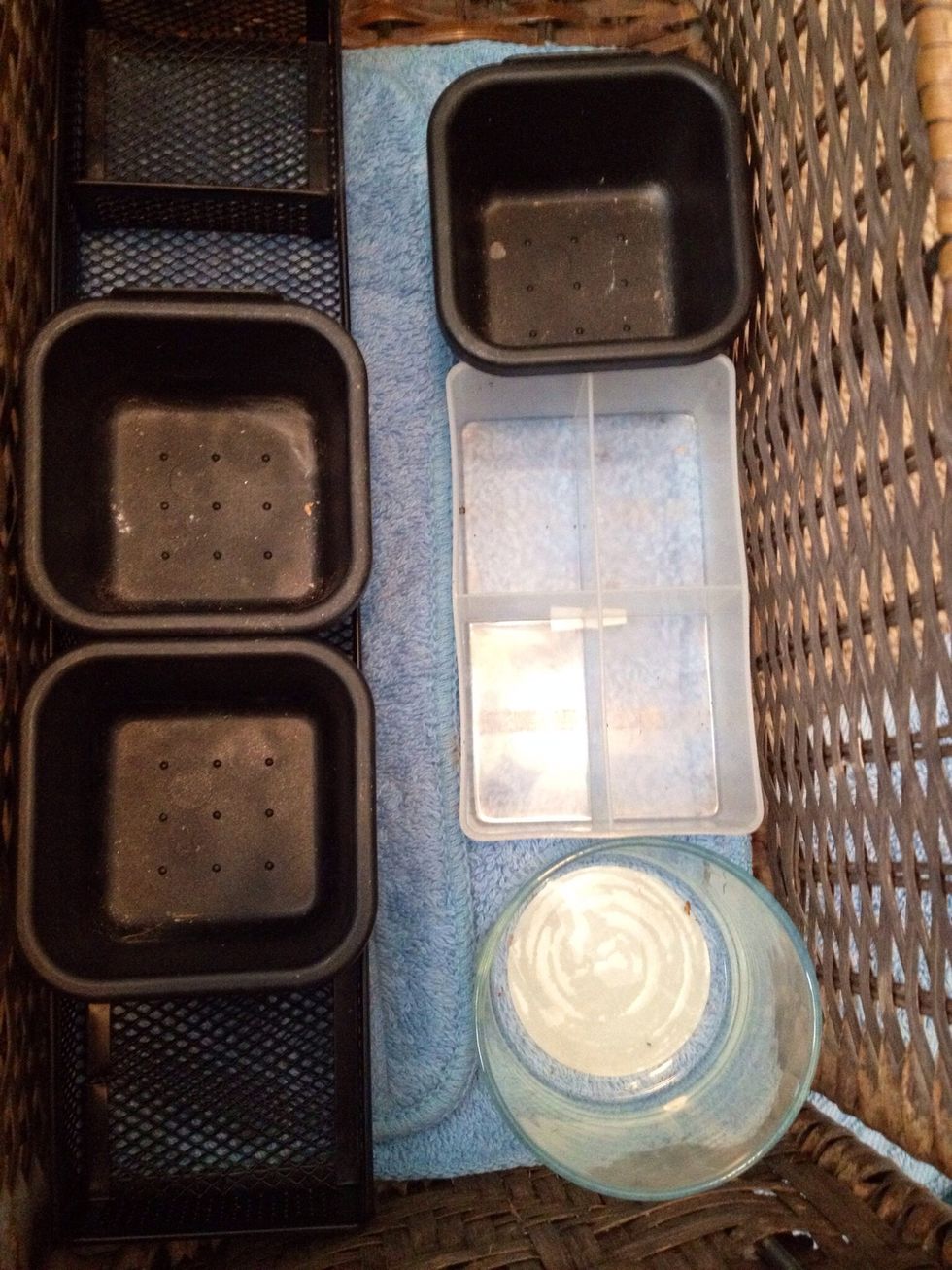 One of the drawers in my vanity. Also, shows the different containers & dividers. Ex: pencil divider, small candle holder, square dividers.
Drawer 1: Part 1: foundations, tinted moisturizers, BB creams, stick/cream/liquid bronzers & primers.
Part 2: powders: bronzers, pressed powder & translucent.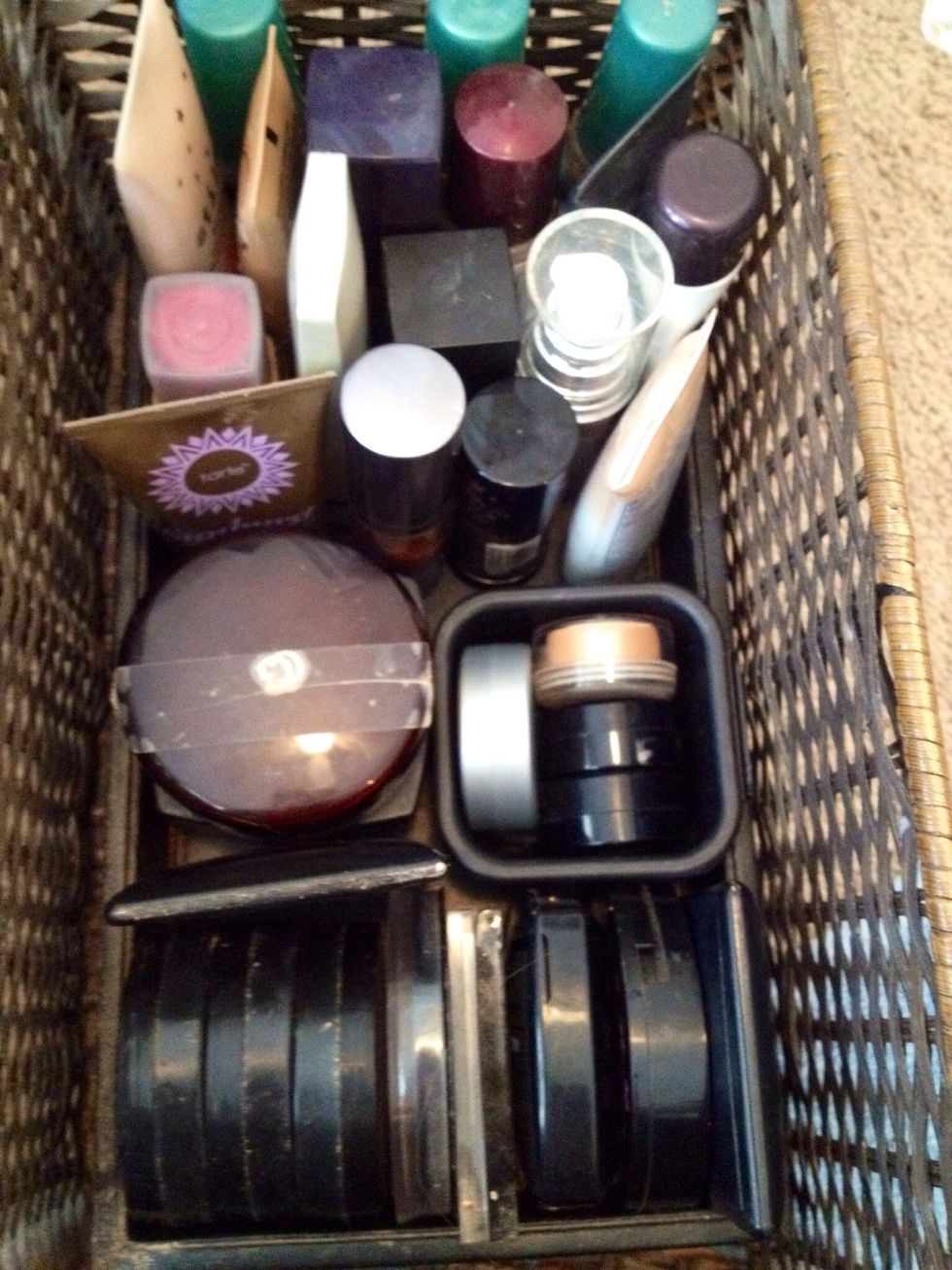 Part 3: in small container: concealers.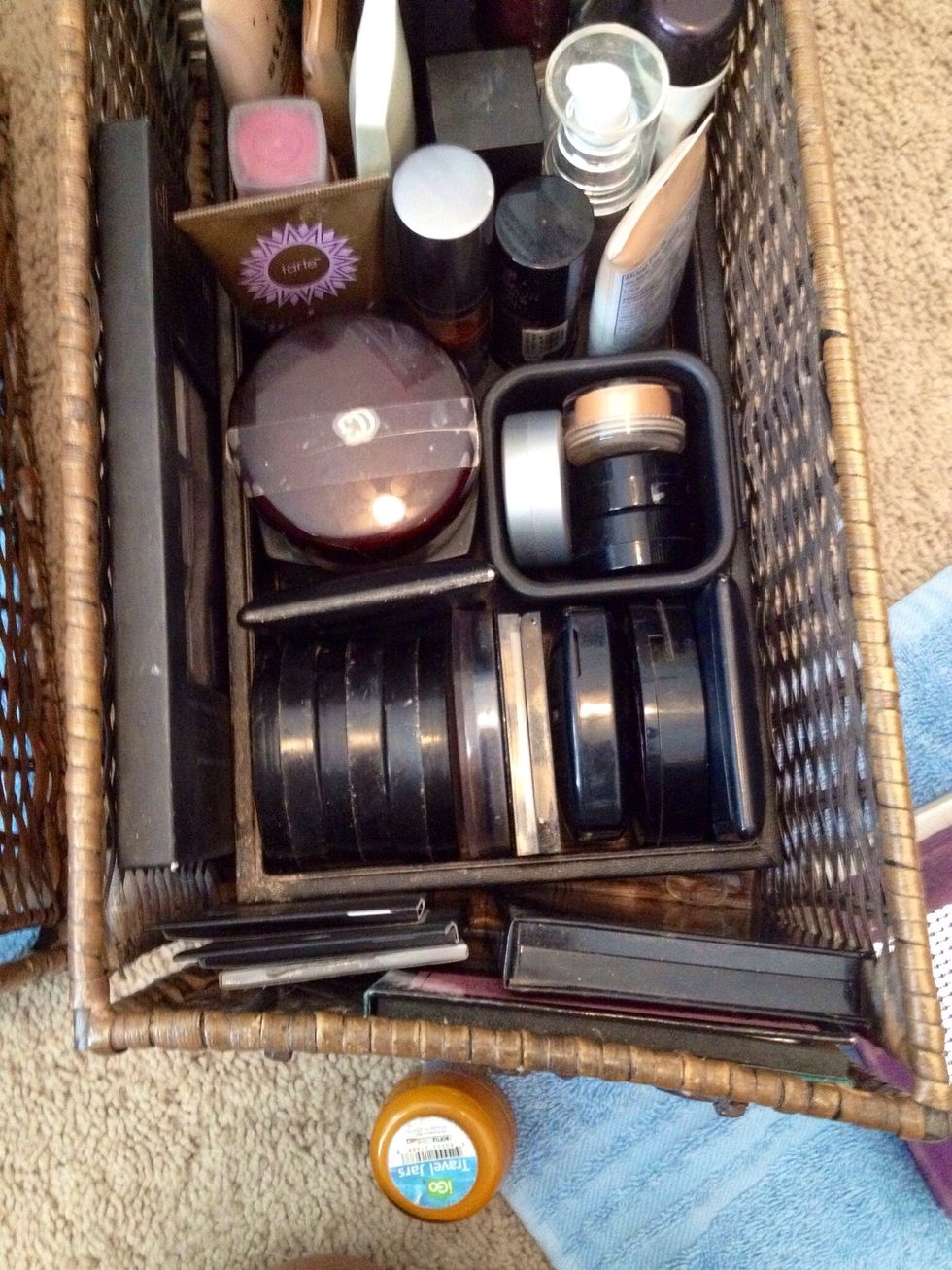 Part 4: using the thin spaces that are formed in between the large divider and the drawer are great for holding eyeshadow pallets, etc.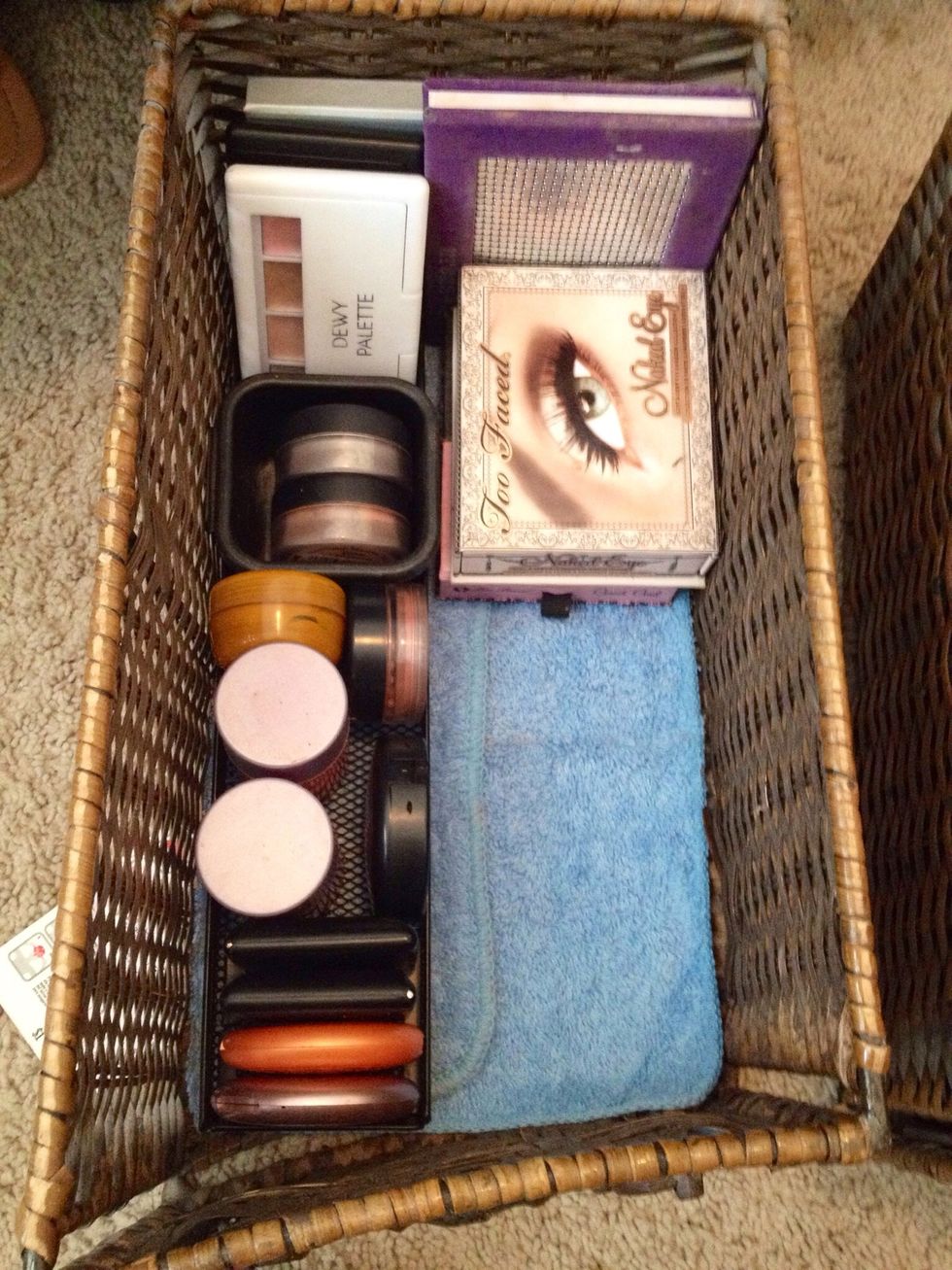 Drawer 2: part 1:pencil divider is used with square box. Extra pallets, blushes: powder & cream, face highlighters & shimmers.
Part 2: additional square pallets & eyeshadow primer pots in candle holder. square box: liquid eyeliner & shadow sticks
Part 3: final touches: beauty blenders, face poofs, makeup brush cleaner (see guide to see DIY), lashes.
Now for lipgloss!! It goes in a separate box.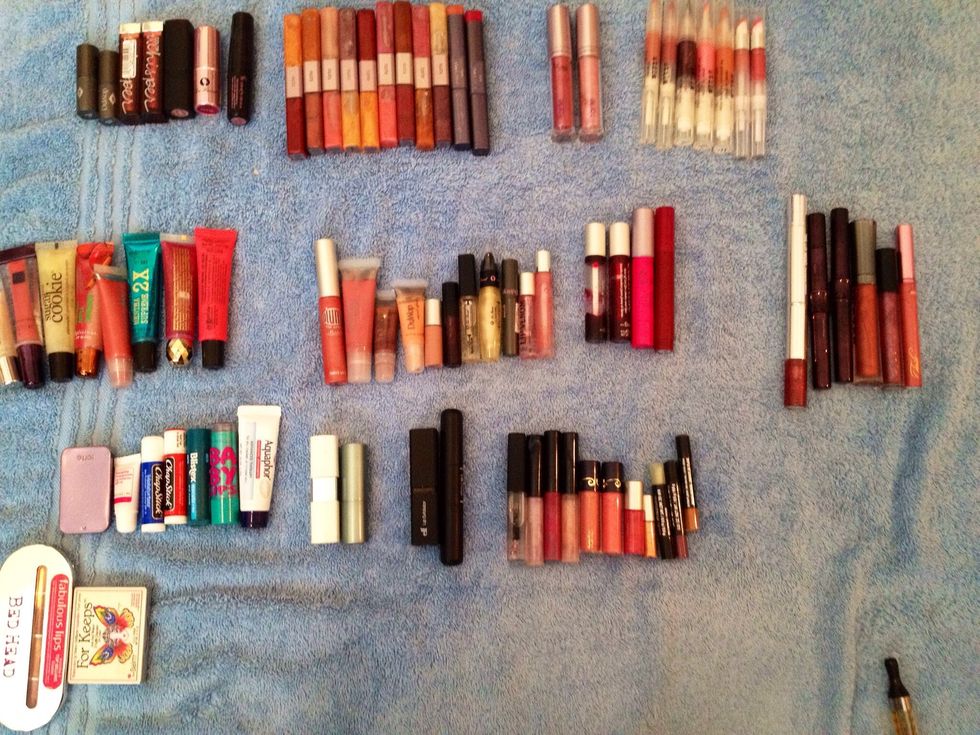 Organize by brand, shape, lipstick vs gloss, stains, etc.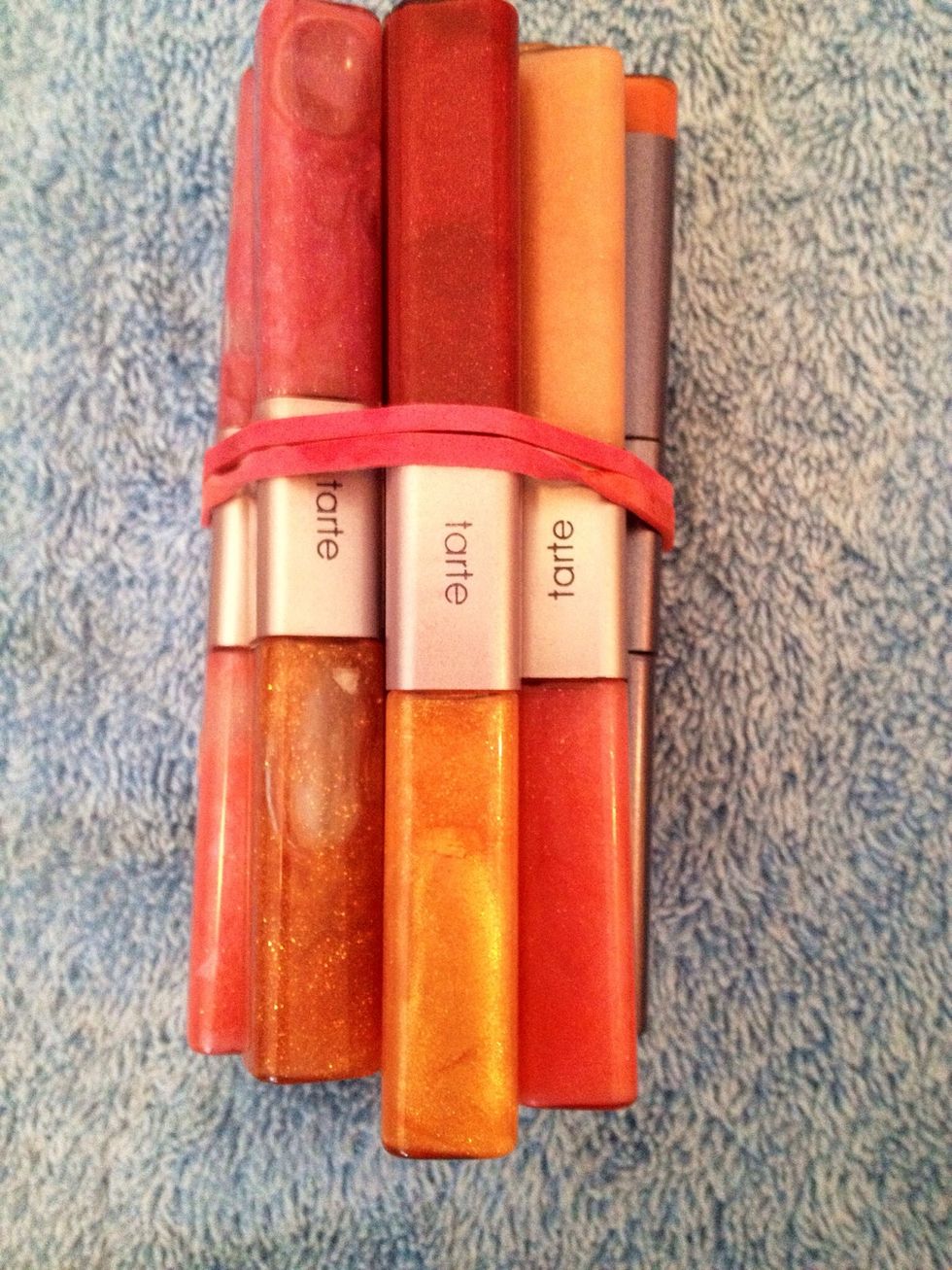 For example: my tarte glosses that are the same type go into it's own group due to the fact that I have so many of them.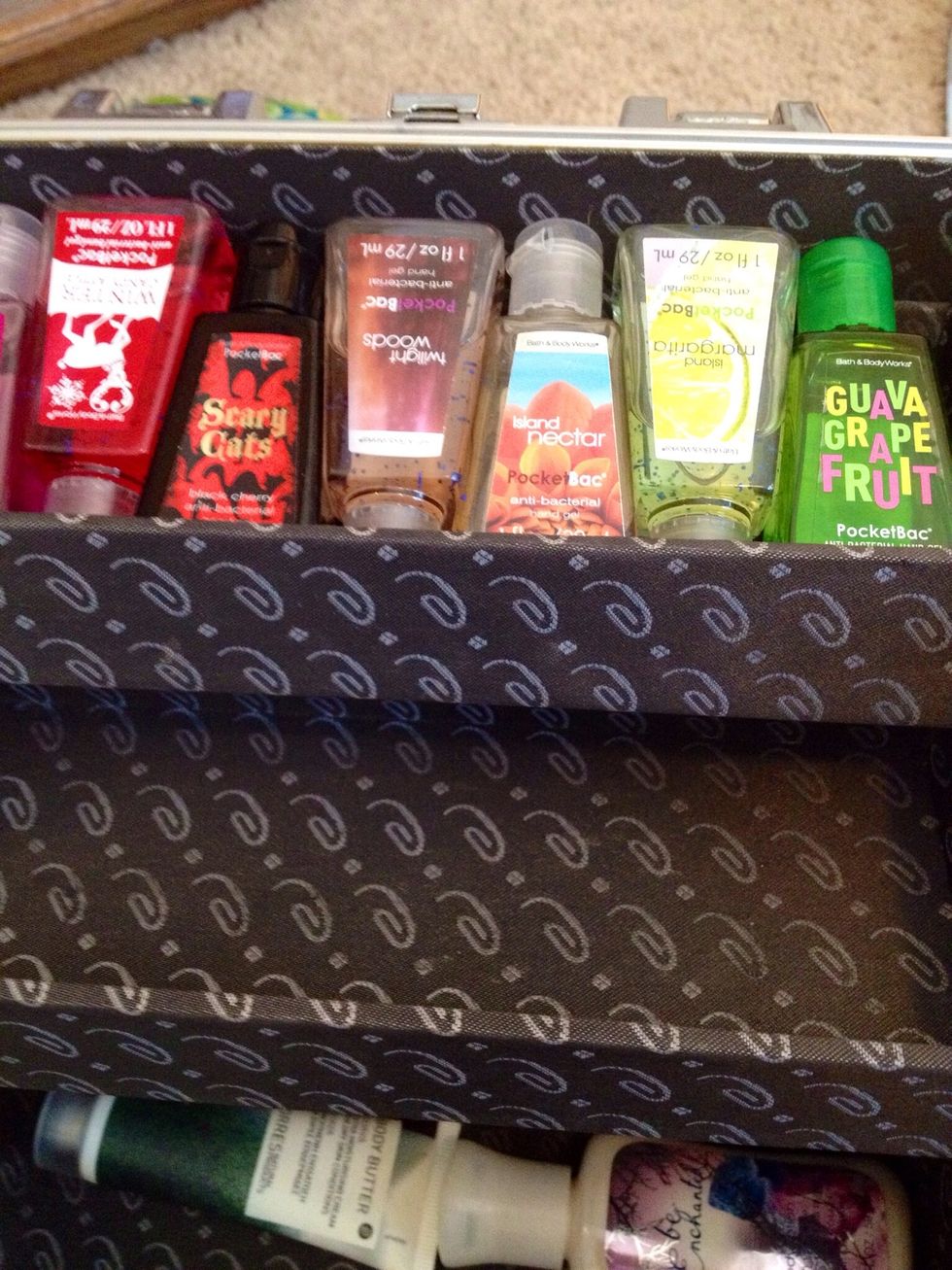 Small hand sanitizers in one compartment.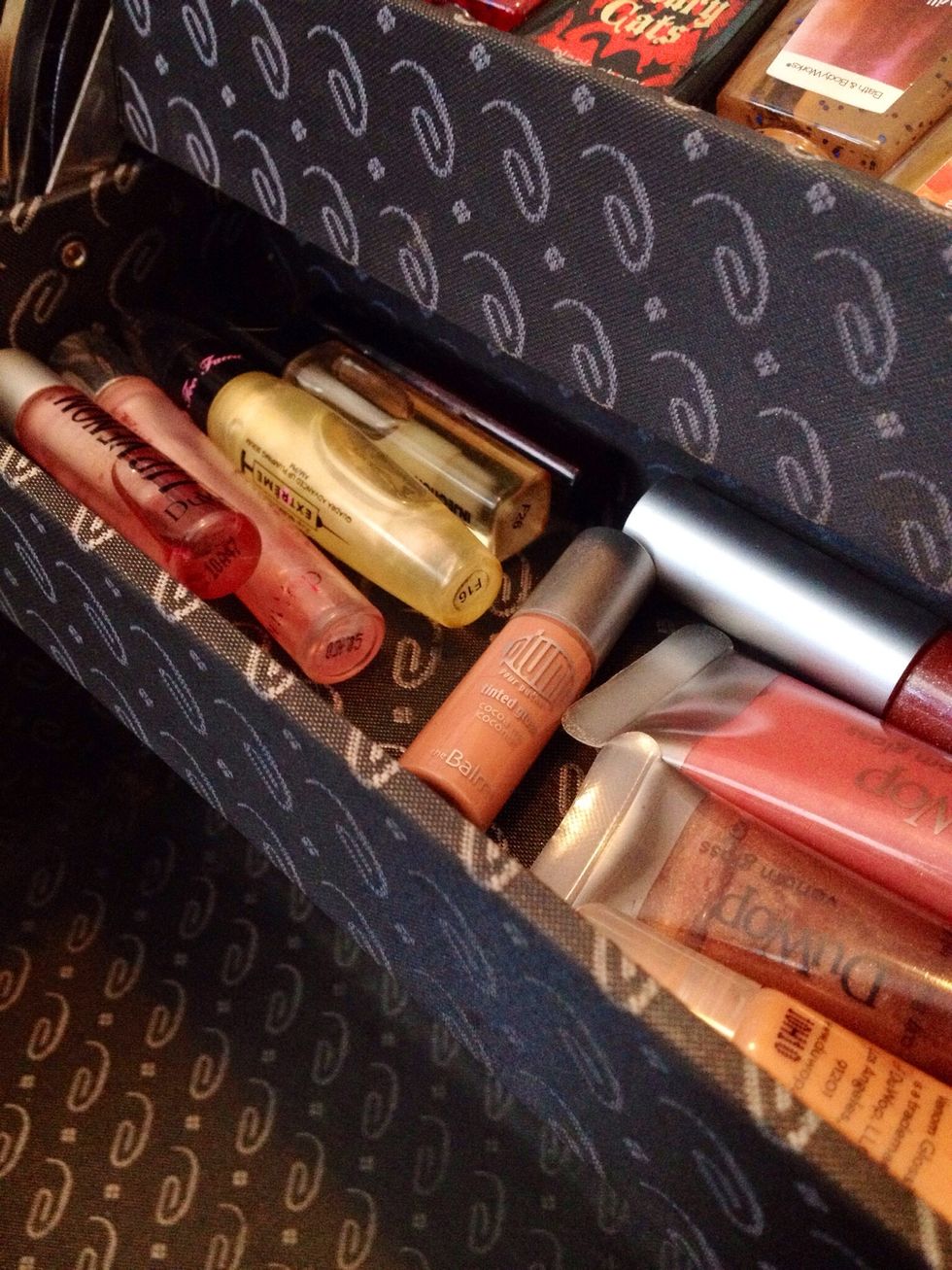 Plumping go into their own compartment. I LOVE plumpers, can you tell? 💄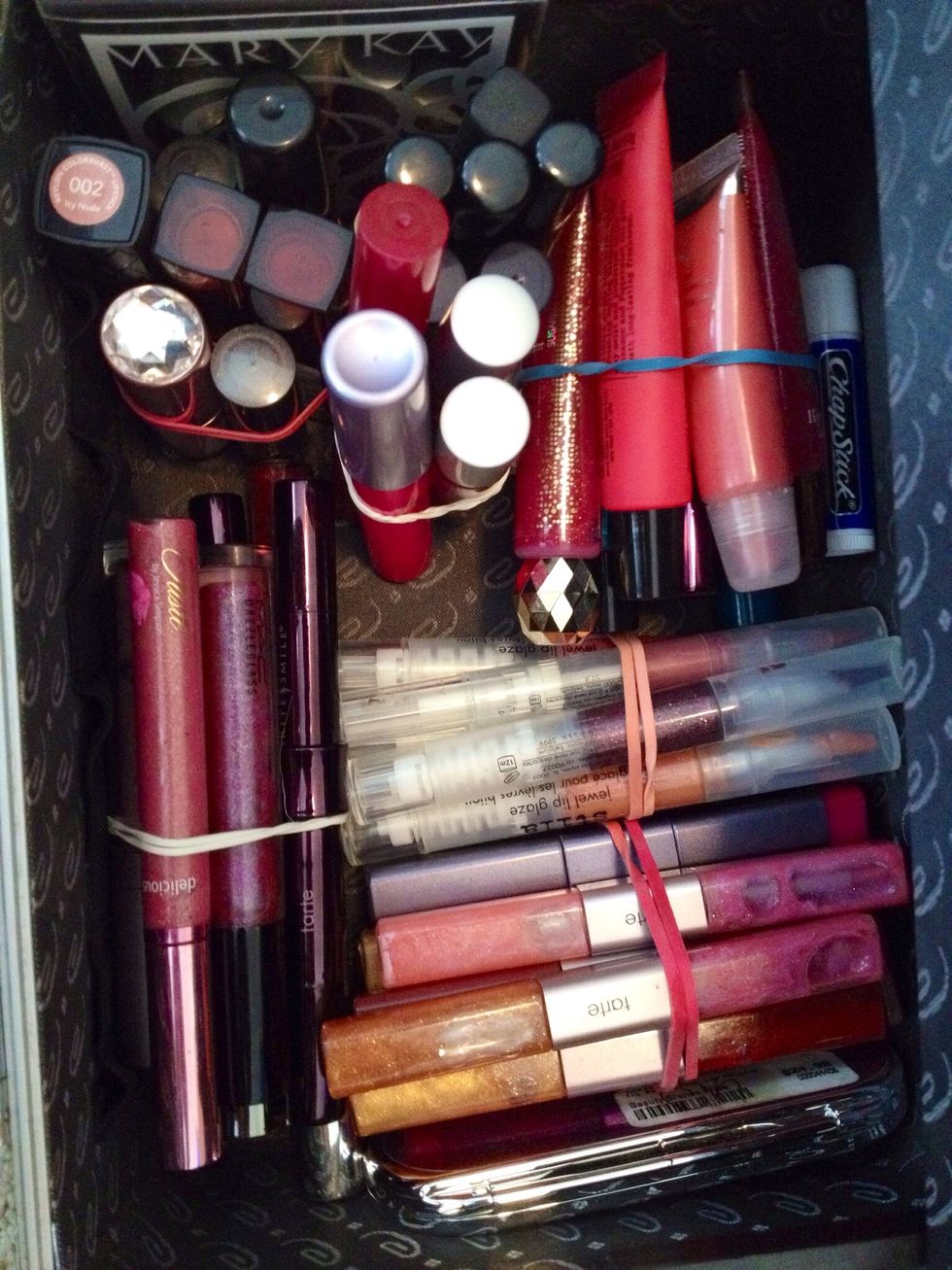 Each collection of glosses are kept together with a rubber band to makes finding what I'm looking for easier.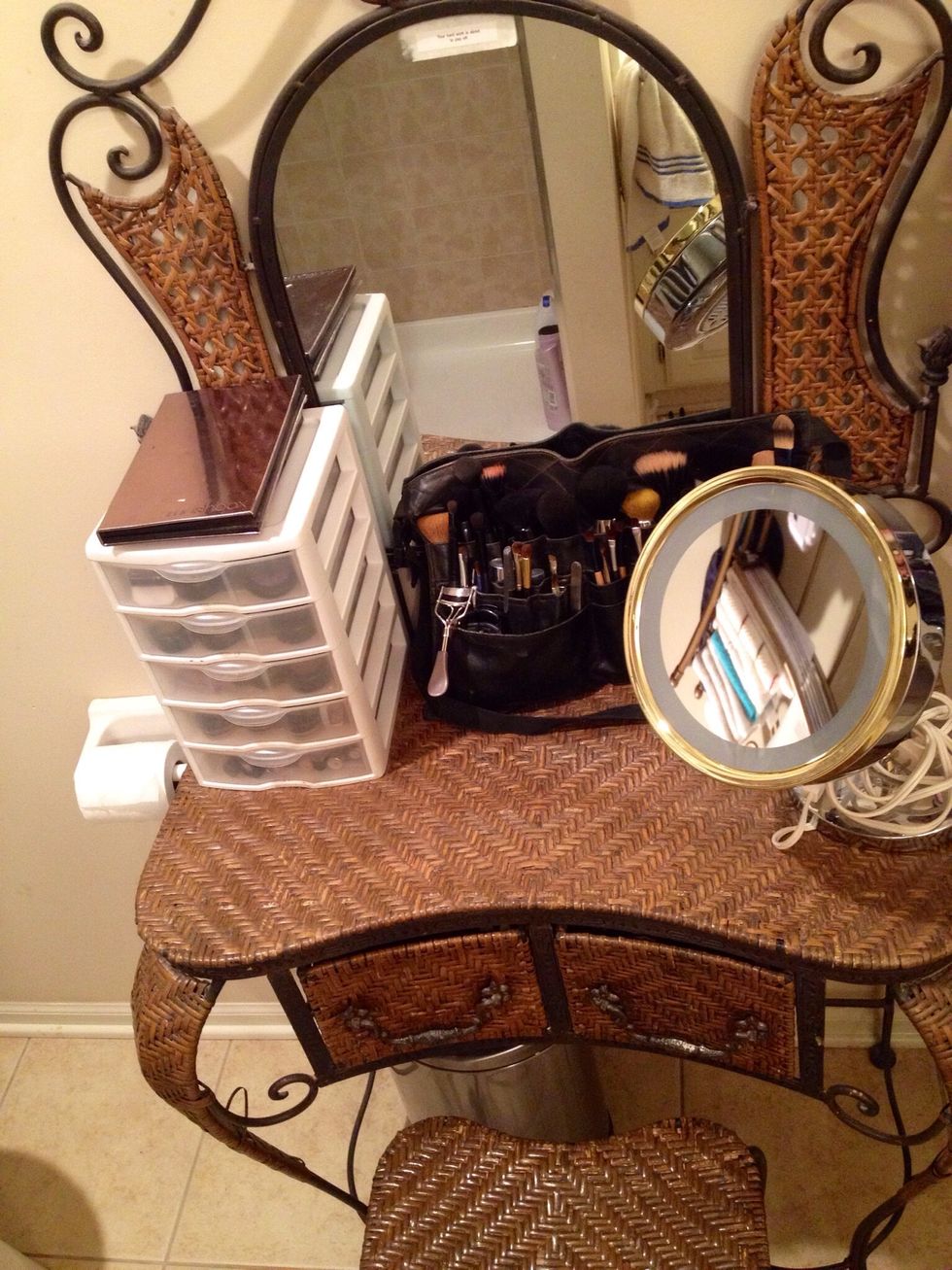 Final look. Nice & organized. Makeup is not sprawled all over. Eyeshadows, makeup brushes & my mirror are on the top portion. As far as organizing MU brushes, they're organized in a brush apron
Comments, questions, concerns requesting a guide? Message me or leave a comment.
Makeup
Containers
Vanity (optional)
Dividers
Mia Morales
My name is Mia. I've had my aesthetics license for 6 yrs & I <3 makeup artistry. I'm currently in school for my BSA in accounting. I like pretty things.