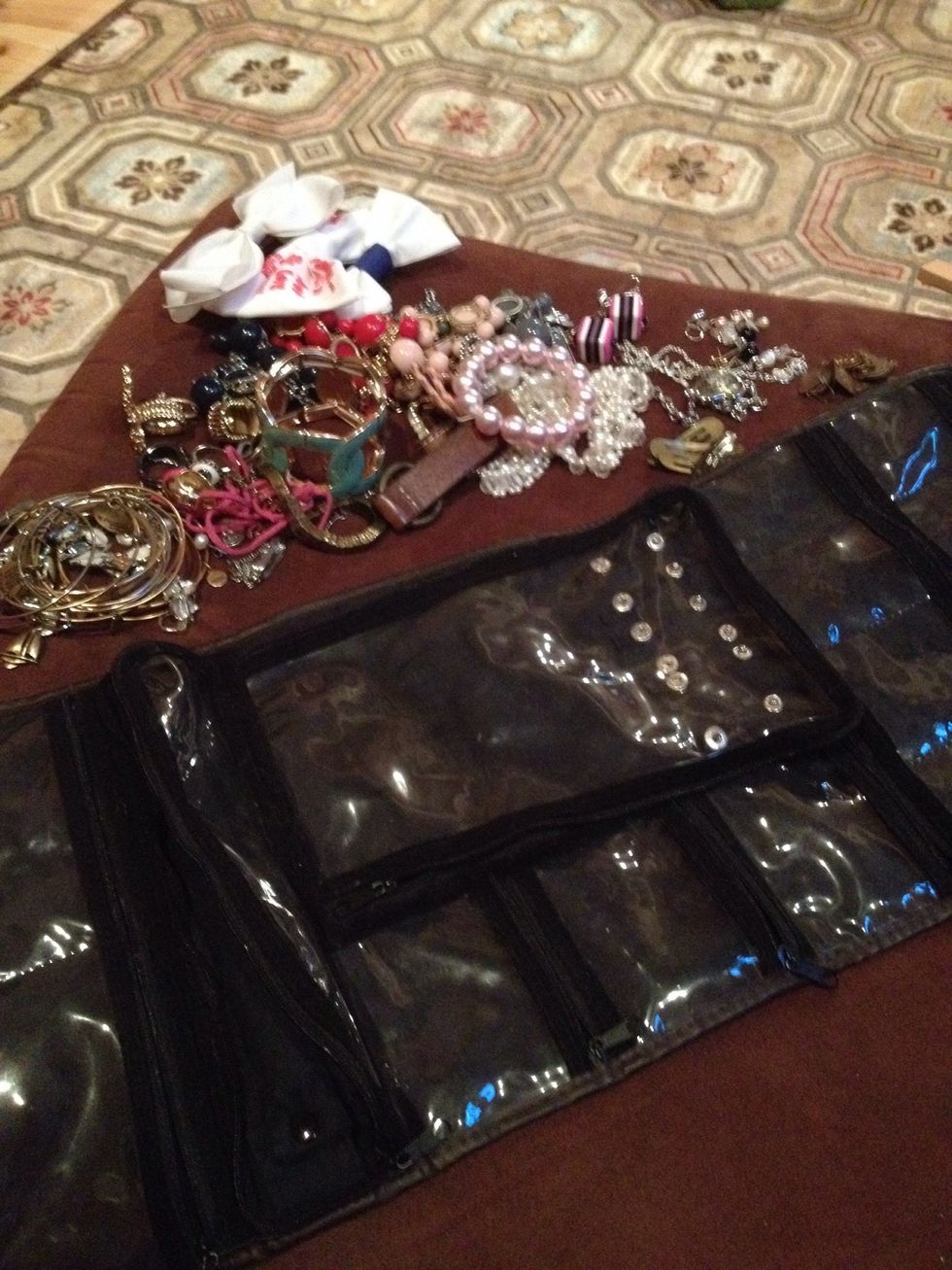 Gather your materials. Make sure all jewelry is untangled and everything is out of the case for a fresh start.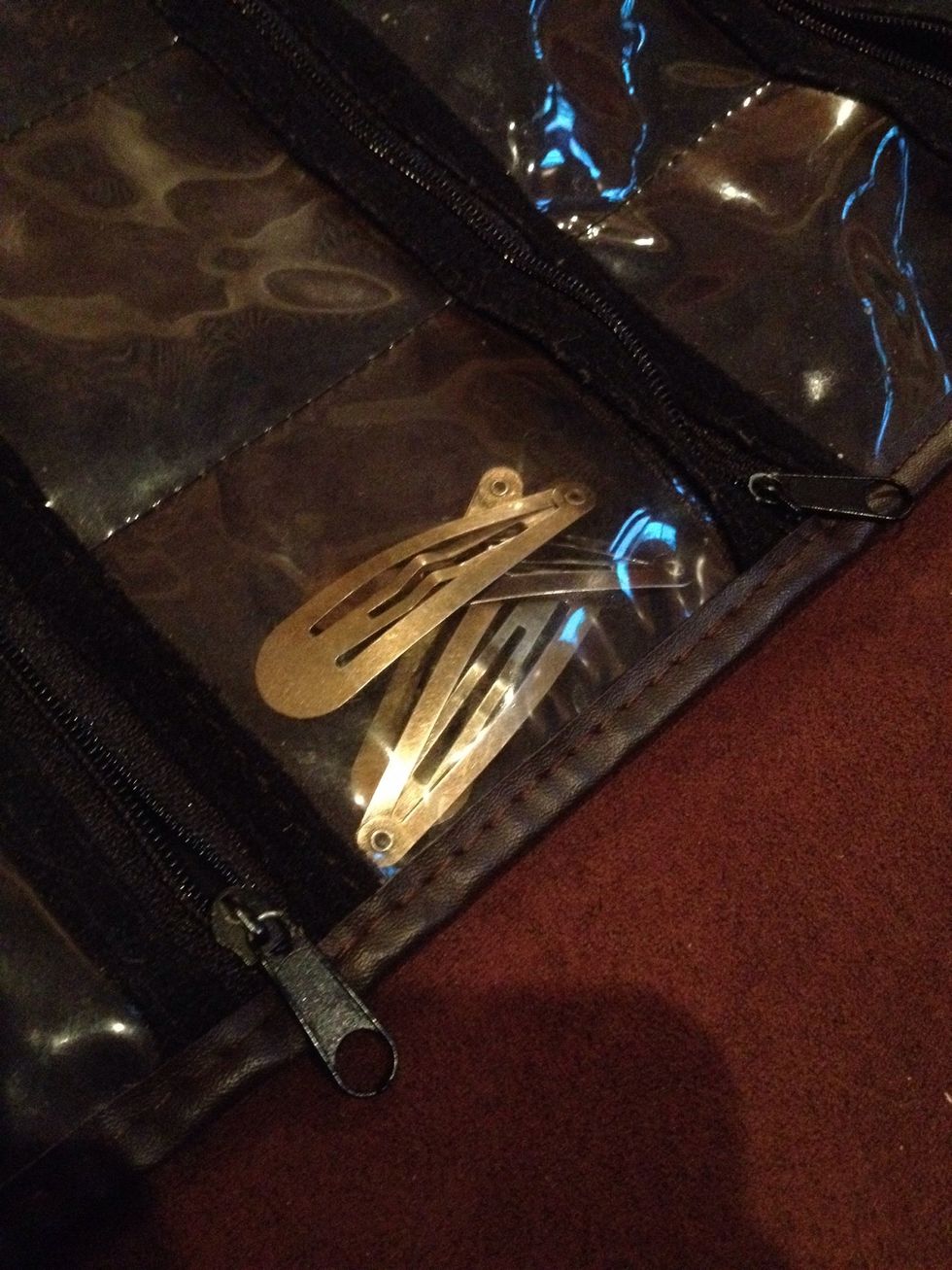 Put all hair clips/ accessories in a small pouch.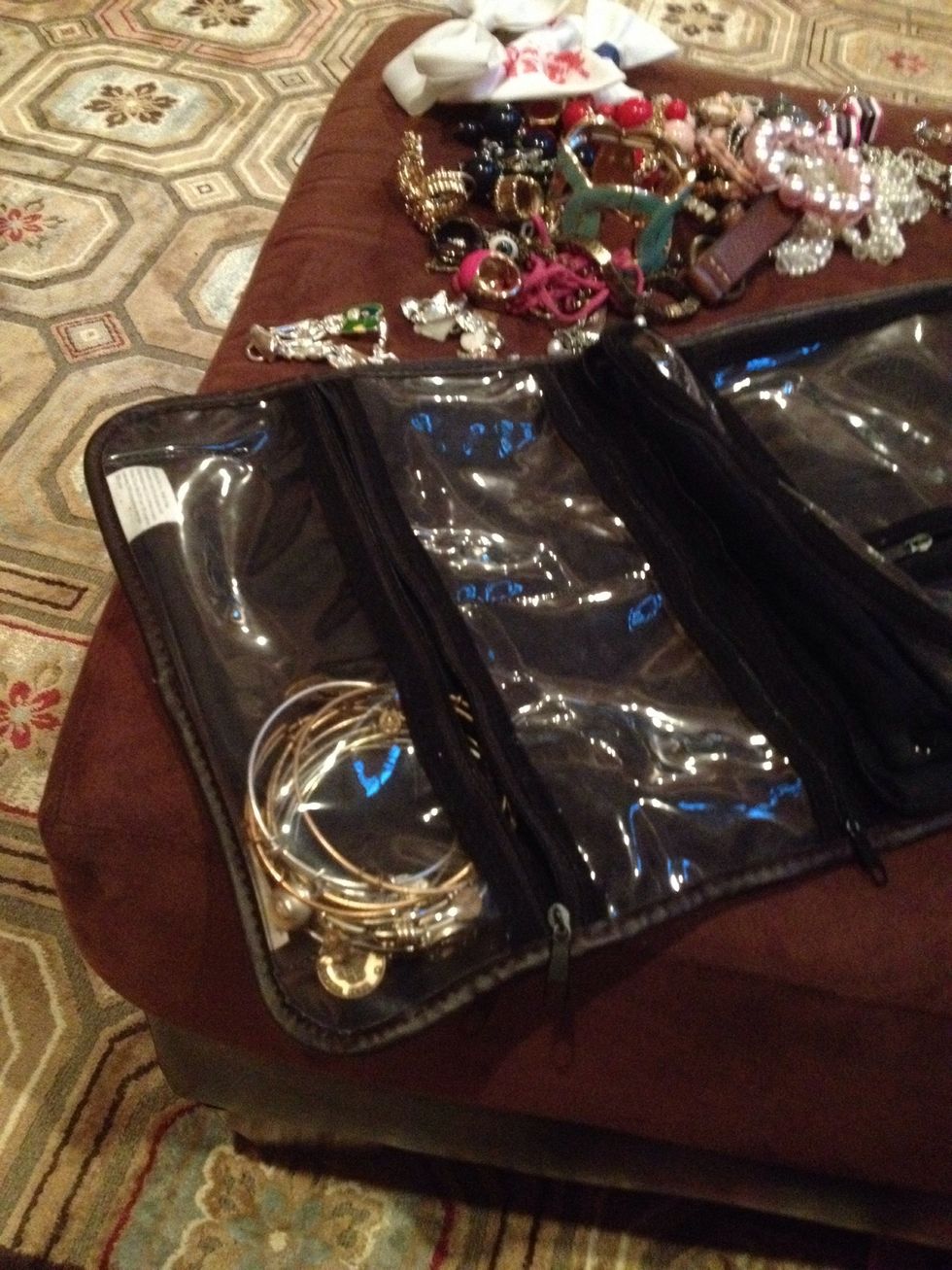 Put all bangles and large bracelets into the largest pouch.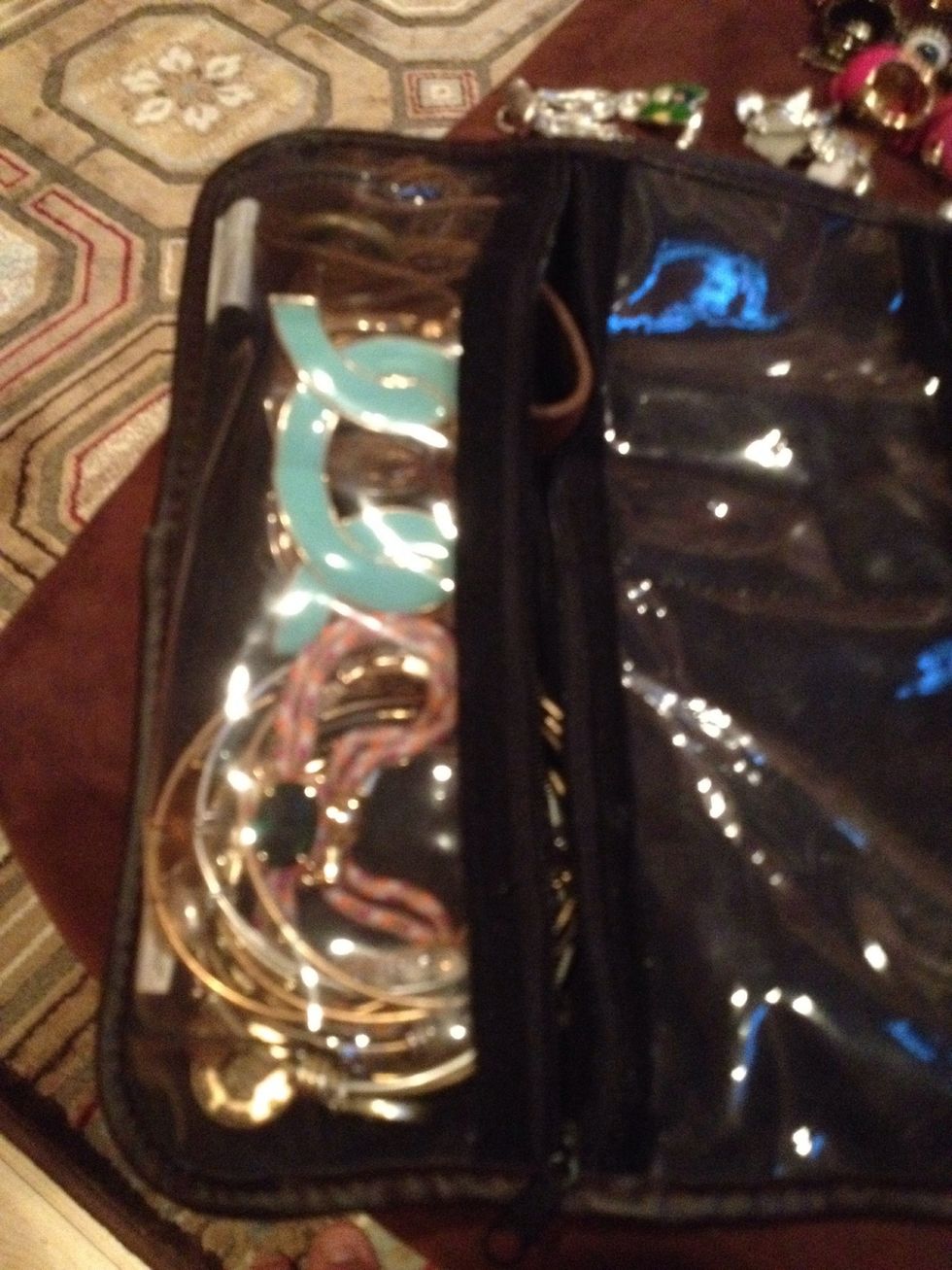 Progress picture!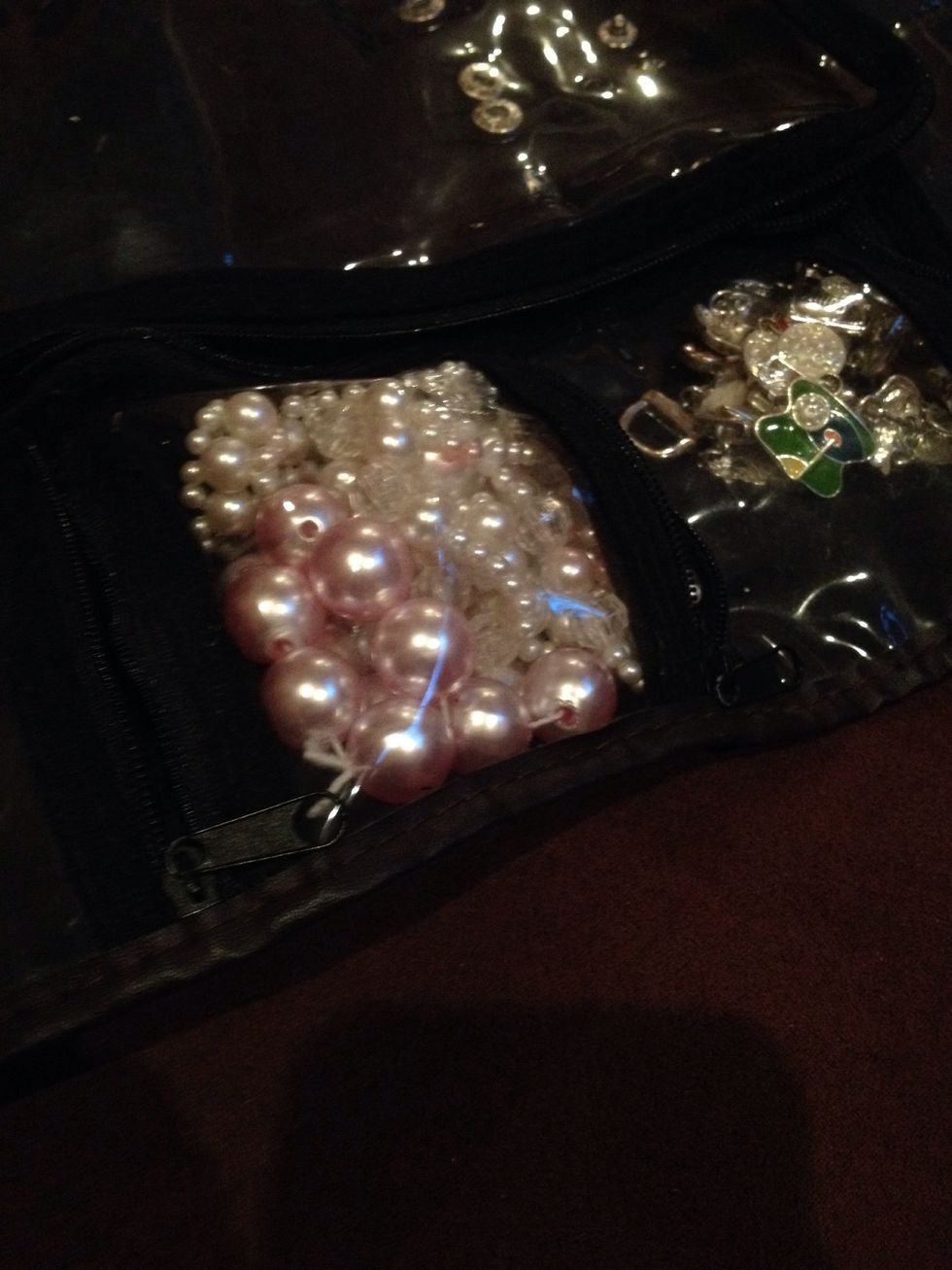 Put all pearls into one pouch of medium size.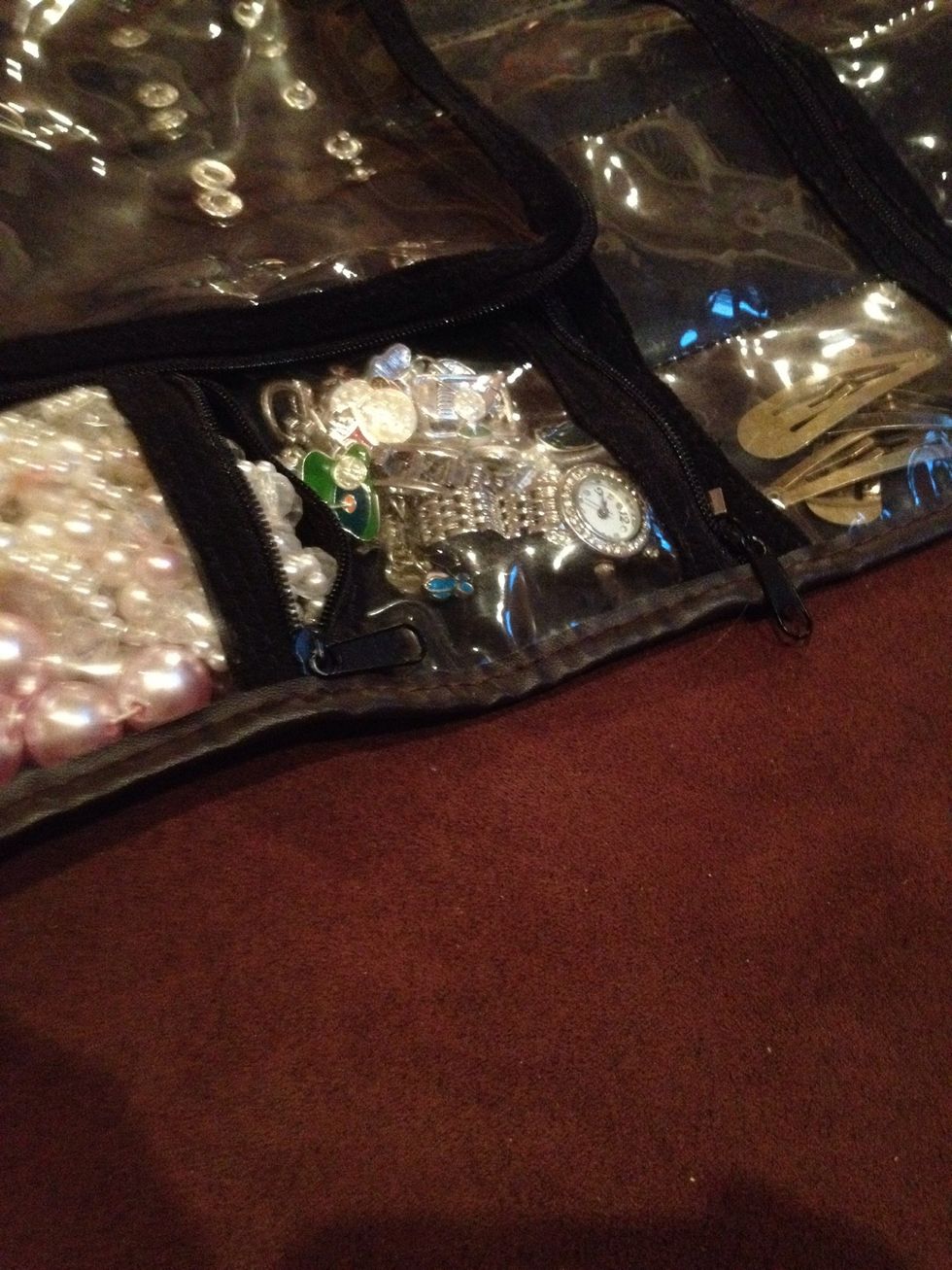 Put charm bracelets and your watch into one medium sized pouch.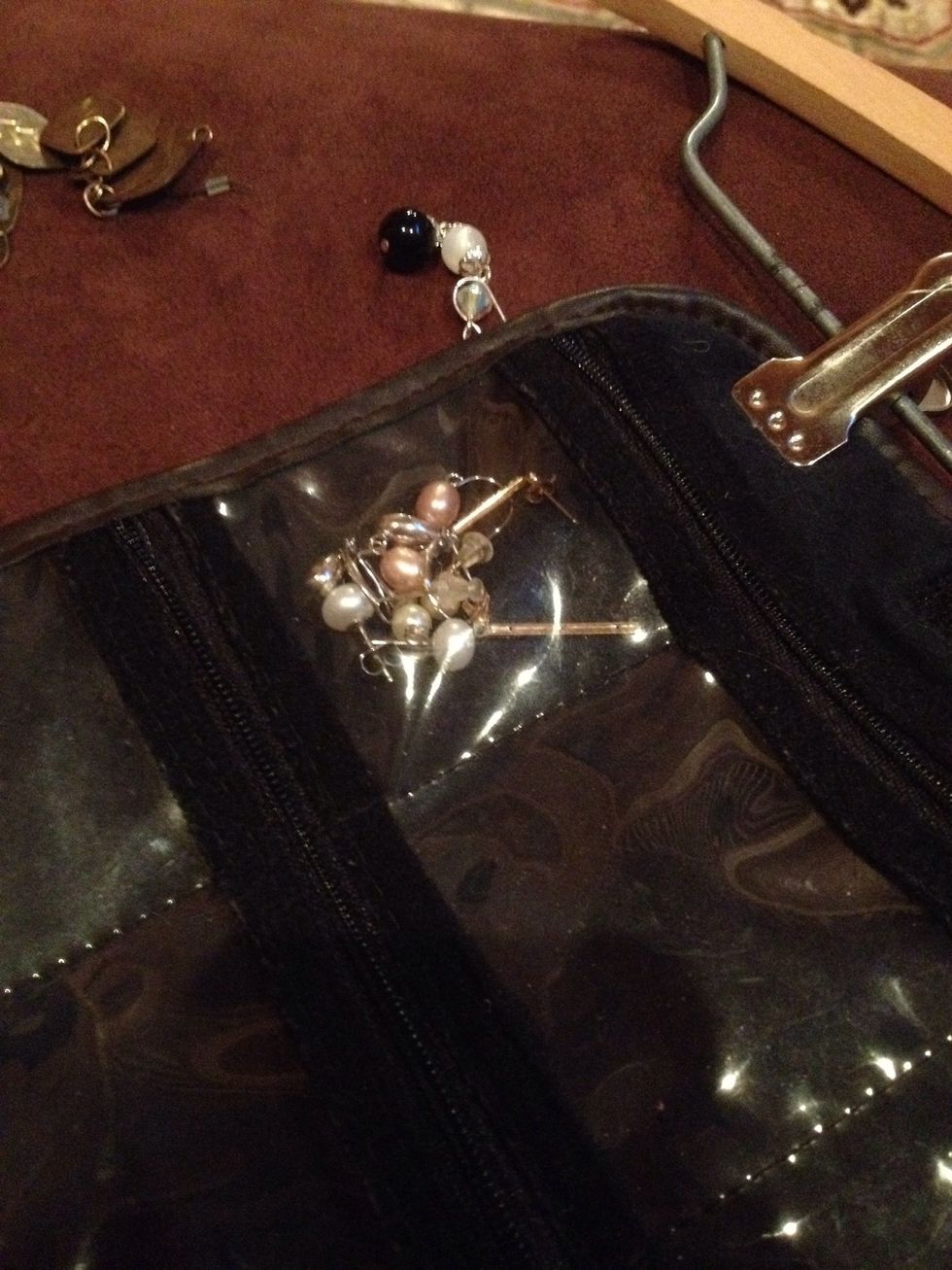 Put all pearl/special earrings into one pouch.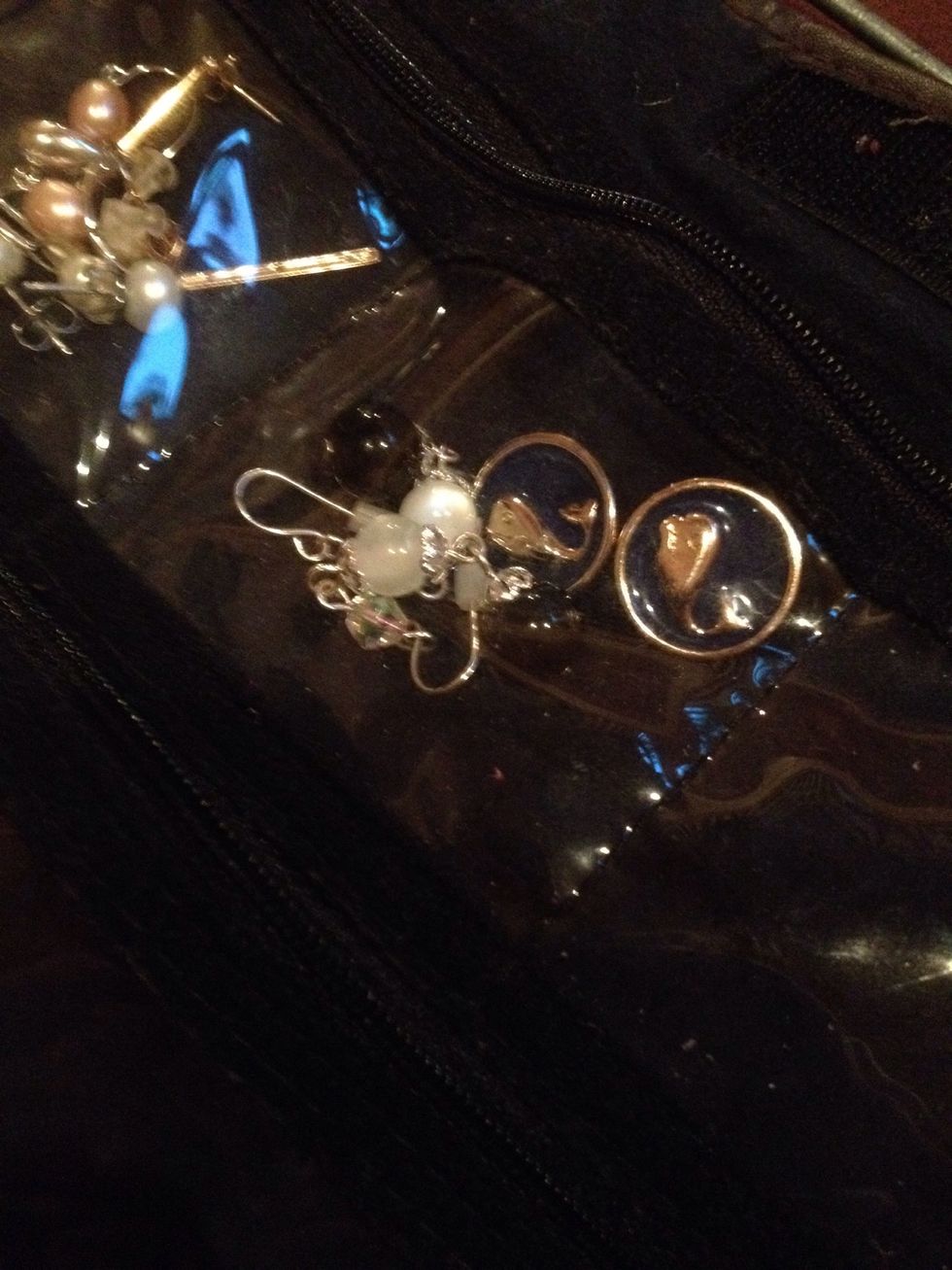 Put any costume/non-fancy earrings into another small pouch.
Put dangle earrings into one small pouch.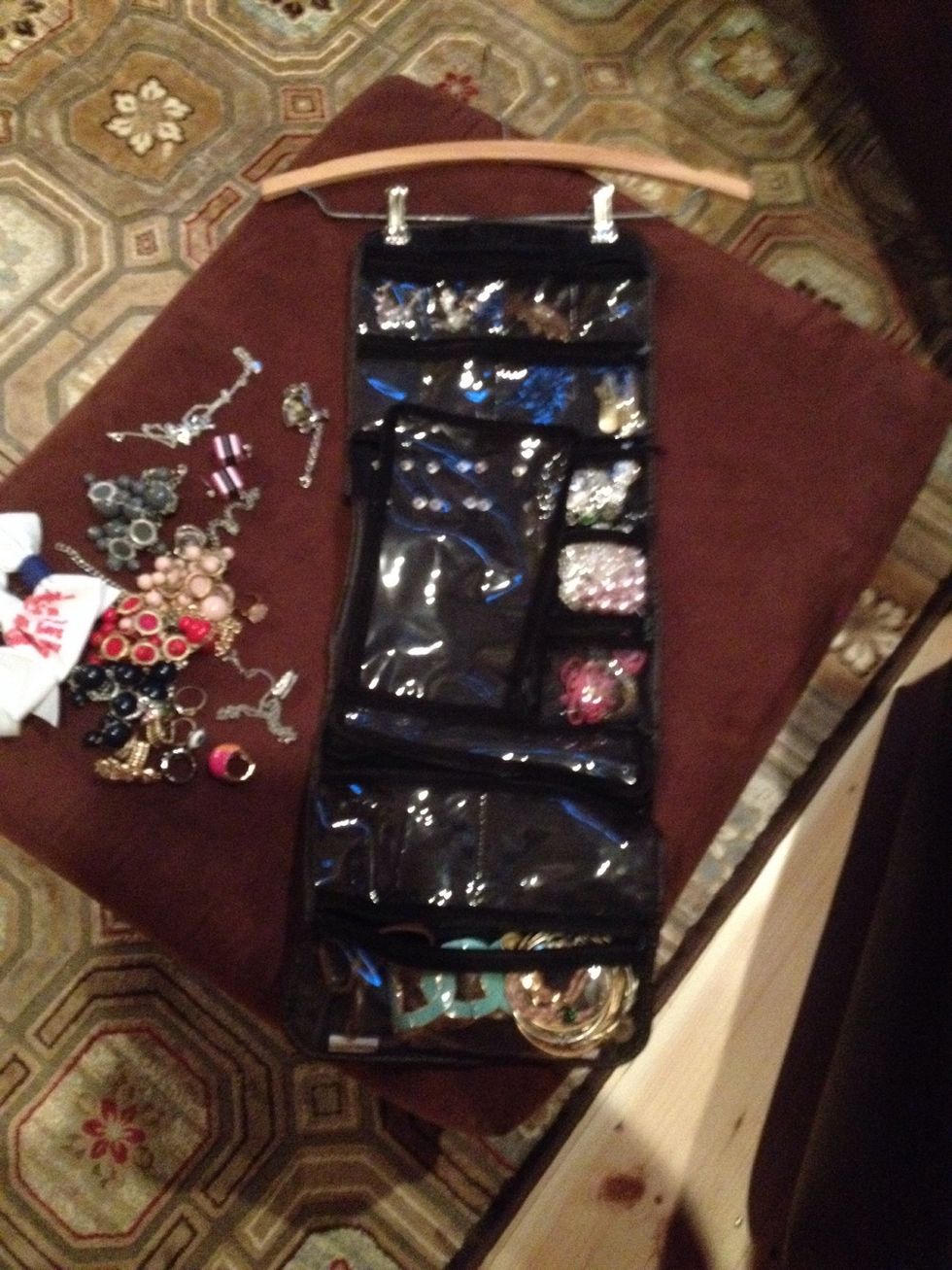 Progress picture!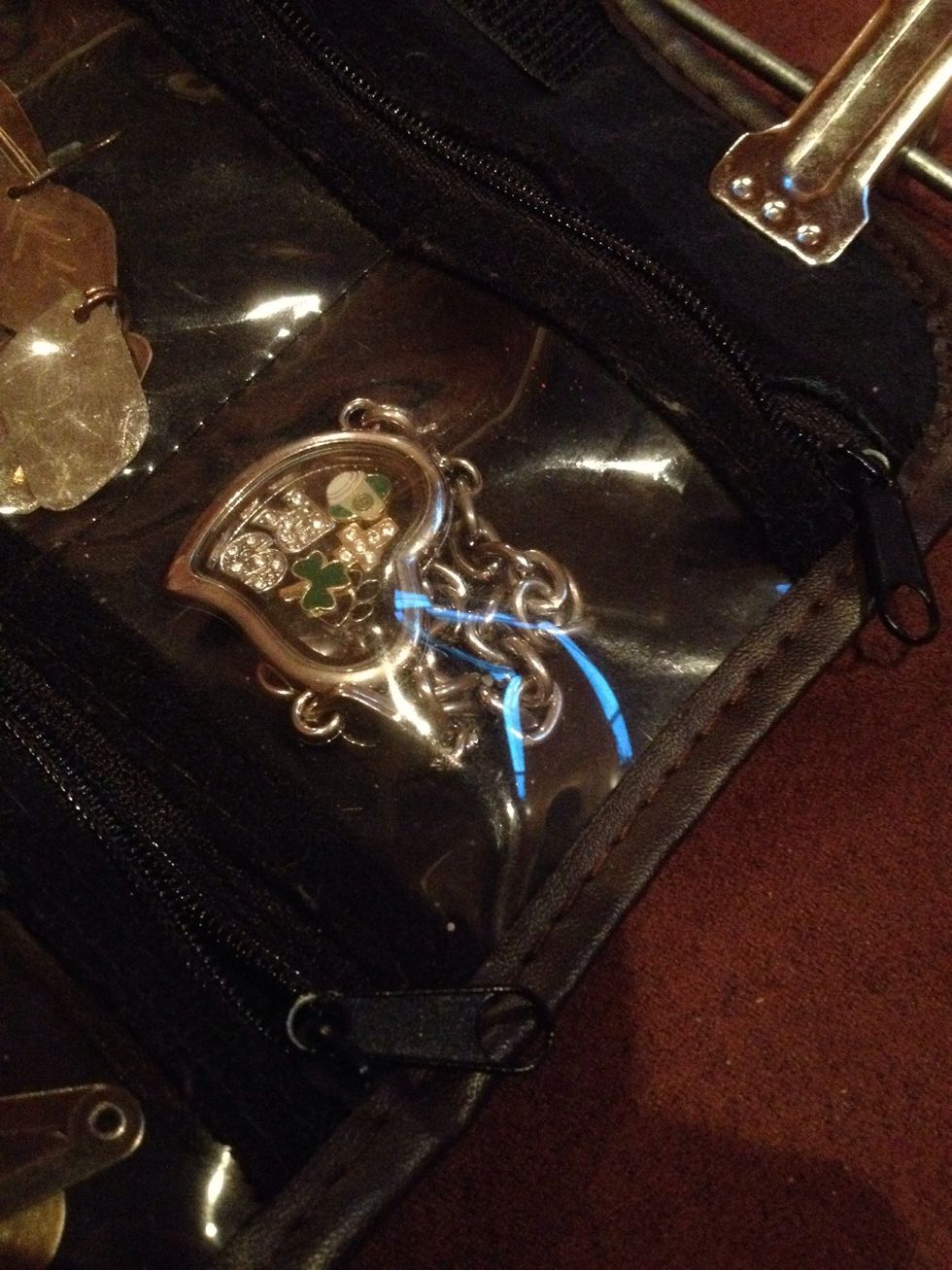 Put any chain bracelets into their own pouch.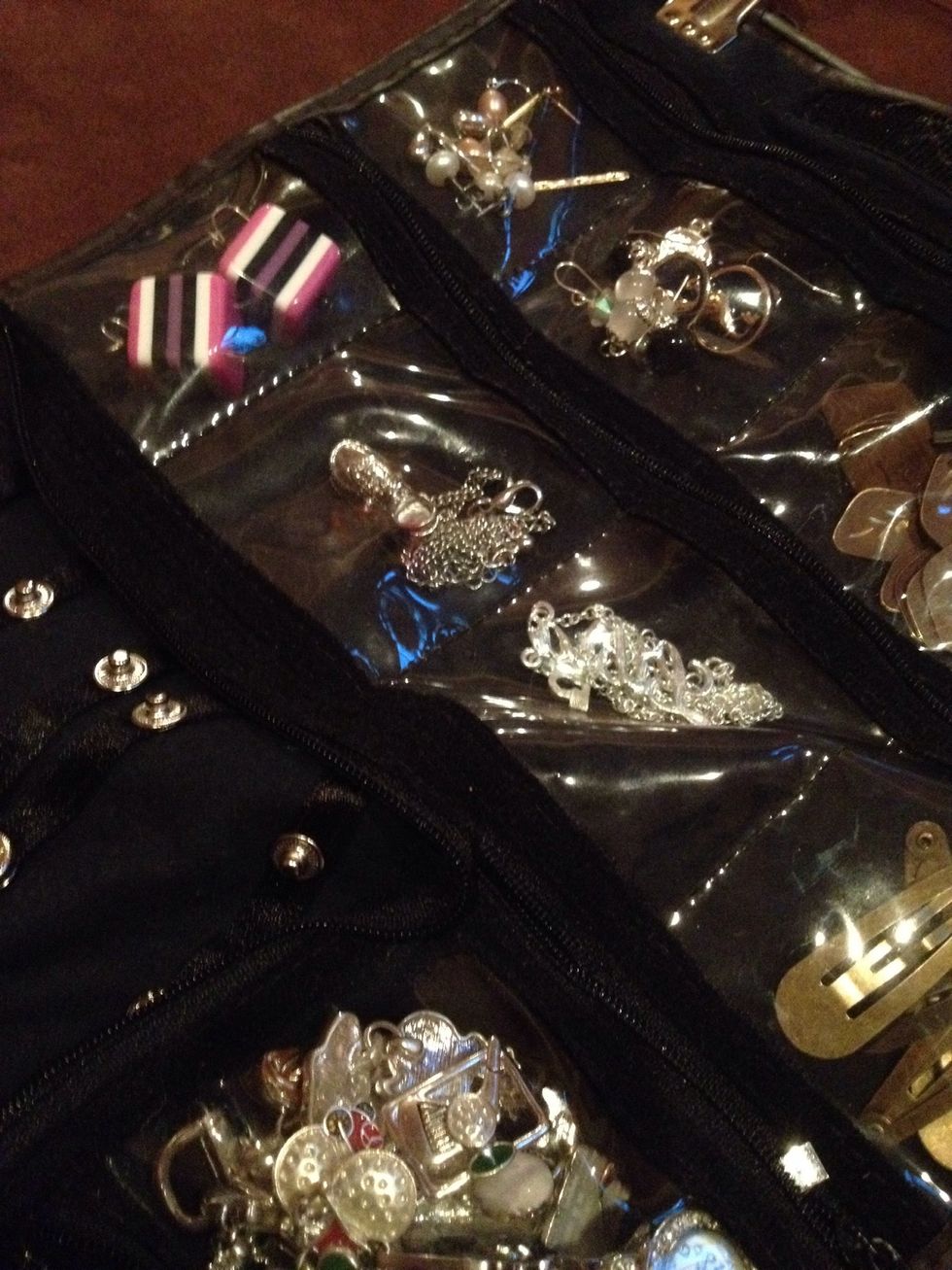 Put necklaces into their own pouch with the clasp done to prevent tangling.
Put all chunky necklaces into two medium pouches.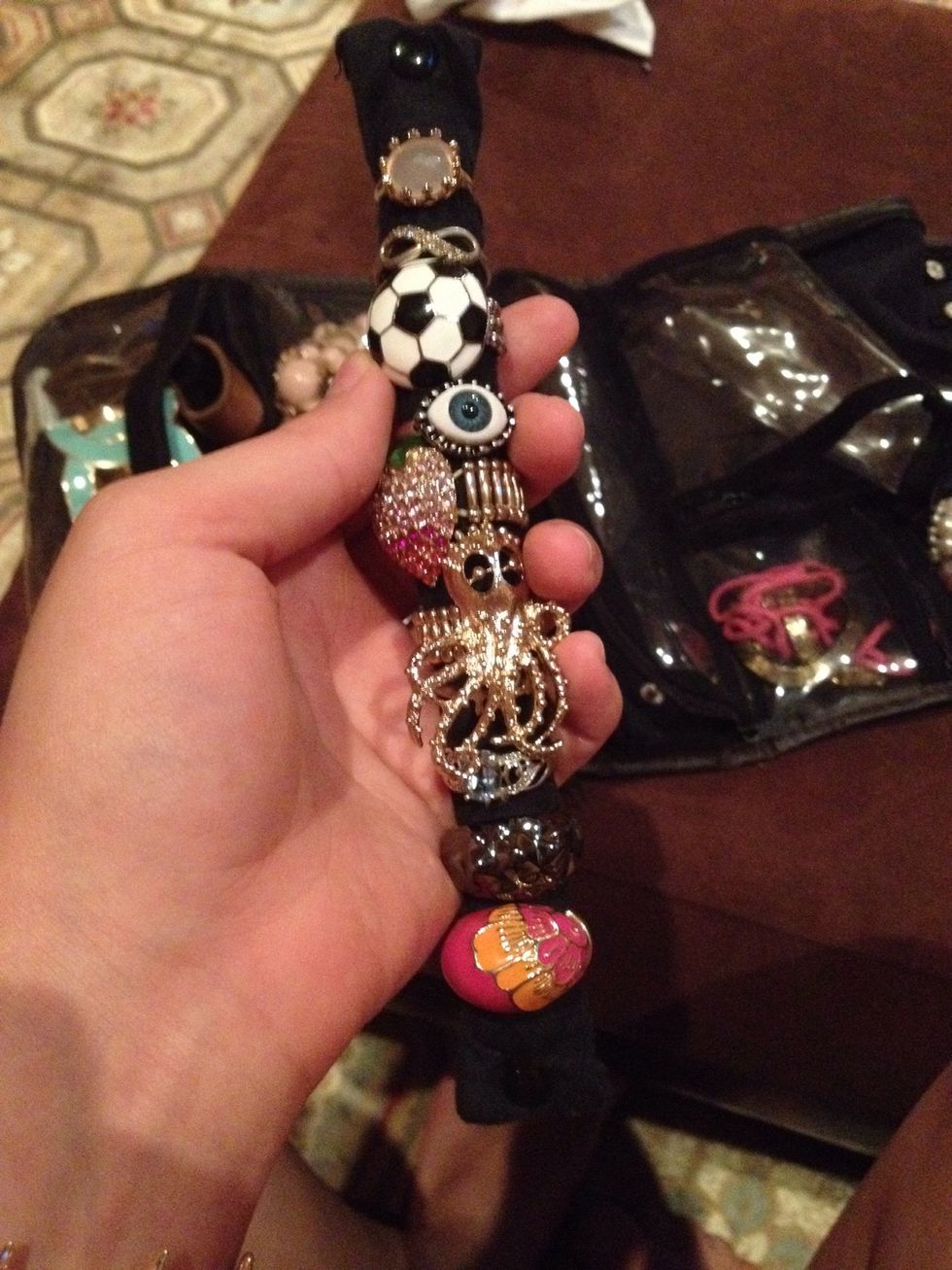 Put rings on the long pouch holder.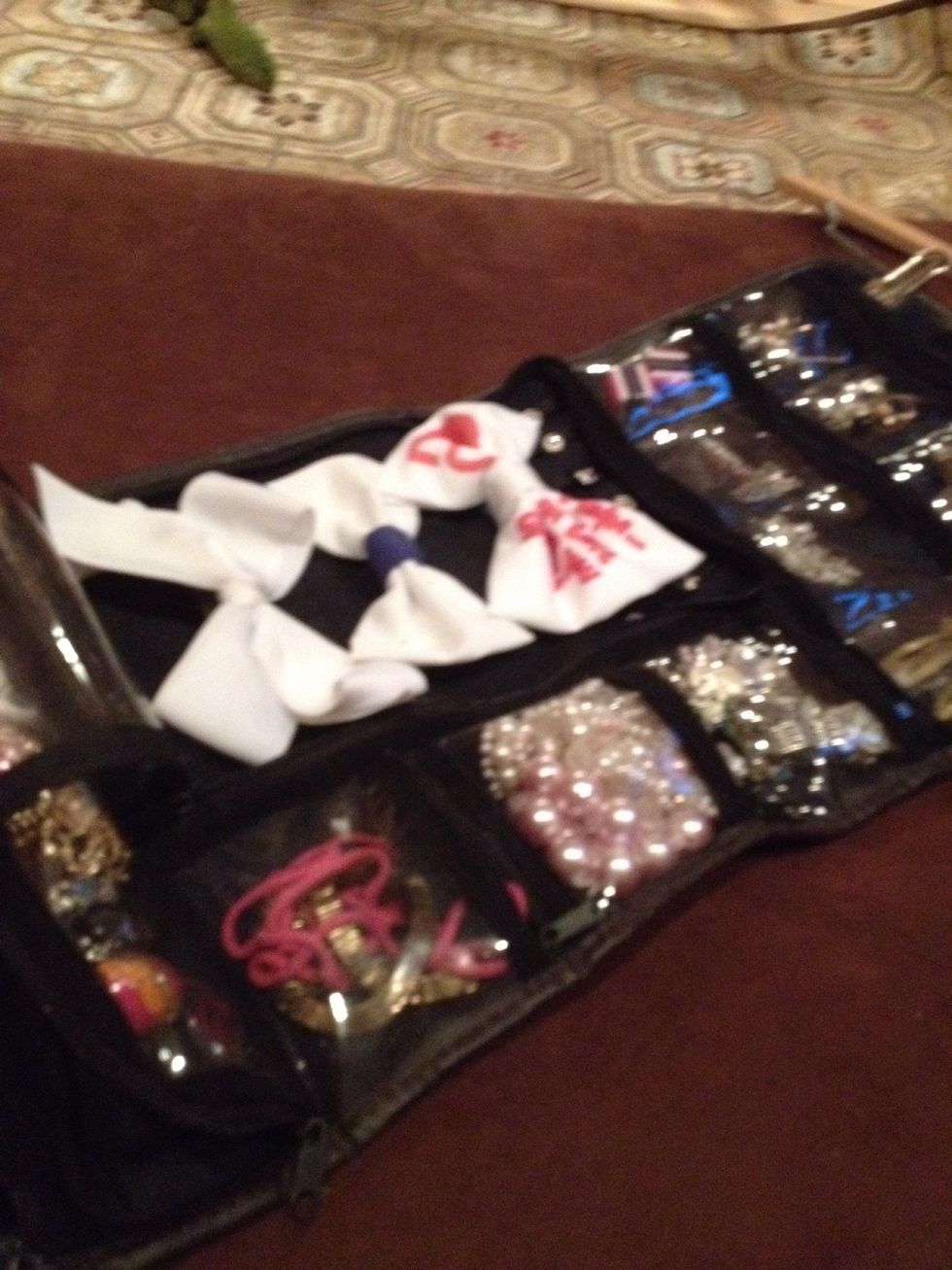 Put bows in the necklace holder. If no bows, put necklaces there and use the extra pouches that don't have the necklaces to store more earrings.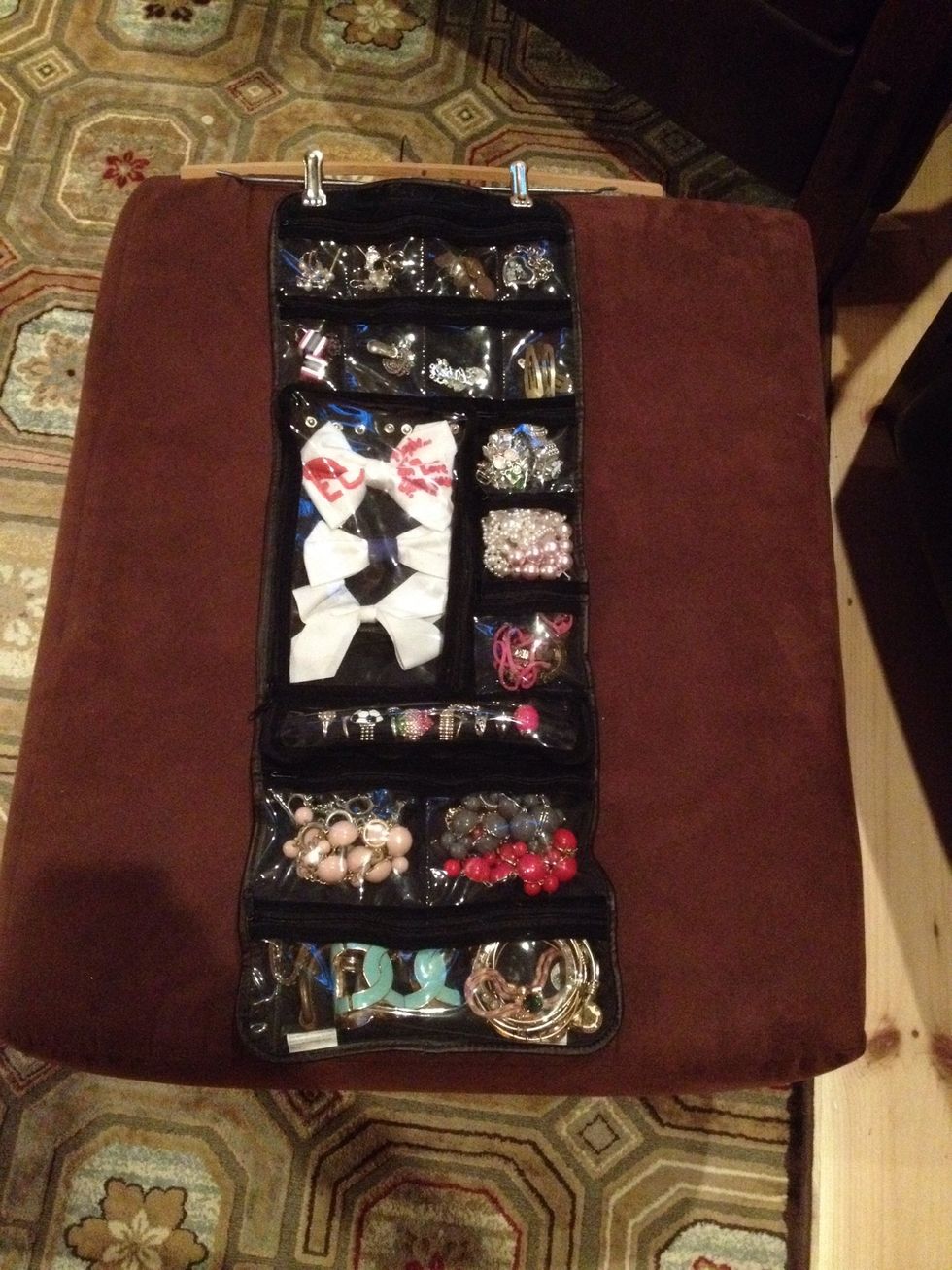 Finished product!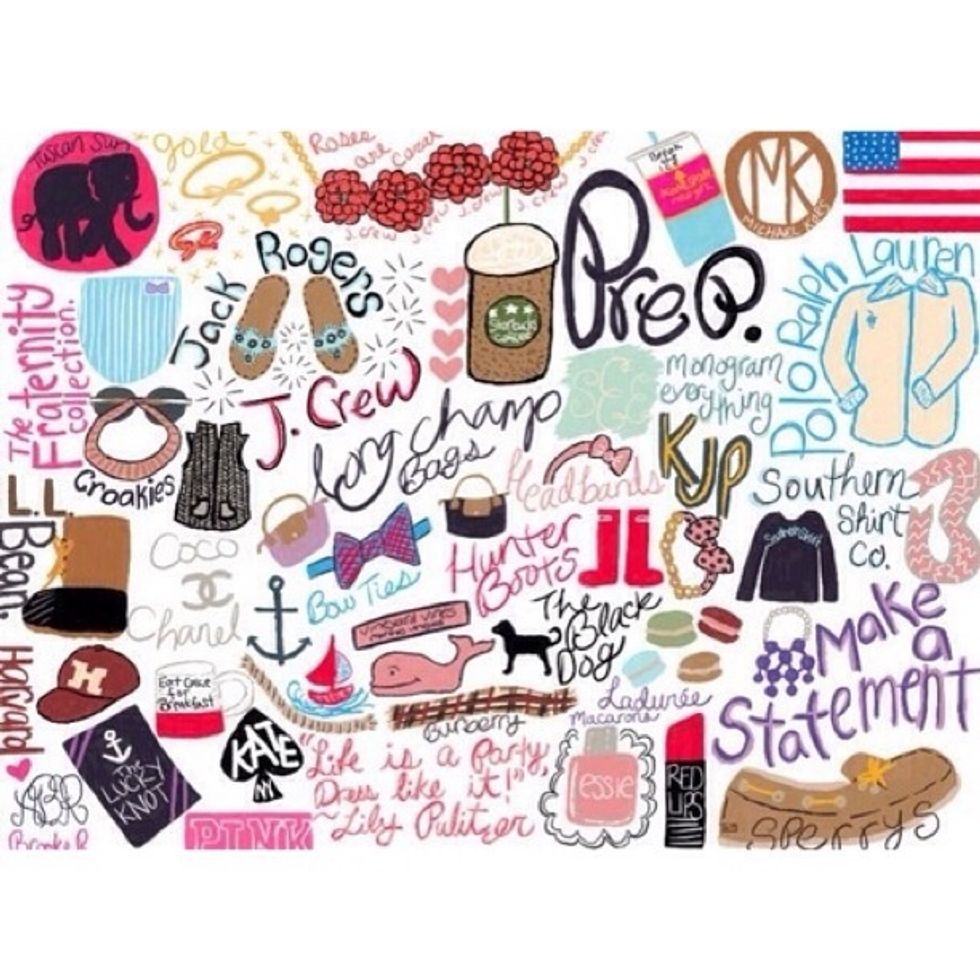 Follow @preppysisters on Instagram!
Jewelry
A Foldable Jewelry Case