This is just my way of doing it. Please share your methods as well! I'd love to hear them. :)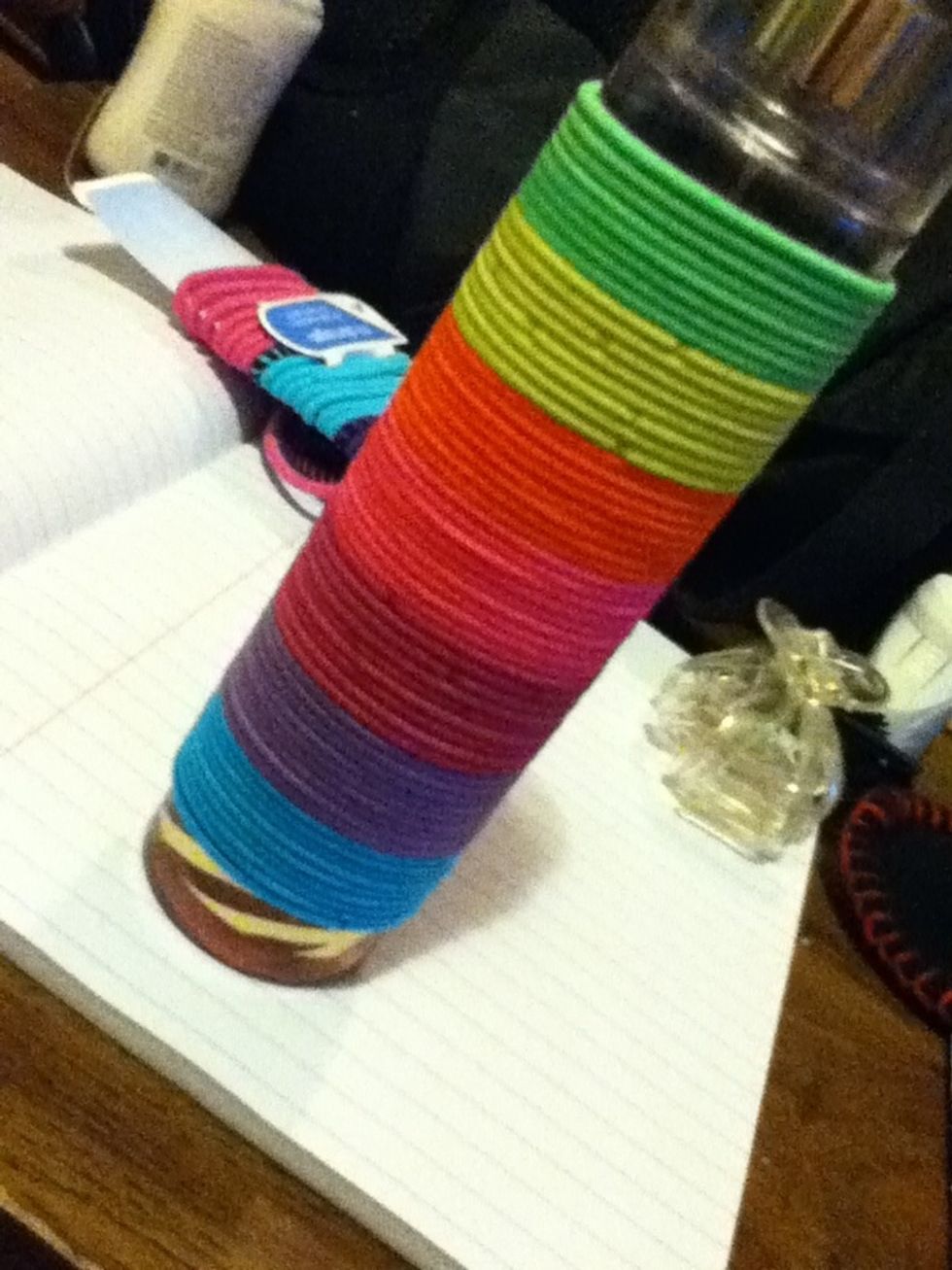 Simply roll all of your scrunchies up onto a perfume bottle. Make sure they fit the bottle snugly so they don't fall off when you use the perfume!
Sliding on all of the same colors at once makes it go a lot faster than by doing them all individually!
And done! It only took a few minutes. The scrunchies are all neatly organized, and the perfume bottles even look pretty cool now!
I hope you enjoyed this neat little tip! If you have any questions or requests, let me know. Stay creative! :)
Hair scrunchies
Perfume bottle
Patience (optional)