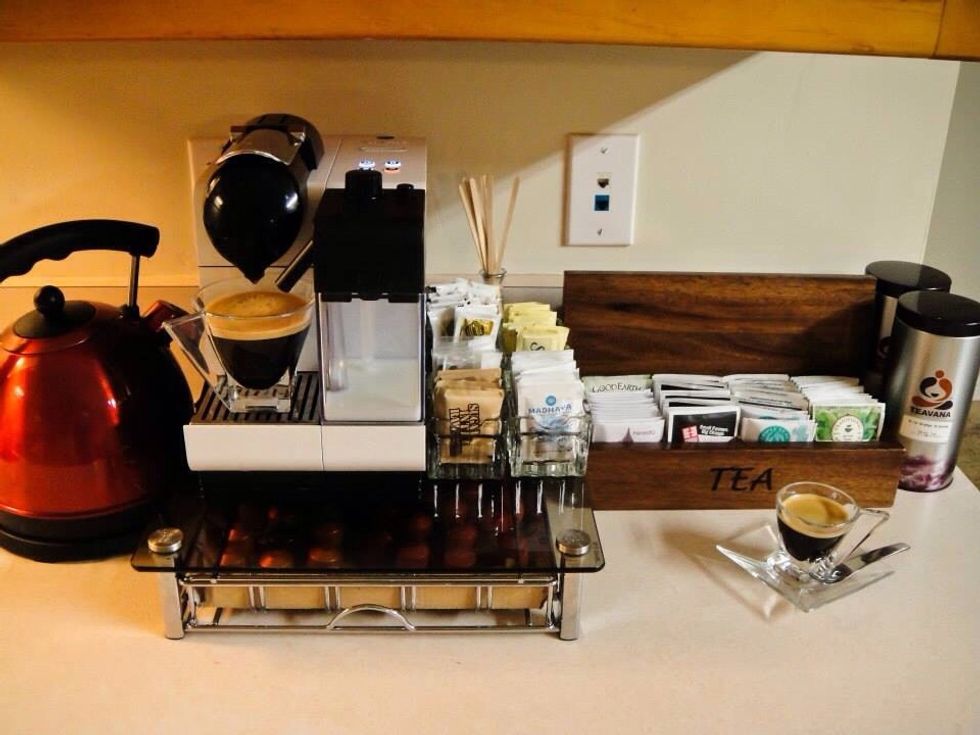 I'm all about convenience and so I got this idea to conveniently arrange everything related to my hot drinks in one place.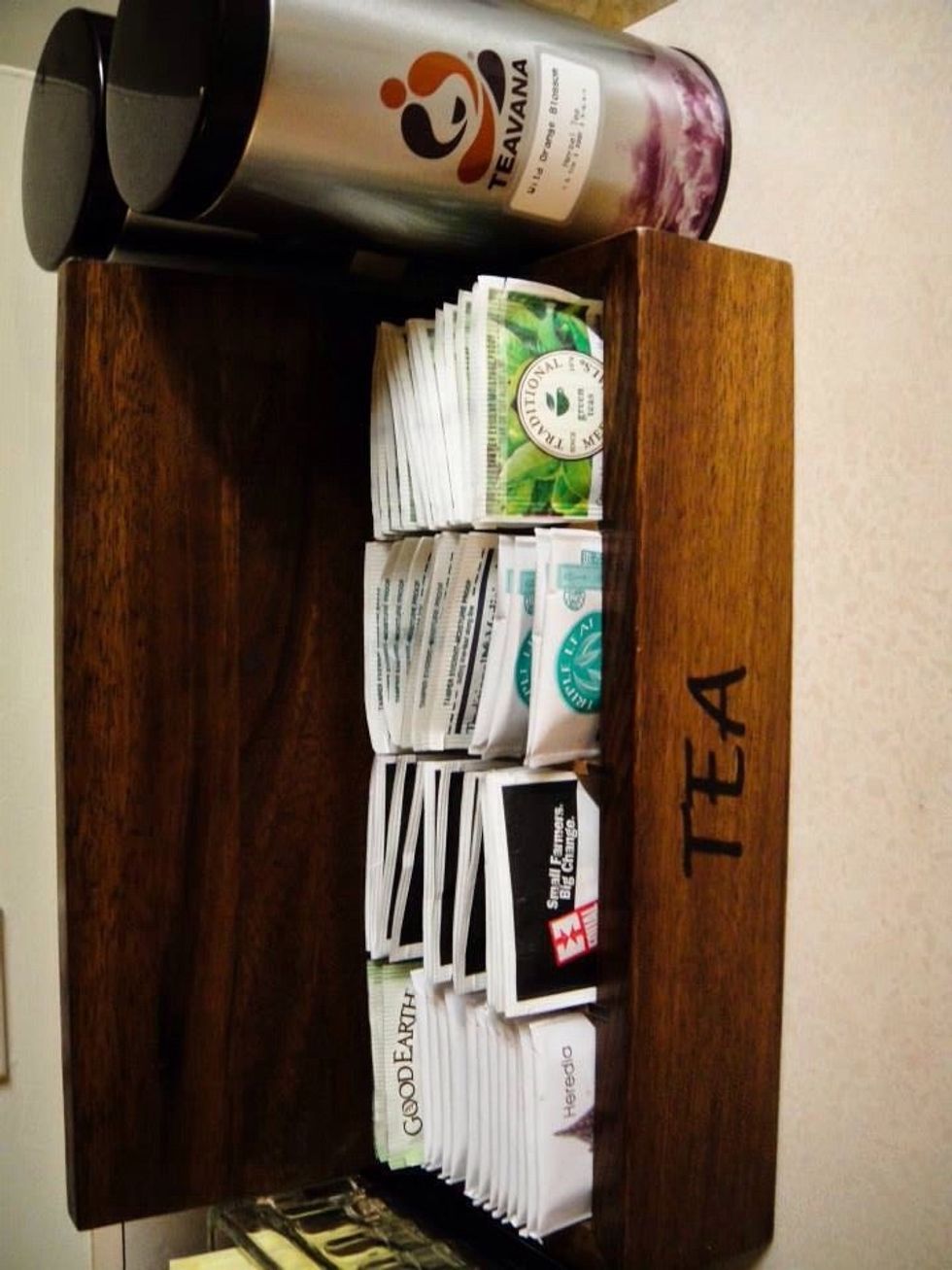 I found this tea box in World Market but my friend made it from husband's wooden cigar box. You also can find an unfinished wood box in Michaels.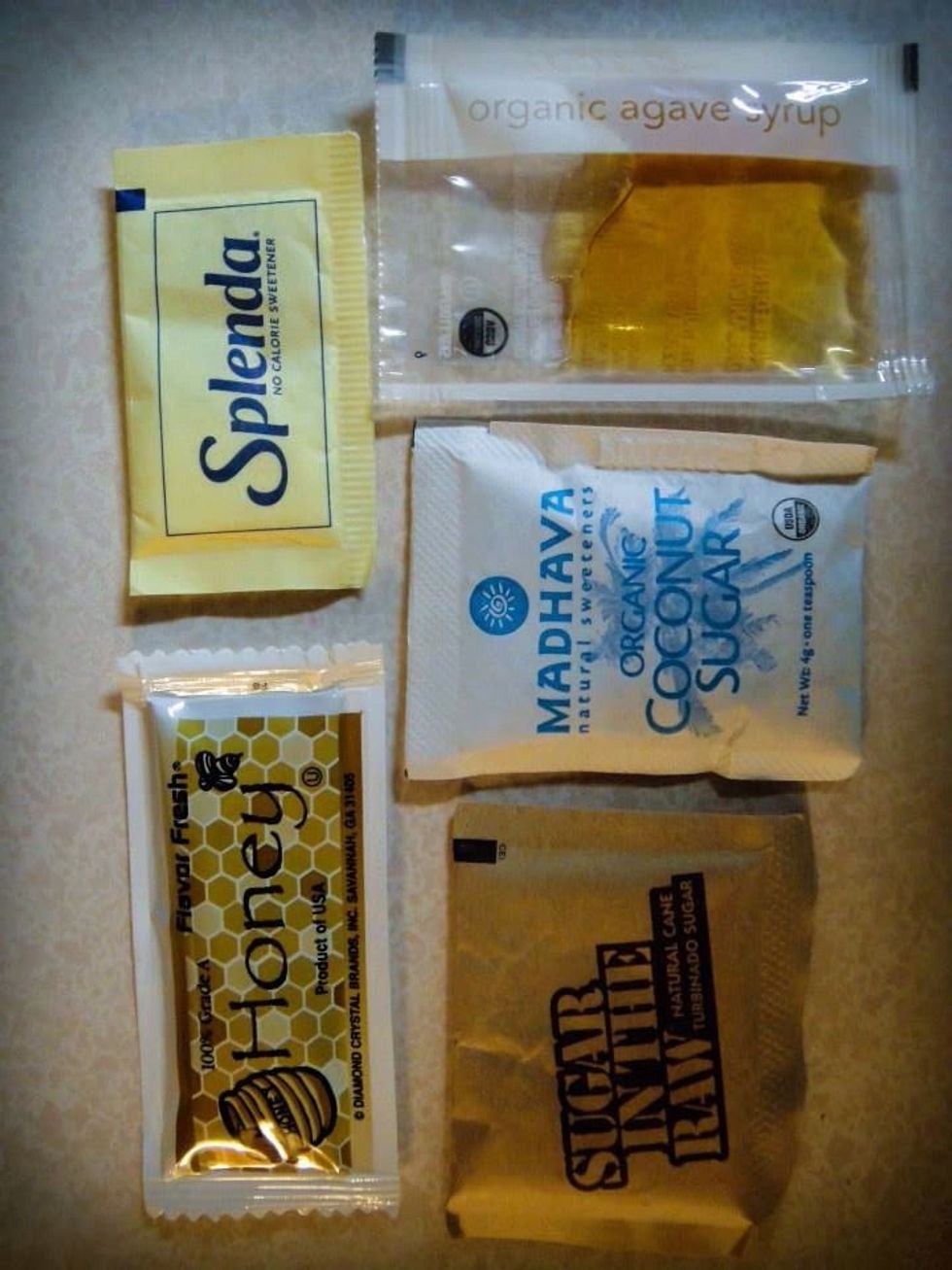 You can use sweeteners of your choice. I don't use individual packets at home (I think it's a waste) but when the guests come I find it useful.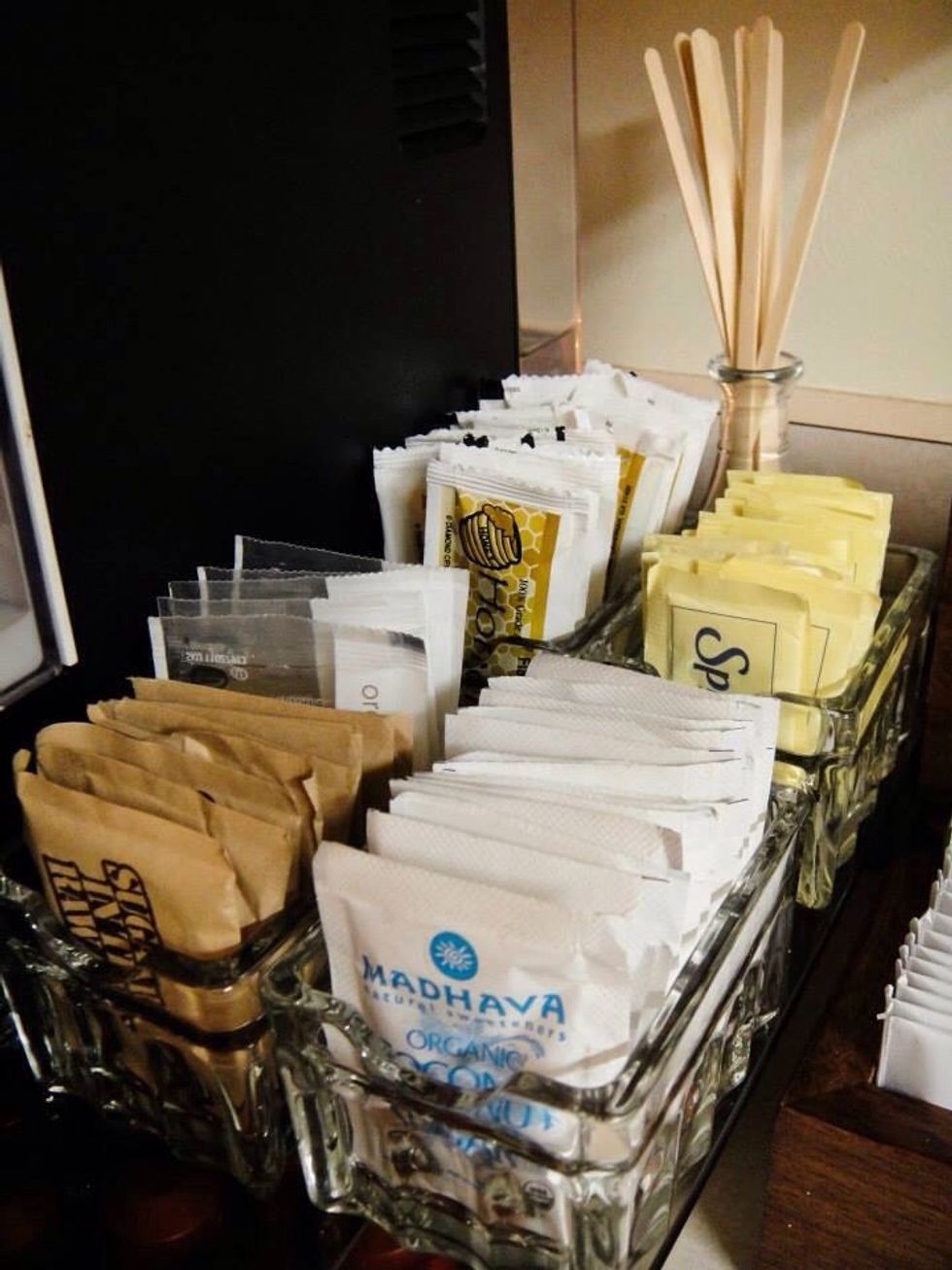 ☕️
I noticed that after I made this station my friends stopped asking me for coffee, they just go a make it 😱
1.0 Wooden box
4.0 Sugar dishes from the same kind
4.0 Or more kinds of sweeteners
1.0bnch Stirrers
Ilanit V. B.
Proud owner of "Coffee Shots" and "Chickpeas". Multicultural mom with tendency to improve what already exists, seems like nothing new...yet totally different