How to organize assessments with infuselearning
Learn how to organize & filter assessments with tags in InfuseLearning.
43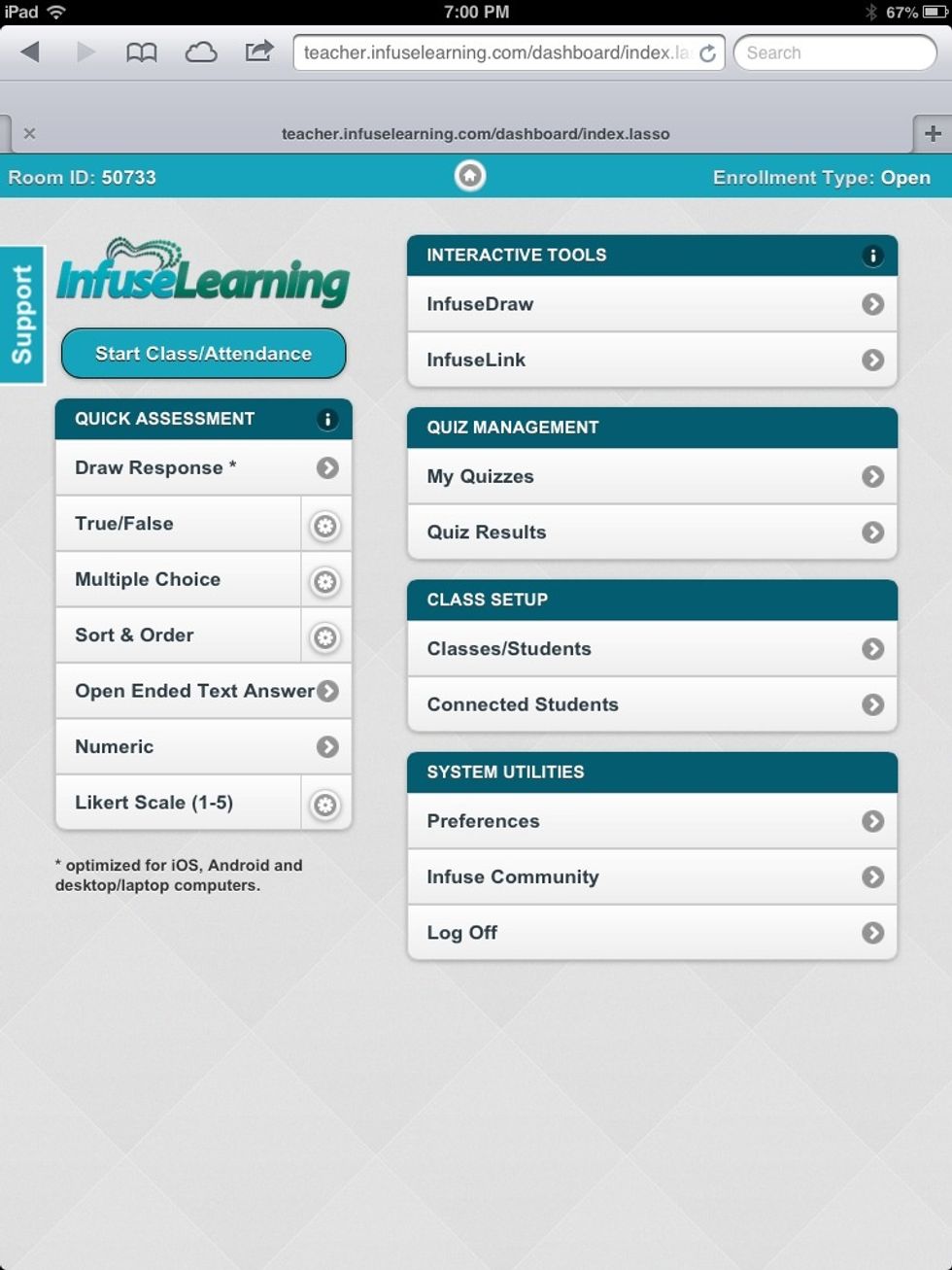 Login to InfuseLearning Teacher Dashboard.* For help with Login see: How to Get Started with InfuseLearning SnapGuide http://snp.gd.ta53hc *Process optimized for computer or tablet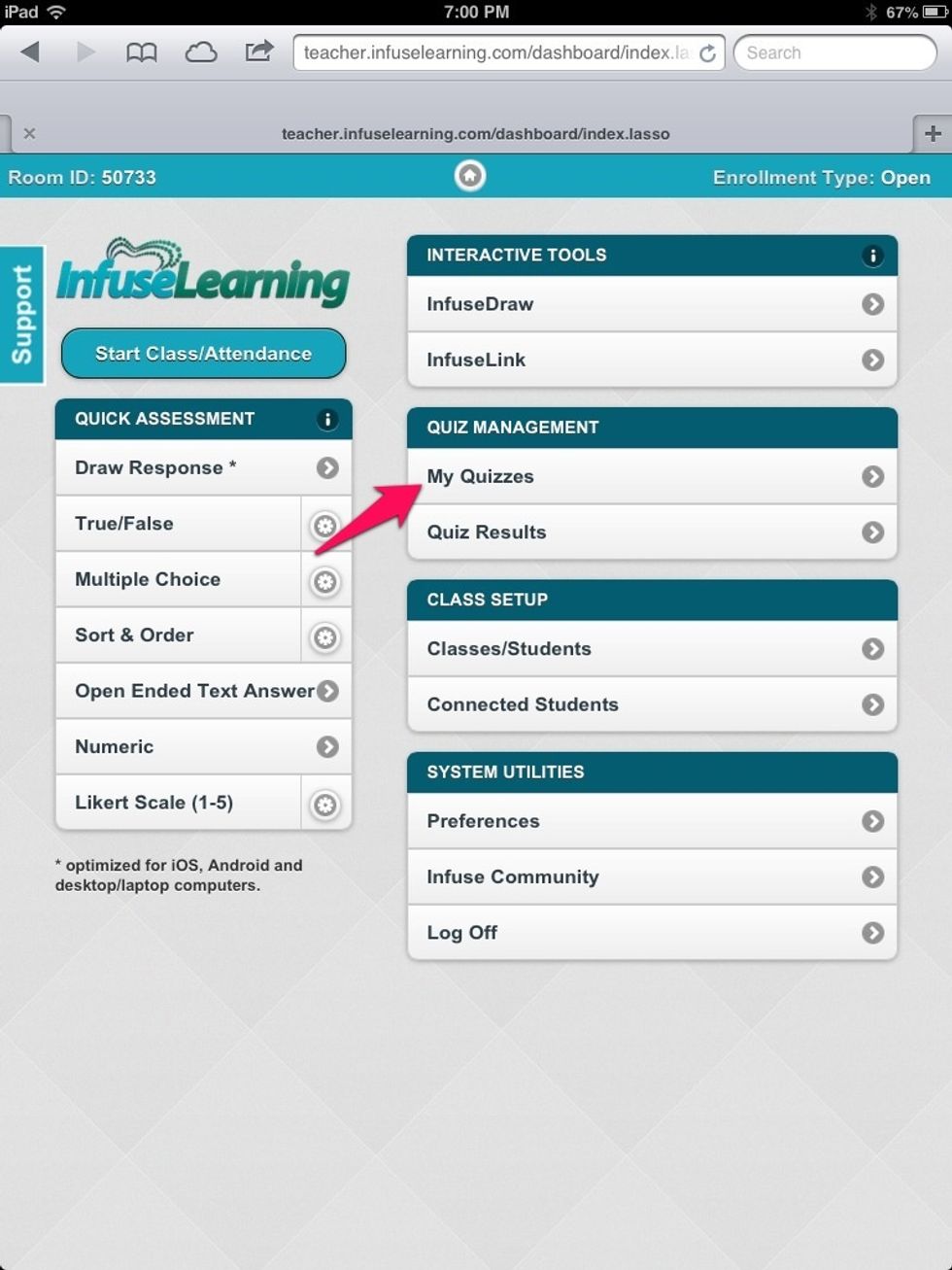 Select "My Quizzes"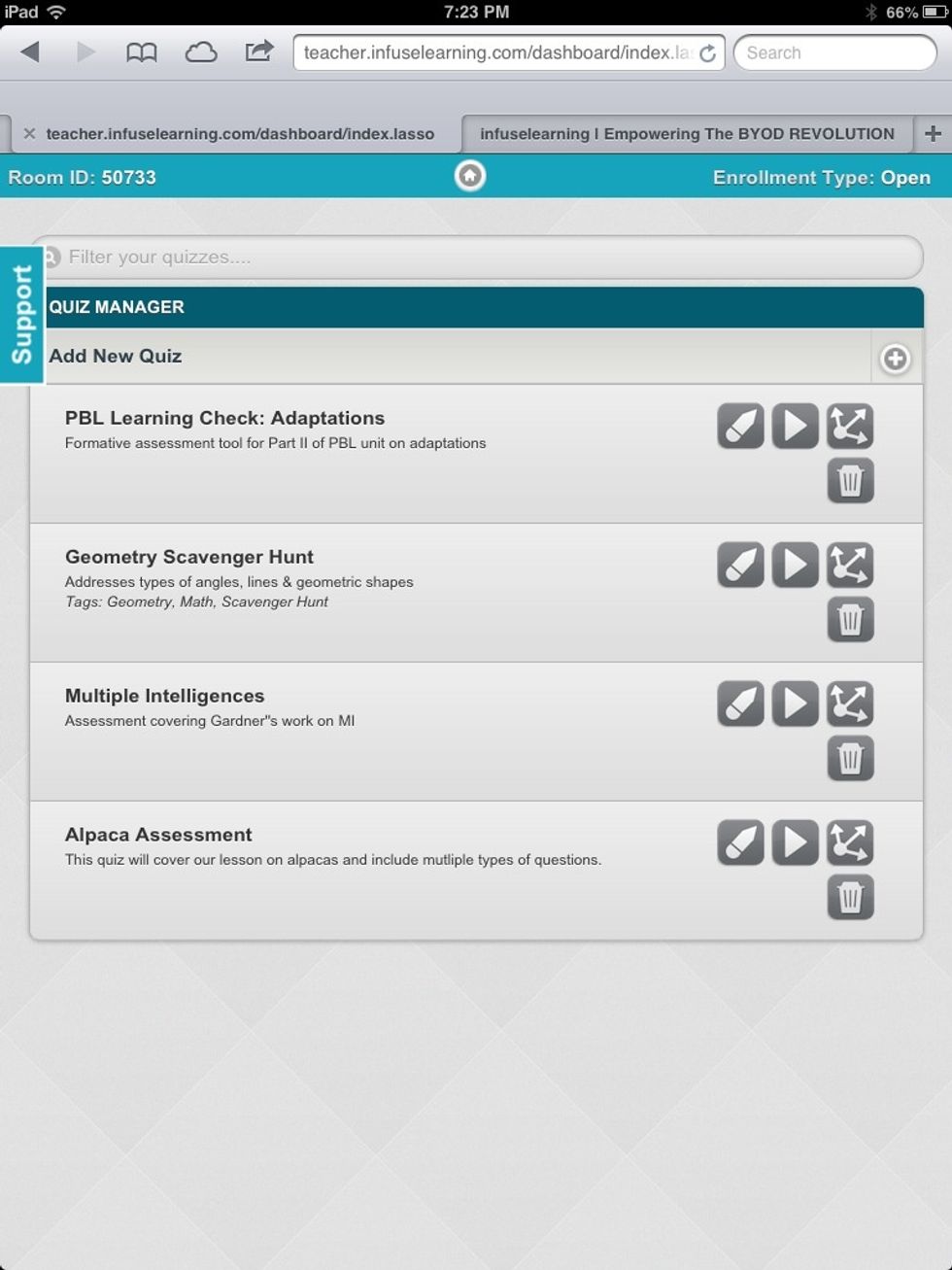 The "Quiz Manager" view allows for editing, running, sharing or deleting assessments. Select the edit button (pencil) to edit quiz & add "Tags" to quizzes.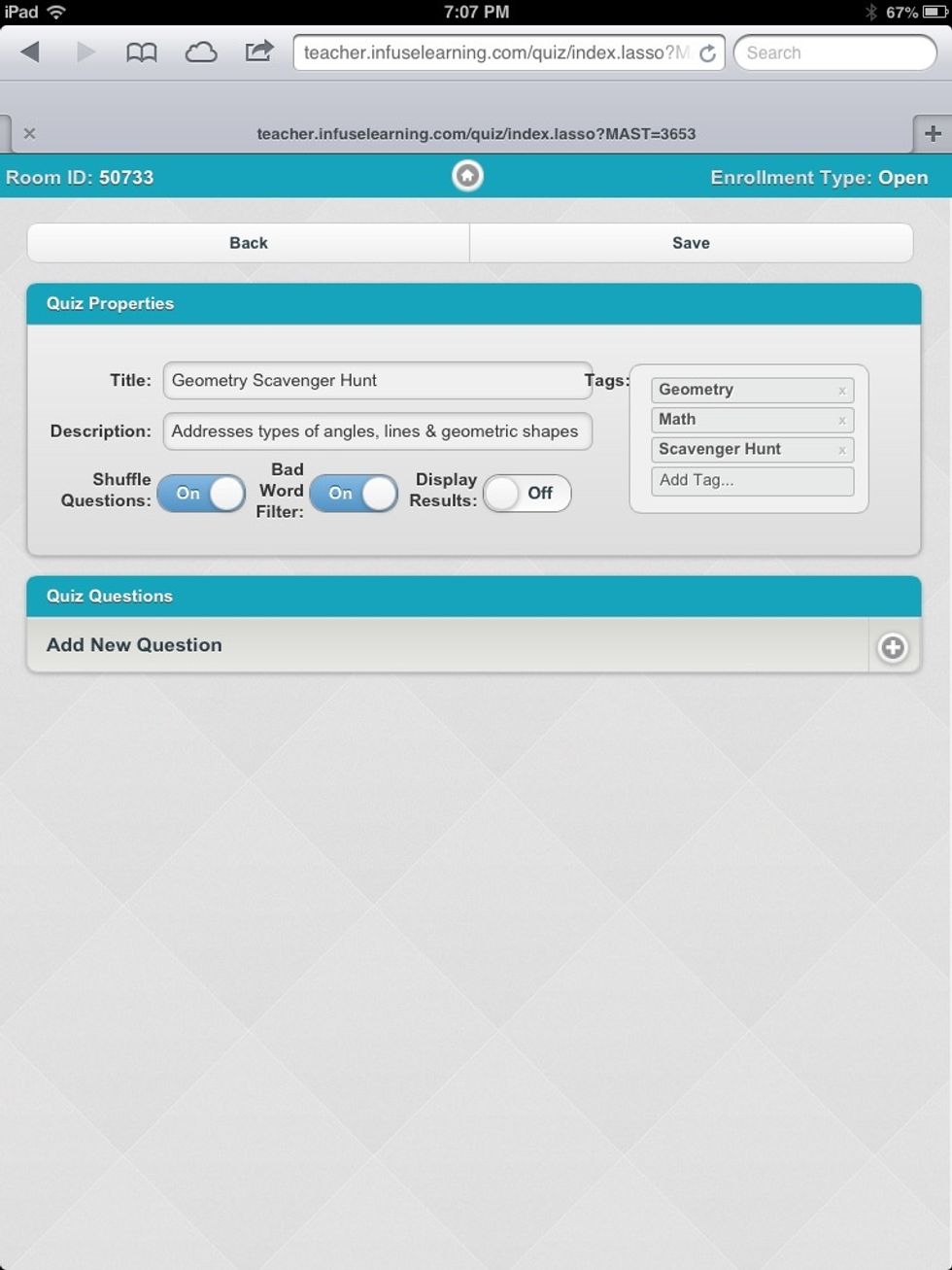 Simply type a word or phrase in the "Tag" box to add to a quiz.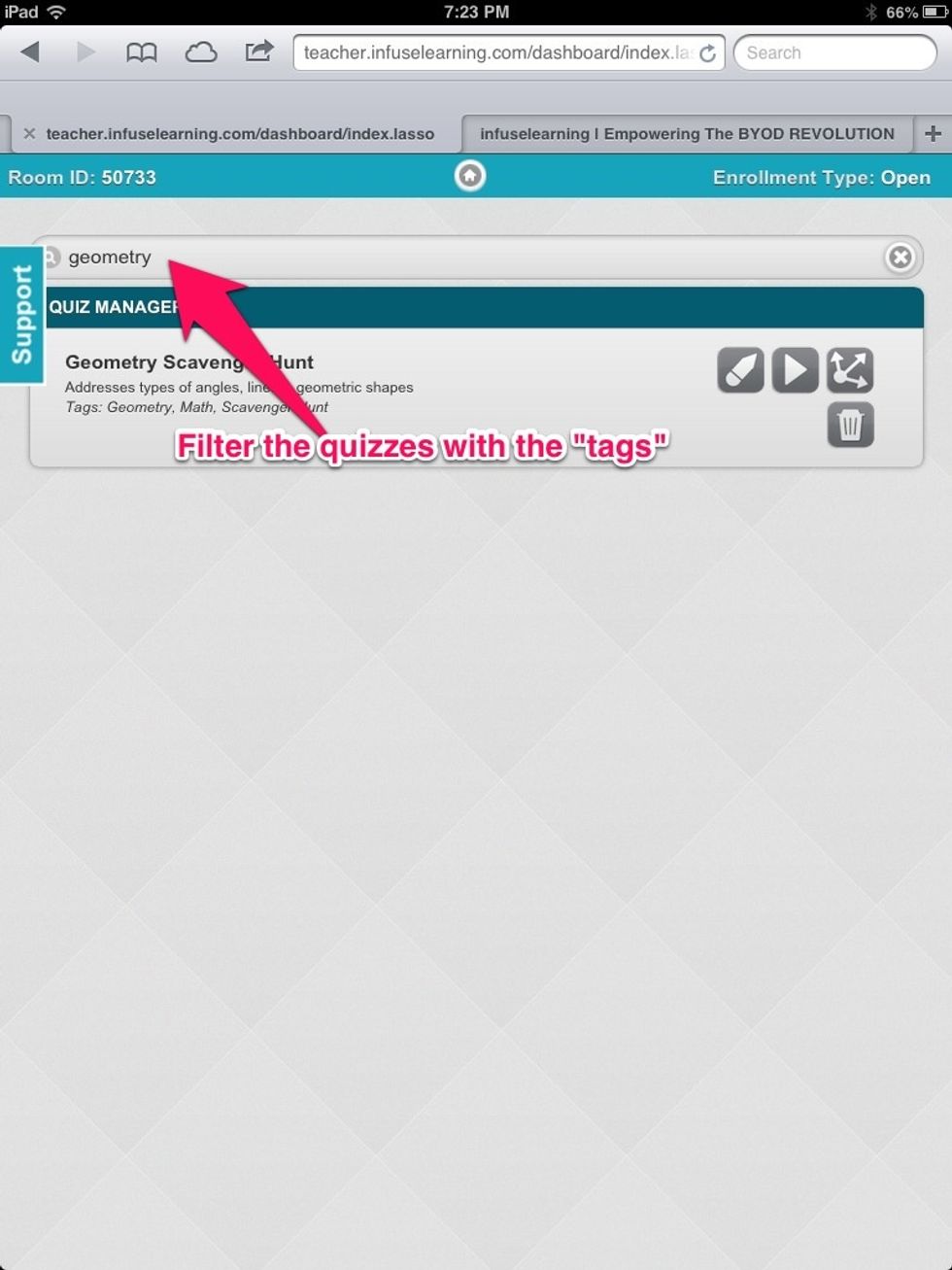 Use the search box to filter quizzes by tags and view relevant assessments.
Use tags to organize by: Content Area, Unit of Study, Common Core Standards,Type of Assessment, Author of Assessment, Accommodations, Date Created, Language, Grade Level, Class Period, ETC.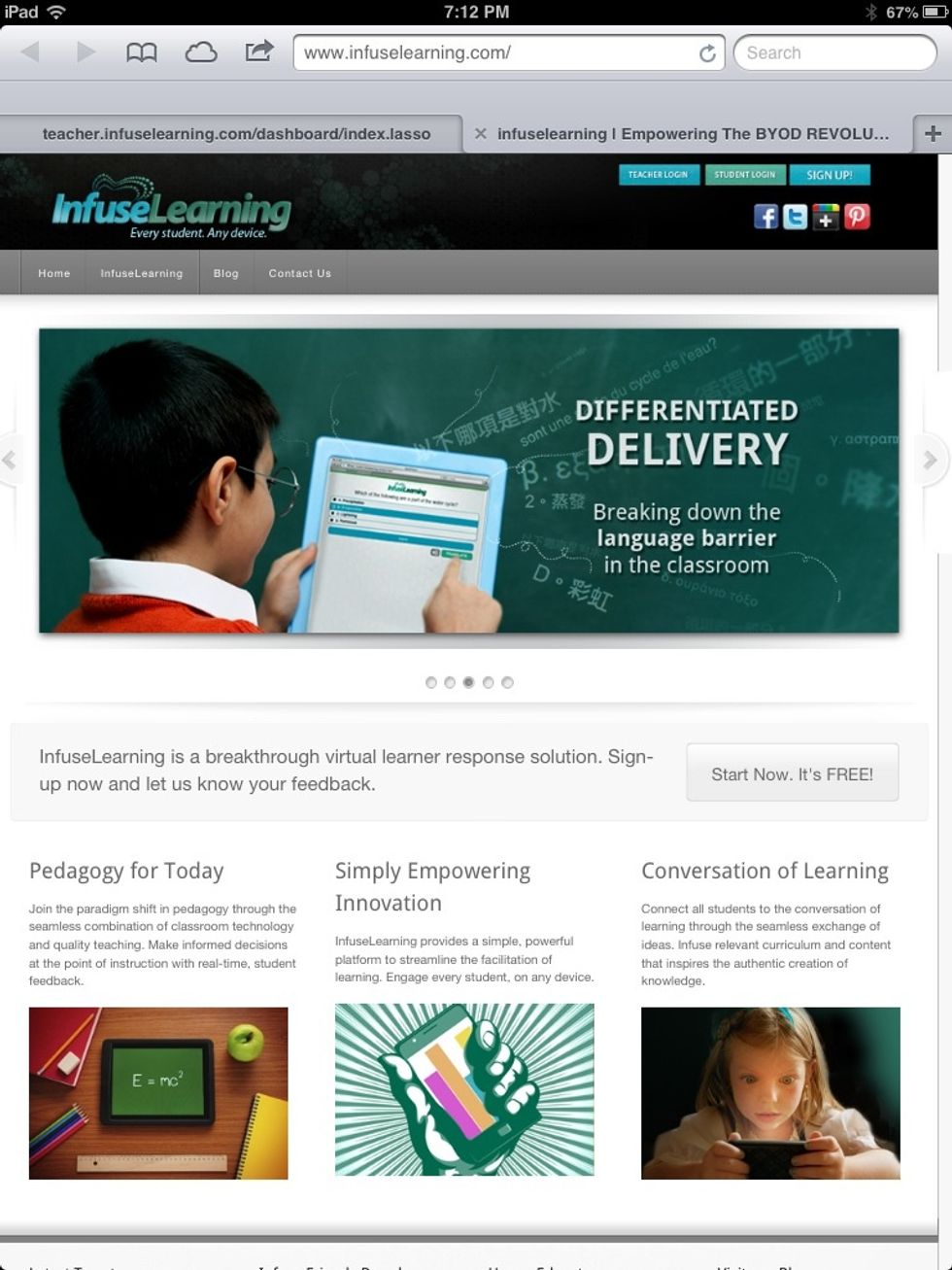 For more info and resources connect with us: via twitter @infuselearning, like us on Facebook, follow us on Pinterest, plus us on Google +, or subscribe to our YouTube channel. www.infuselearning.com
Web enabled device
InfuseLearning Assessments
Infuse Learning
Promote educational change through empowering teachers and bringing students to the center of the learning conversation through simple, easy to use technology.