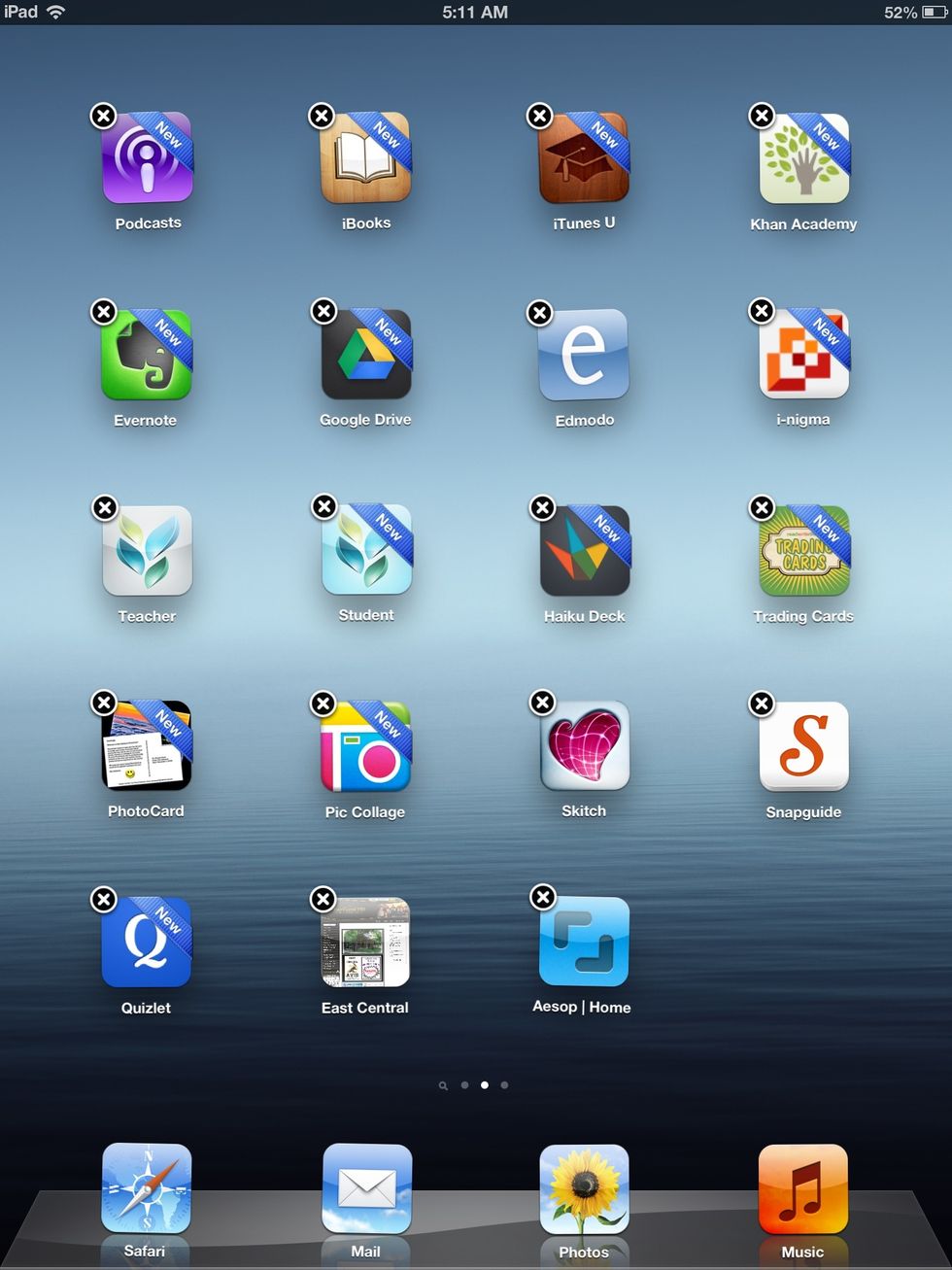 To rearrange apps you must first press down and hold one of the apps until they enter "Jiggly" mode.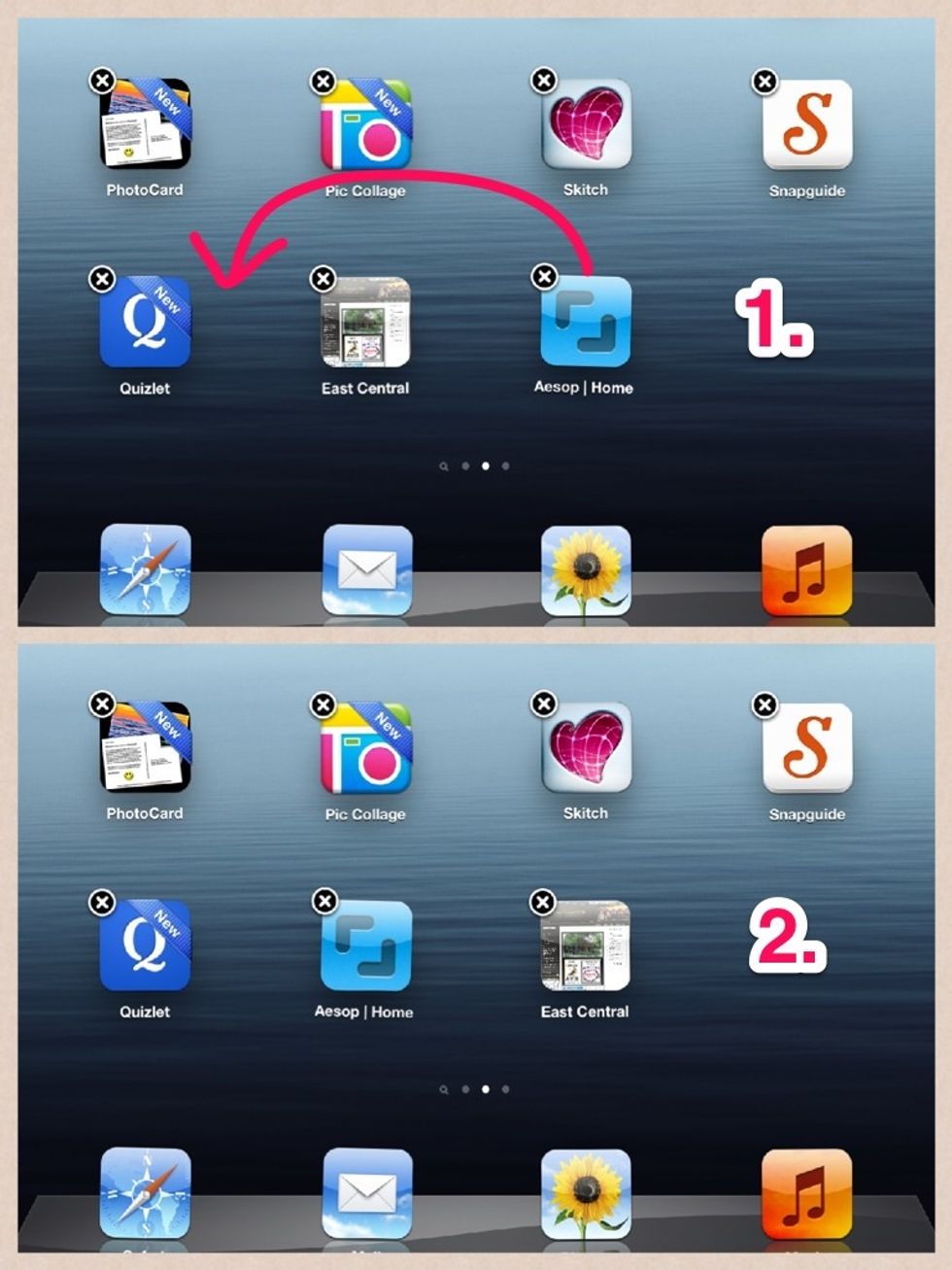 To move an app you must: 1. Press down and hold the app while dragging it to its new location. 2. When you have positioned the app in its new location, release it.
You can also organize apps by putting them into folders. Press down and hold the app, then drag it on TOP of another app.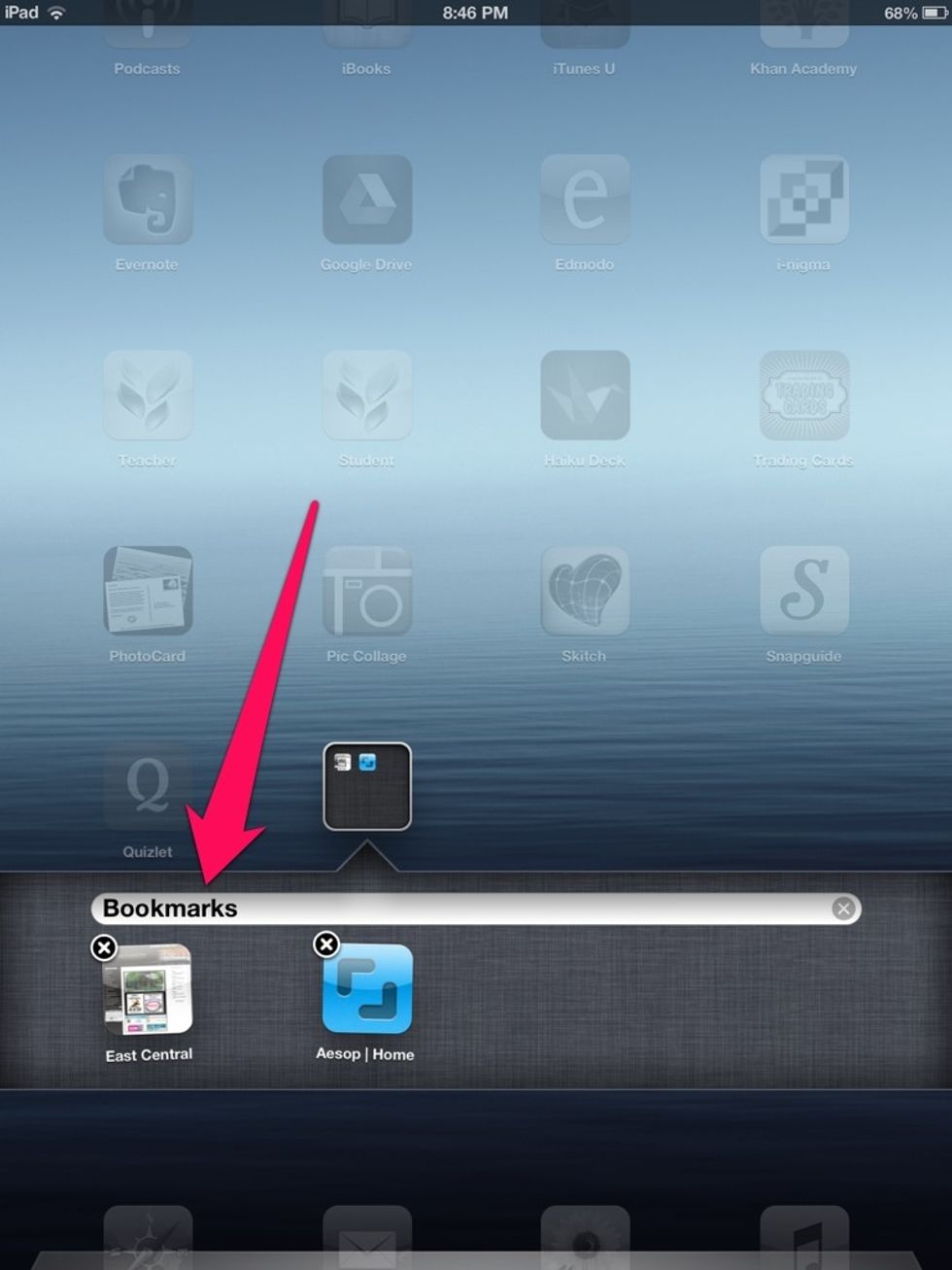 The folder is created and opened. Rename the folder as you like by touching the text box. When you are finished, touch the iPad screen to close the folder.
Your new folder will now appear on the iPad screen. Touch the Home Button to end "Jiggly" mode.
The creator of this guide has not included tools