How to organize and express your style in a simple way
Lots of fine things and lack of precious space...Coming and going, a busy life...Clutter and untidiness ! Honestly, it happens! But, read on to see what you can do to help...
4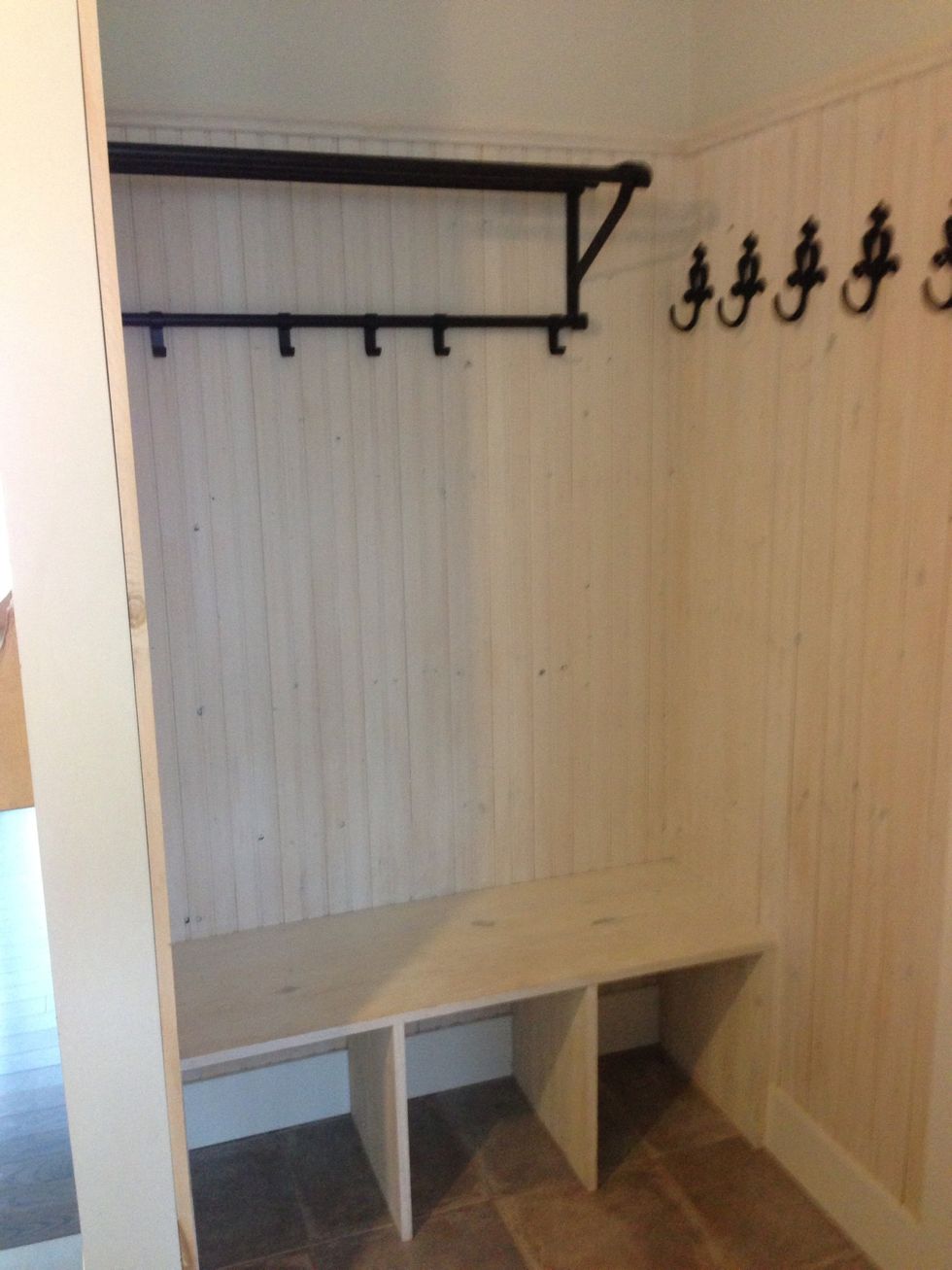 Lack of floor space doesn't have to ruin your life. Regardless of a big or small home, there's plenty of options, and as long as you love it. So, let's get creative!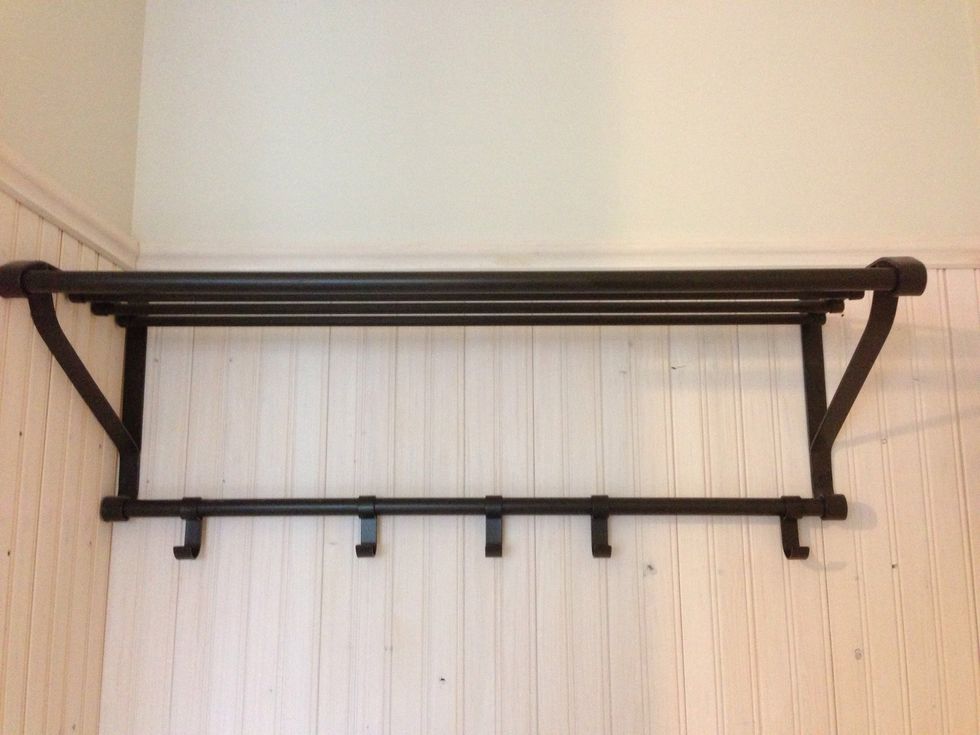 Any family entry should contain a large shelf & hooks. That way, you can hang outerwear, keys & bags, or deposit letters, instantly.What happens if dropped on the floor? A chaotic mess & a knock!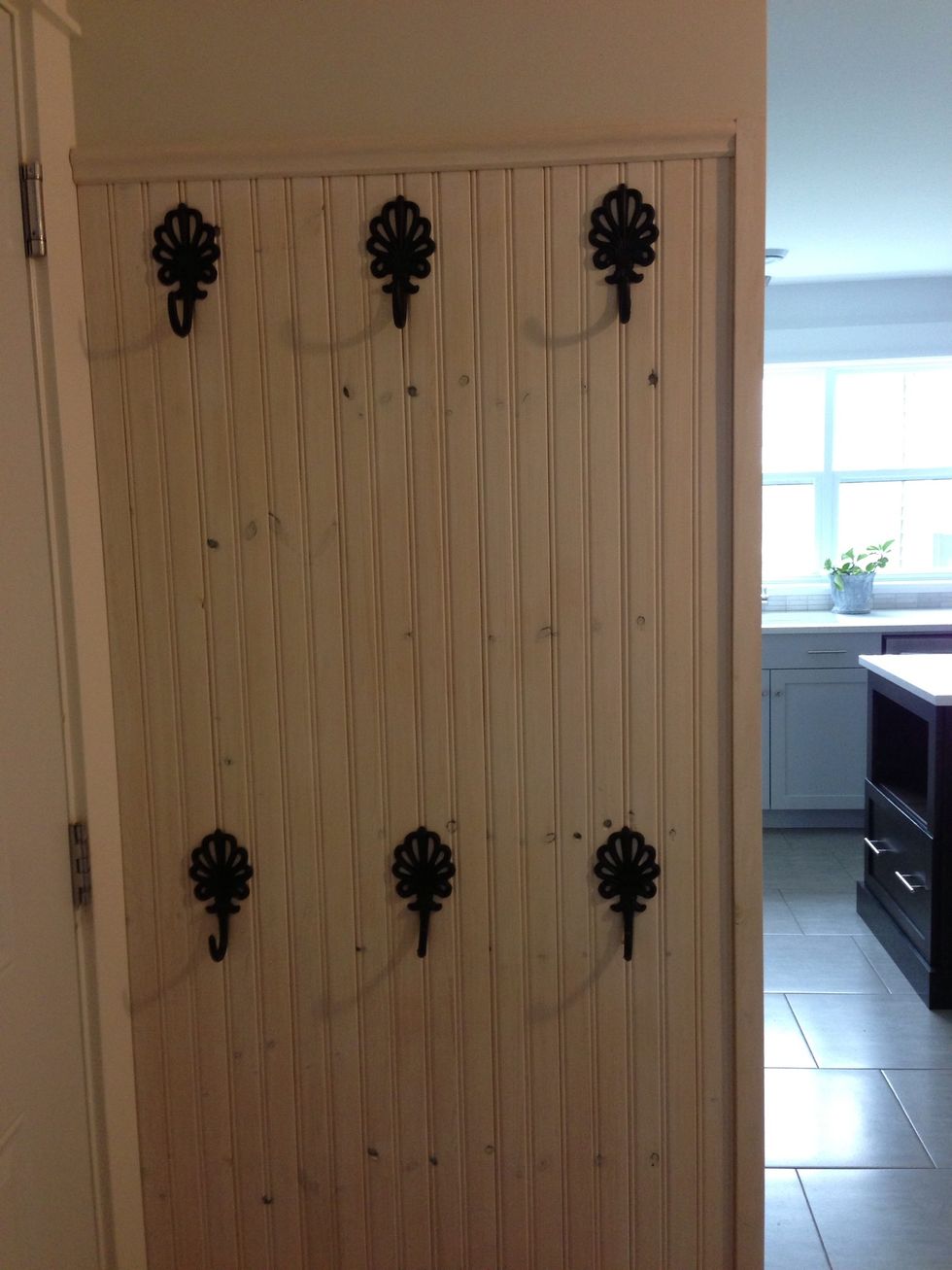 Wall space!!!! Not enough floor space...but surely there must be some untapped wall areas gladly awaiting some action? So, as many hooks as you can fit! I got these at a dollar store...cast iron.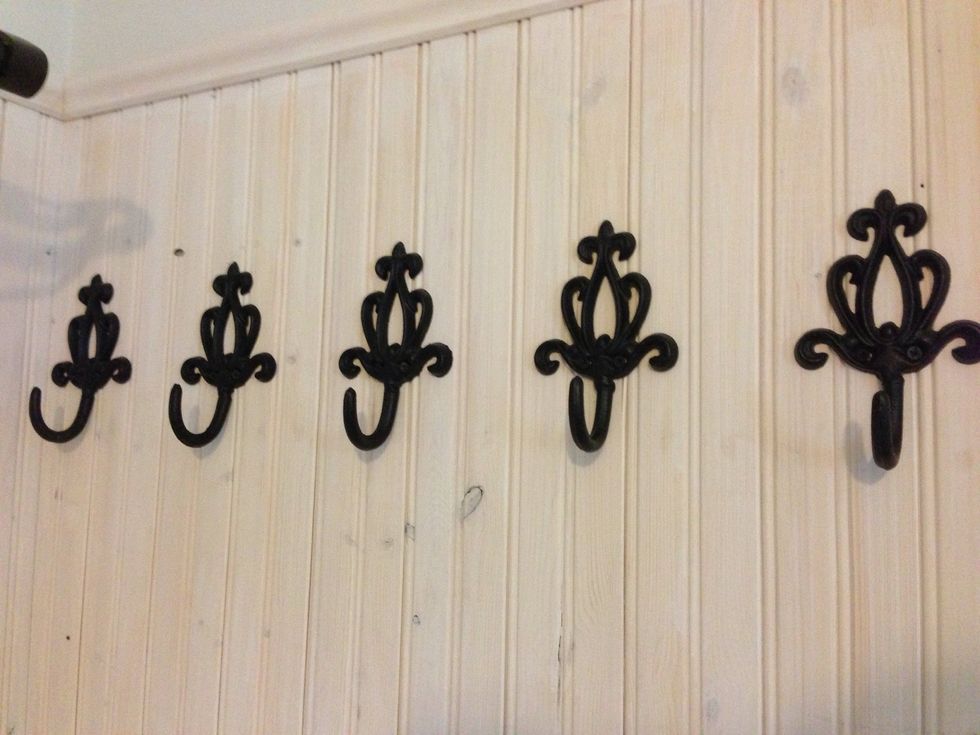 Designated hooks for each family members work best. Then, no confusion and no arguments...maybe! Hang as many as required.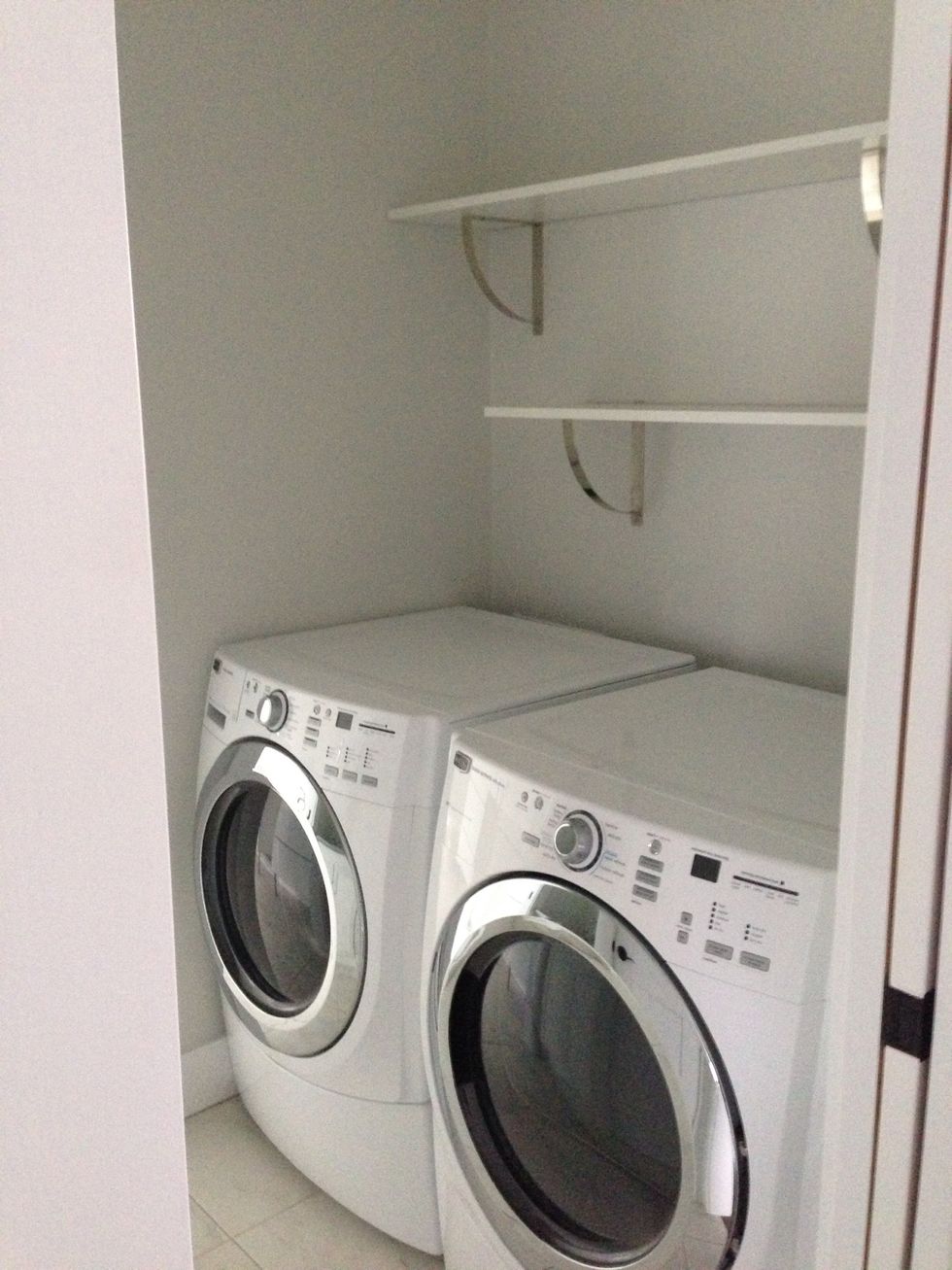 2 or 3 shelves on top of your washer/dryer...stackable? Go for the sides. Get excited by choosing brackets that really inspire you. Then, it's a matter of focusing on the brackets, not the laundry!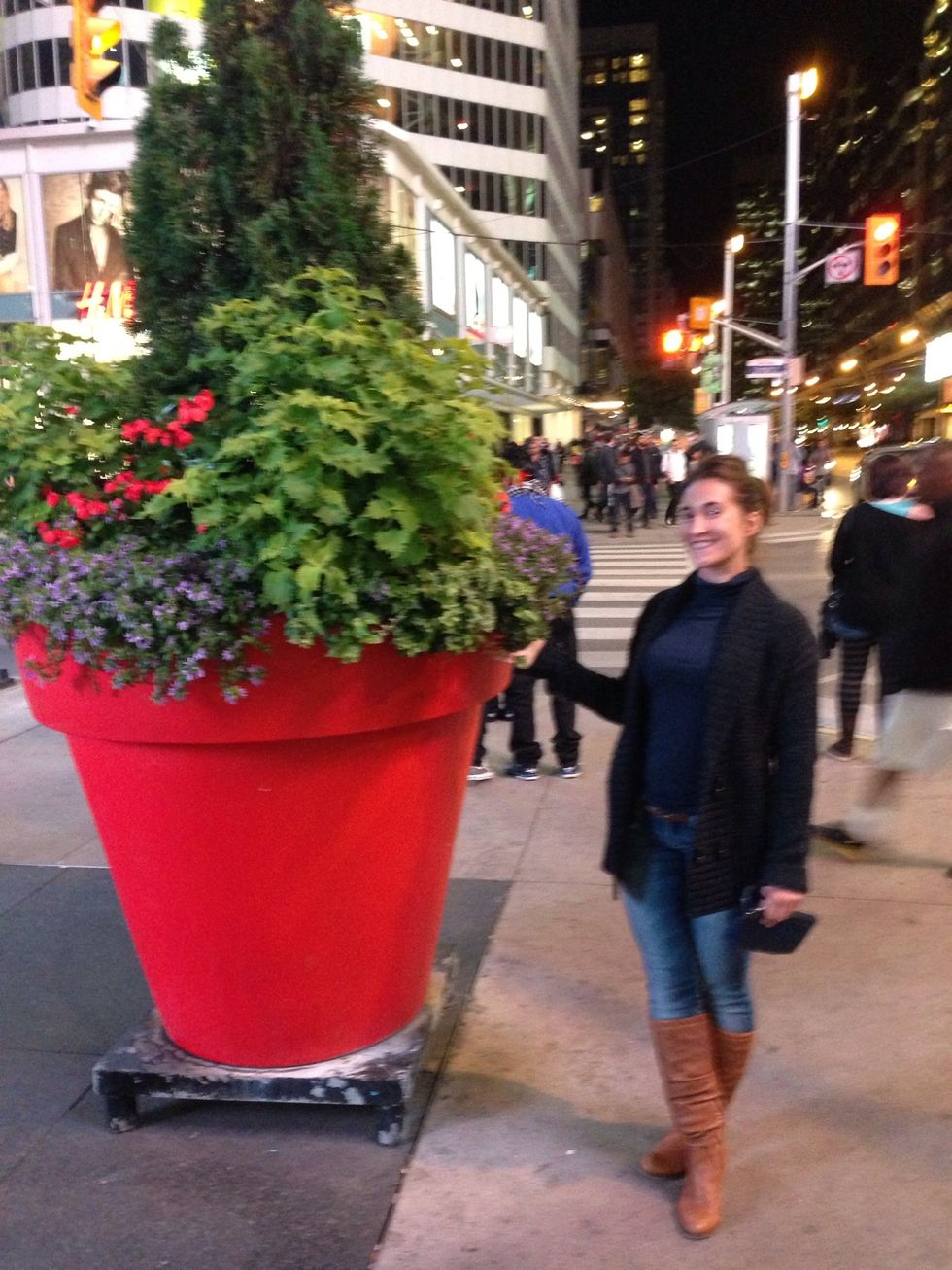 Cluster potting! So, one pot for all your plants, and less clutter...Go as large and bright as your space allows :-) That's a joke, but not that bad of an idea, right?! Let them plants clean the air !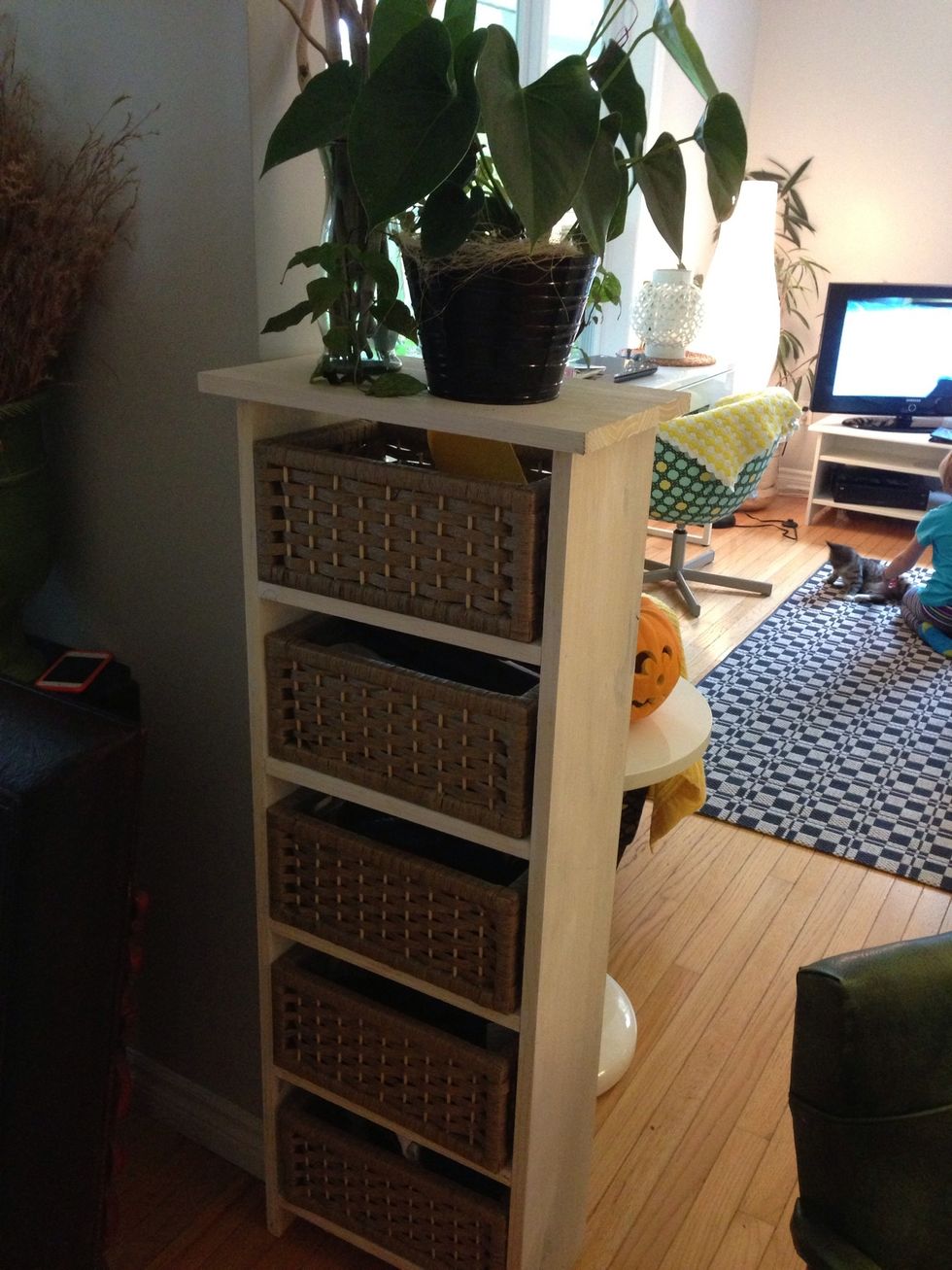 A tall and thin shelf to accommodate a basket per family member. Put the shelf in a wide entry area or unused corner. To stay organized? No mixing or touching other's baskets! Maybe label the baskets.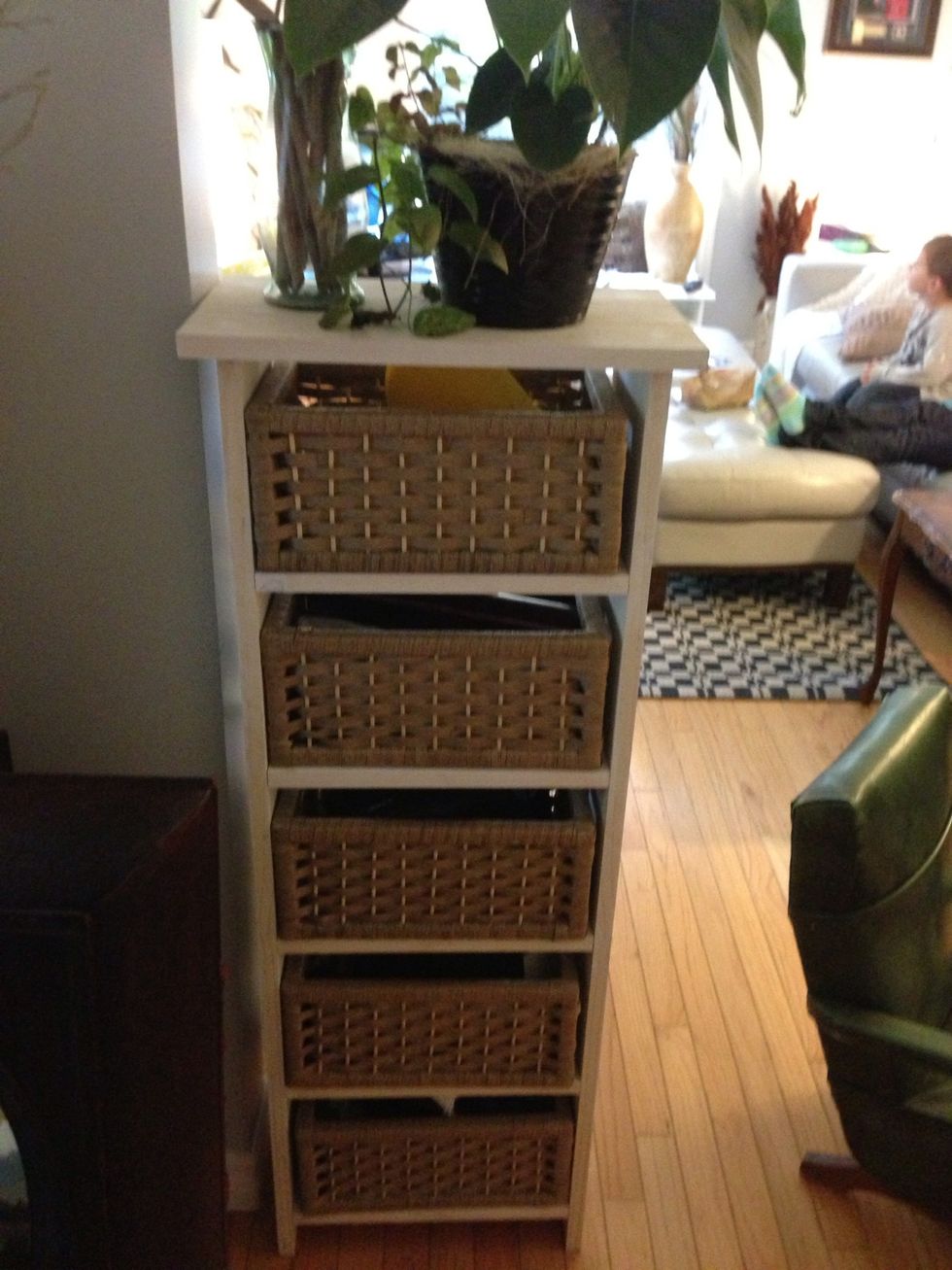 This shelf is homemade. I found the baskets. Then determined the shelf height and width to fit. Got the store to cut the pine boards. Nailed and white washed everything. Go ahead, you can do it too!!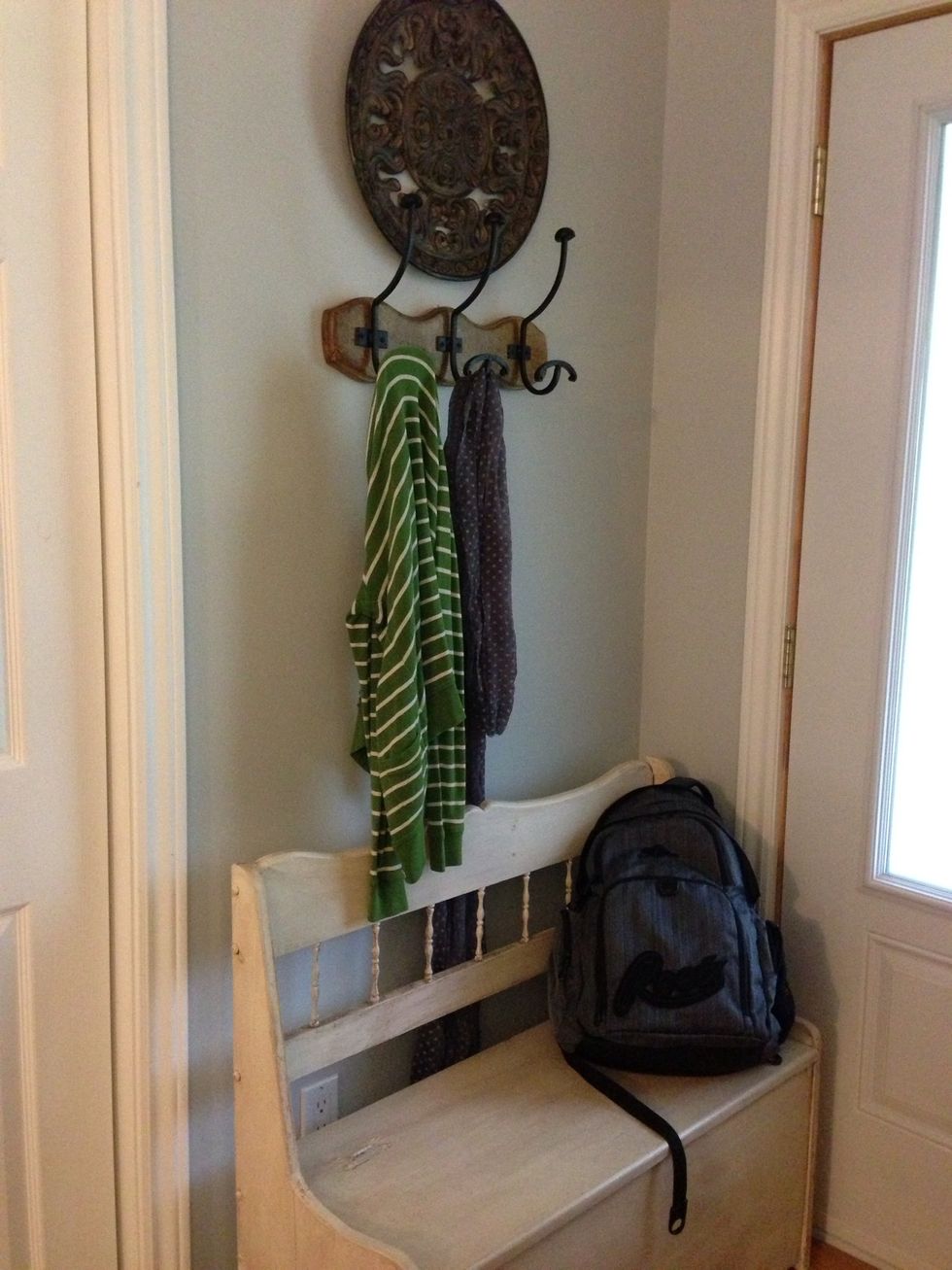 A bench for storage. Use the inside for umbrellas, mittens, hats...the outside for bags. Hooks on top for coats, scarfs...Hang an artwork on top of the hooks to embellish and capture the guest's eyes.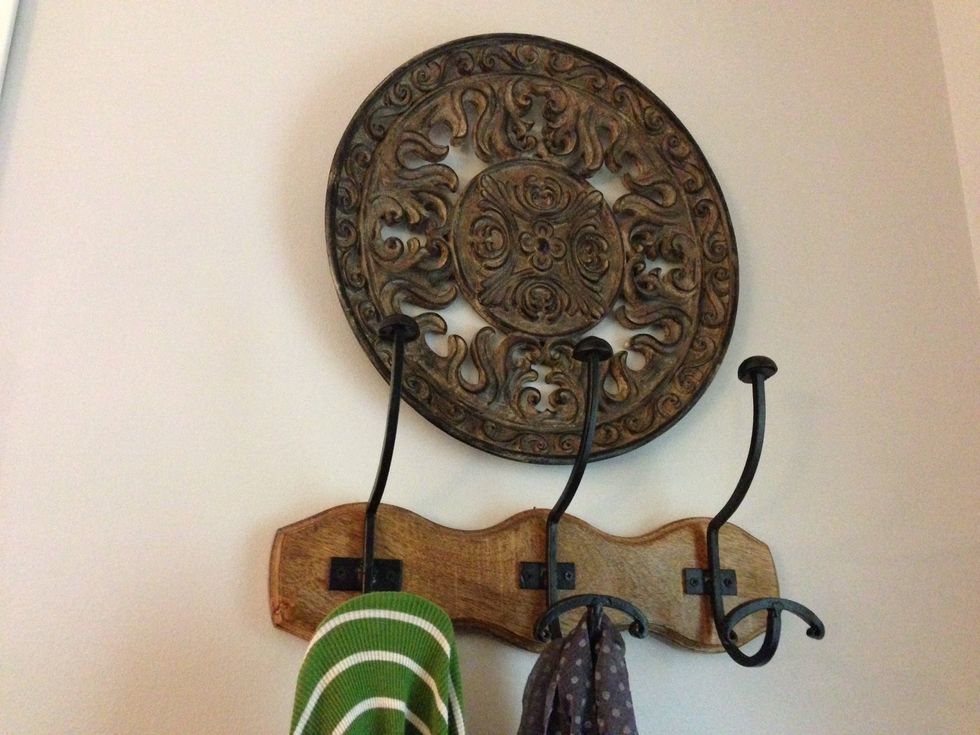 You don't have to spend lots of money for your eye catching masterpiece. Make your own art by gluing rocks on a round metal garbage can cover, maybe some spray paint?Hang it. Go for a walk & find one!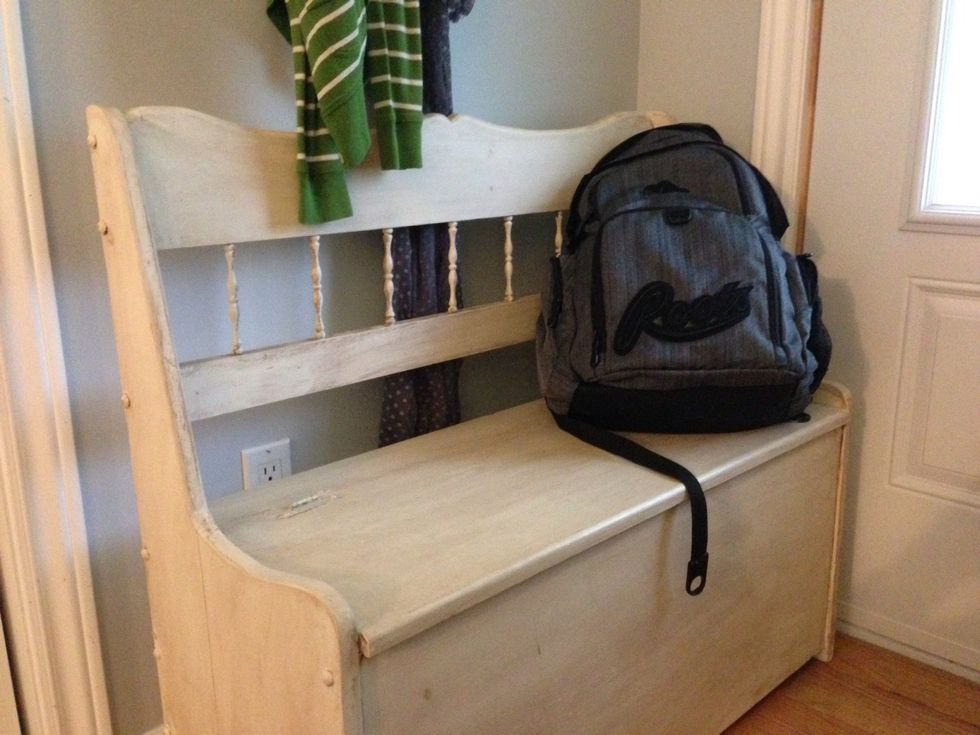 I've antiqued this wood bench to give it more depth and style. To do so, paint it a base colour. Let it dry, then rub another colour over top, removing as much as you can.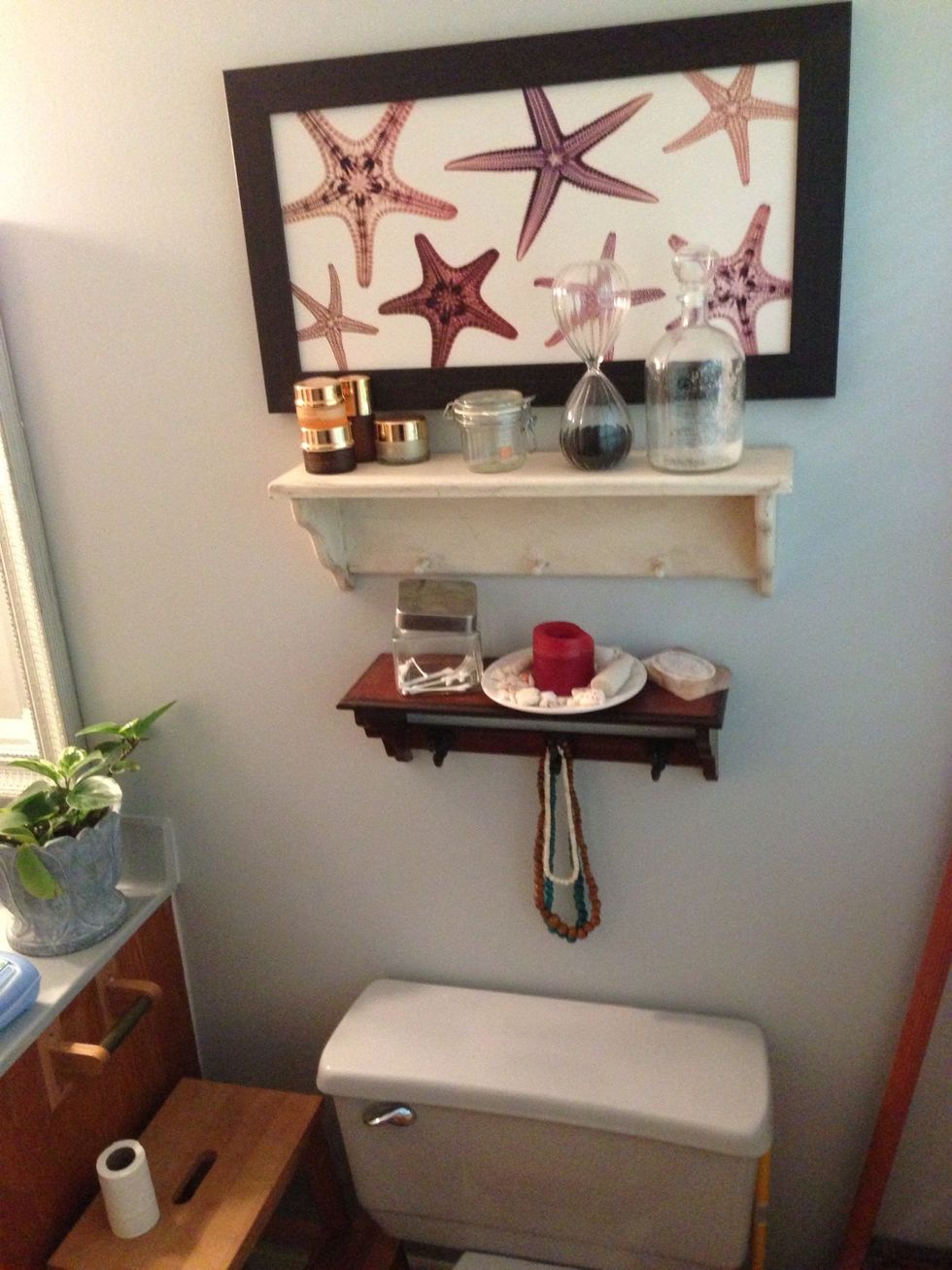 No counter space or medicine cabinet in the bathroom? Try several shelves on top of the toilet. Store swabs, creams, jewellery...Personalize and glam with candles, personal mementos and artwork!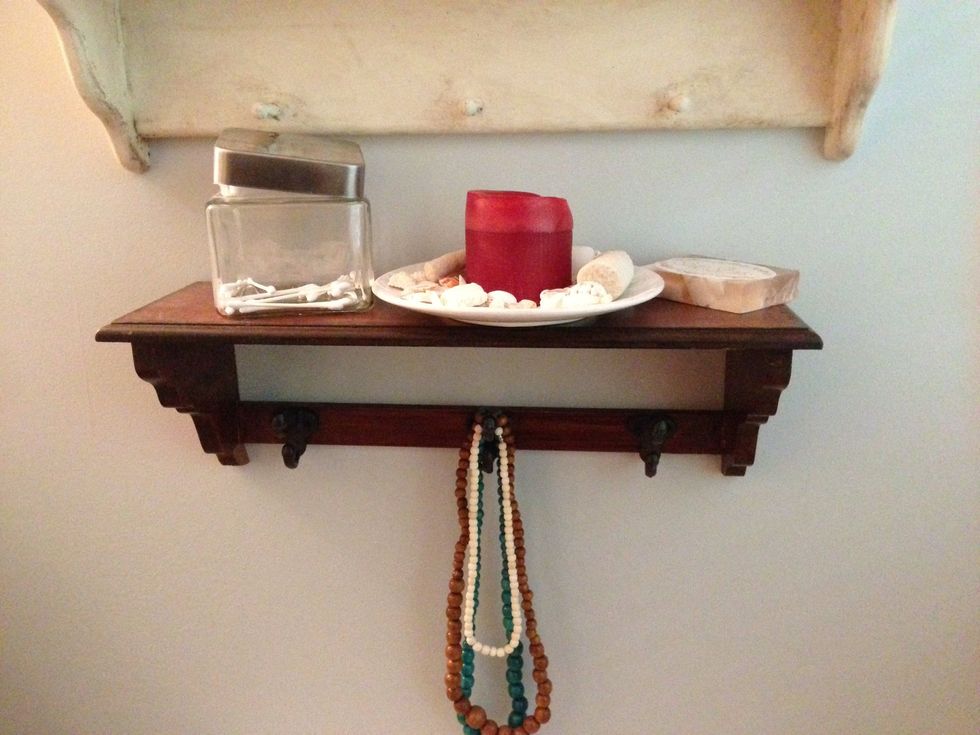 Shelving with hooks is always an added storage bonus! Glass jars are a very pretty and easy way to keep small items...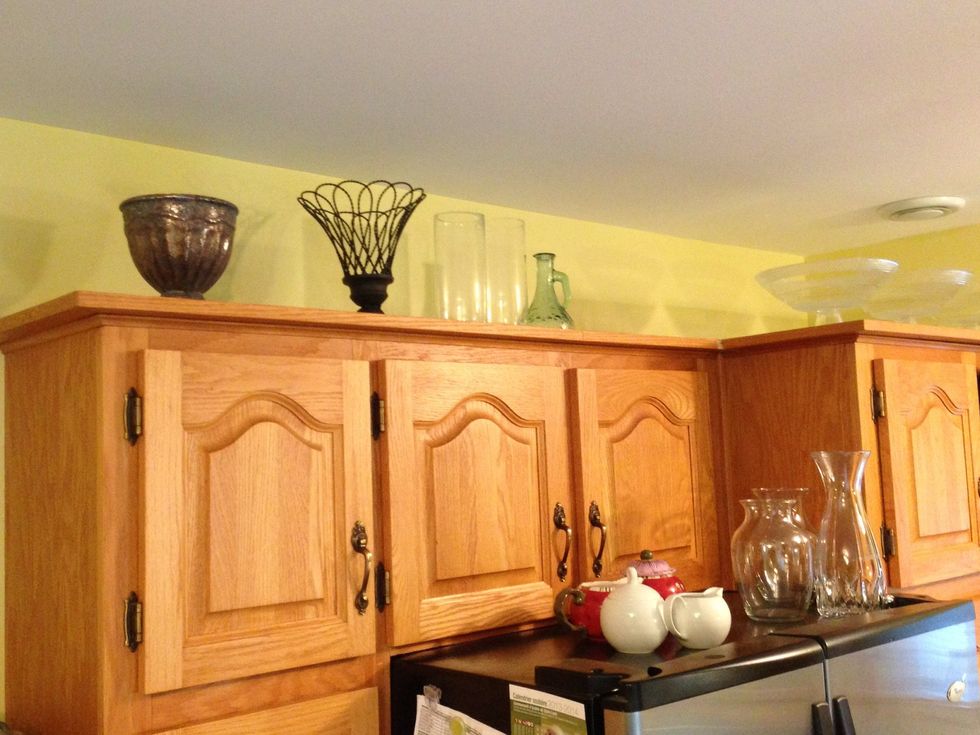 Use the top of your kitchen cabinets and refrigerator to store pieces that you like, but barely, if even, use. We know...! They should really be sent away...but what's wrong with cherishing some?!
Trays on top of cabinets or any other unused high surface, to hold frequently used serving pieces, is a good way to organize, if you don't have the cabinet space...or just want them handy and ready!
Uncluttered counters!!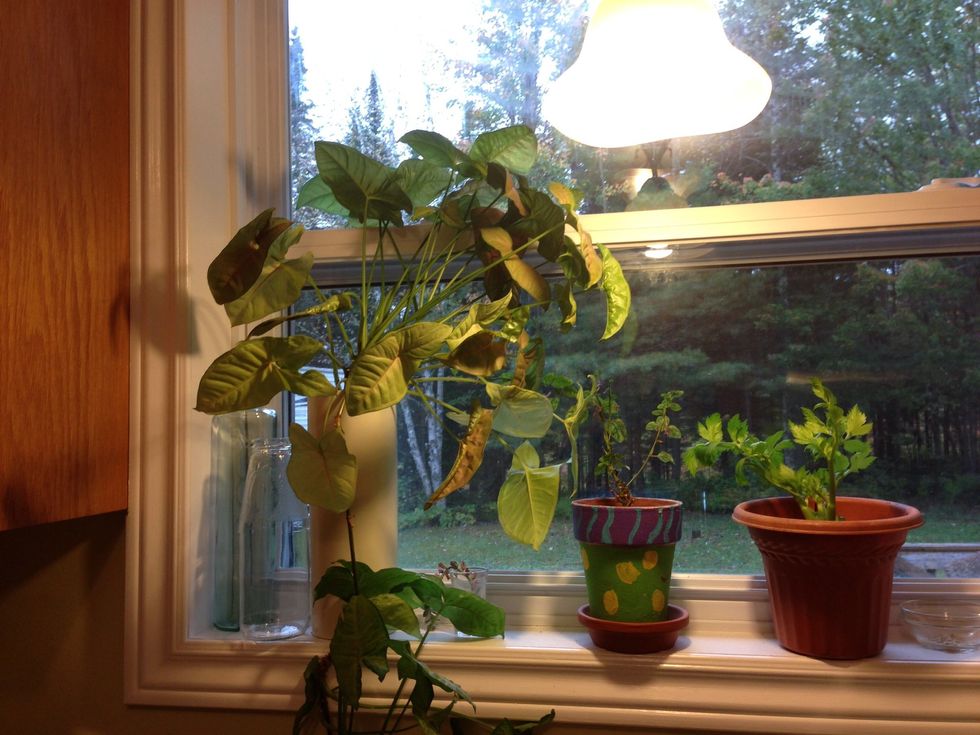 Plants on the window sill...a smart idea and your light loving plants will thank you. Also, a nicer scenery if you happen to have lots of neighbours!
Hooks
Shelves
Brackets
Bench
Decorative containers
Baskets
Pine wood boards
White paint
Paint brush
Paint pan
Hammer
Nails
Artwork
Large plant pot
Carrying/serving trays