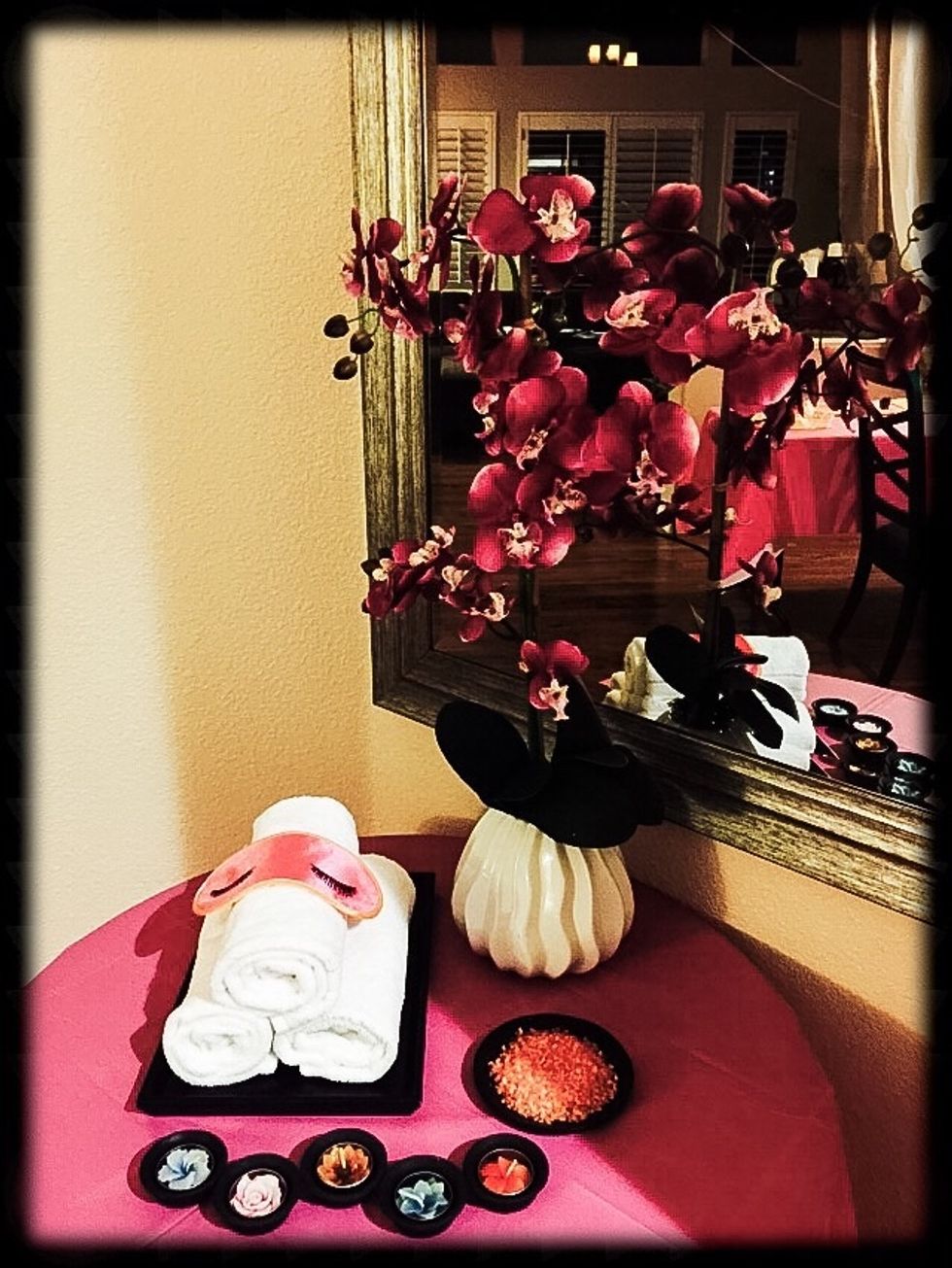 When you decorate for a spa party think spa: Orchids, flameless LED candles, curtains, bath salts, rolled towels, bamboo, river stones etc. Opal wanted her birthday theme colors to be pink/orange.
😍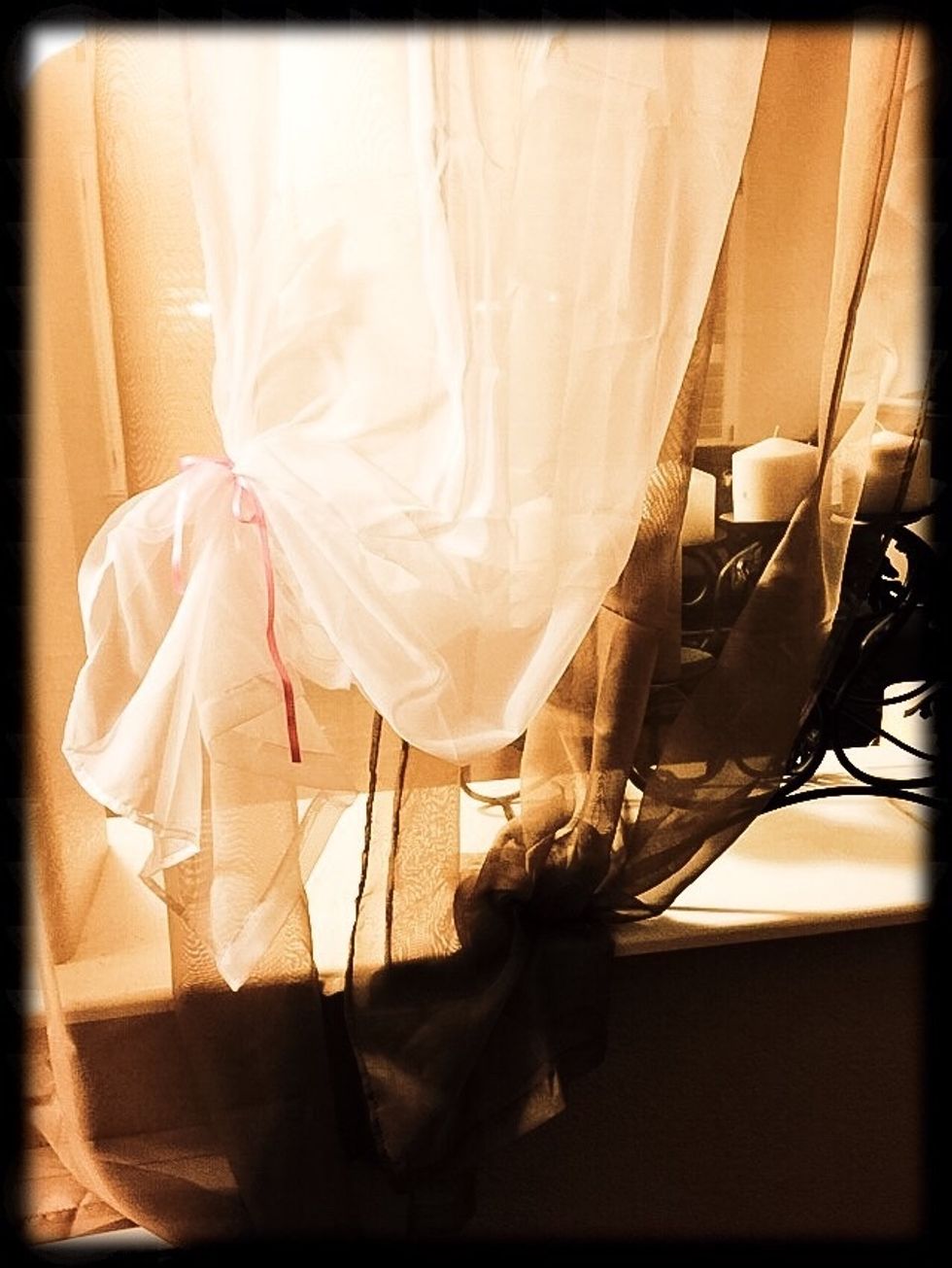 I always make a trip to thrift store to look for curtains and fabrics. These are my favorite for party decor. They transform the space into festive atmosphere with not much effort.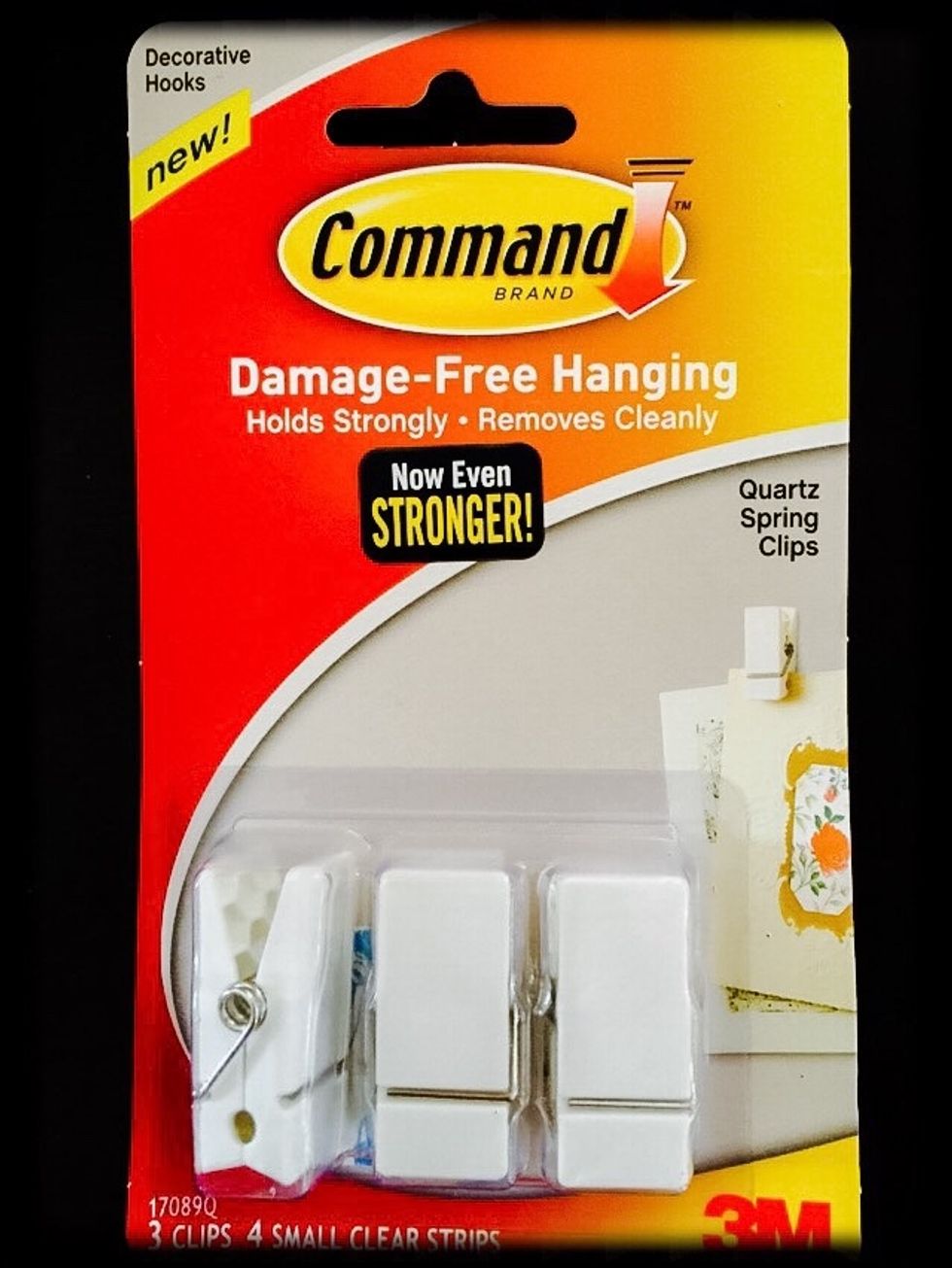 To hang them I use command clippers. They come off with no damage to the walls.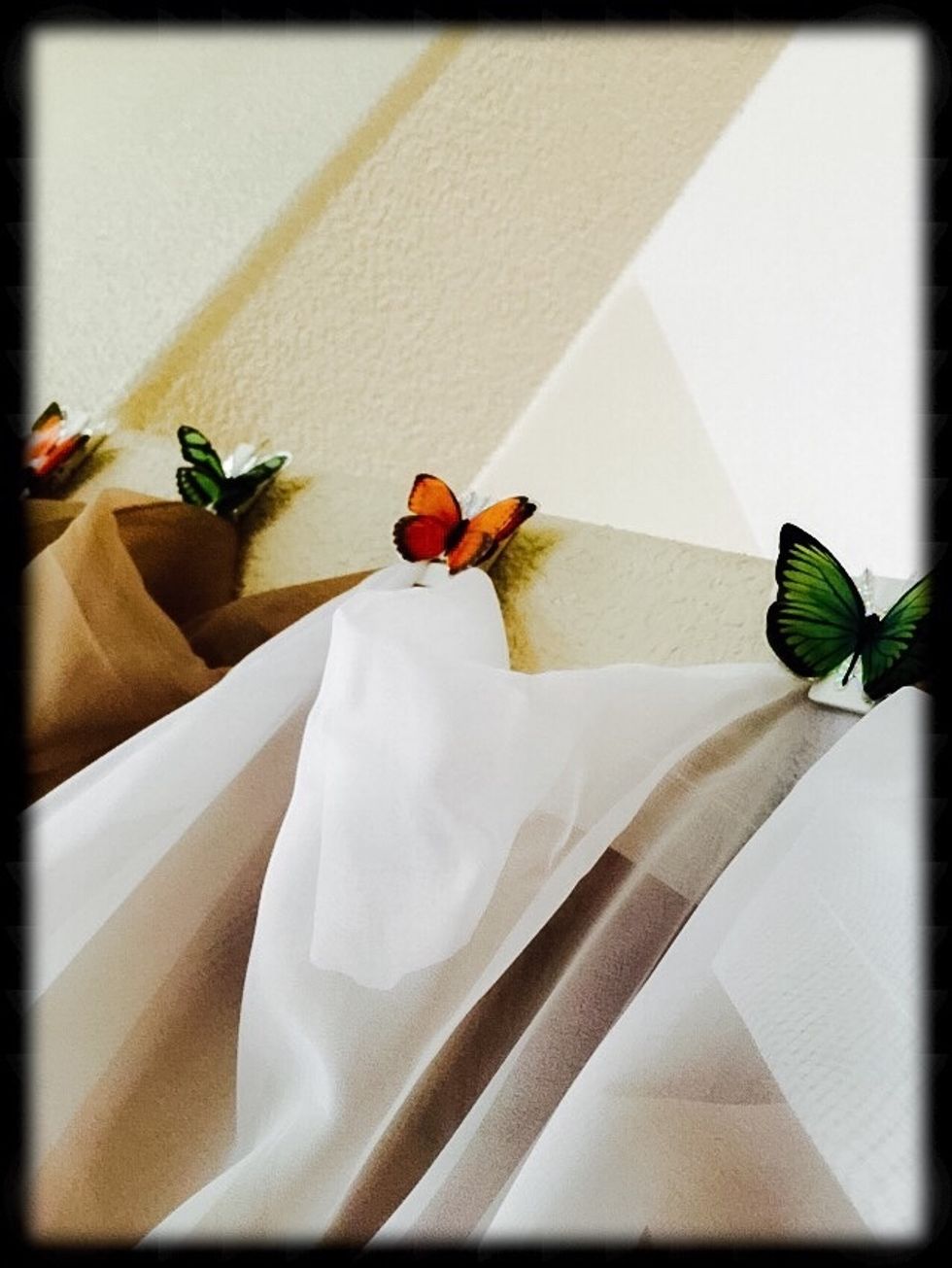 You can hide the clippers by attaching beautiful stickers.
I found wall stickers at local dollar store and made this pretty banner.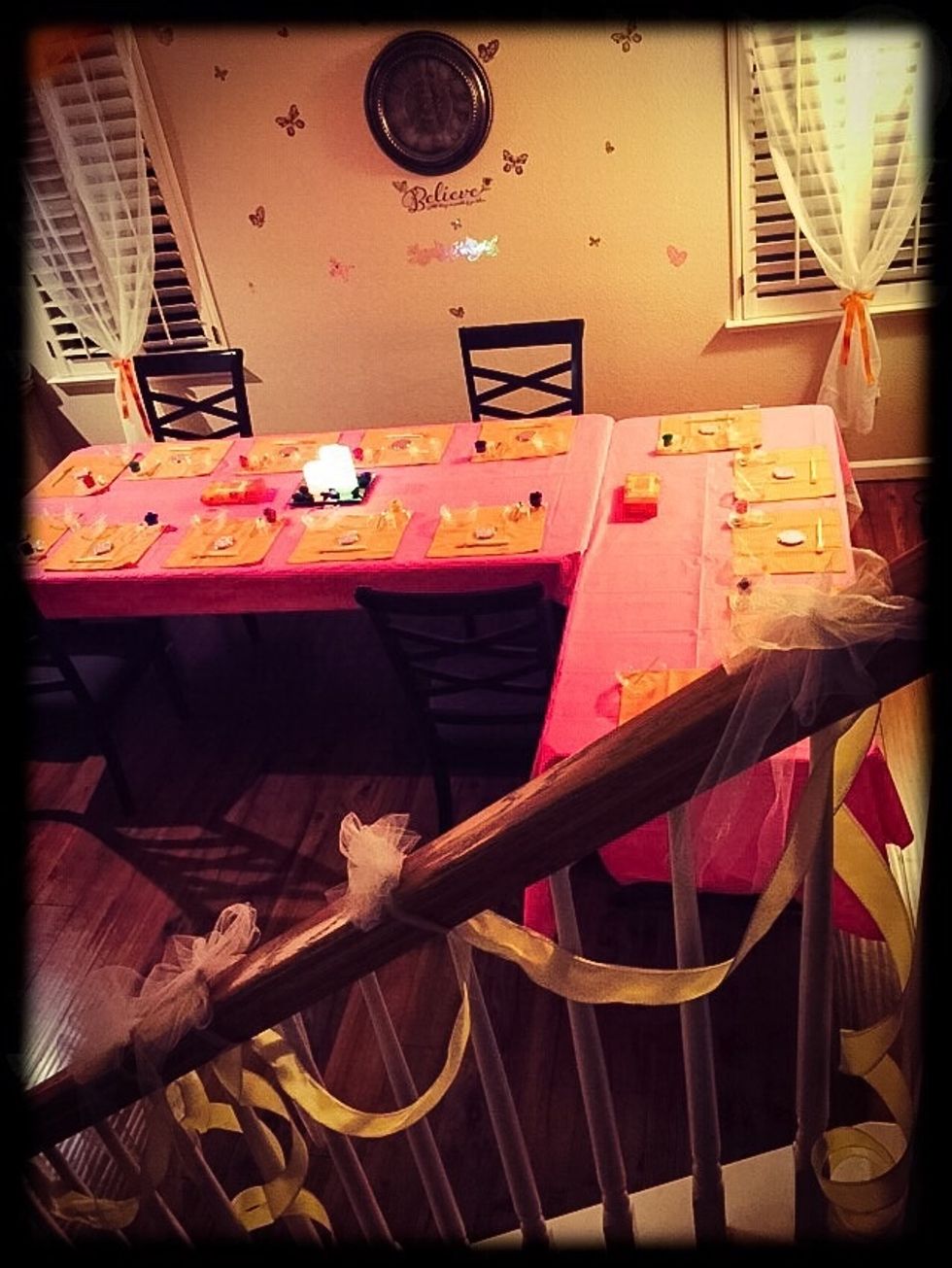 I made a beauty laboratory where girls will mix their face mask and "wear" it too 👍. Yes, it's dark outside because my rule is: no stress on a party day 🙅 so I prepare everything a day before 💁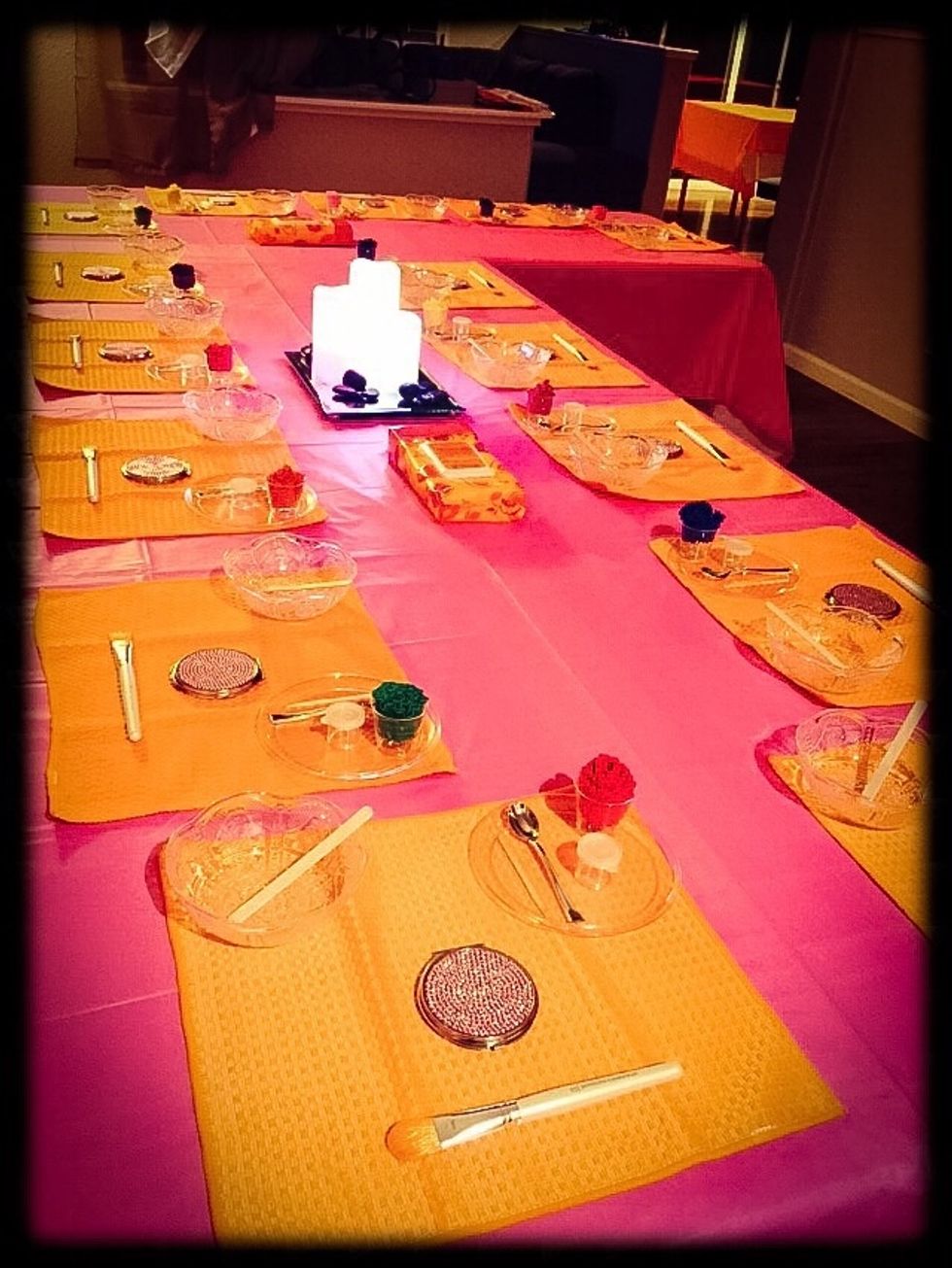 Each girl has a placement (car wash rags from Target. Use them after the party to clean). A bawl for face mask, little cup with hair band, little mirror and makeup brush - all from dollar store.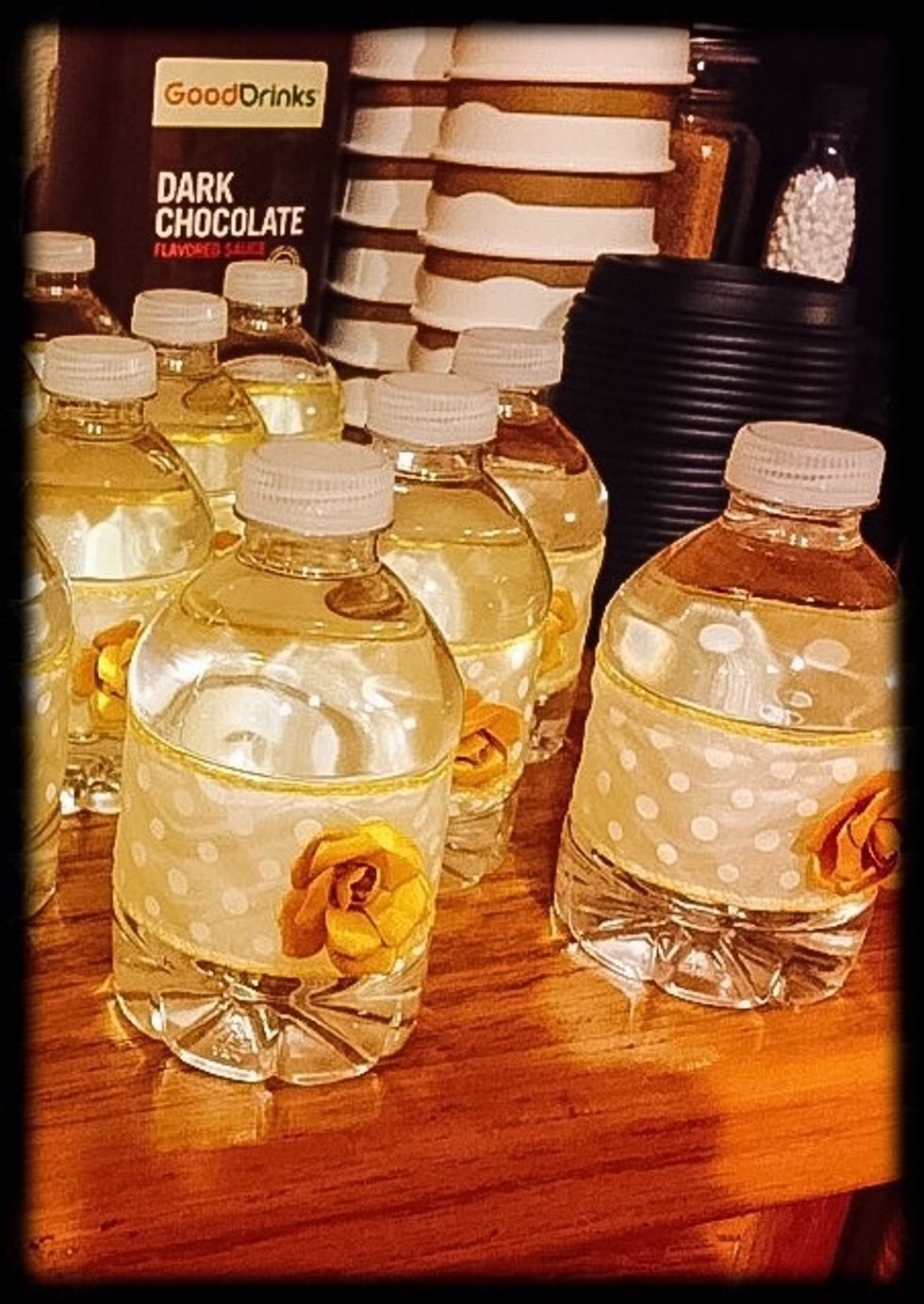 I decorated little water bottles ->>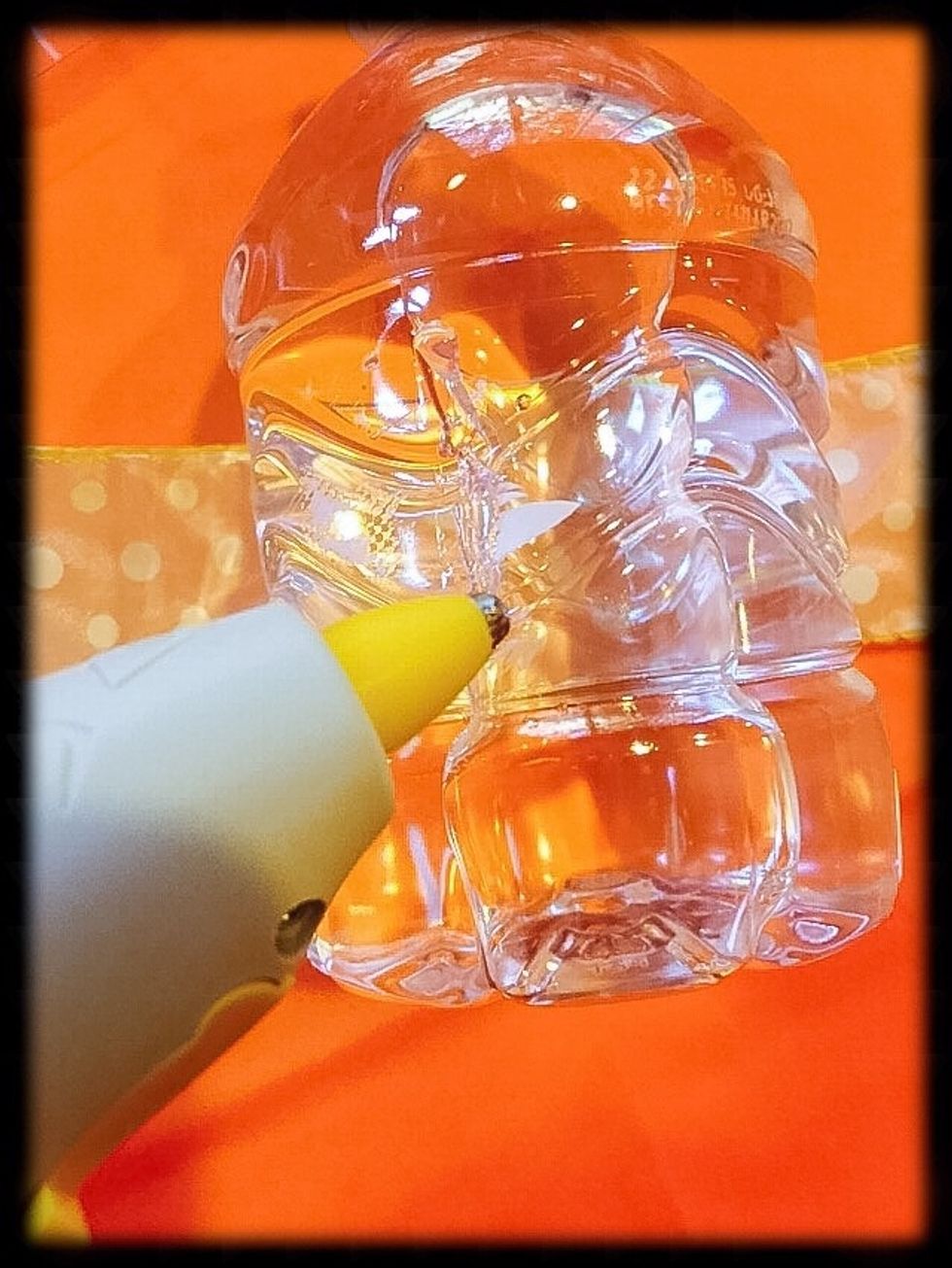 All you need is ribbon (dollar store), hot glue gun and flower sticker. Glue one end of ribbon to a bottle...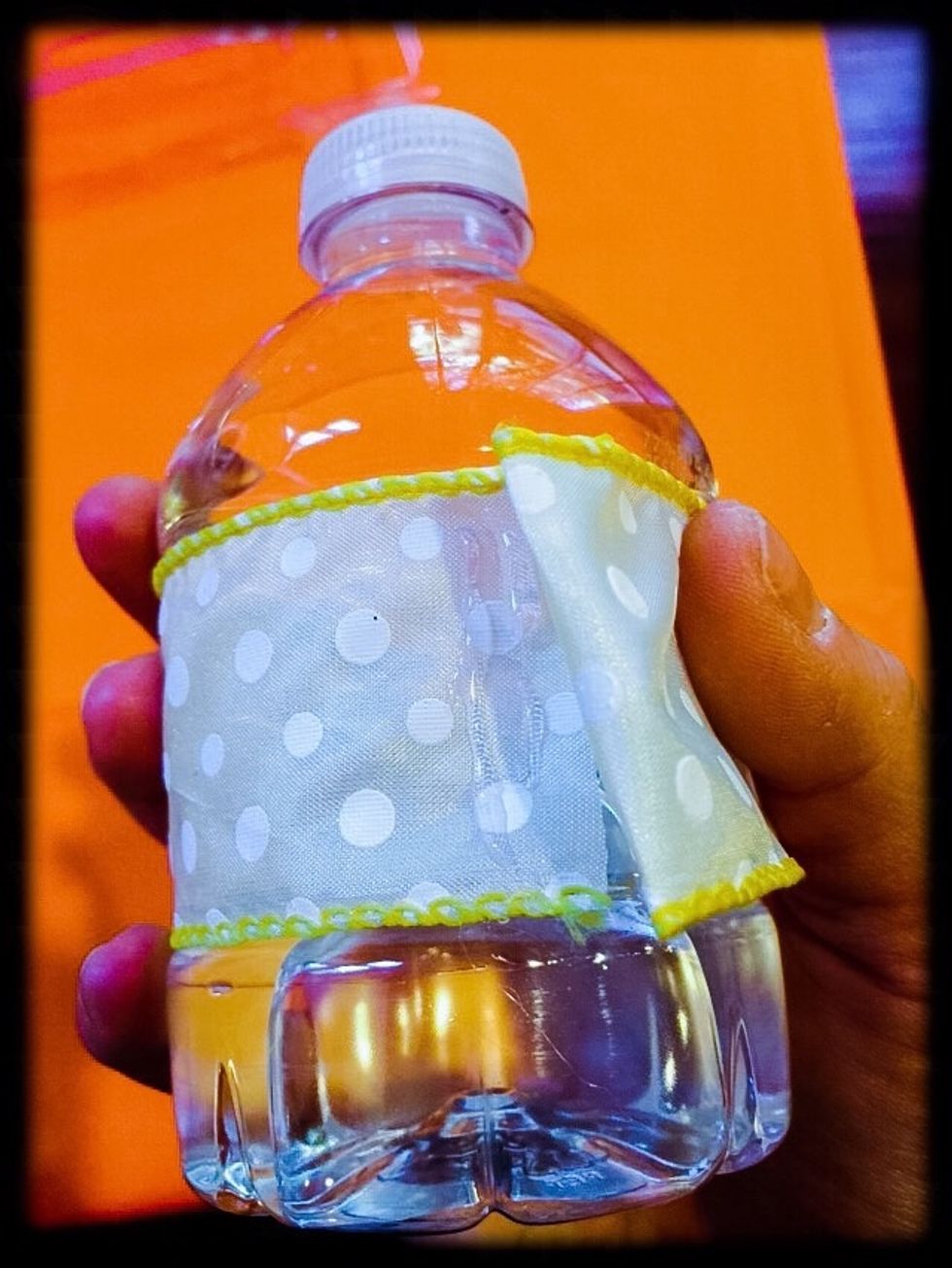 Wrap ribbon all around, measure, cut and glue. I fold the end inside before gluing for a more finished look.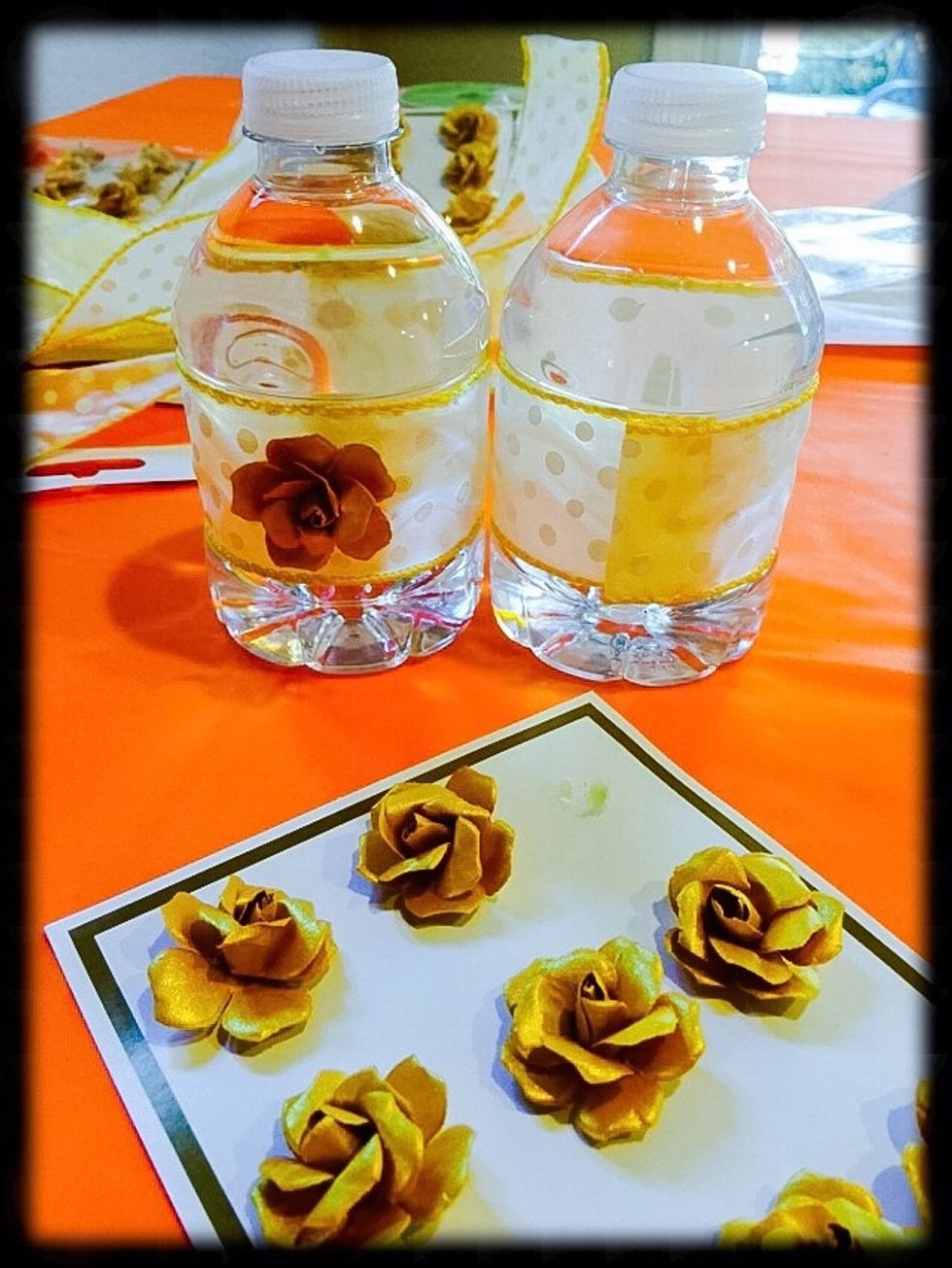 Then add your sticker.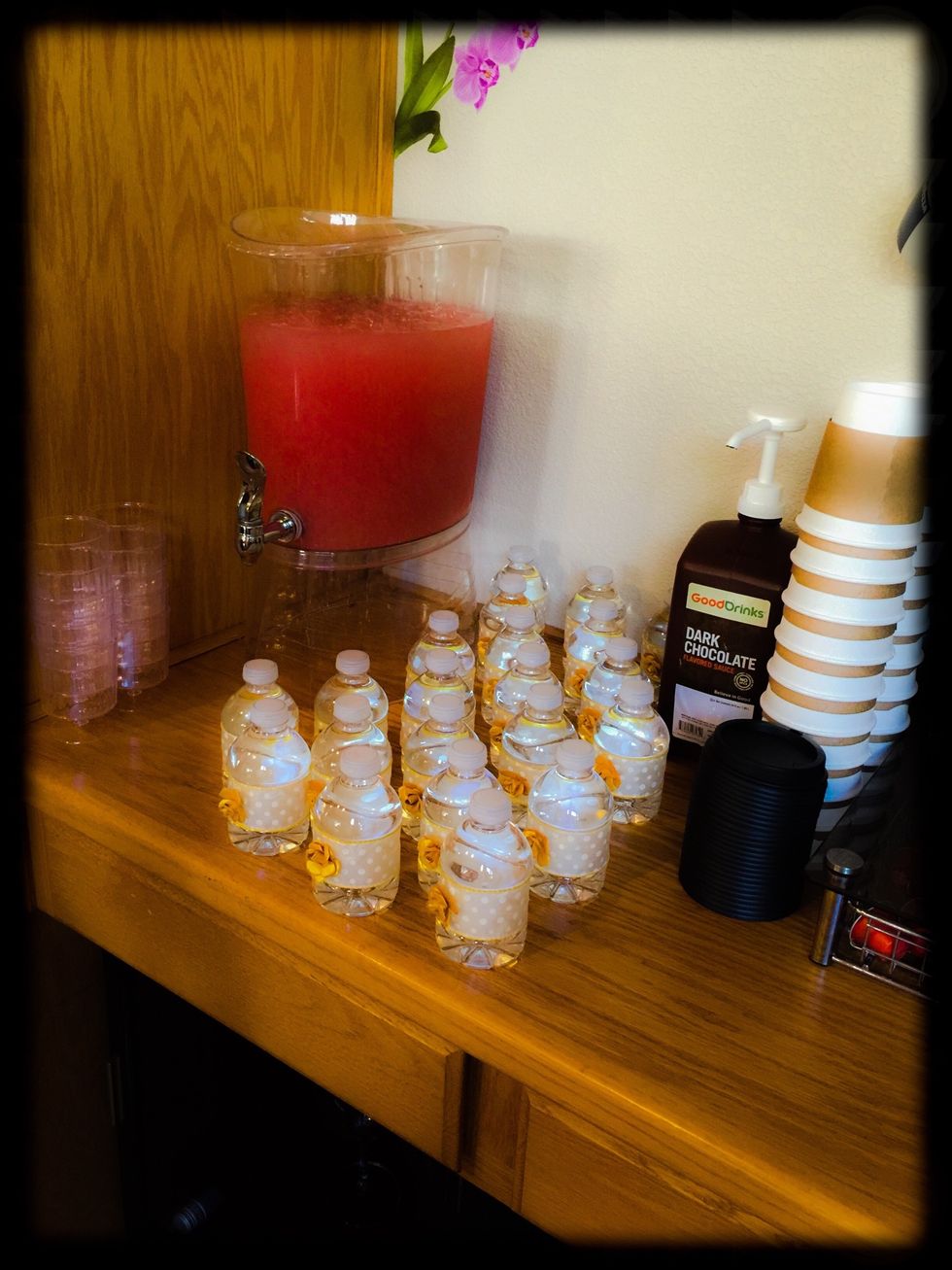 I decided to make separate beverage station. This way if there will be spills nothing will be ruined. Hot chocolate, pink lemonade and water of course.
If you decided to make your own cake then here are some tips...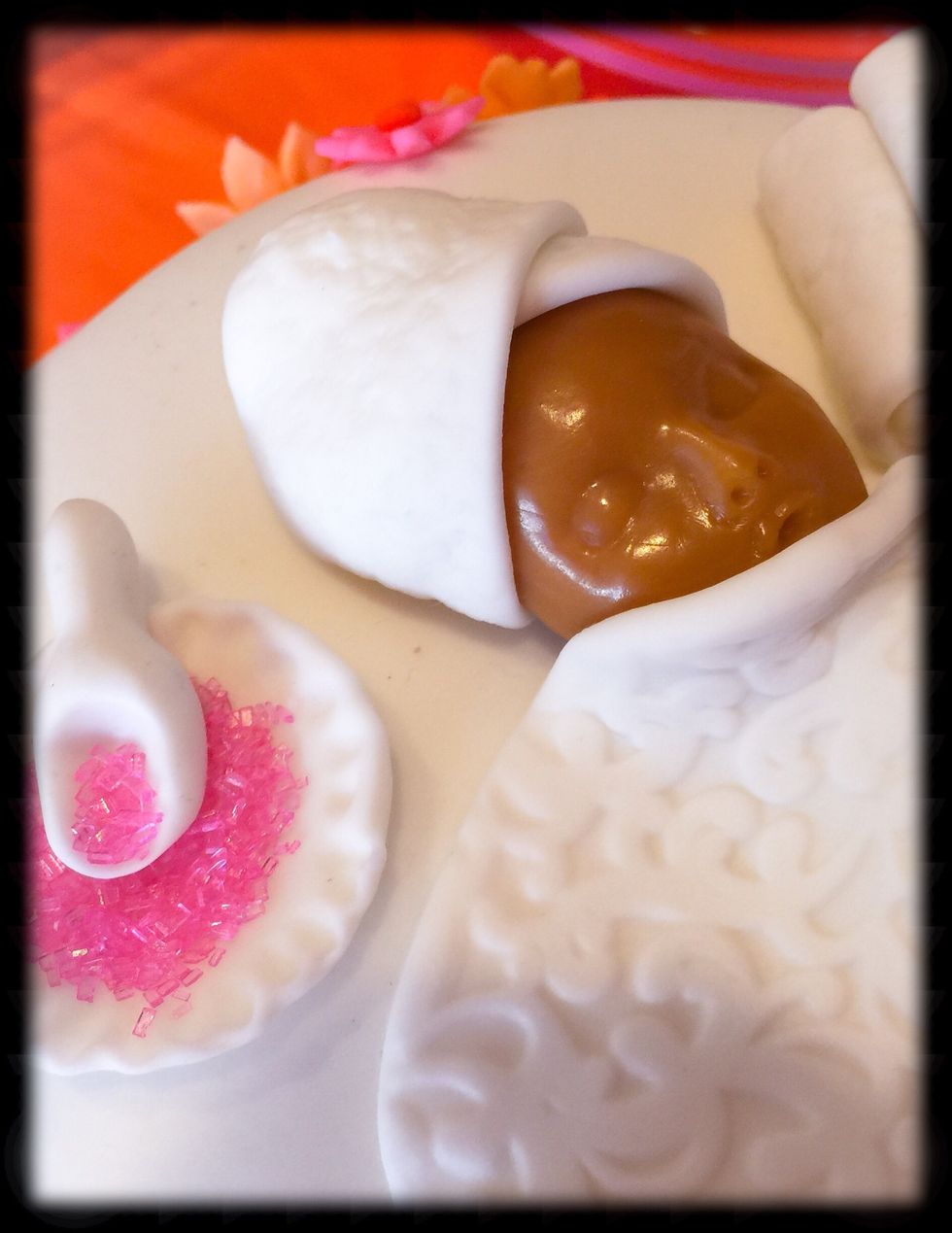 For bath salt I made a bawl with spoon filled with pink sugar. Face made from soft caramels.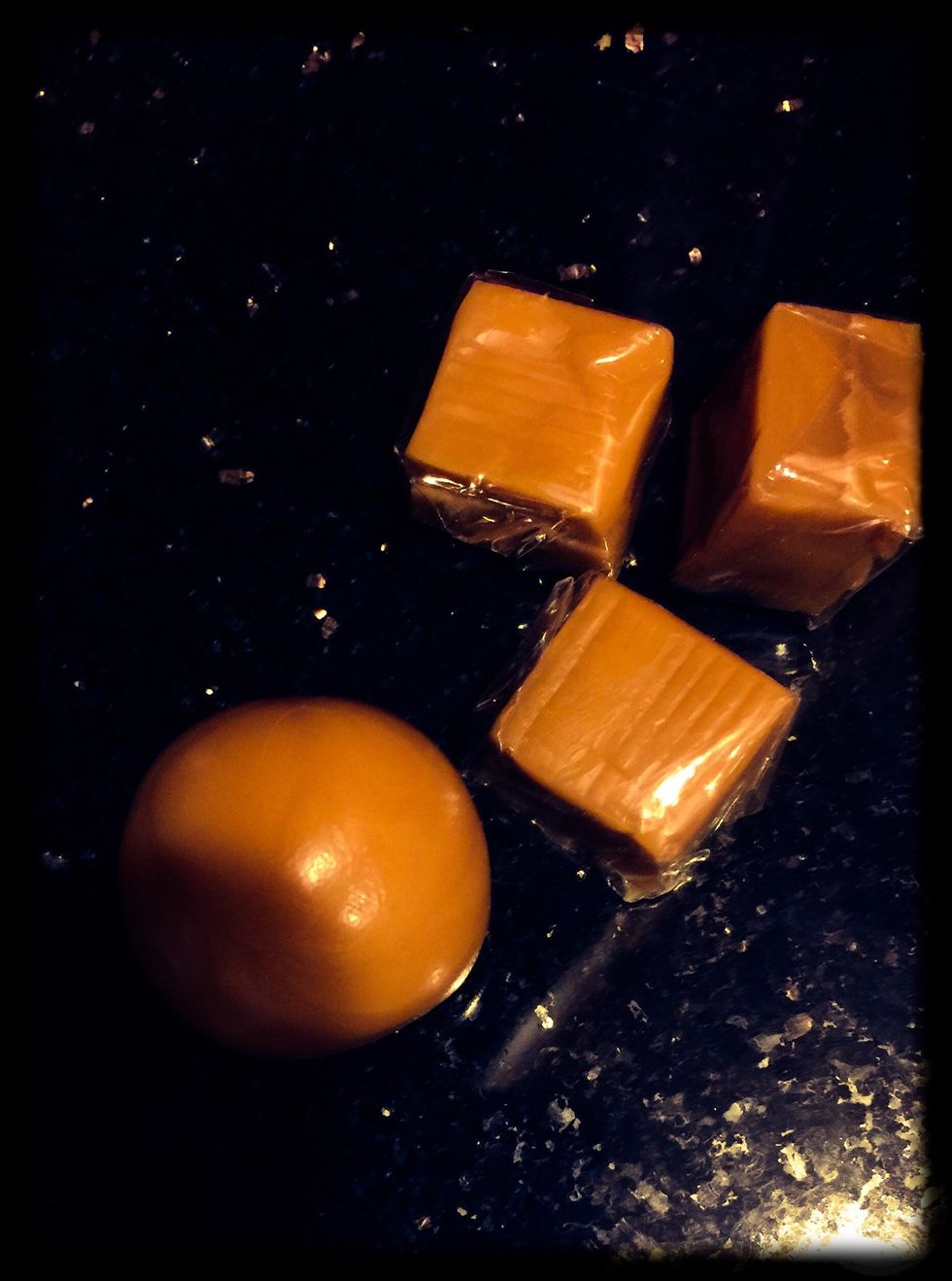 Make a ball out of soft caramels...
Shape into face like features. It doesn't have to be perfect.
For nail polish I used mini marshmallows dipped in white chocolate.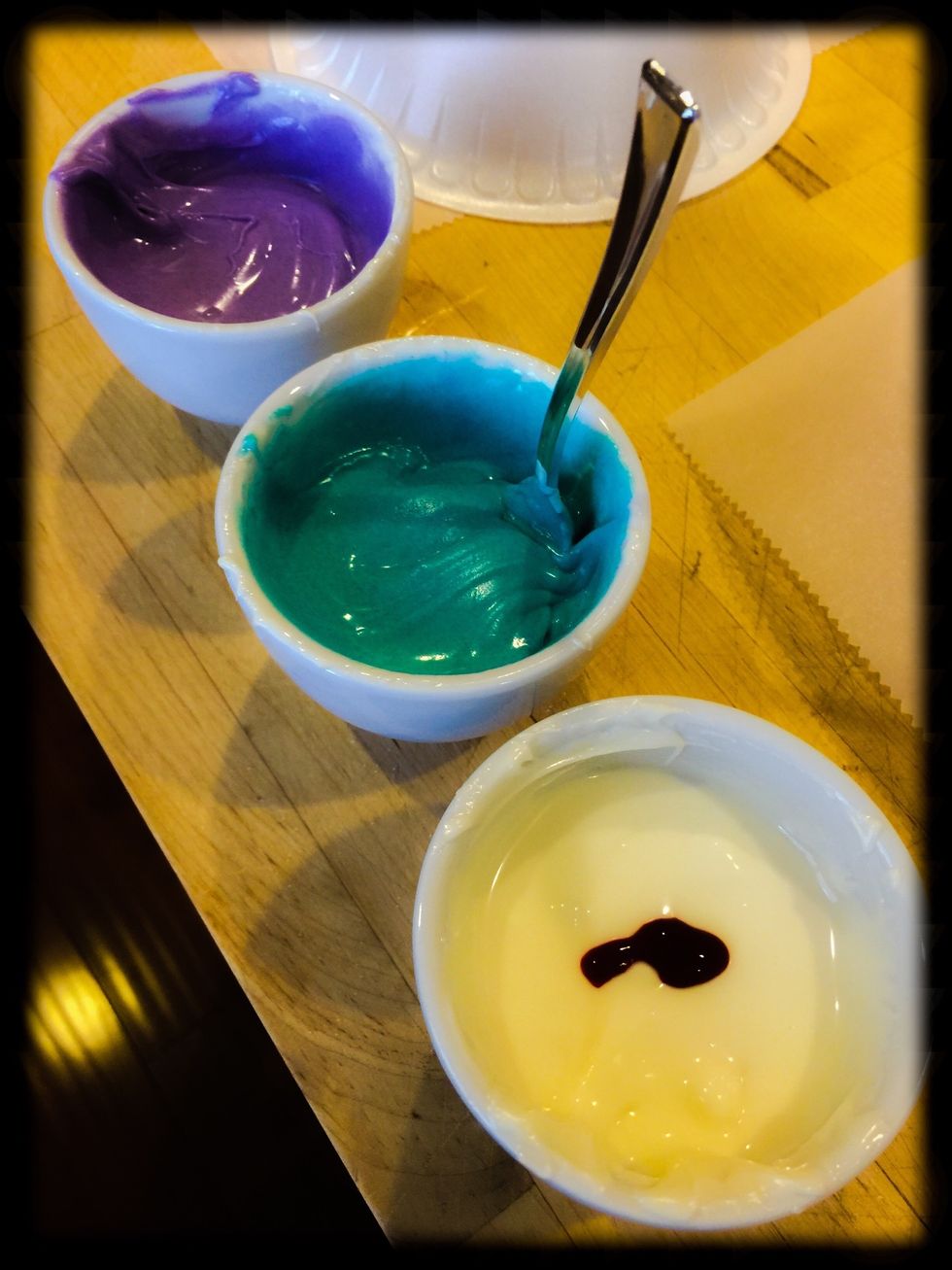 Melt white chocolate chips in microwave. Add food coloring and mix well.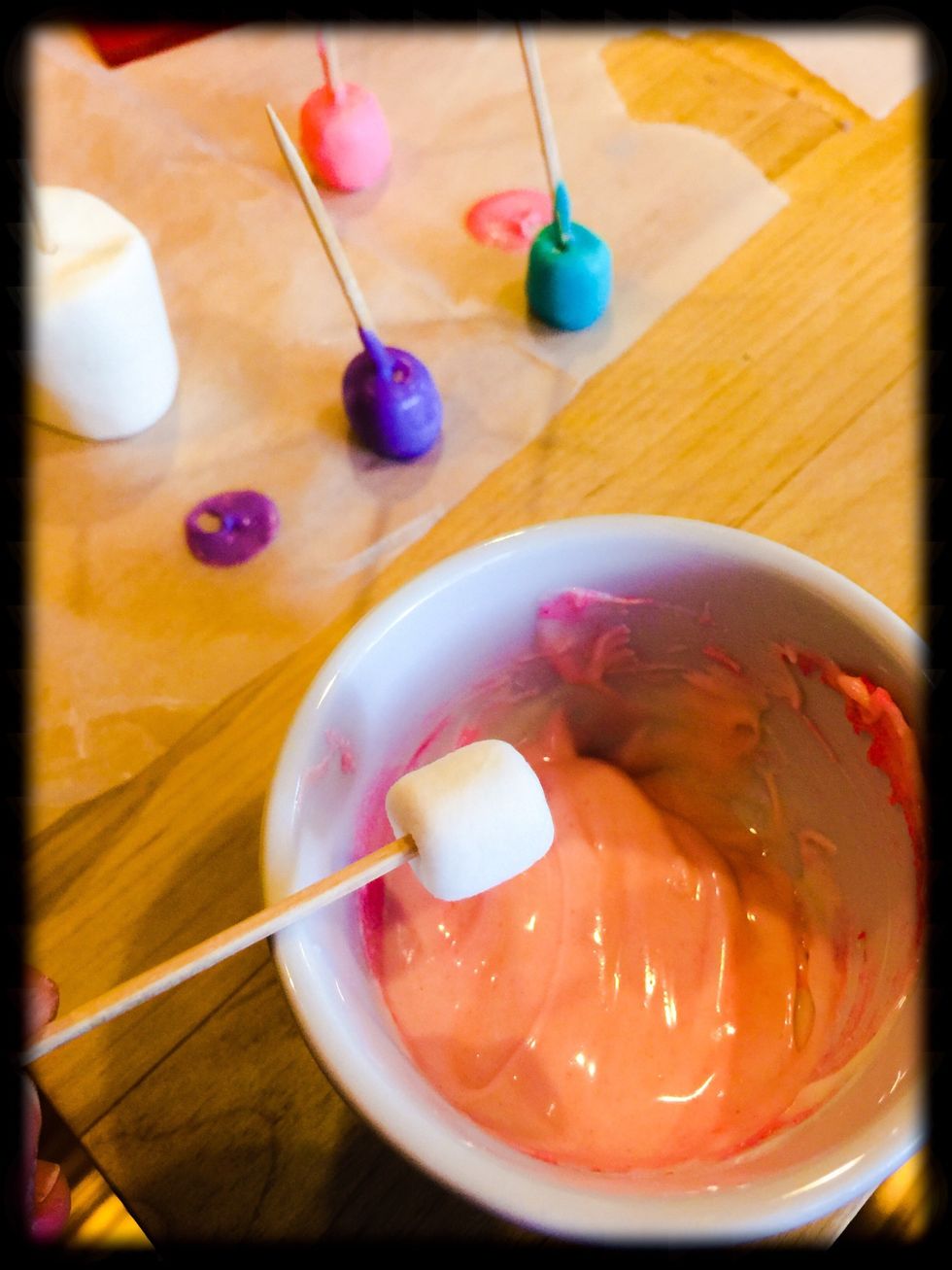 Dip the marshmallows. While chocolate still hot attach the nail polish handle made out of black fondant.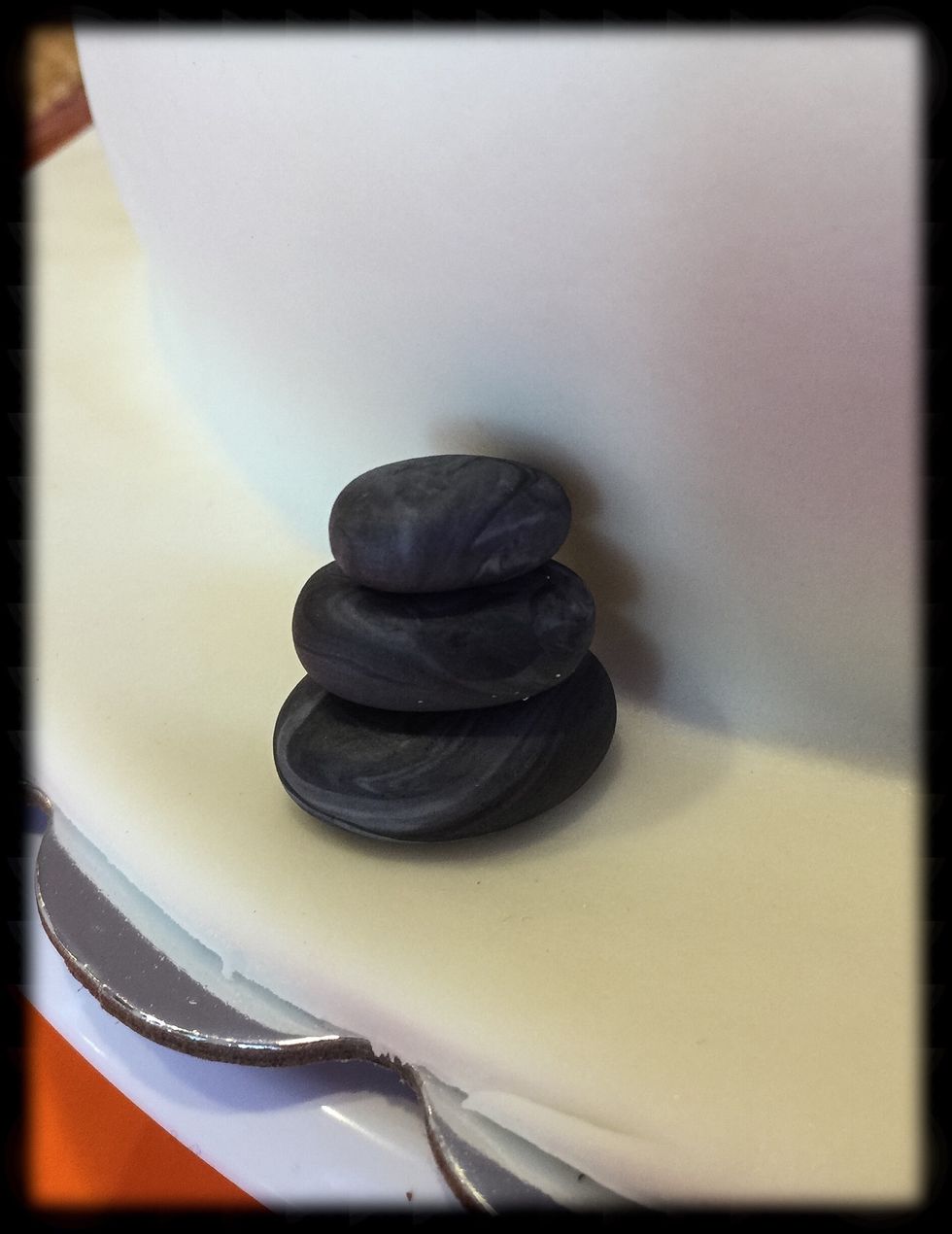 For river stones mix lightly black and white fondant for a marble look and shape.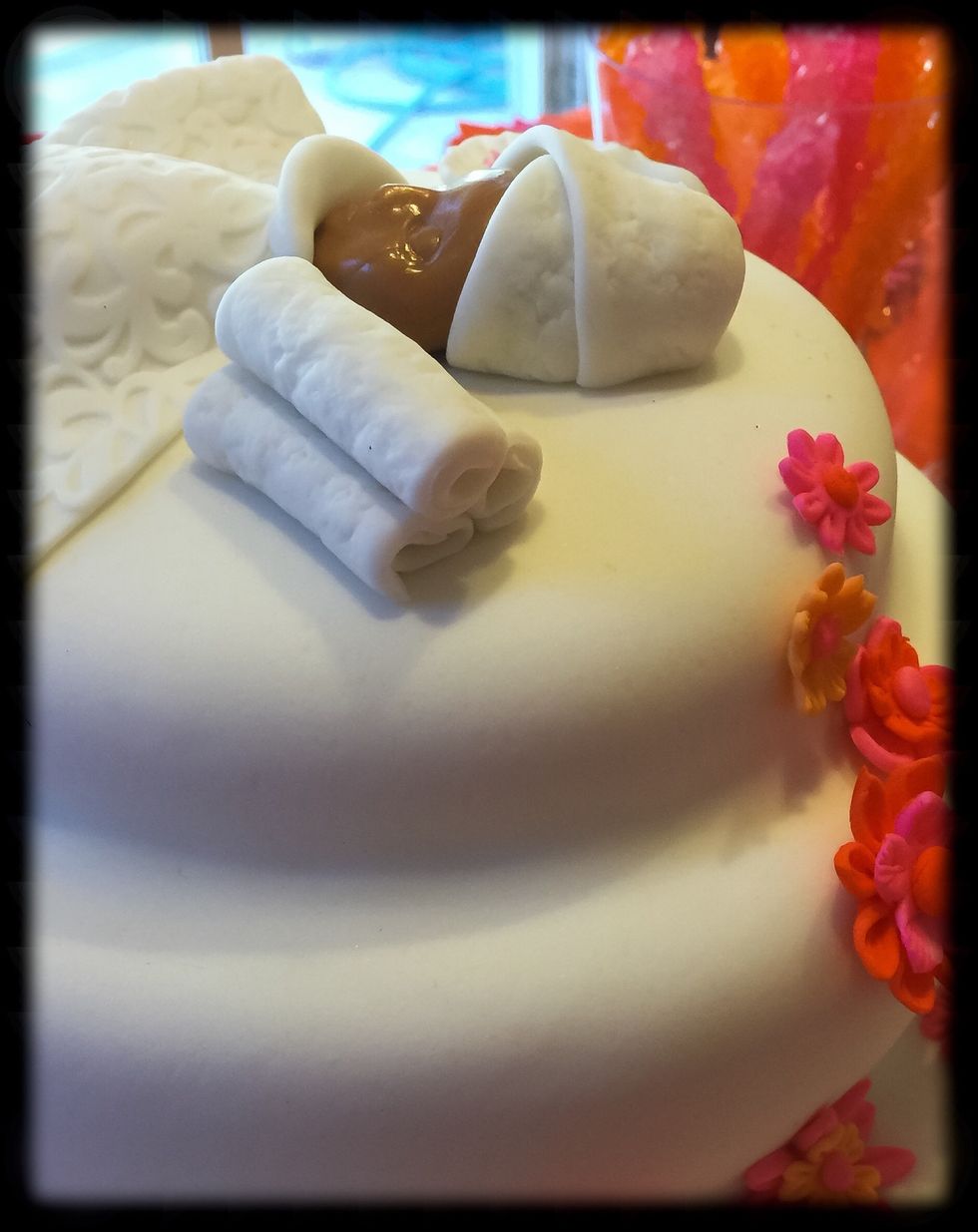 For rolled towels...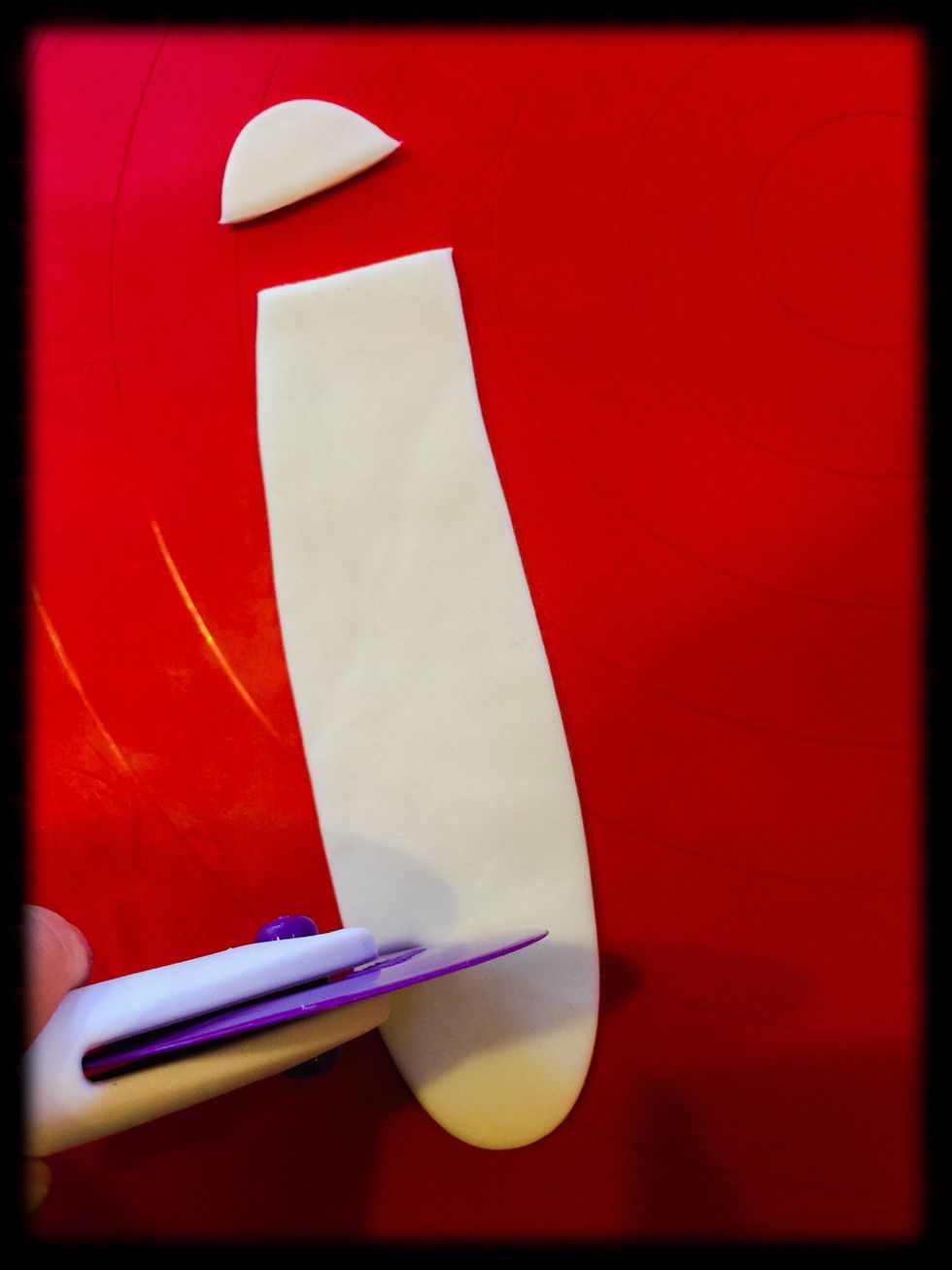 Roll a piece of white fondant and cut into desired size...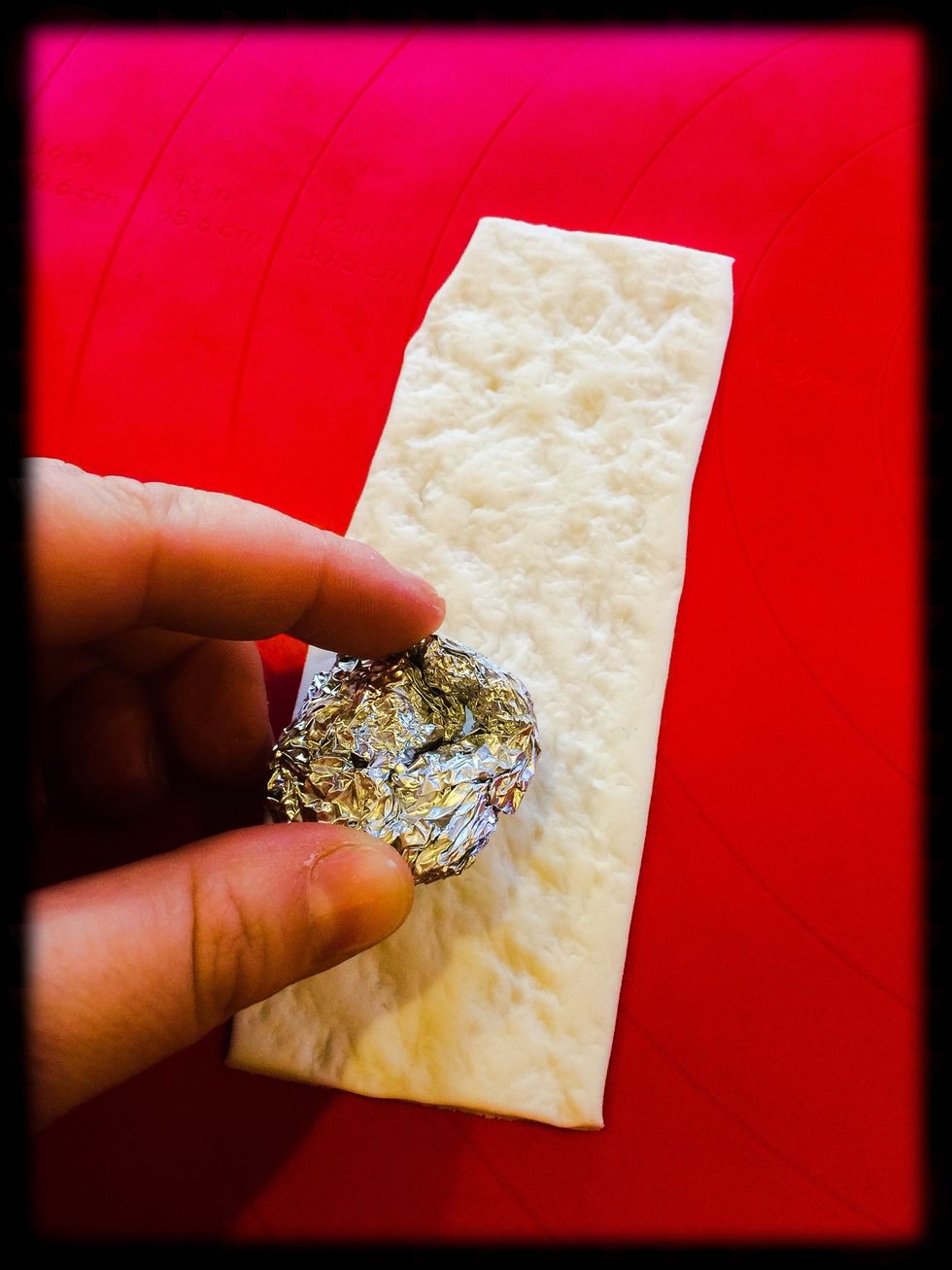 Take piece of foil and make marks in your fondant. Then turn upside down and roll.
Cover your cake and get creative organizing your decorations.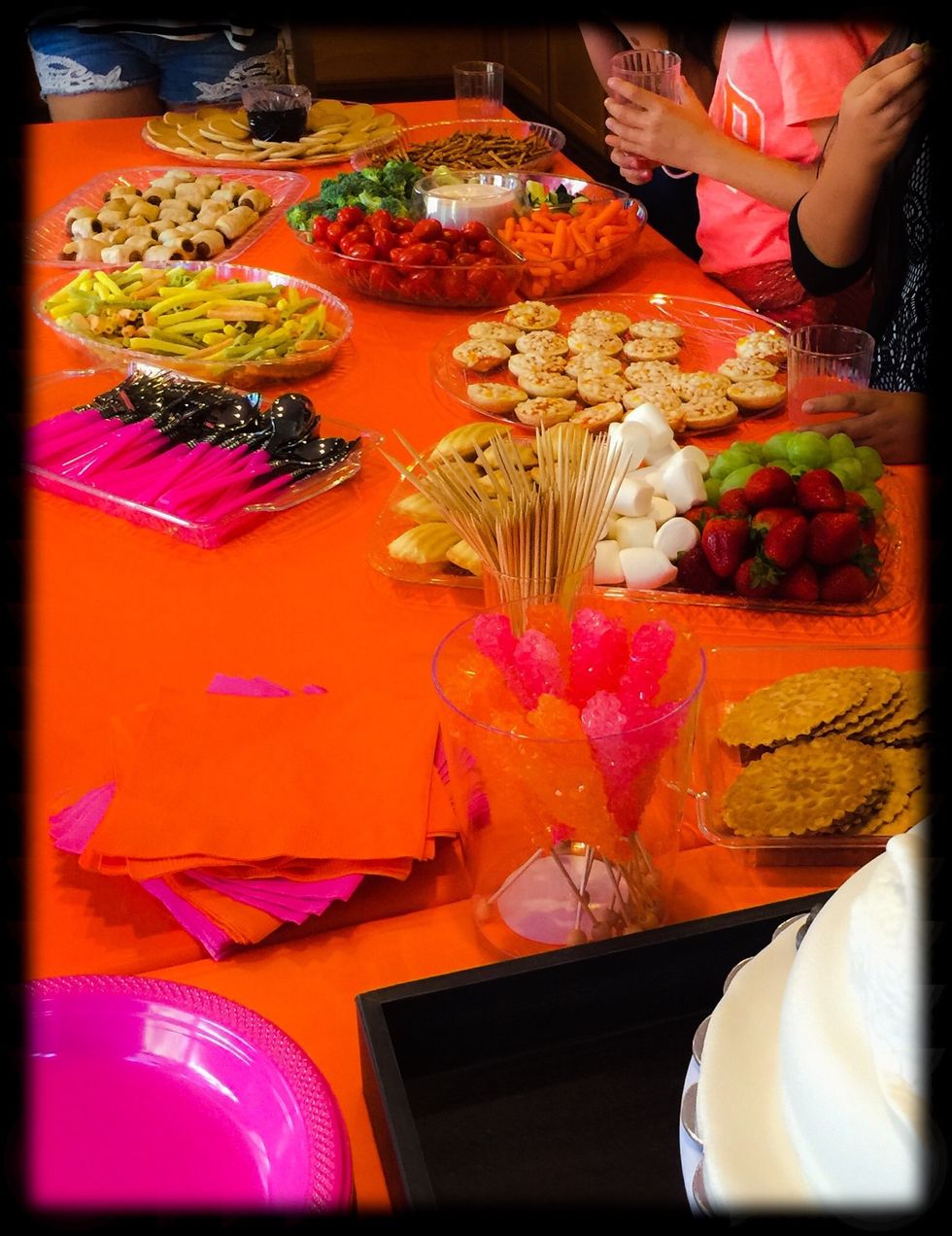 I didn't want to spend lots of time and energy on food so I kept it simple: bagel pizzas, pigs in a blanket, mini pancakes with maple syrup, veggies and snacks.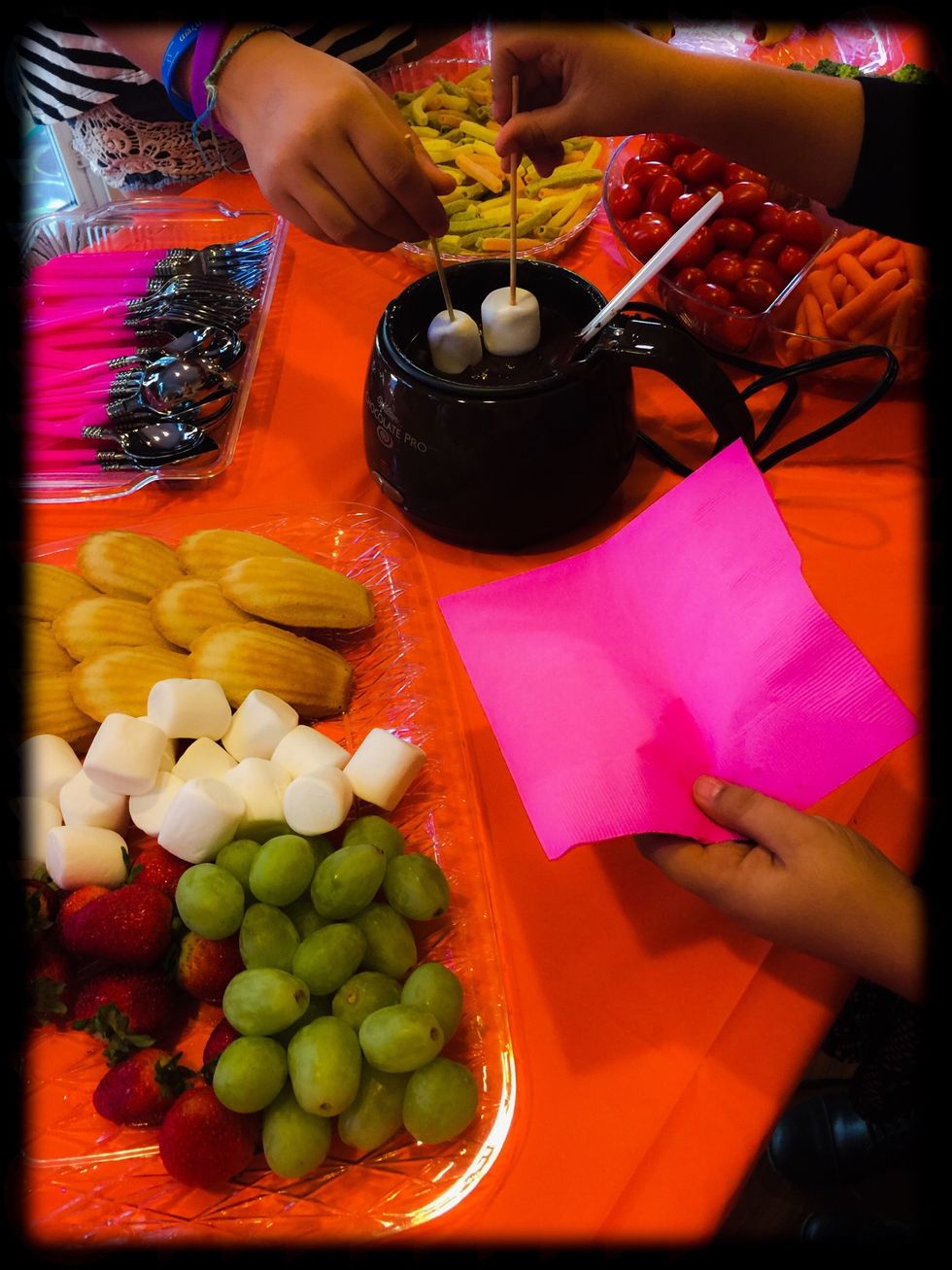 But to give it a special touch I made chocolate fondue with marshmallows, cakes and fruits.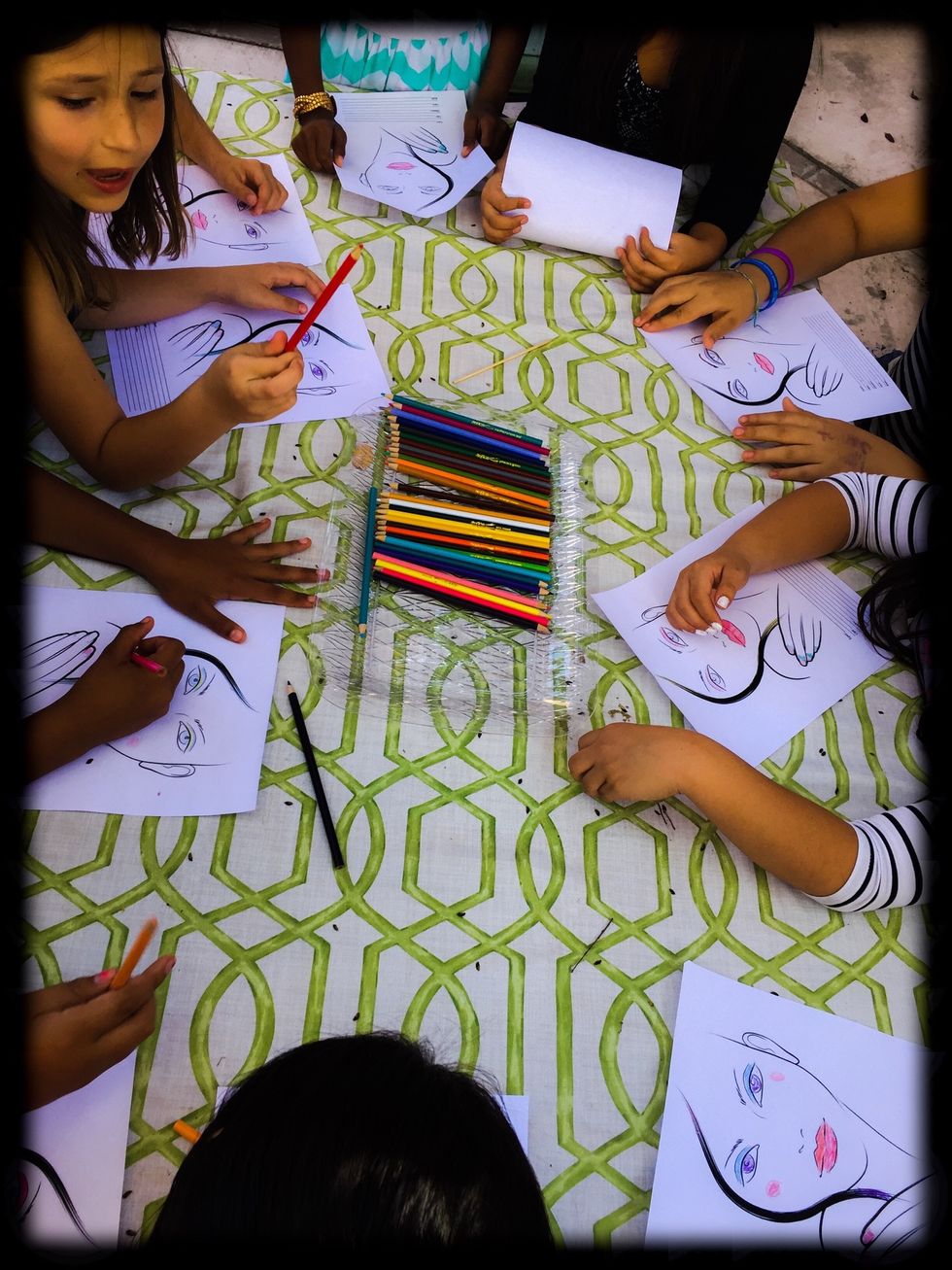 Girls first activity was "create your own makeup look". I printed coloring pages with woman face that I found online and girls loved to come up with different makeup ideas.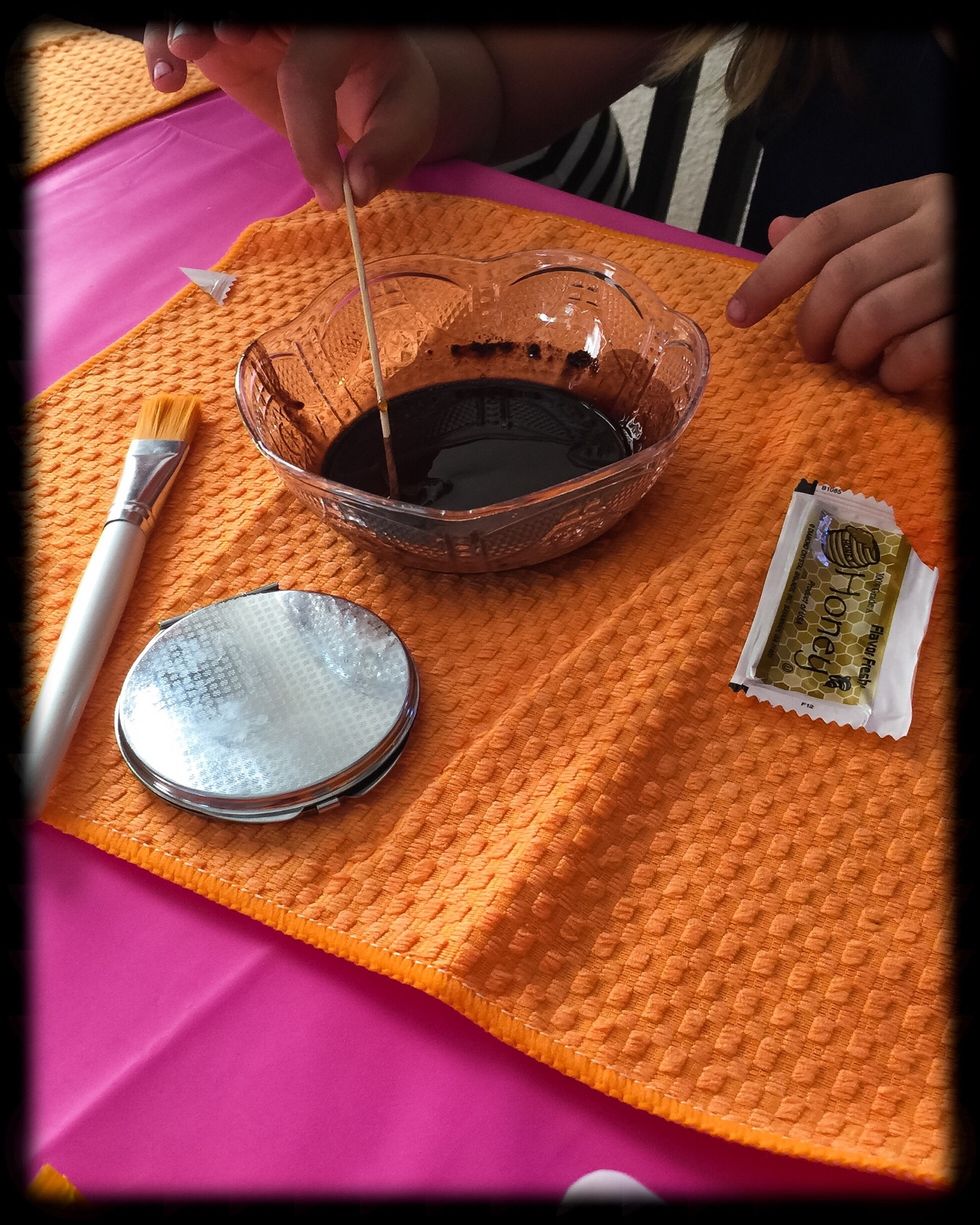 Next stop is beauty lab where girls get to make chocolate face mask and then use it. For the mask I used organic unsweetened coco powder, organic coconut butter (melt it but let it cool down), honey.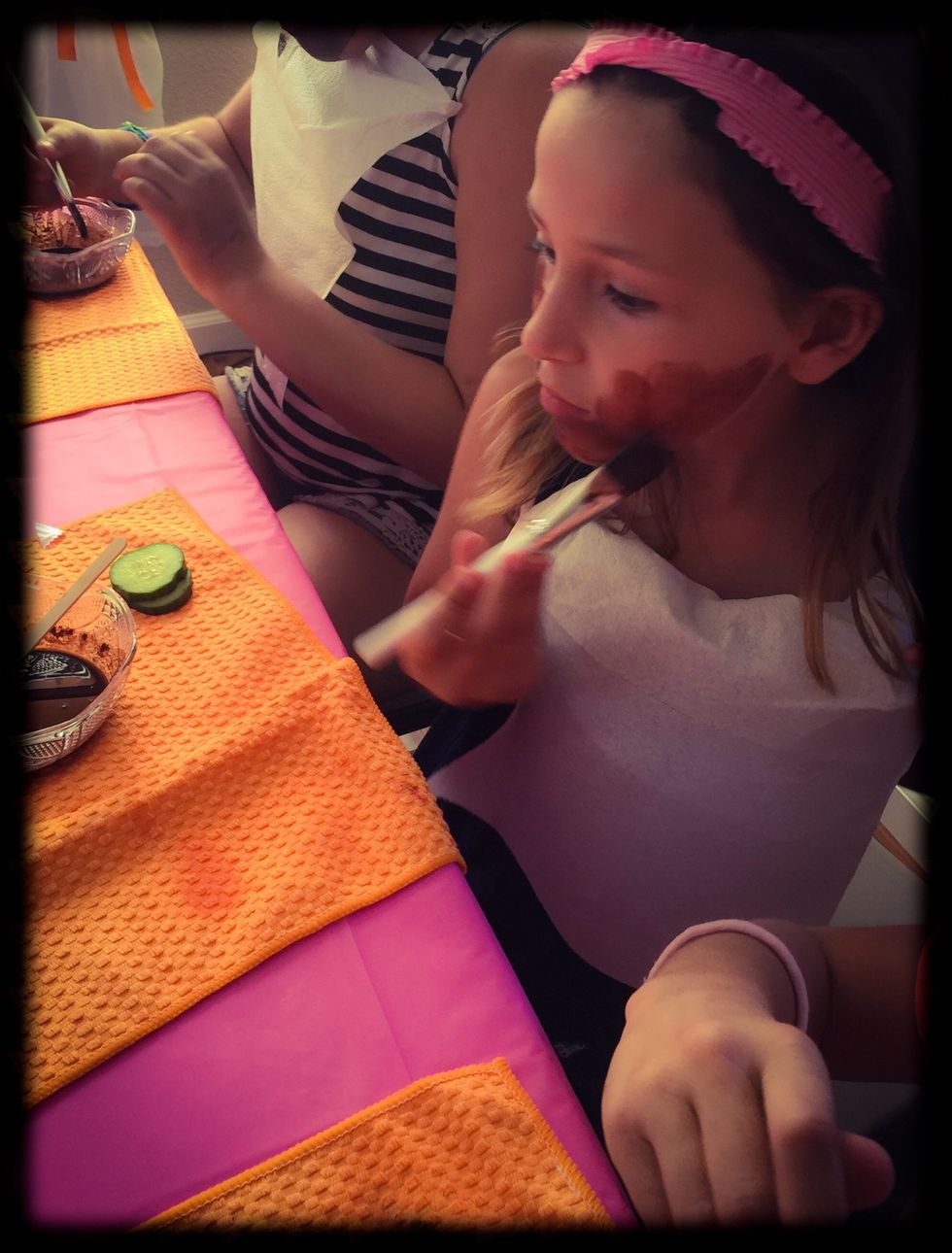 Let girls mix and apply it to their faces with a makeup brush. They can take the brushes home.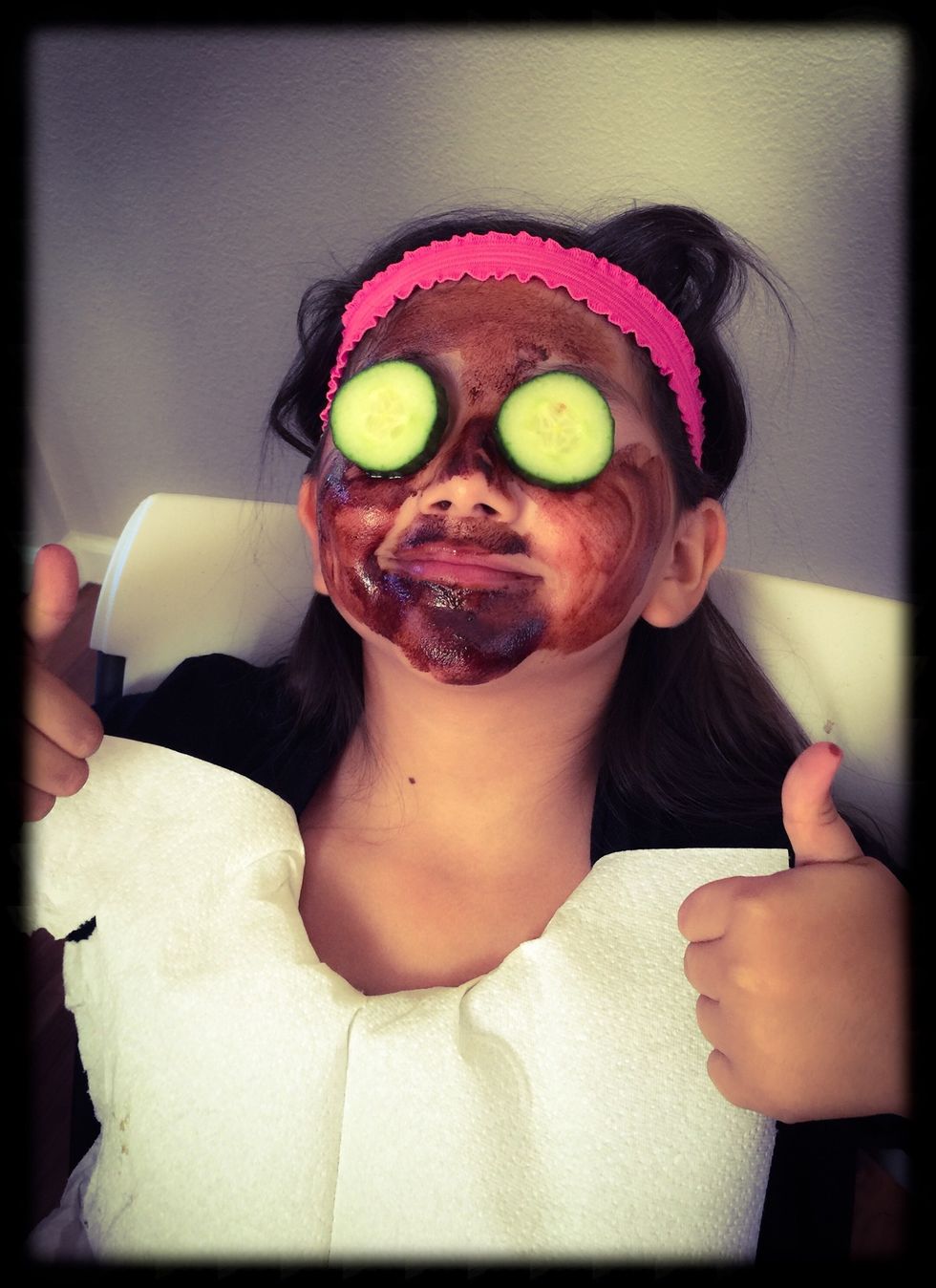 Don't forget the cucumbers for the eyes 👍👍👍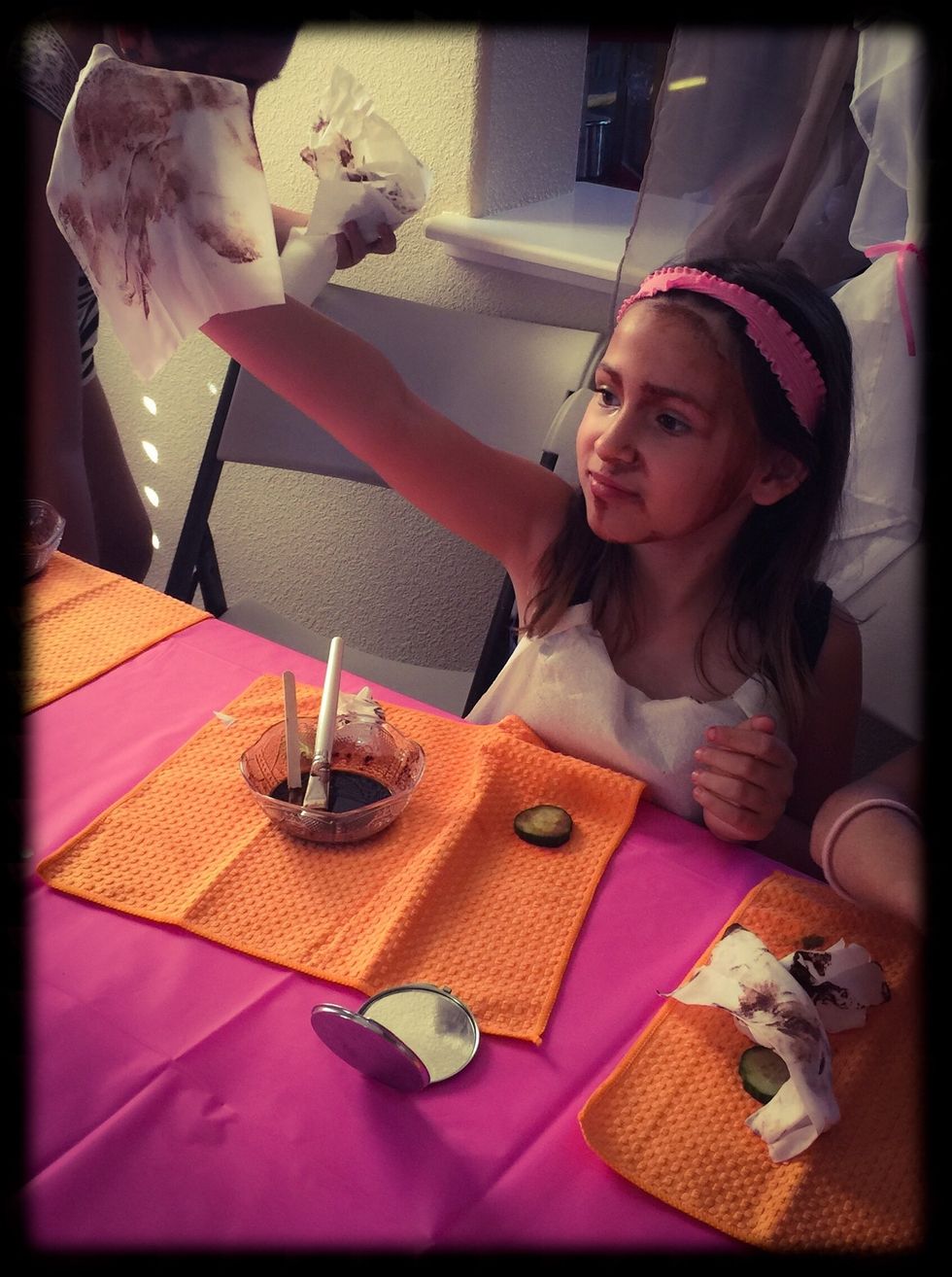 Have face wipes handy.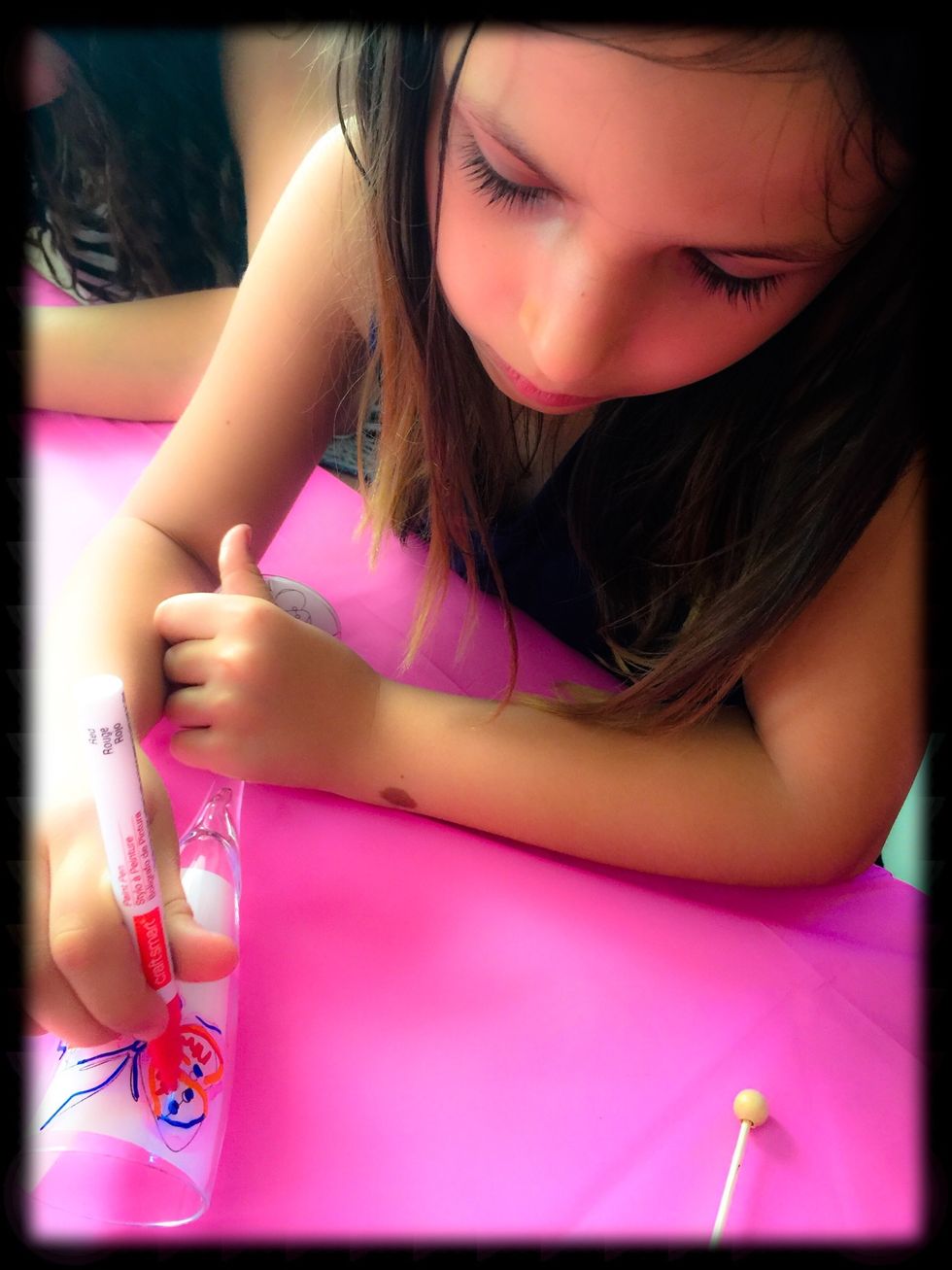 Another activity was "glass" flute decorating.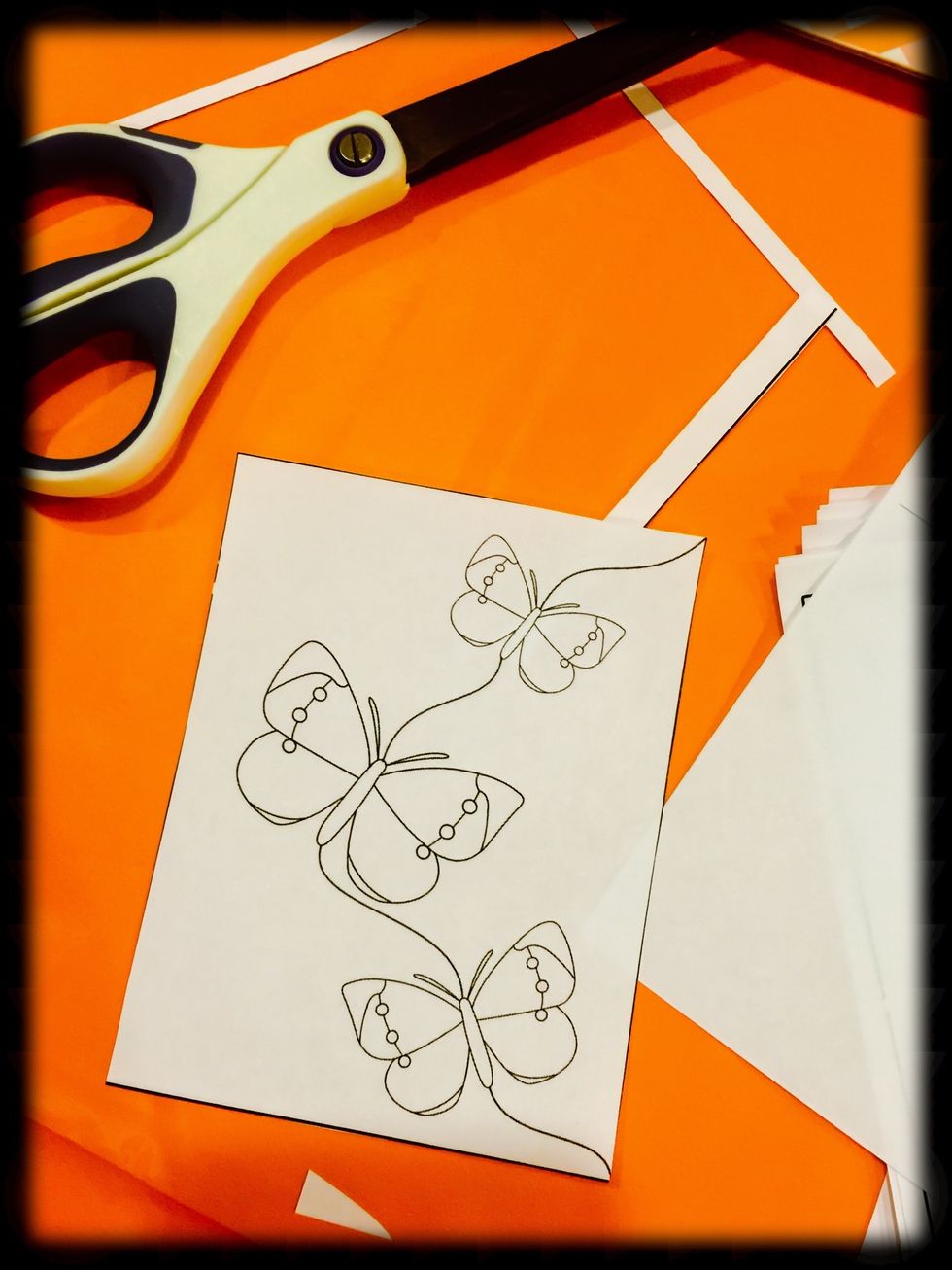 Find coloring page you want to use and print enough copies.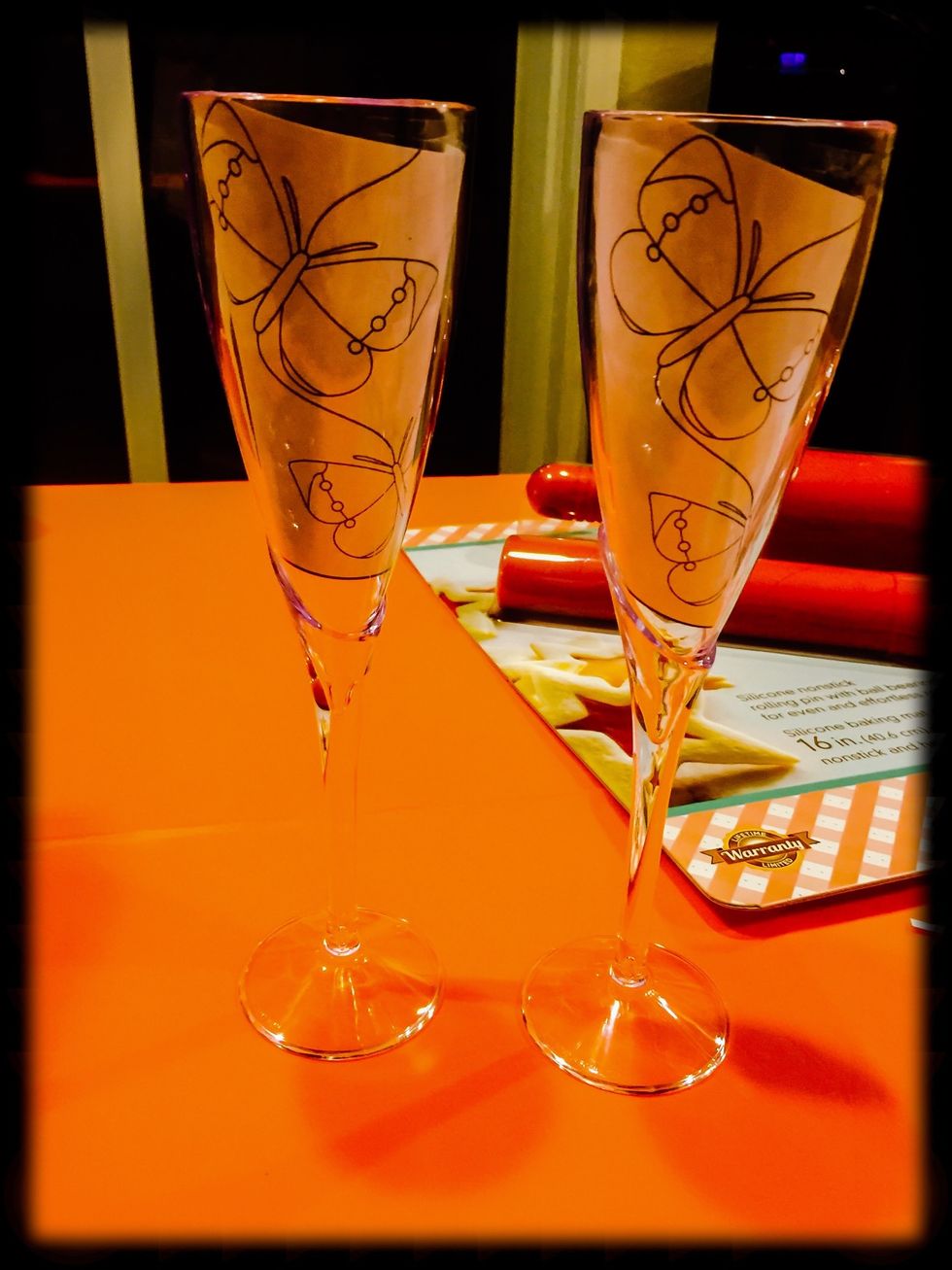 Roll the papers inside the plastic flute (I bought them at dollar store) and cut it to fit. Make sure your design displayed nicely. Secure with tape.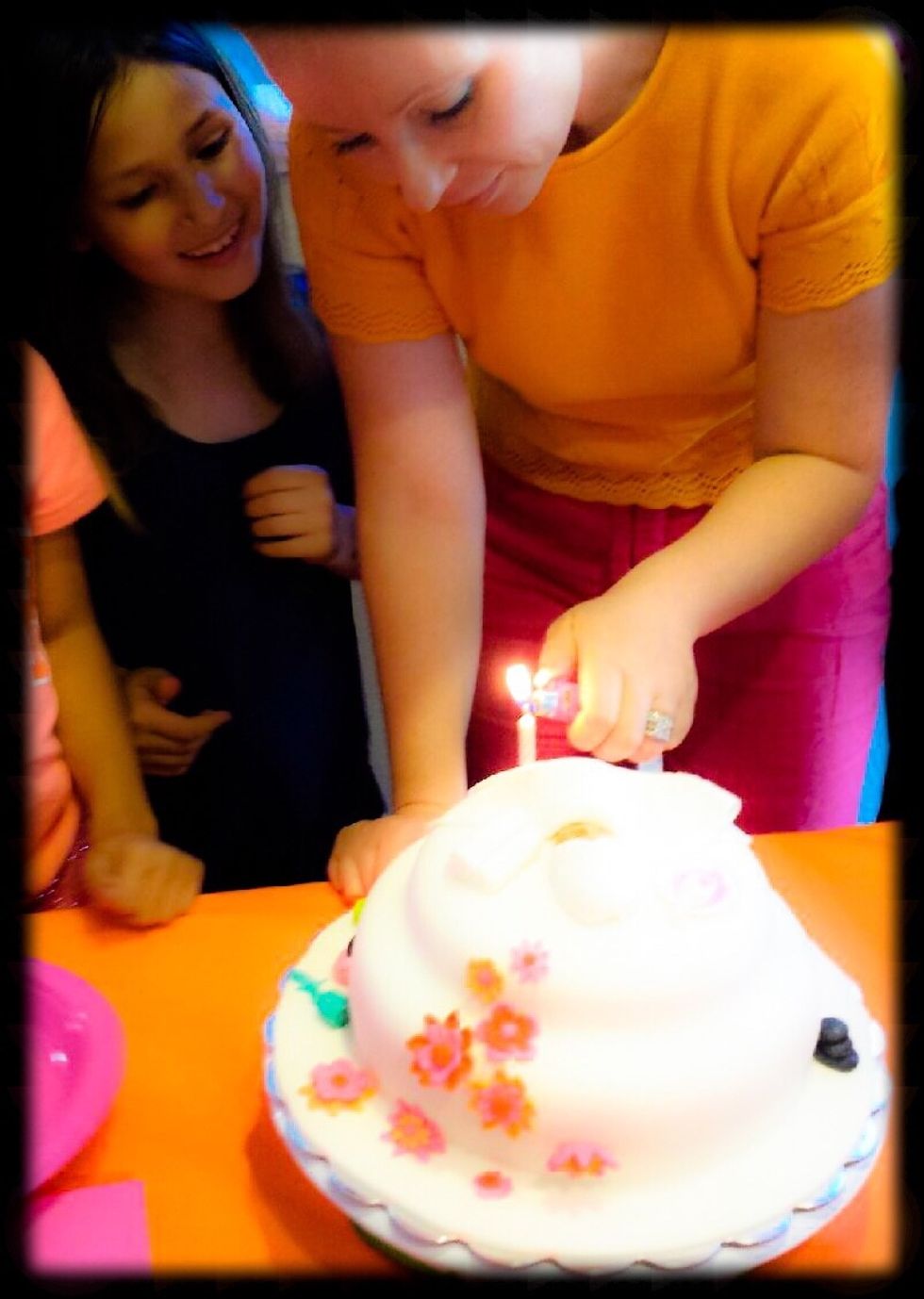 Light the candle 🕯🕯🕯🕯🕯🕯🕯🕯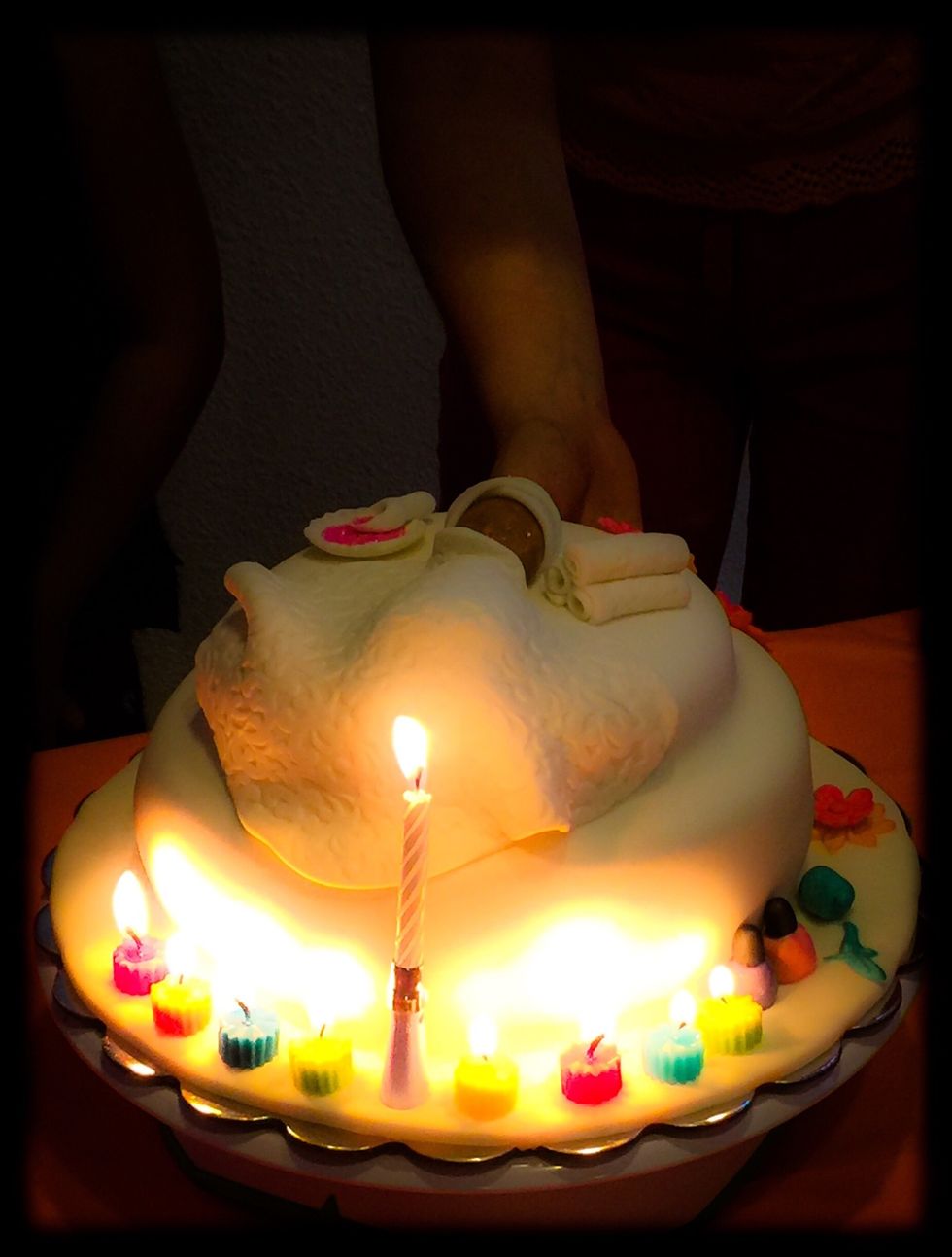 Make a wish 🌬🌬🌬
I love to use watermelon cutter to cut the cake. It's so easy and pieces are even.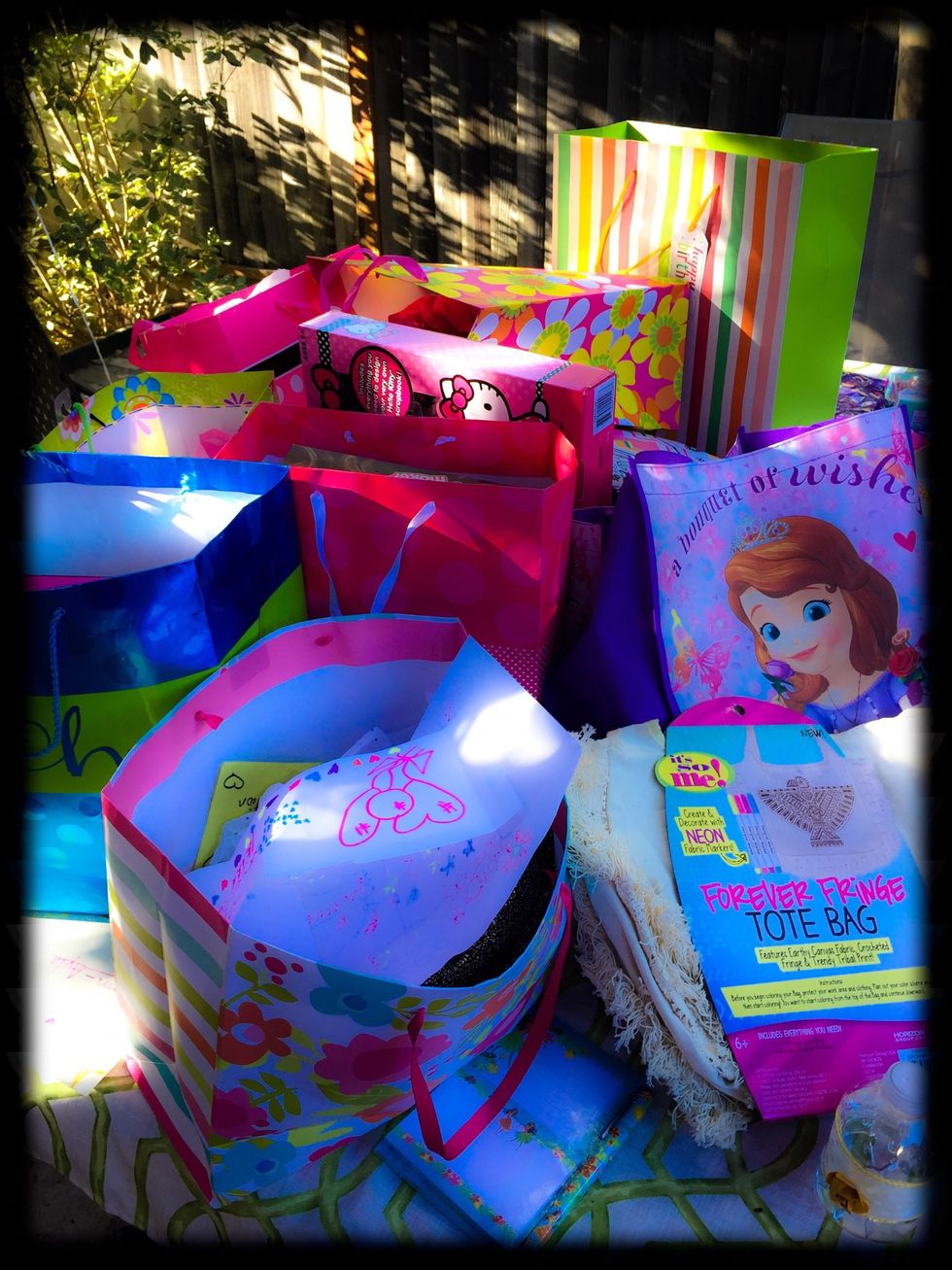 As favors girls took little mirrors, makeup brushes, hair bands and their art work. The party turned out to be a success and girls are still talking about it 😘
The creator of this guide has not included tools
Ilanit V. B.
Proud owner of "Coffee Shots" and "Chickpeas". Multicultural mom with tendency to improve what already exists, seems like nothing new...yet totally different