I'm one of the most unorganised persons in the world, so I have to organise everything to prevent chaos and wasting time looking for things I know I have, but can't remember where I put.
7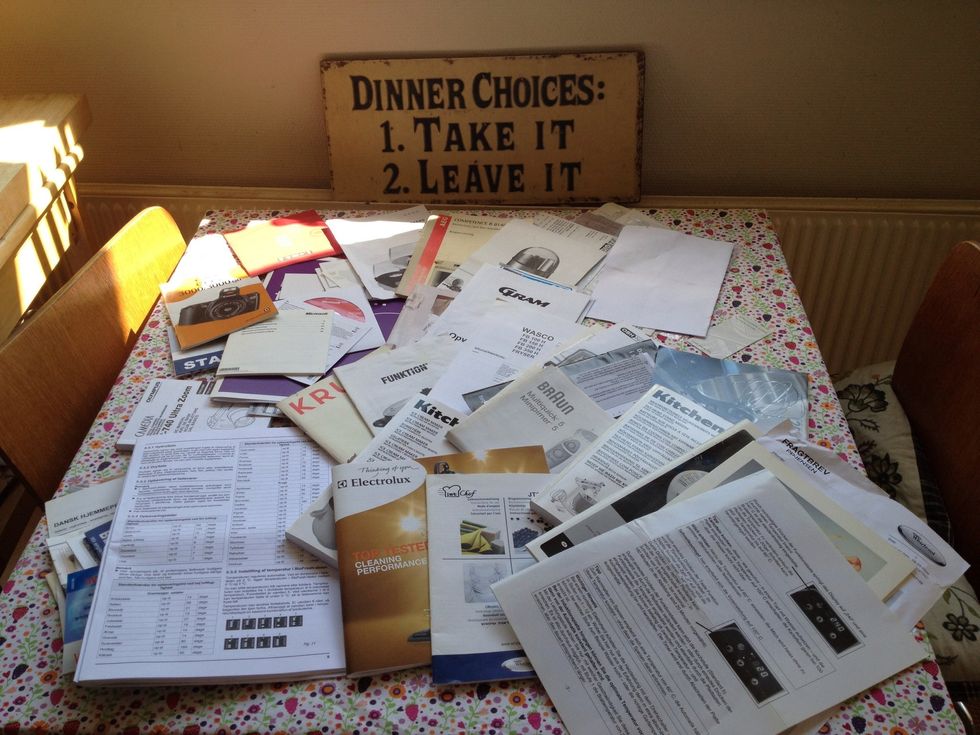 This is just some of my manuals. I don't use them all, but some I use now and then and waste a lot of time finding the one I need and the relevant language and section. Irritating.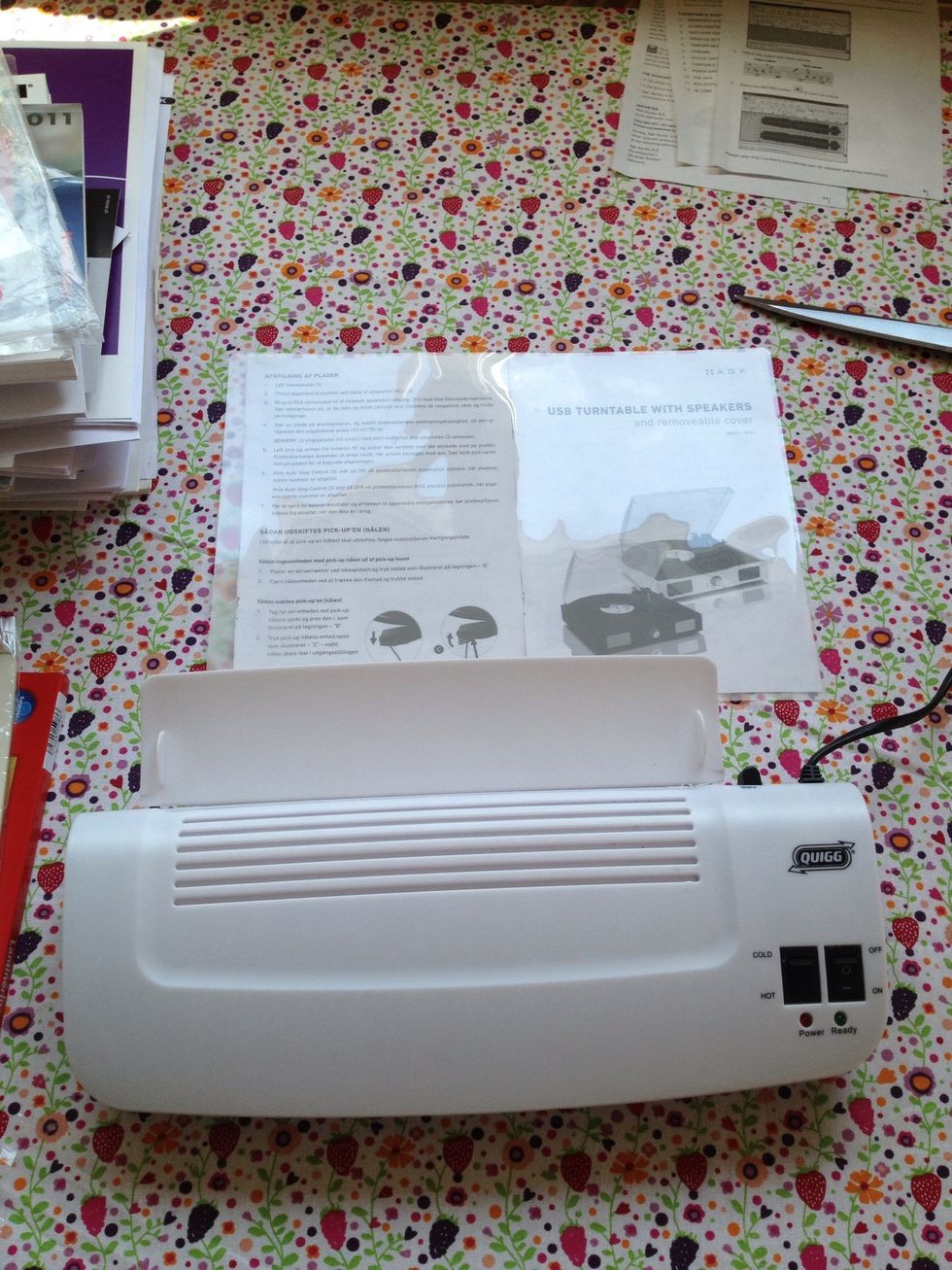 First I spent half an hour finding the manual for my laminator. Found the manuals I use and copied the relevant sections Then I laminated them.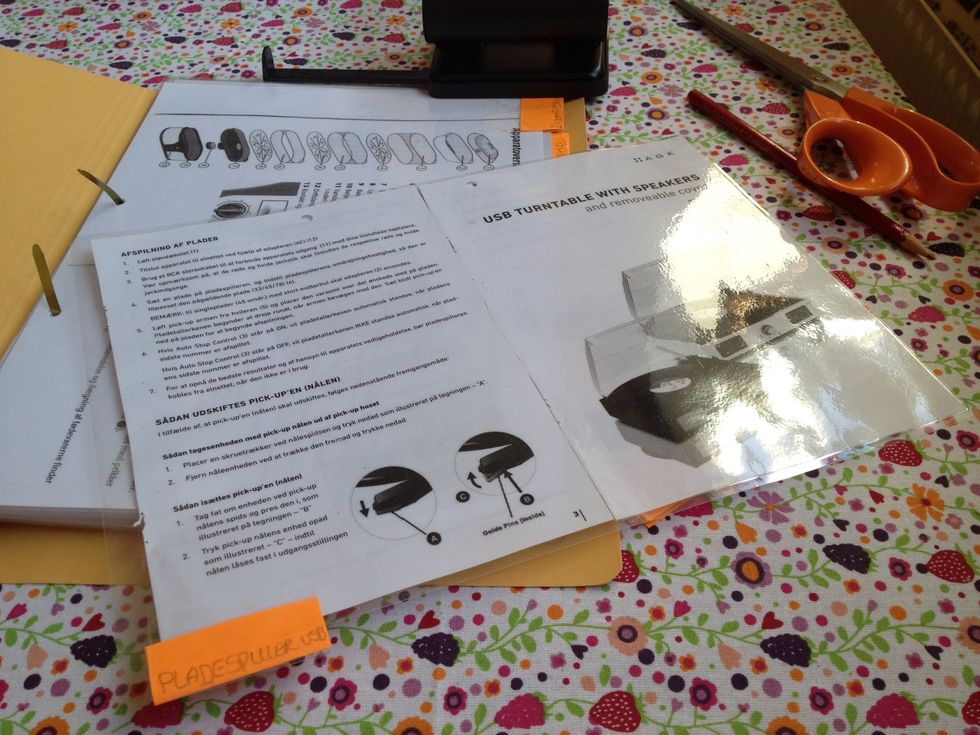 Punched holes for the folder and made markers using post-it notes and tape.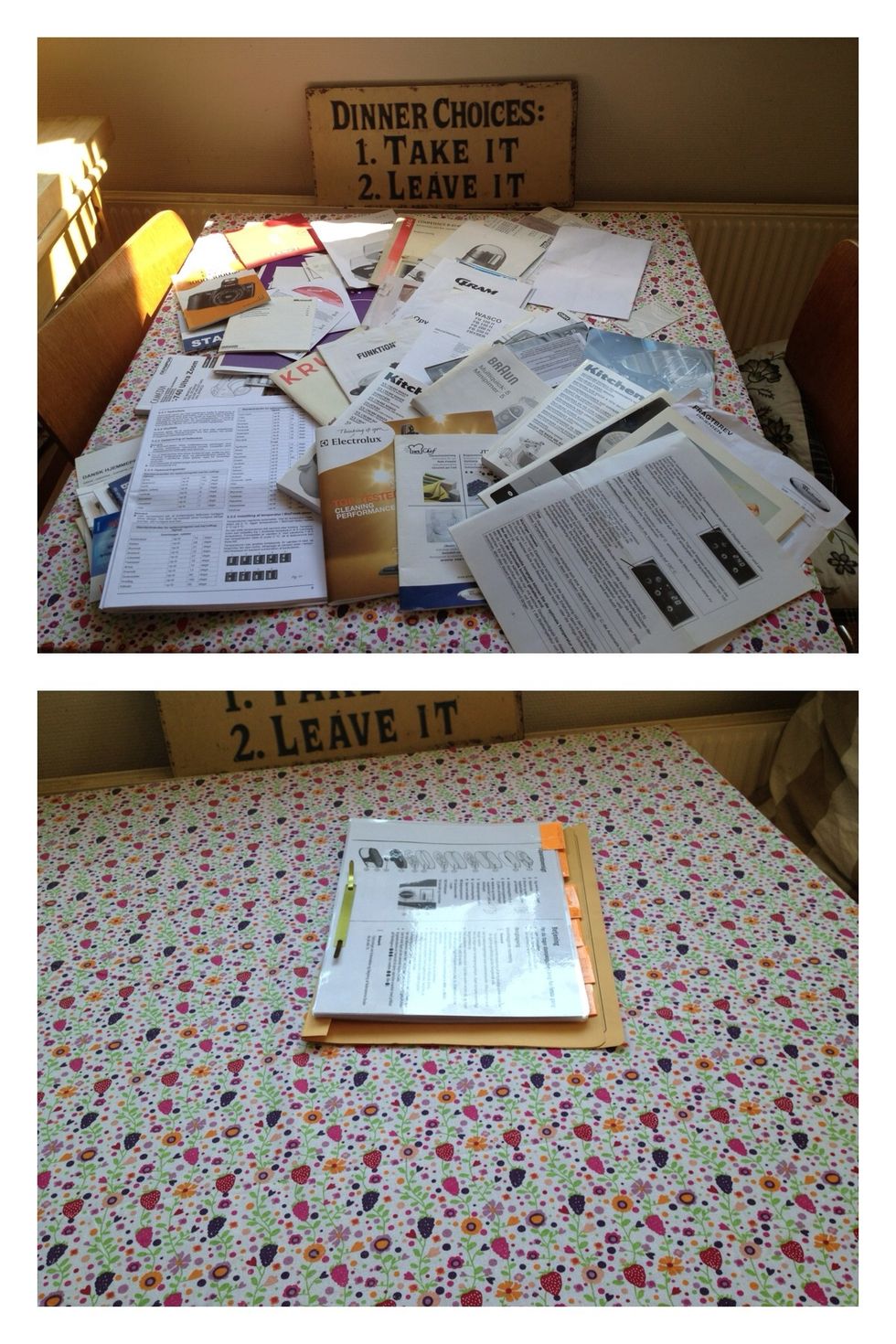 It made me feel a bit OCD doing this, but I'm happy I did. It will save me time and free up space on my bookcase. All the manuals are now in a box in the spare bedroom for guests to enjoy. 😄
733.0 Users manuals
Laminating machine
Laminating foils
Folder
Perforator
Post-it notes
Pencil
Tape
Scissors