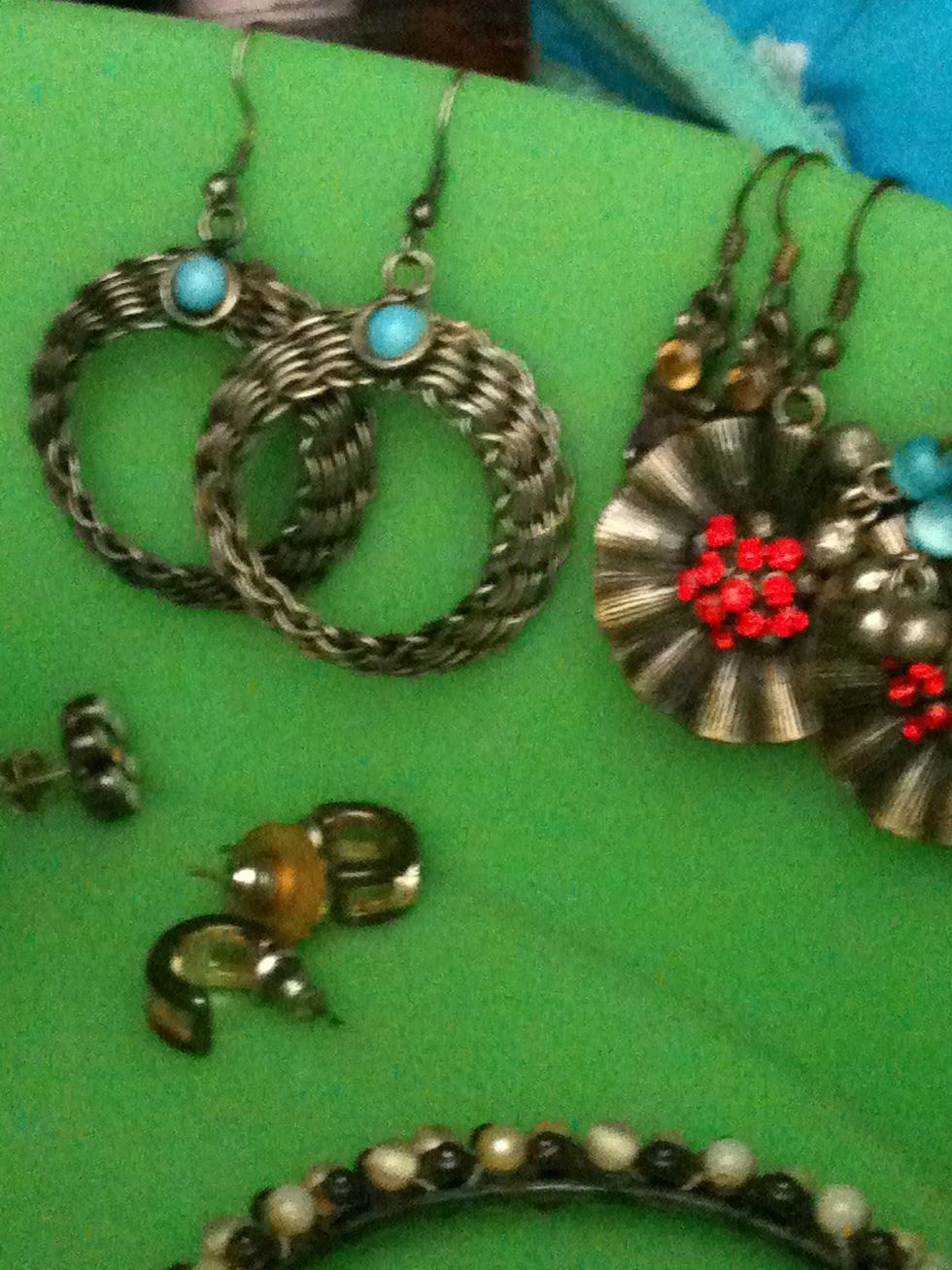 Choose a nice colourful basket. Hang your earrings in pairs all around the rim of the basket.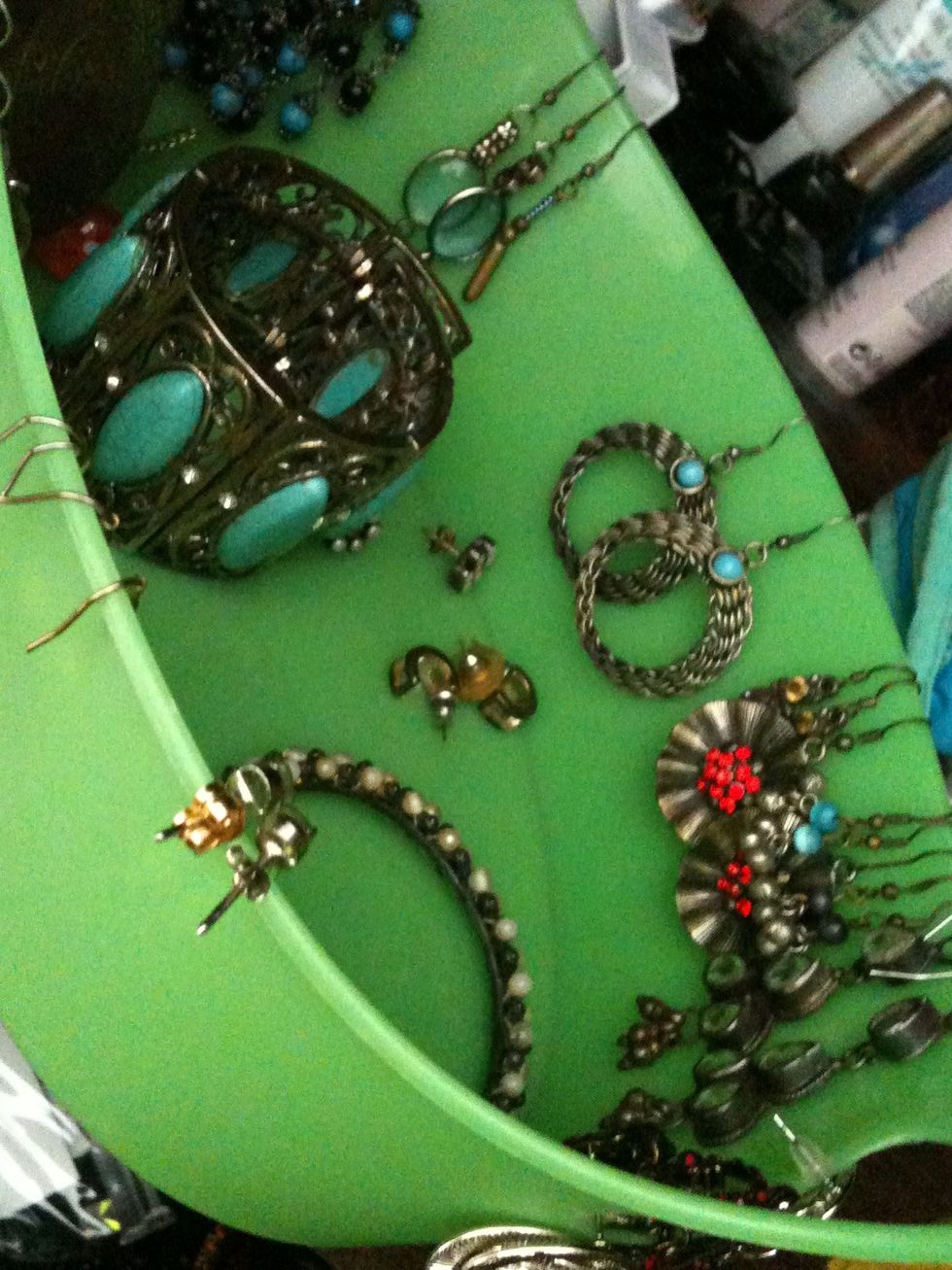 Keep other trinkets neatly in the basket.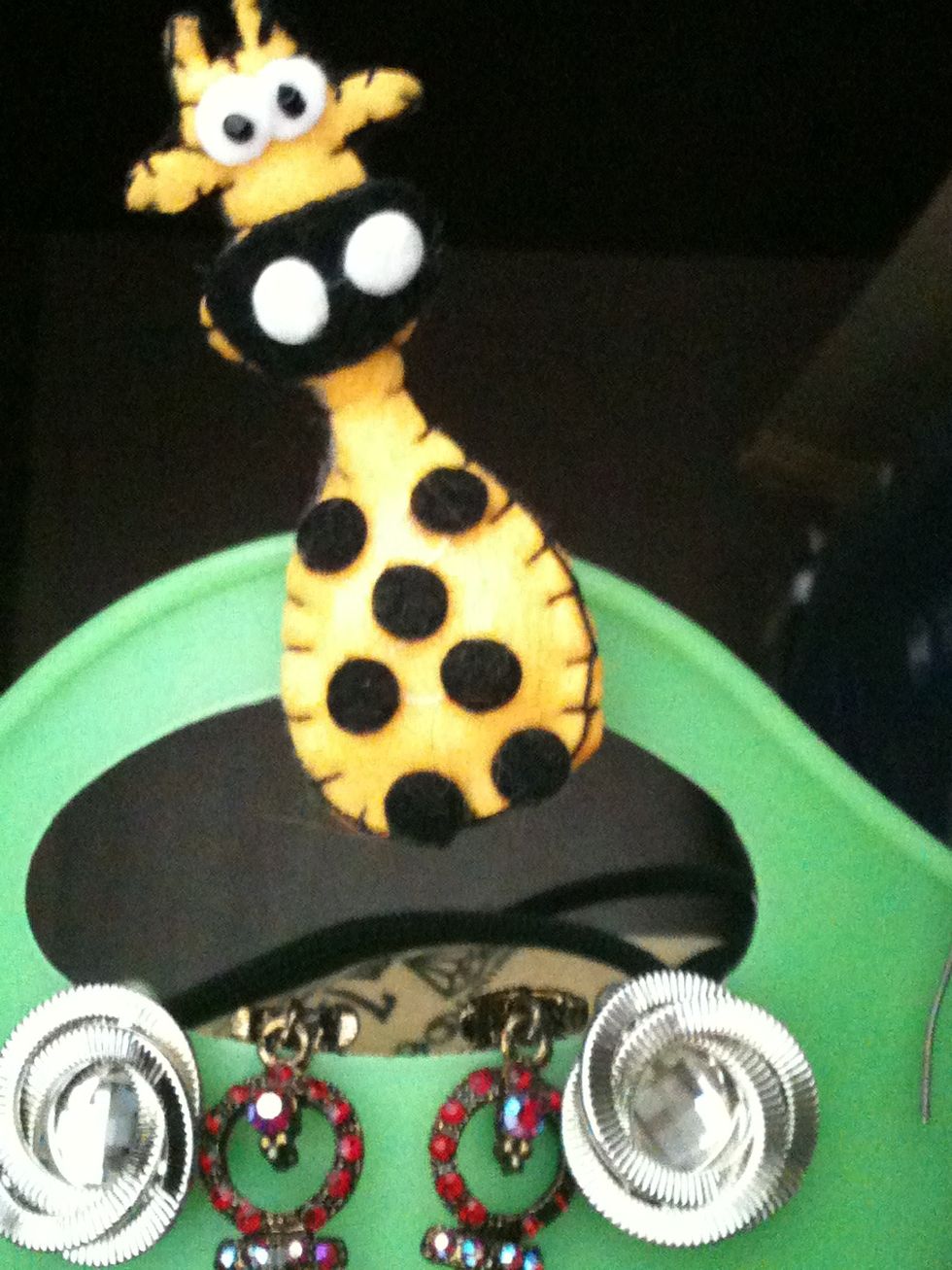 You can also hang stud earrings and broaches if they fit the rim of the basket. Then taa daaaa. Ur trinkets are organised and you can easily select from them while dressing up!
A plastic basket with a narrow rim
All your earings n other trinkets