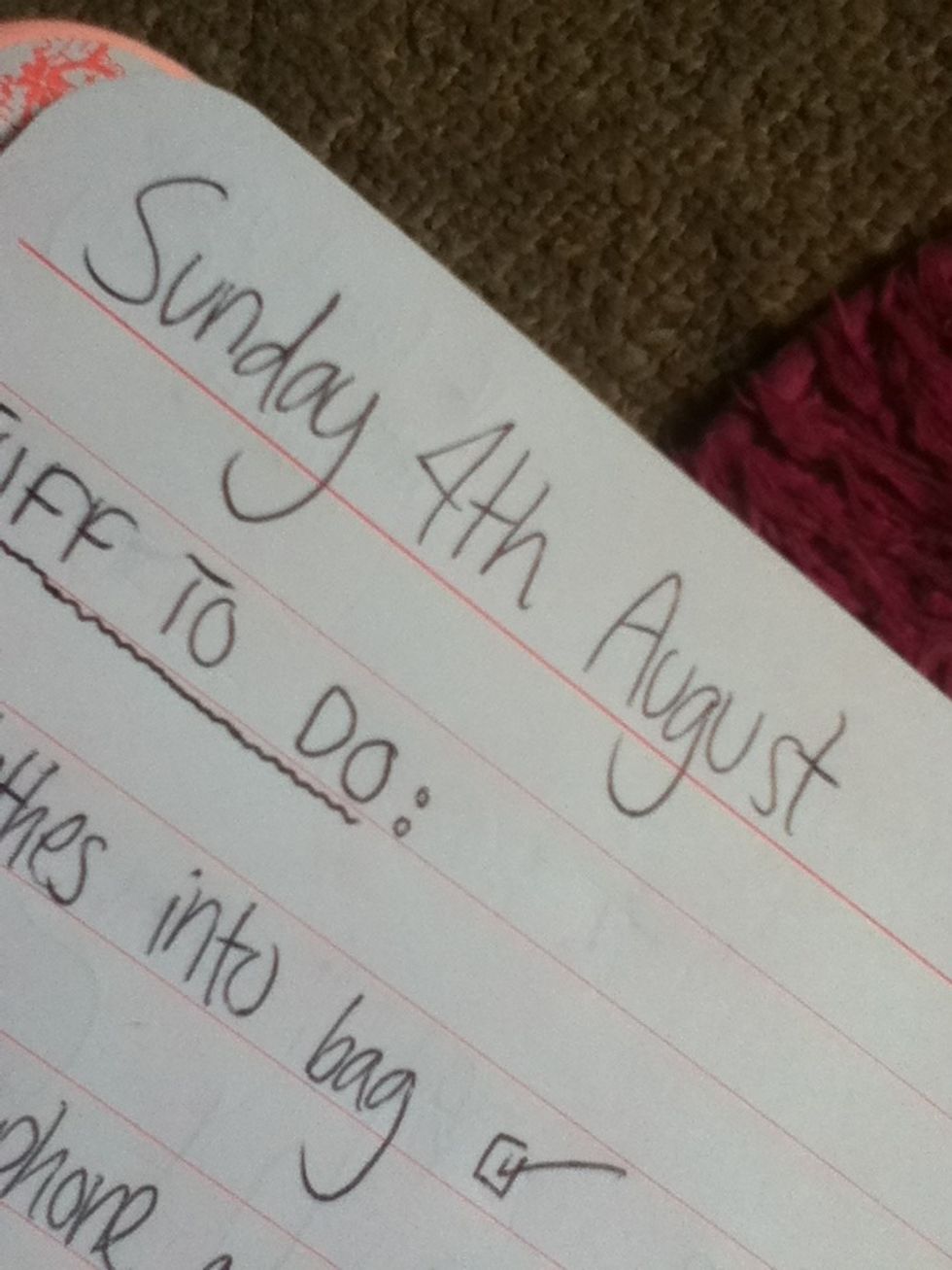 Write the date on the top line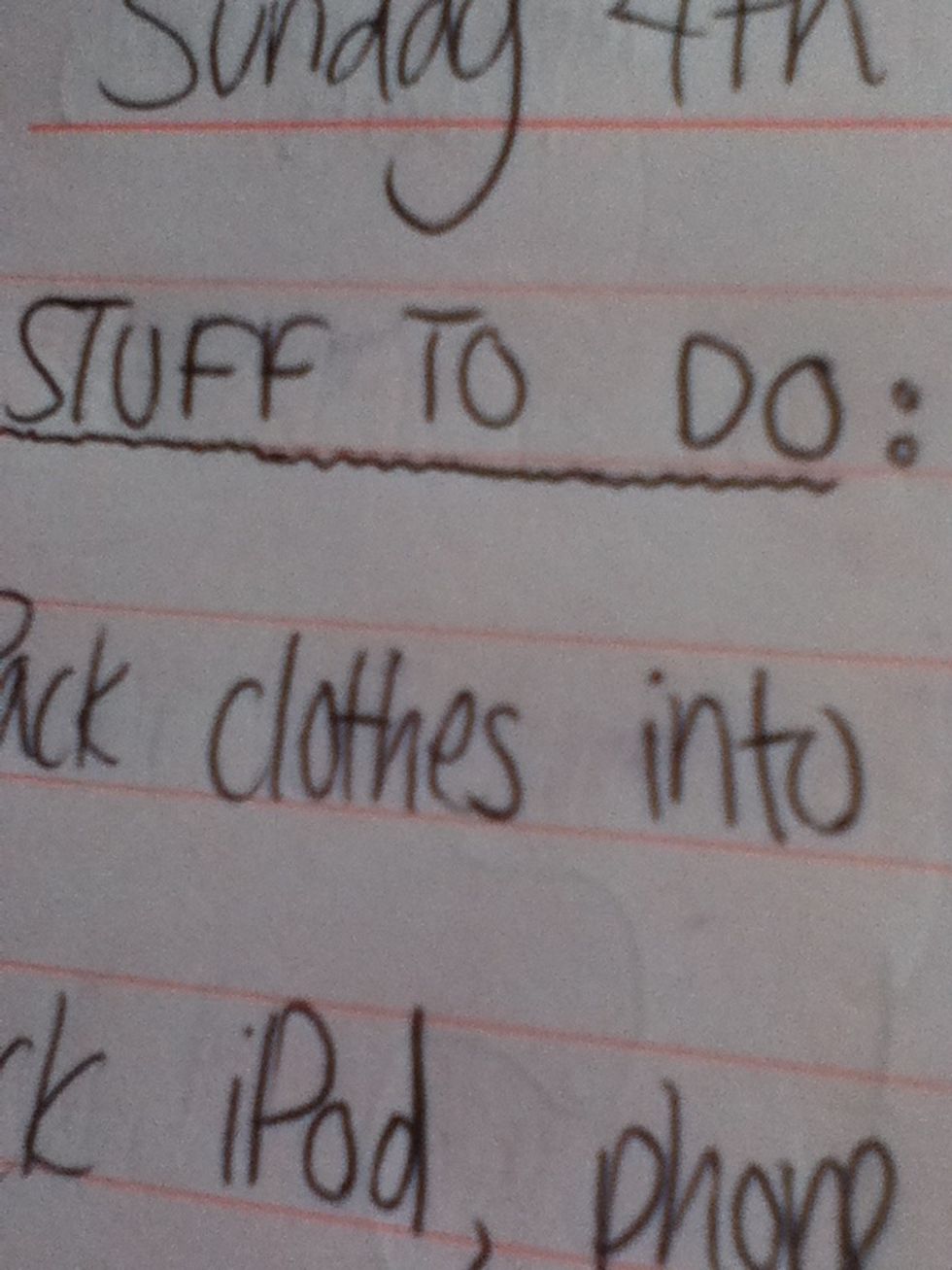 Put a subheading saying 'stuff to do' and write a list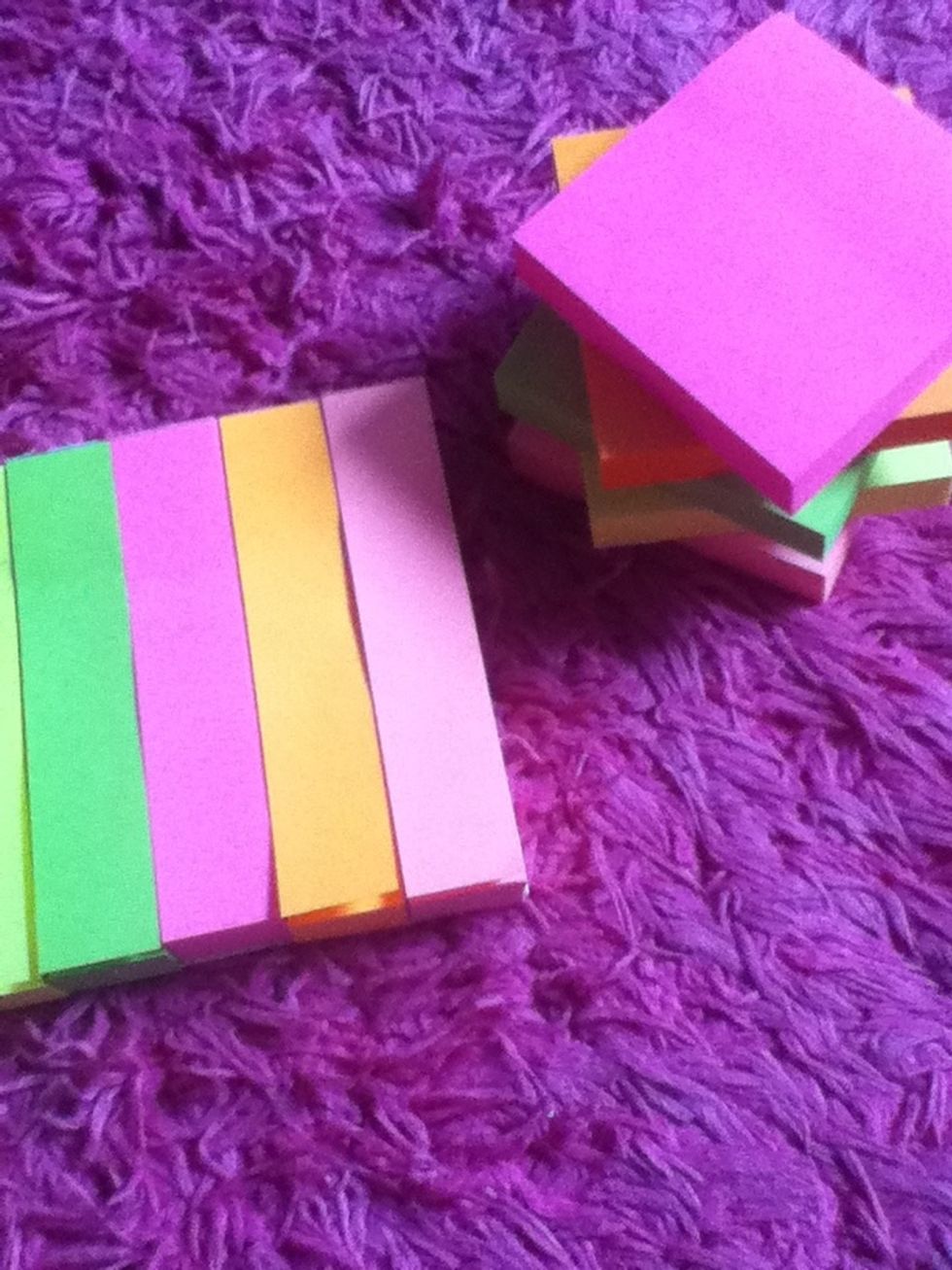 Buy sticky notes in different colours.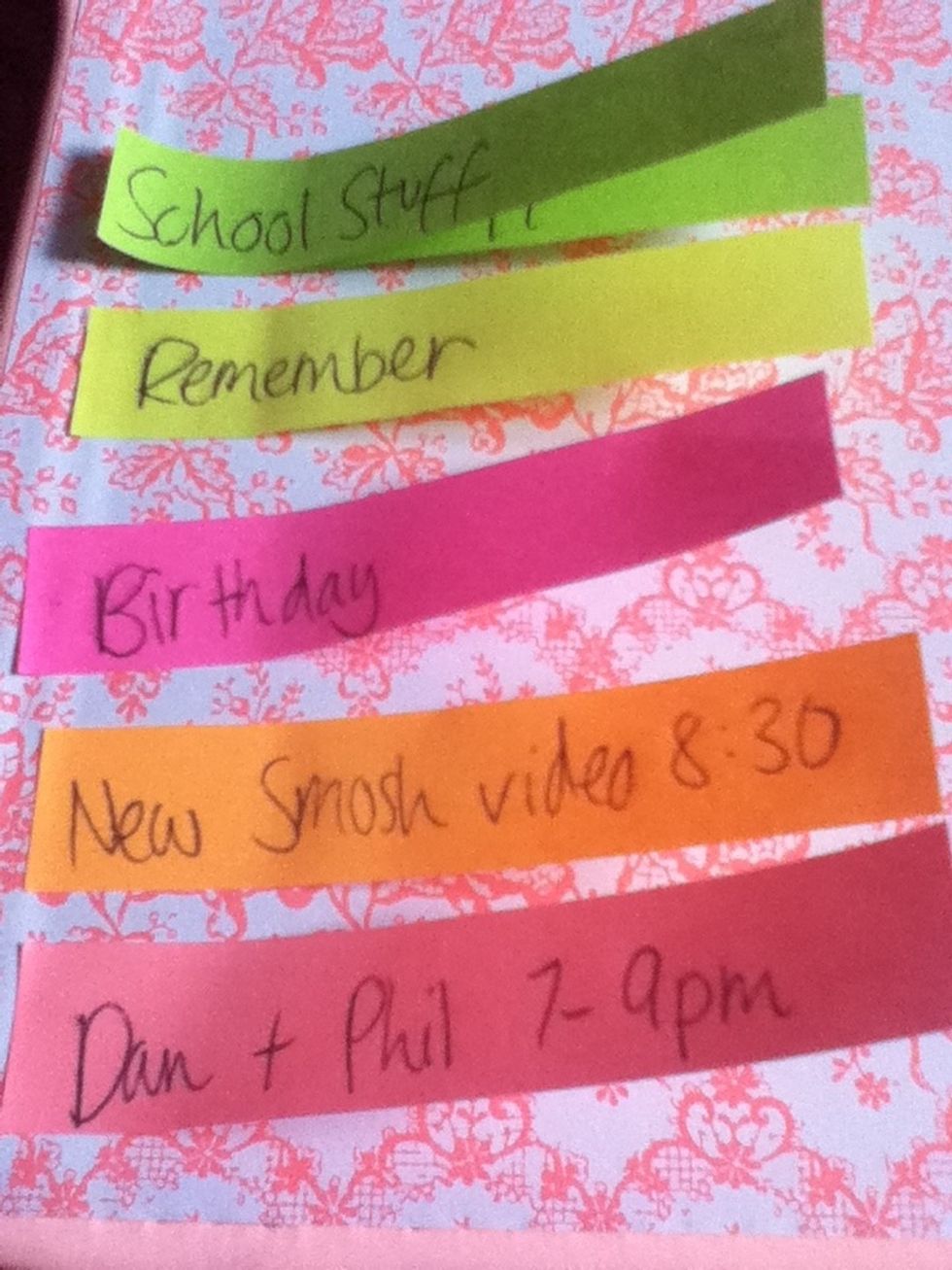 Write something on each colour and stick them on the day they happen. As you can see dan, phil and smosh are very important ;) stick the spare ones on the front page.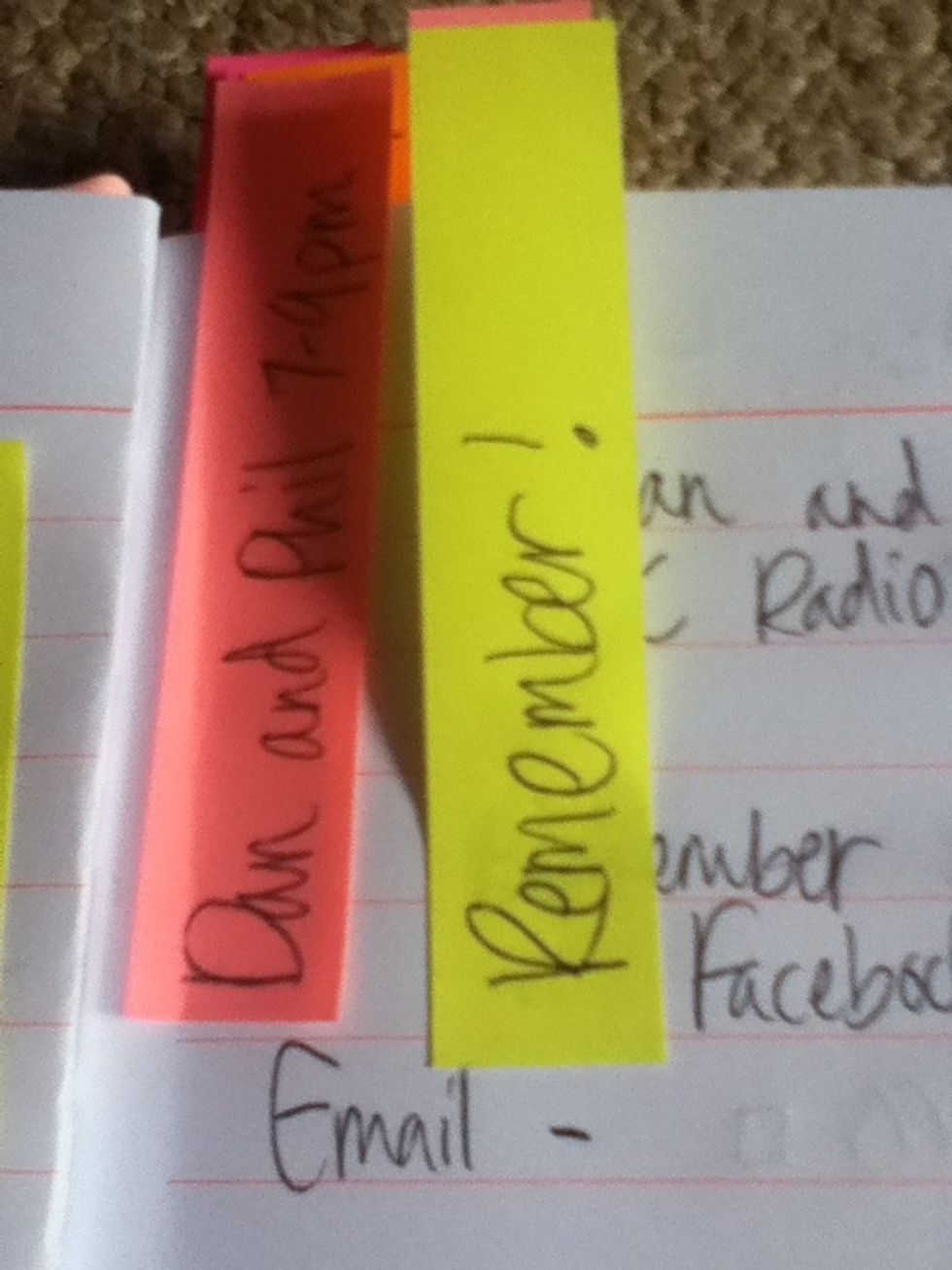 These are my notes for today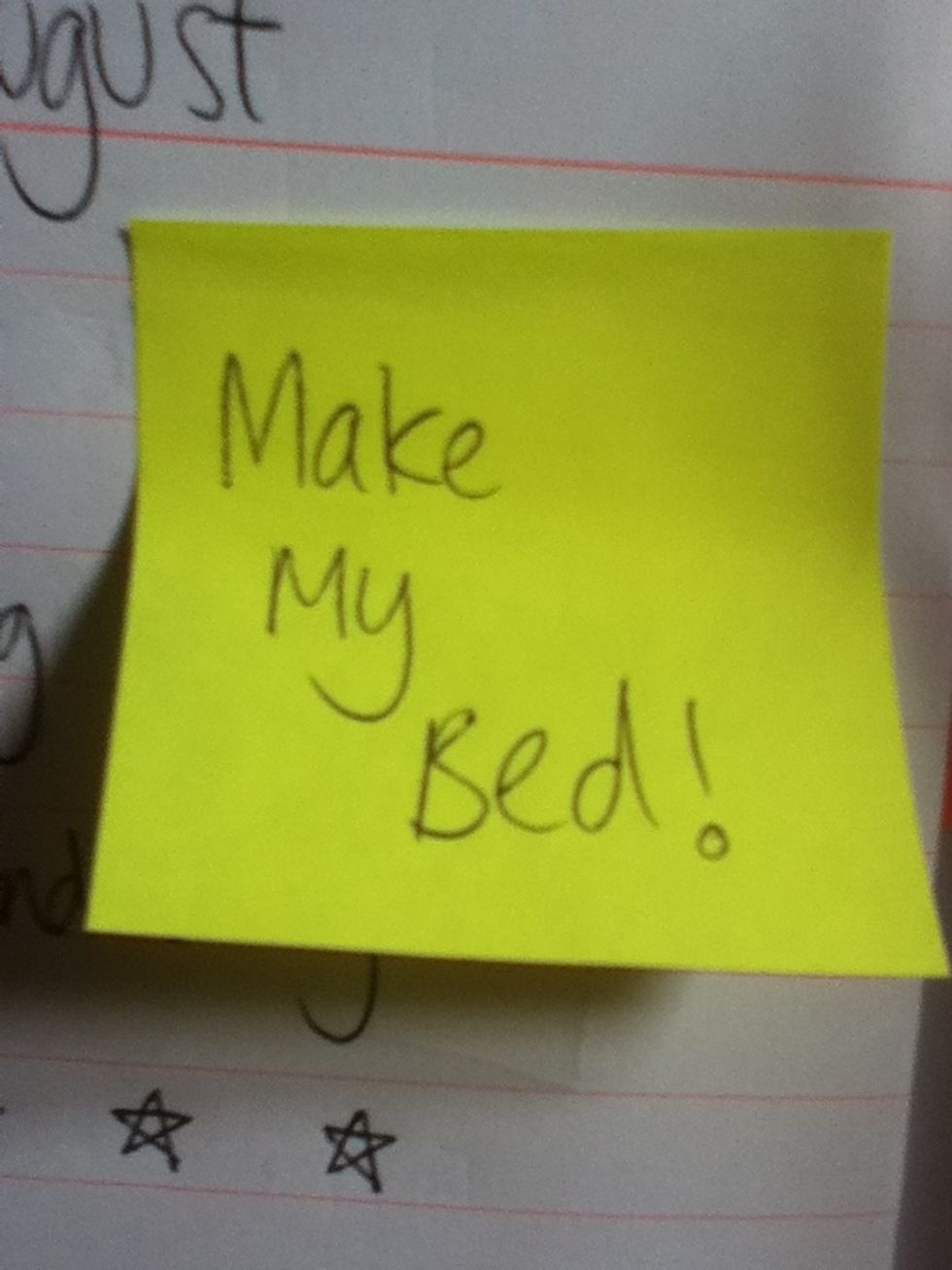 On the bigger sticky notes write something about the notes on the top in the same colour.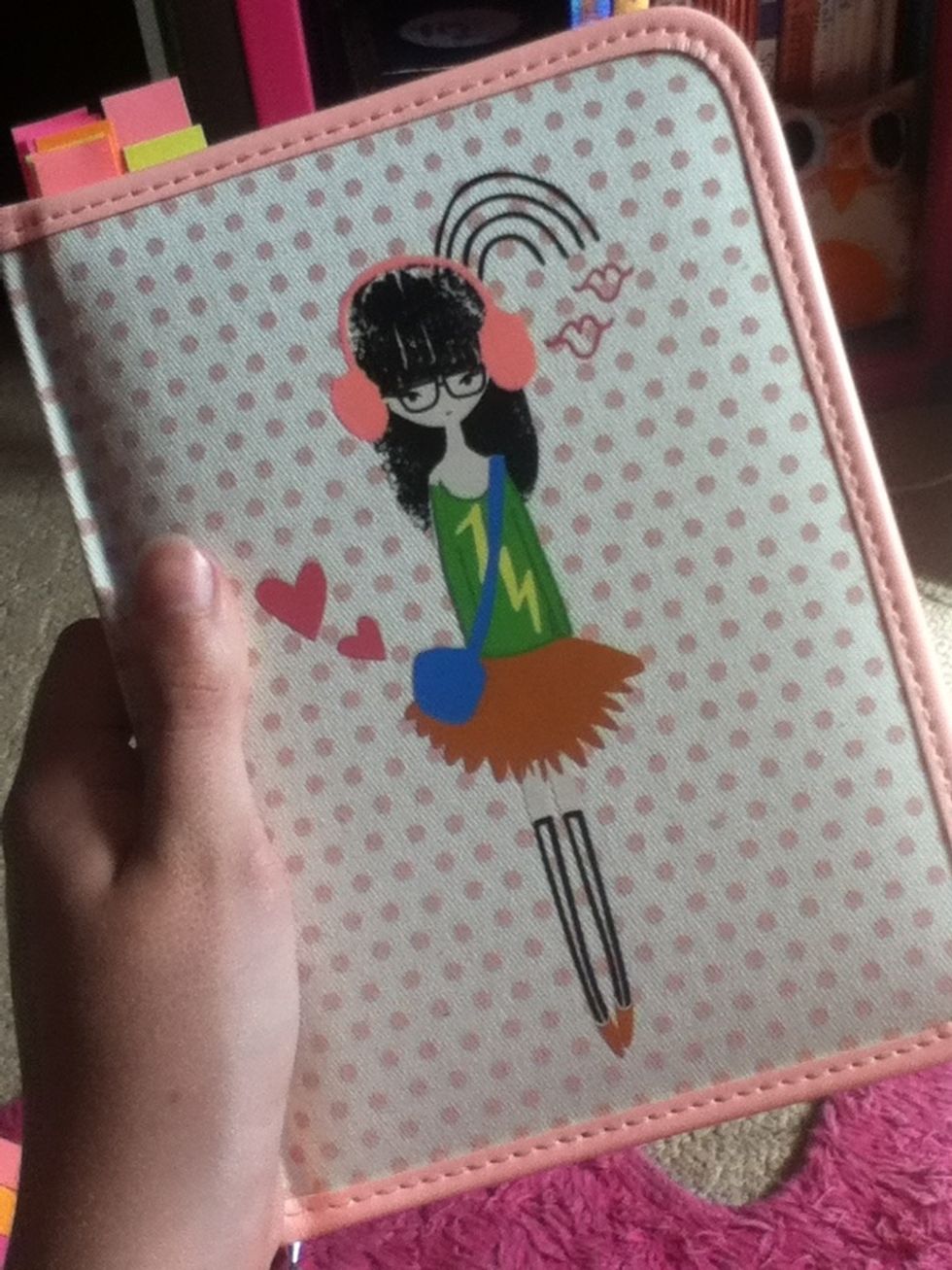 This is my diary, neat and organised ;D
Diary or notebook
Pen
Sticky notes