I am not a naturally organised person, so here are some of my tips for making things look organised when really they aren't :)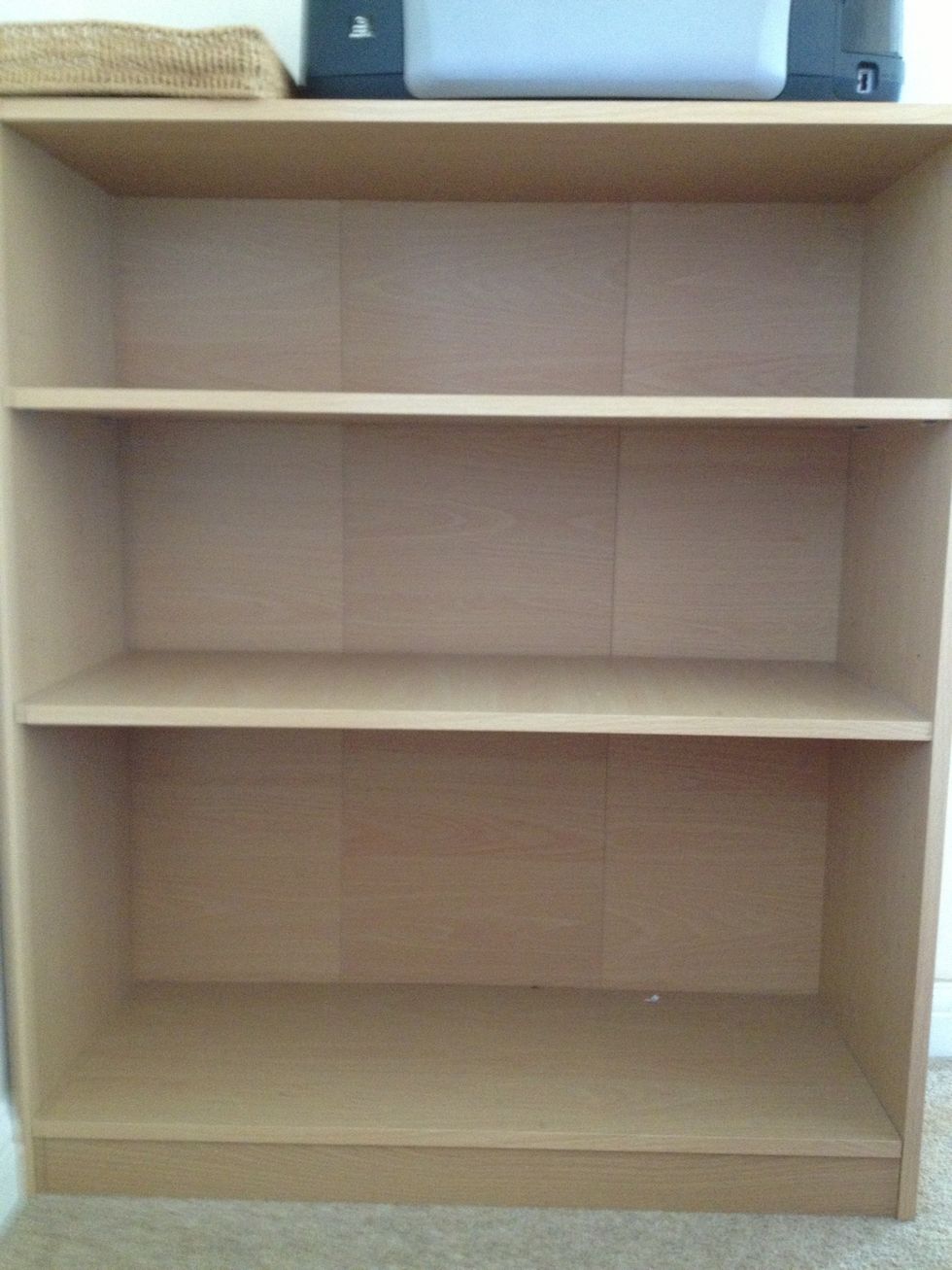 These shelves are in my office, they are used to store a lot of different things.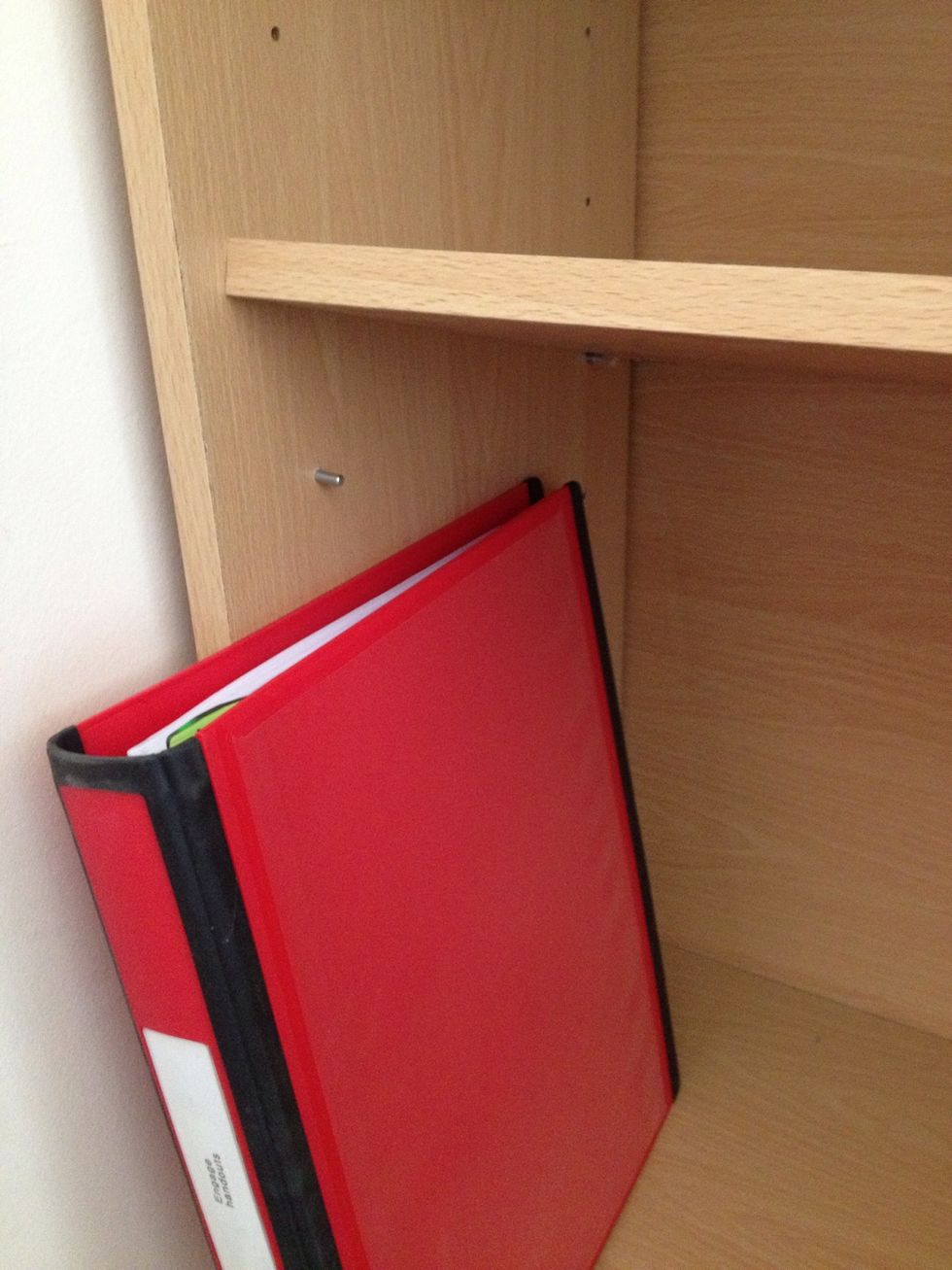 Using your tallest item as a guide, set shelves to the correct hight.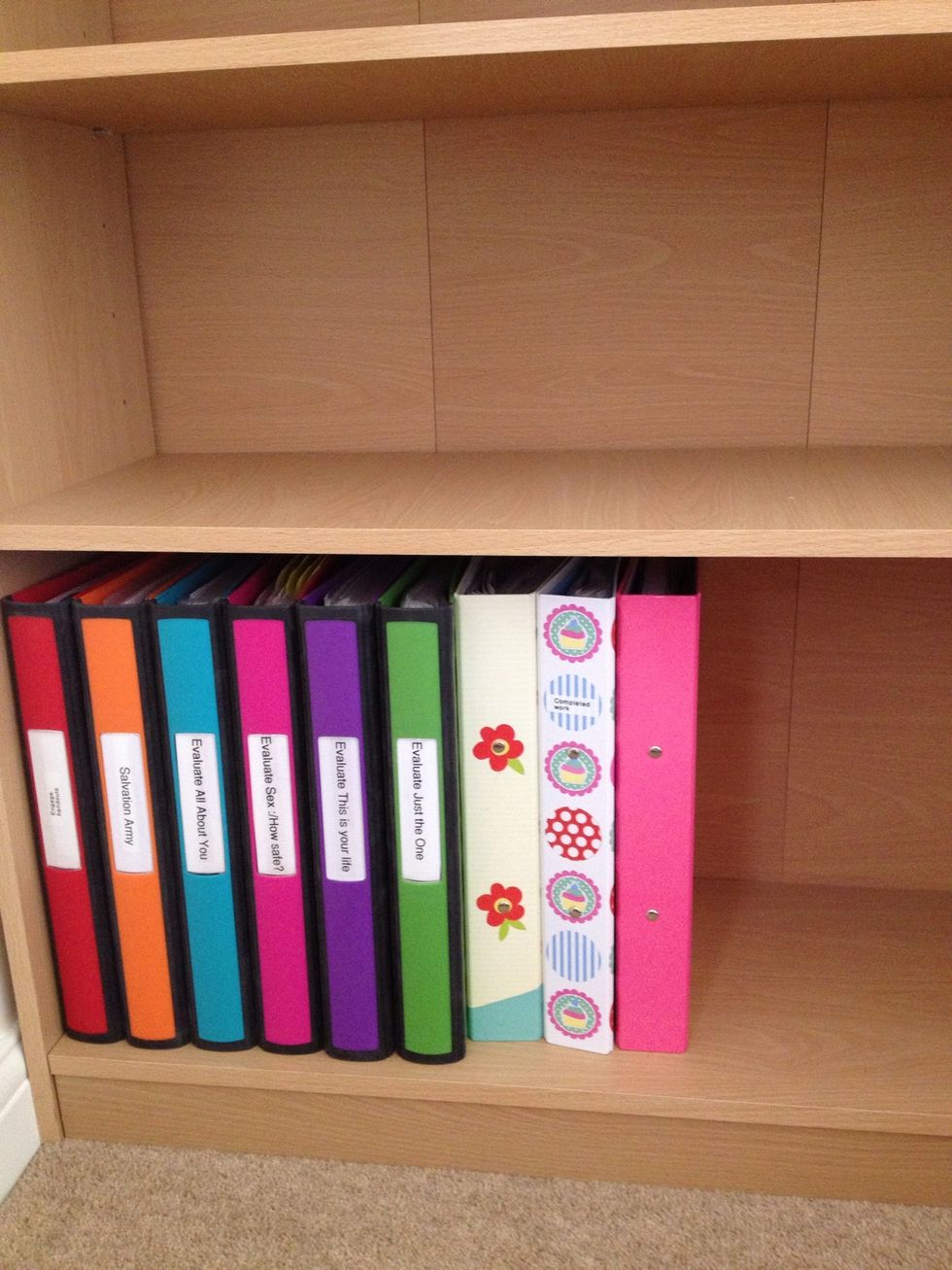 Put tall and heavy items on the bottom shelf - this makes it more stable. My files are my tallest things so they go on first.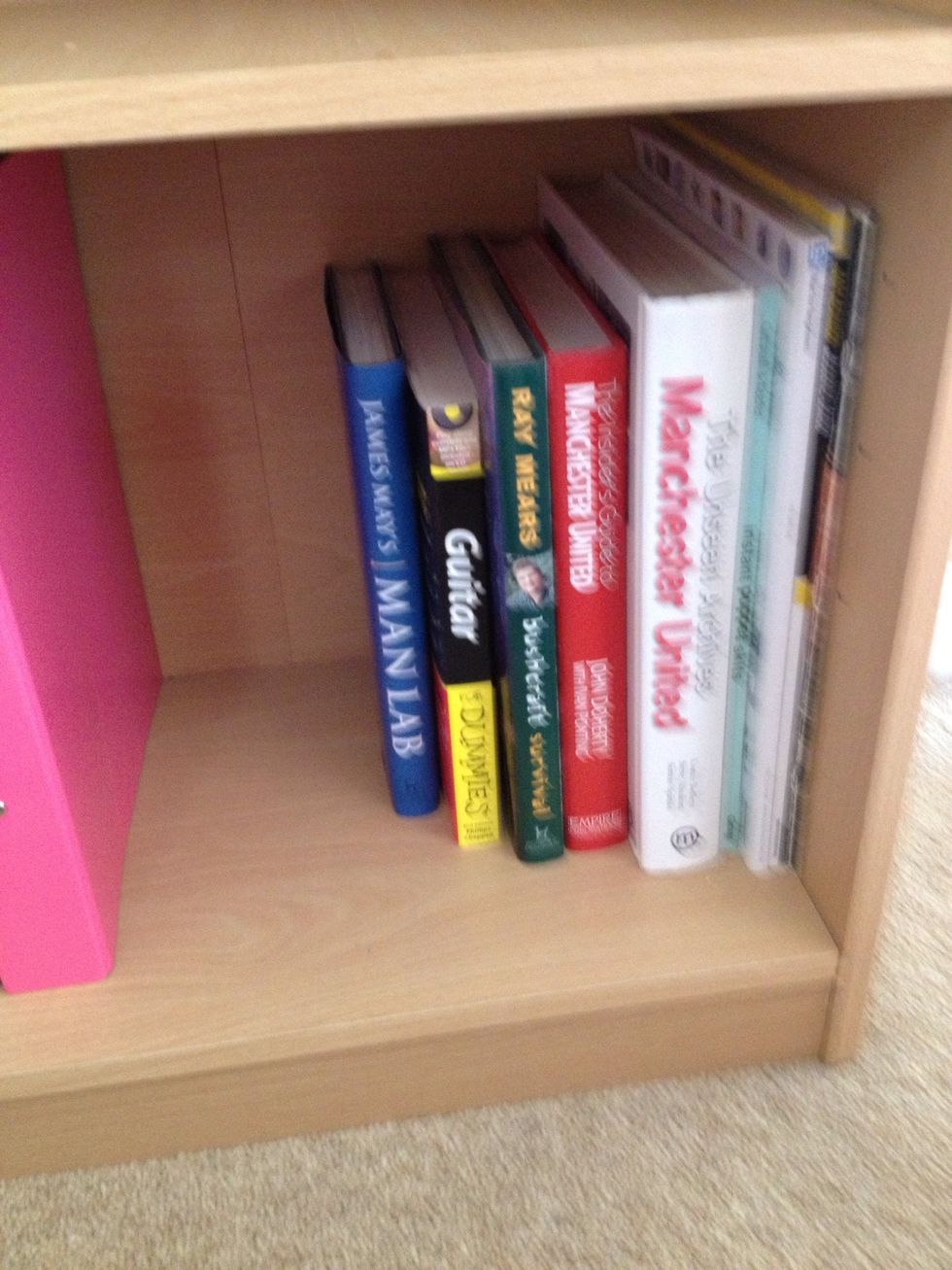 I don't keep many books, when I have read them I pass them on to friends or charity but my husband won't get rid of theses - they are heavy so they go in the bottom.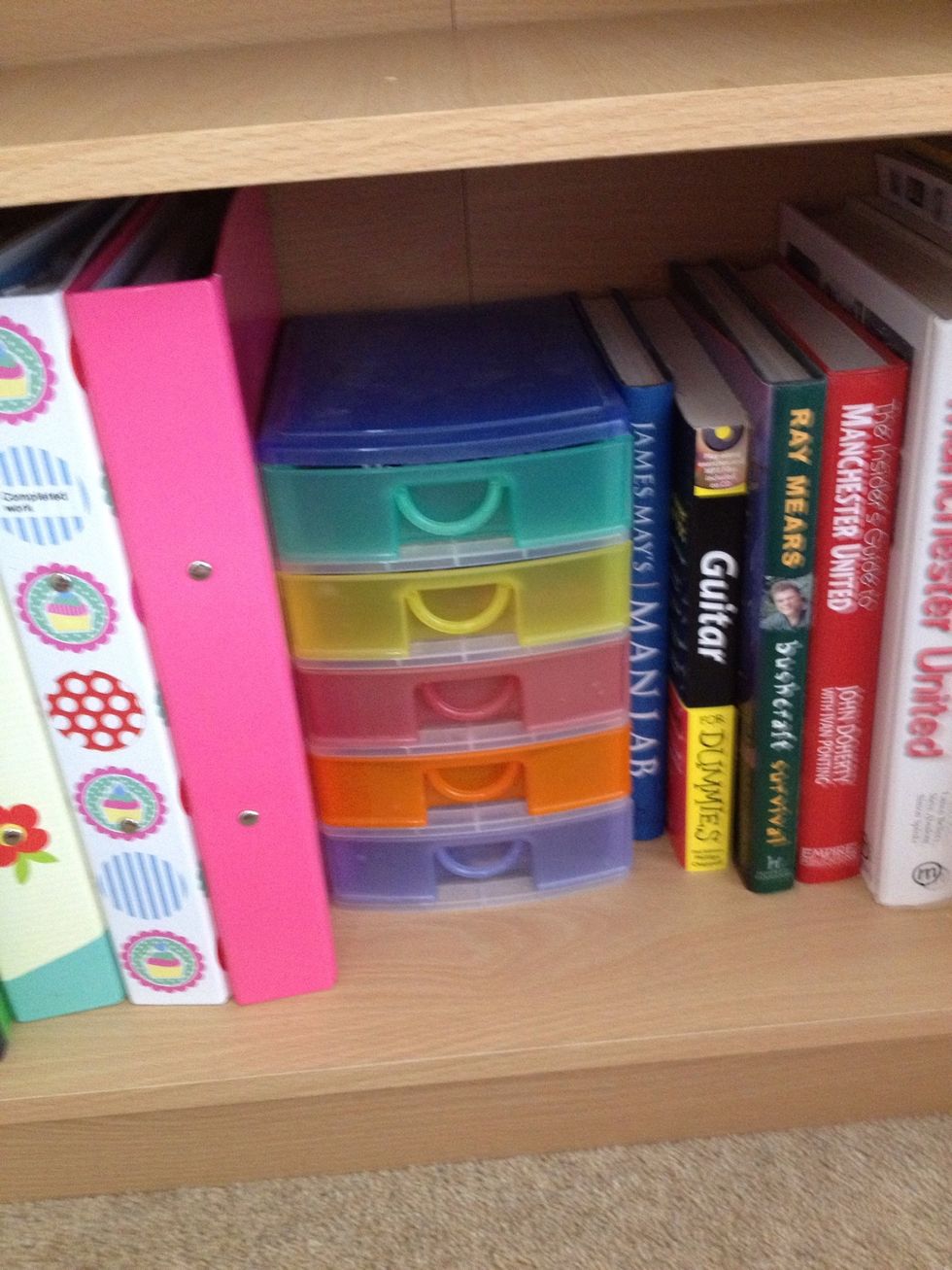 Start adding the rest of your stuff like a puzzle or giant game of Tetris, these little drawers fit nicely here and are great for holding little bits and bobs.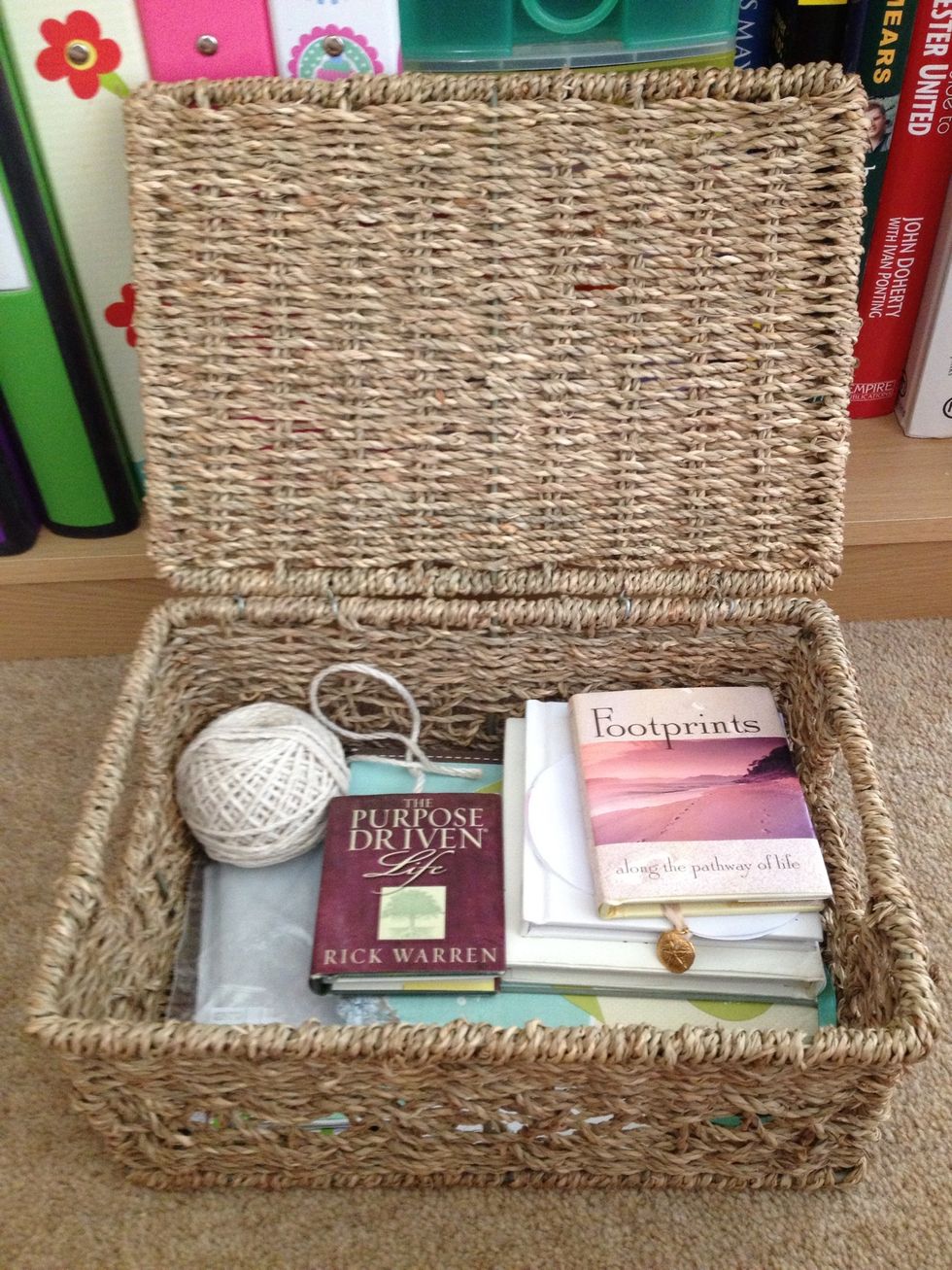 Use pretty boxes or baskets to hide all the 'junk' you need.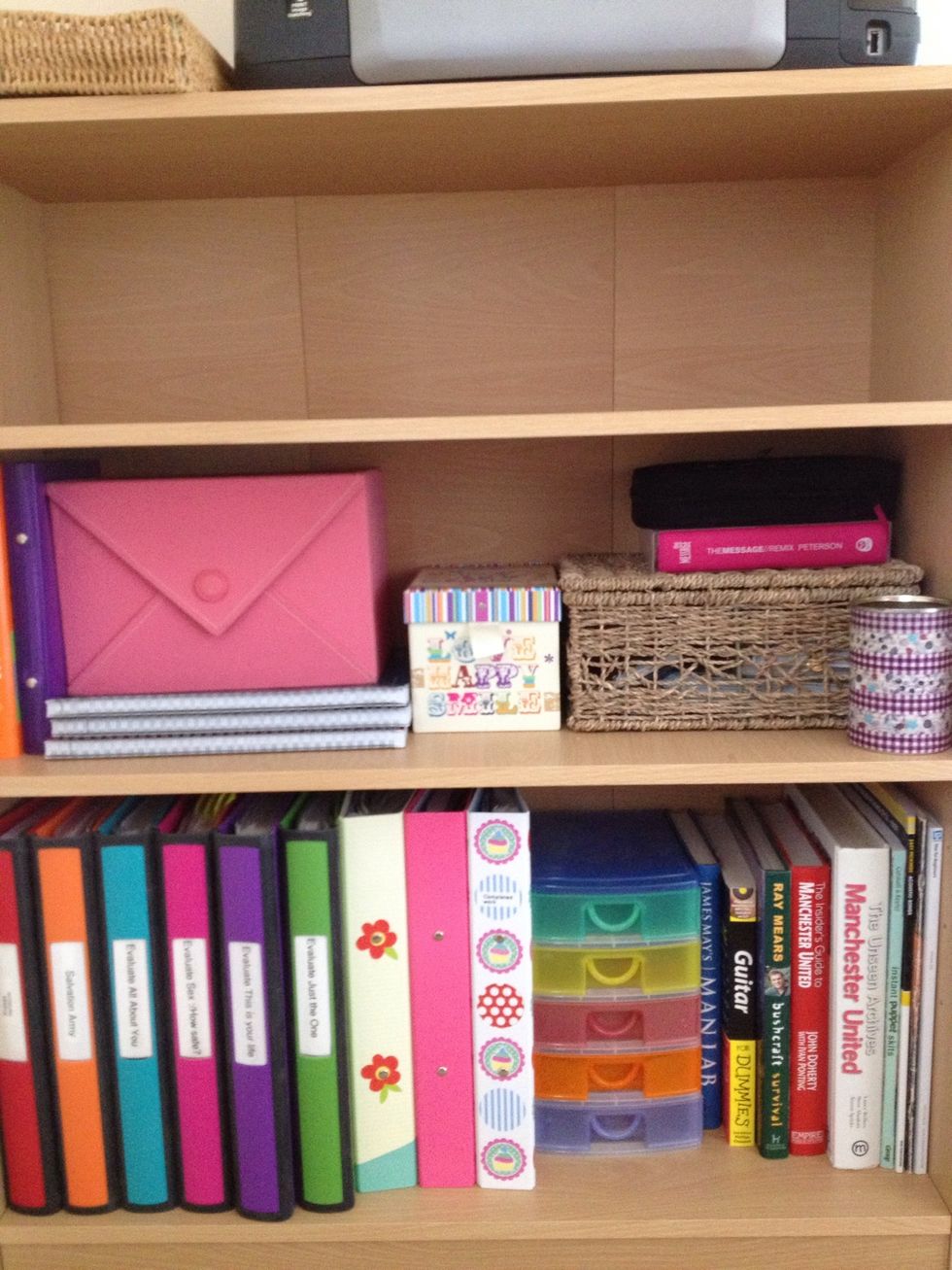 Carry on with your puzzle. All the boxes and baskets have stuff in but make the space look tidy and organised.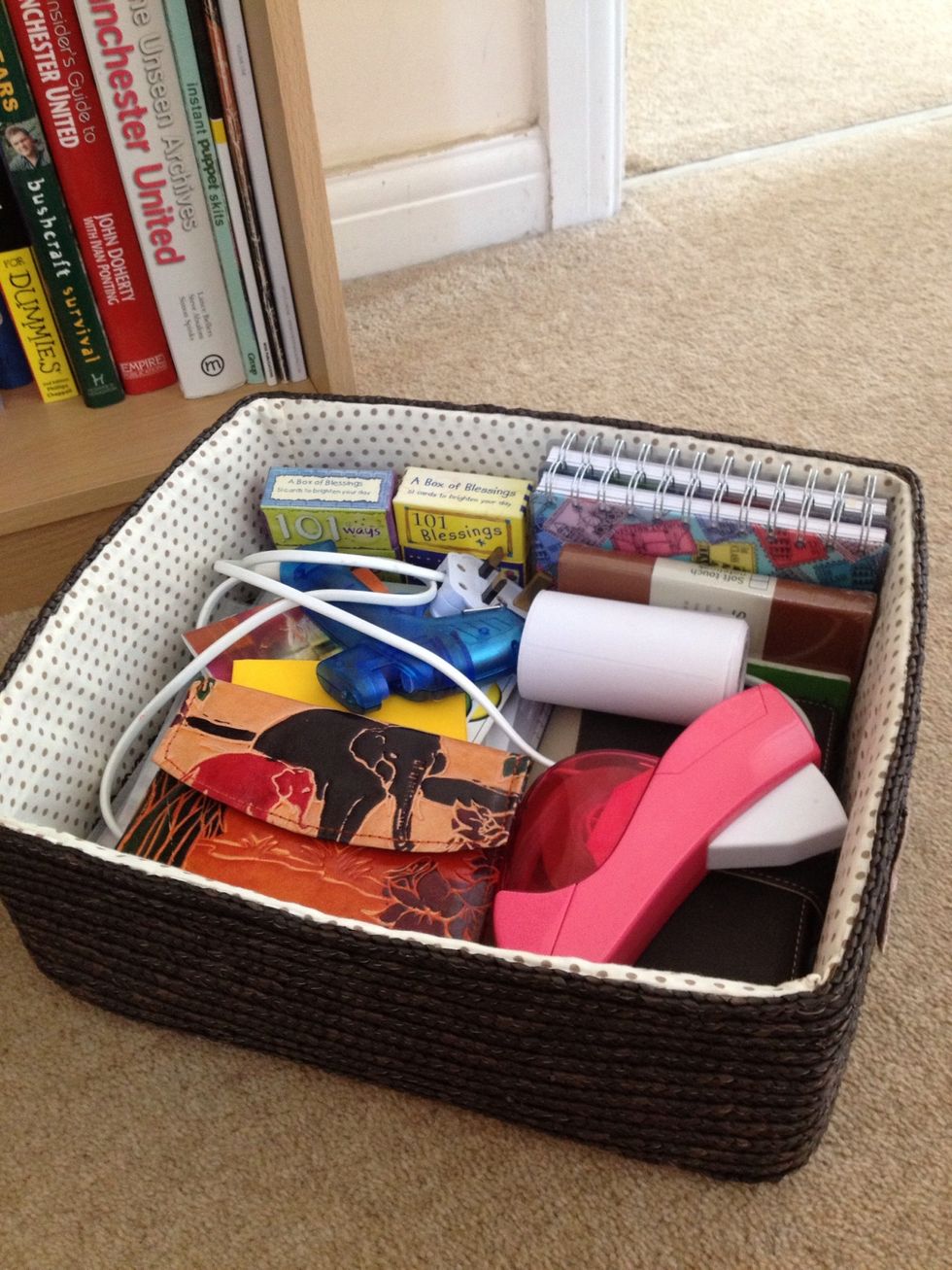 Another pretty basket full of 'gubbins'.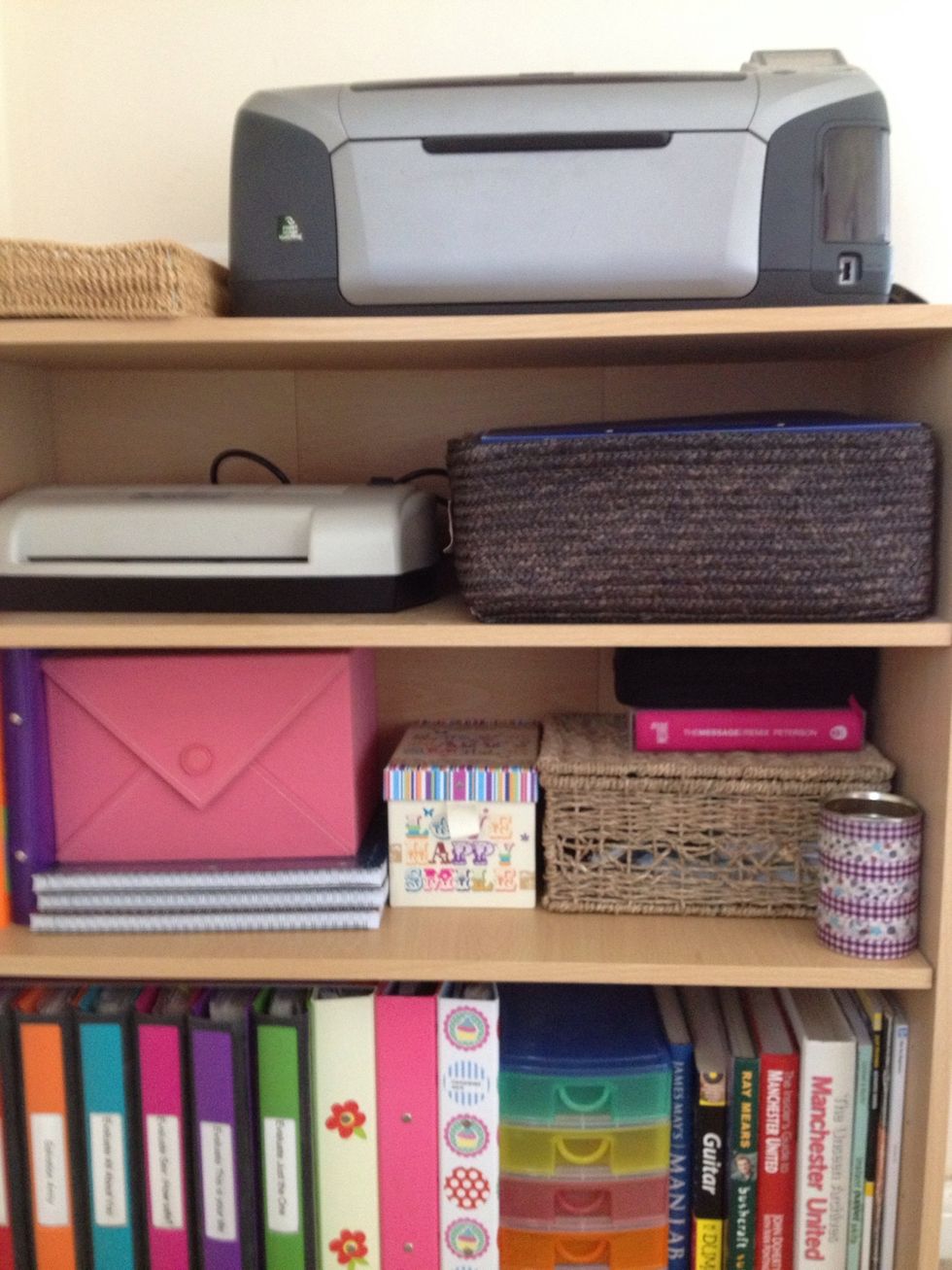 Fits nicely here and my laminator fits next to it beautifully.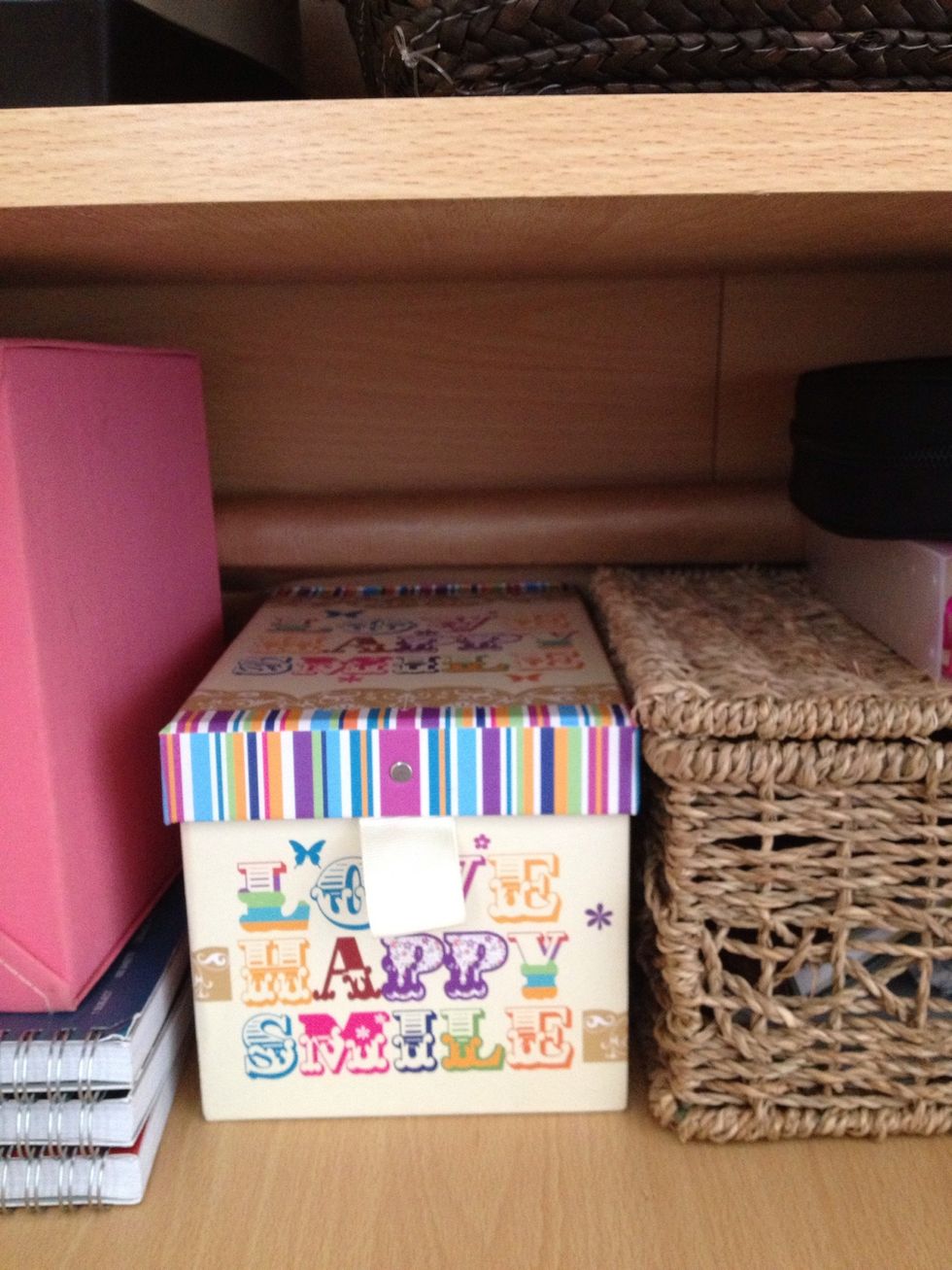 I needed a home for this roll of brown wrapping paper so I used the space behind the boxes to hide it and stop it rolling off the shelves. You just need to be creative.
By adding baskets and being creative you can fool people into thinking you are tidy and organised.
The creator of this guide has not included tools