How to order photo prints from your phone for 1-hr pickup
Order Photo Prints From Your Phone for 1-Hr Pickup
7
Download the Kicksend app. Tap "Order Prints."
Tap "Store Pickup."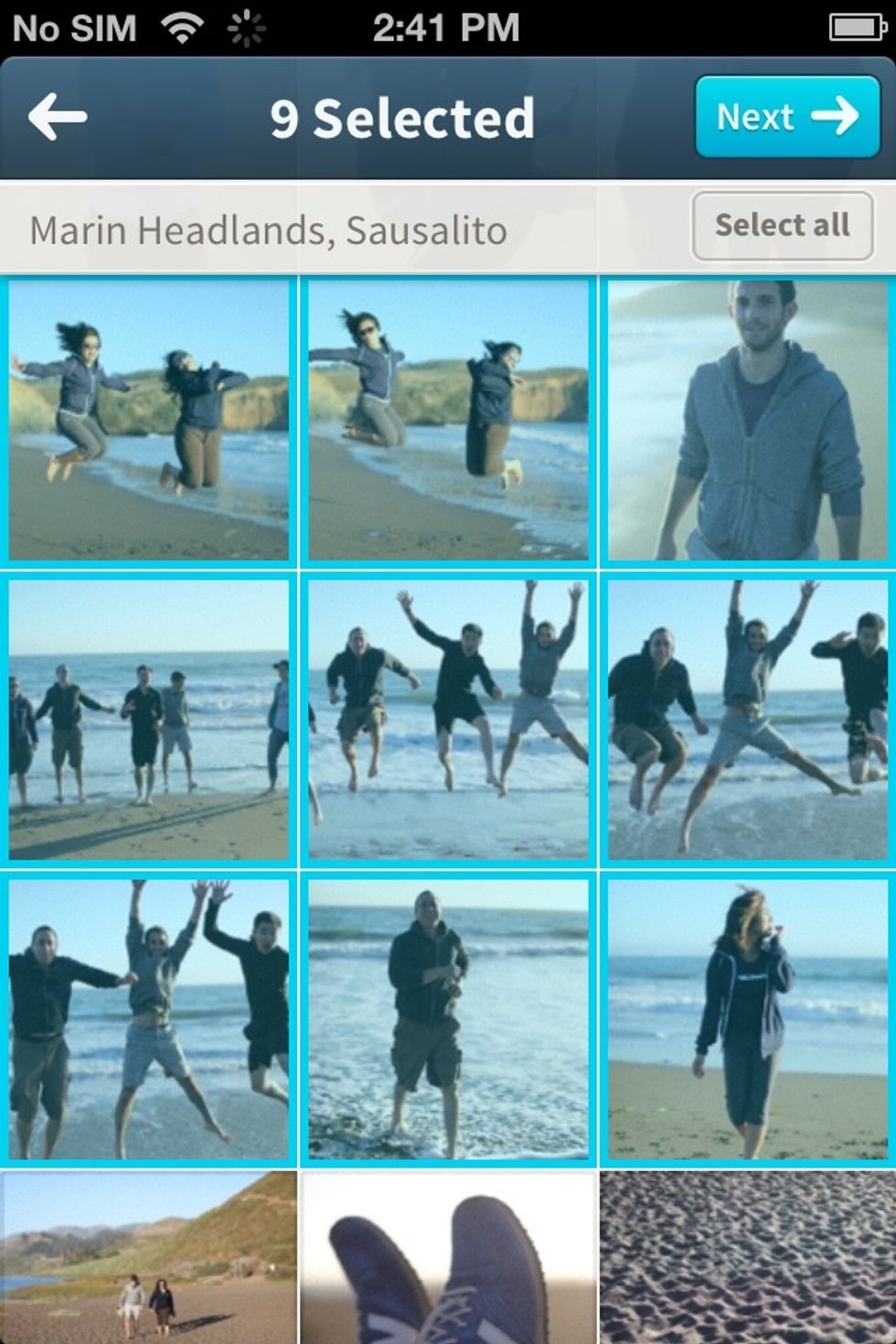 Choose photos from your camera roll to print. Kicksend automatically groups them for you by date and location. Tap "Next."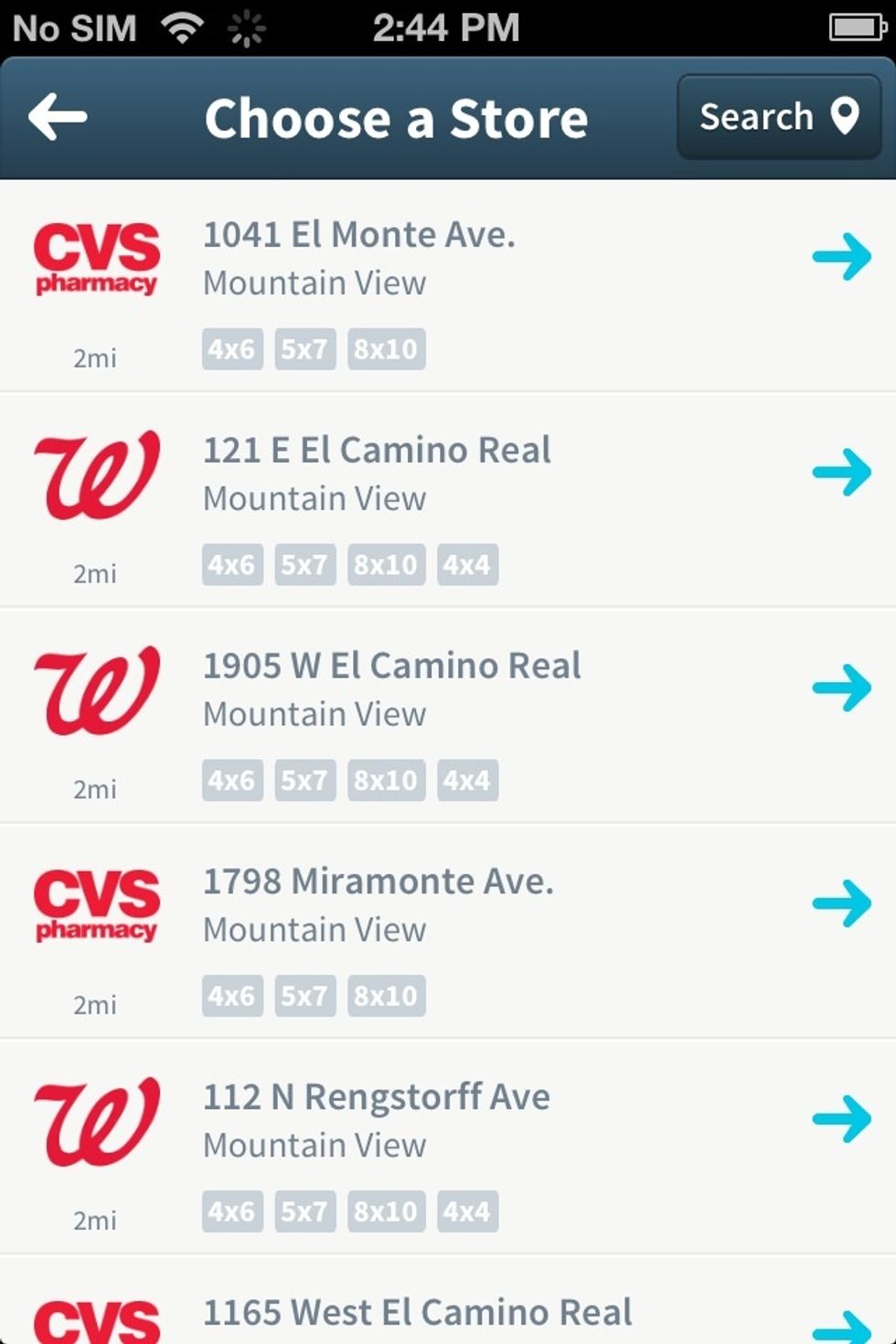 Kicksend will pull up a list of the stores closest to you. You can also manually enter in a location by tapping "Search."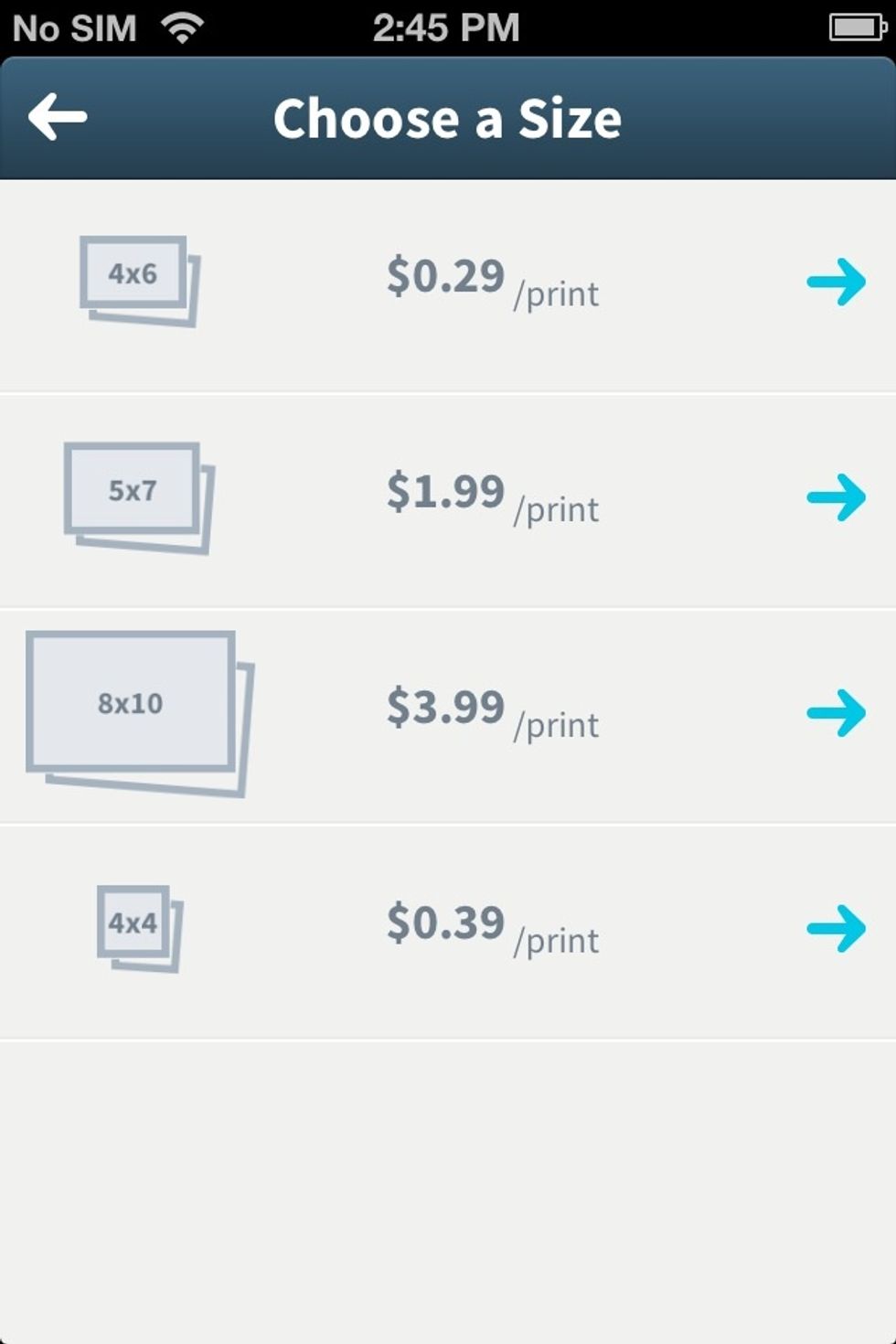 Once you've chosen a store, you can choose the print size.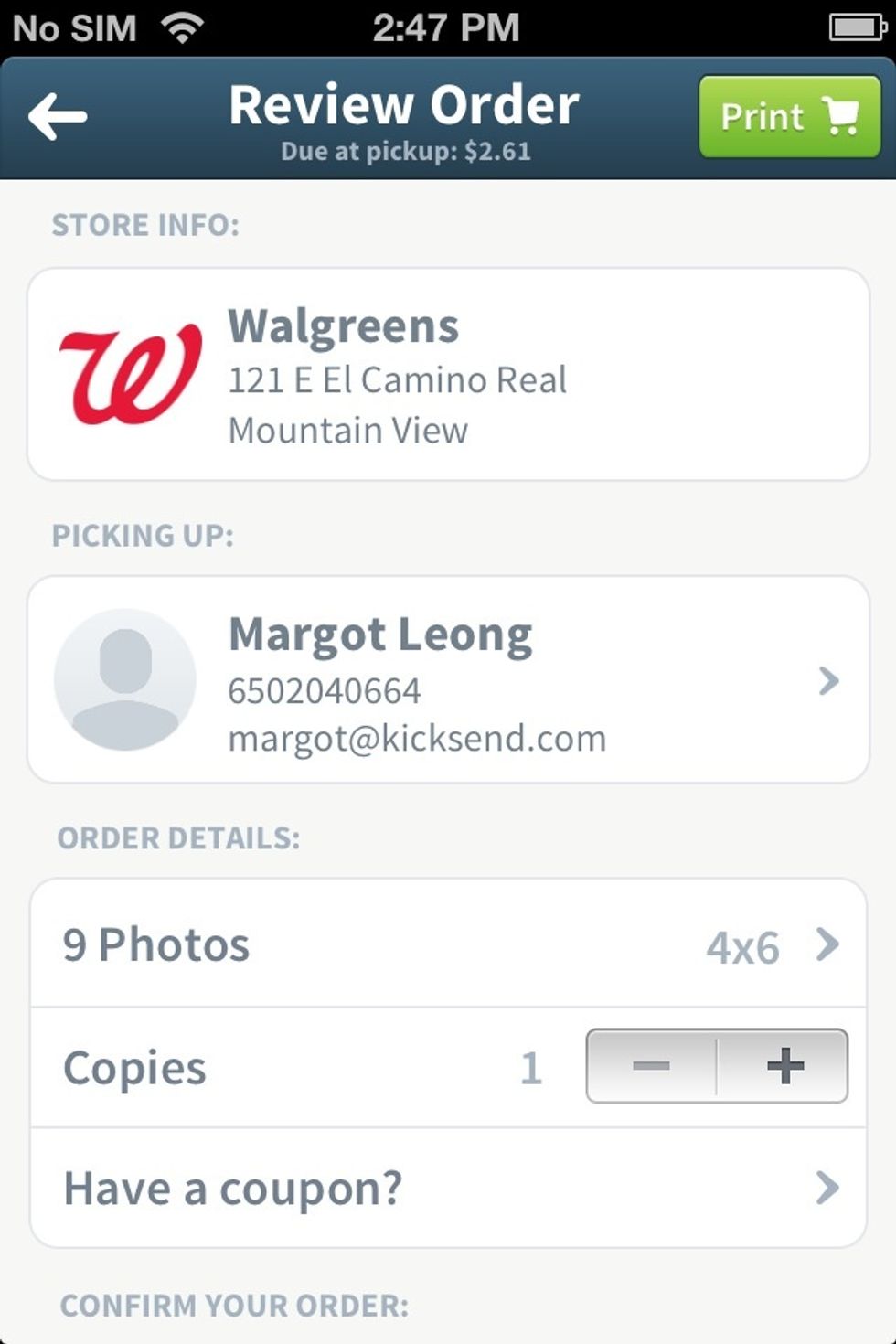 This is the checkout screen, where you can review final details like print size and # of copies before ordering your prints.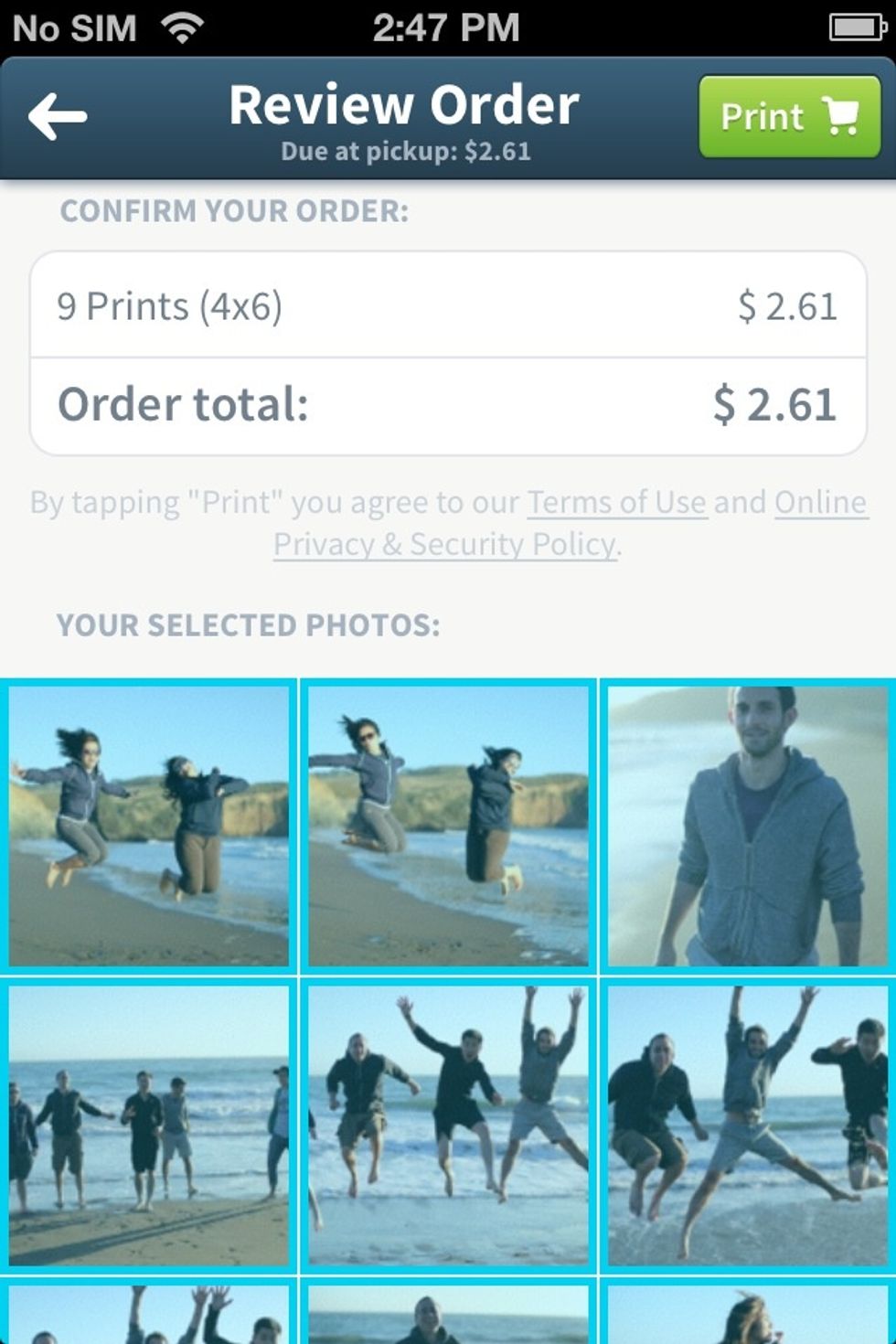 You can also review all the photos before you print them. Tap on a photo to remove it from the print batch. When you're all done, tap "Print."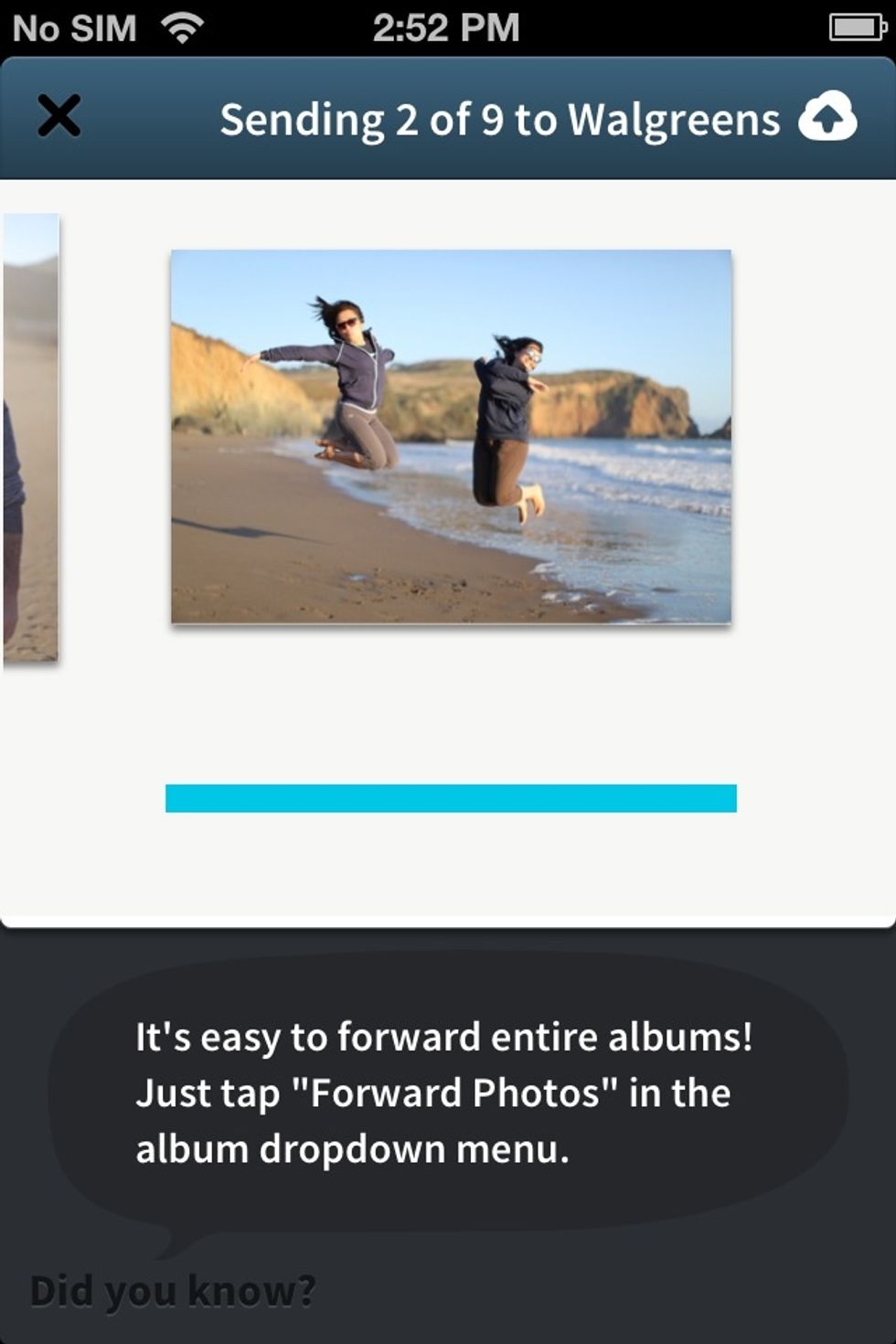 Next, you'll get to watch your photos getting uploaded to the store. (This is everyone's favorite part.)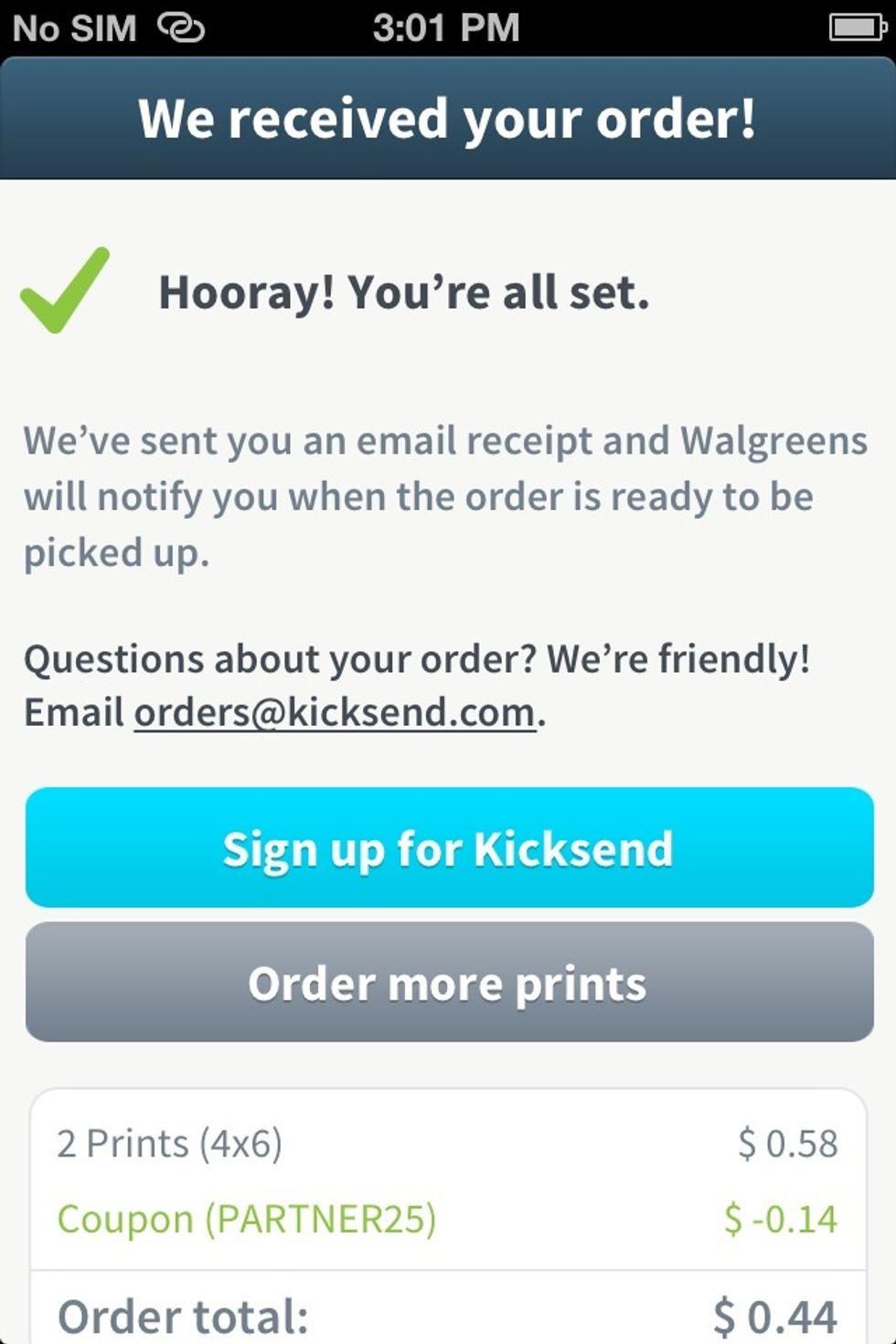 You'll receive an order confirmation email and the store will notify you via email or phone when your prints are ready for pickup! Huzzah! Enjoy your prints. :)
The creator of this guide has not included tools