Order $40+ Nail Polish/products FOR FREE!
1
A year ago I posted a similar tutorial. They have since updated their promo code! Got to bit.ly/julep12 (my referral link). I would be thankful if you used it! If not, go to julep.com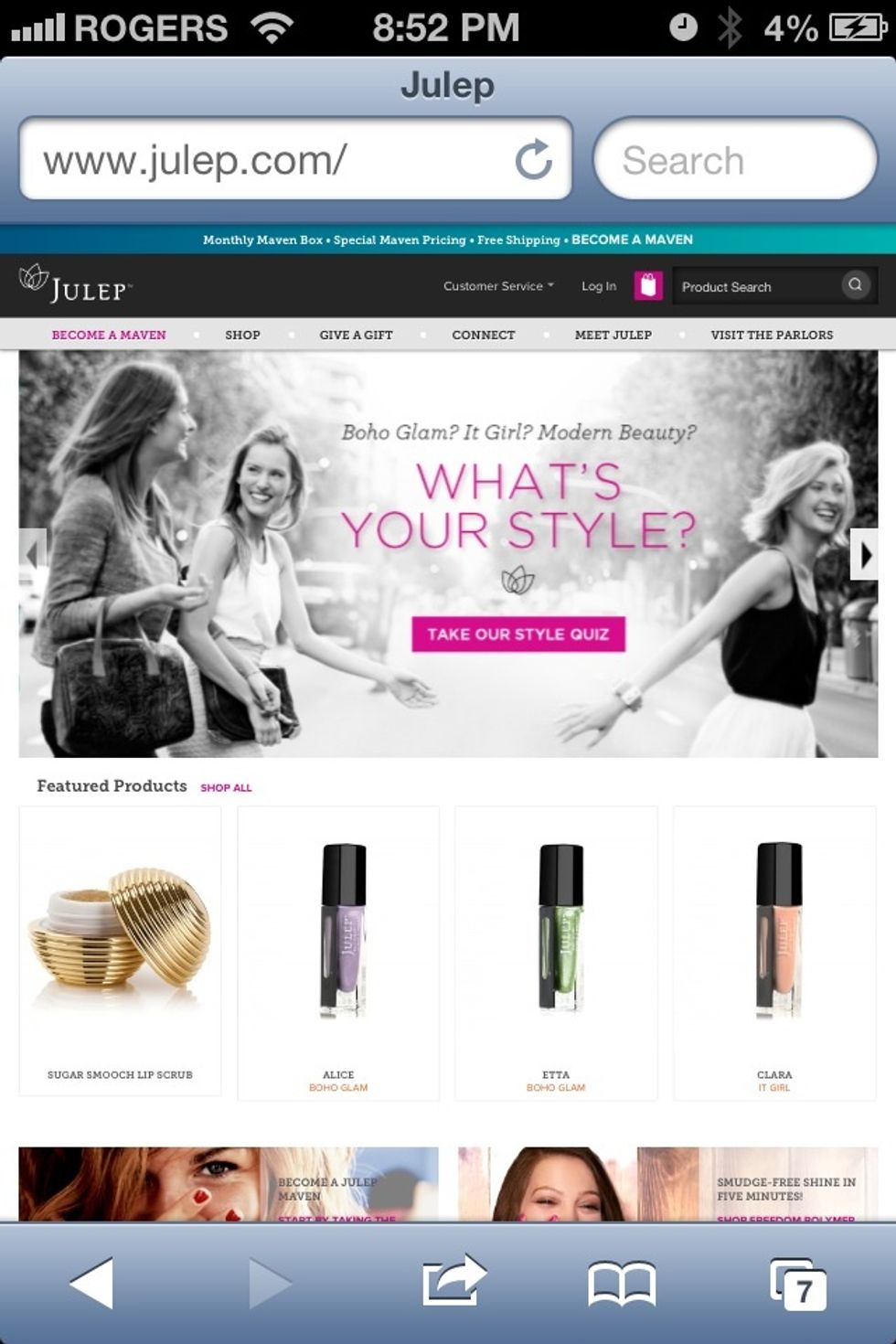 Once you type in bit.ly/julep12 it will take you to this page. Click "Take Our Style Quiz".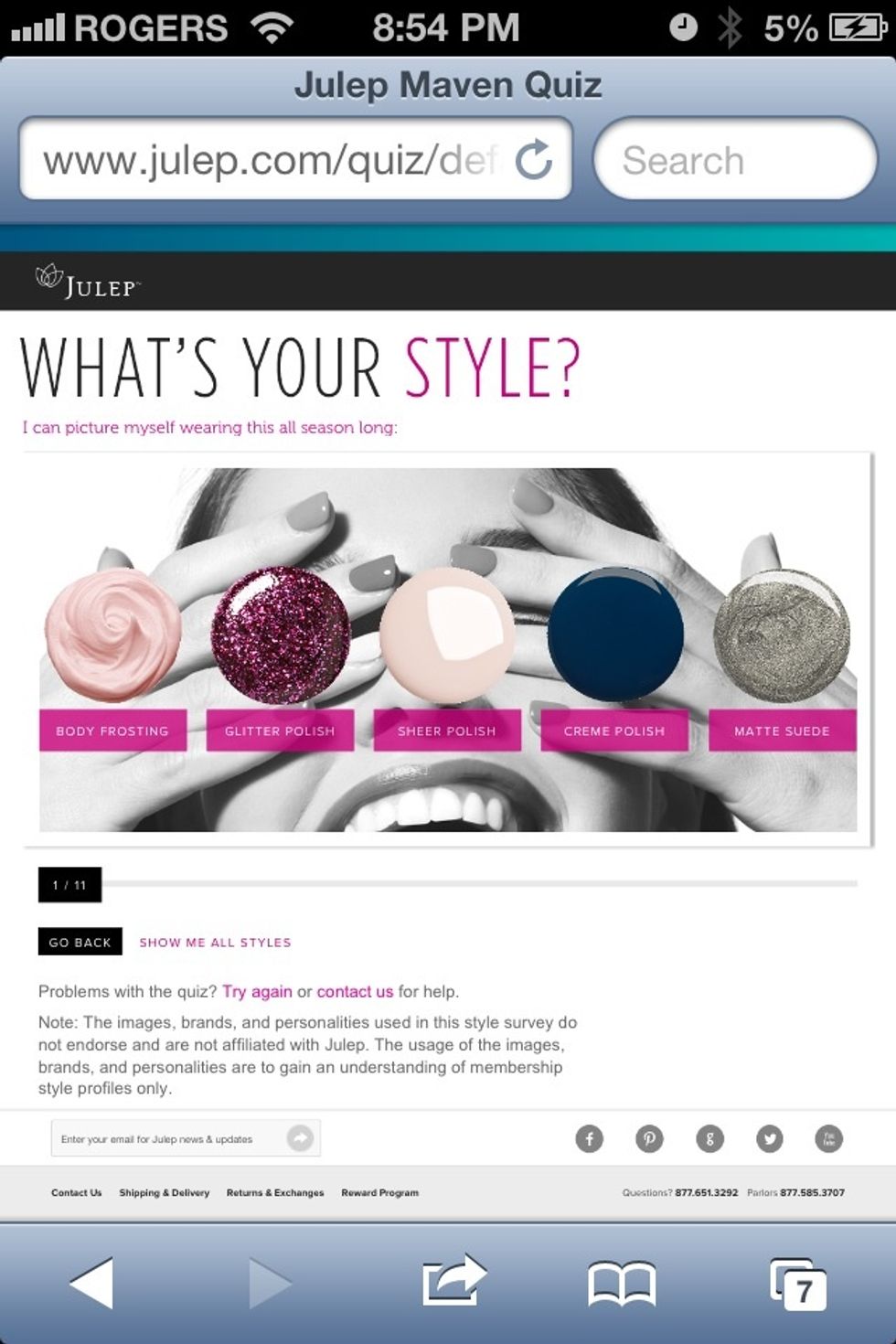 There are 11 questions. Simply click through them so they can apply the appropriate style box for you!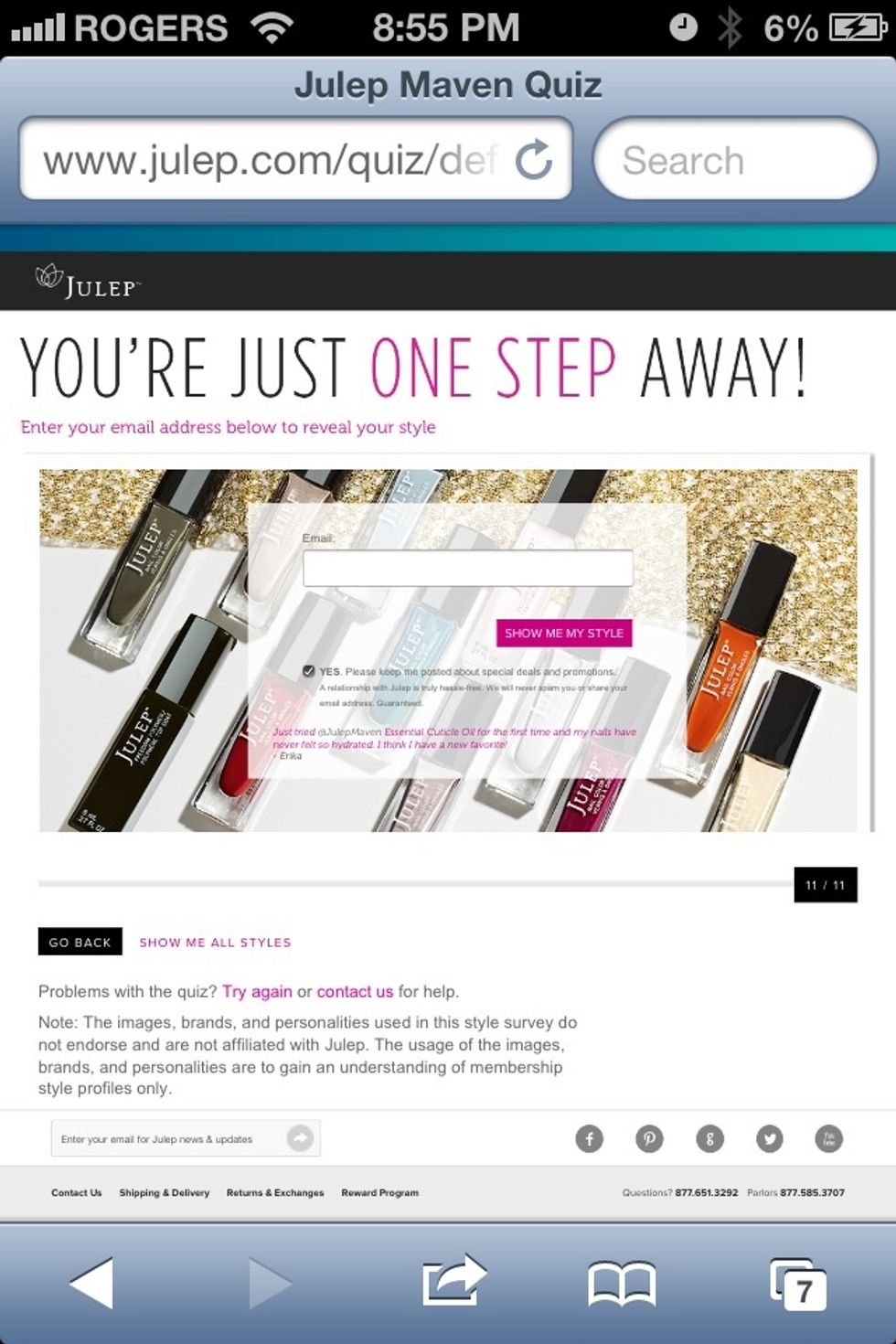 Once you have reached question 11, enter your email to find out which style you belong to.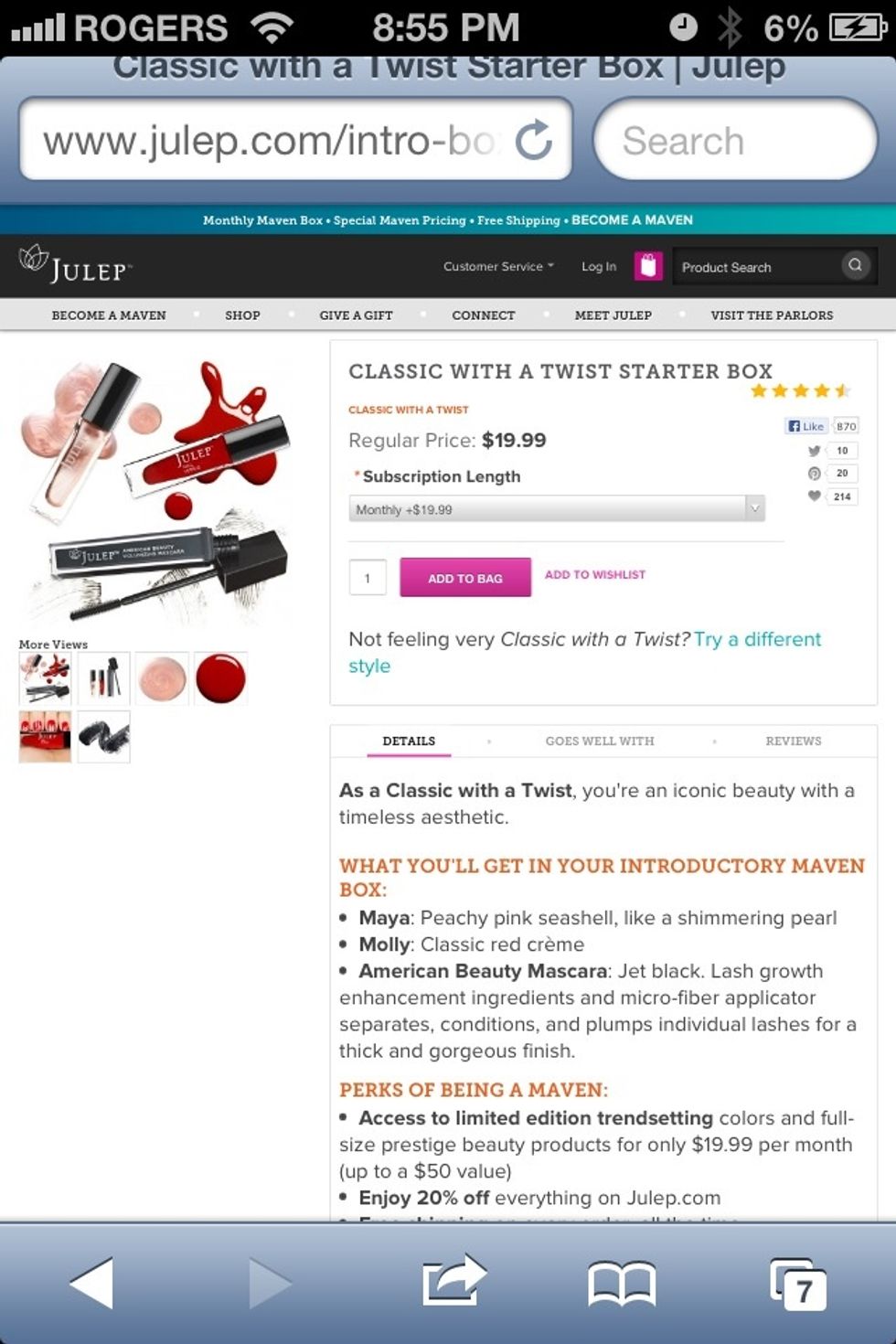 There are 5 styles: classic with a twist, boho glam, bombshell, which all comes with 2 polishes and product. Modern beauty is all beauty products. It Girl comes with ALL polishes.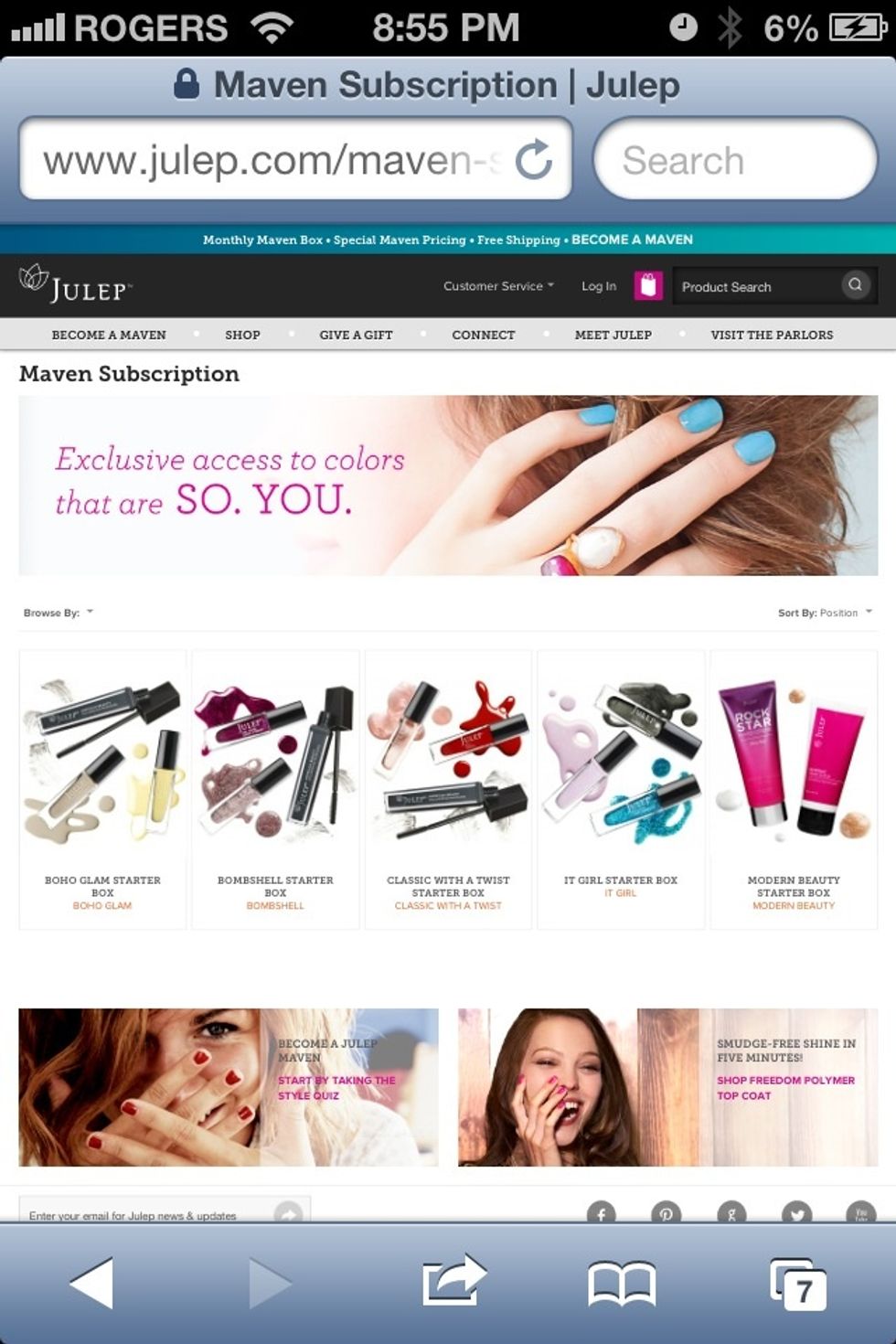 If you don't like the style you were assigned. Click "Try Different Style" from the previous page. It will lead you to this page.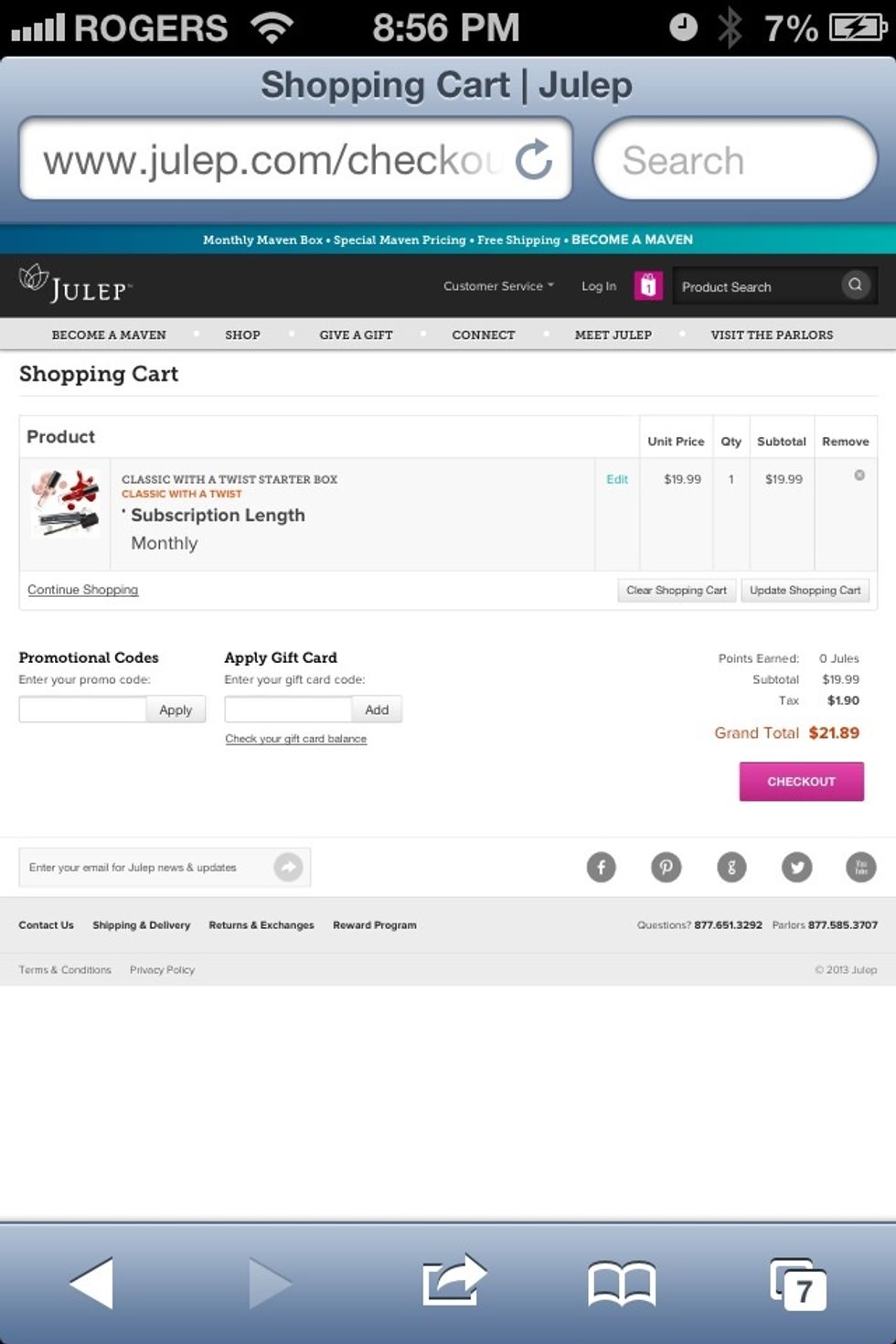 Click add to cart and go to your shopping bag (the little pink bag with a number). It will take you to this page. Of course you are not going to pay $22.00!!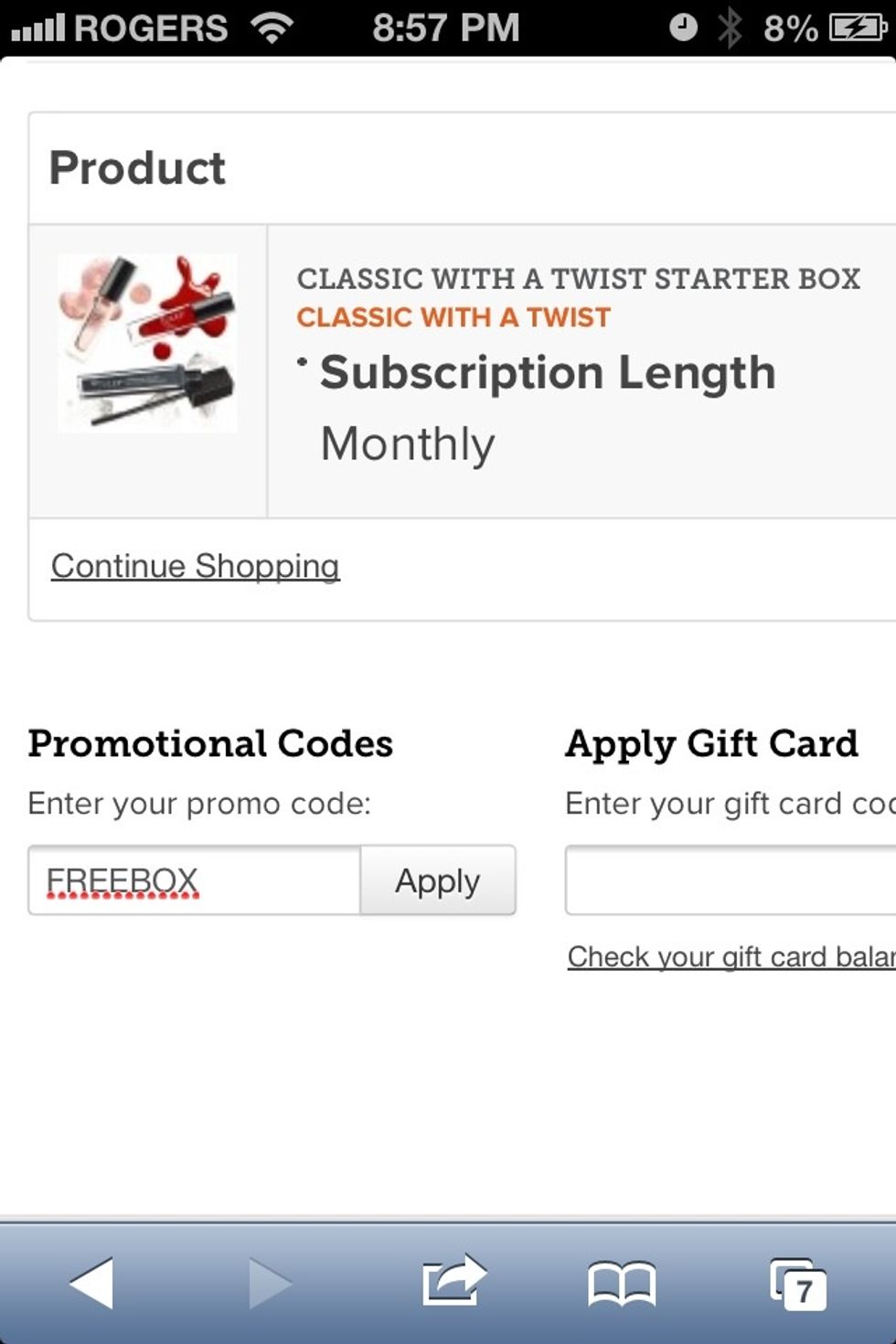 In the promotional code, type in FREEBOX and click apply.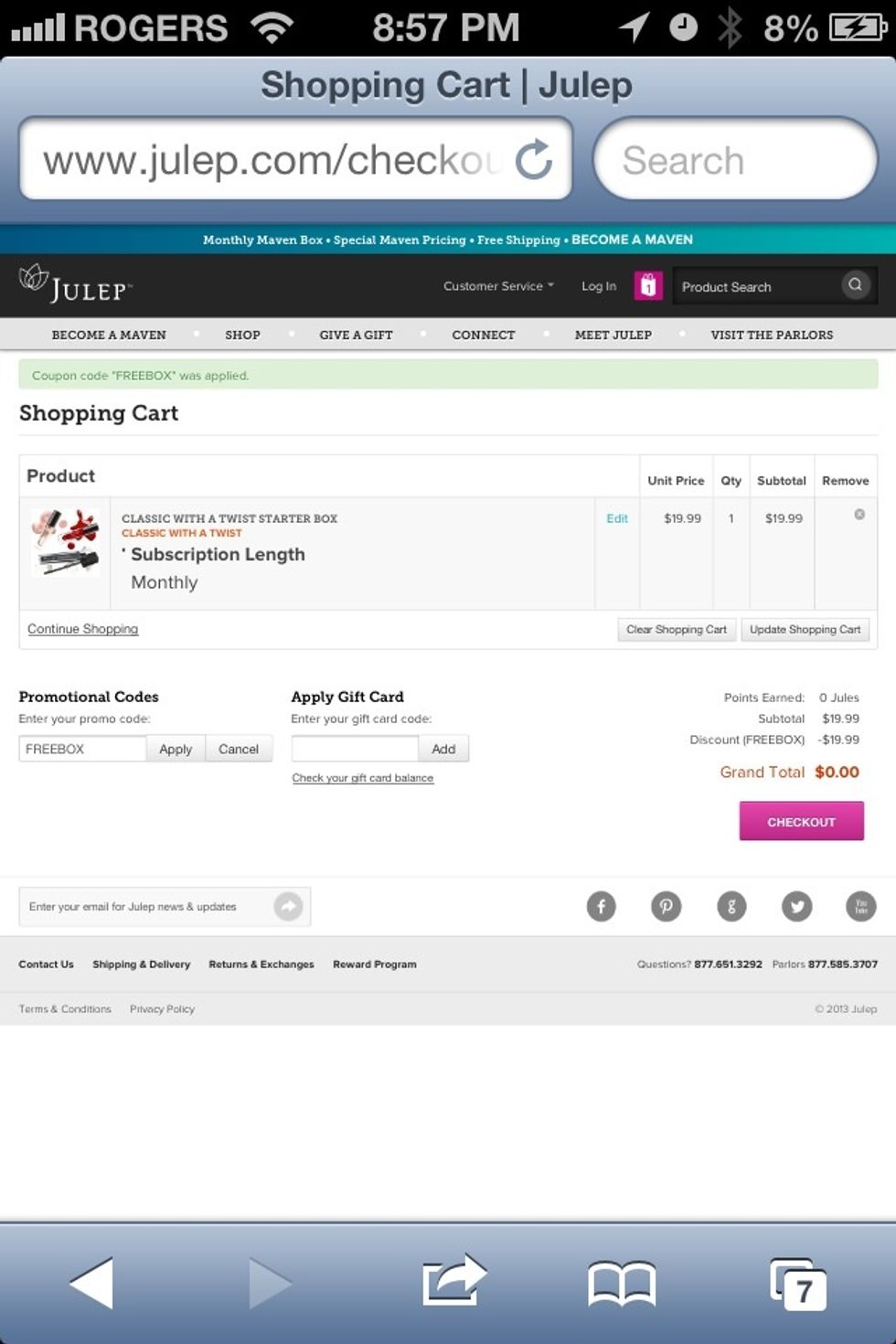 Voila! The grand total is $0!!
This will pop up so you can add in additional items with your order for $4.99+. One Julep Polish in sephora Canada is about $19!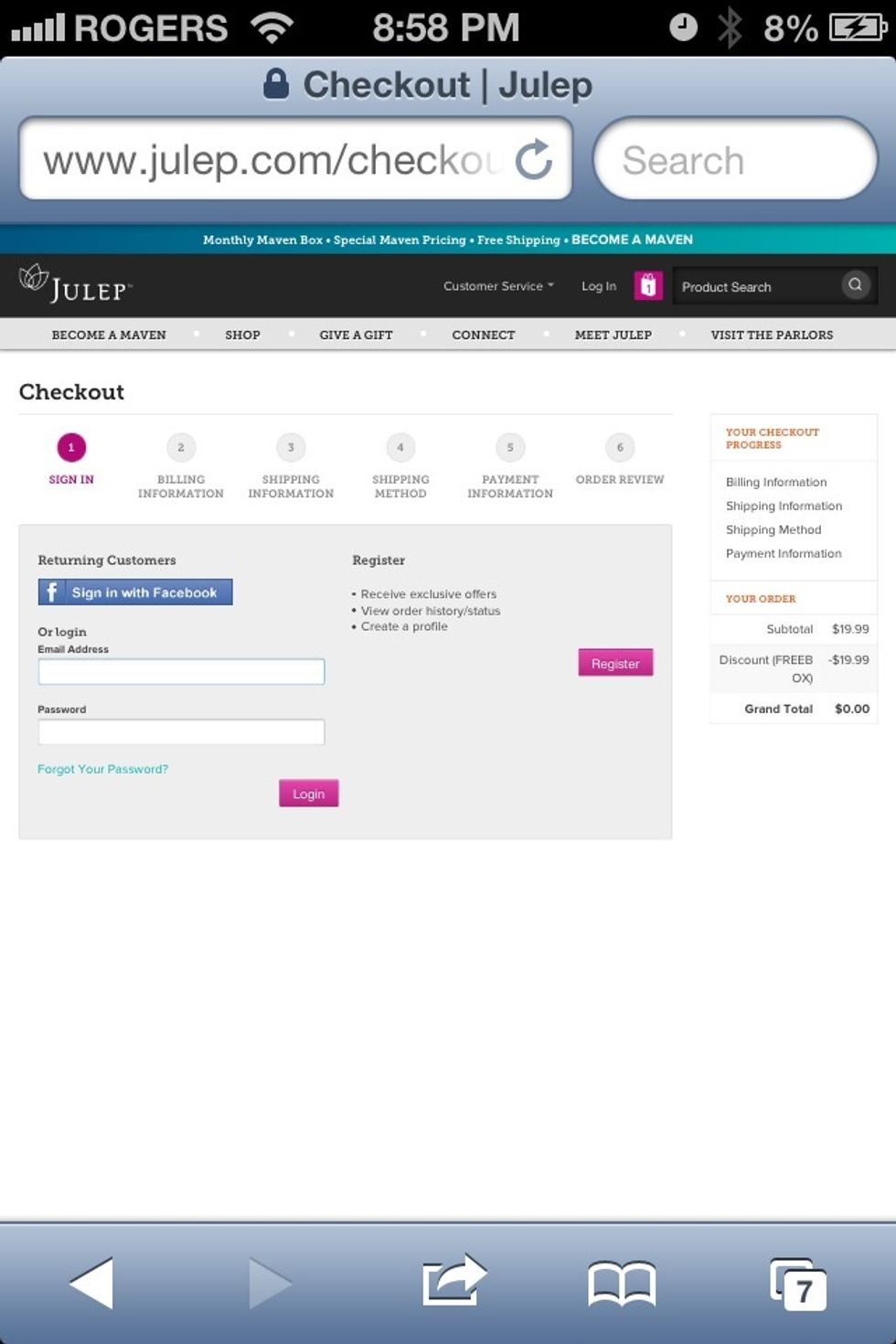 Finally click register and input all the required information like billing and shipping address. And you're done!
If you decide to sign up bit.ly/julep12 (my referral link). Thank you! I don't get to "keep" the points unless you get your second box for full price.
If you decide that you really like their products, remember to log in to the account on the 20th to 24th each month. You get to choose which products you want to receive.
As a julep maven member, if you don't like the colors or product featured that month OR don't have the finance, you can SKIP THE BOX!
A couple of girls on snapguide asked me how they could use my link. I hope this clarify! If you sign up because of this guide, I really hope you enjoy the product as much as I have!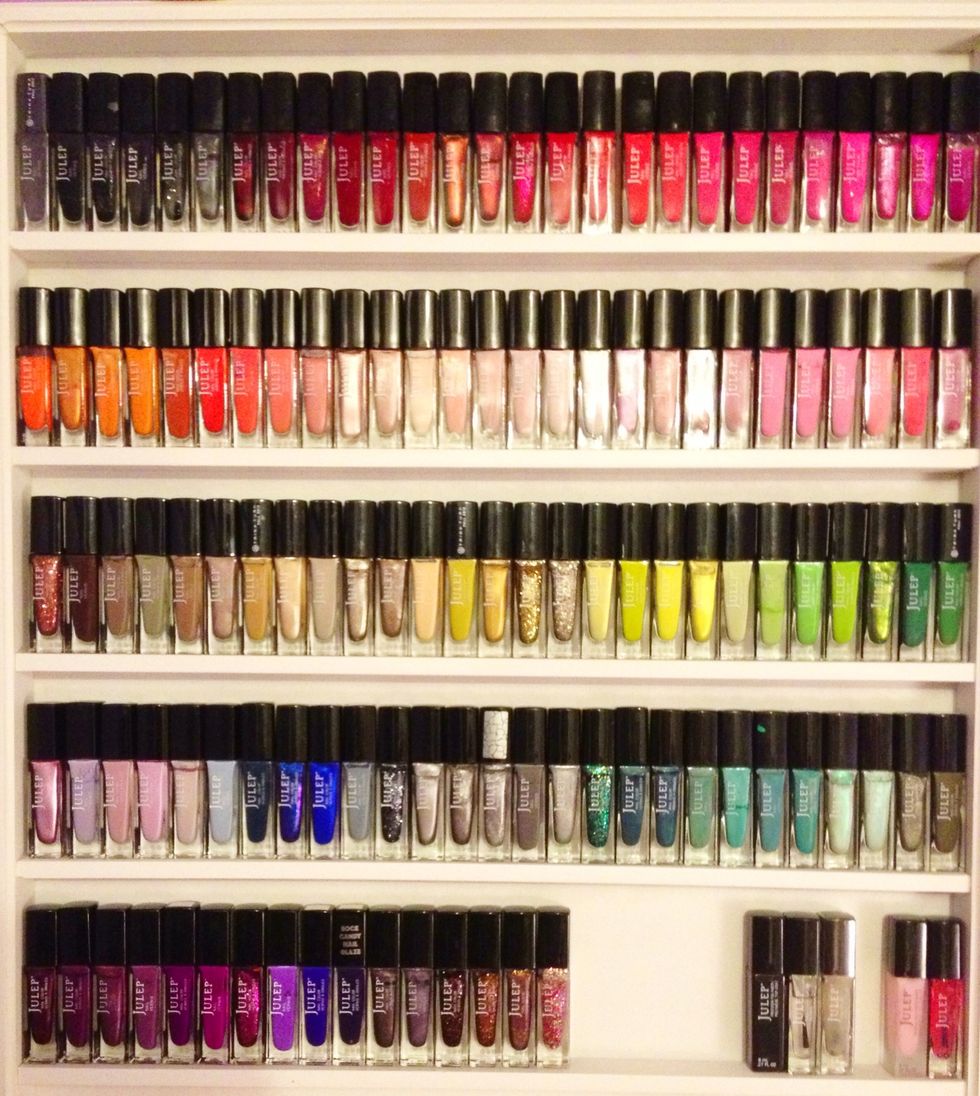 Maybe you'll grow a collection like this one!
Computer
Cell phone
Credit card
Canadian or American address
Nailartcouture .Com
I am a nail art addict and recently I decided to share my nail art with the world through my blog: nailartcouture.blogspot.com \nFacebook.com/NailArtCouture