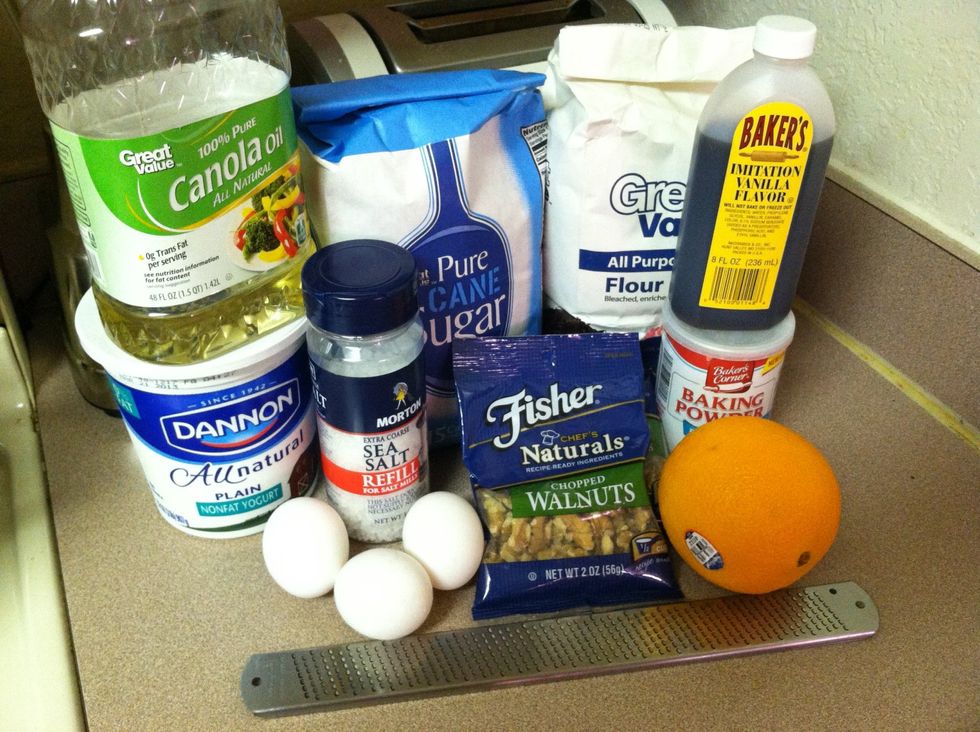 Ingredients : oops forgot wax paper! 😚
This cake is very moist, it tastes better the next day. And ladies lower fat NO BUTTER! If you like lemon, just substitute Lemon instead of orange.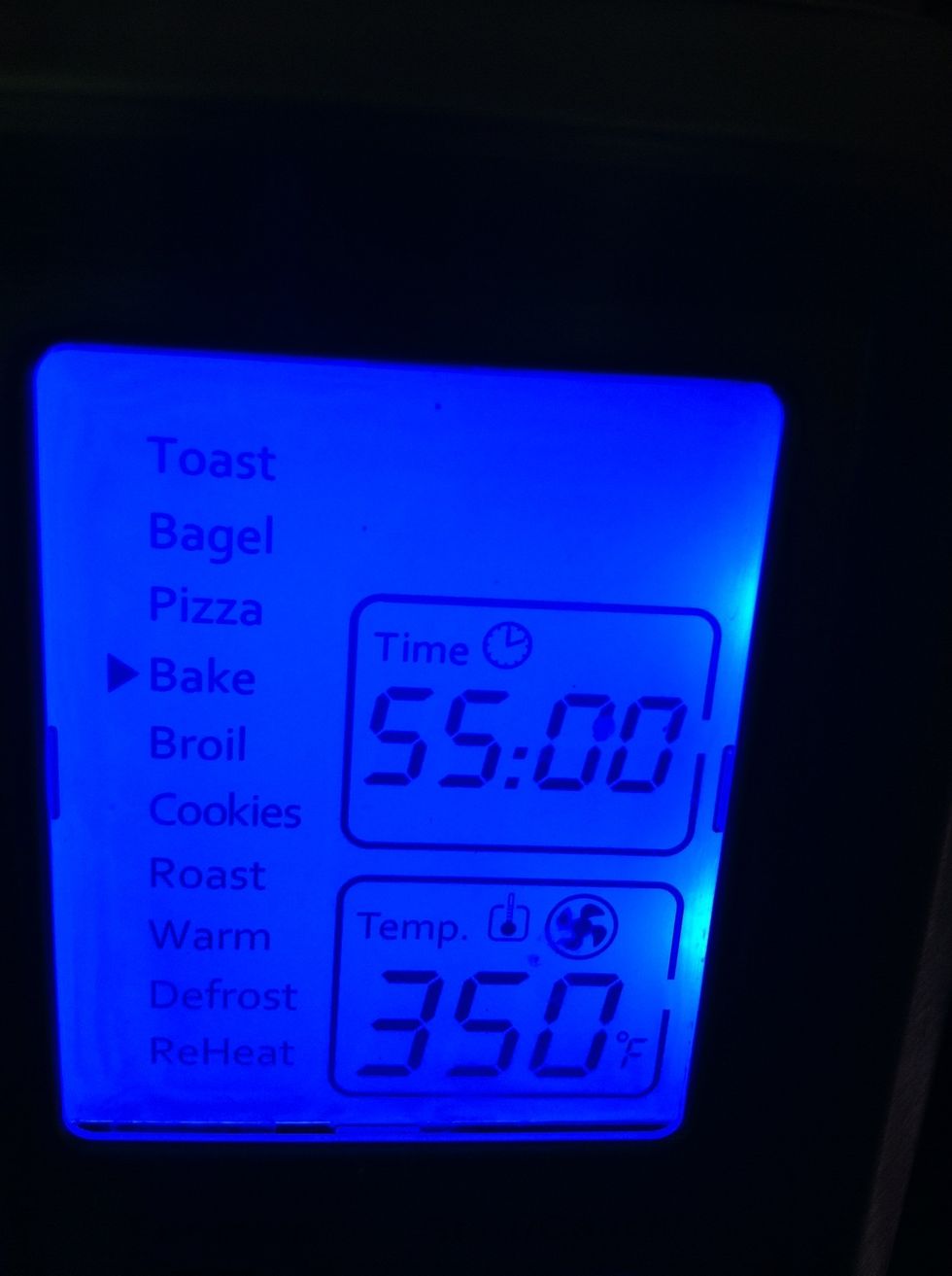 Time and tempature
Mix all dry ingredients together first. Except walnuts thats the last one.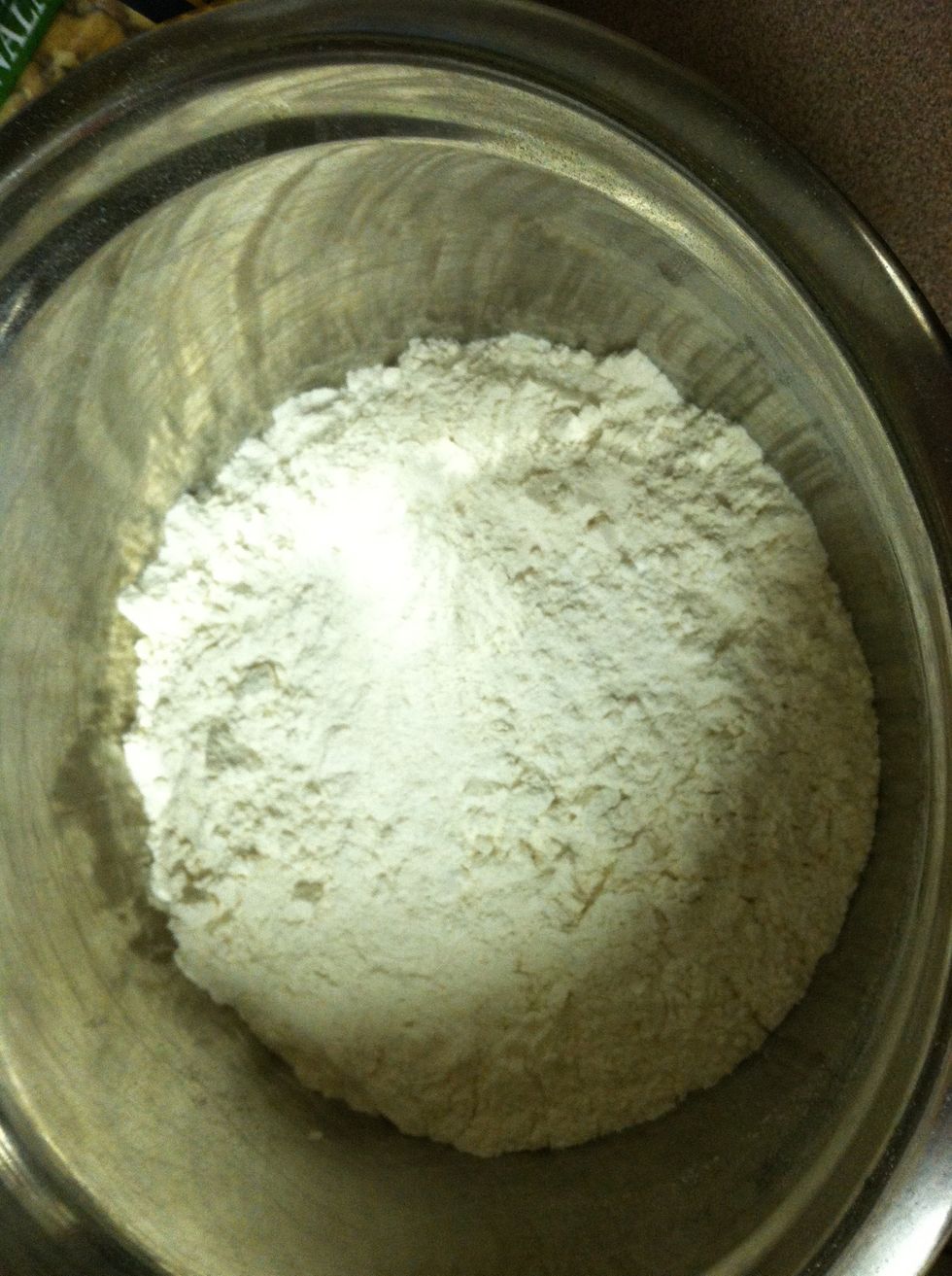 Dry ingredients
Now add all wet ingredients including orange zest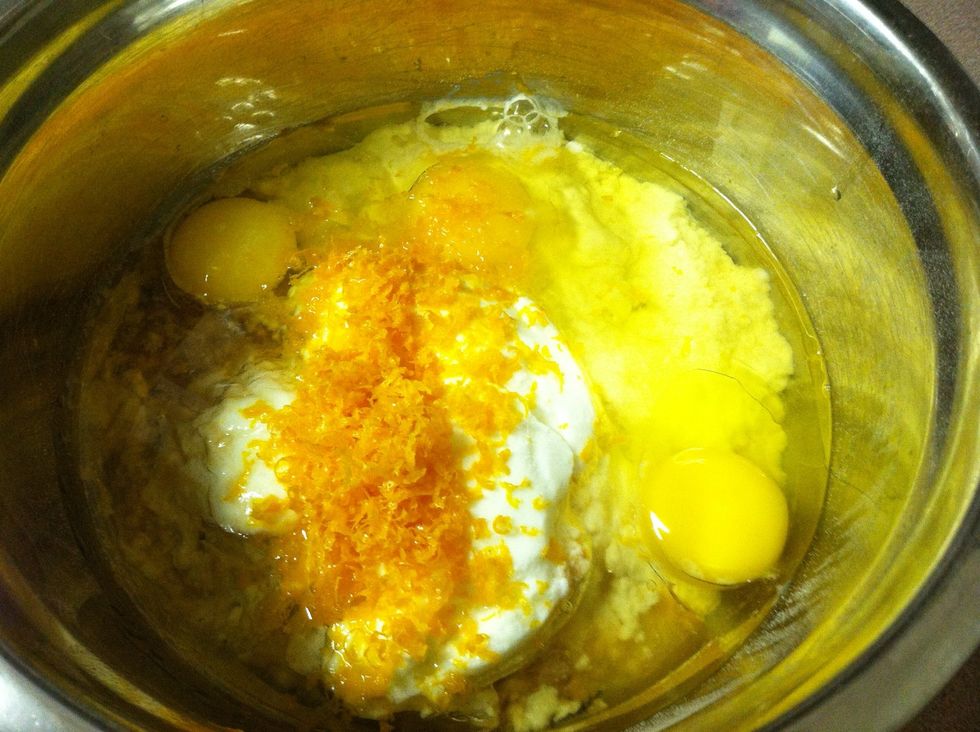 All ingredients
Mix until incorporated by hand. Don't overdue.
Gently fold in walnuts how much you decide. 😛 I like lots!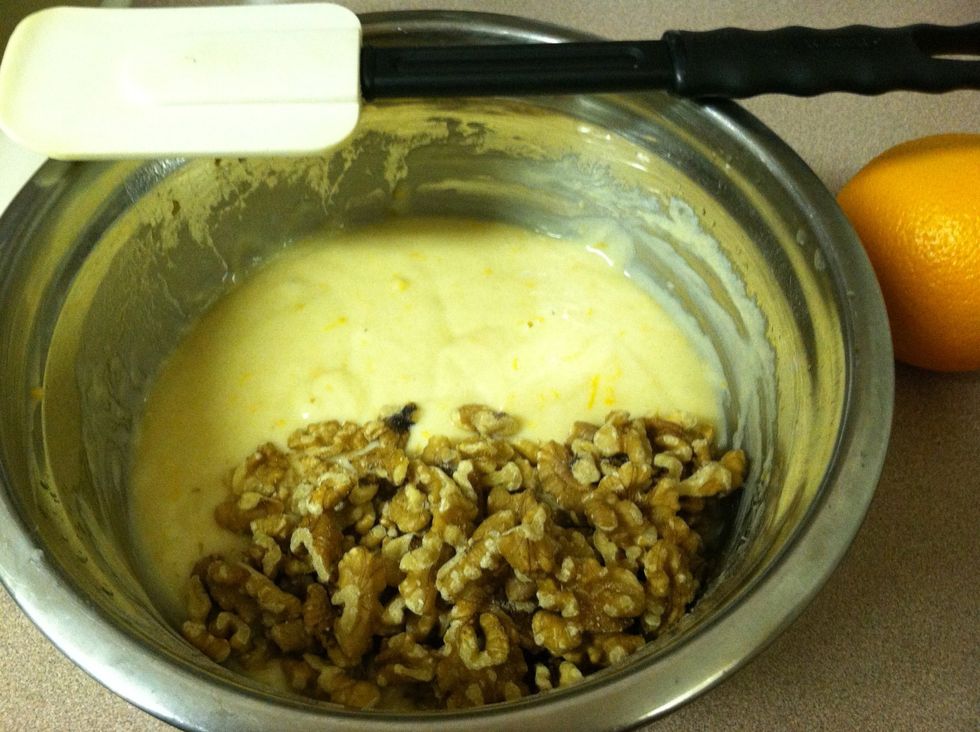 Walnut added last.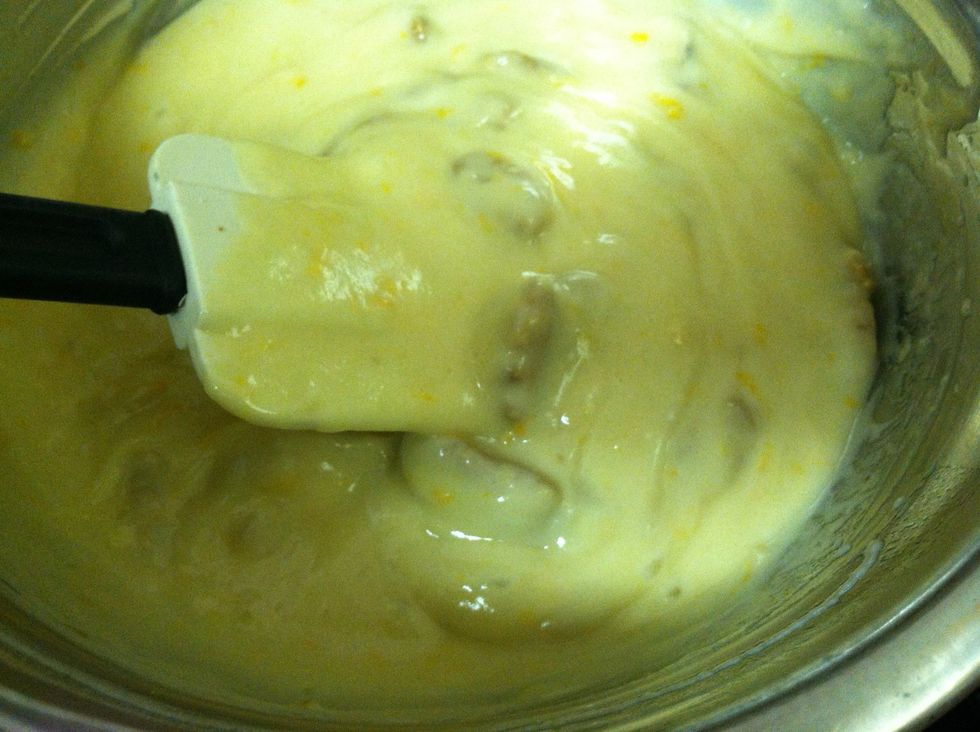 Fold walnuts in gently.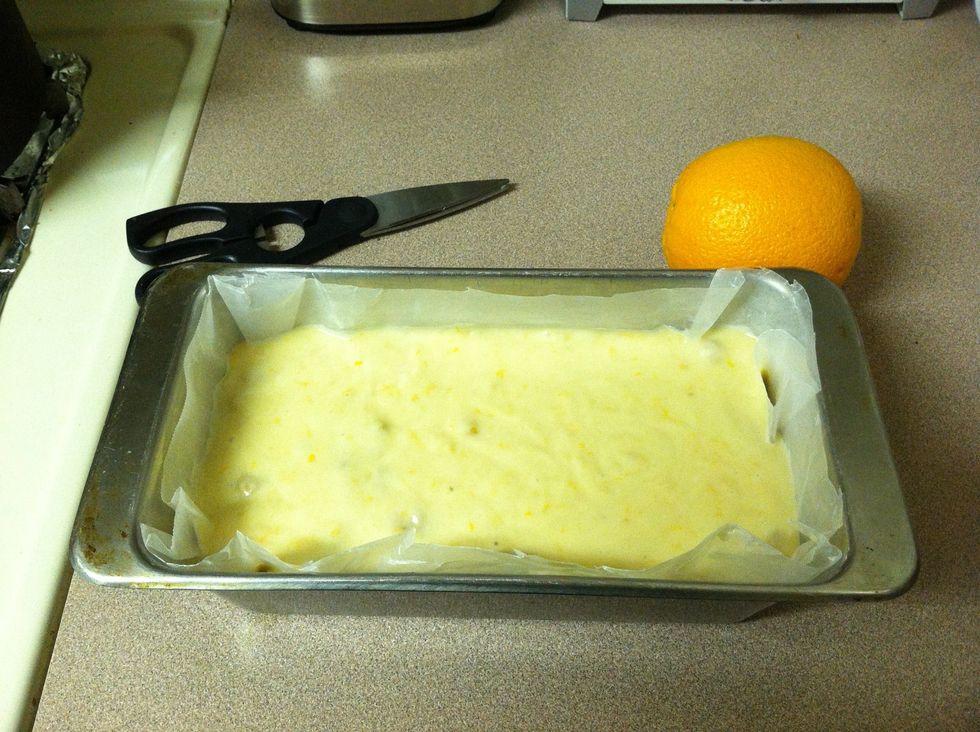 Sheet of waxed paper cut off edges, no need to grease. Less fat Ladies!
Bake at 55 minutes at 350 degrees until toothpick comes out clean. Eat and enjoy. As ovens vary, you might need a little more or less time. This cake is freezable keeps for 3 weeks.
1 1/2 cup flour
2 teaspoons baking powder
1/2 teaspoon salt
1 Cup plain whole milk yogurt
1 cup sugar
3 large eggs
Zest of 1 orange
1/2 teaspoon vanilla extract
1/2 cup vegetable oil or canola
1/3 cup orange juice
Wax Paper
Loaf Pan