Open Links in Chrome From Safari (No Jailbreak)
3
iOS does not allow us to change our default browser. So if you want to open a link from safari in Google Chrome you have to copy the URL and paste into Chrome. Here's a way to make it a little faster.
I realize this isn't a perfect solution because you still have to tap two links. But I find it is a lot faster than copy and pasting. It'll make use of a JavaScript bookmark.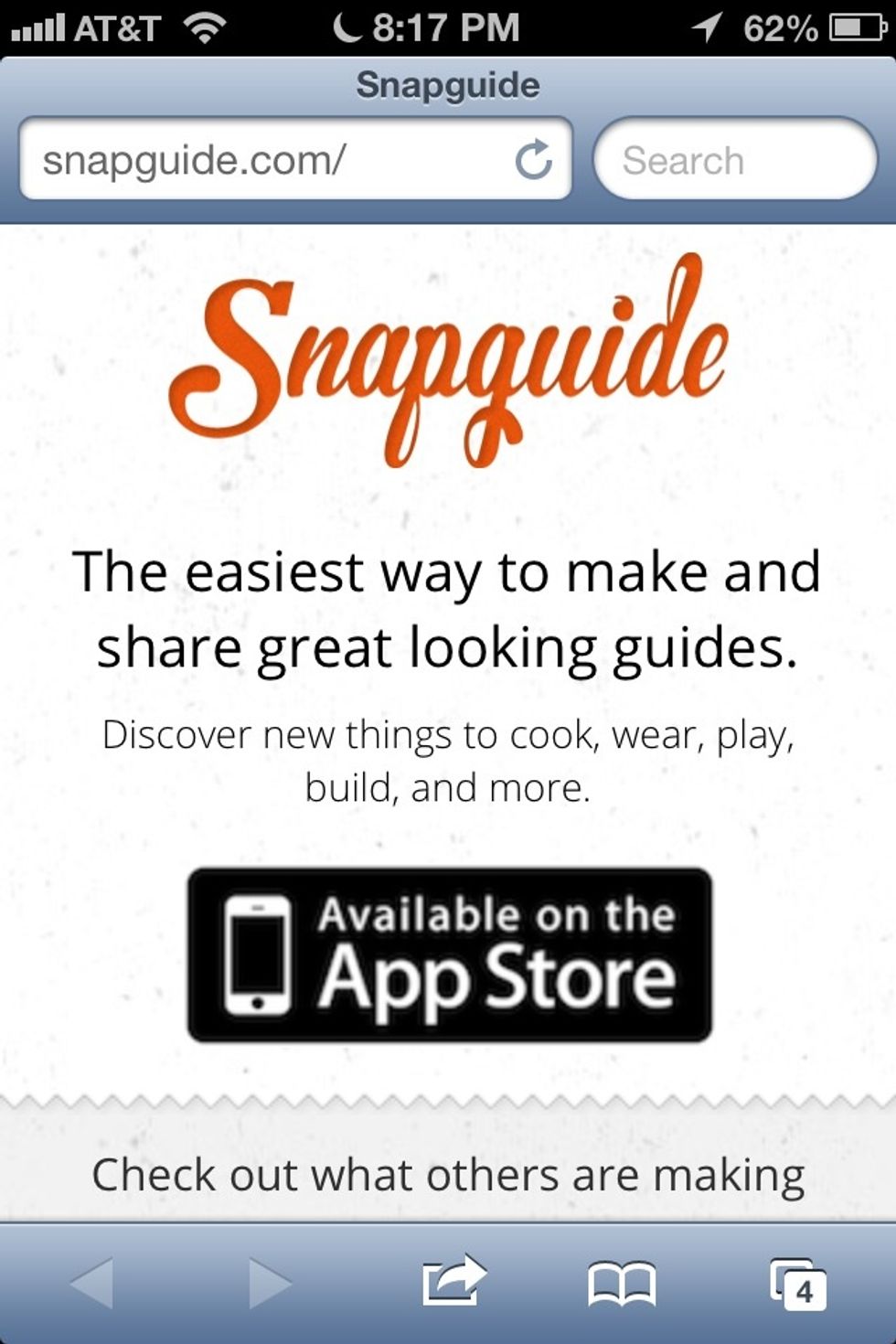 To set this up you have to create a bookmark of a page. Any web page will do. Just open any site in your safari browser. Then tap the send icon below (arrow in square).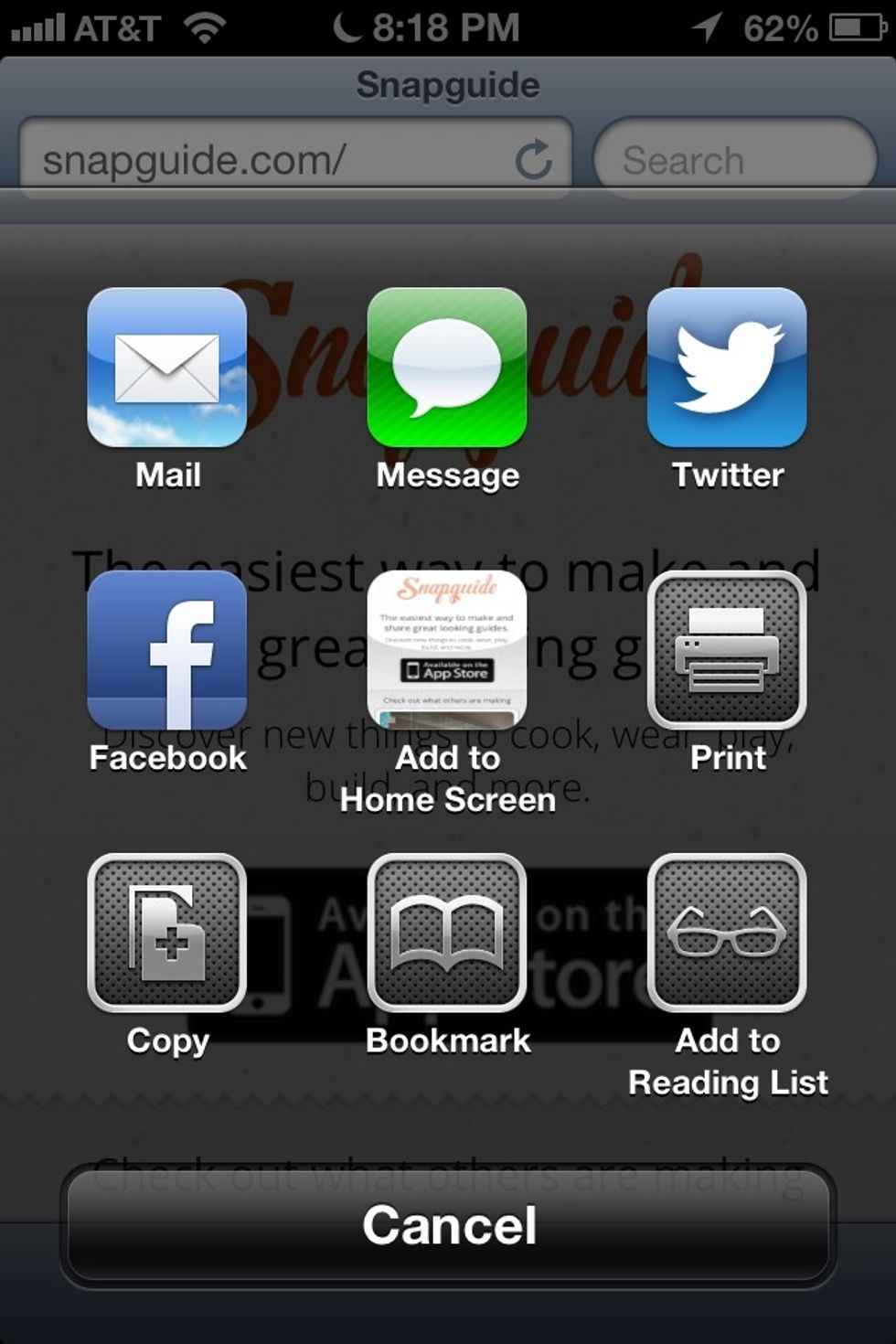 Then tap bookmark.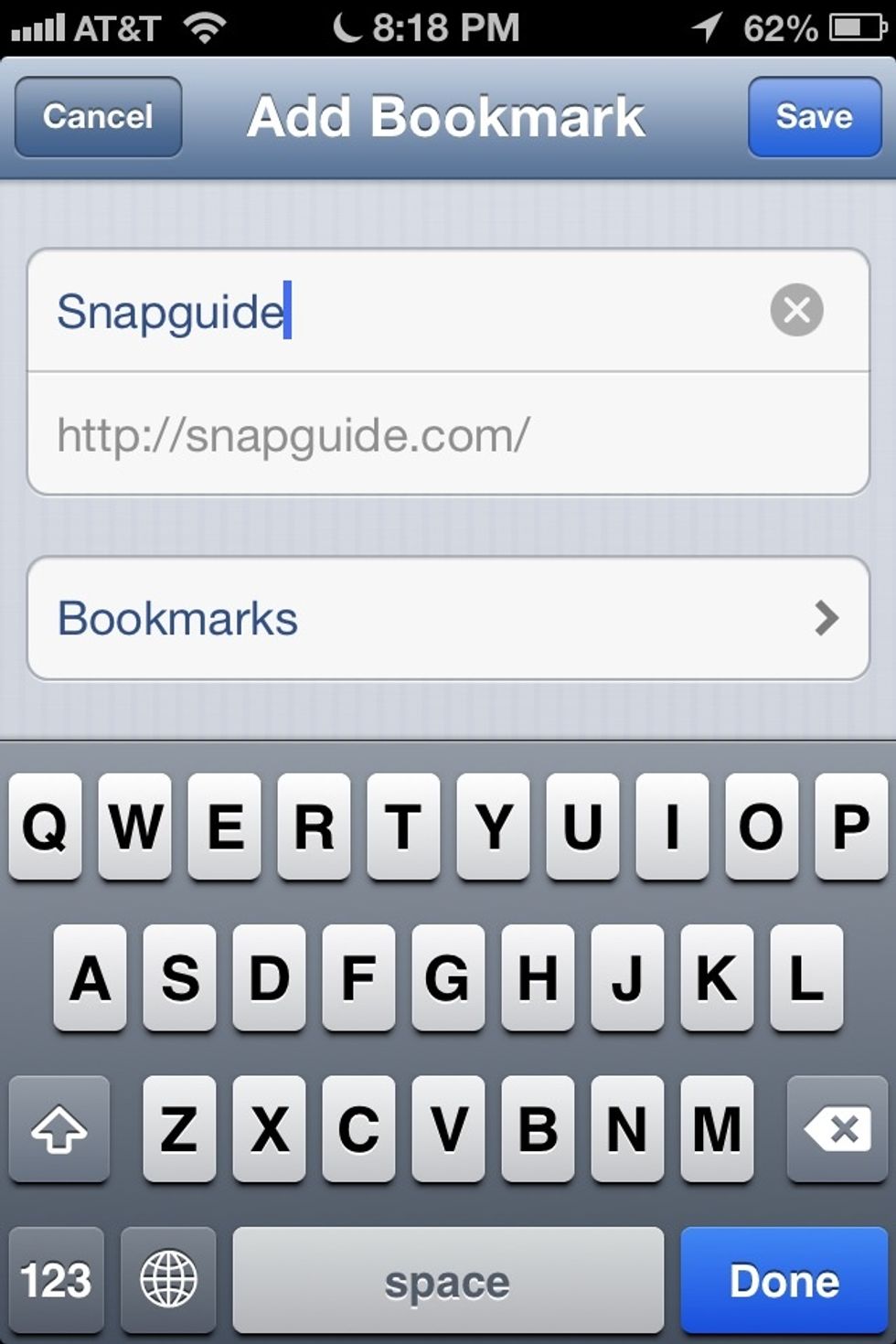 Next change the name of the bookmark (snapguide in this case) to....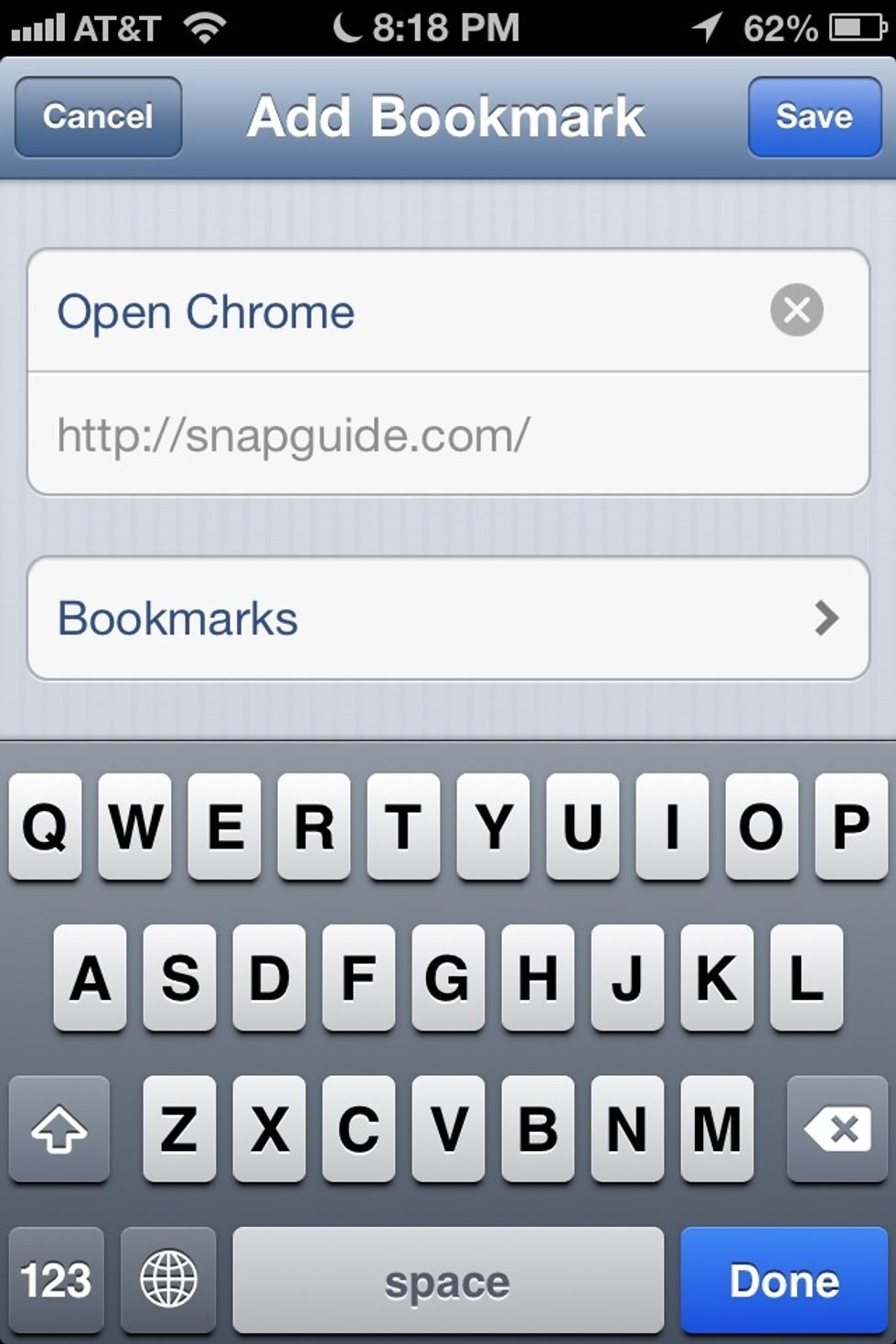 "Open Chrome". You can really name it anything you want. Just make it something that says what it does (open chrome, open with chrome, etc...). Then tap "Save".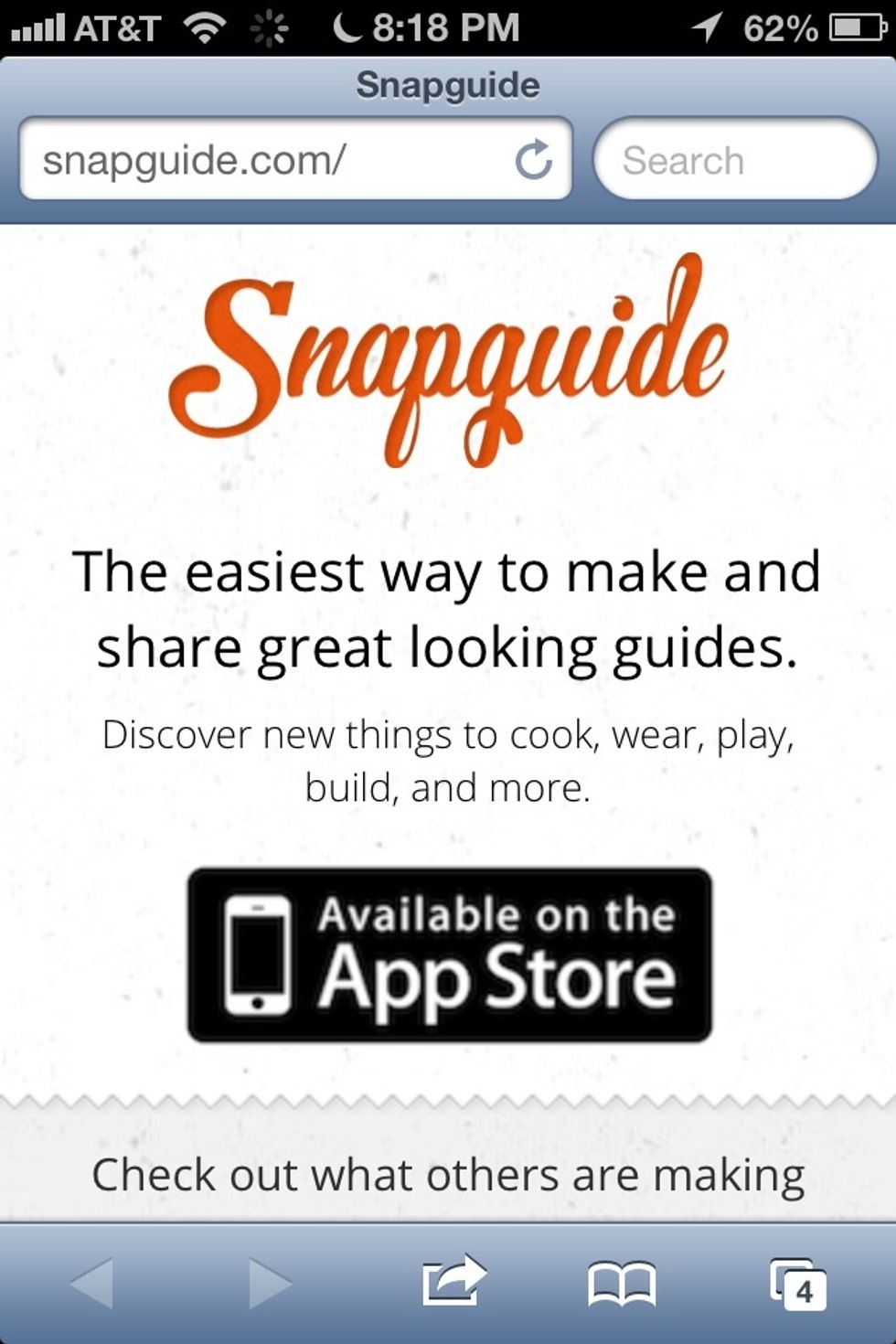 Now go back to the page you just bookmarked as "Open Chrome". Next we're going to edit the bookmark you just created. So tap the Bookmarks (open book icon) below.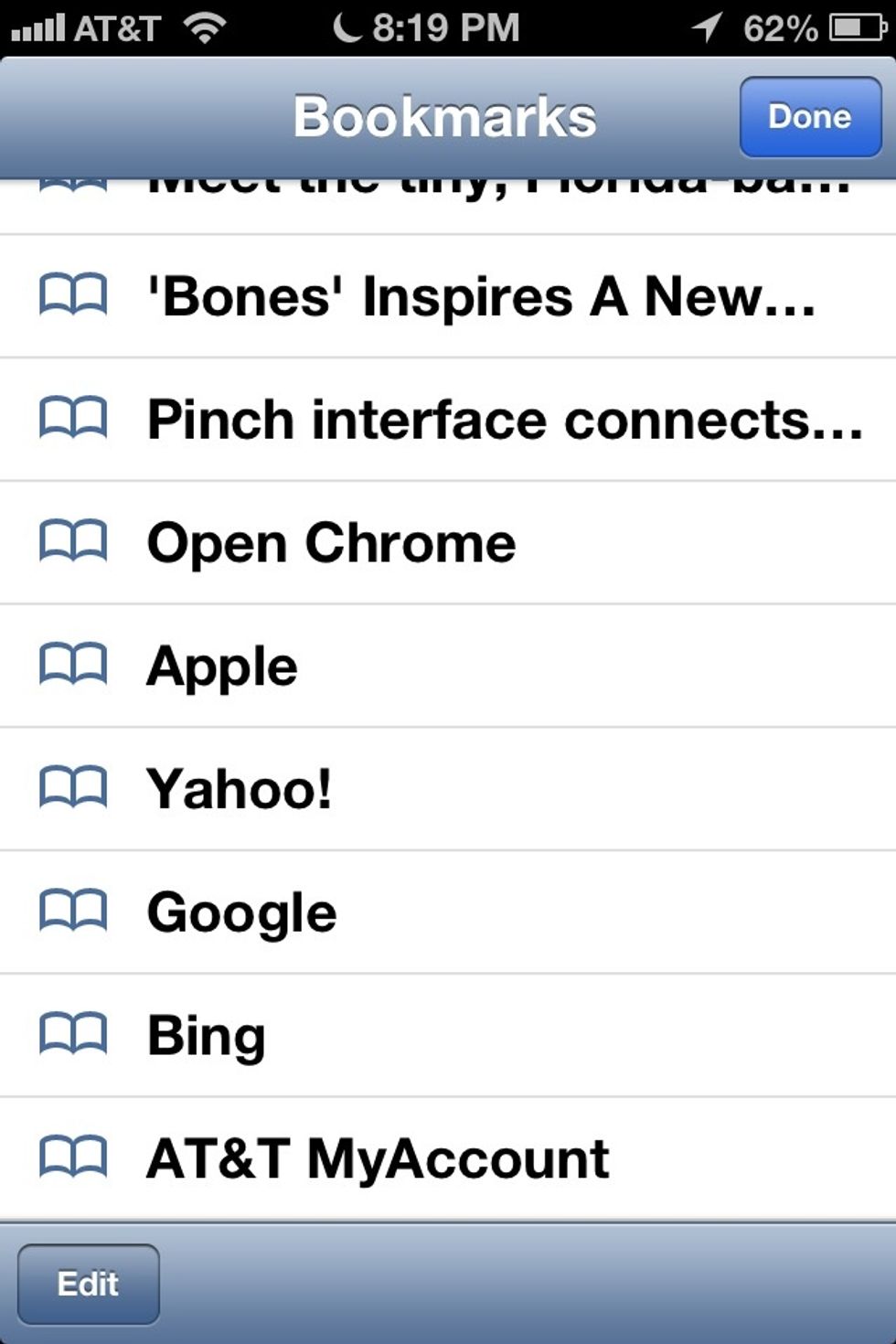 Find the "Open Chrome" bookmark you just created. Then Tap "Edit" in the lower left corner.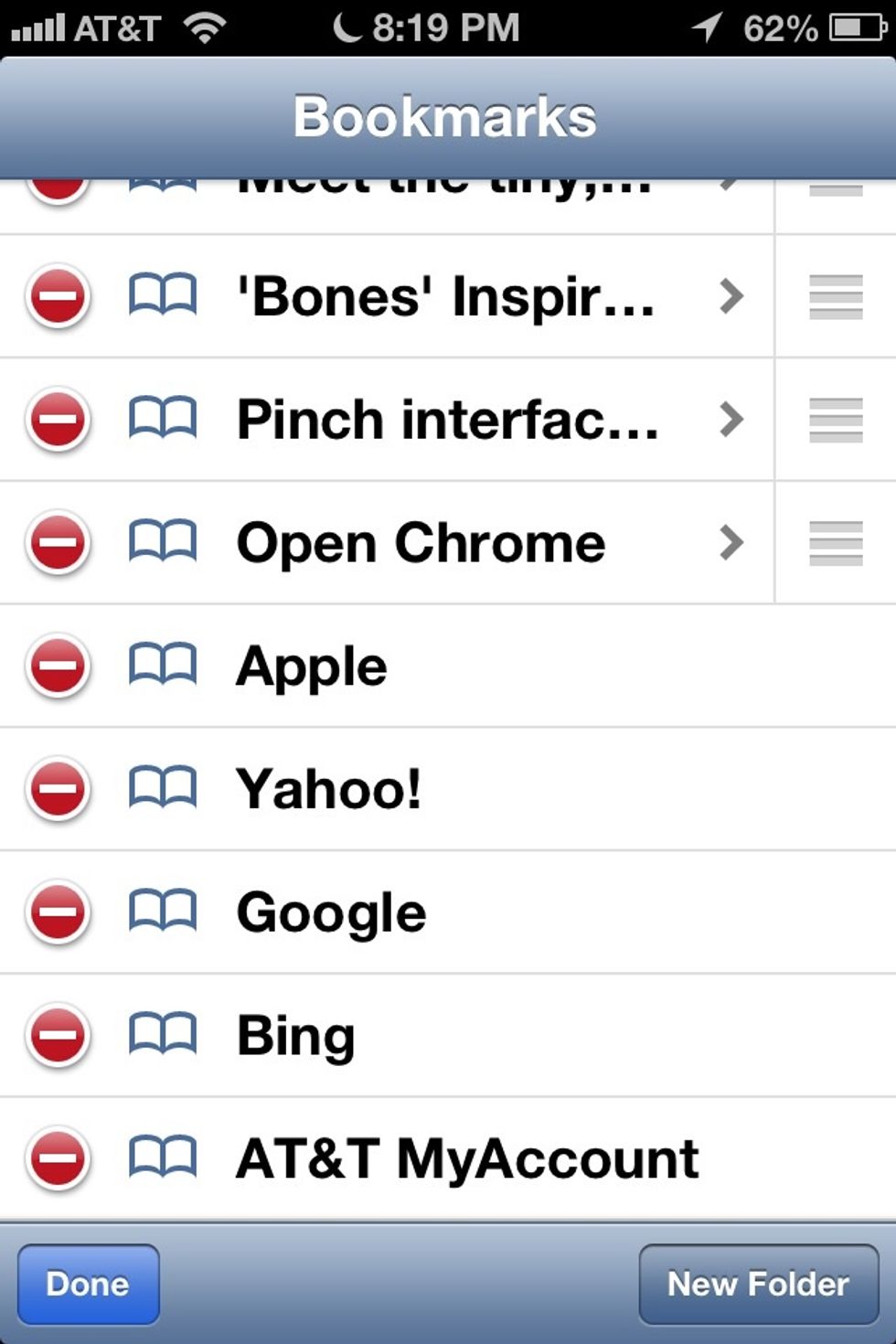 Tap the arrow to the right of the "Open Chrome" bookmark.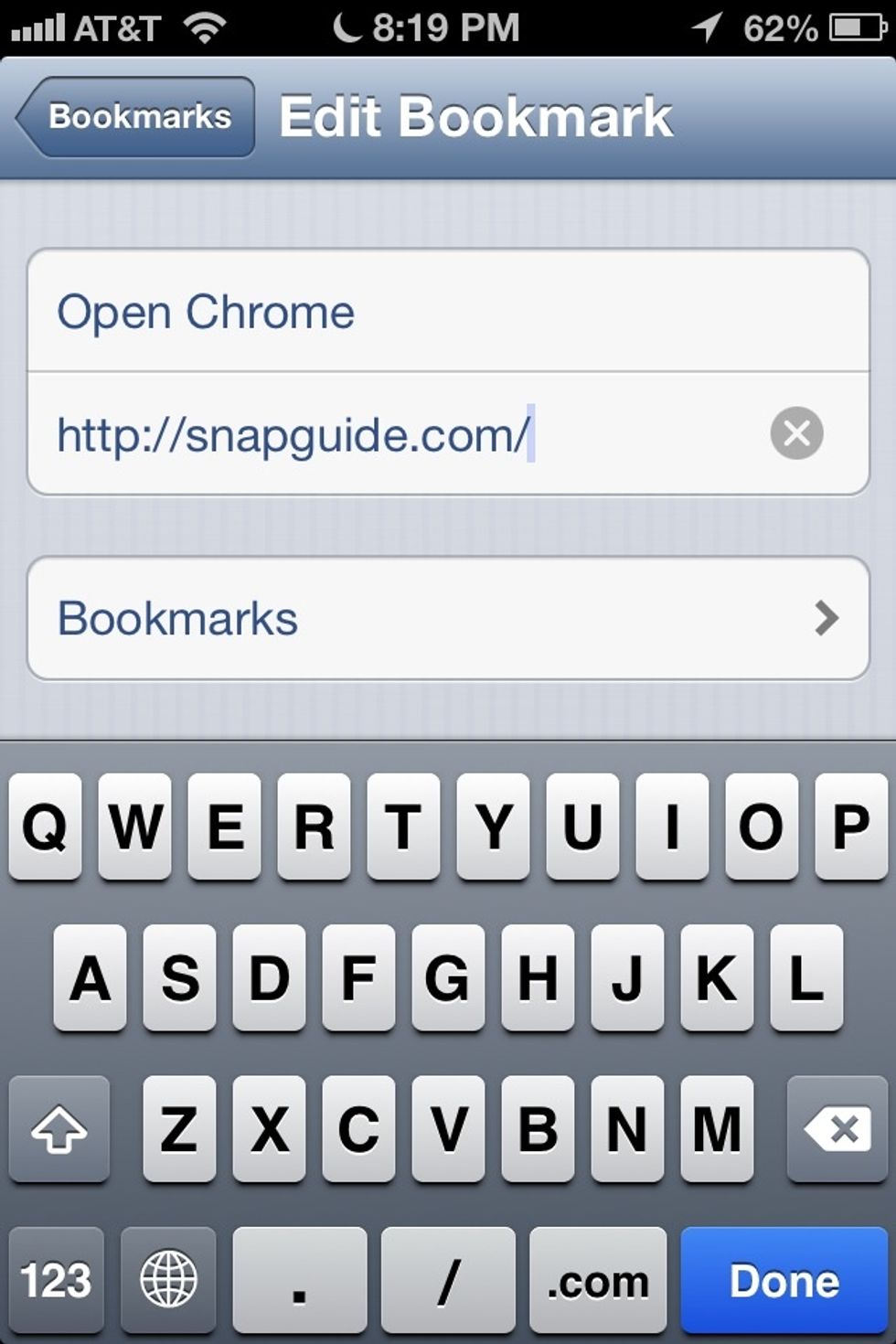 Now we're going to replace the URL with a script (code). In my example I'll be replacing the http://snapguide.com/ URL with a script.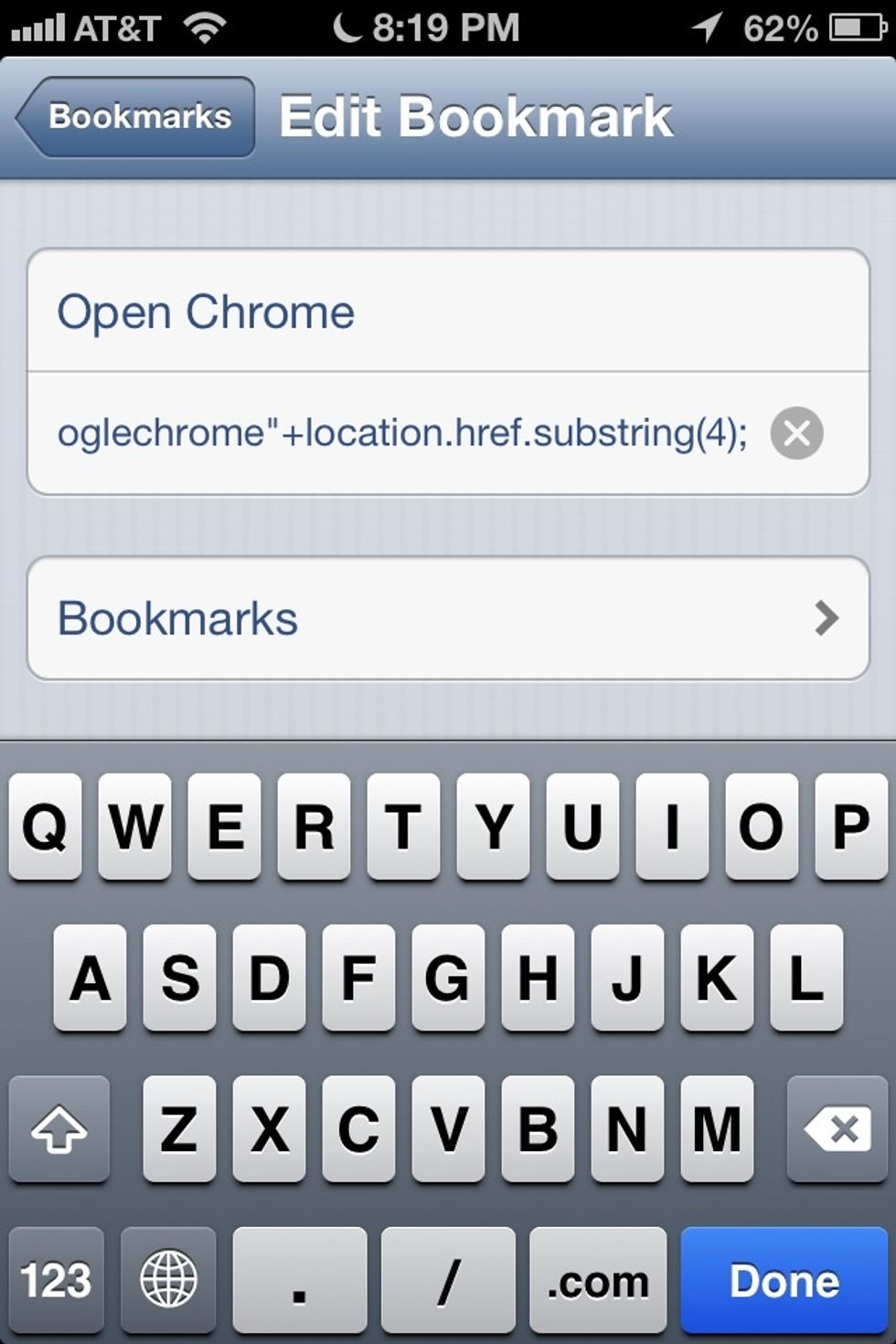 We can't copy from these snapguide steps but we can copy from the comments. So I'll paste it in a comment to this step. Copy it from there. Paste It in the bookmark then Tap "Done".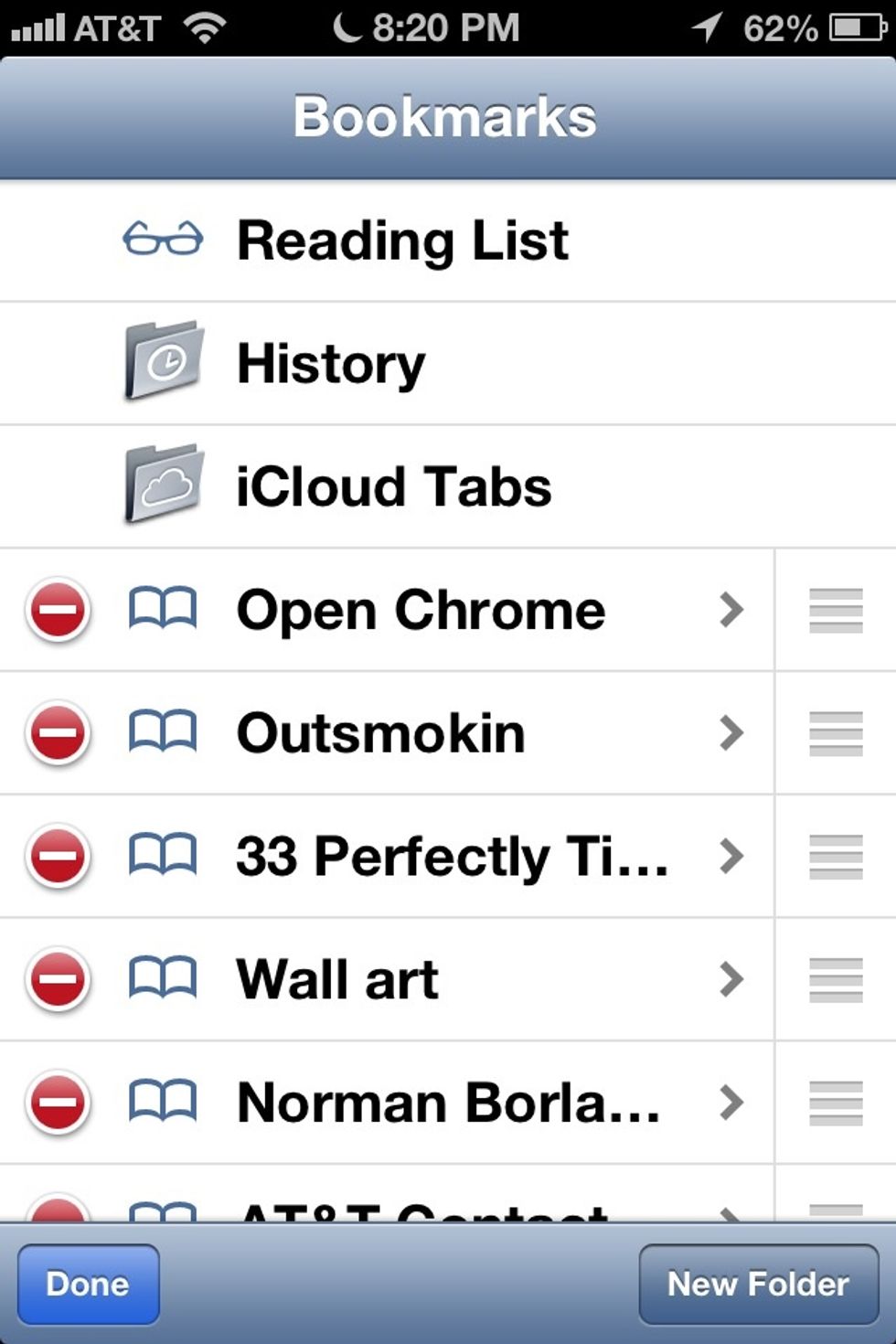 I like to move my "Open Chrome" bookmark to the top of my bookmarks. Save by tapping "Done".
To recap what we've done so far. We created a bookmark and named it "Open Chrome". Then we replaced the URL of that bookmark with a script you copied from the comment to step 11 of this guide.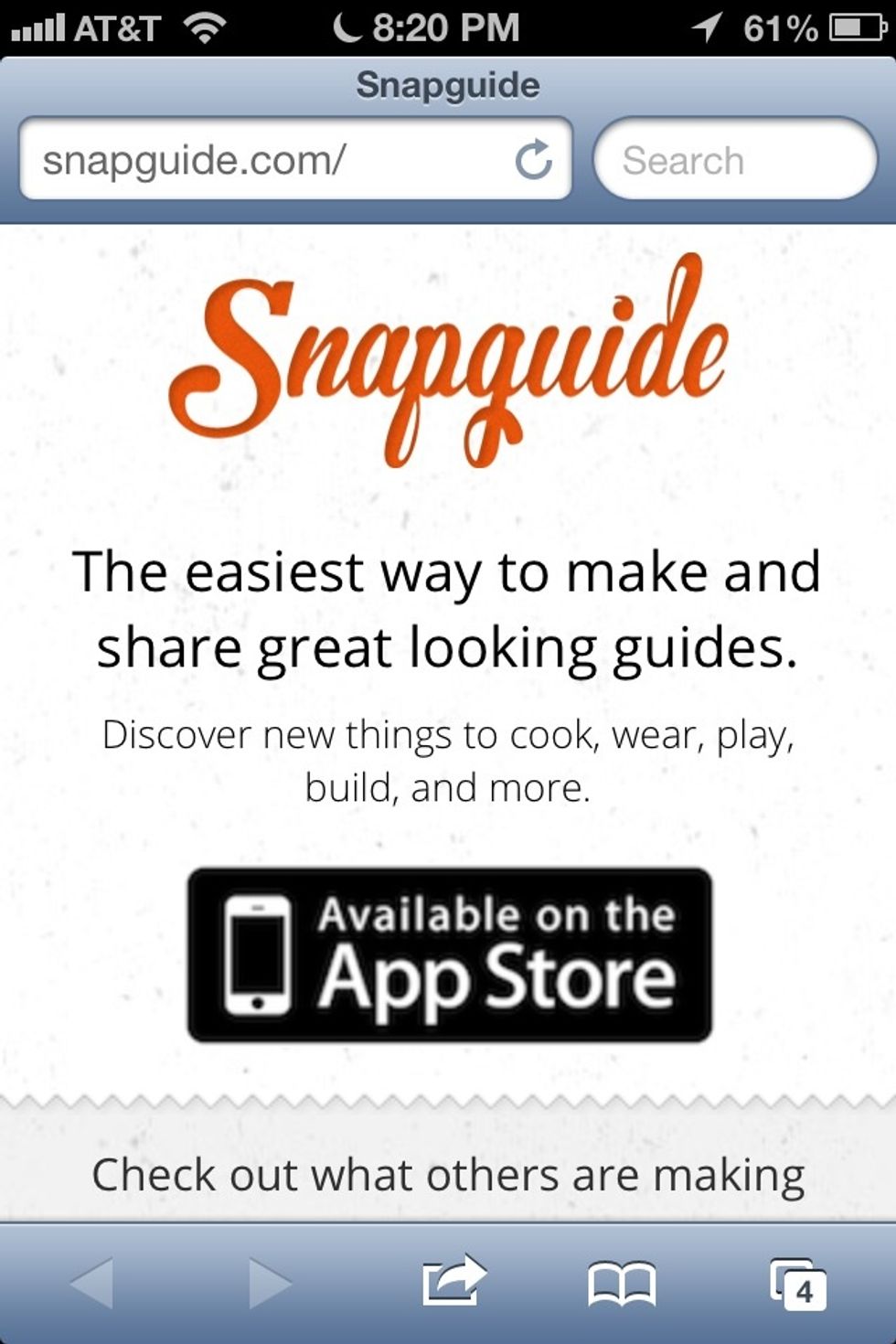 Thats all there is to it. To use: Go to any page in Safari that you want to open in Chrome. Tap the bookmarks icon (open book icon). Then tap the "Open Chrome" bookmark.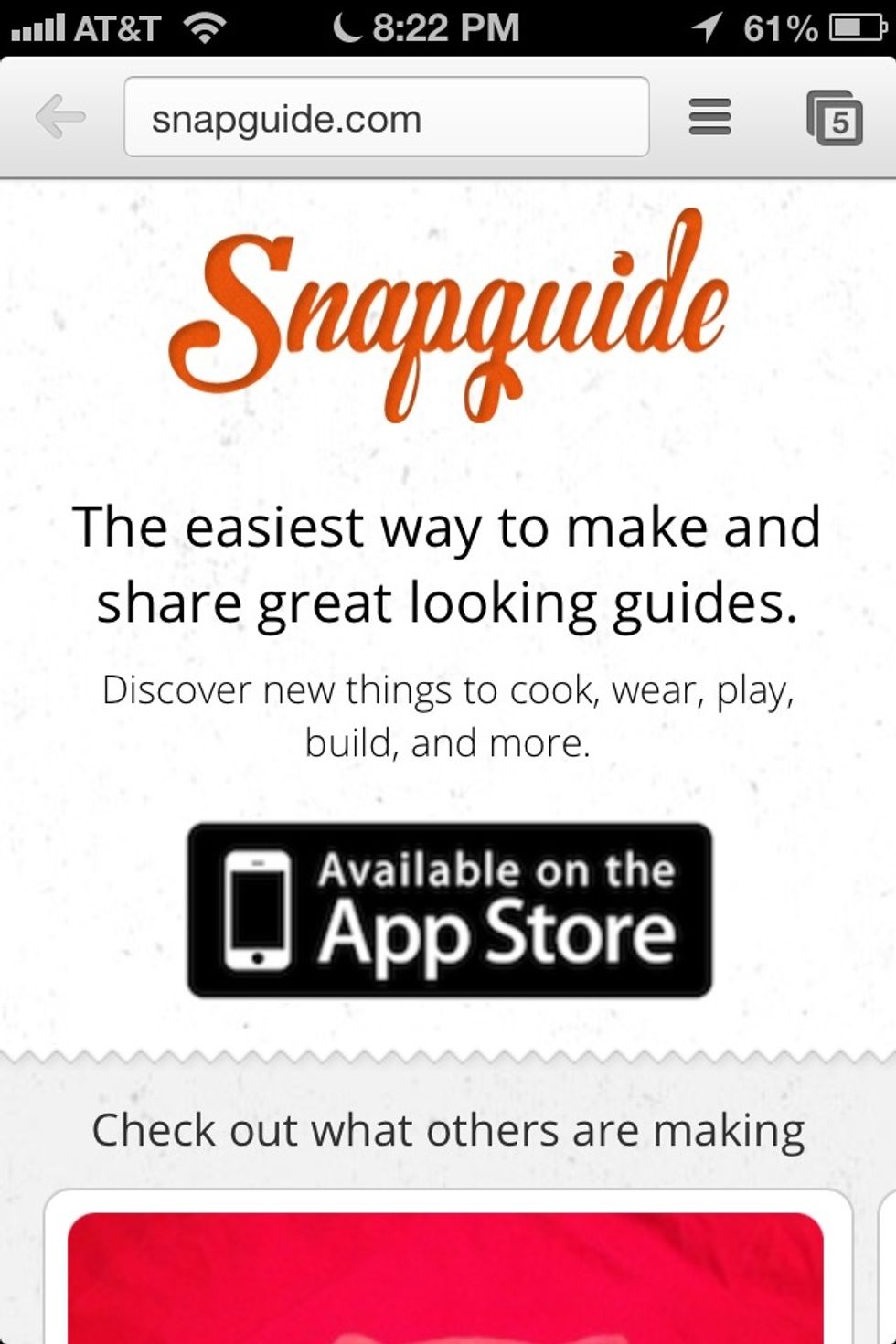 The page will automatically open in your Chrome browser.
I'll also add that this will not effect anything else on your device. If you end up not liking this all you'll have to do is remove the bookmark. So no worries. :)
Instead of copying an address. Then closing safari. Then opening chrome. Creating a new tab. Then pasting the address in. Now you just tap bookmarks then the open chrome bookmark.
The creator of this guide has not included tools
Ron Jaxon
I'm a semi professional magician. Graphic designer. I've been deaf almost 20 years but i can hear now thanks to the cochlear implant I got almost 2 years ago.