Open Gwen's iPad and Smartschool Course on iTunesU
1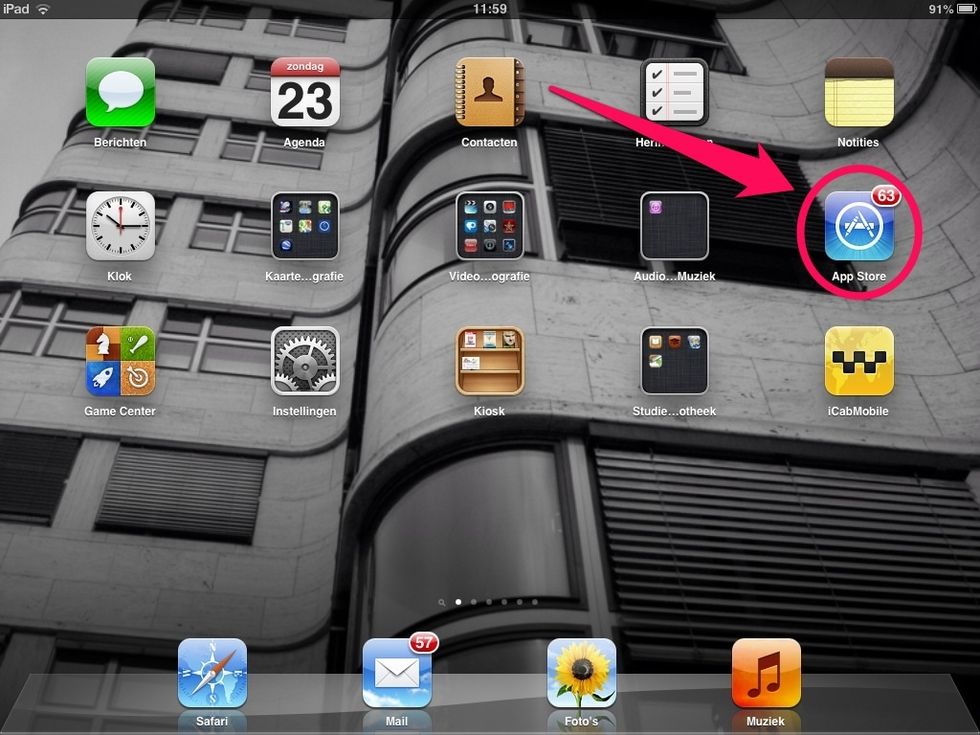 je installeert de gratis app Itunes U via de appstore op je iPad
Indien iTunes U reeds geïnstalleerd is, sla je deze stap over en open je meteen de app en ga je naar de online bibliotheek van iTunes U.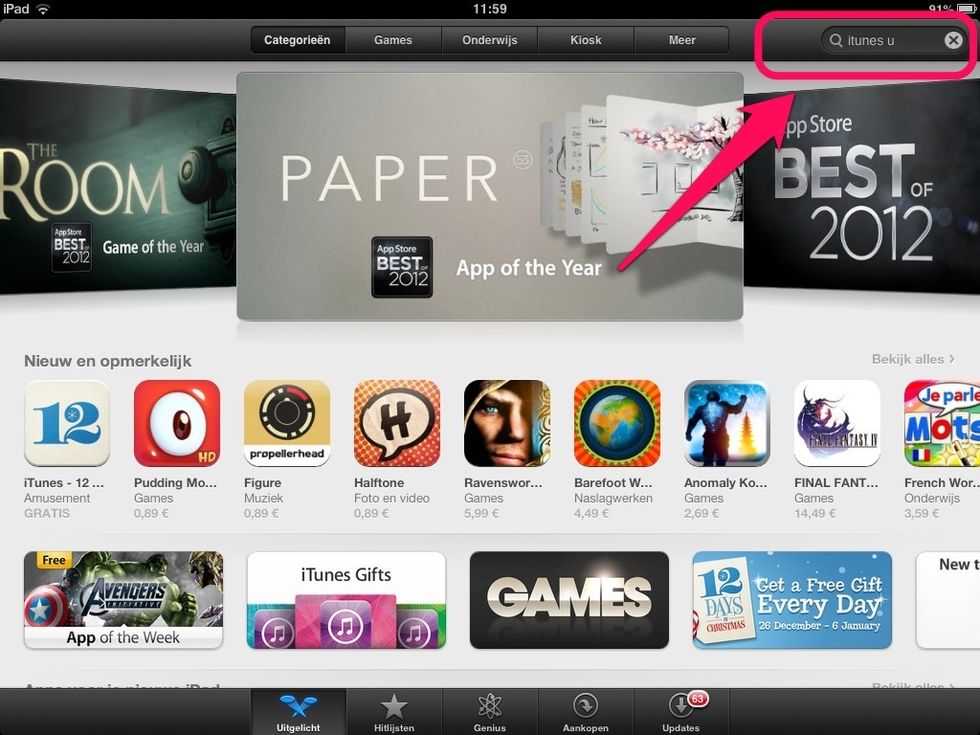 In de zoekfunctie tik je: iTunes U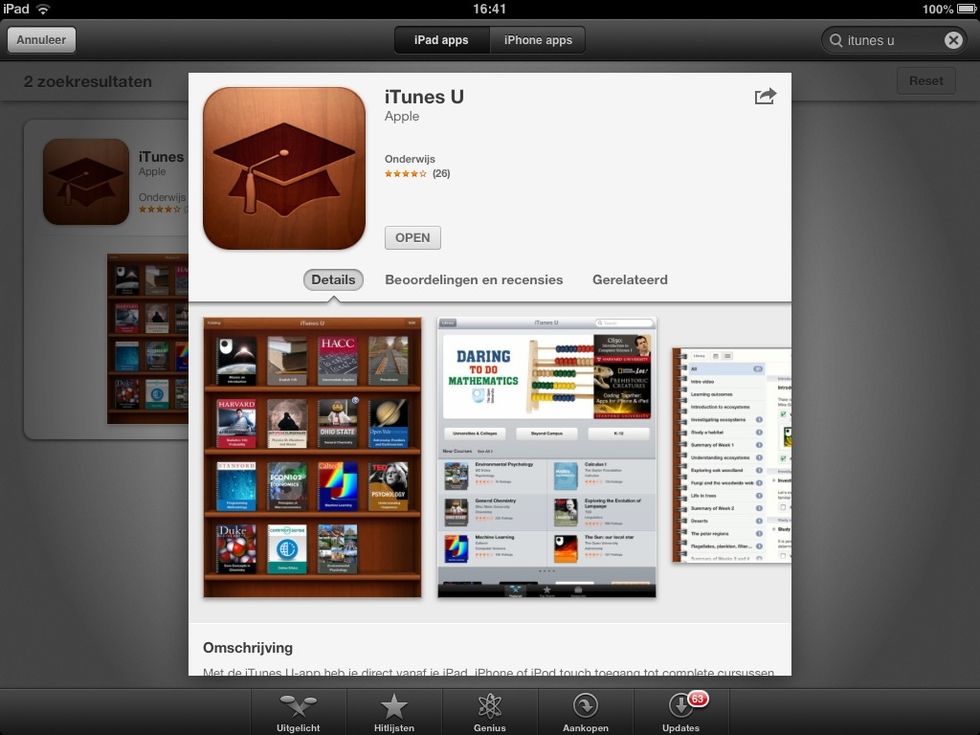 Installeer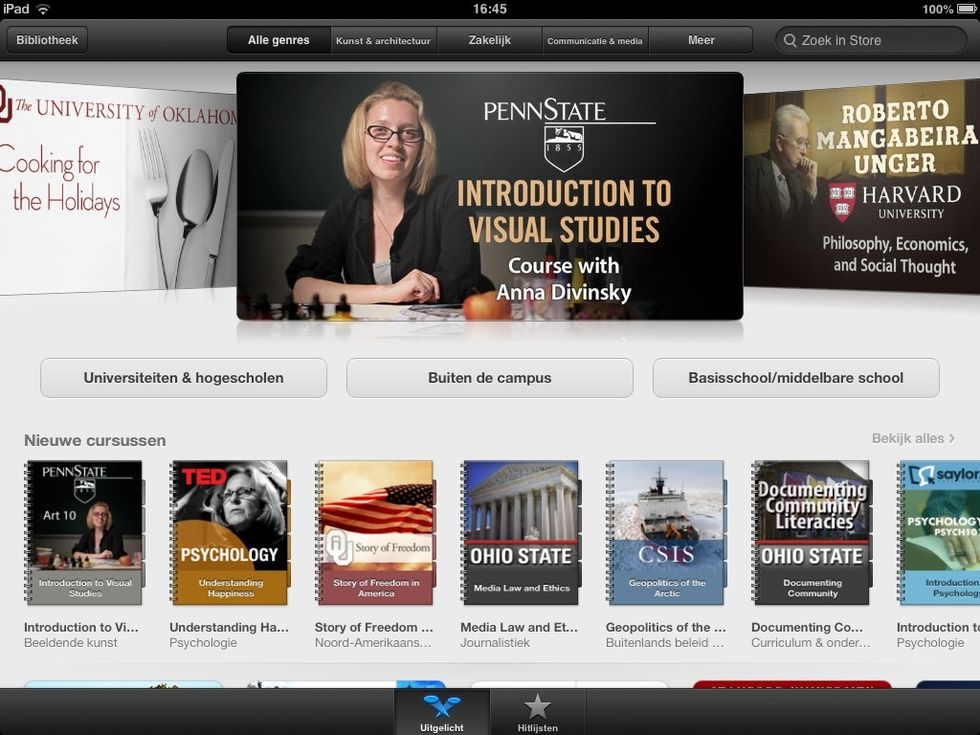 Eens geïnstalleerd, krijg je toegang tot de enorme open leeromgeving. Je vindt er cursussen terug van verschillende leerniveau's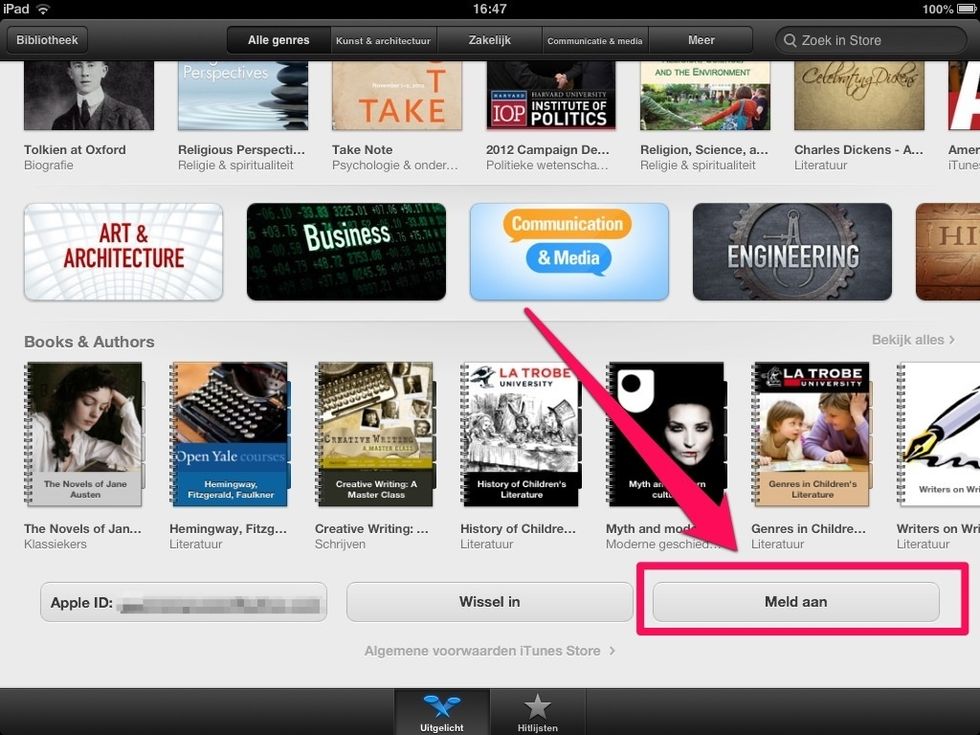 swipe naar de onderkant van het venster en tap op: meld aan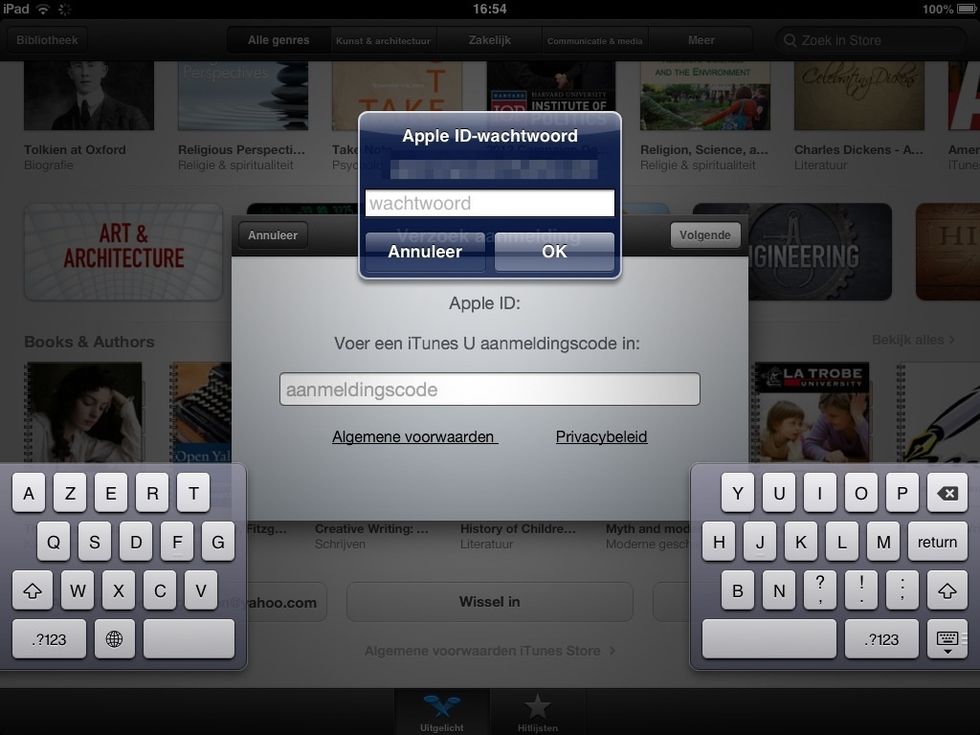 voer uw Apple ID in en tap op OK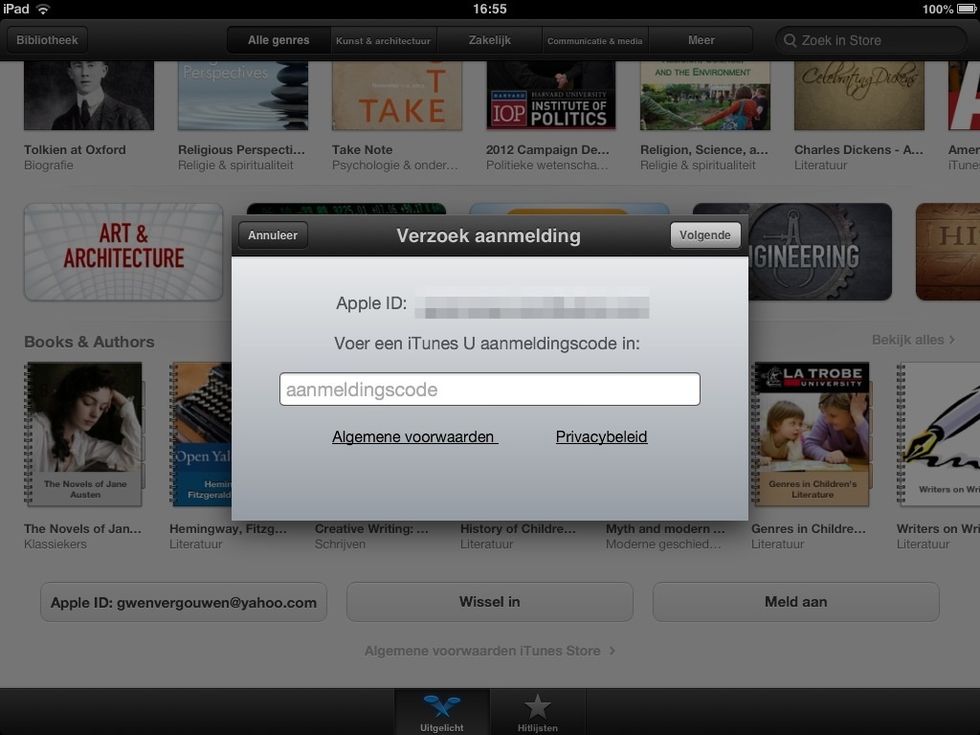 dan voer je een aanmeldingscode in. Deze heb je b.v. via mail ontvangen van je docent.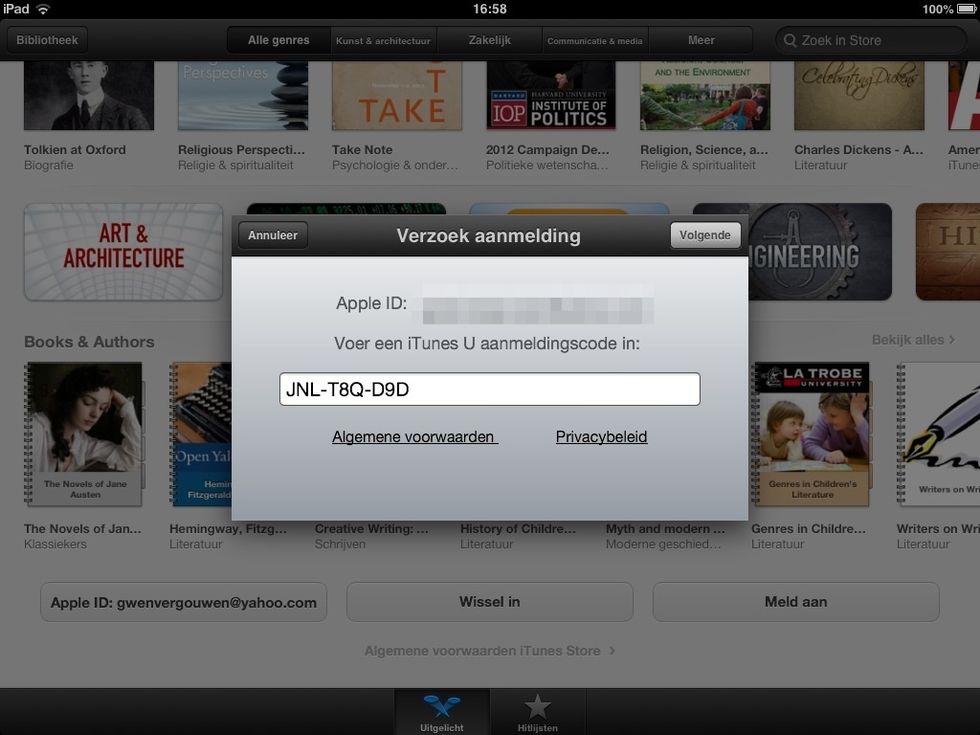 voor deze voorbeeldcursus over iPaddidactiek geef je deze code op!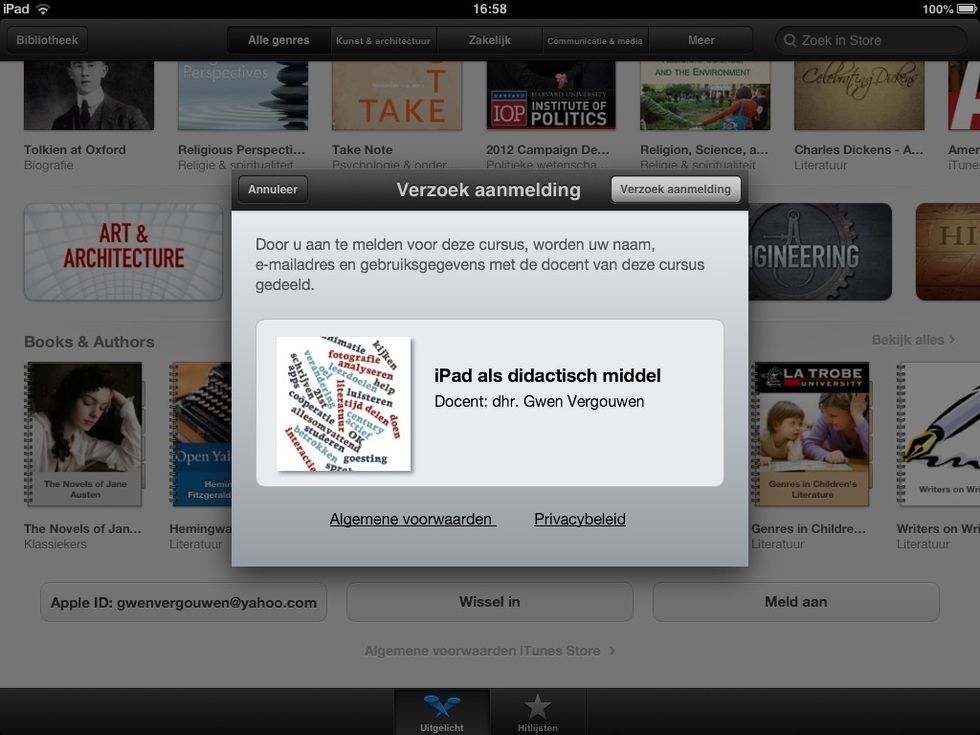 je krijgt vervolgens een verzoek tot aanmelding. Tap rechtsboven op het verzoek. Je docent ontvangt jouw aanvraag tot deelname aan de cursus. De docent bevestigt je aanvraag.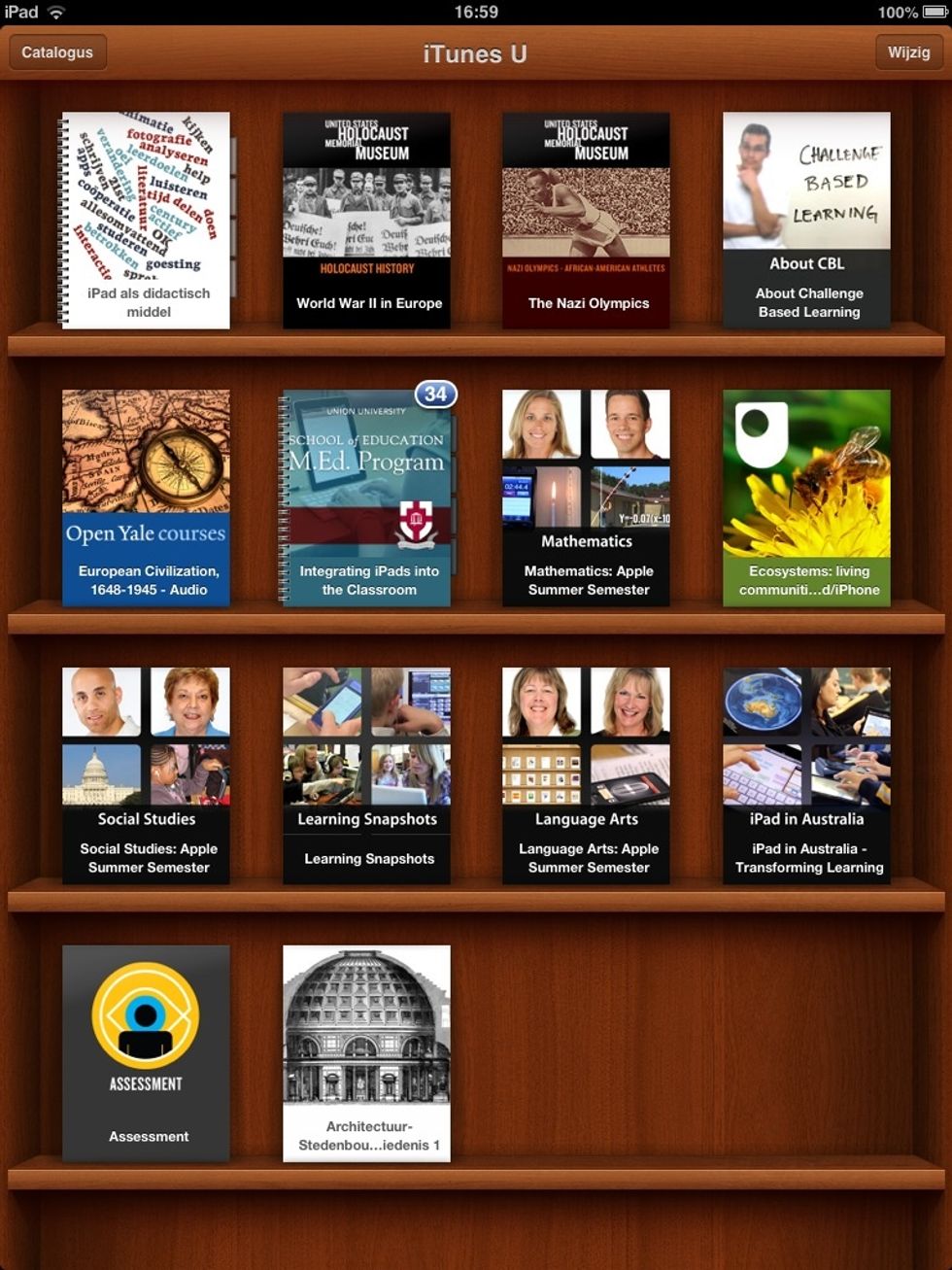 De cursus verschijnt op je cursusplank in iTunes U. OPM: dit proces kan even duren. Je docent zit immers niet permanent online om aanmeldingsverzoeken te bevestigen!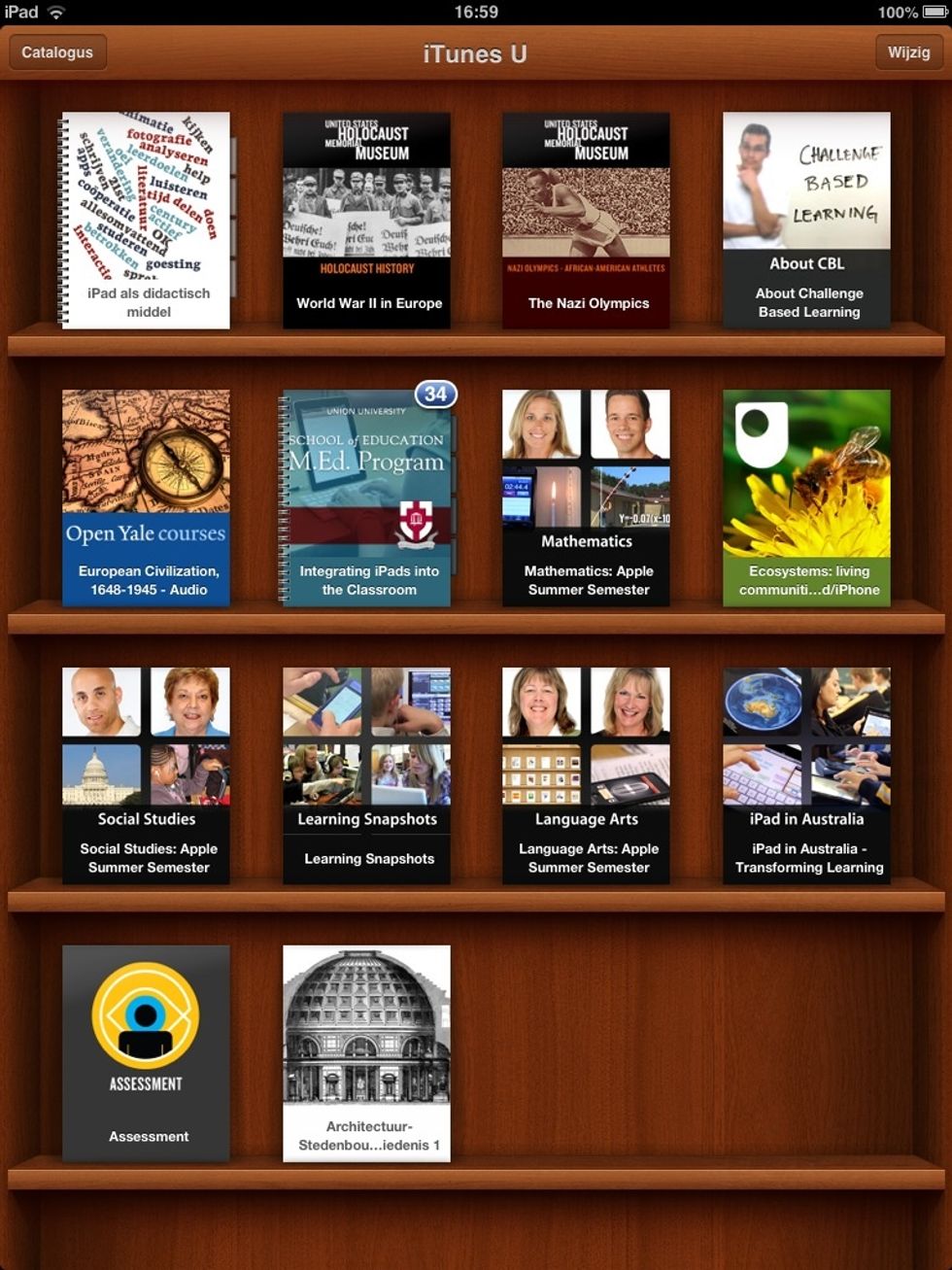 Open de juiste cursus door deze aan te klikken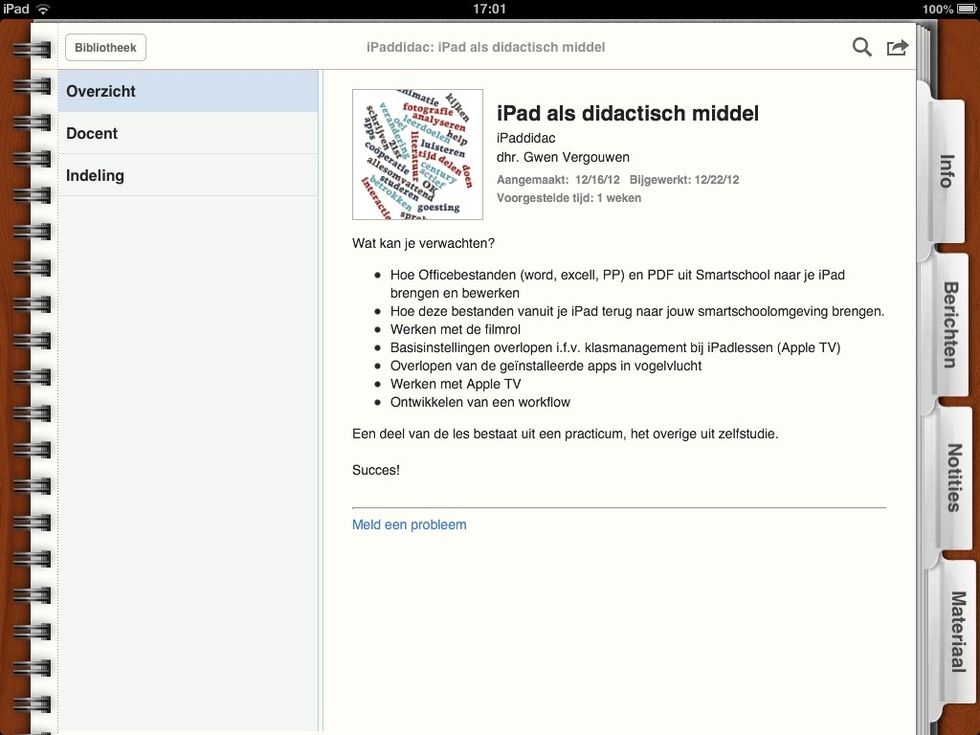 Een overzicht verschijnt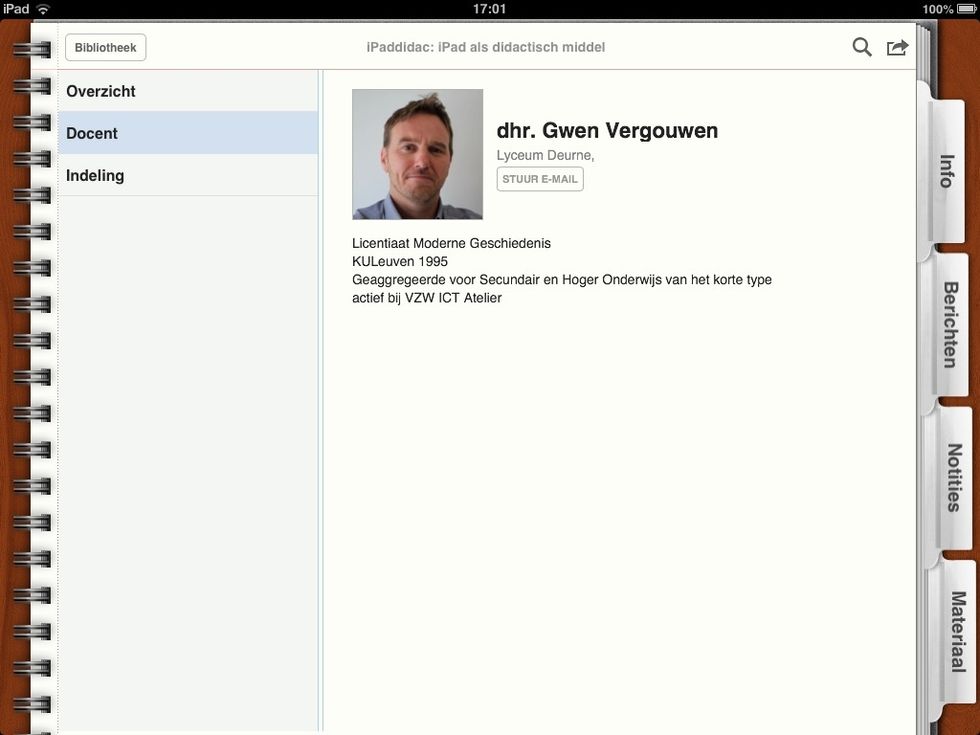 Door op docent te klikken, krijg je info over de cursusleider. Via de functie stuur e-mail kan je deze persoon berichten sturen over de cursus zoals vragen of opmerkingen.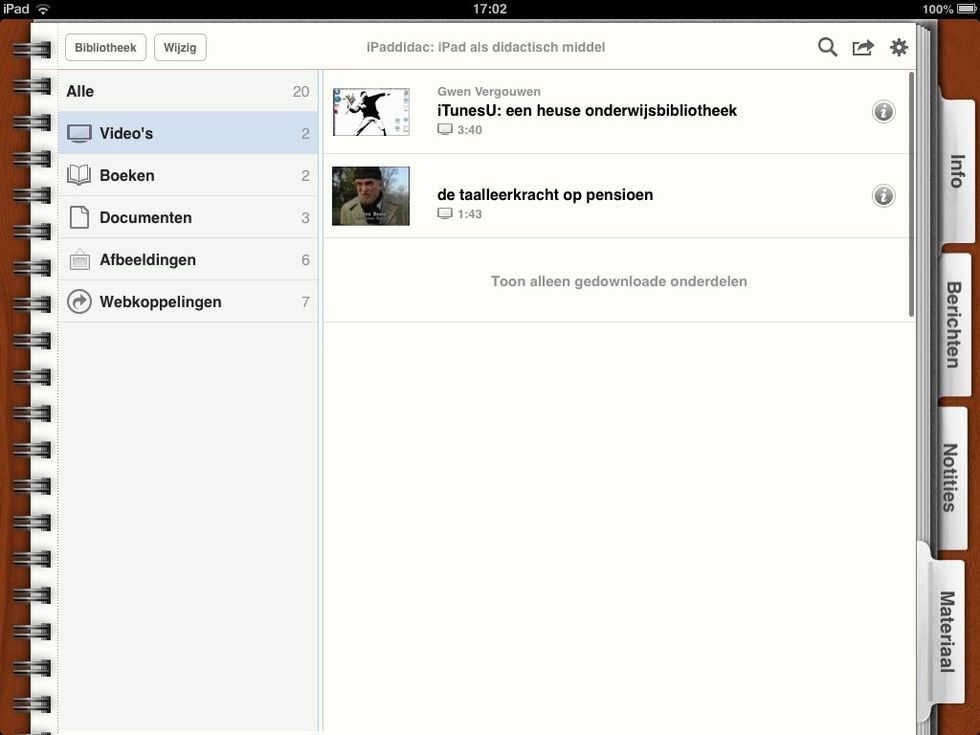 Als je de iPad horizontaal houdt, zie je rechts de verschillende rubrieken. Tap op materialen en je krijgt een overzicht van de leerinhouden netjes gerangschikt volgens type.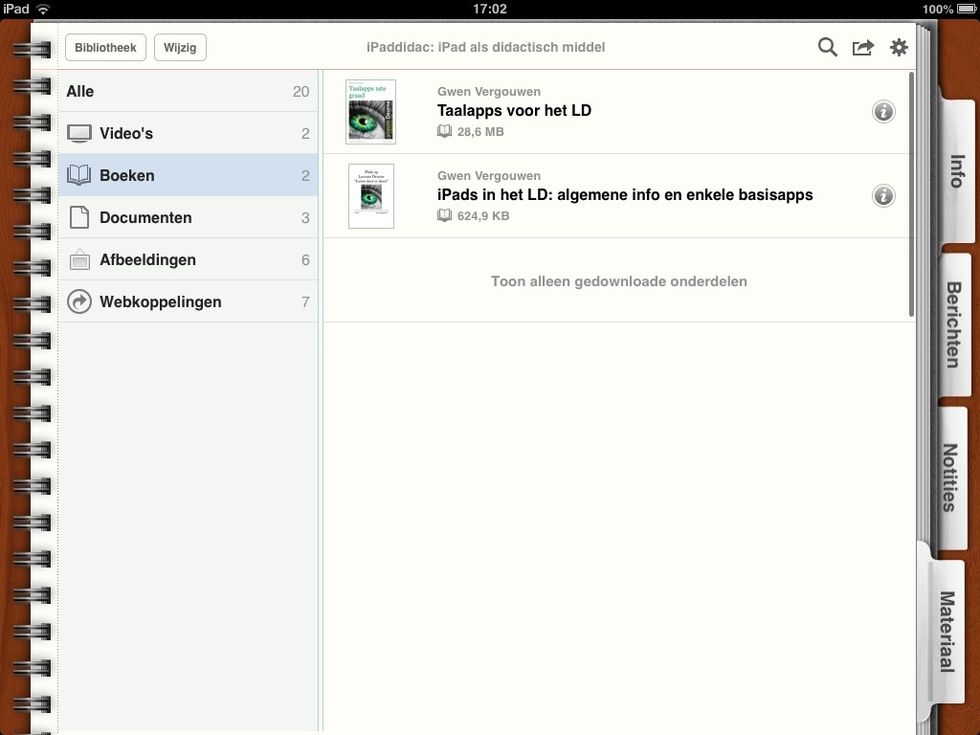 b.v. boeken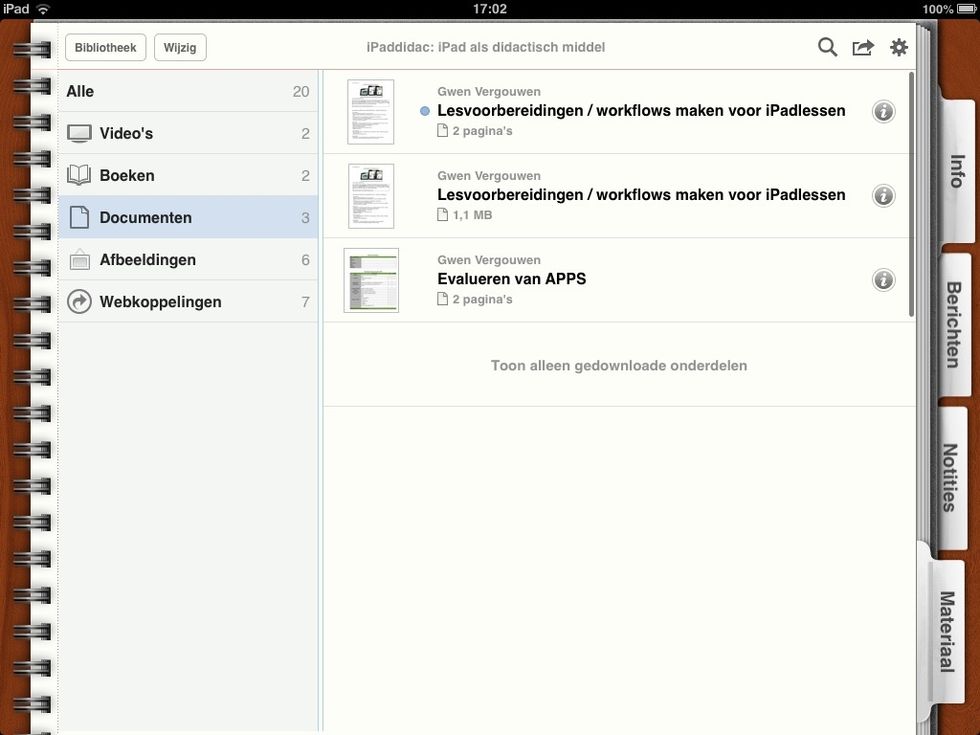 of tekstdocumenten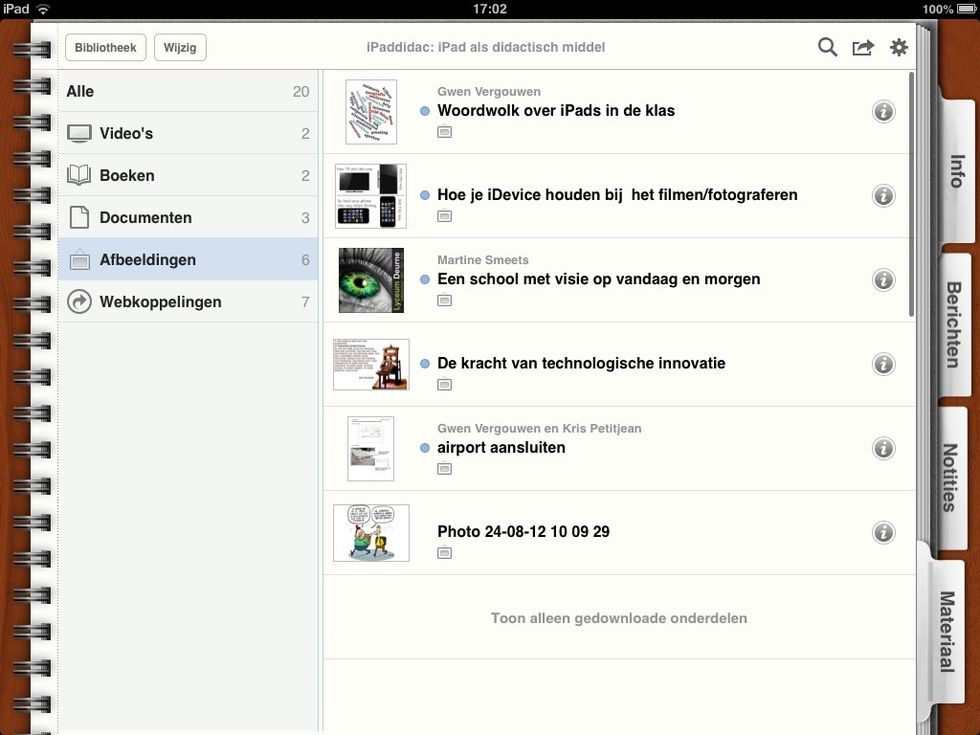 afbeeldingen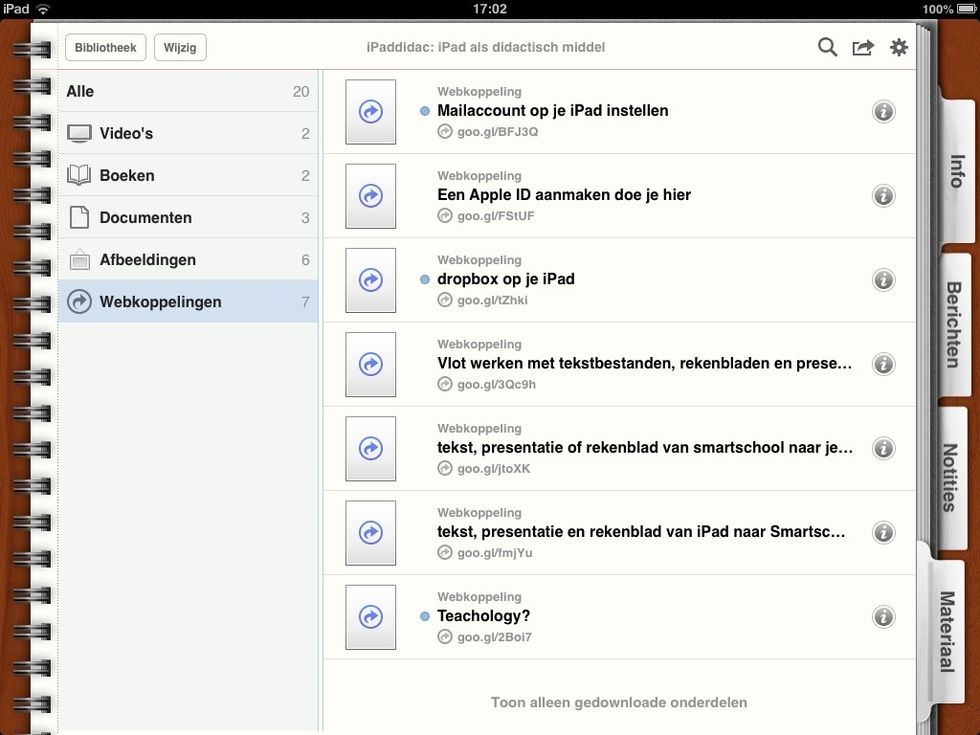 en webkoppelingen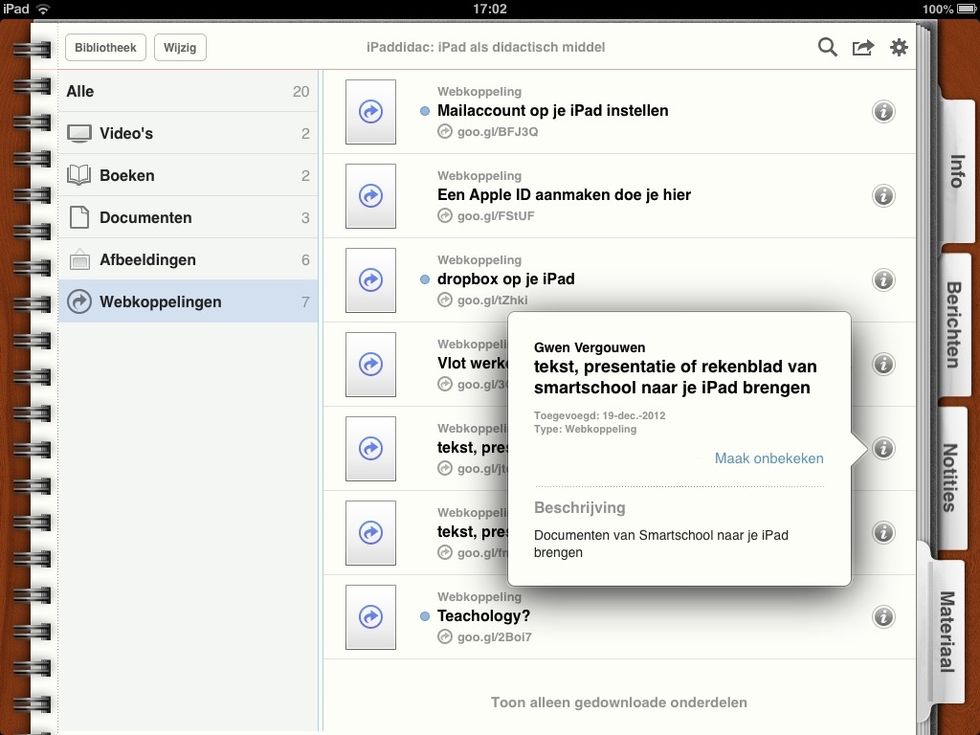 door op de "i" te tappen, bekom je gedetailleerde info over de aangeklikte leerinhoud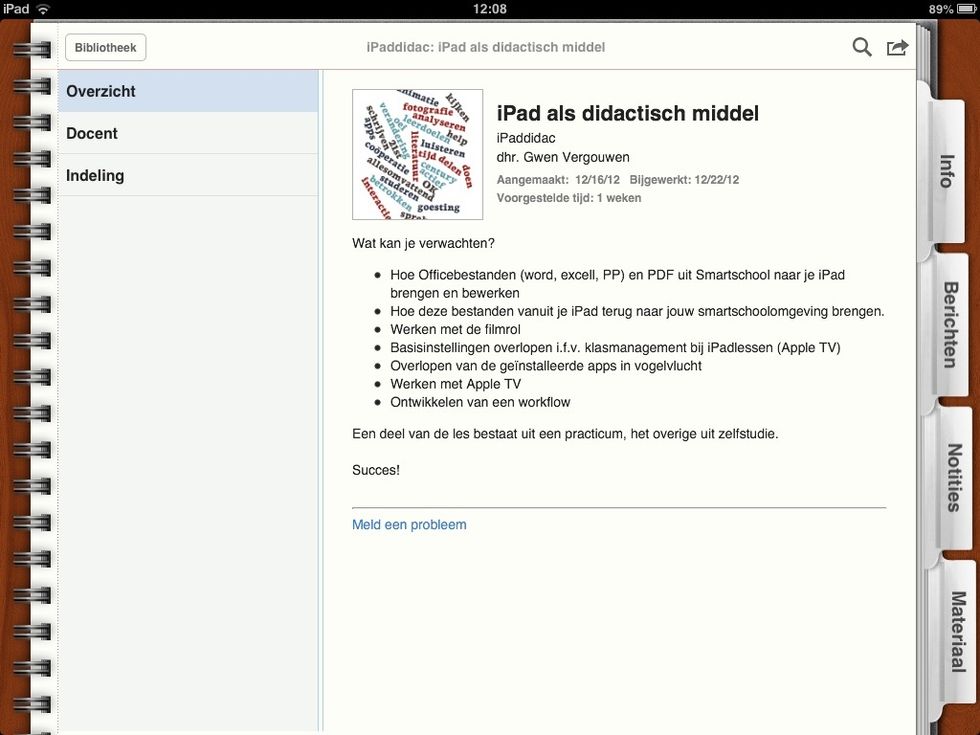 U kan nu aan de slag. Veel doe- en leerplezier.
The creator of this guide has not included tools
Gwen Vergouwen
Master Contemporary History\nat Lyceum Deurne\nco-worker at ICT Atelier \nApple Distinguished Educator 2013\nguide at Red Star Line Museum,\nowner of CUDHI-CONCEPT.