This brand has had the hard, green part removed and replaced with plastic shrink wrap. Do not buy if there are brown spots.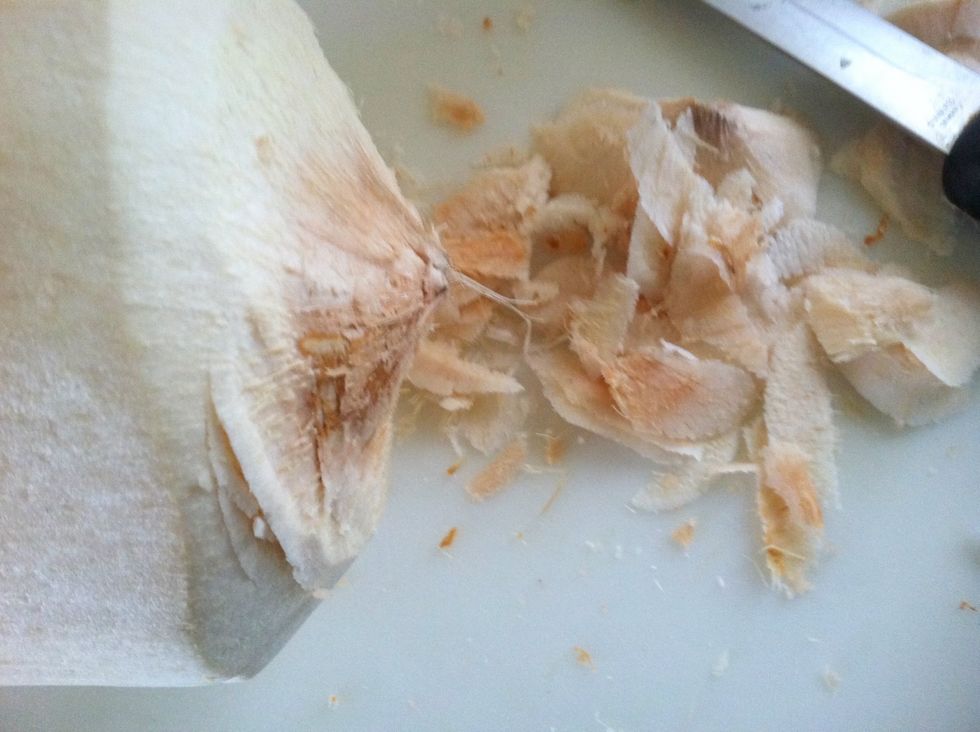 Lay it on its side. Cut into the point at the top. Shave in a downward motion toward the cutting board until you reach the shell.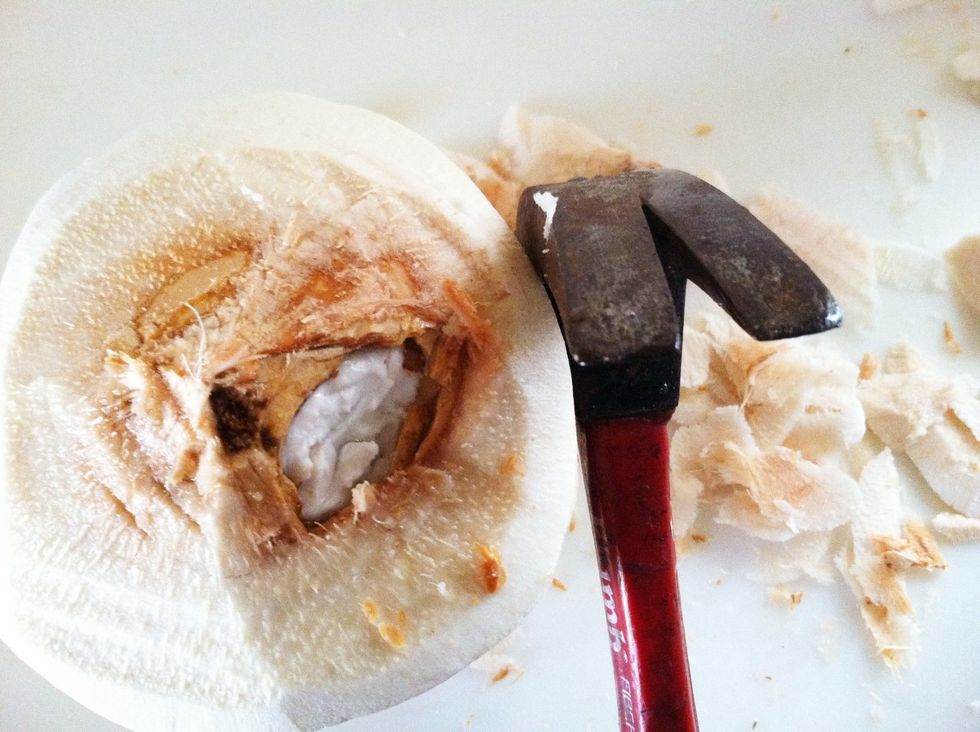 Using the claw side of a hammer, create a hole just large enough to expose the coconut flesh/meat. Poke a hole through the flesh with a knife.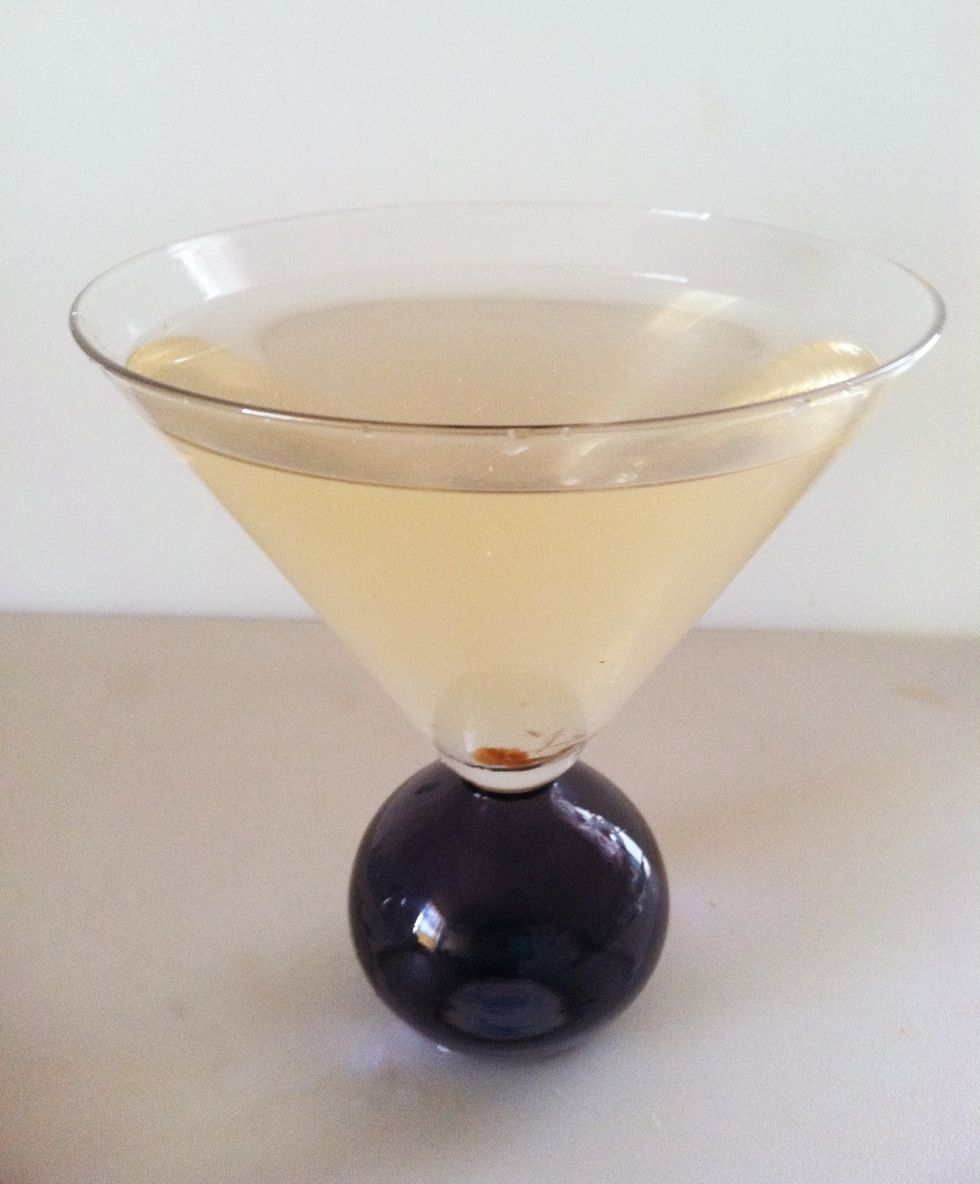 Pour the water into a glass. Fresh coconut water is clear not yellow like this. This will have a strange taste and will not be refreshing.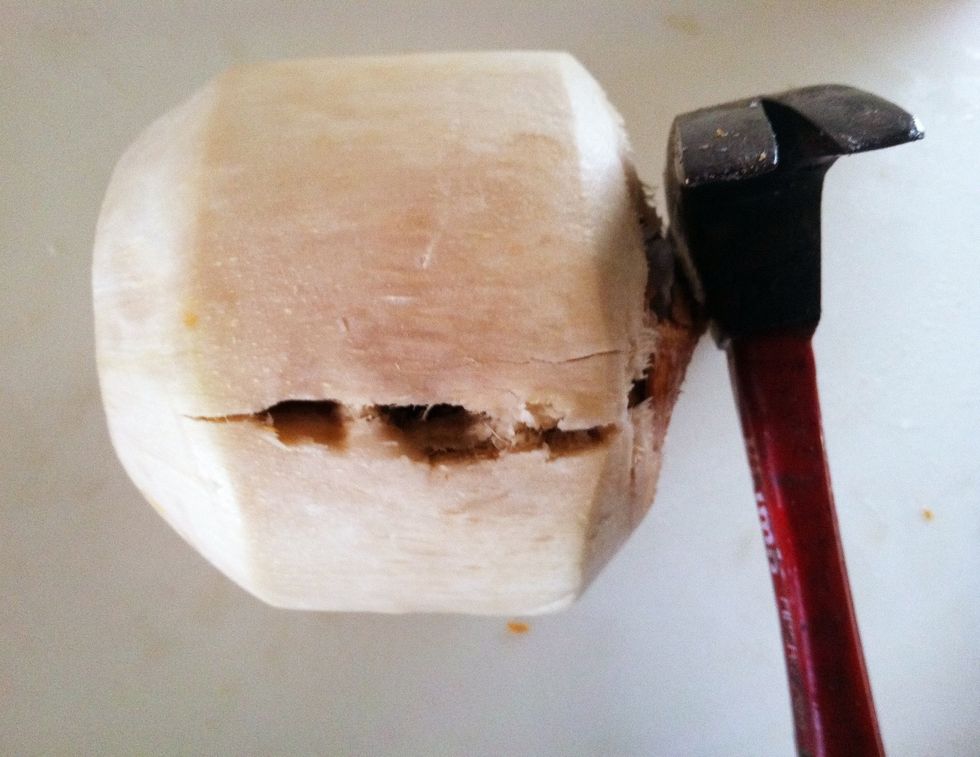 Using a claw hammer, carefully crack open one side. Then turn it over and repeat on the other side.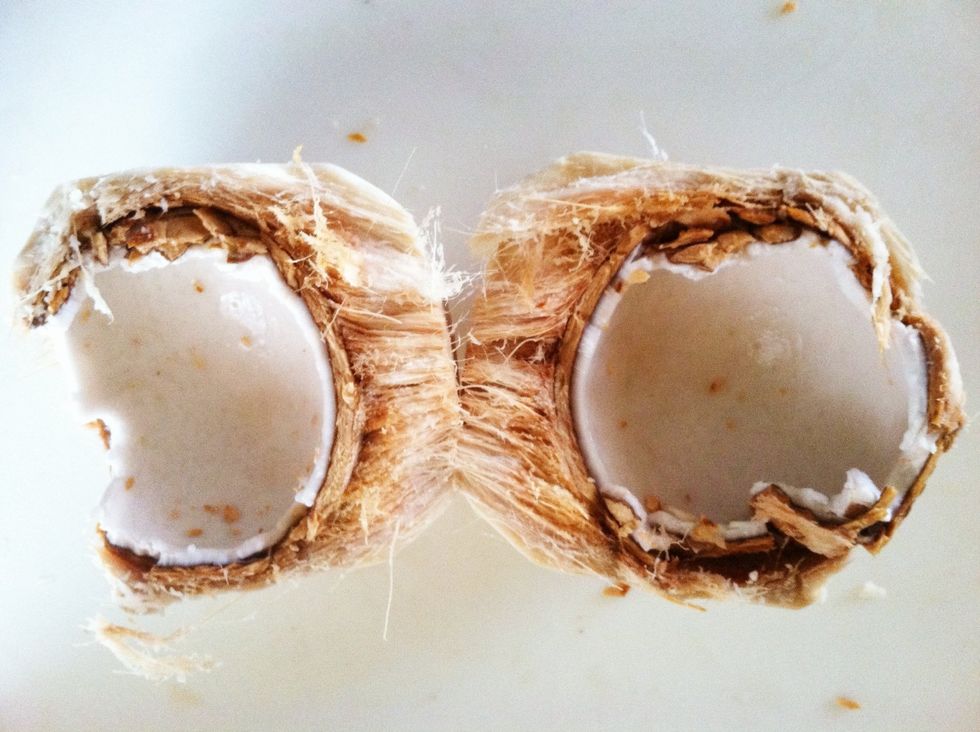 Pull apart. The soggy flesh is a sign that it is beginning to break down. The flesh should be firm.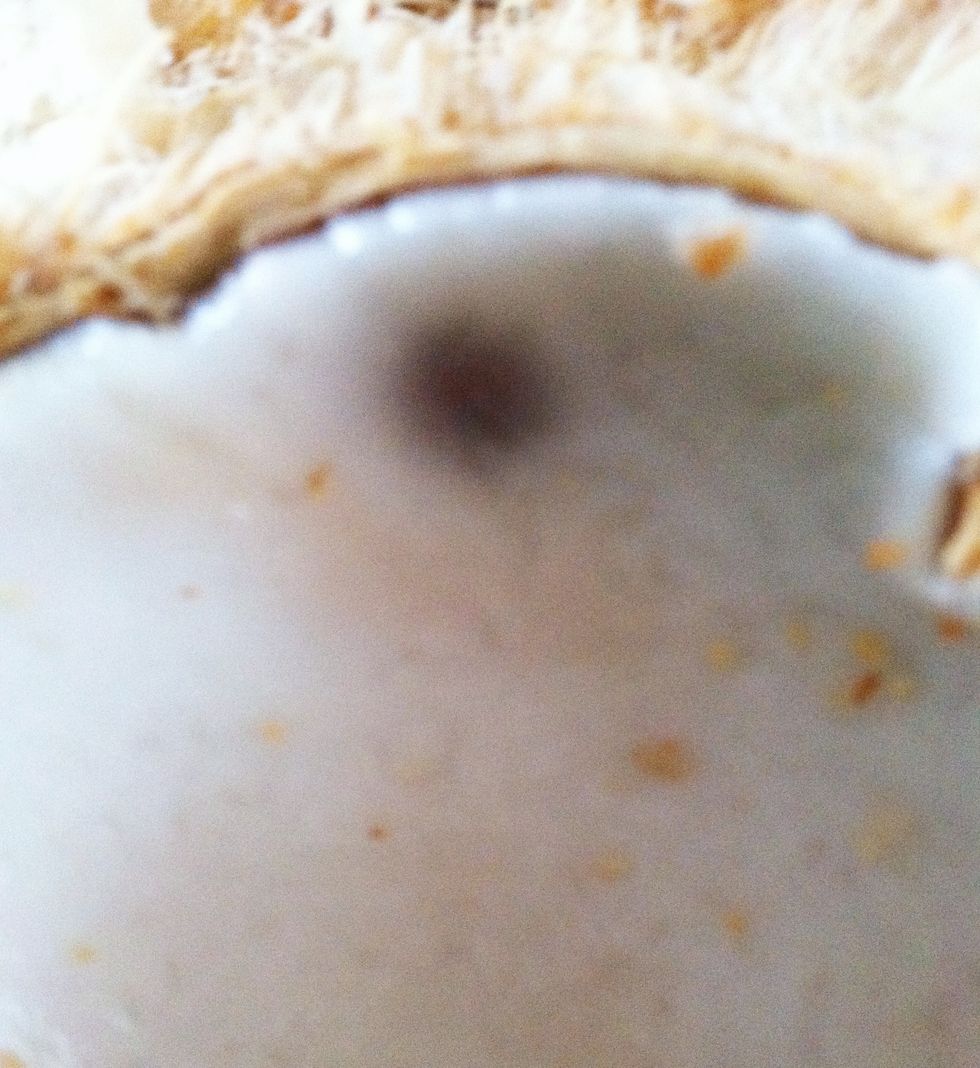 The mold is evidence of spoilage. Removing the hard, green shell reduces the shelf life considerably. The shrink wrap does not provide similar protection from decay.
There is no 'sell-by' date on this product so be cautious in consuming the water or the flesh. Thank you for viewing my guide.
Other Coconut Guides: Open a Coconut, Easy Peasy https://snapguide.com/guides/open-a-coconut-easy-peasy/ Make Coconut Oil https://snapguide.com/guides/make-coconut-oil/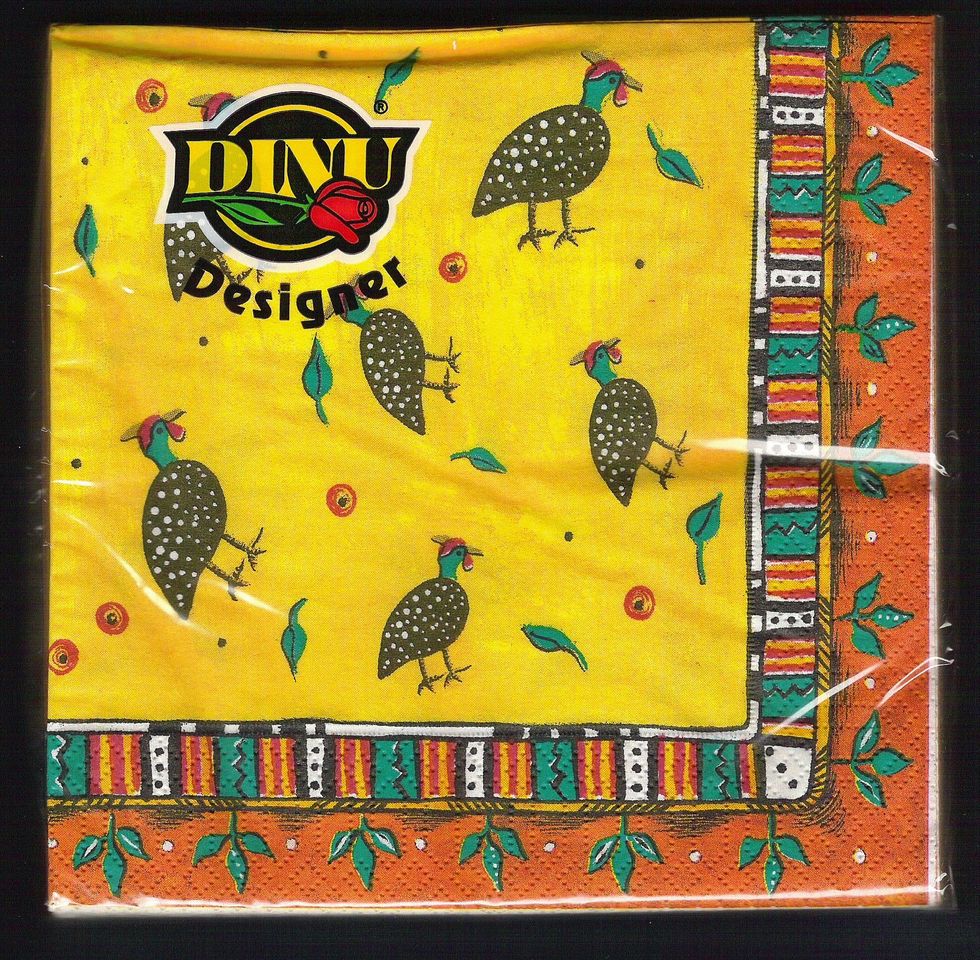 For awesome napkins to compliment your dishes, click on http://goo.gl/wRi61C.
The creator of this guide has not included ingredients
African Frames
For beautiful napkins to enhance your table settings, please click on the link. Collector of Anything & Everything that Inspires me. SEO expert (in the making:)