Pomegranates have many health benefits. Here is a guide to how to open them with minimal mess so you can enjoy!
12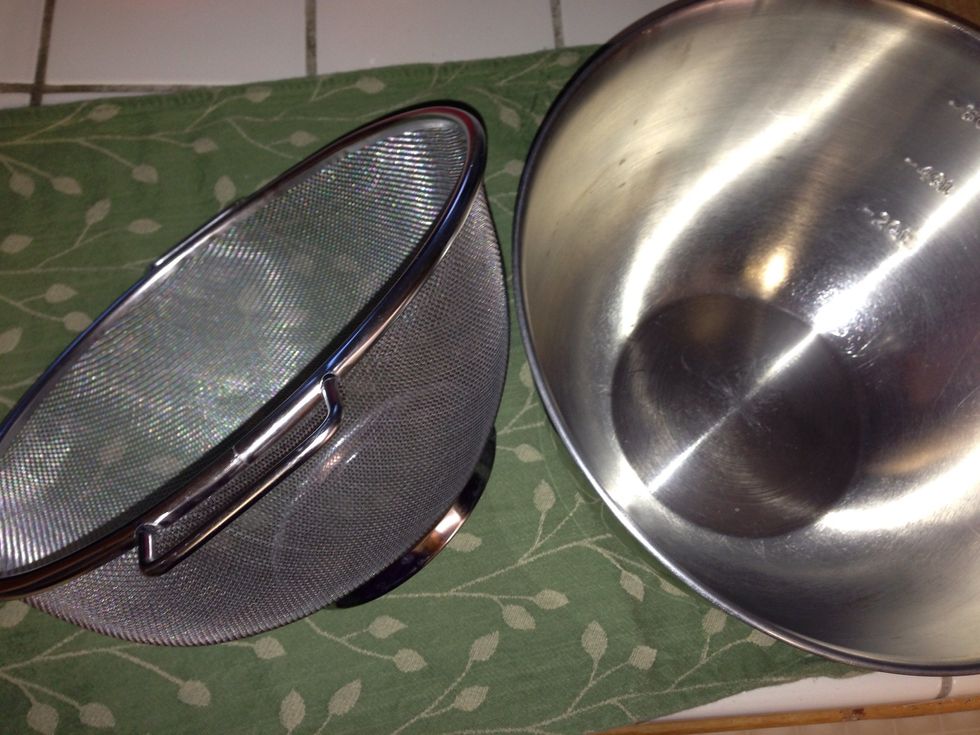 Have your strainer and bowl handy. It's even easier if the strainer can fit inside your bowl, but if not its ok. You can still achieve the same results with minimal mess.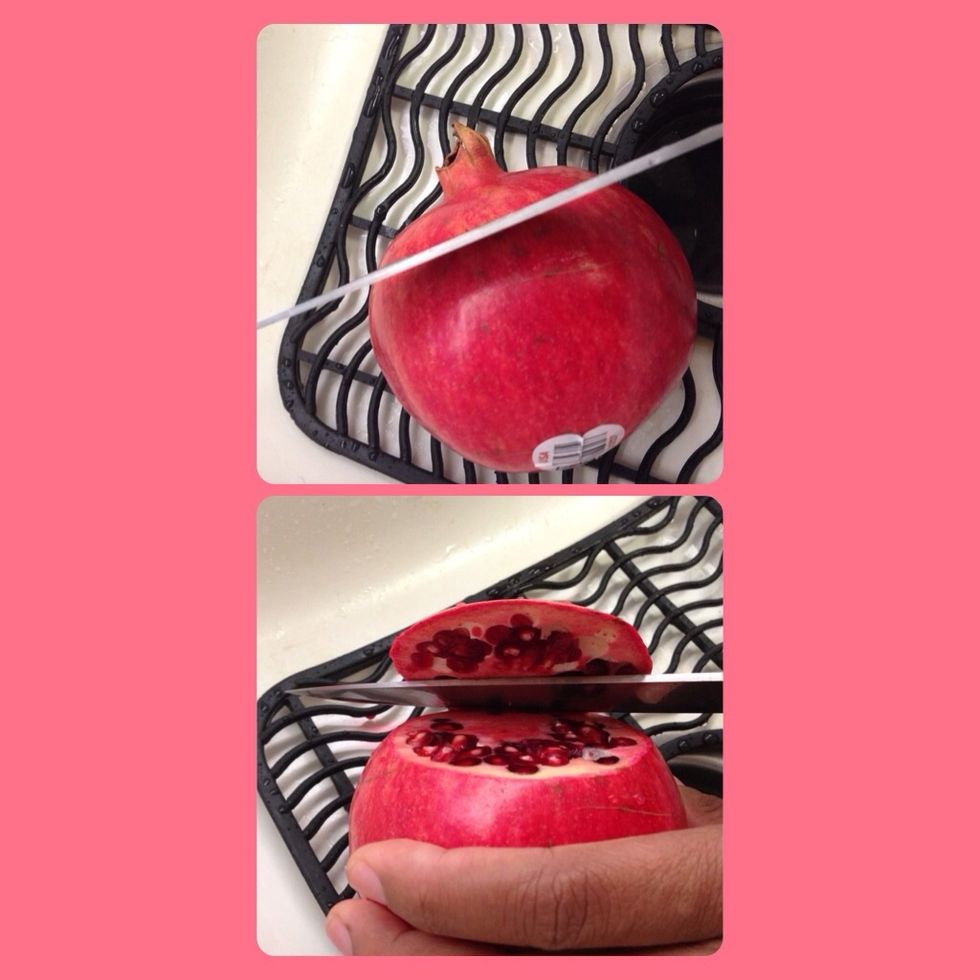 Inside a clean sink, cut about a half inch off the top of your pomegranate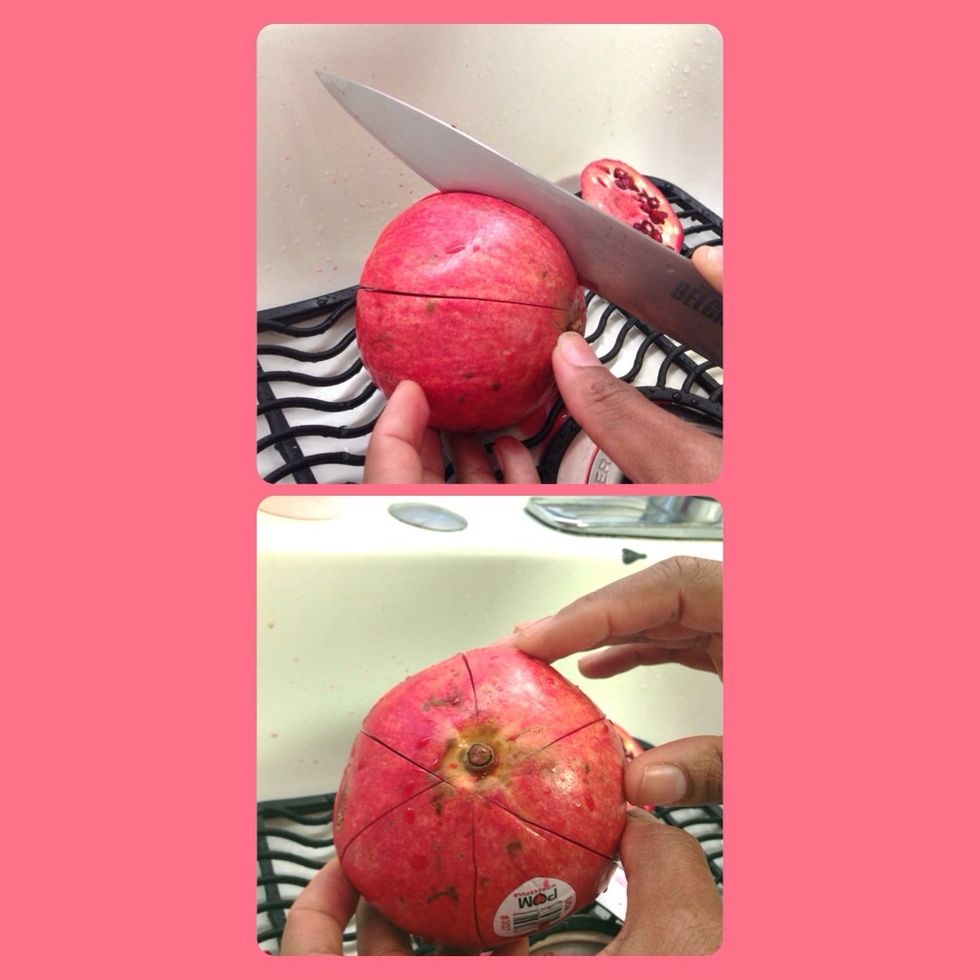 Score the pomegranate all around and cut almost all the way through. I did 6 cuts here.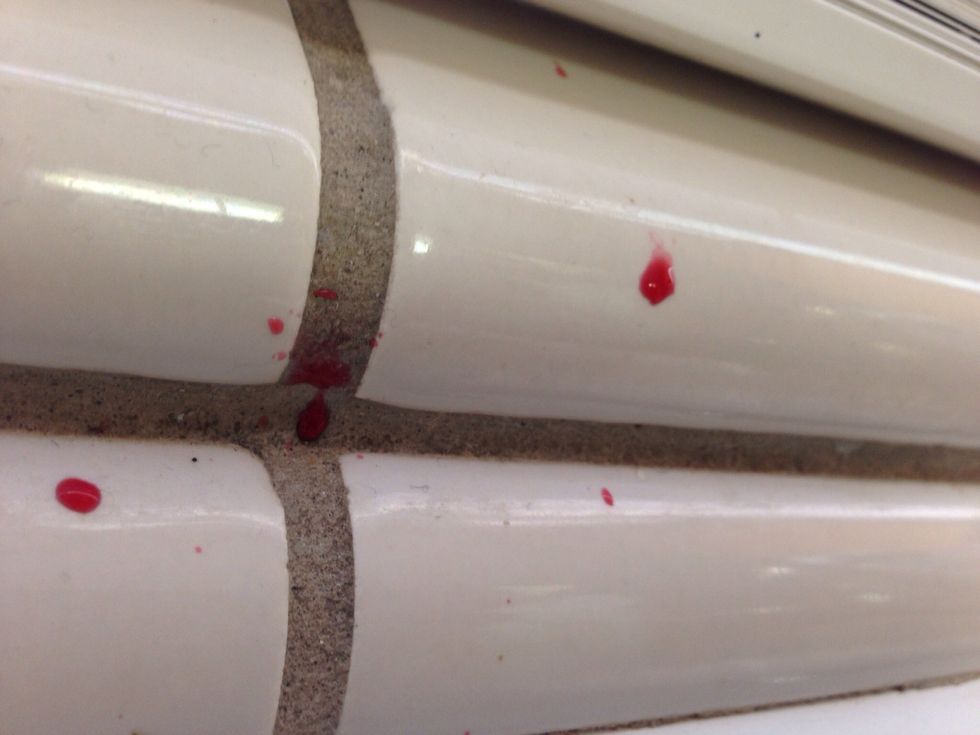 Careful of splashing. The juice stains so you don't want this on your clothes or nice kitchen towels.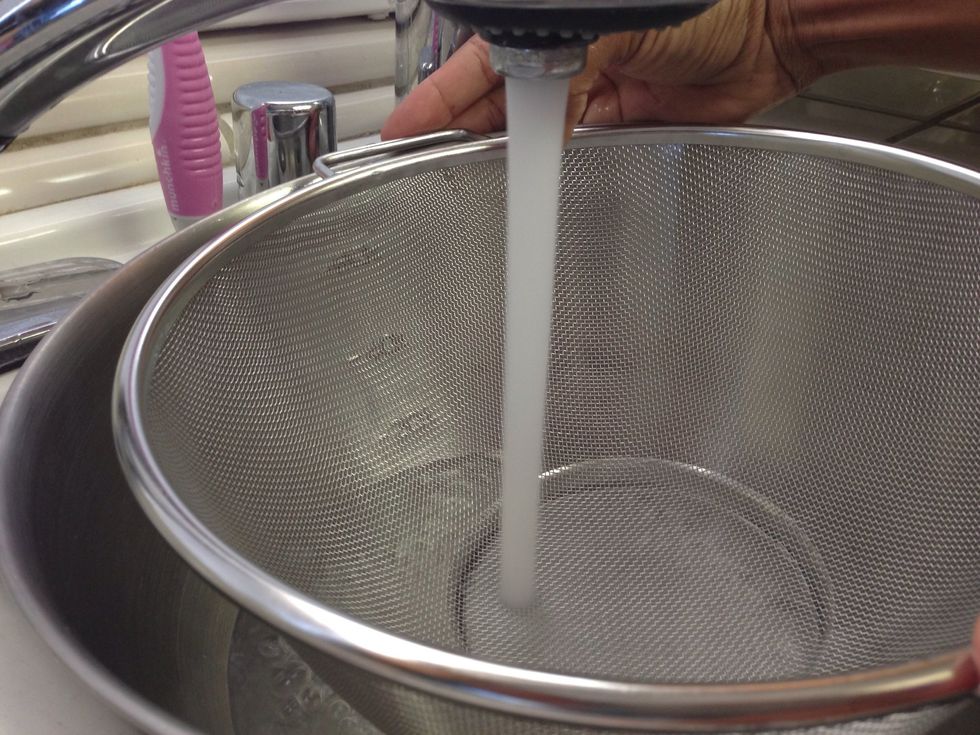 Fill your bowl with cold water and if strainer fits inside as in picture, go ahead and have strainer in it while filling with water.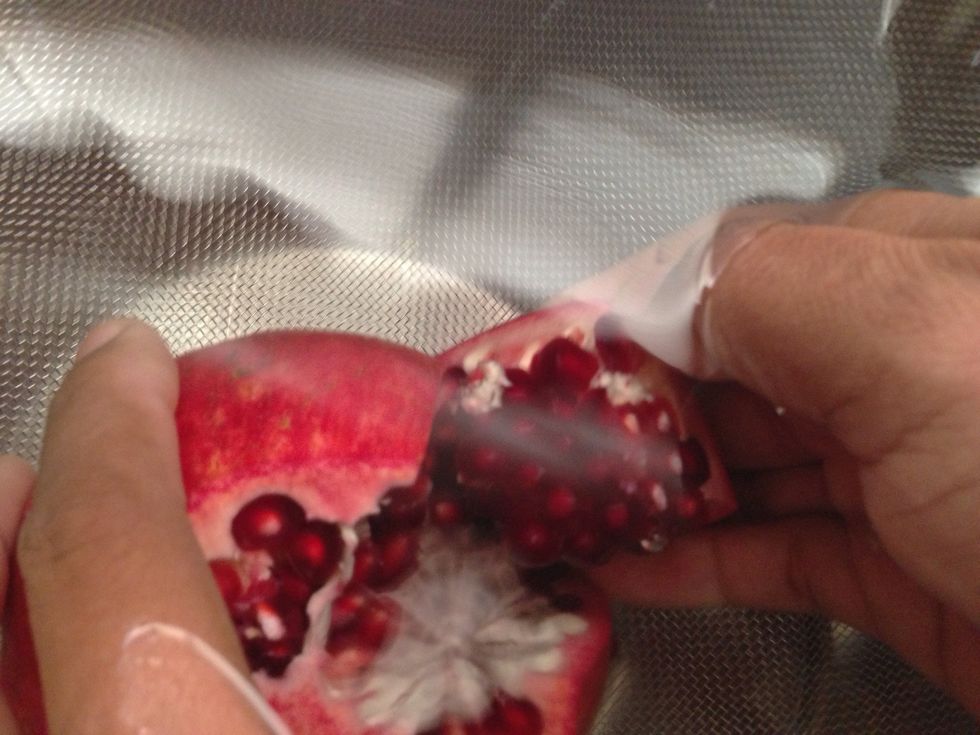 Holding pomegranate under water in the bowl, gently pull apart and remove seeds without popping them as much as possible. Some will pop, but it's ok.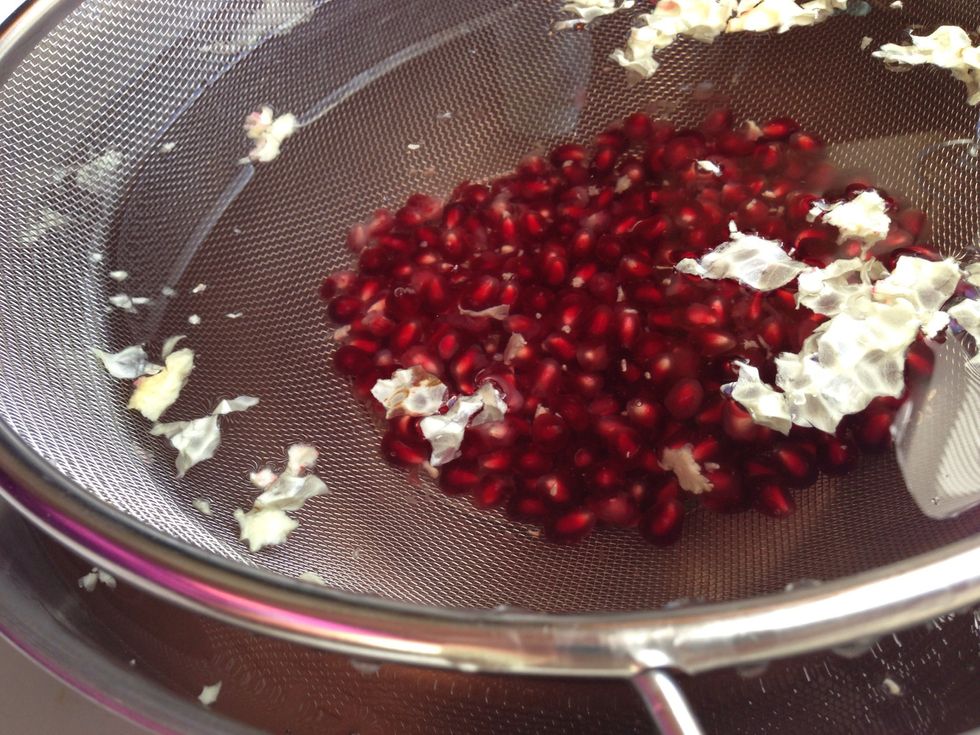 The light parts will float to the top and the seeds will sink.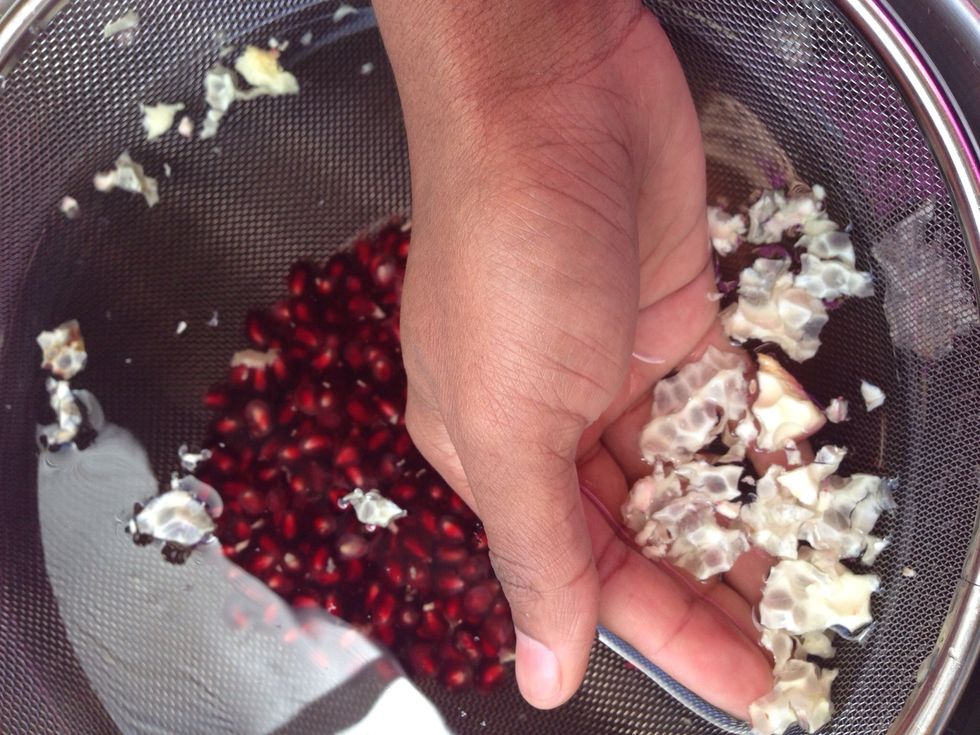 Scoop out the excess with your hands.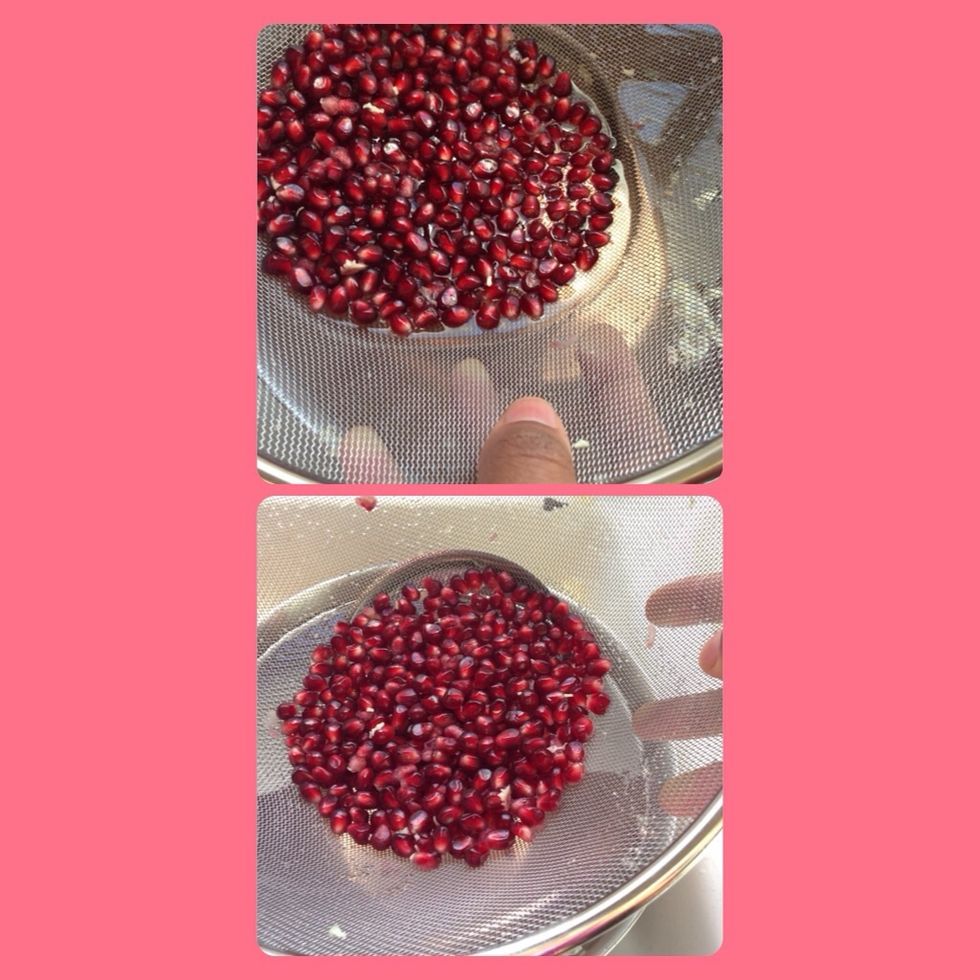 Lift strainer and viola! You've got clean pomegranate seeds! If your strainer did not fit inside the bowl just empty the bowl into the strainer and you'll still have the same results!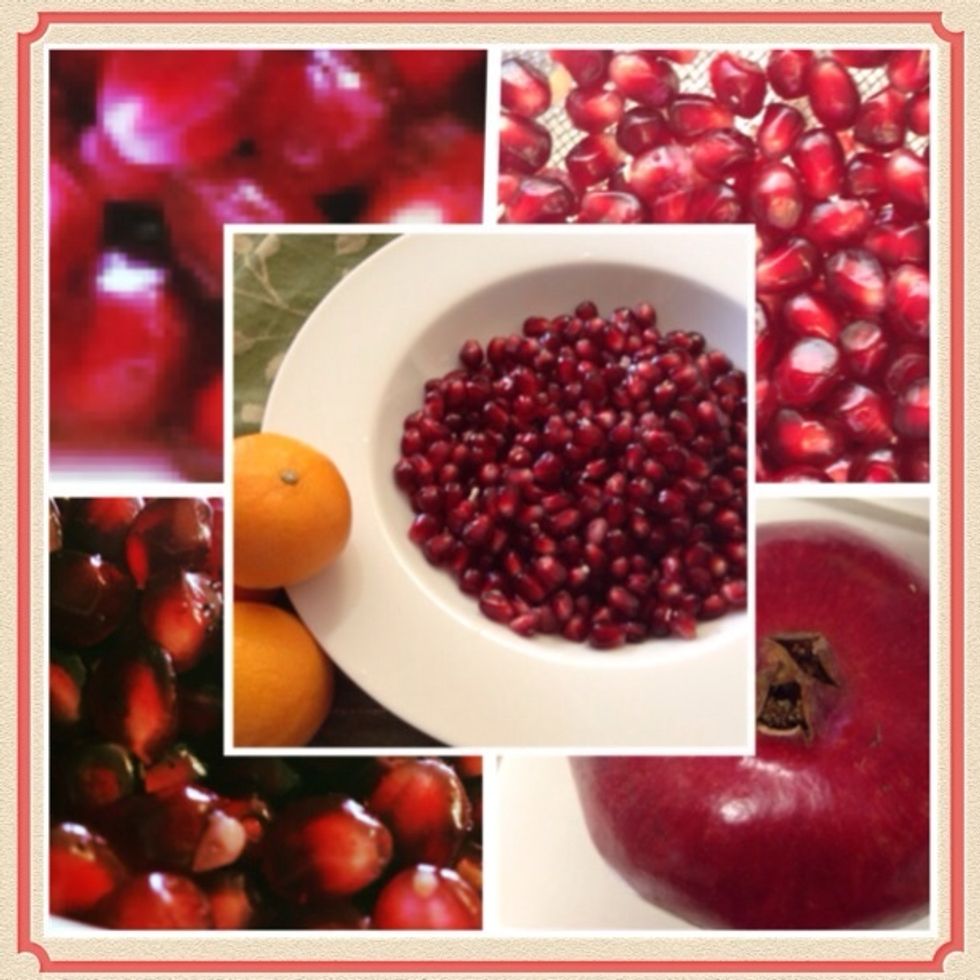 Put them in a bowl and they are ready to eat or you can enjoy them in a salad, with yogurt, ice cream , and more! They are deliciously sweet and best when eaten at their freshest! ENJOY :o)
1.0 Big bowl
1.0 Strainer
1.0 Pomegranate
1.0 Utility knife
1.0 Clean sink
@ Keinyal
30 something mommy of 3, wife, spunky, artsy, professional- living the BusyFamilyLife~blogging about the BusyFamilylLife