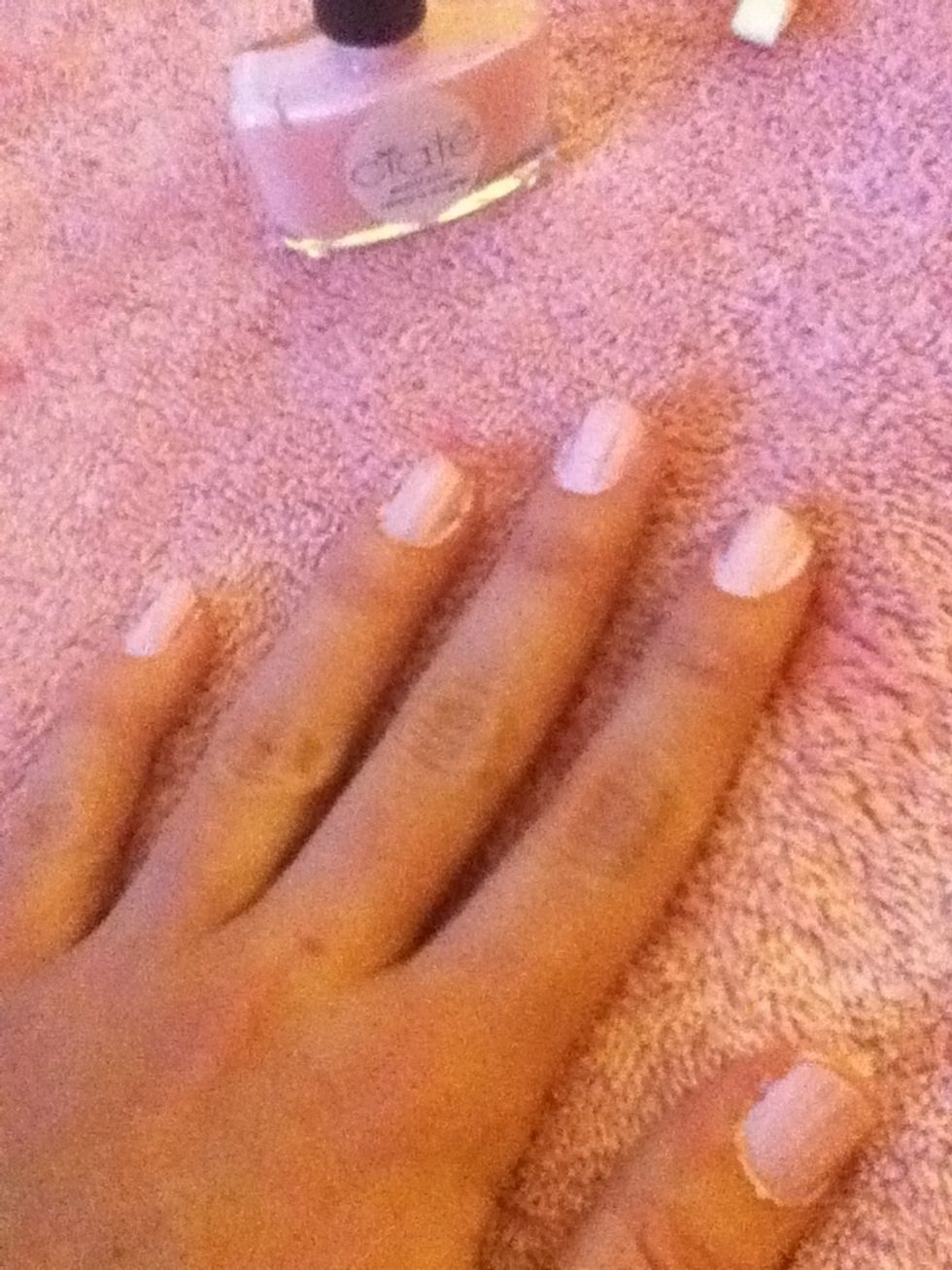 Paint nails one color. Wait until dry.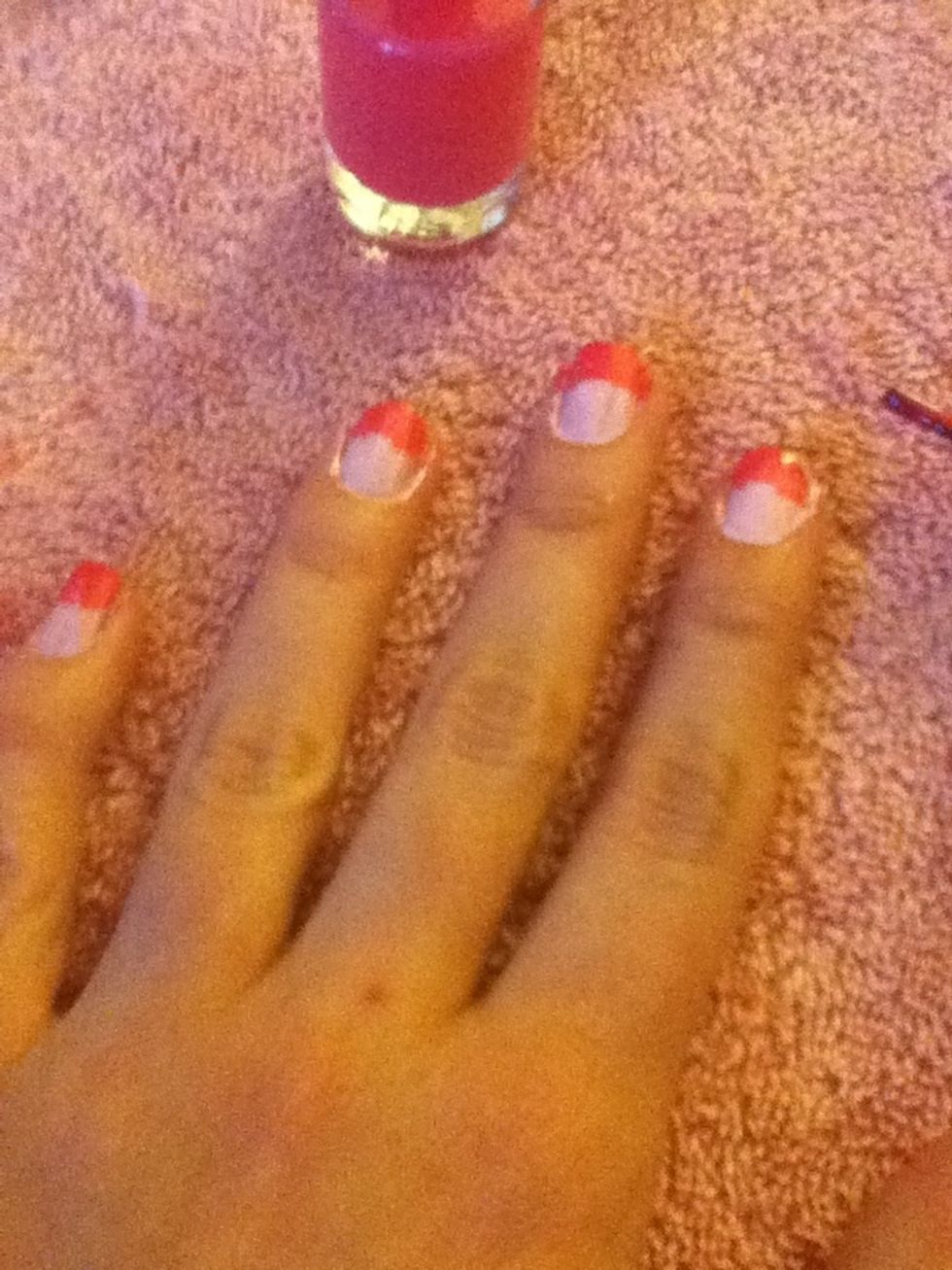 Using a different color polish, paint the top half of each nail. Wait until dry.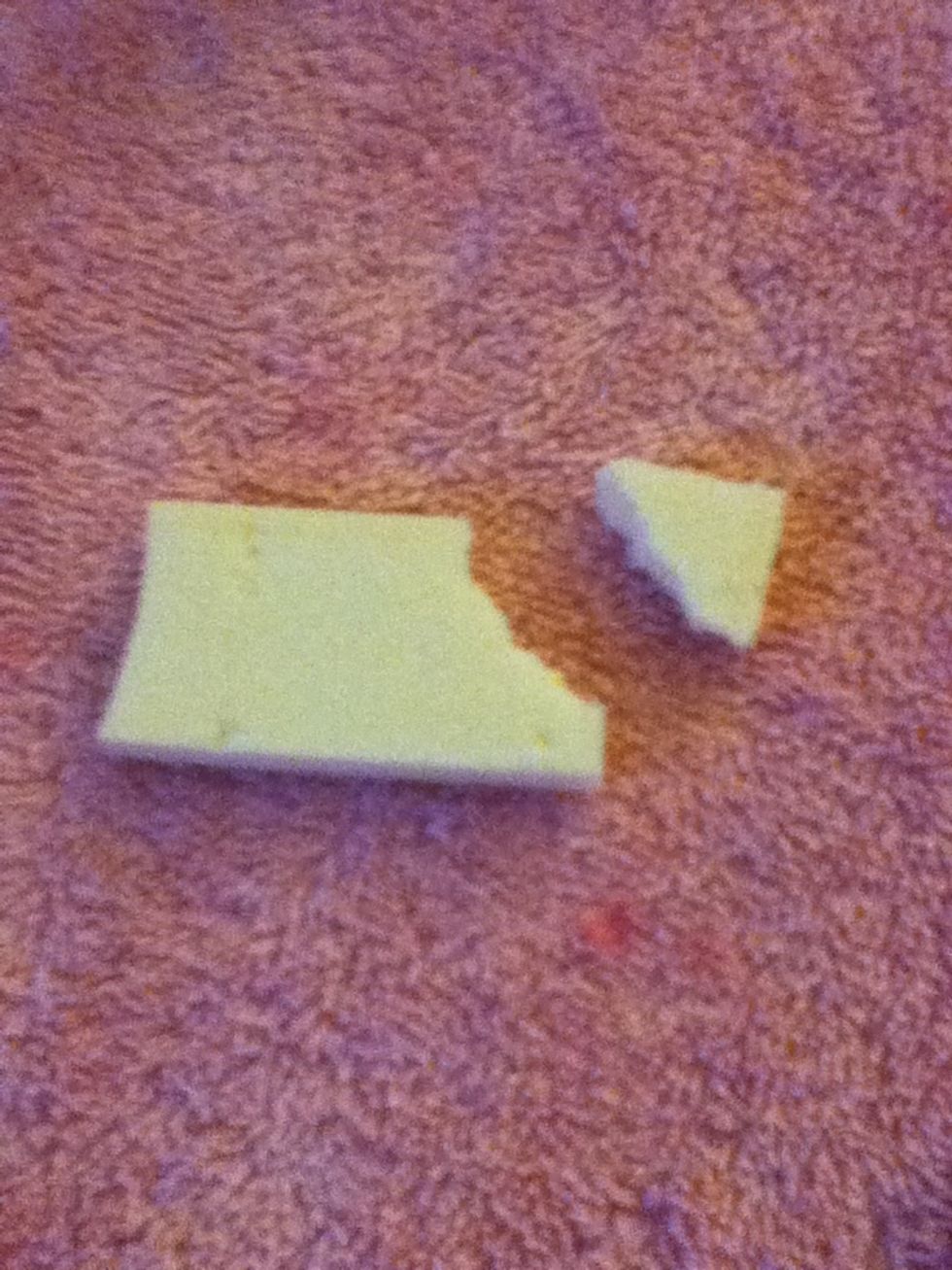 Rip a small piece of a makeup sponge.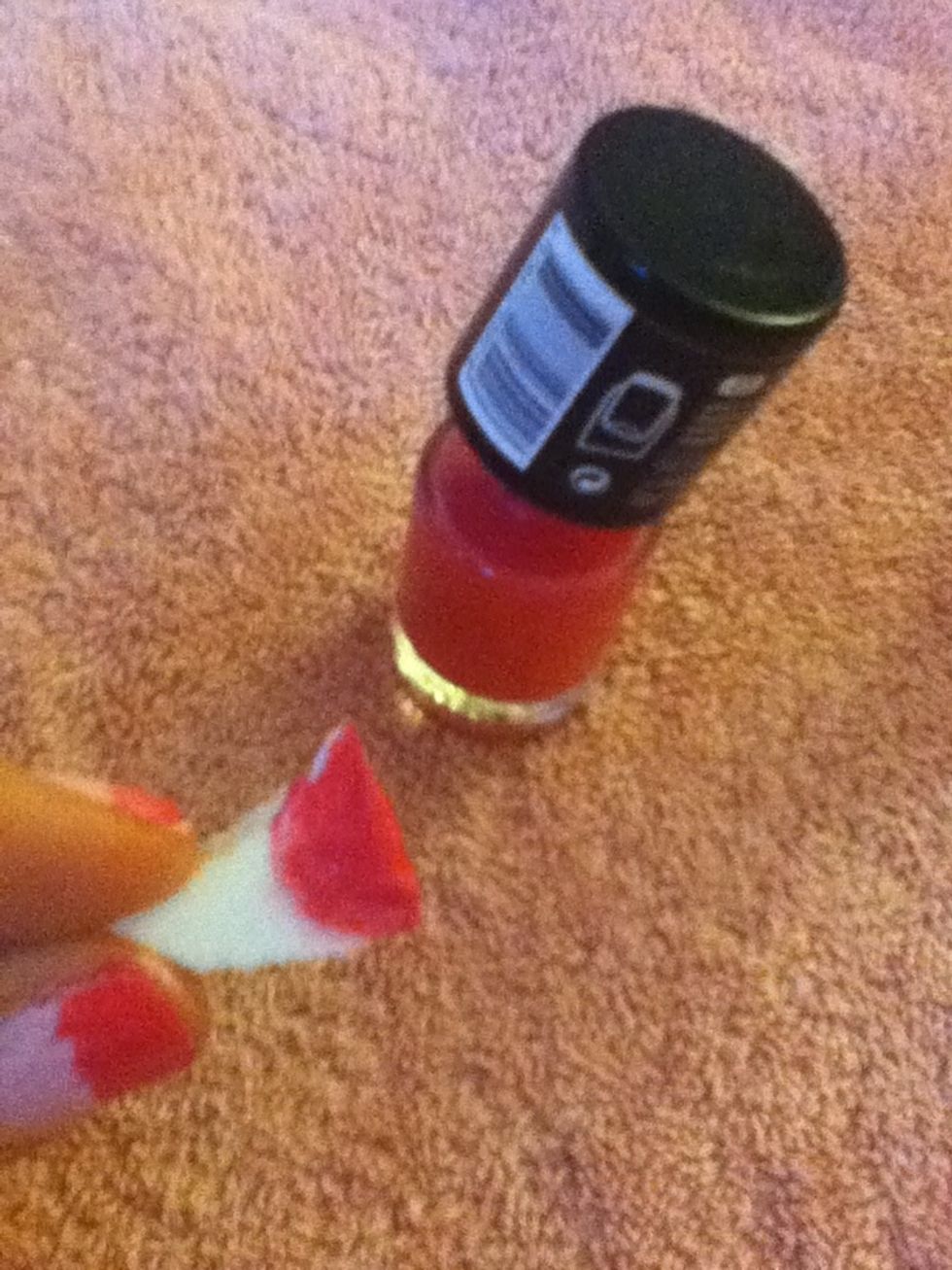 Using the second nail polish, put some of it on the piece if sponge.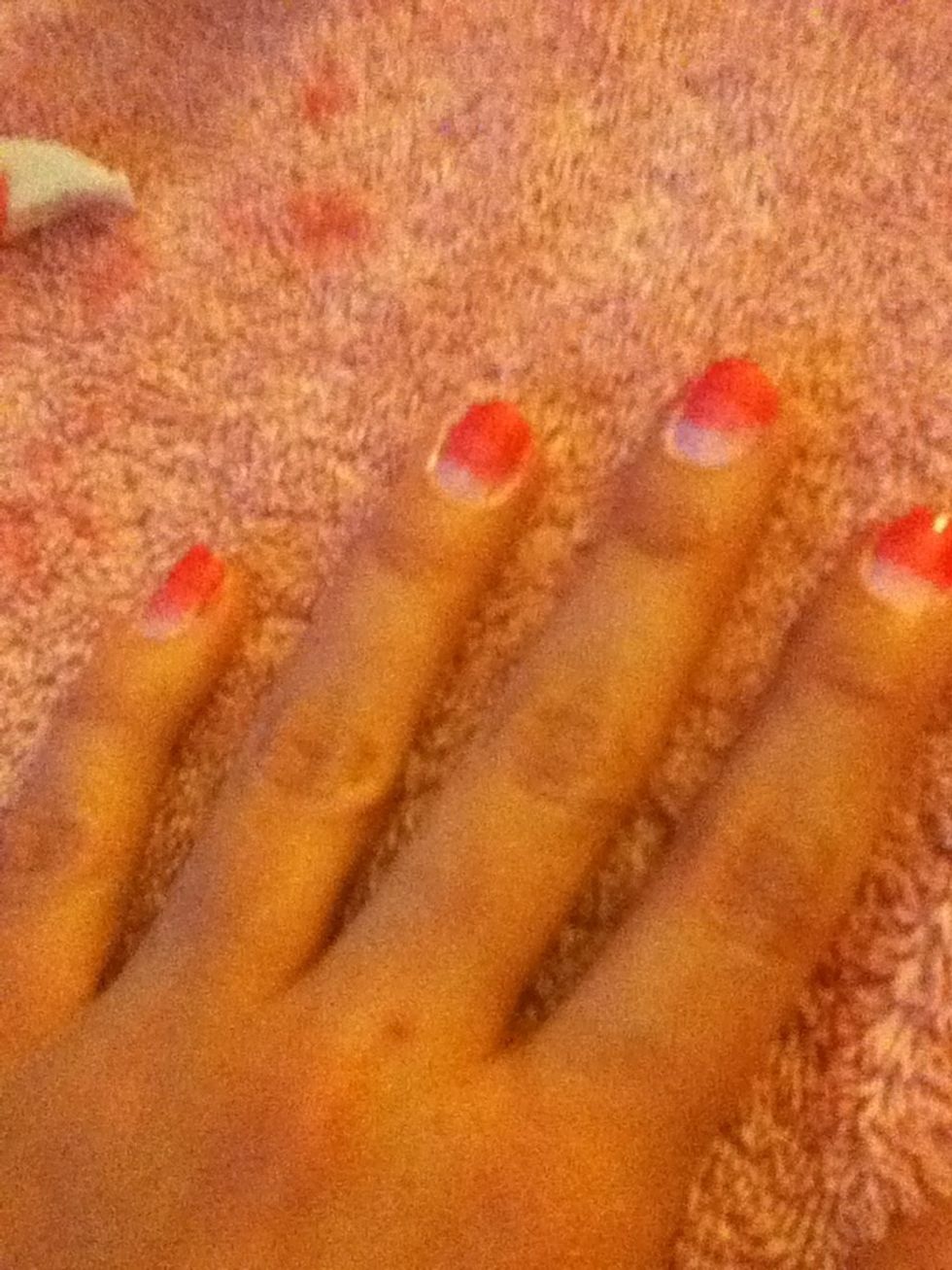 Lightly dap the middle of each nail (where the 2 colors connect) until the colors look faded together like this.
Put some nail polish remover on a Q tip and use it to clean the edges and fix any mistakes.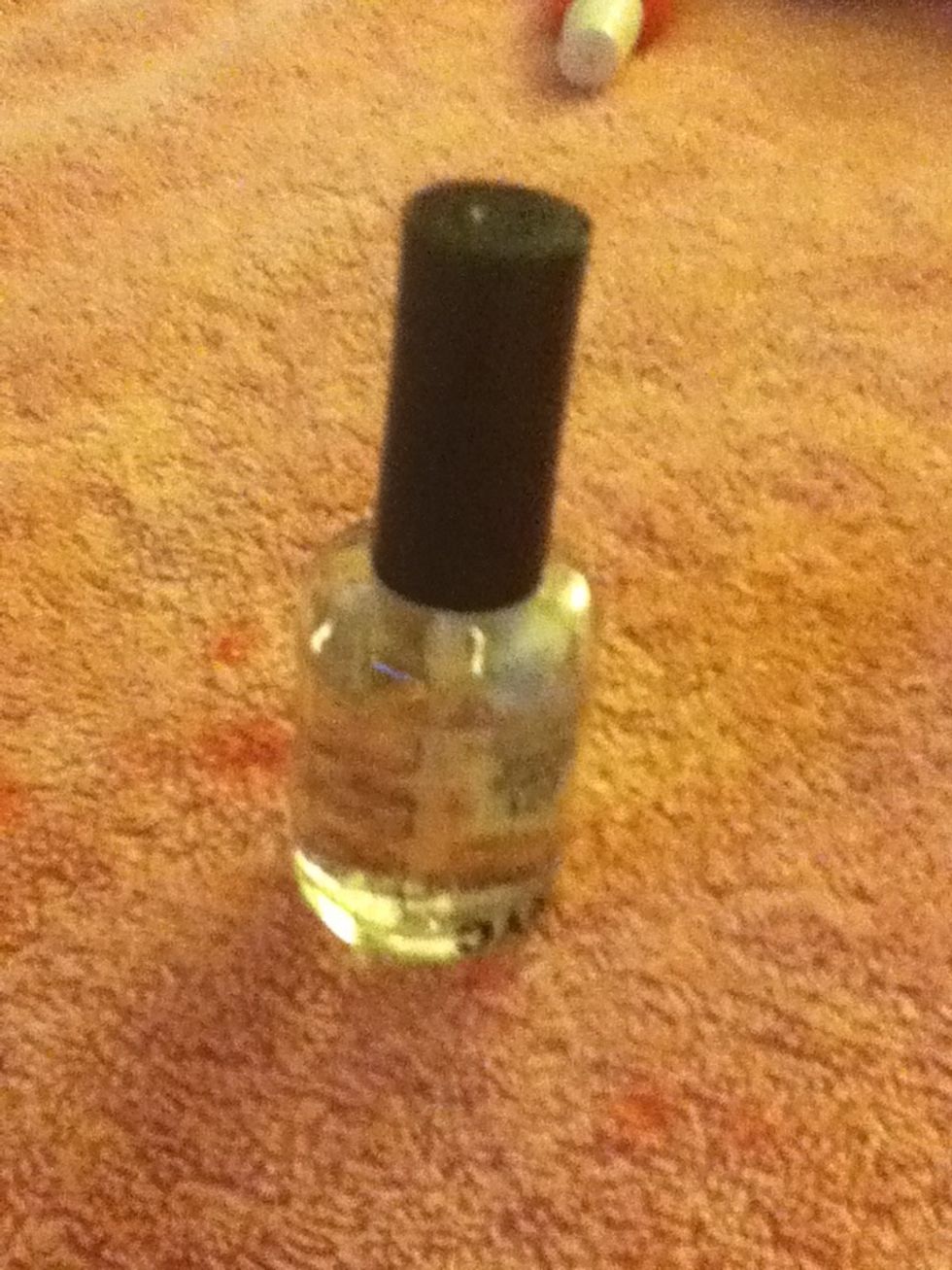 Finish your nails off with a top coat.
This is how it should look at the end 😊 Please leave a comment. Your opinions are much appreciated 😘
Nail polish of your choice
Nail polish of you choice (different than first )
Makeup sponge
Q tips
Nail polish remover
Top coat (clear polish)