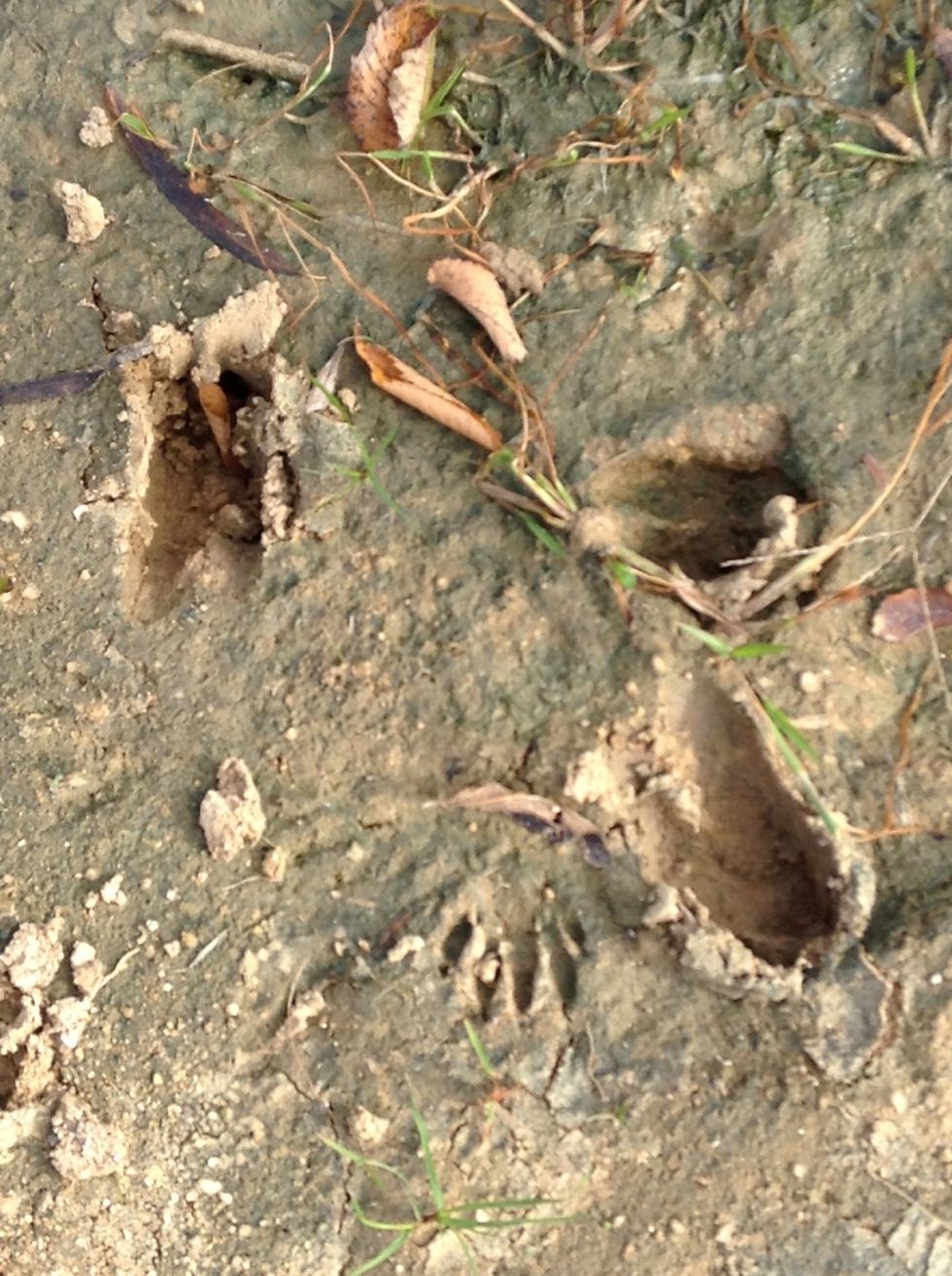 We found different animal tracks. This one is a deer track!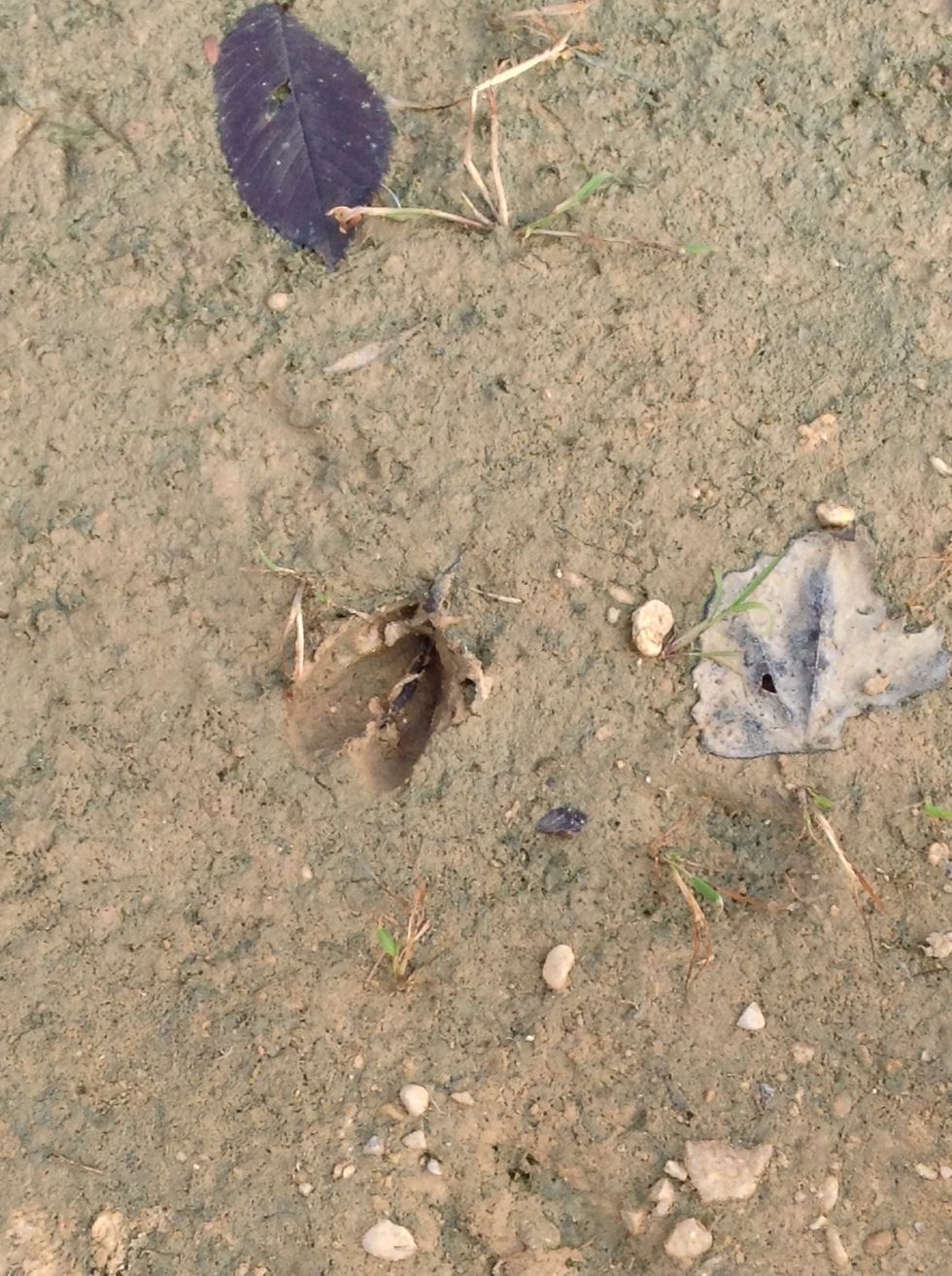 This is also a deer track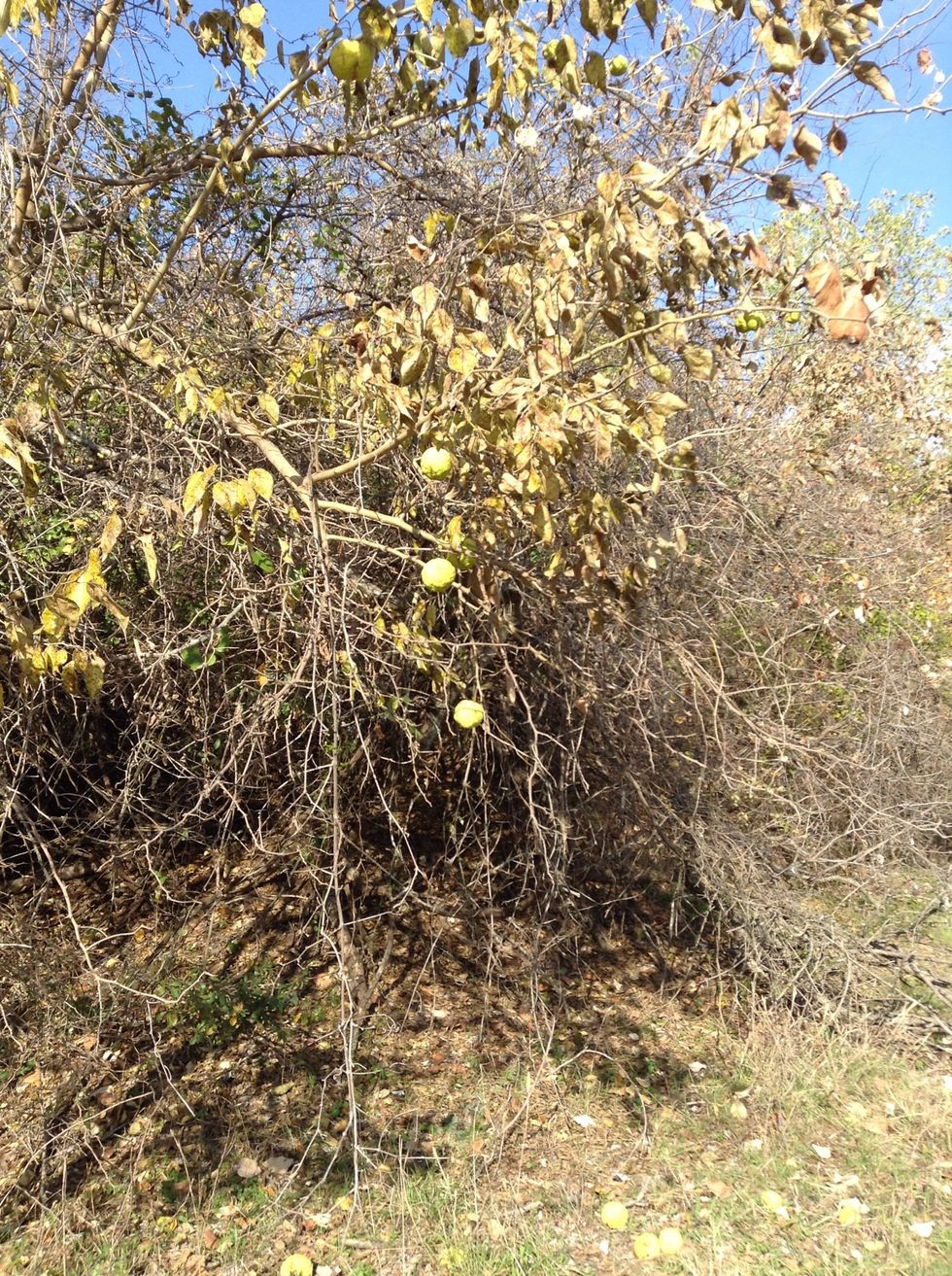 Horse apples in a tree! We found a lot.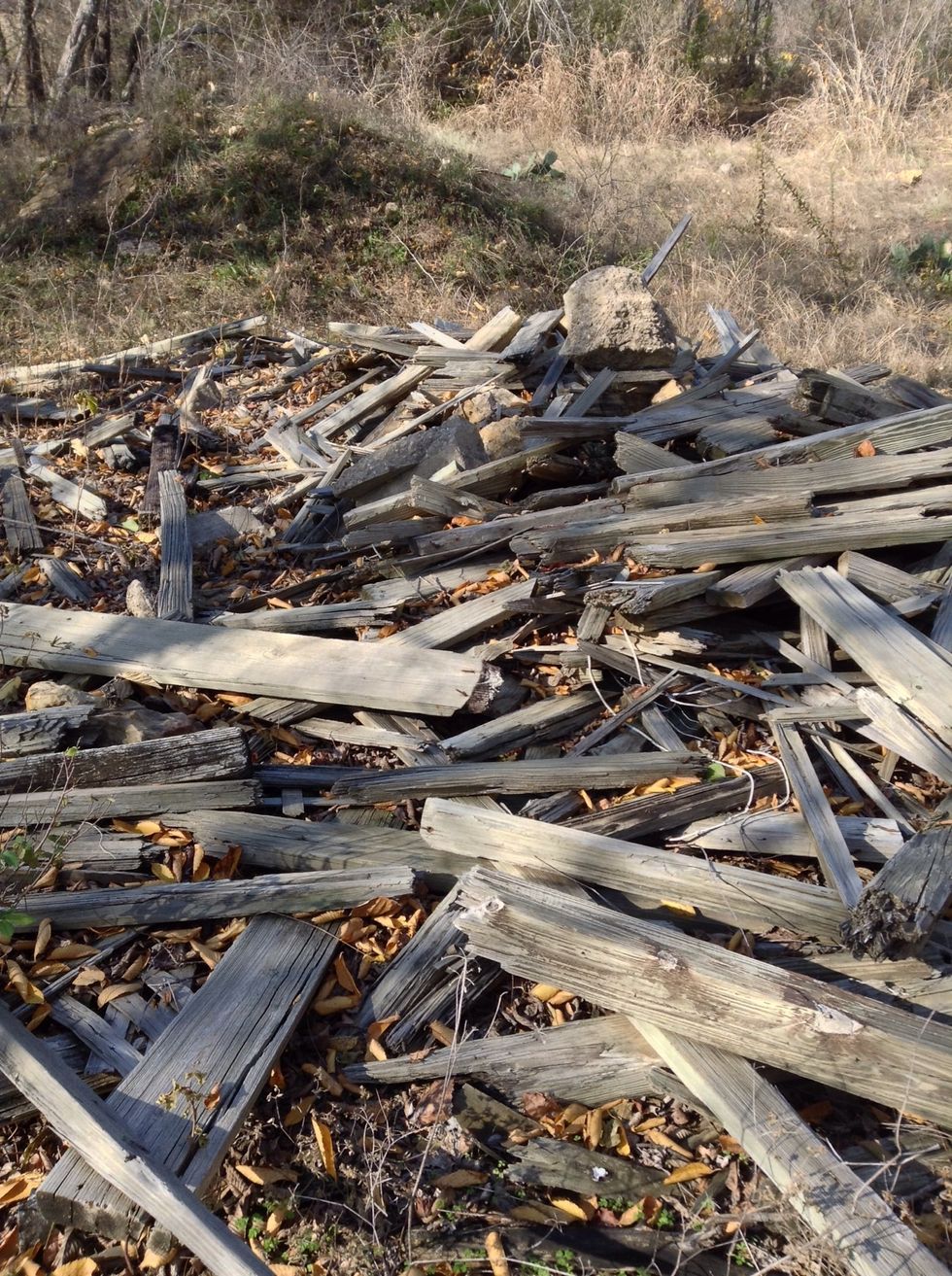 On a trail we found a lot of lose wood. We think this is a burnt down building.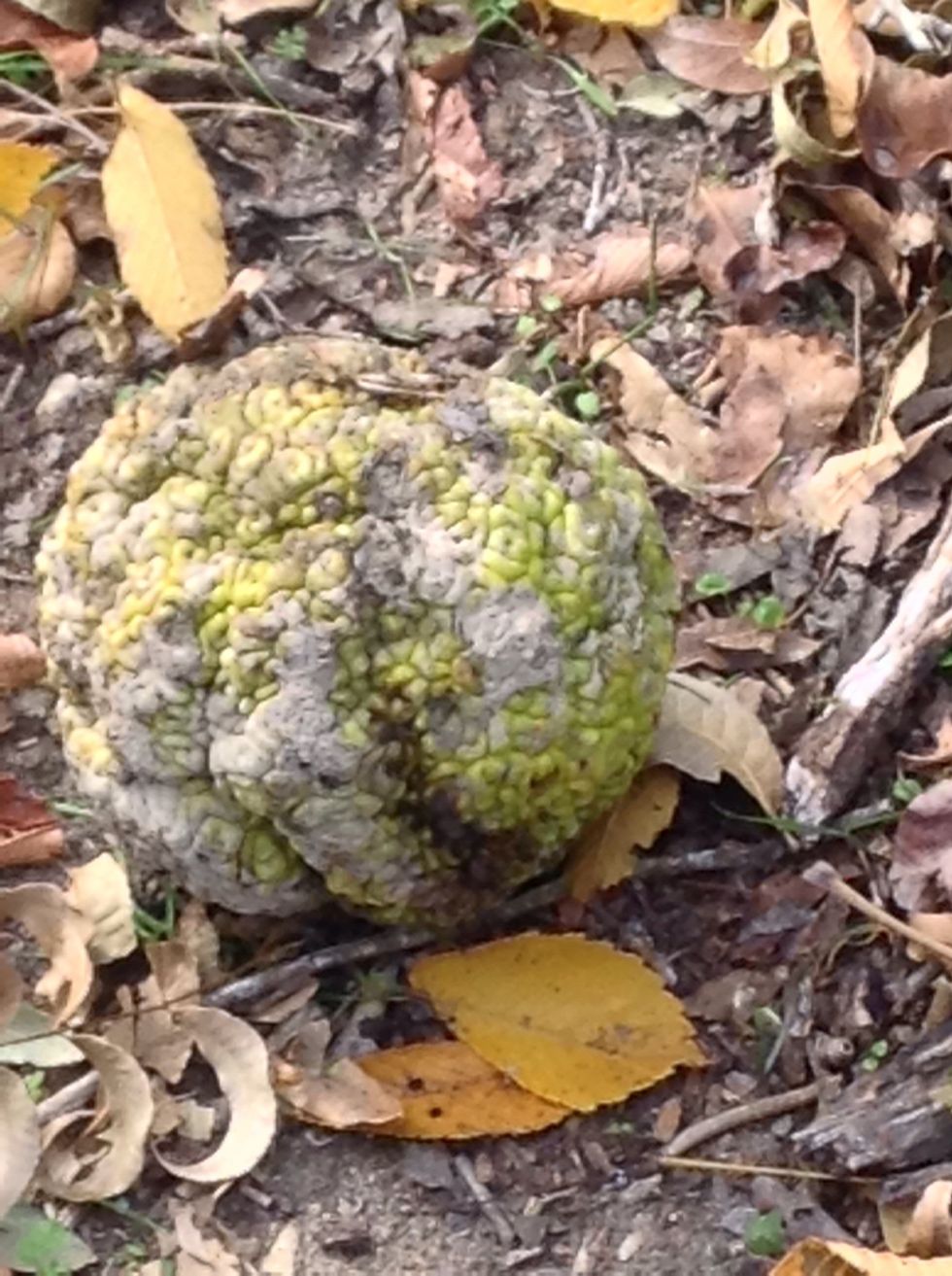 This is a rotting horse apple up close.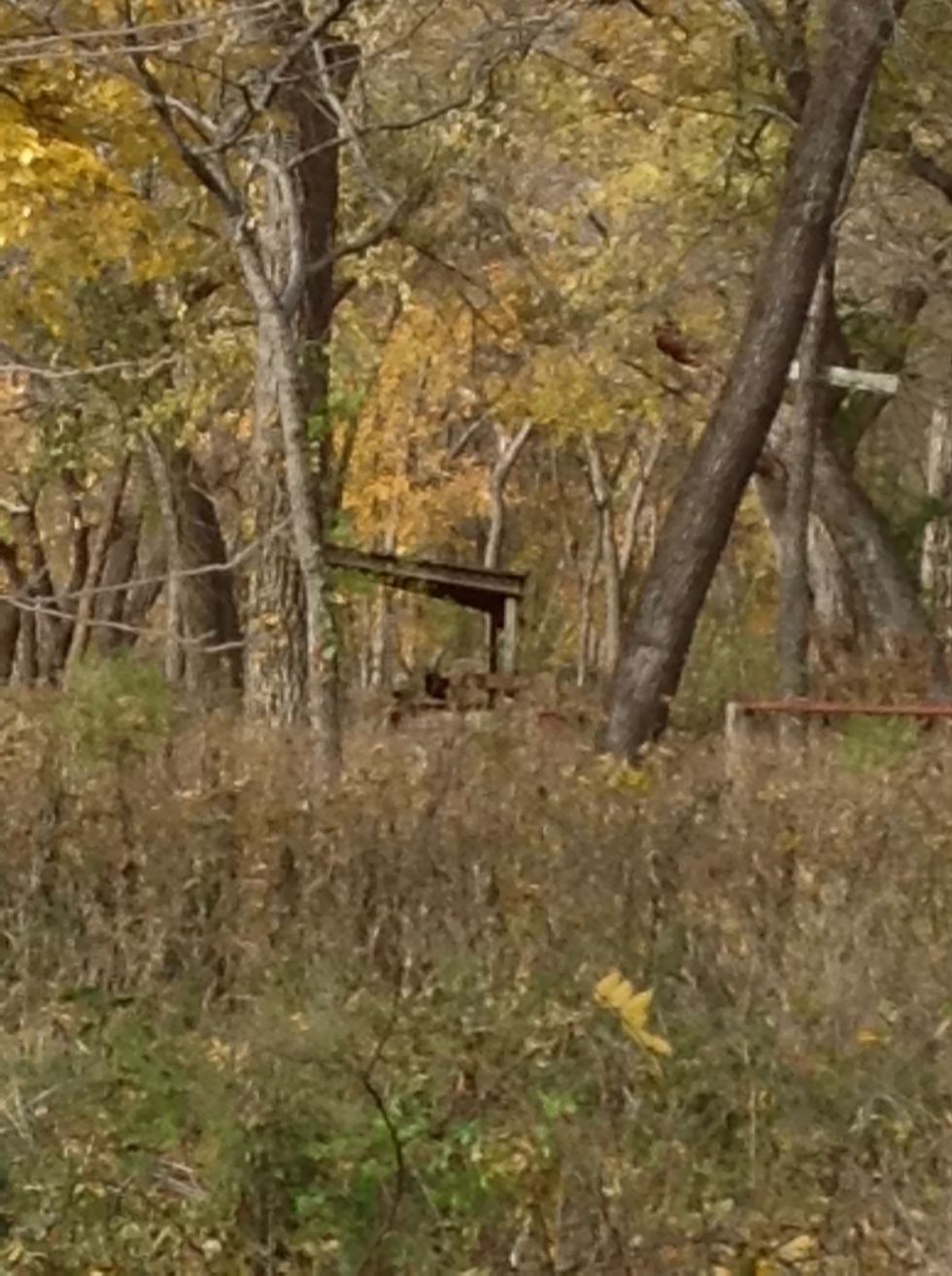 We found a little old building on the side of a trail, we think it is about 50 years old!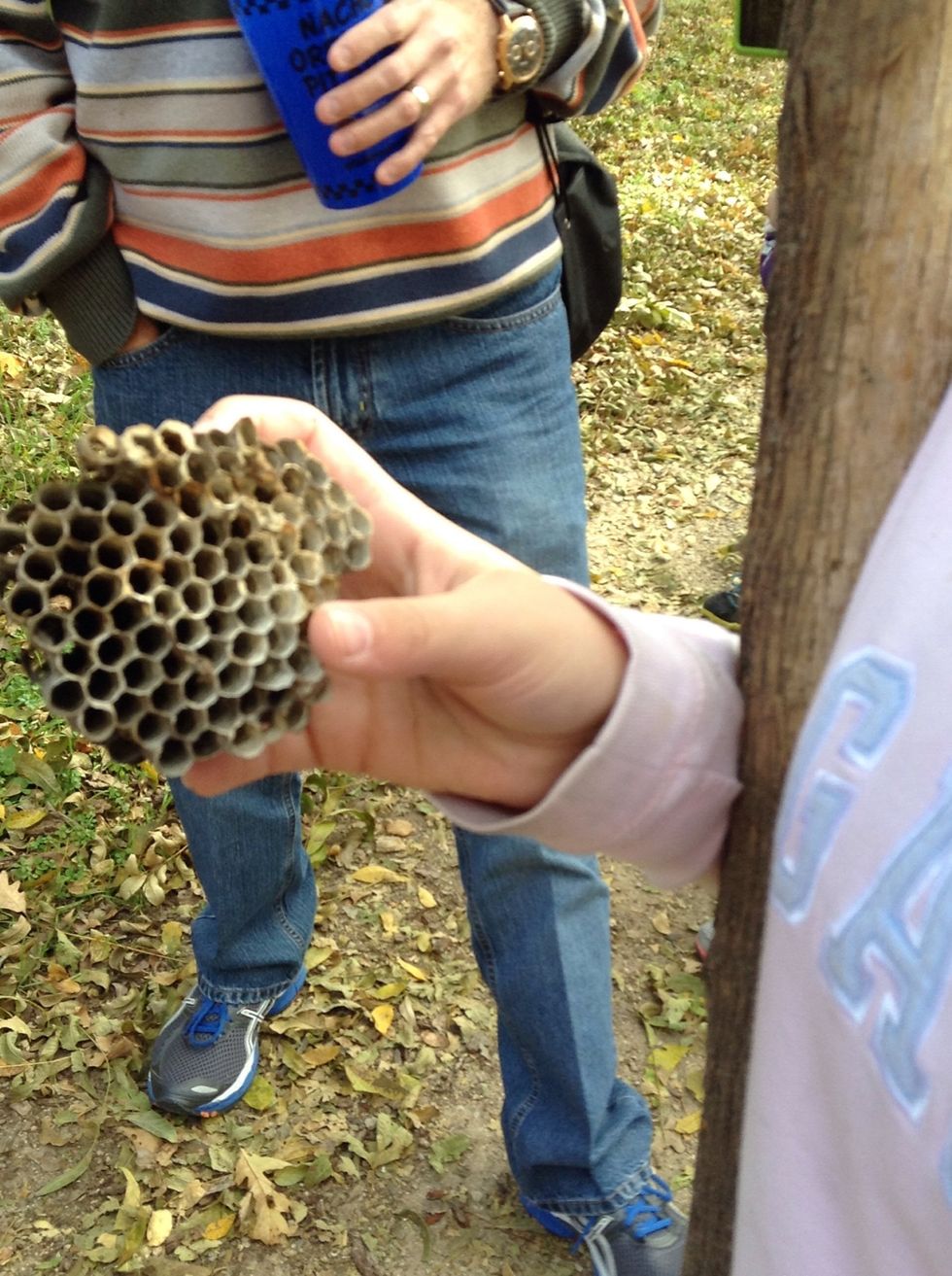 Our friend found an old wasp nest when we were looking for observations!!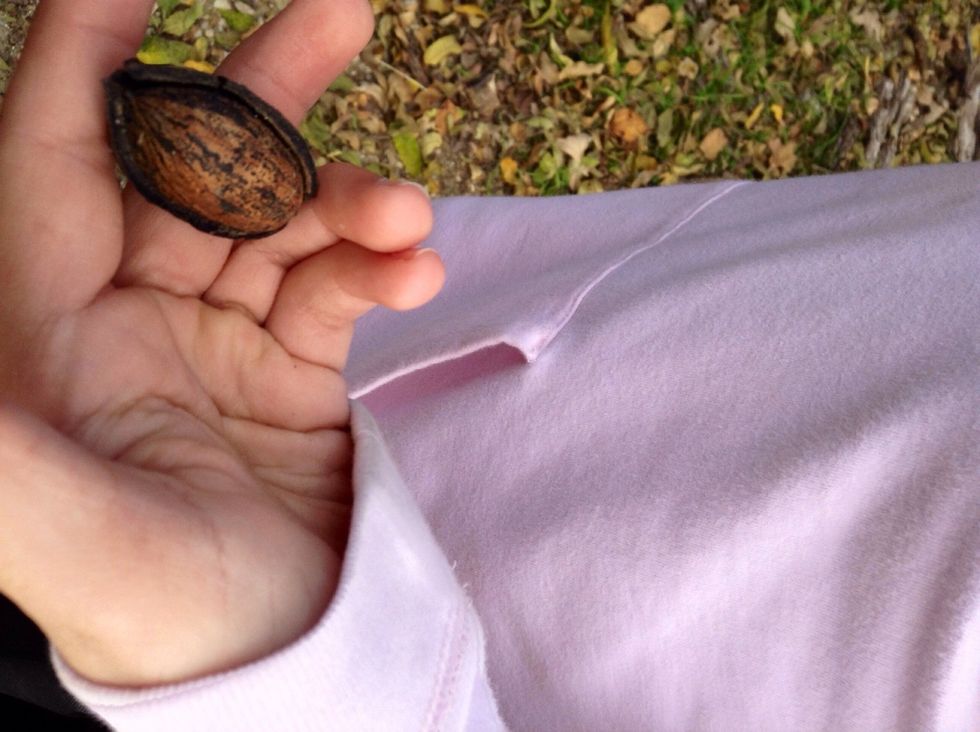 Our friend found a pecan under a tree!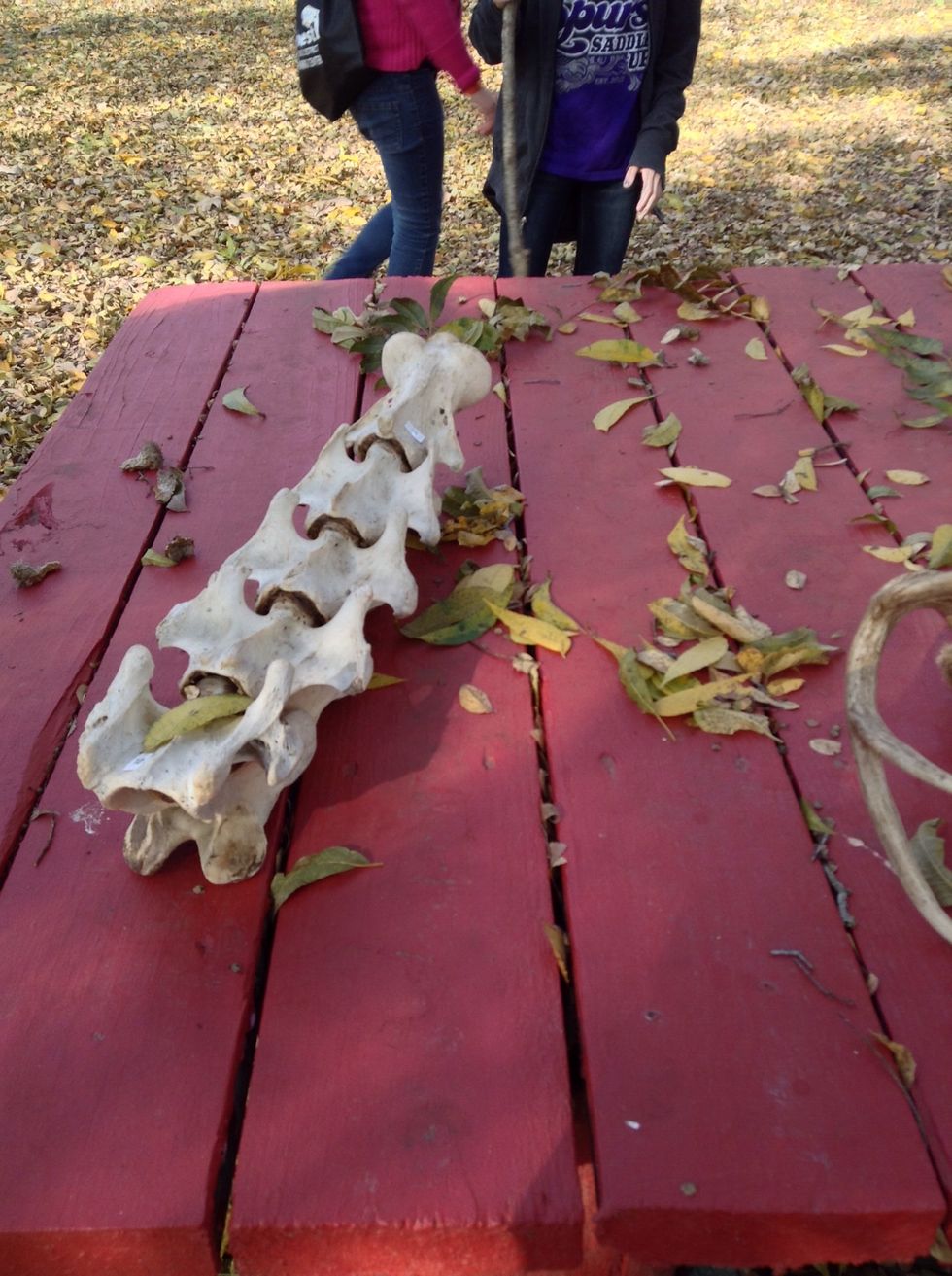 This is an animal spine!
This is a tiny animal skeleton!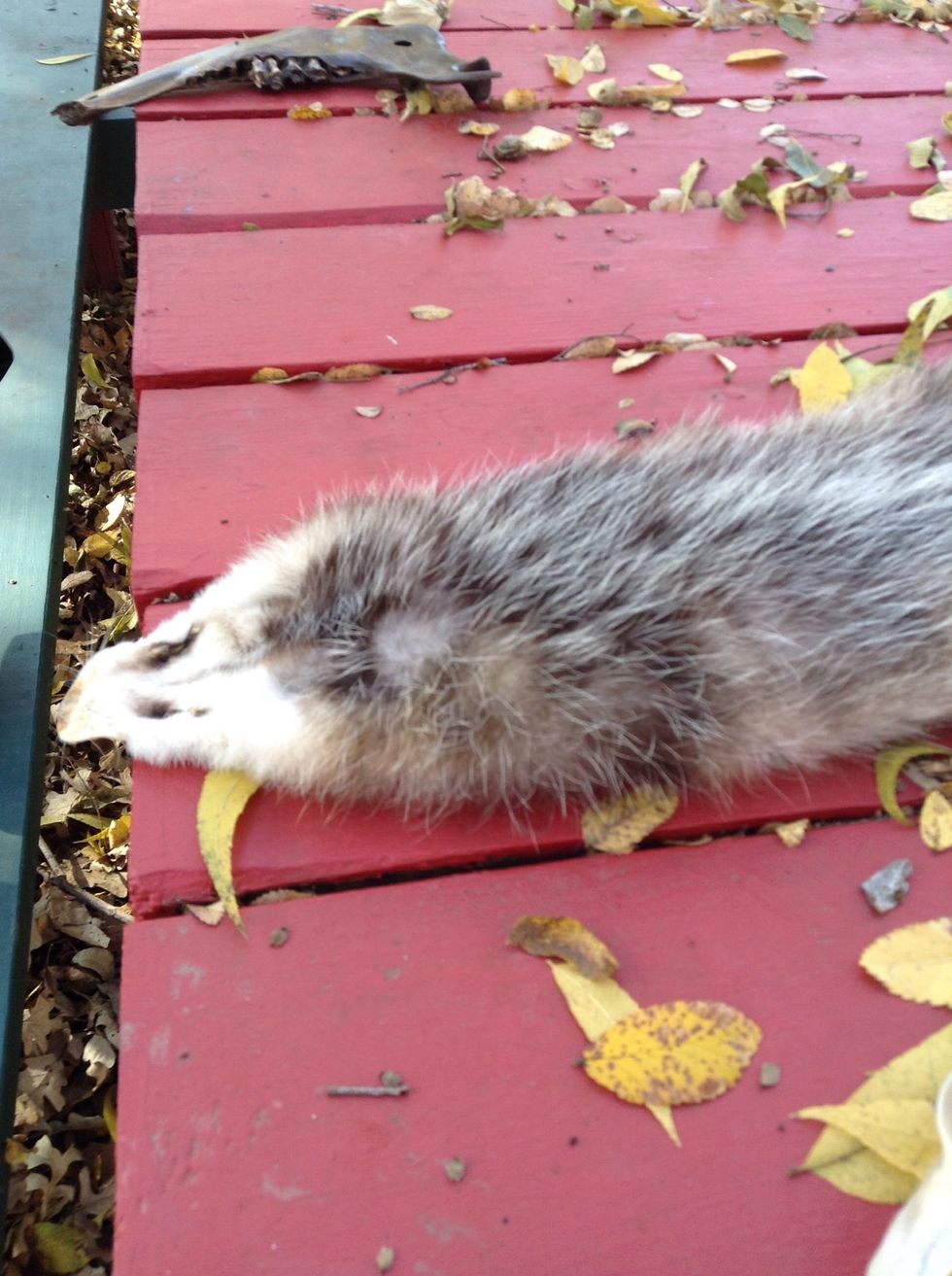 We found a dead opossum on a table.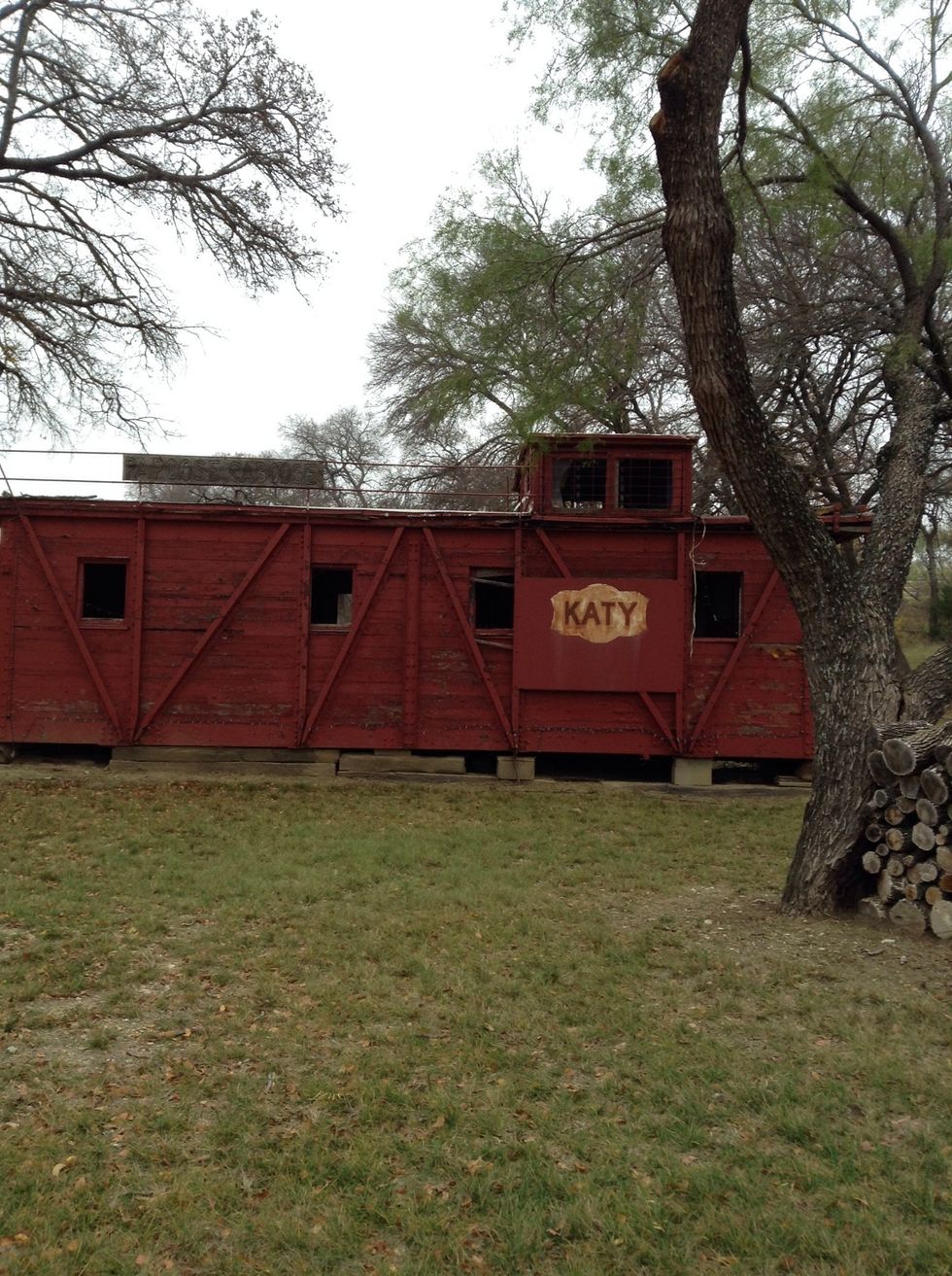 We found a old cart called a Katy! We think it's really cool.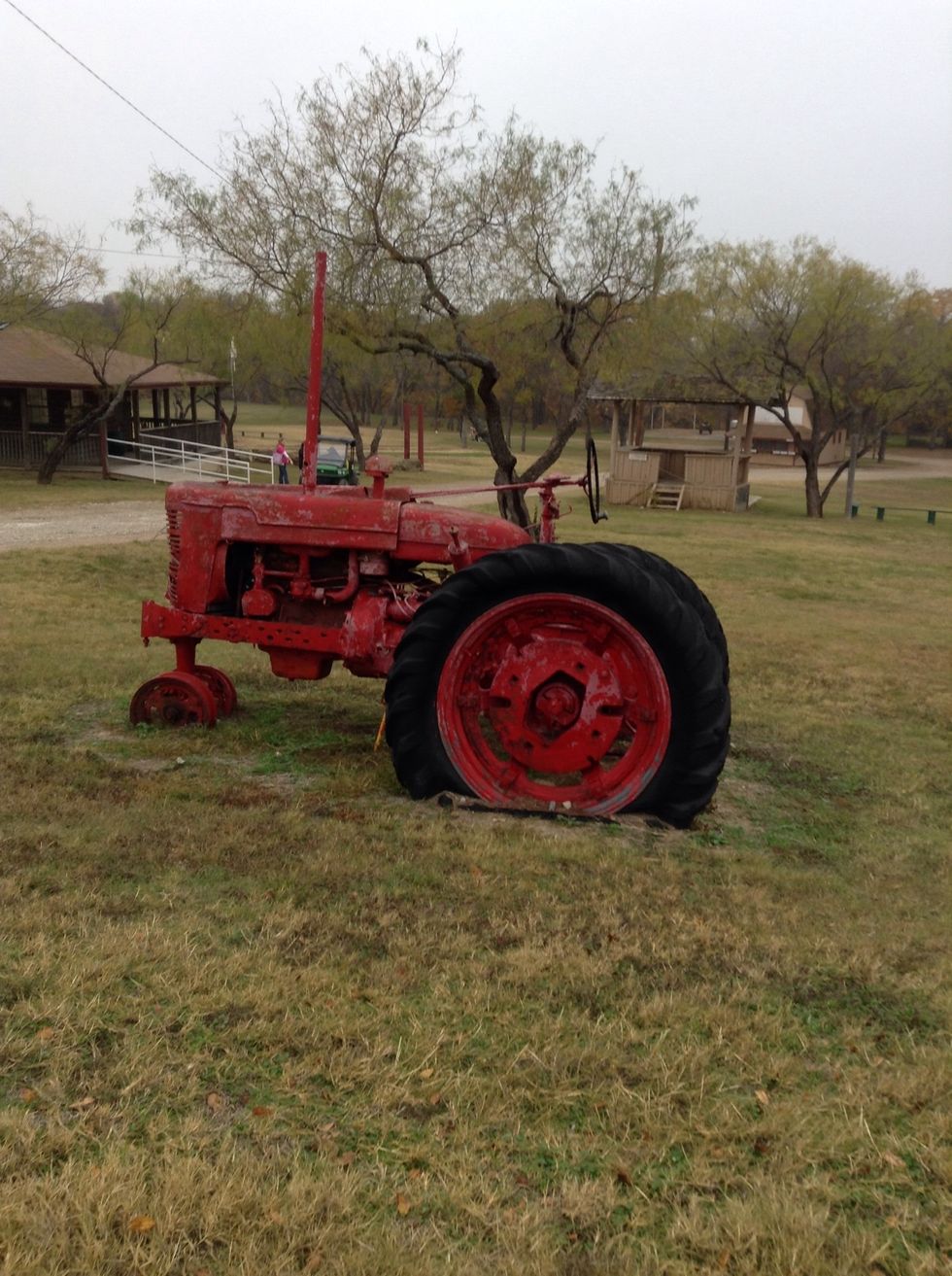 We found a red tracker in the field!!!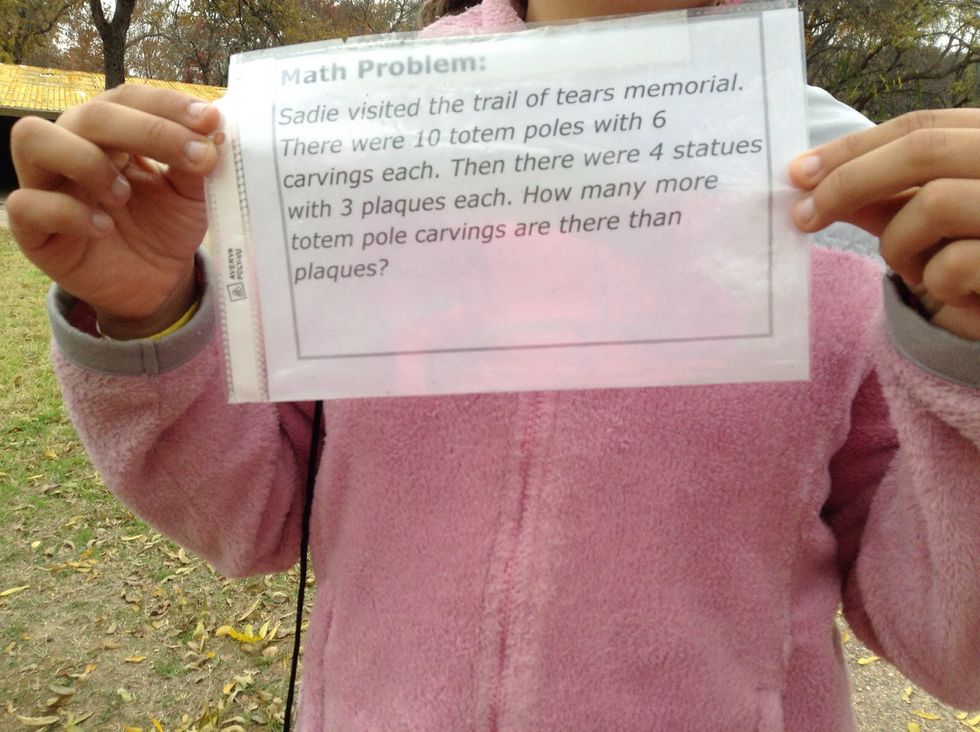 We had to solve math problems to get prizes!!!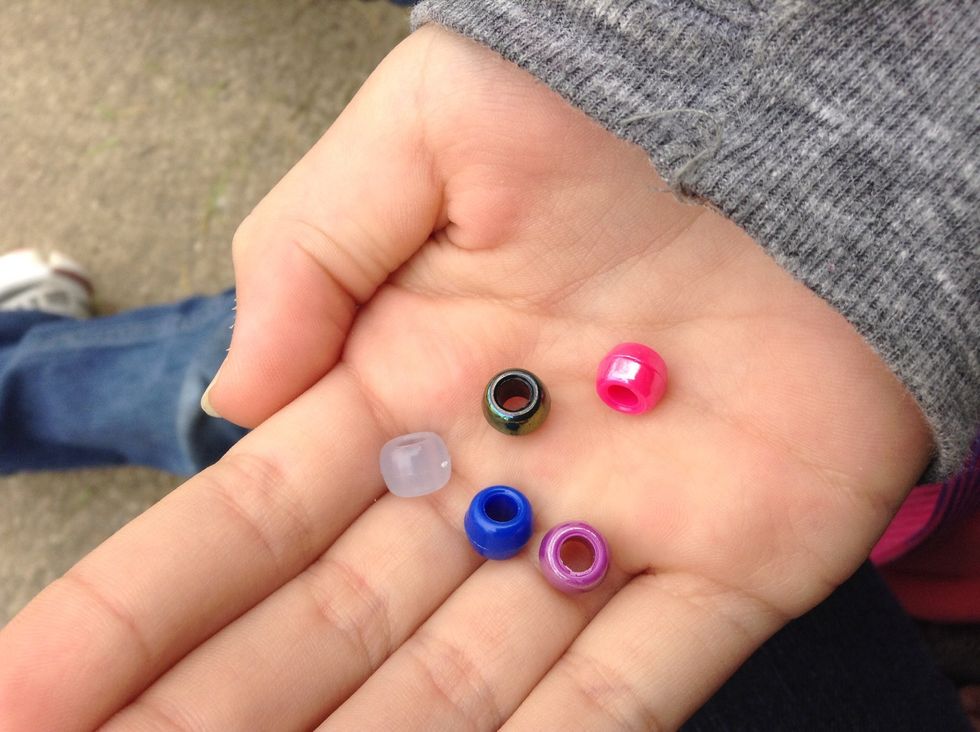 We got 5 beads because we solved 5 math problems !!!!!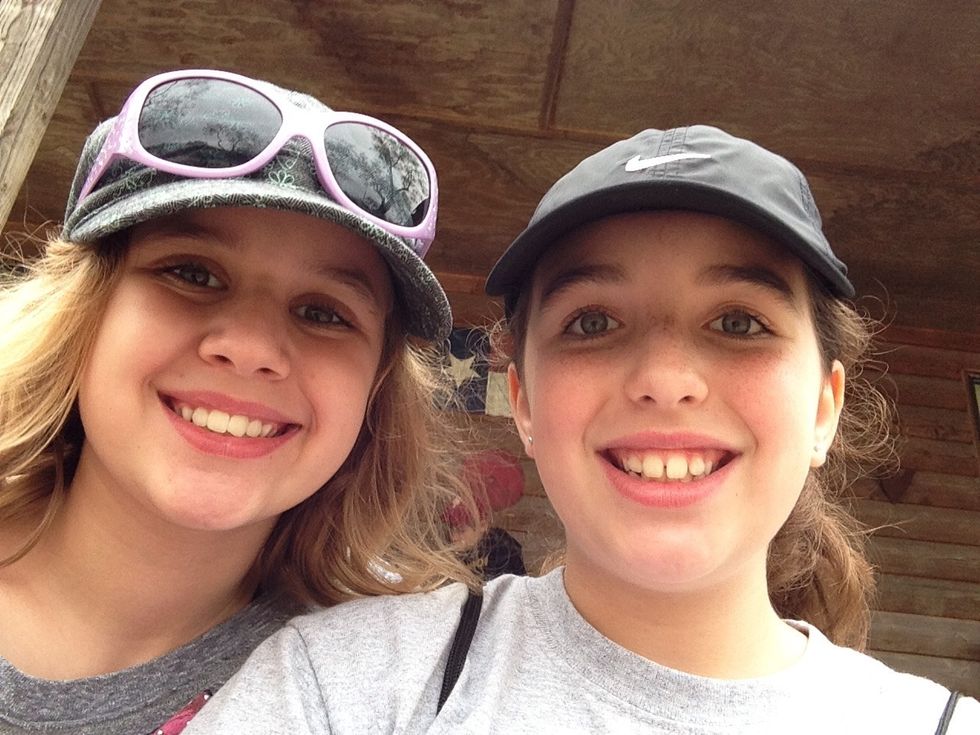 Best Friends!
The creator of this guide has not included tools