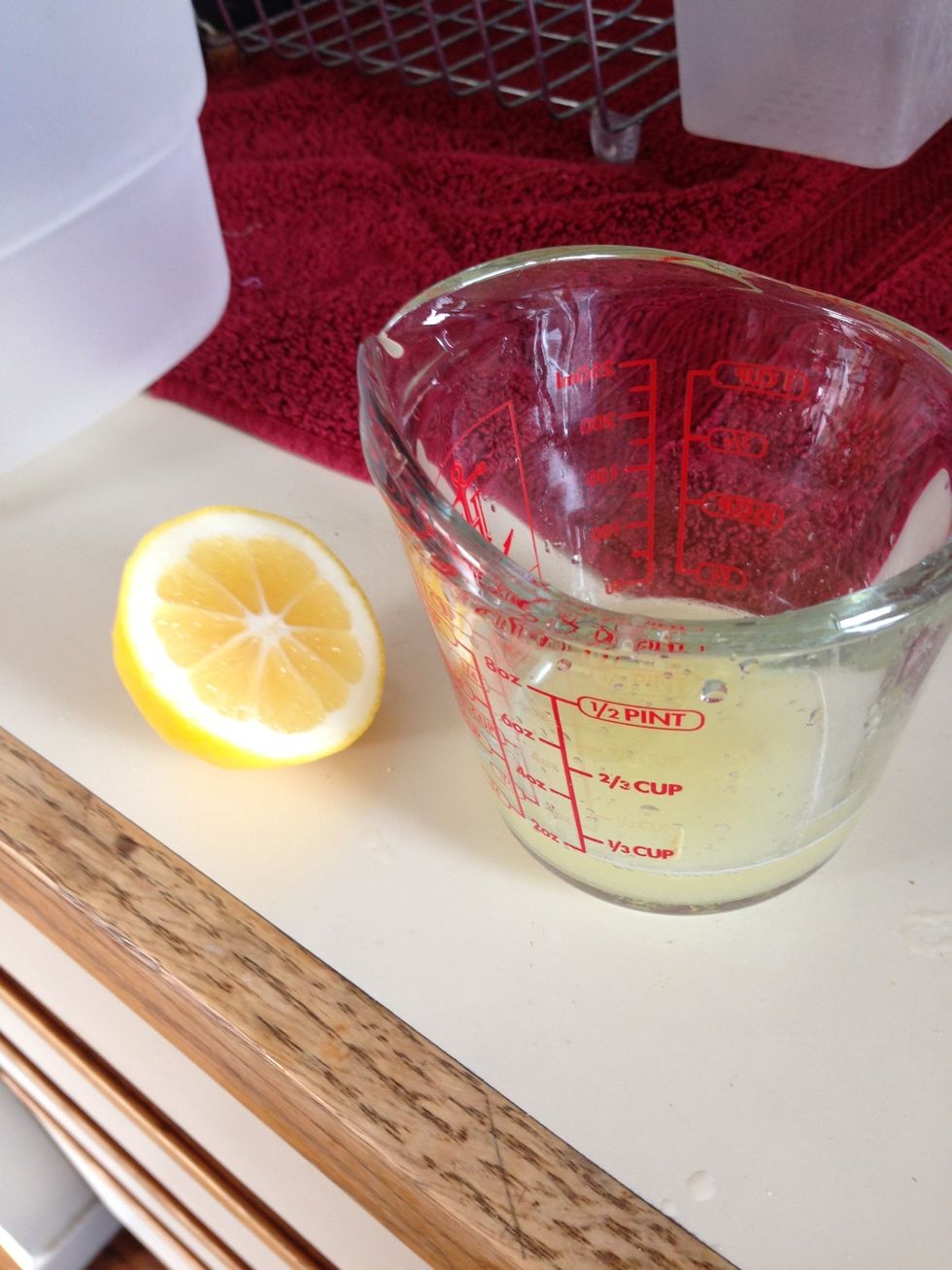 About a third cup lemon juice.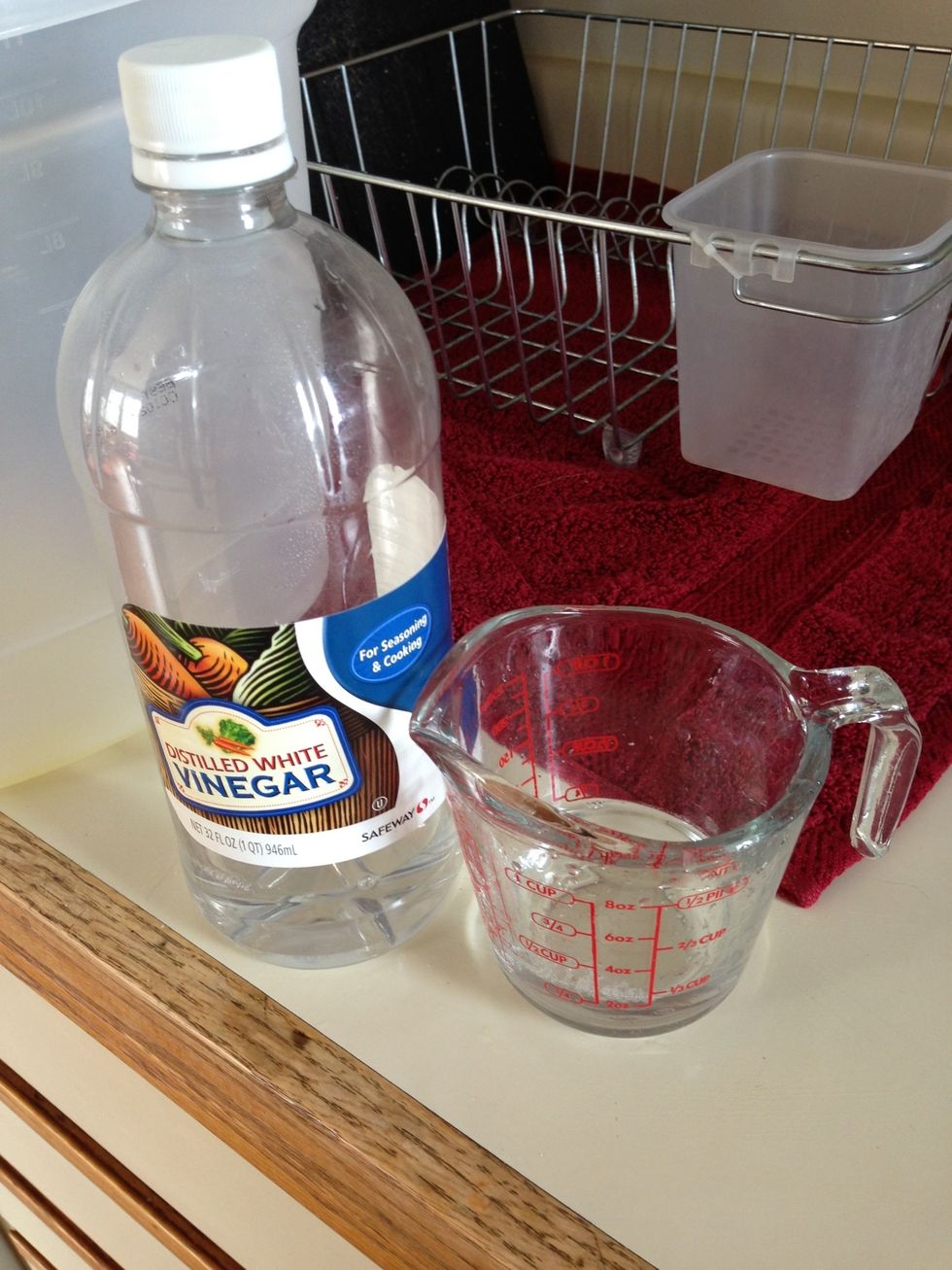 A quarter cup vinegar.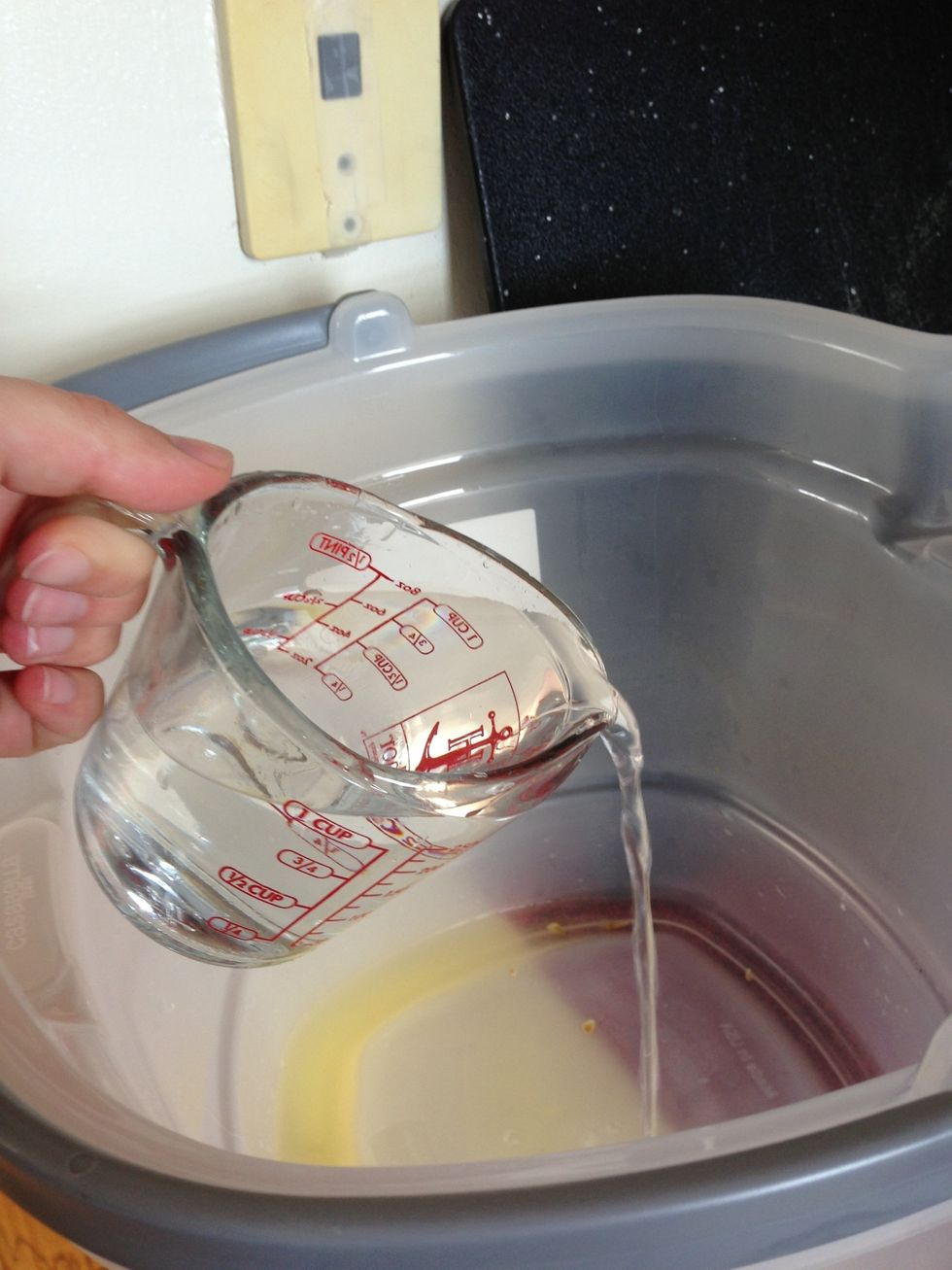 Seven cups water.
Half cup baking soda.
Before.
Pour it on. I also used a sponge to control and spread it around.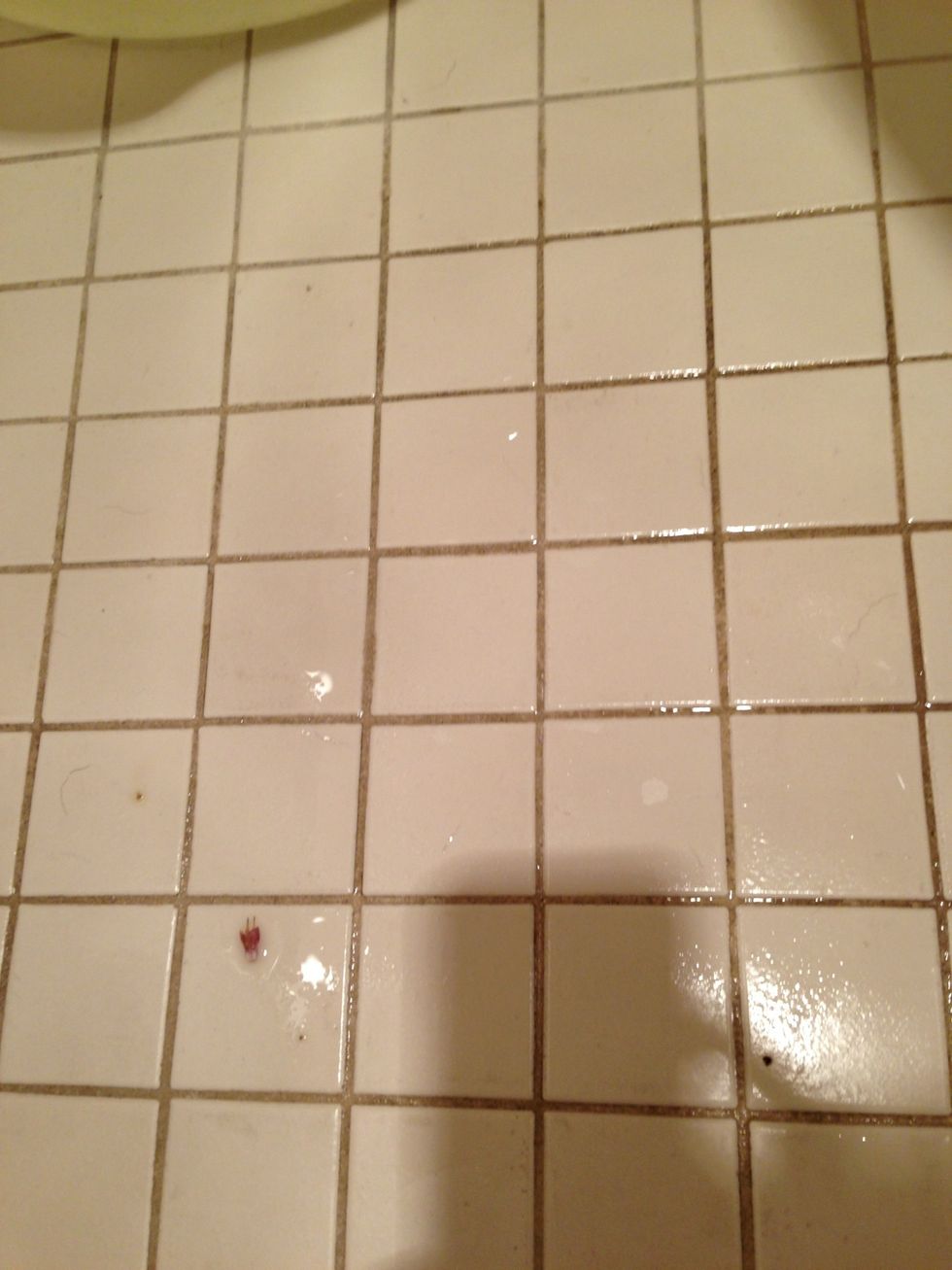 After 1/2 hour.
After an hour of letting it soak and attempting to scrub here and there.
Well, this did not work. On one hand, my bathroom smells "lemony fresh". On the other hand, my floor is slippery though I'm not sure that's due to this. Been a while since it's had a proper cleaning.
Vinegar
Lemon Juice
Baking Soda
Water