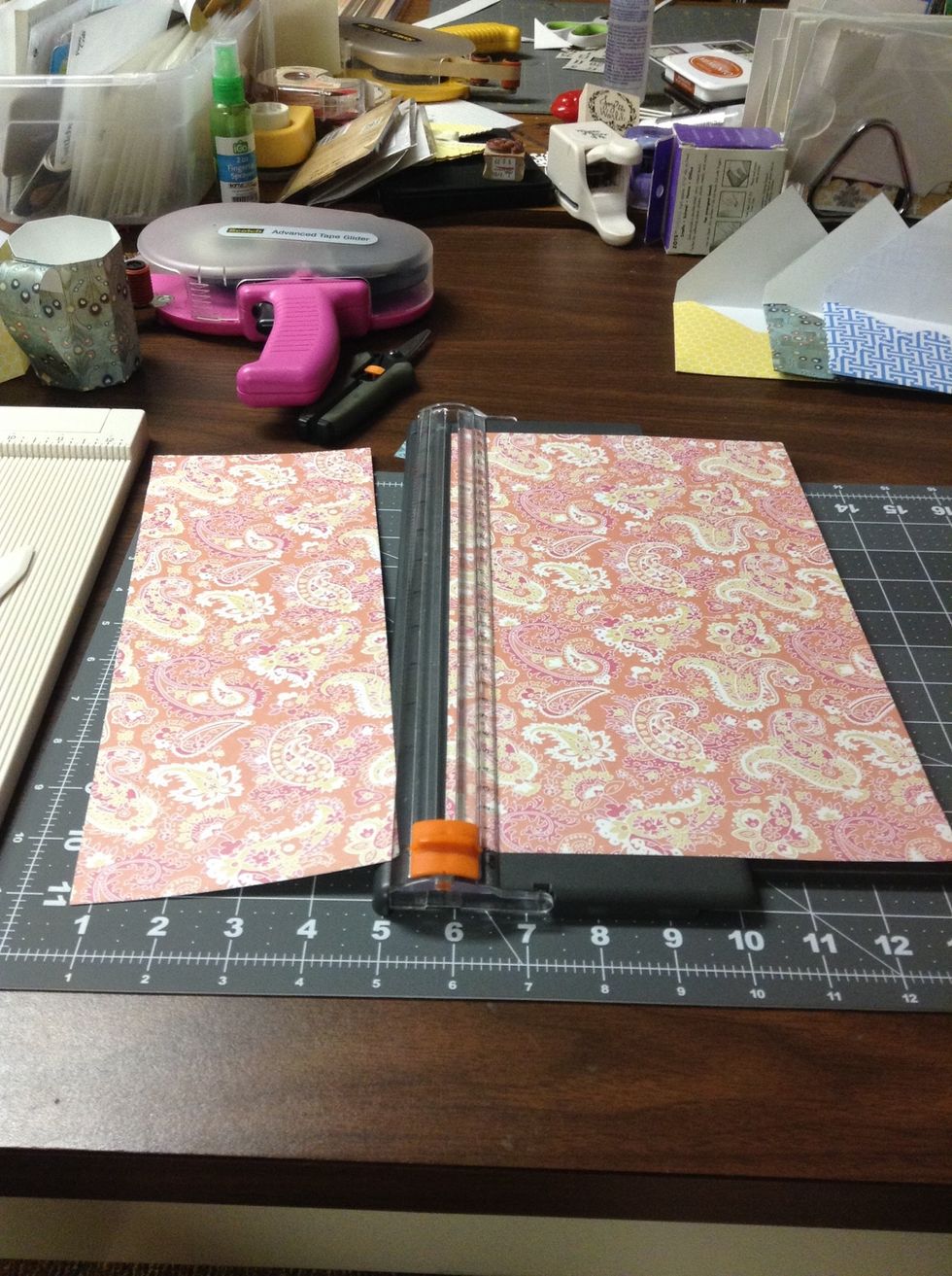 Cut your piece of paper into 7 1/2" X 7 1/2"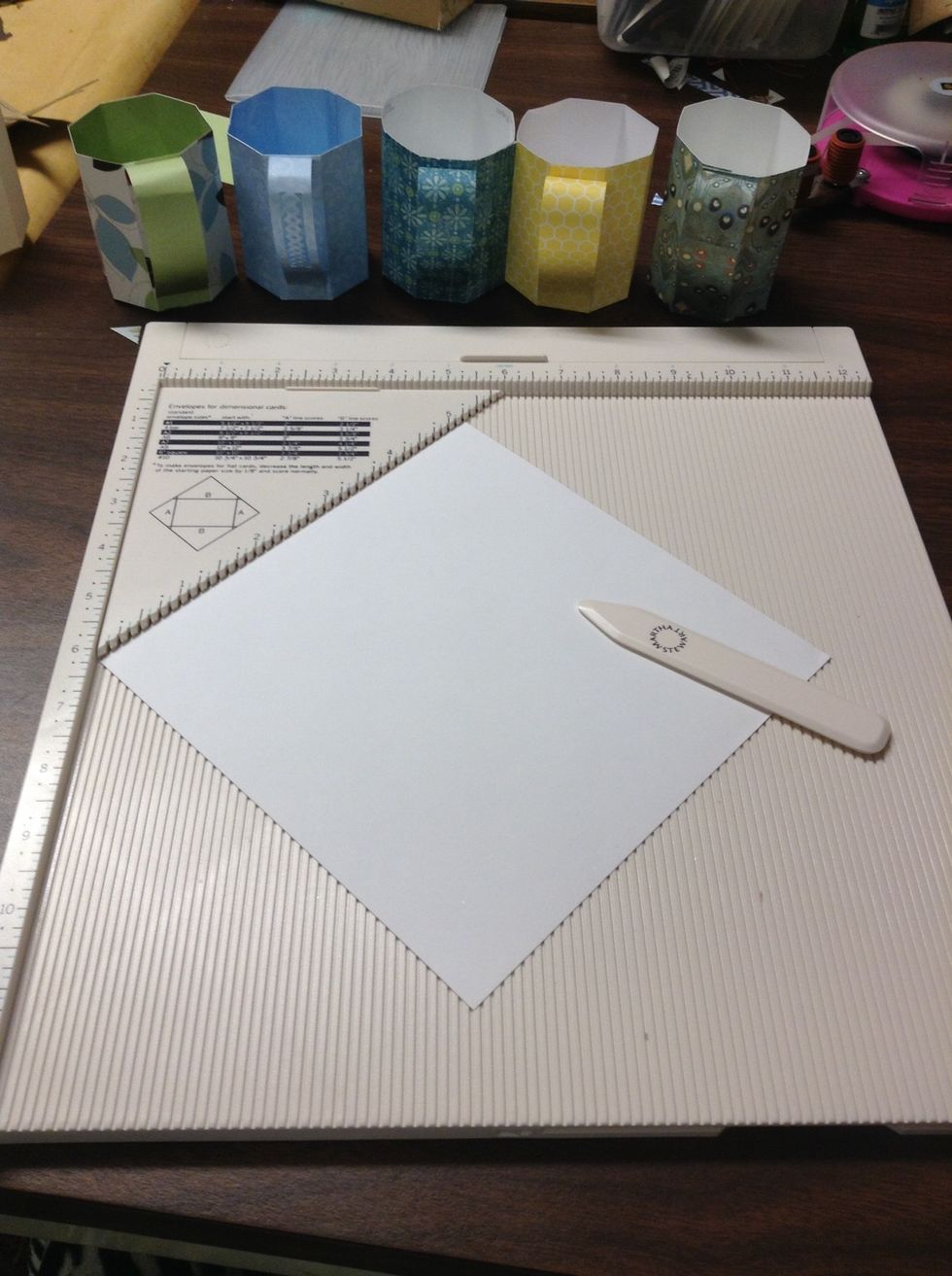 Place it on the scoring board like so.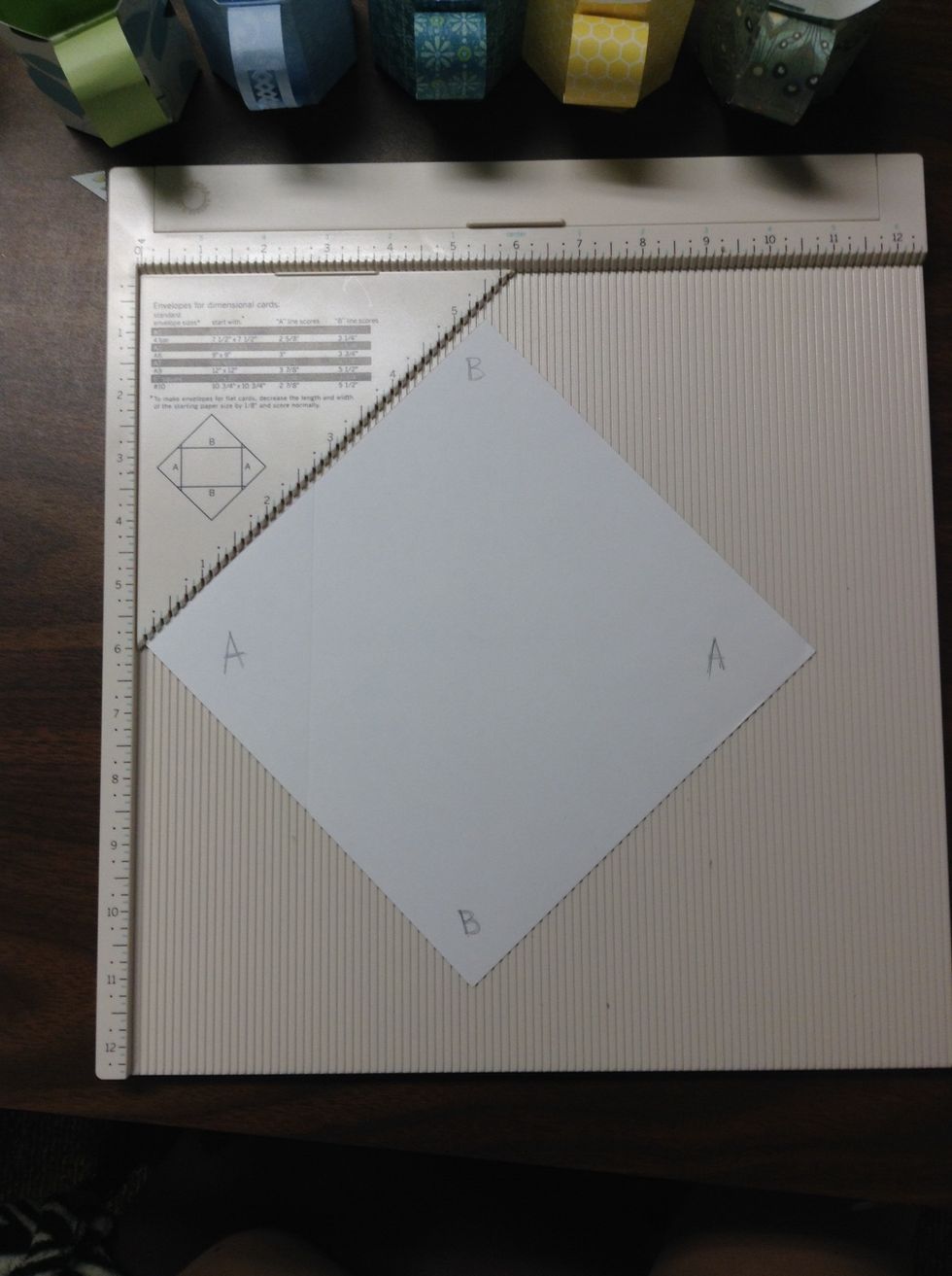 Mark two corners A and two B to help keep track of the measurements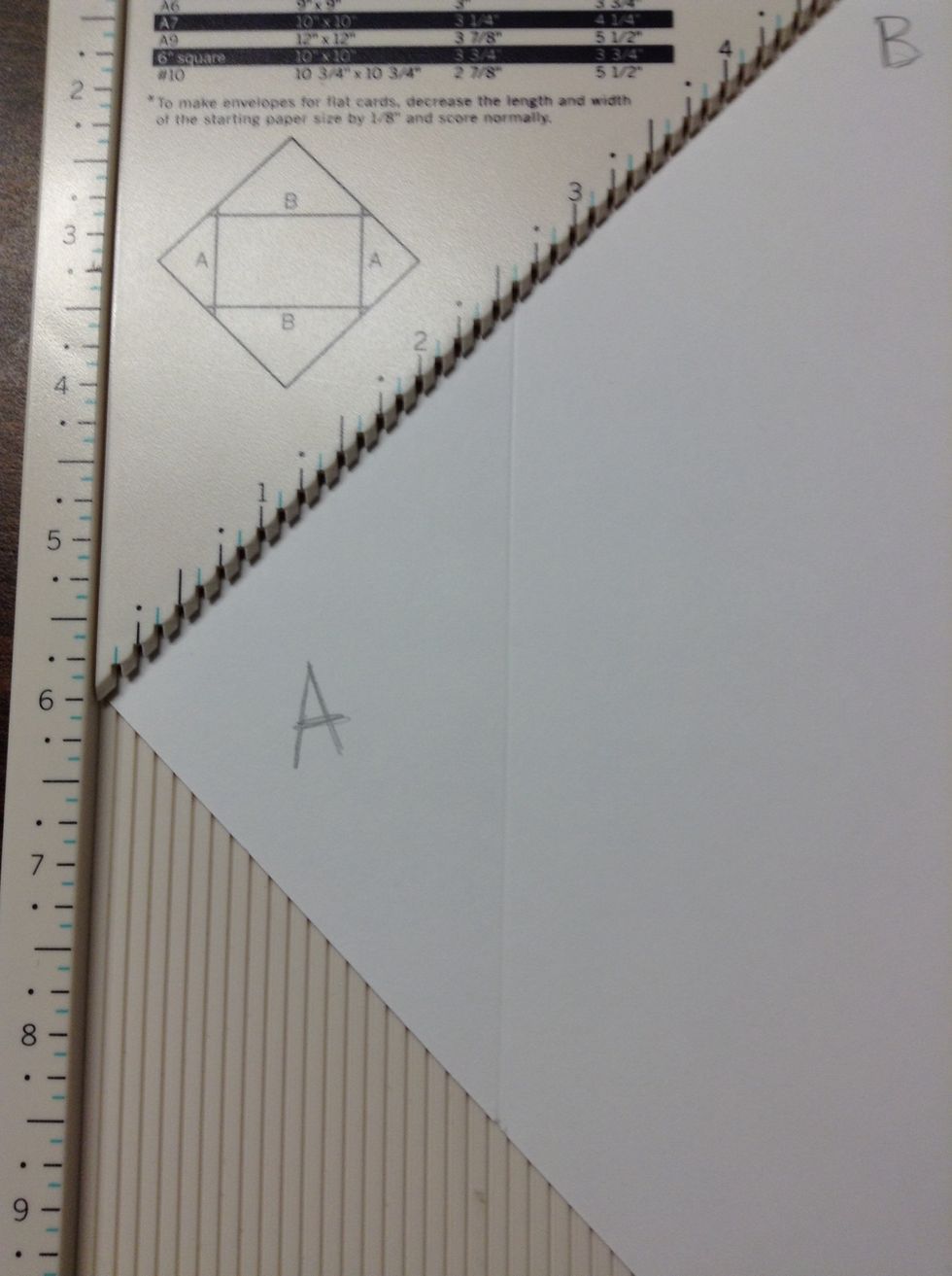 Score at 2 5/8" on both A's.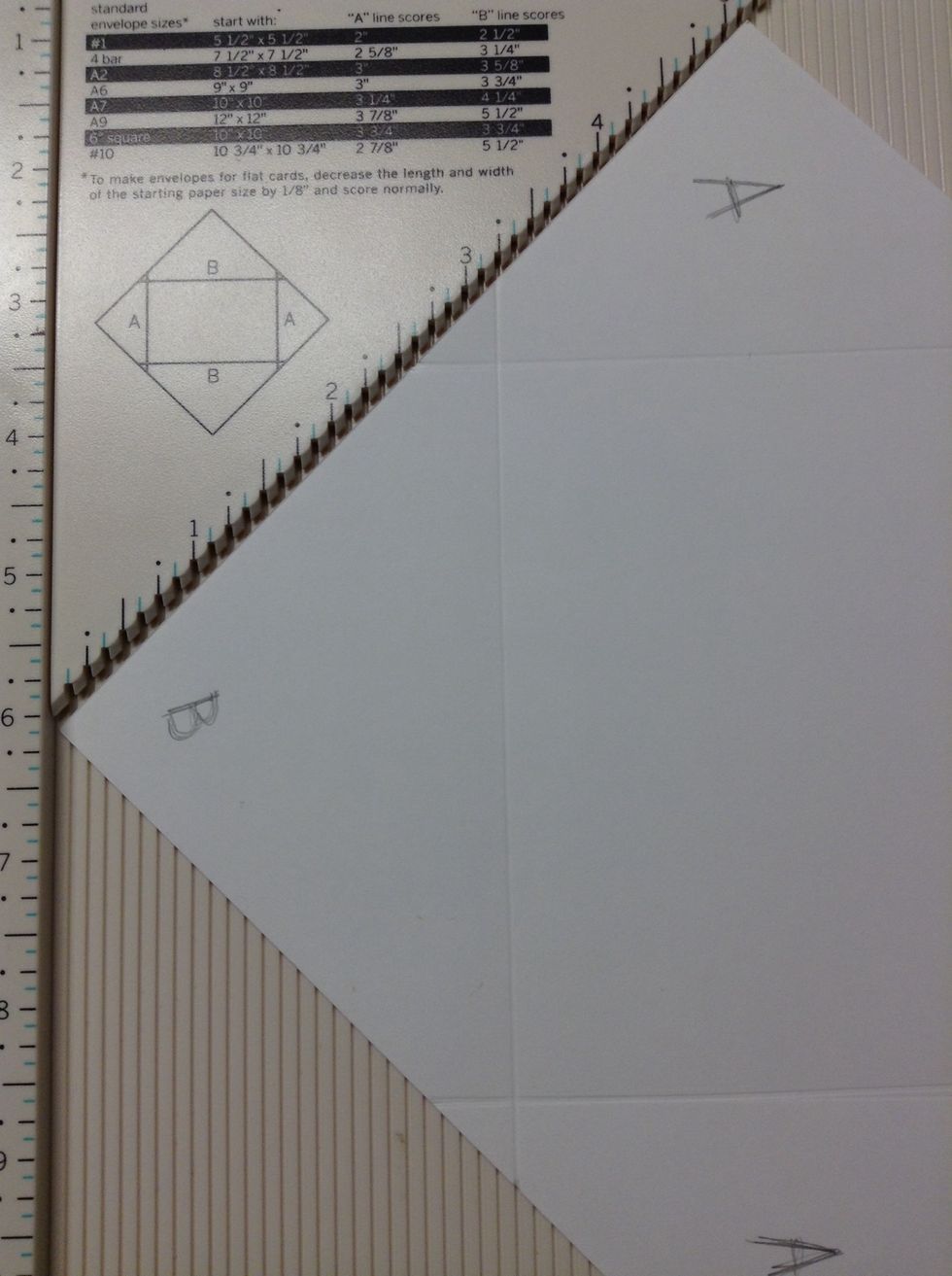 And 3 1/4" on the B's.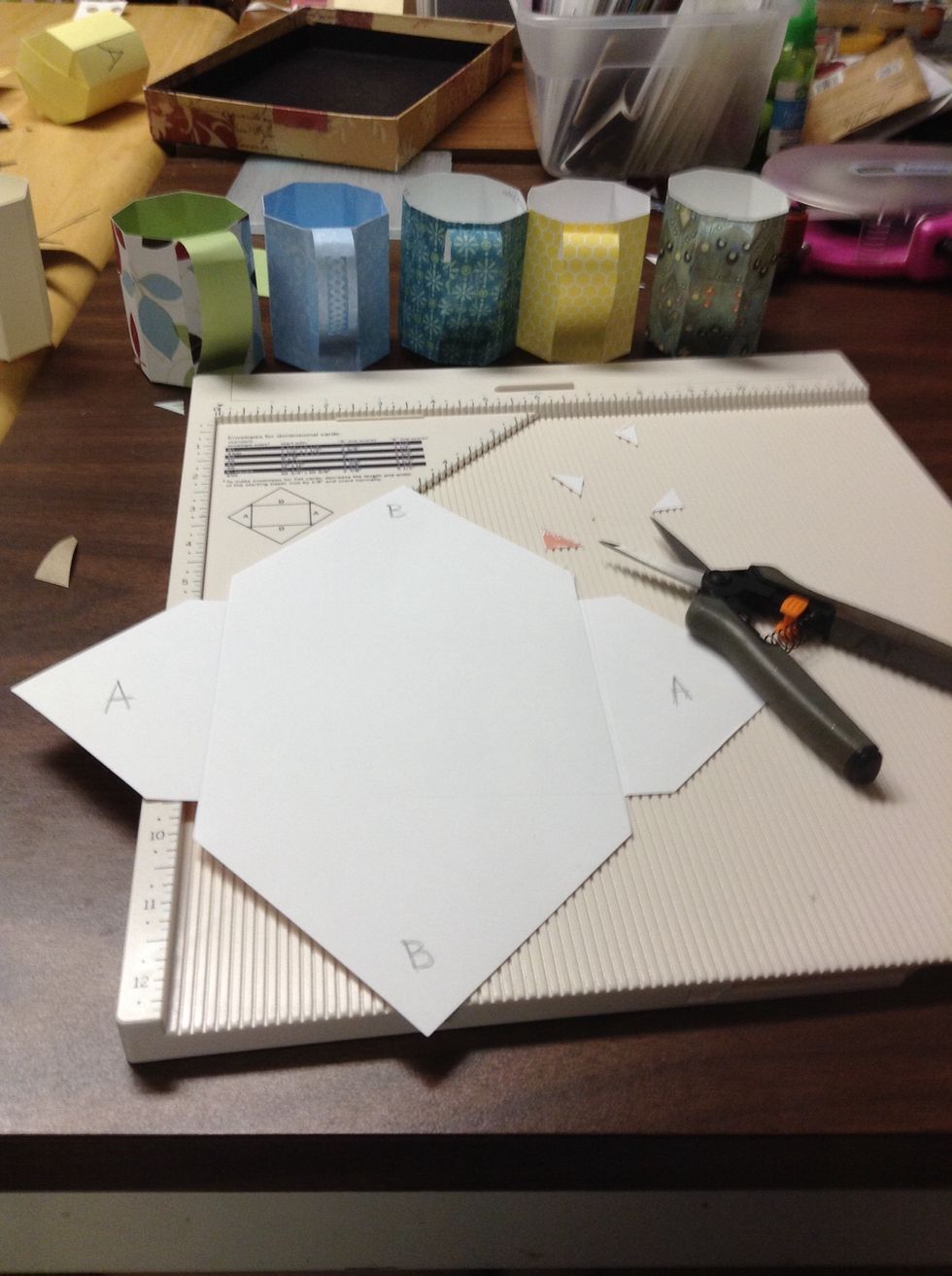 Now, cut each corner where the scoring lines meet.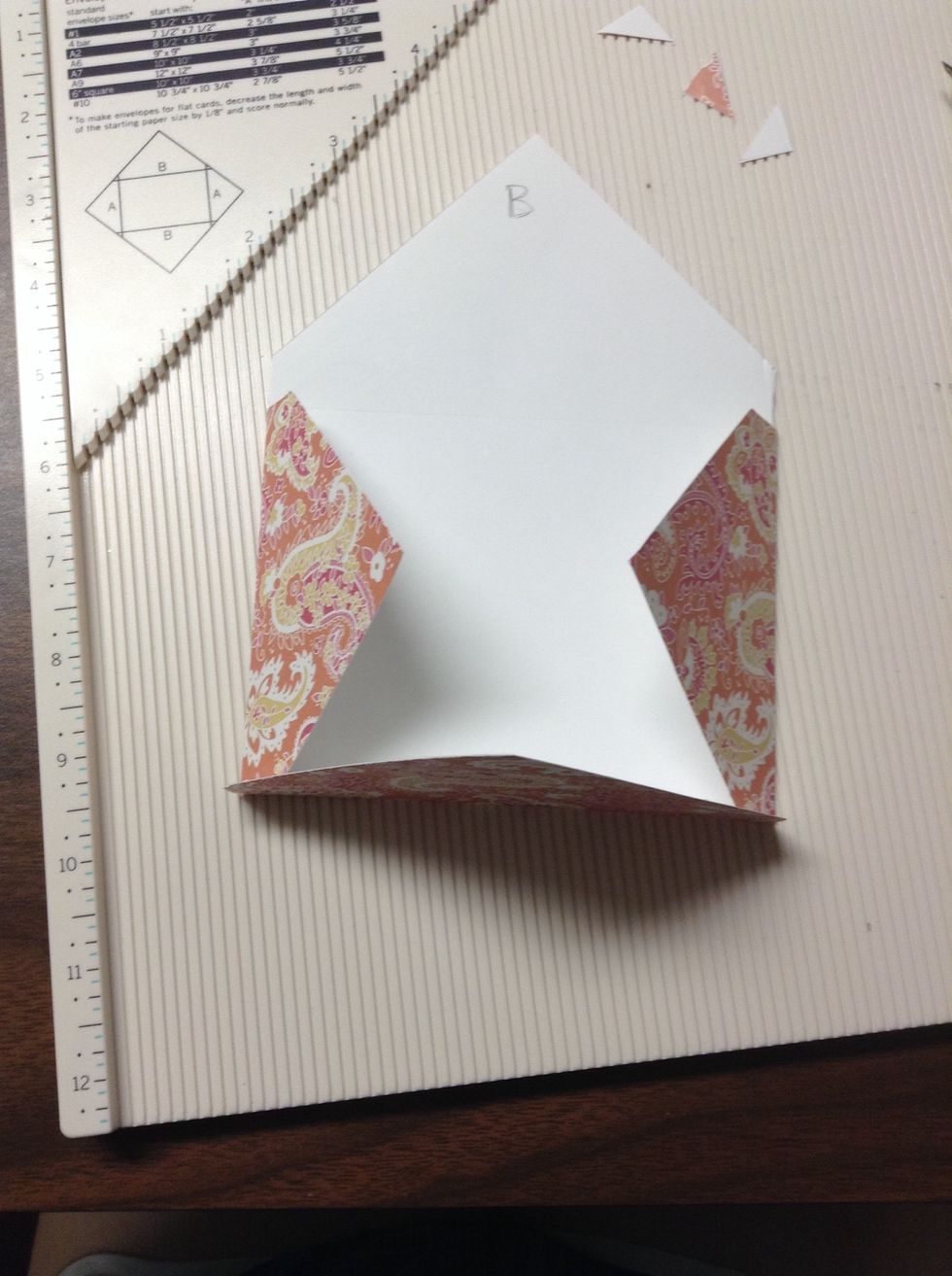 Fold the sides in on their creased lines.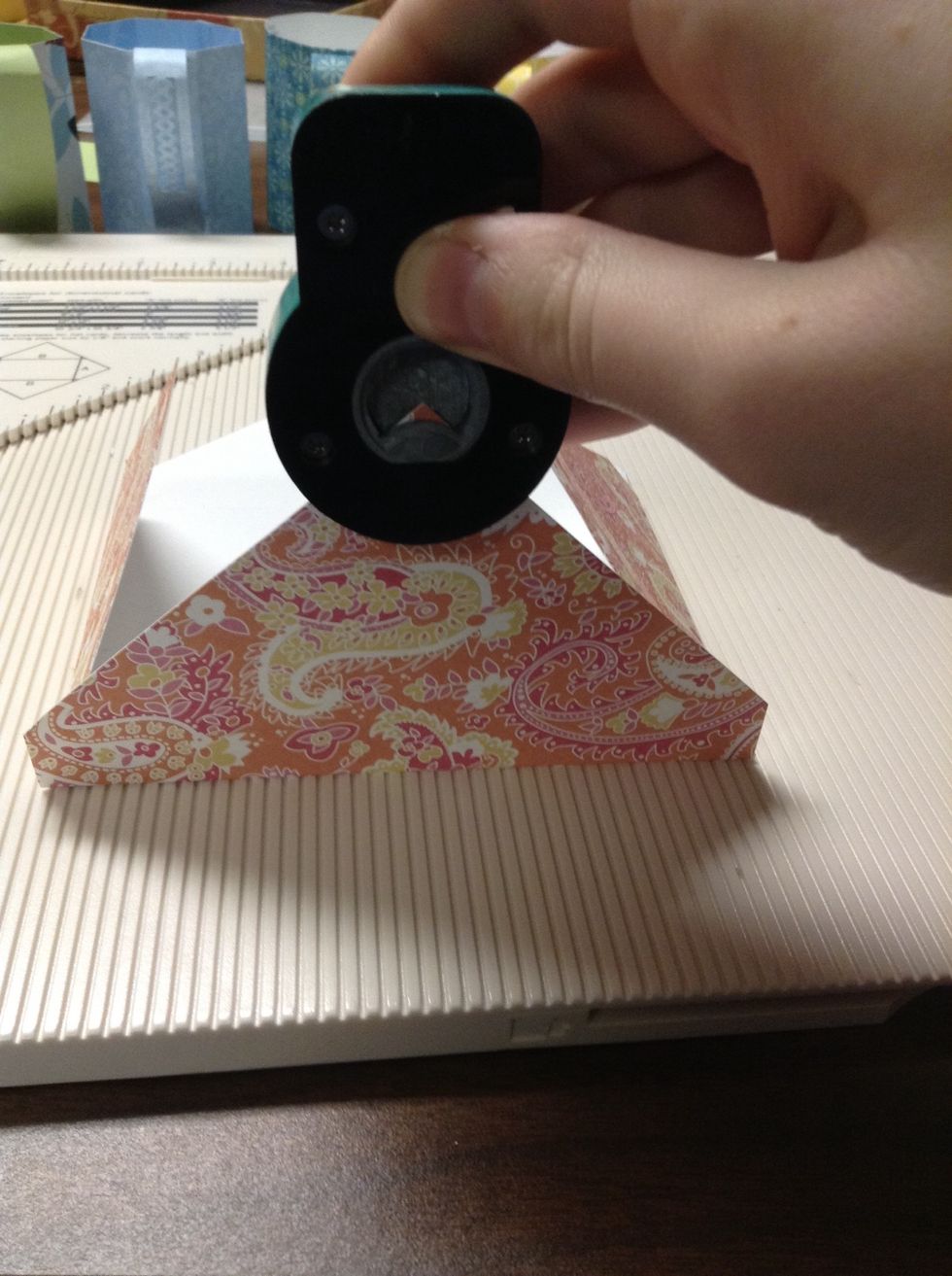 If you want the inside point to be round, then you can use a corner punch. This step is optional.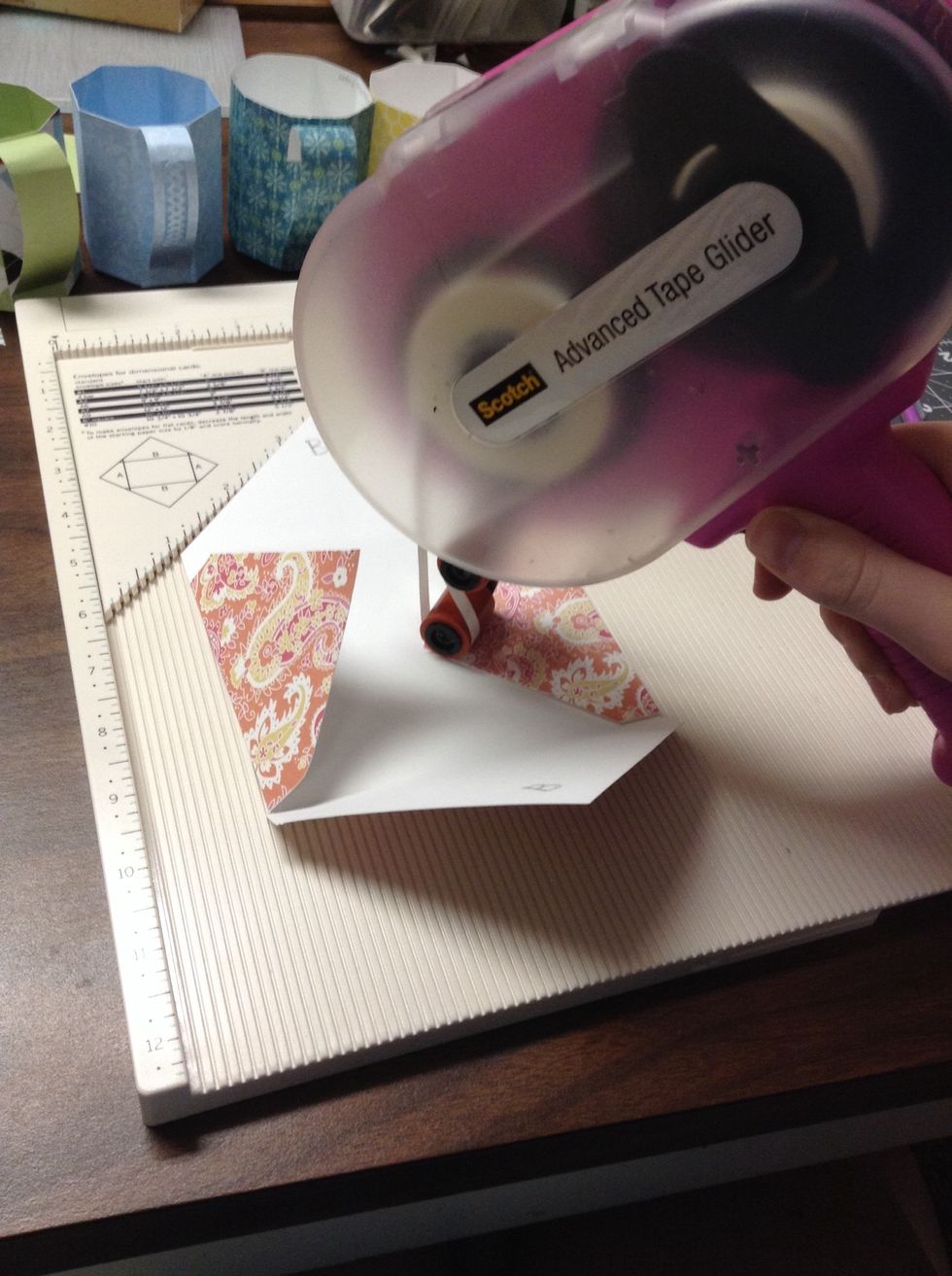 Using your tape gun, or glue stick, apply it to the sides of the envelope and stick the bottom piece to it.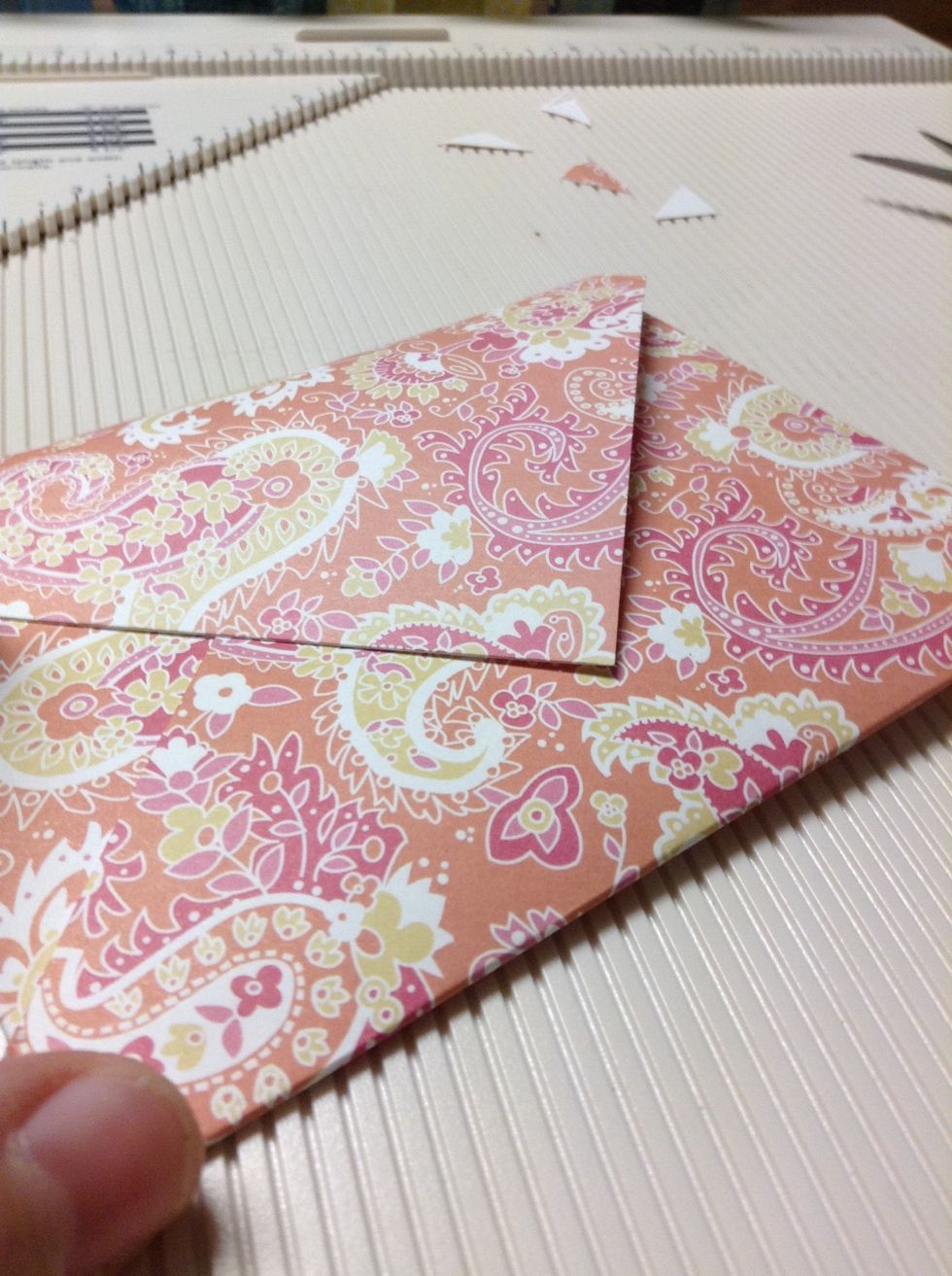 Finished!
Now you can personalize your envelopes and never need to buy them again! :) enjoy!
1 piece of paper
Paper cutter
Scoring Board
Tape Gun or Glue
Scissors
Envelopes for dimensional cards template
Corner punch (optional)