Det du behöver är: 1 yttertyg 1 del i formvlieselin Fickdelar om du vill ha fickor.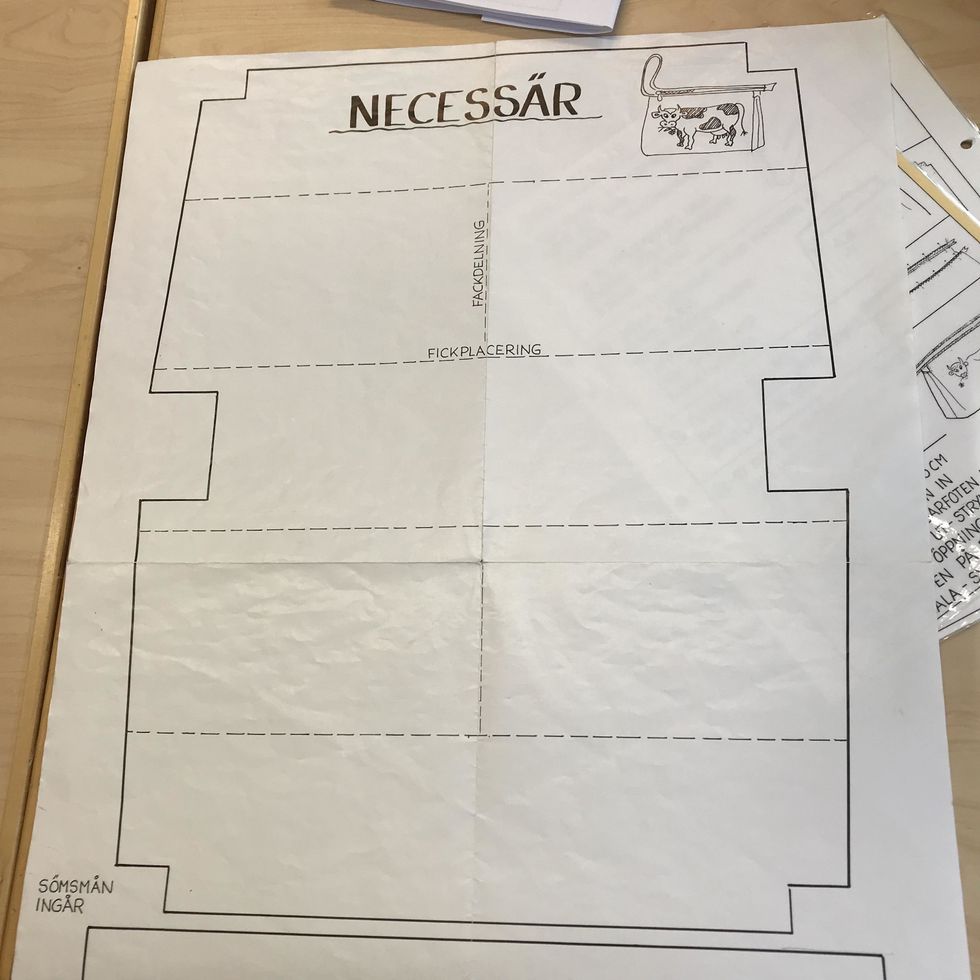 2. Nåla fast mallen på valfritt tyg och klipp ut.
1. Börja med att klippa ut mallen på mönsterpapper. 3. Stryk fast formvlieselinet på tygets "fula" sida.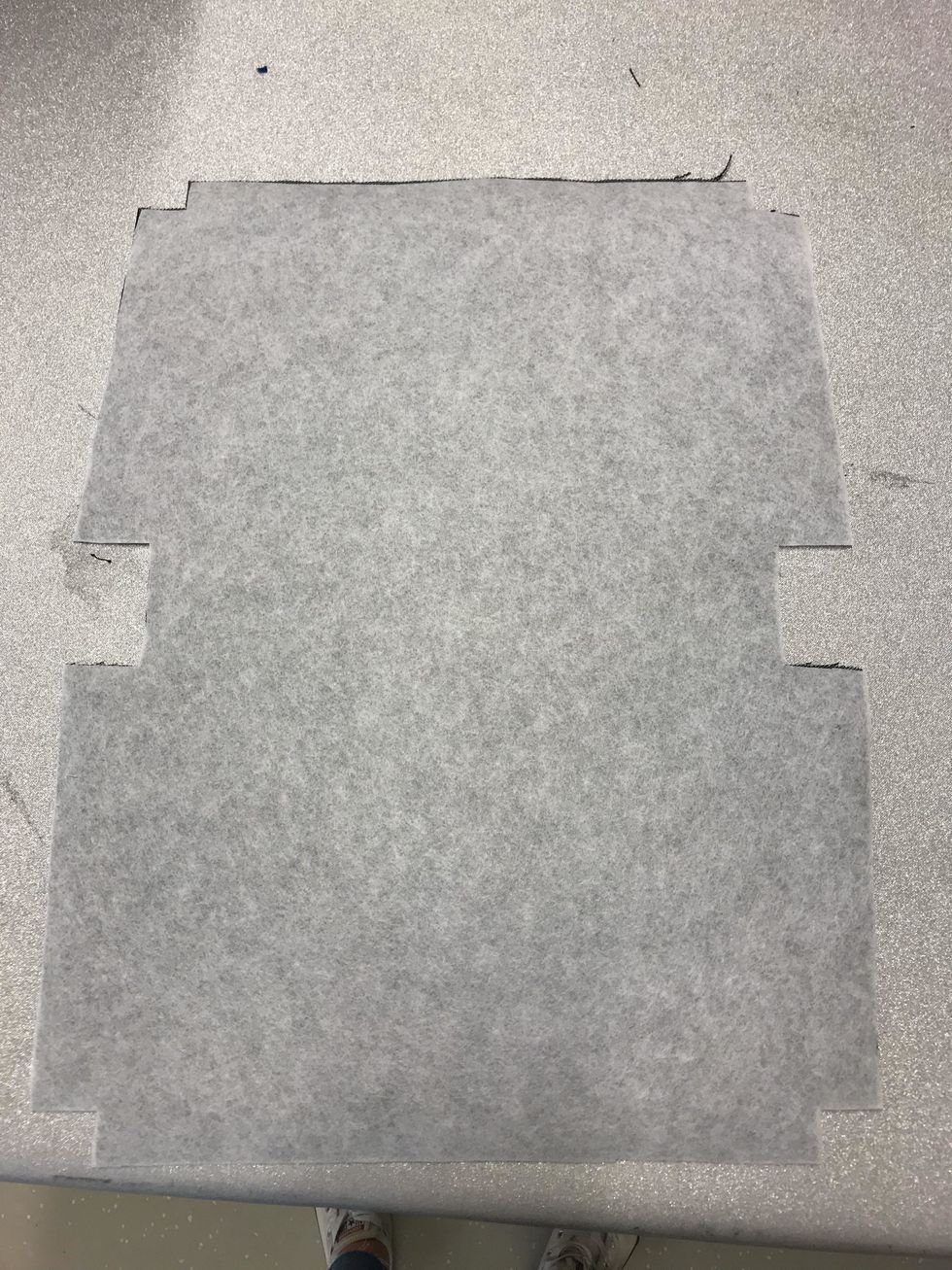 FICKOR. Klipp ut en kvadrat av valfritt tyg. Vik sedan in kanterna och nåla. Om du bara vill ha kvadratiska fickor viker man bara in kanterna vanligt.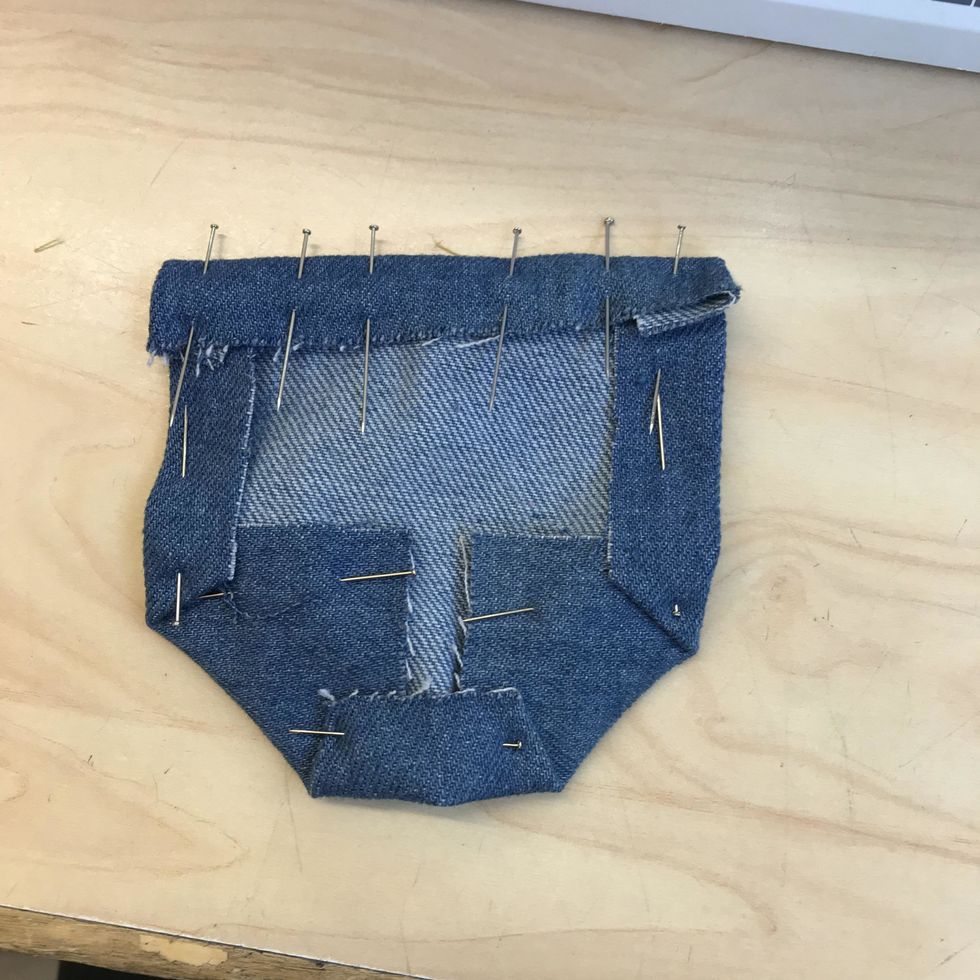 Sy nu ner kanterna. Tänk på att ha sömsmån så att sömmarna håller. Sy först endast överdelen av fickan.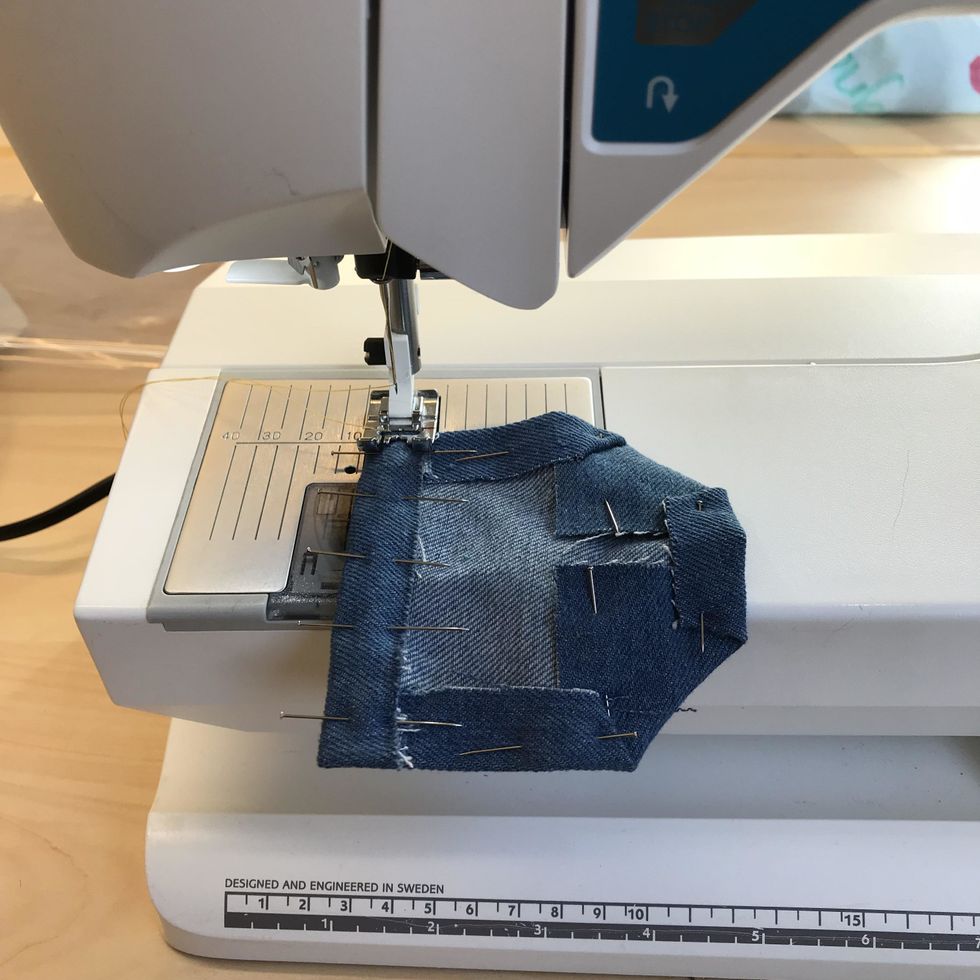 Stryk ner övriga sidor så att dem ligger ner på plats.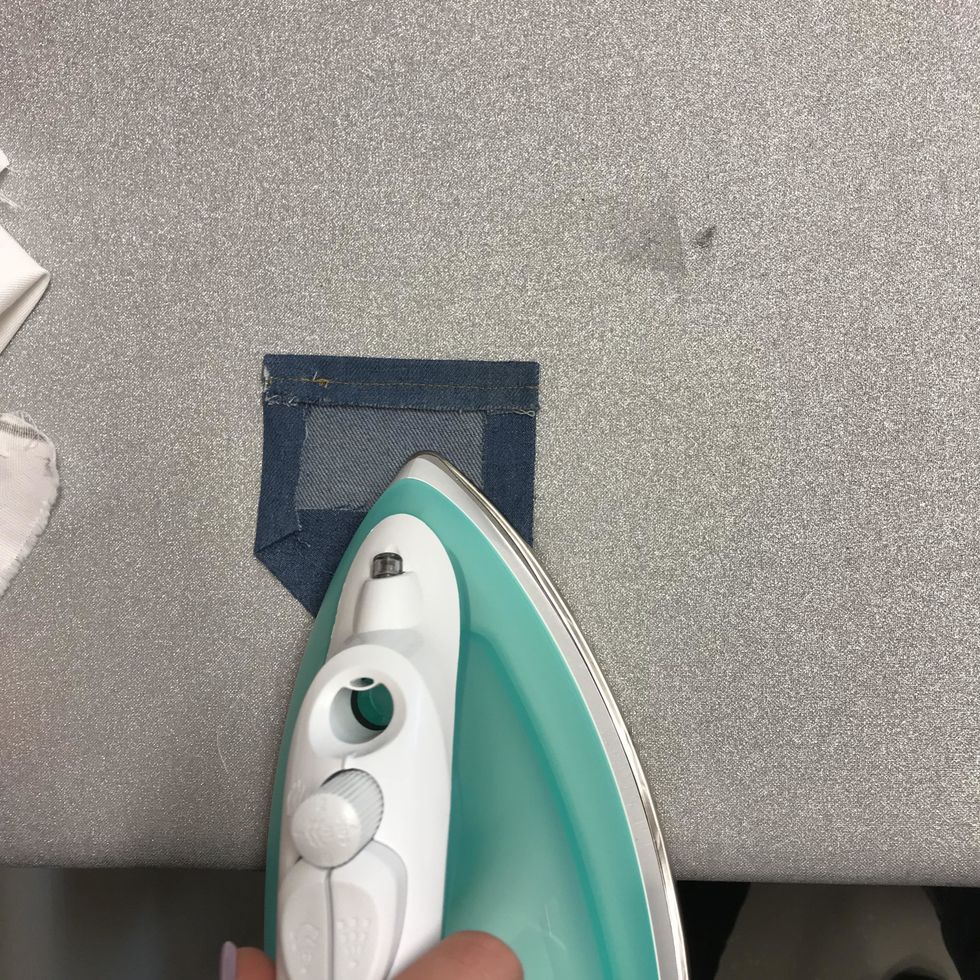 Ungefär såhär ska det se ut när du sytt första sömmen och strykt.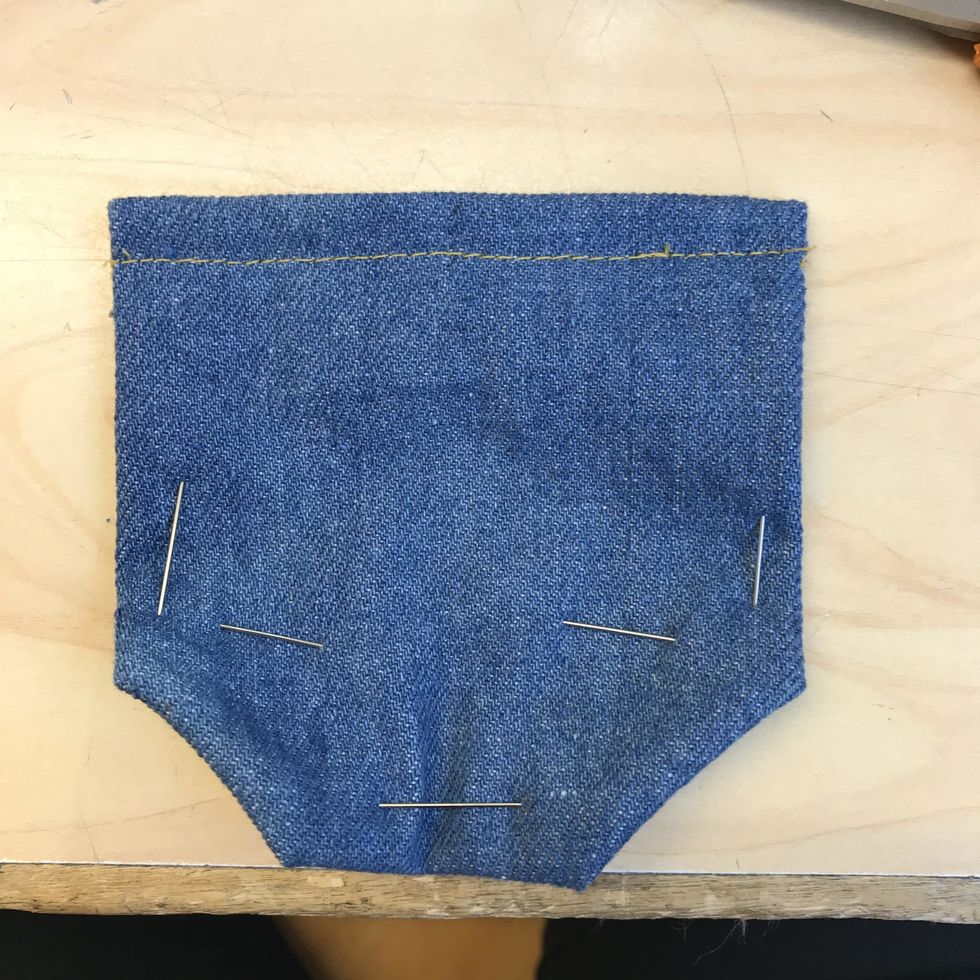 Placera ut fickorna där du vill ha dem och nåla fast dem på neccesären. Sy med raksöm runt alla kanter. Tänk på att fästa tråden.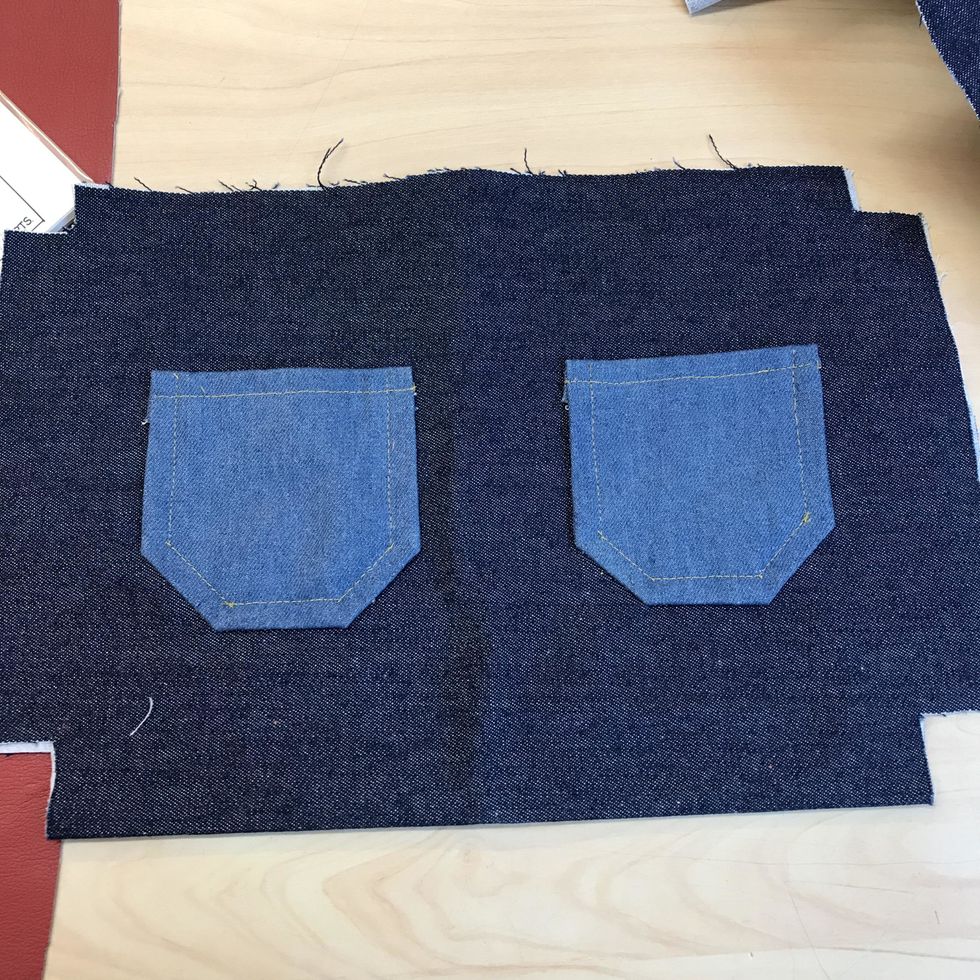 Vik tygbiten på mitten med de fula sidorna innät och nåla längs kanterna. Sy sedan med raksöm. Glöm inte att fästa vit båda ändarna.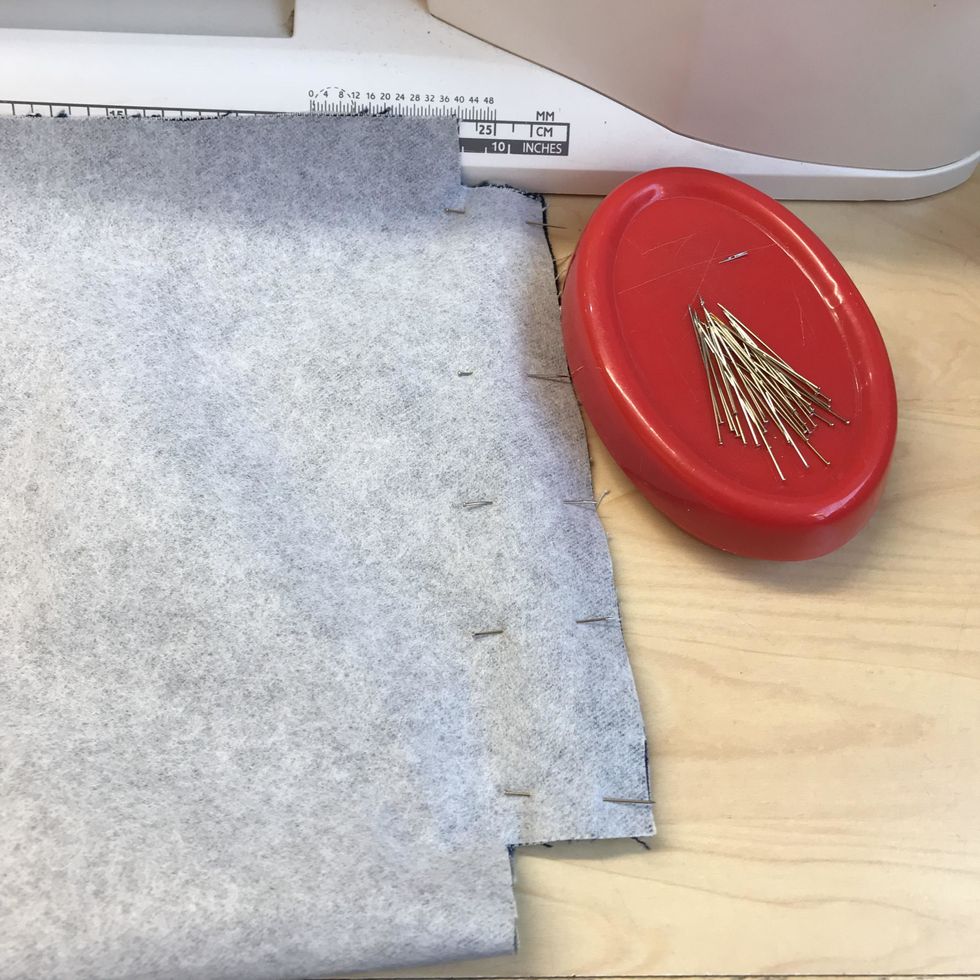 Vänd neccesären upp och ner och nåla ihop kanterna så som på bilden. Sy åter igen med raksöm.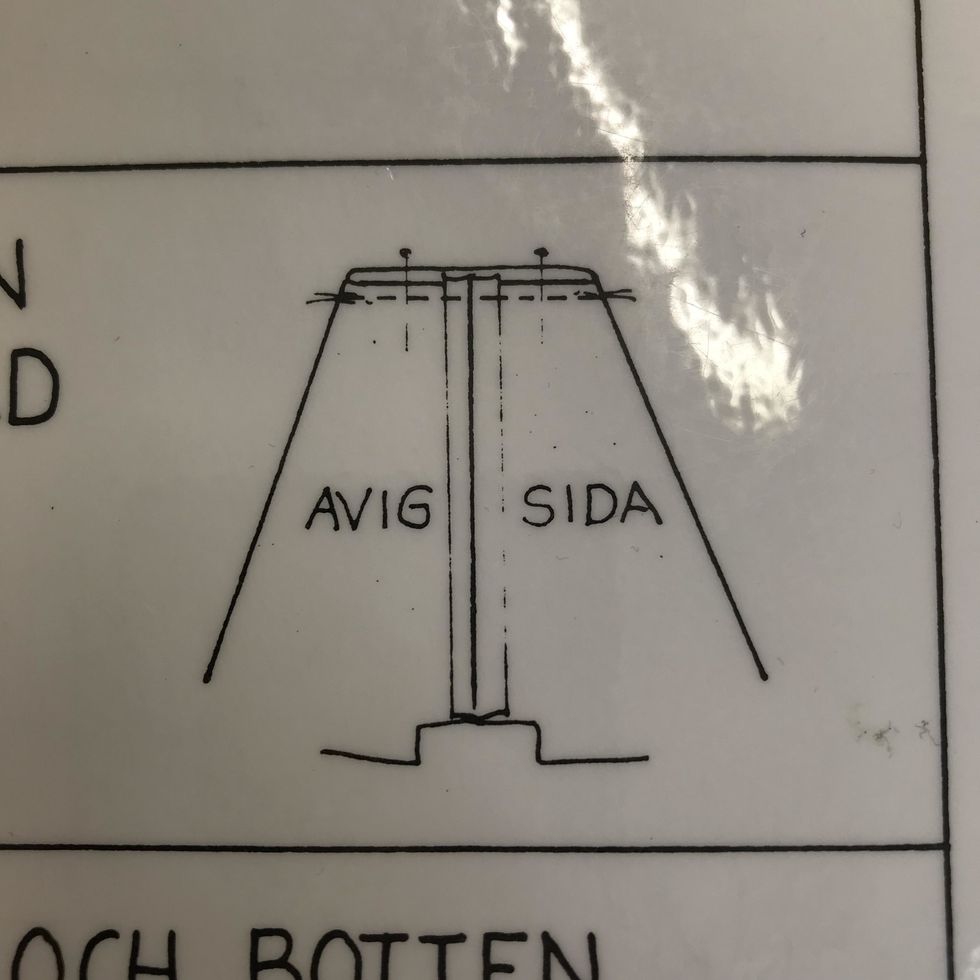 Gör samma sak med fodret som du gjort med yttertyget.
Trä i fodret med sidorna räta mot räta. Sy ihop sidorna så som bilden visar.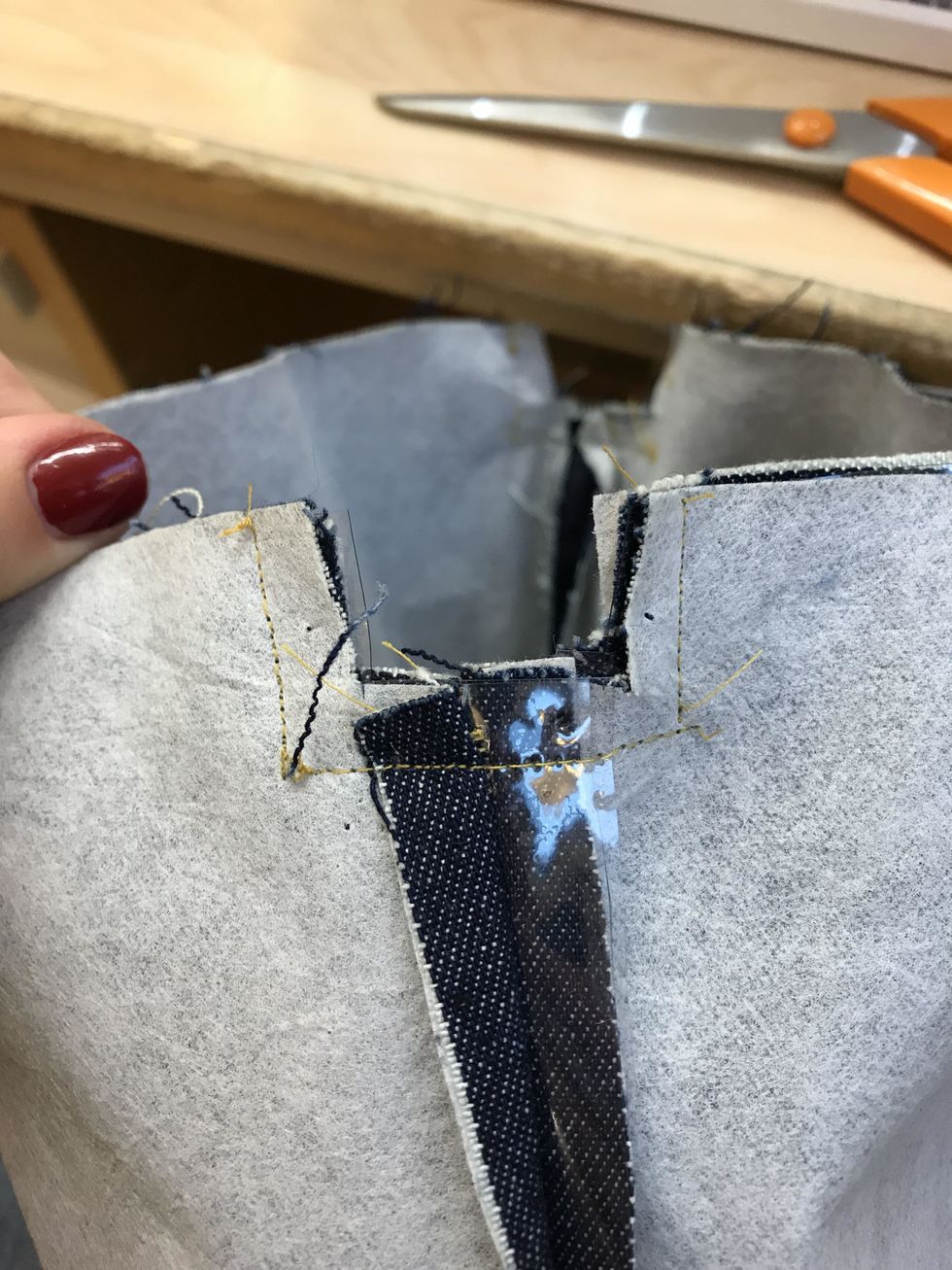 Vänd neccesären rätt så att den fina sidan är utåt. Nåla längs med den översta kanten och sy sedan ihop.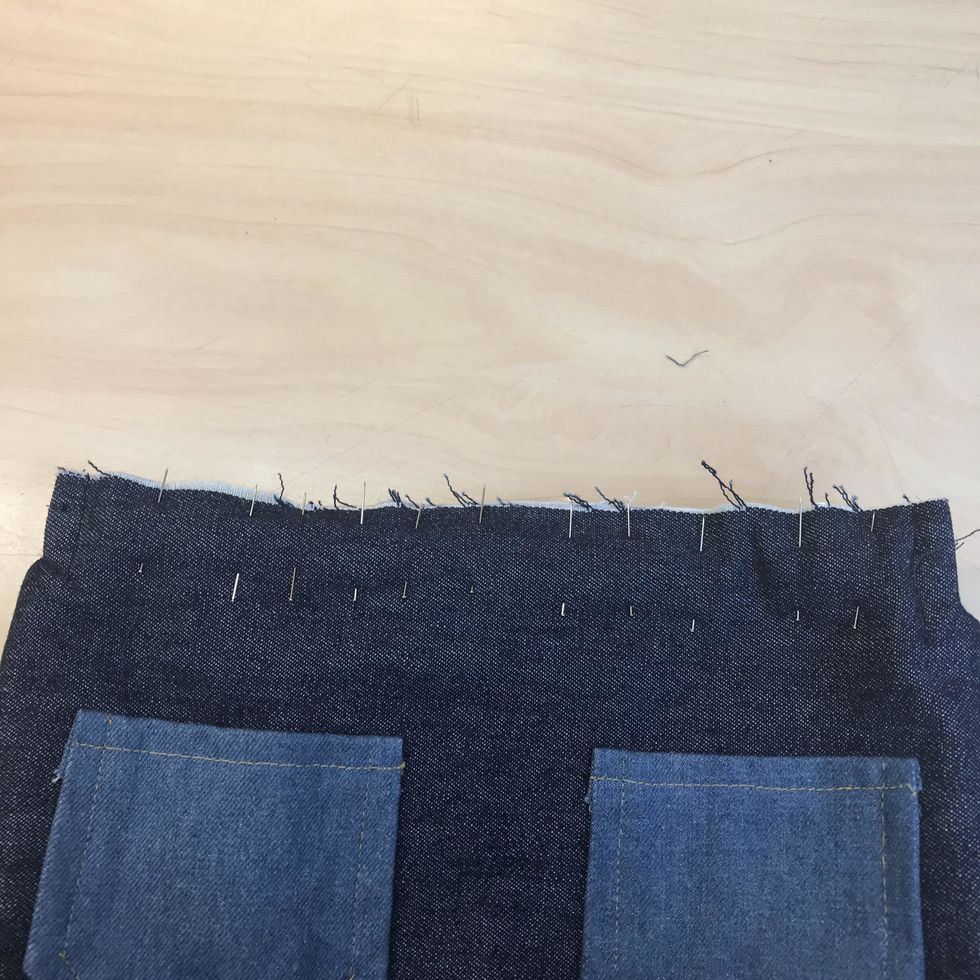 Nåla fast en dragkedja och sy.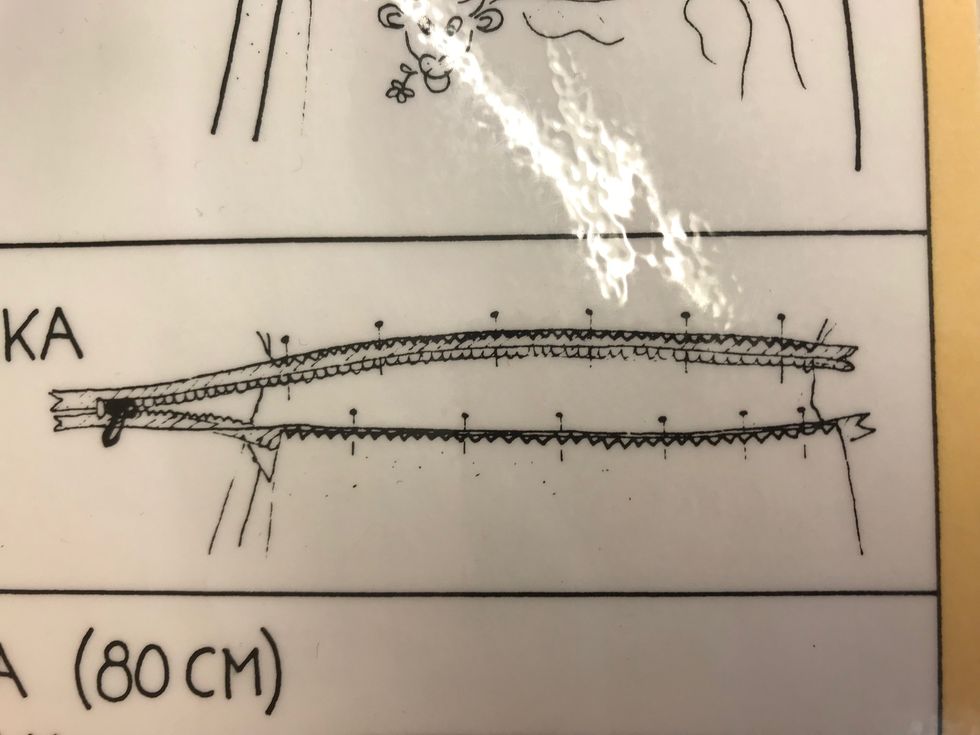 Klipp ut en rektangel av valritt tyg som ska användas som kant på dragkedjan.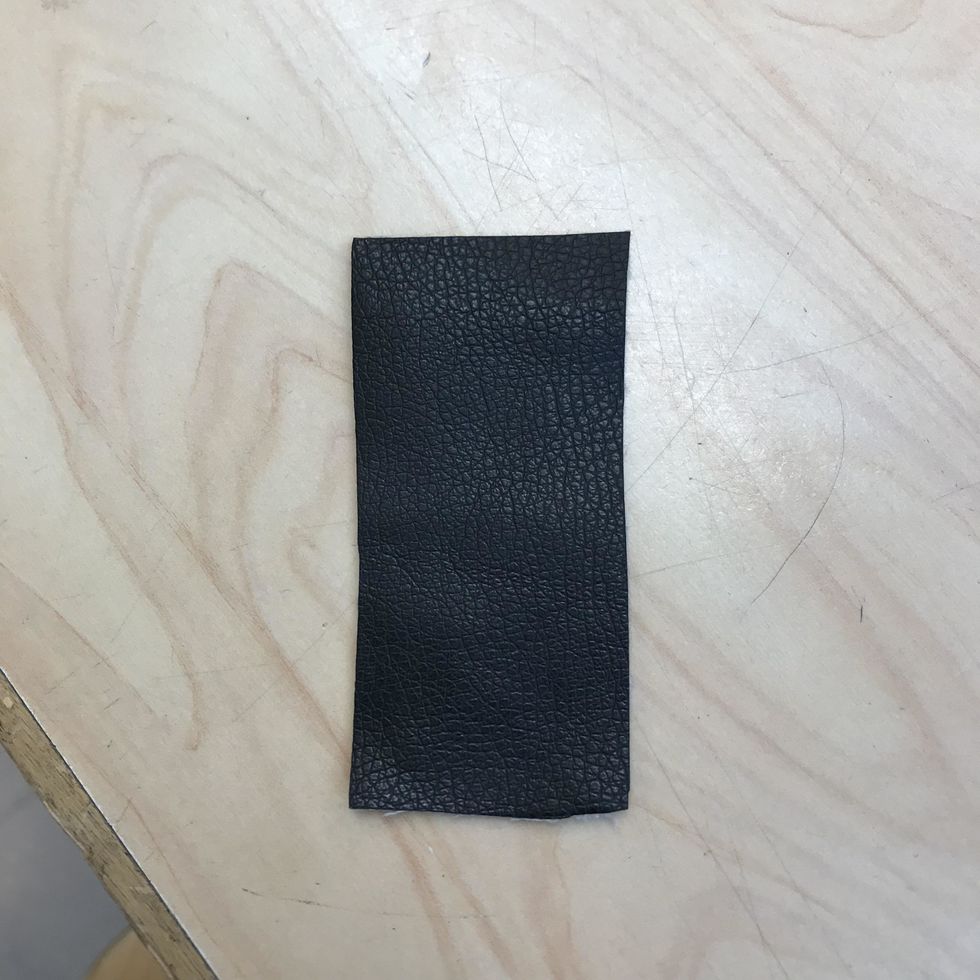 Nåla fast på ändarna på dragkedjan och sy runt.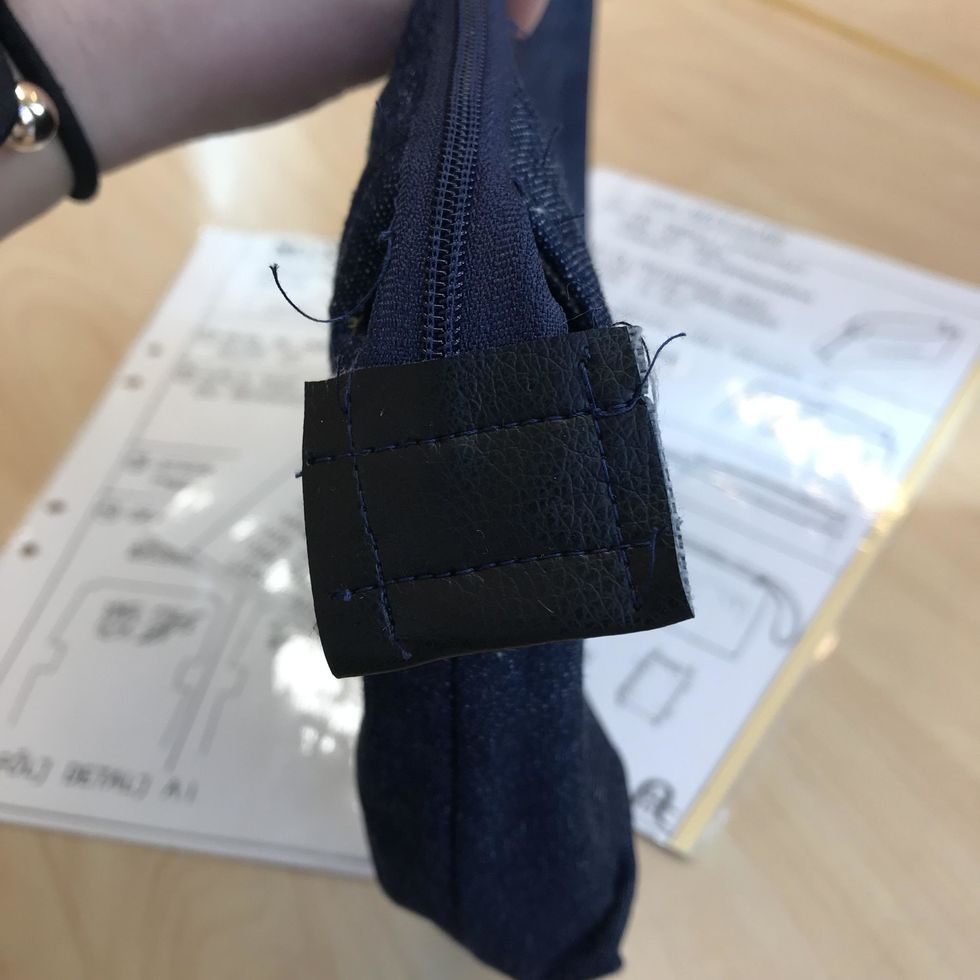 Nu är den Klar!
The creator of this guide has not included tools
Slöjden Framtidskompassen
Hej!\nHär lägger Framtdskompassens elever ut instruktioner på saker de skapat i slöjden.\nHoppas du får användning av instruktionerna.