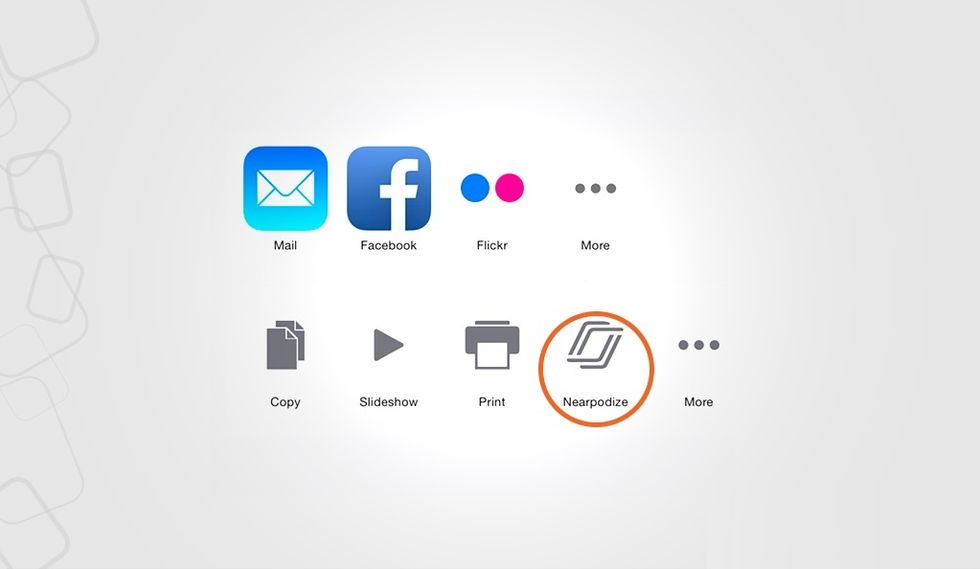 If you are using the new iOS8 version of Nearpod, you'll find that there's an awesome way to easily Nearpodize your files!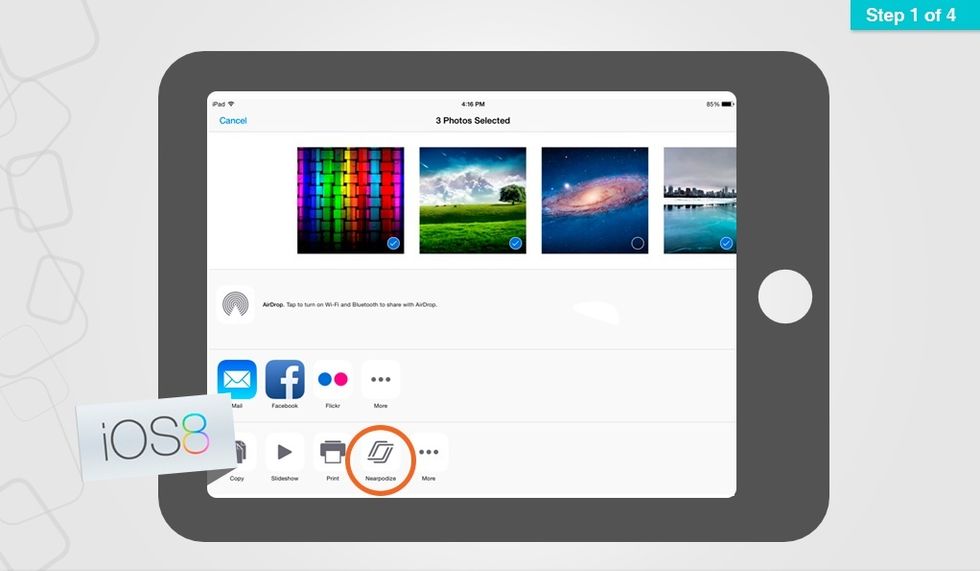 Go to your camera roll and select the pics that you want to turn into a Nearpod lesson. Select the "Share" option and you'll see the Nearpodize icon on the menu displayed.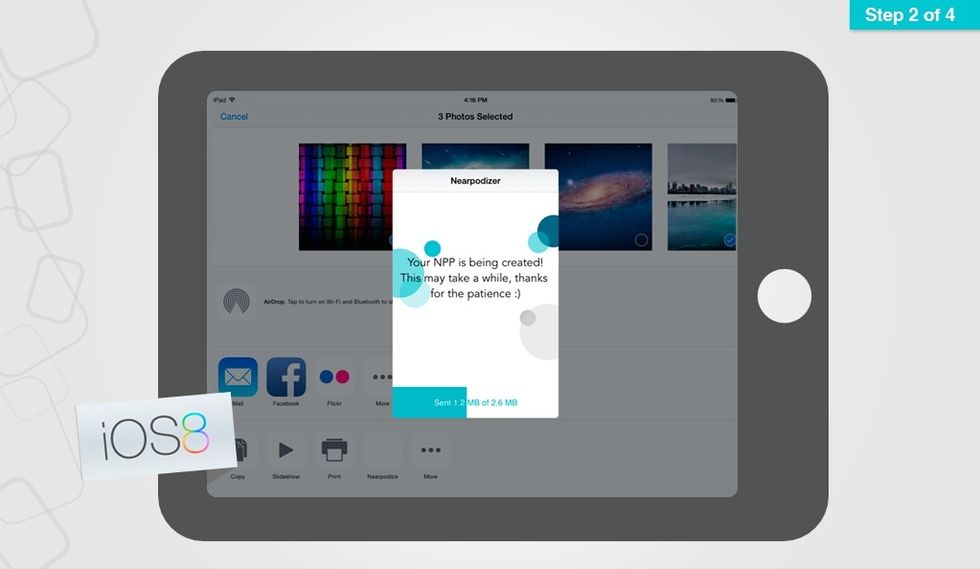 Wait for the Nearpod presentation to be created! Once the process is finished, the lesson will be stored in your Nearpod Library.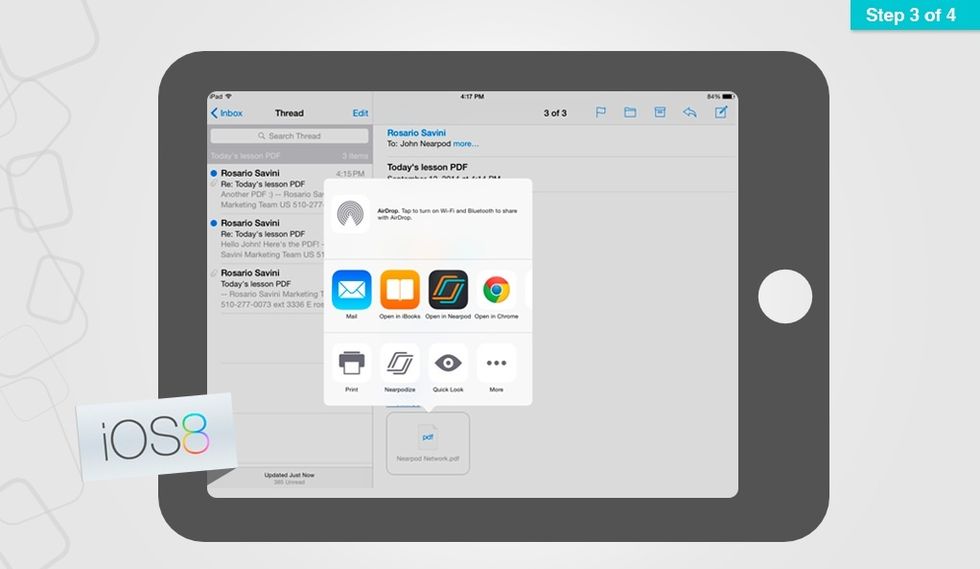 You can also look for a file in your email inbox and keep your finger pressed over the icon. A menu will display and you'll find the Nearpodize option there!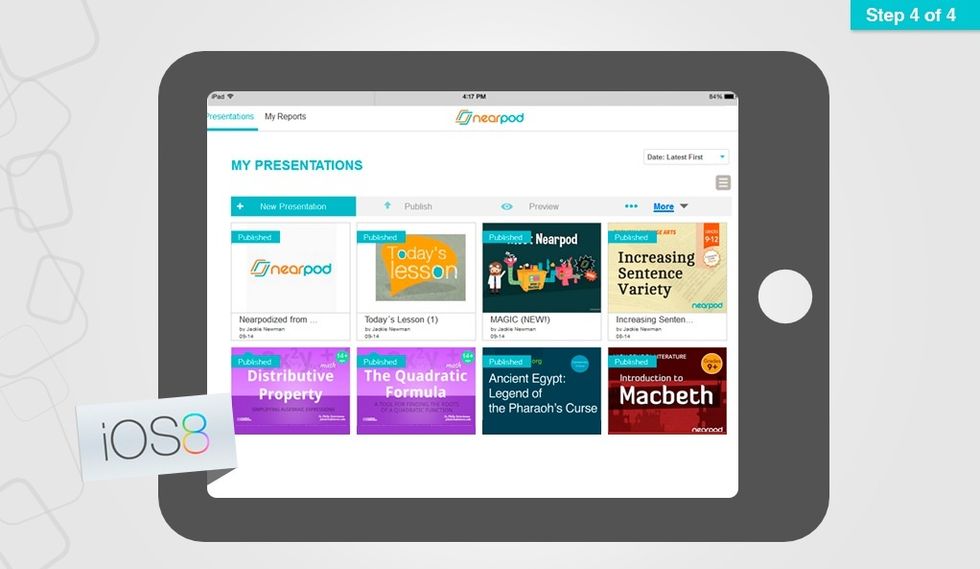 Go to your library to find all your Nearpodized lessons!
1.0 mobile device or PC/Mac
Internet connection
Files to Nearpodize
Nearpod'S Guides
An innovative and interactive classroom tool to create, engage and assess. An all-in-one solution for the 21st century teachers!