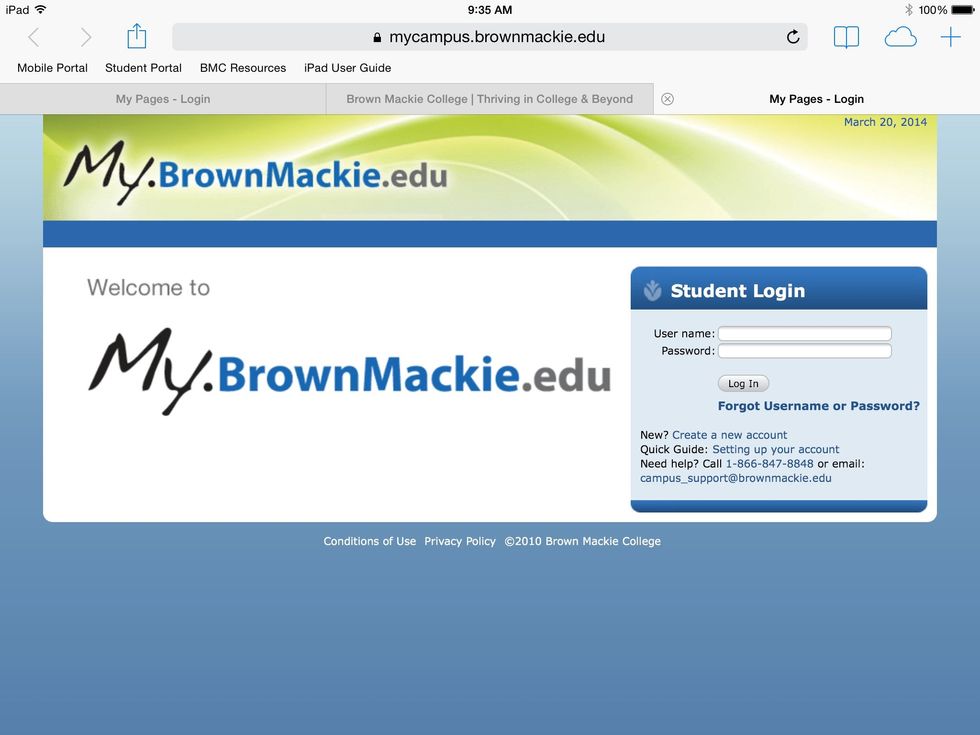 Go to the student portal at my.brownmackie.edu and use the proper log in to access your account.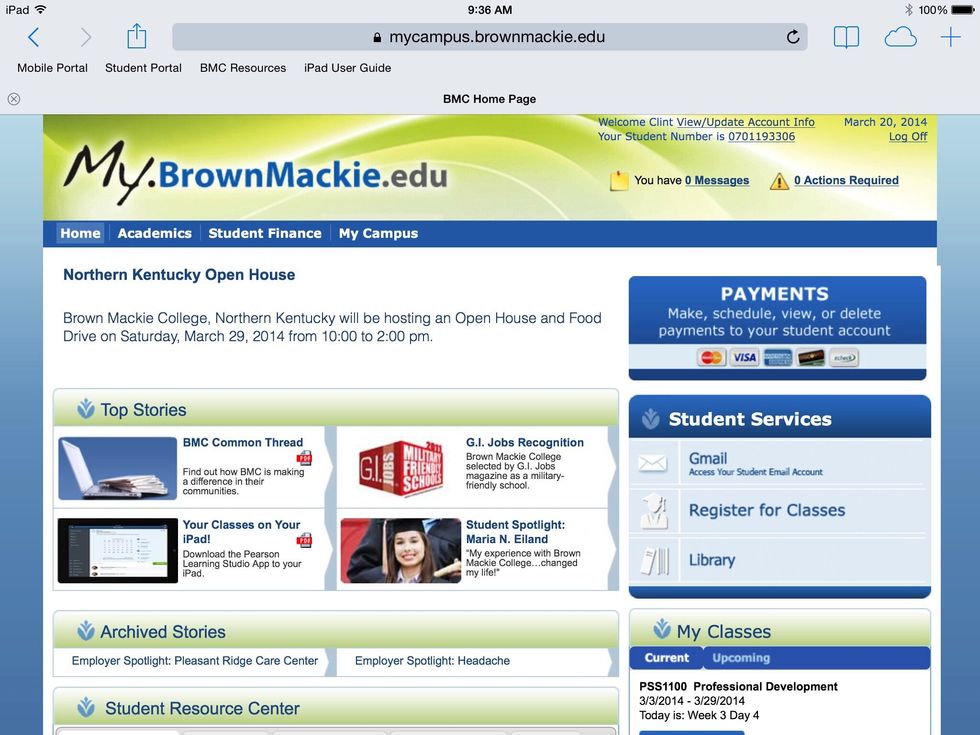 This is your Brown Mackie homepage. It contains student services, campus news and resources, and other additional helpful information.
Scroll down and click "Launch class".
This is the first screen you'll see when you load your eClass. It contains your syllabus, all your assignments, rubric information, emails and grade book.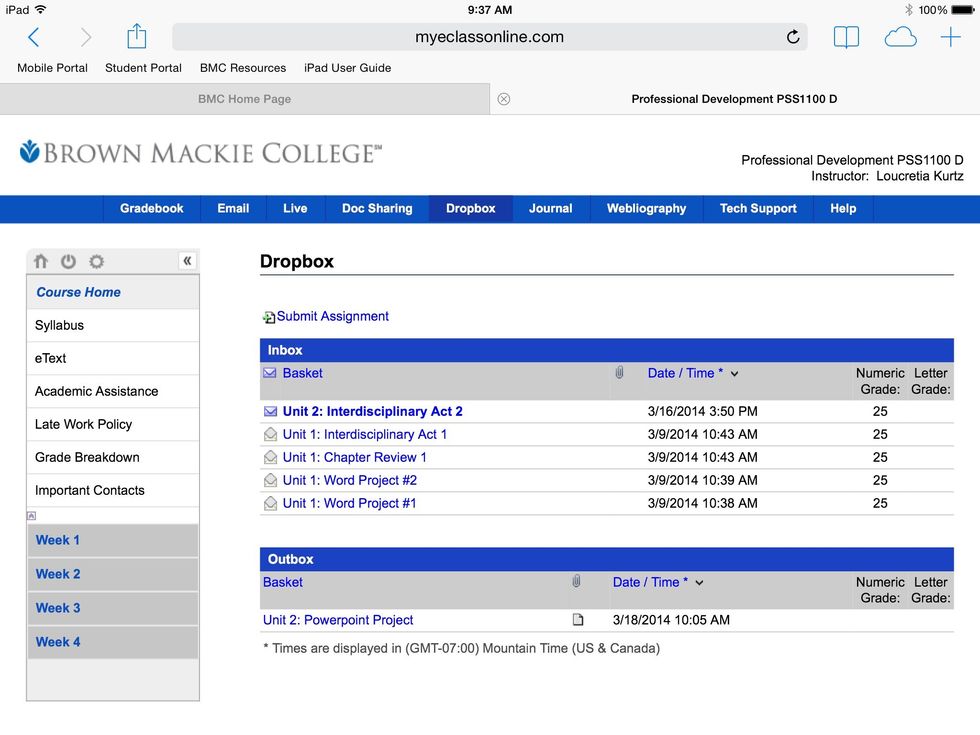 Assignments can be dropped in the Dropbox. Click the blue tab at the top center of the screen, and then click submit assignment above the Inbox tab.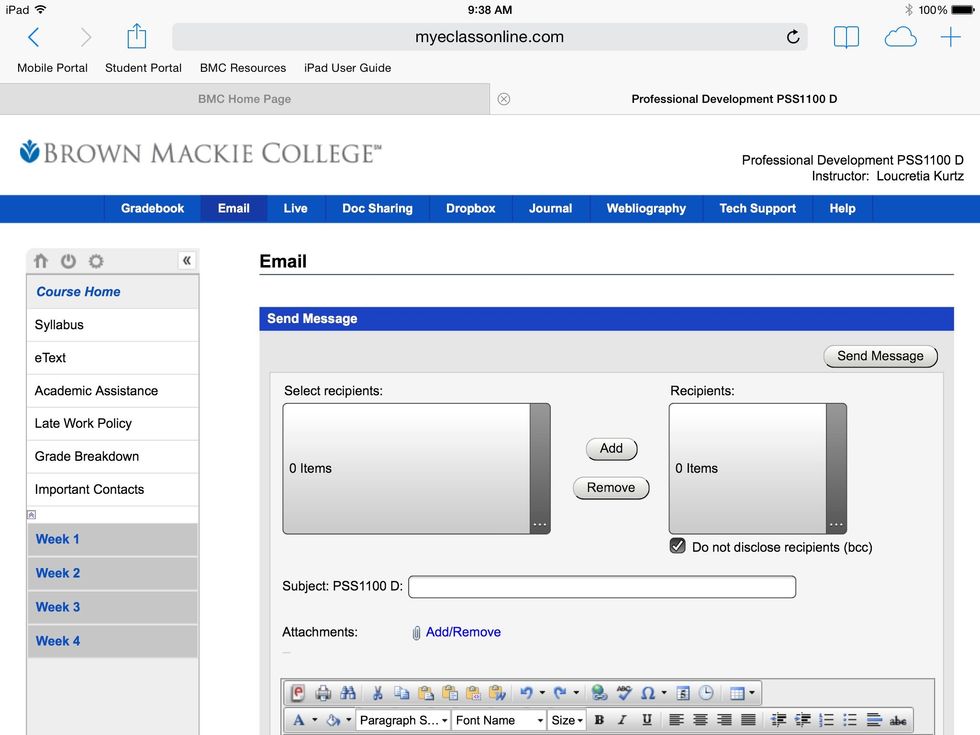 Your instructor or other students can be contacted via email 24 hours a day, 7 days a week. Just click the blue tab on the upper left part of the screen to the right of Grade-book that says "Email."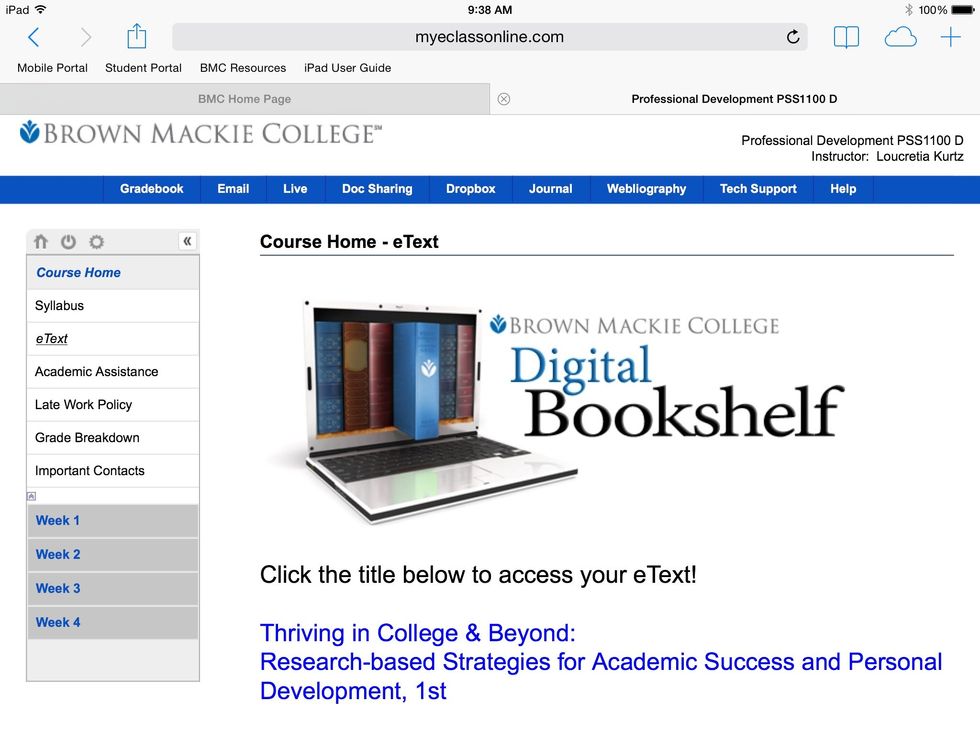 Click the "eText" tab under Course Home, and click the blue highlighted hyperlink. This link will take you to your class eBook.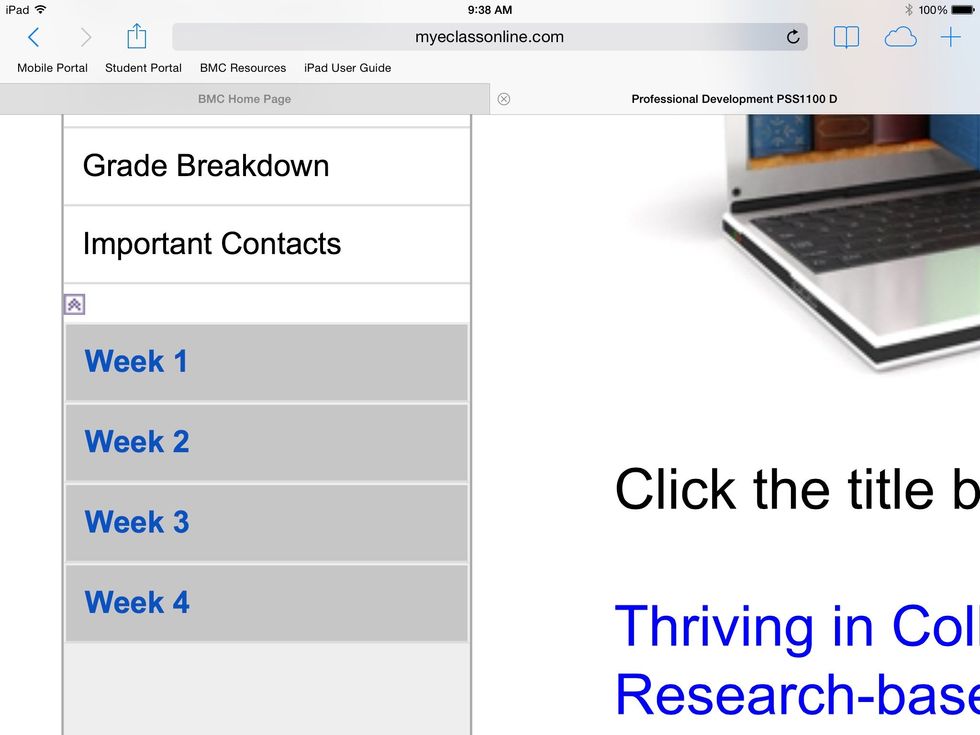 The blue links labeled "Week(s) 1-4" are where you check and see your assignments. Click the correct week and access your current assignment.
To find quick and easy tips to assist you in your eClass, click the Webliography tab and this is what you will see. There are many helpful tools here that you have access to.
iPad
Laptop or computer
Internet access