How to navigate the north shields heritage walk
Navigate the North Shields Heritage Walk
156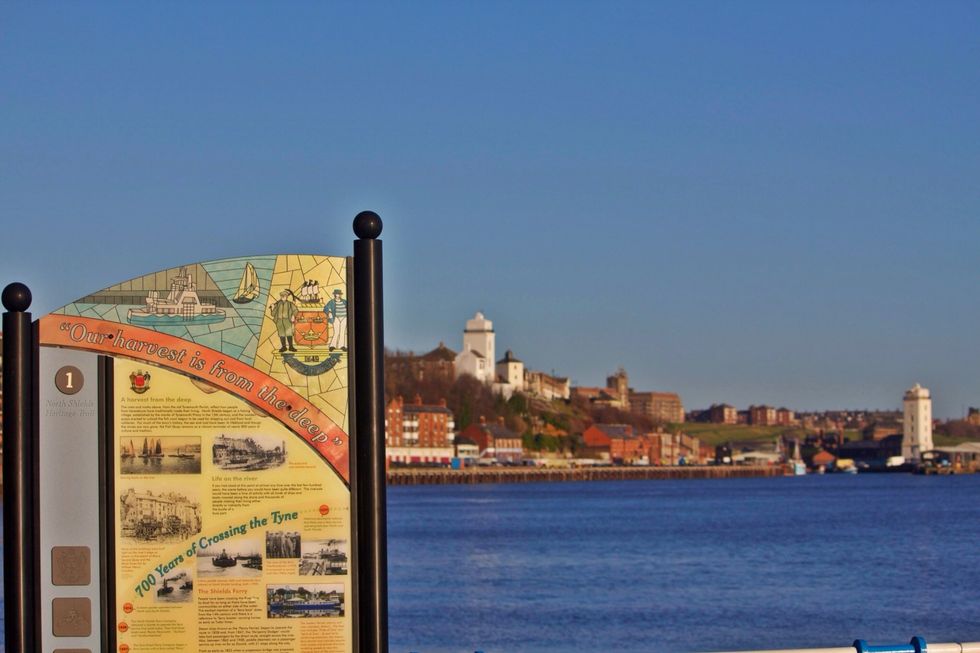 The first of 17 information panels is on the North Shields Ferry Landing. The Ferry Landing is at the far end of the North Shields Quayside near the Porthole pub.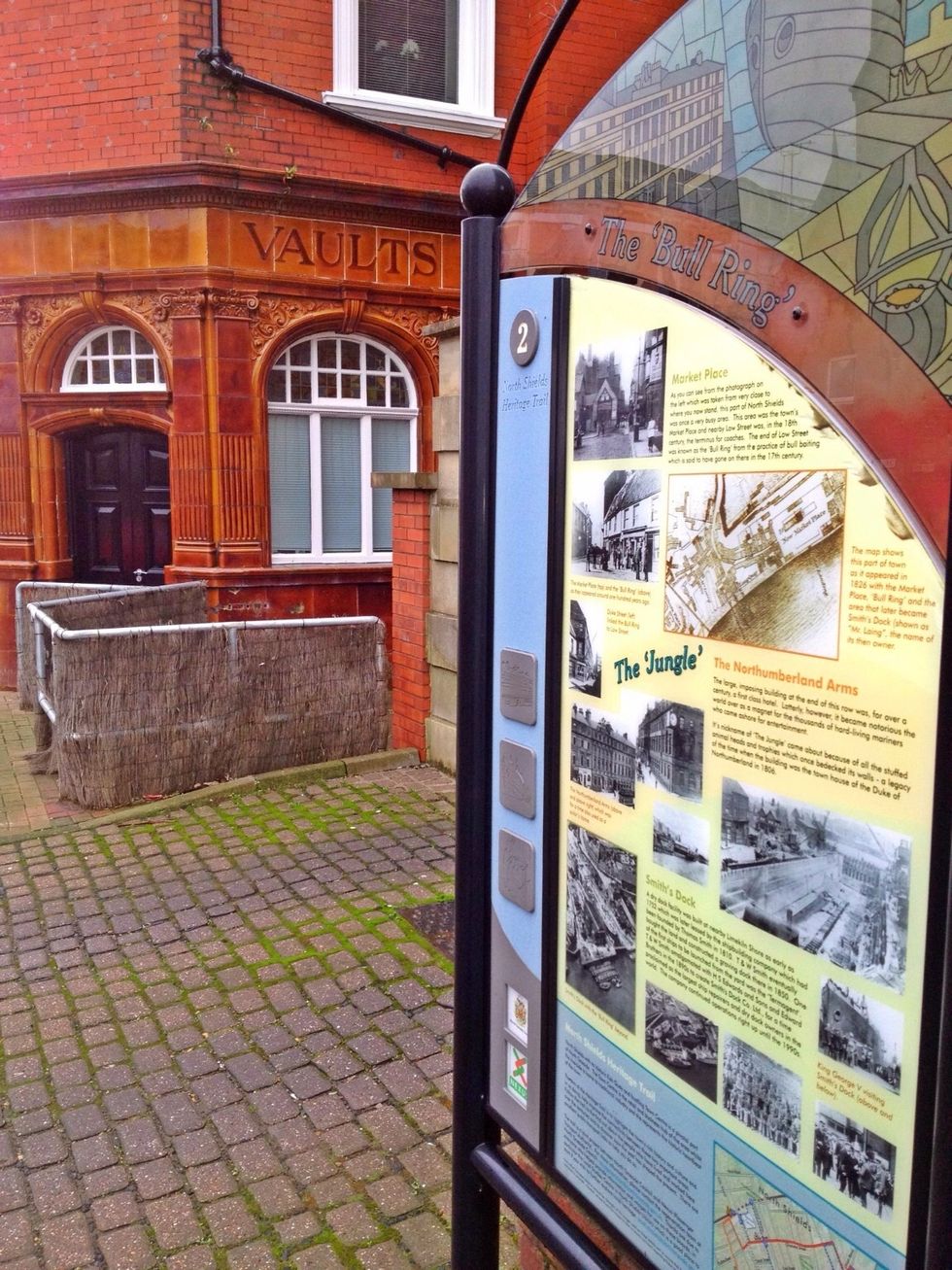 Panel 2 'The Bull Ring' is between the Collingwood Mansions and the Vaults.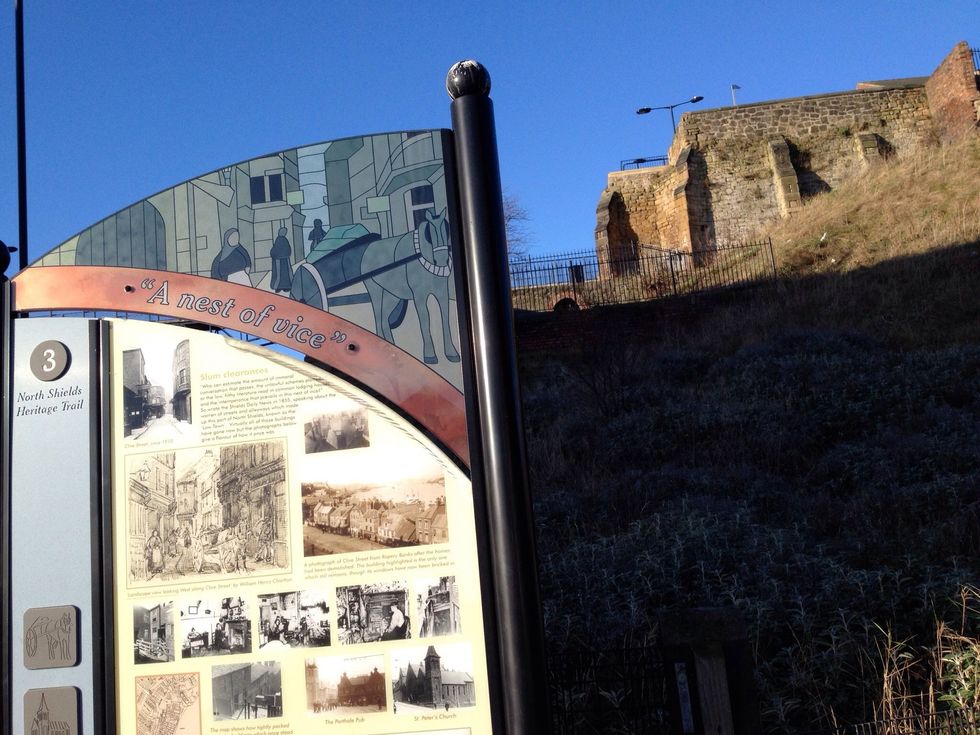 Panel 3 'A Nest of Vice' lies below the remains of St Peter's Church, where Borough Road meets Clive Street.
Panel 4 'The Haddock Shop' is on the quayside by the old dry dock, well before The Prince of Wales pub
Panel 5 'The Wooden Dolly', difficult to miss, located right next to the Prince of Wales pub, the finely carved statue in red, contrasts sharply with the green tiles of the pub.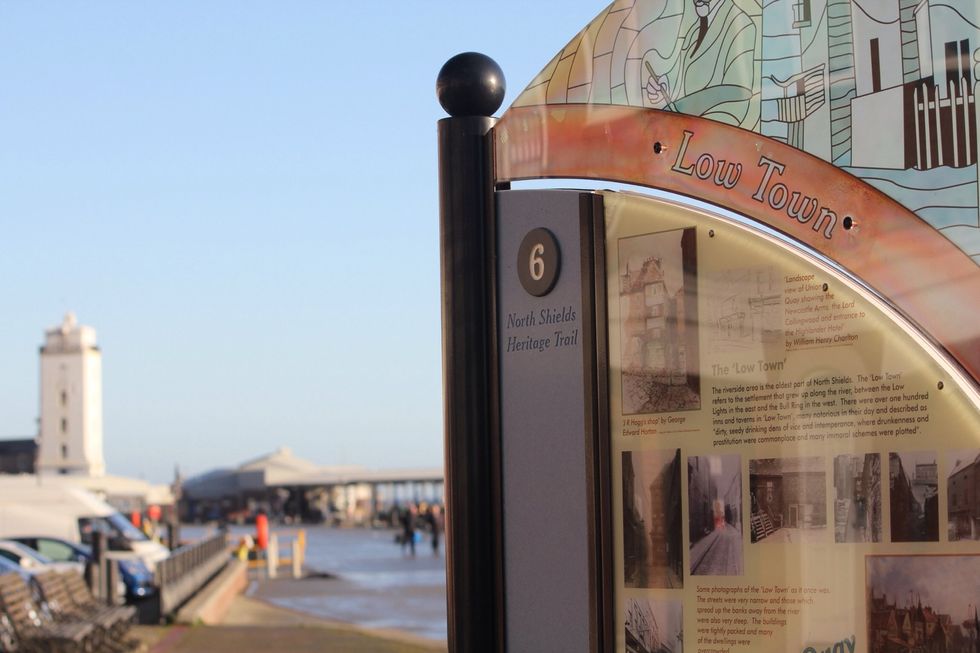 Panel 6 'The Low Town', stands at the opposite end of the Fish Quay to the 'Low Light', visible in the distance.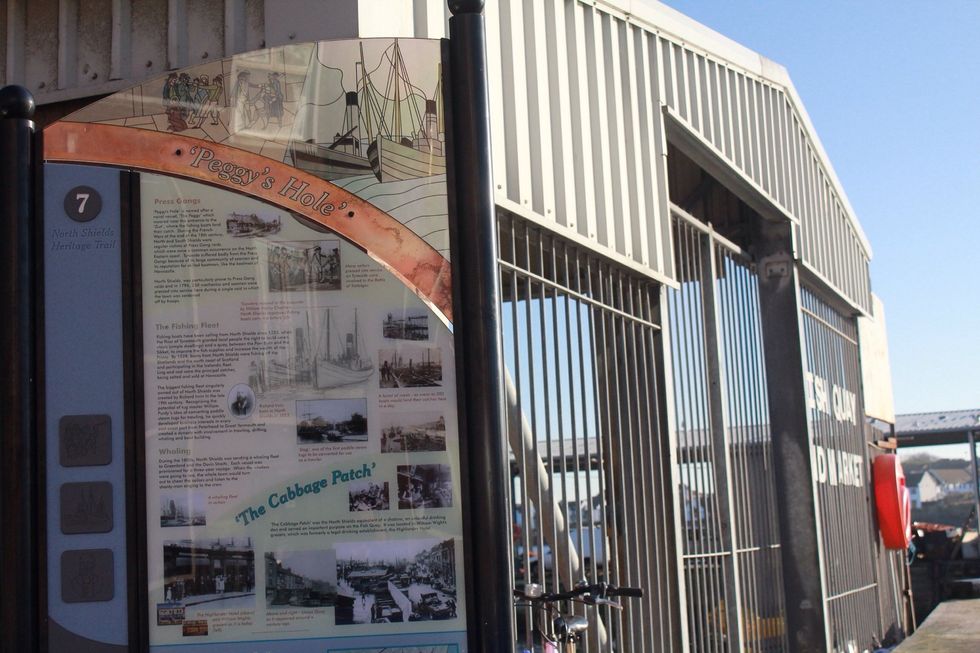 Panel 7 'Peggy's Hole', stands on the corner of the covered Fish Quay and Market. Normally surrounded by wheely bins or dumpsters, the panel is often difficult to get near.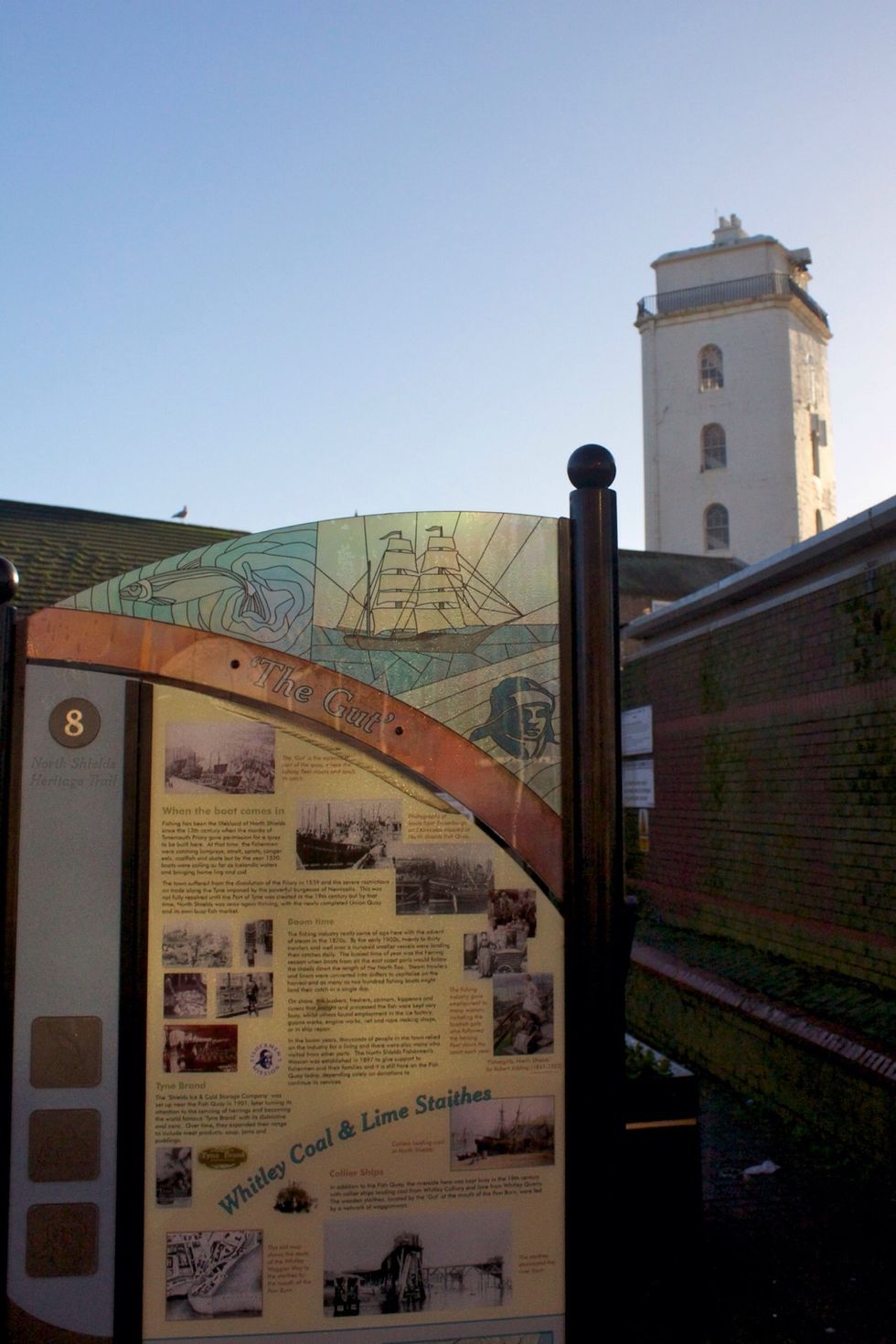 Panel 8 'The Gut', near the Dolphin Pub, on the side of the covered Fish Quay and Market.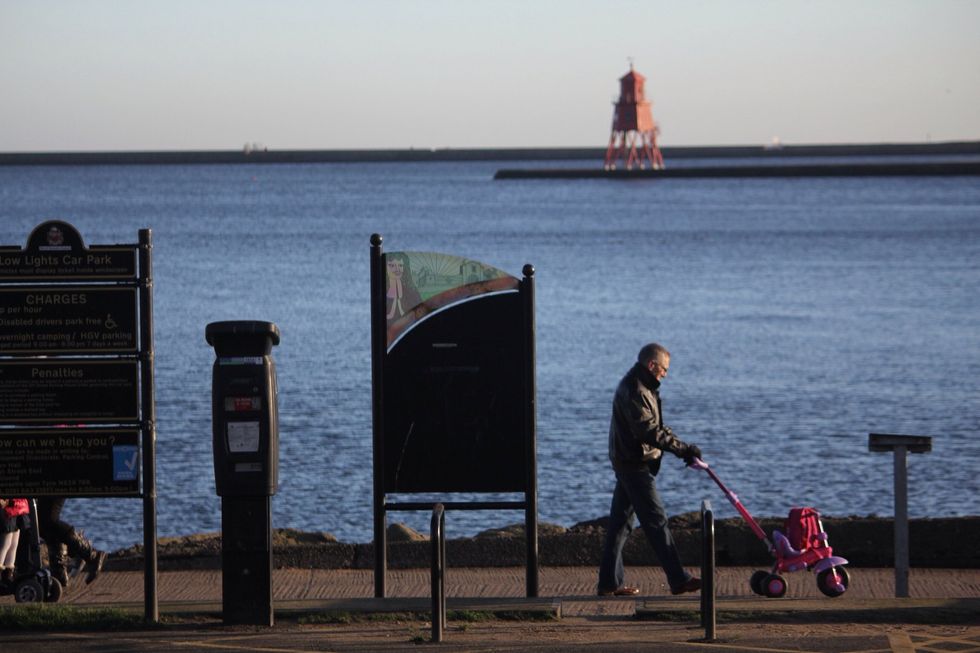 Panel 9 Clifford's Fort, on the edge of the Low Lights Car Park, some great views from here.
Panel 10, 'River Life' just before the Low lights Car Park, right next to a bus stop. The last panel before ascending to High Town.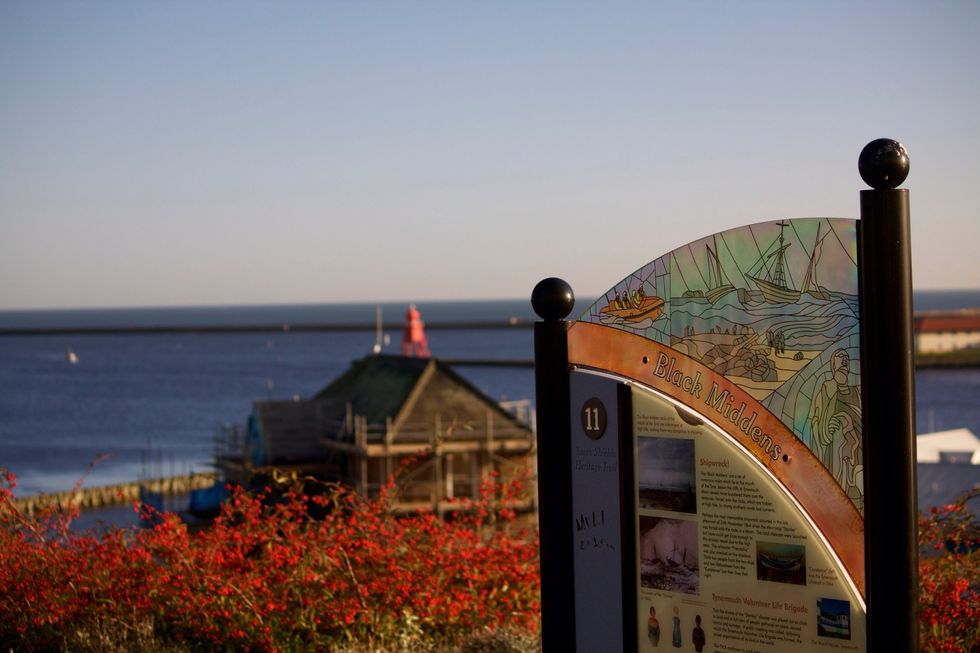 Panel 11 'Black Middens', ascend 100 Union Stairs to the Wooden Doll Pub, overlooking the Quayside. Breathtaking views for the first panel of the 'High Town'.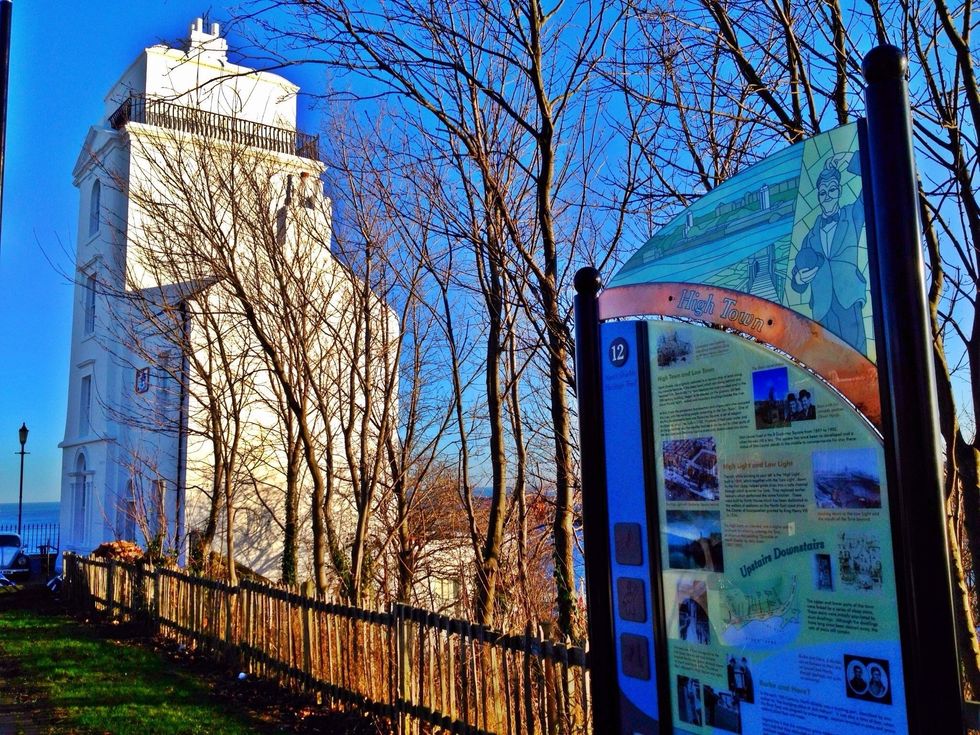 Panel 12 'High Town', continue along Tyne Street past the 'High Light', stunning views of the river and sea, on you right the statue of Stan Laurel in Dockwray Square.
Panel 13 'Tyne Gorge', lies at the end of Tyne Street, next to the Maritime Chambers, now registry office.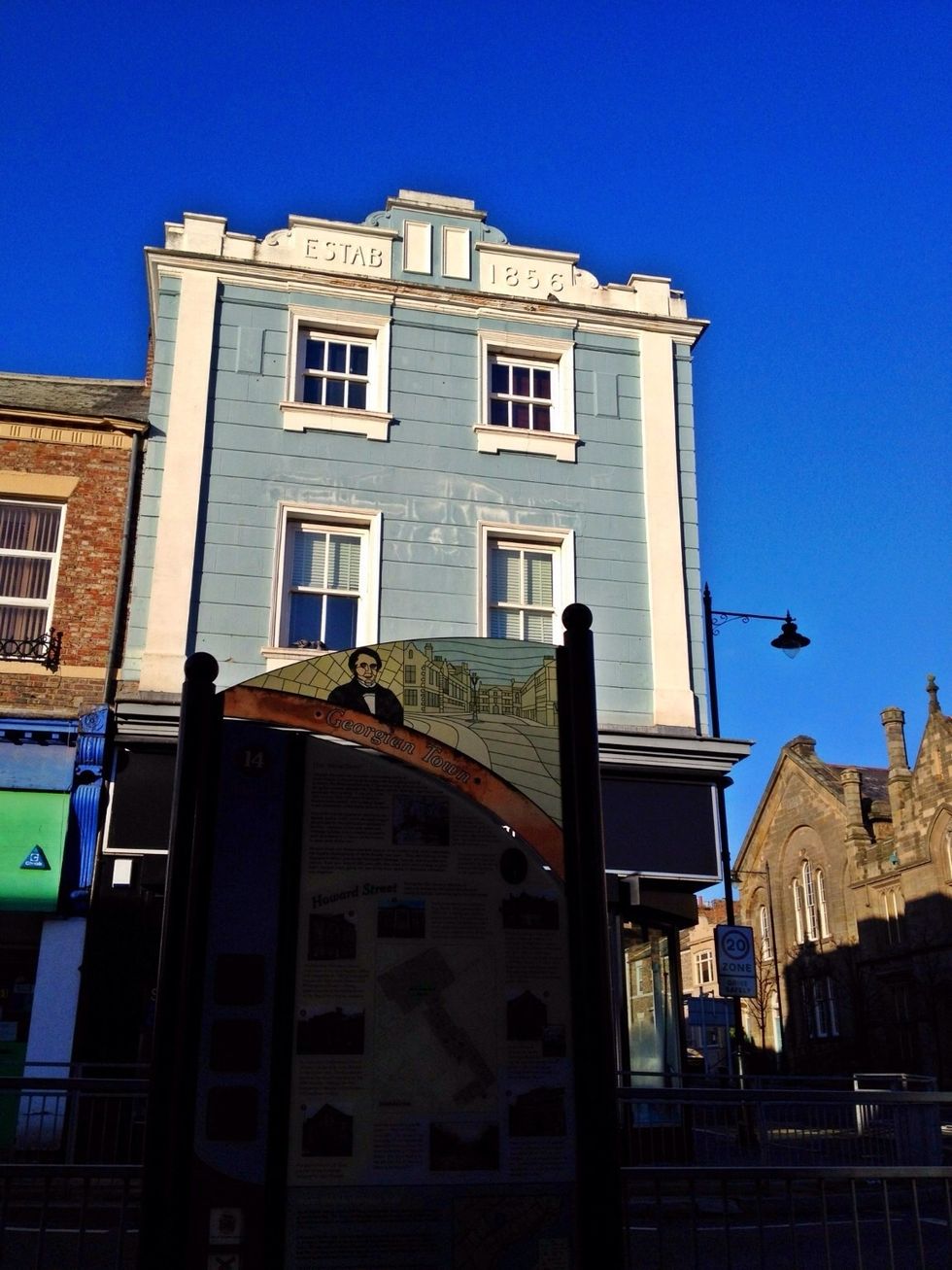 Panel 14, 'Georgian Town', very easy to miss this one as you walk up Howard Street.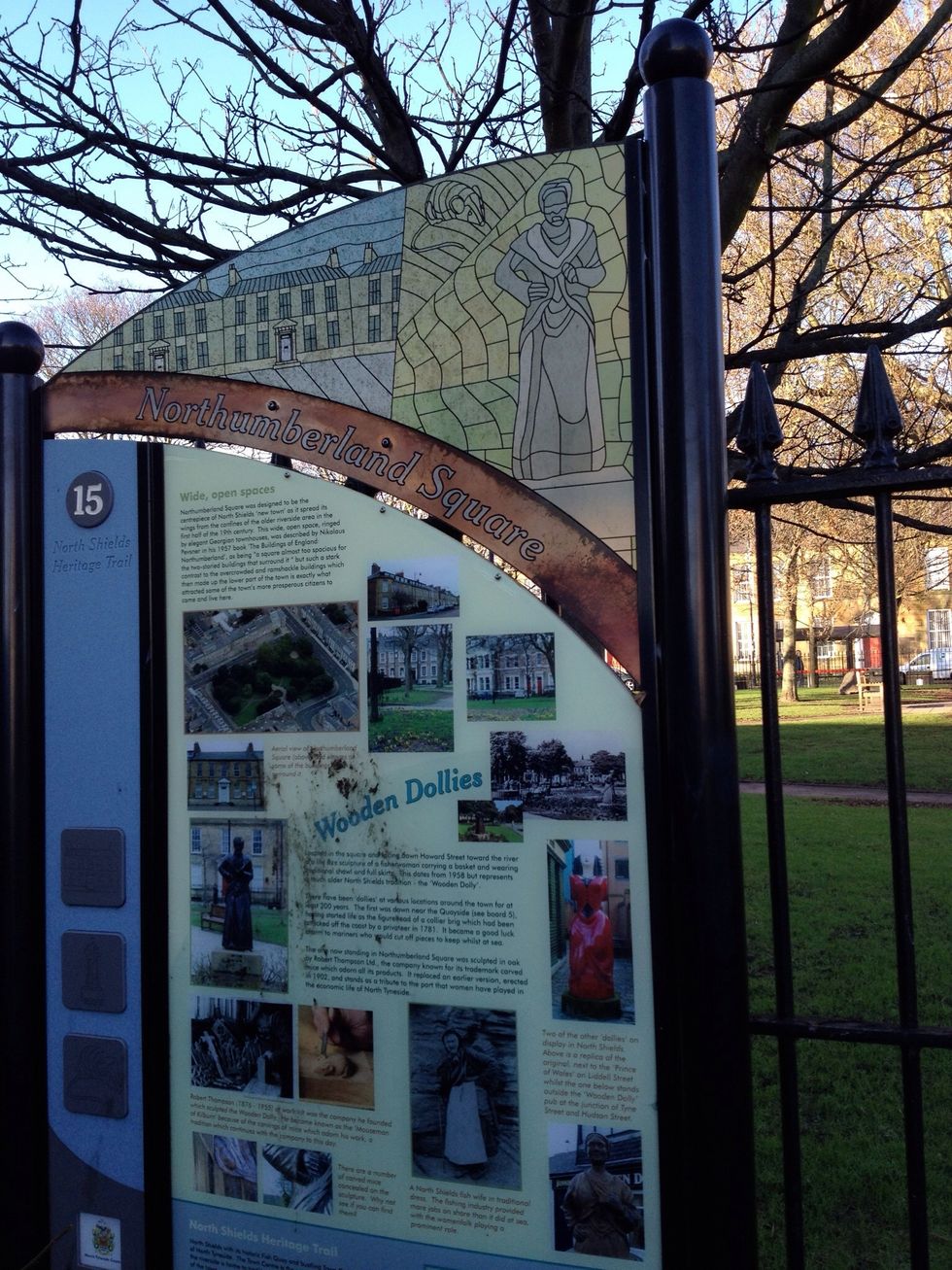 Panel 15, 'Northumberland Square, standing next to the Library, where the Square meets Howard Street.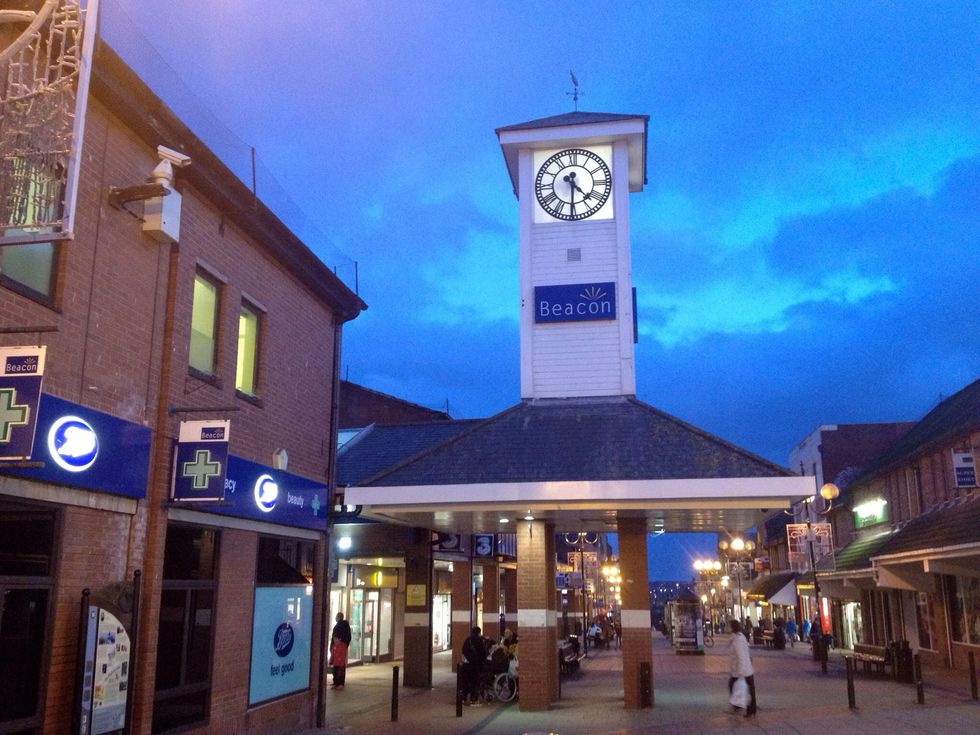 Panel 16, 'Famous Sons and Daughters', located on Bedford Street, outside Boots the chemist, next to the Beacon Shopping Mall.
Panel 17, 'A Town where no town ought to be', outside North Shields Metro Station, a convenient point to end this walk.
1.0 Pair of comfortable shoes
1.0 North Tyneside Walks iTunes App
1.0 Camera to record views.