Hi guys! This is a different kind of guide.. it's more like a routine. I found that reading some routines is helpful to make your own. As a homeschooler, I feel a good routine is great. So..
.. this is my routine. For me, it's super useful to have a morning schedule, and I found that, when I stick to it, everything seems easier. Hope you have some fun reading it, and it serves for inspo!
I am homeschooled since seconth grade (I'm a ninth grader now!). I mostly study on my own, except some tasks I have to do with my mom or sisters, which means I can organize my own morning.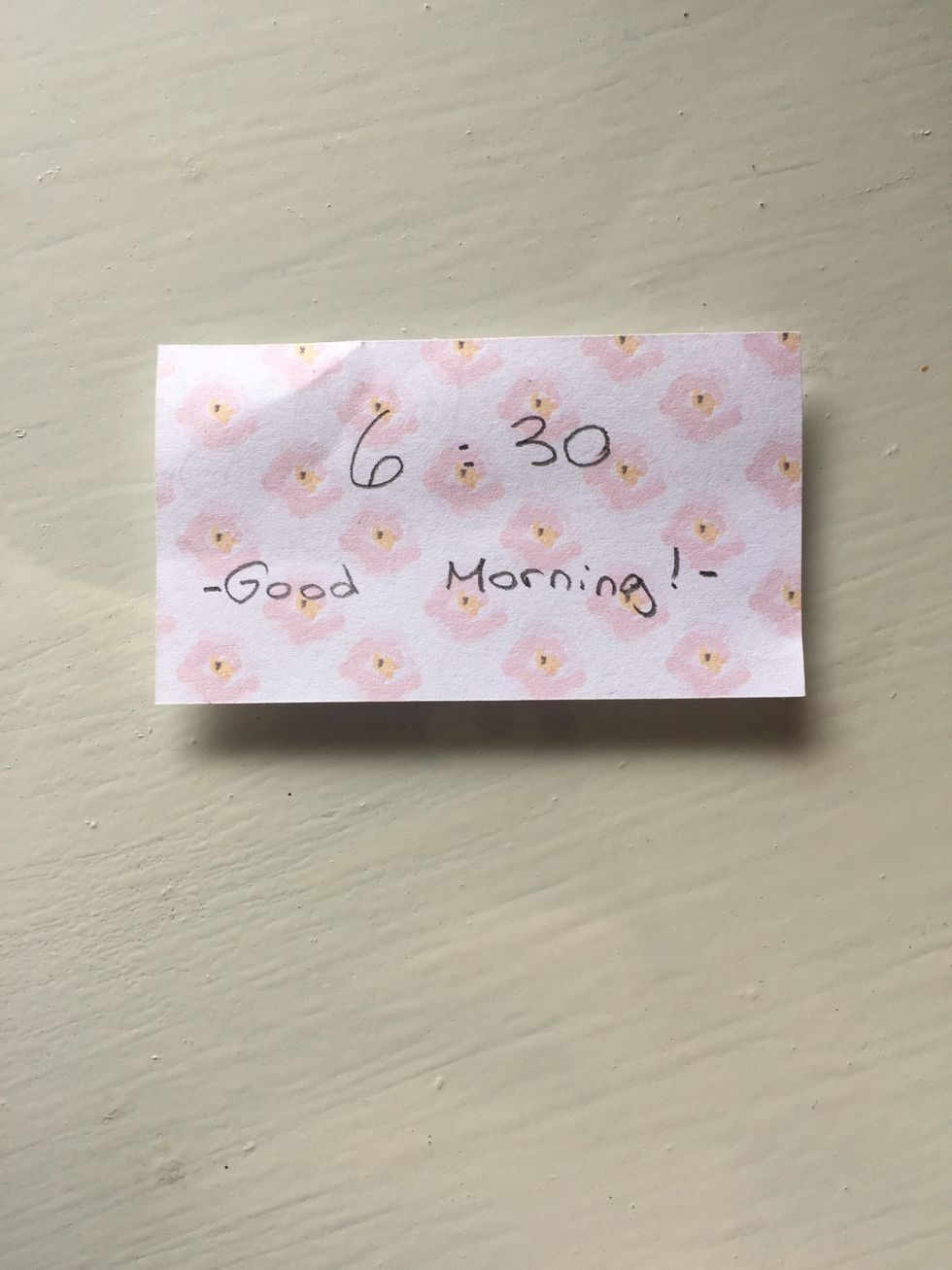 My mornings begin at 6:30, when my alarm wakes me up giving me that mini heart attack alarms are meant to give. I mean, that's why they exist, right? 😂
Until about 7:00, when my sisters wake up, I stay in bed, reading my morning devotional. Then, I leave my bed to get ready for another day.. *sigh*, my bed's so warm and comfy (like if you agree)
I make my bed, and get dressed. Then, I brush my teeth to take the morning breath away, brush and untangle my hair, and put on some lotion.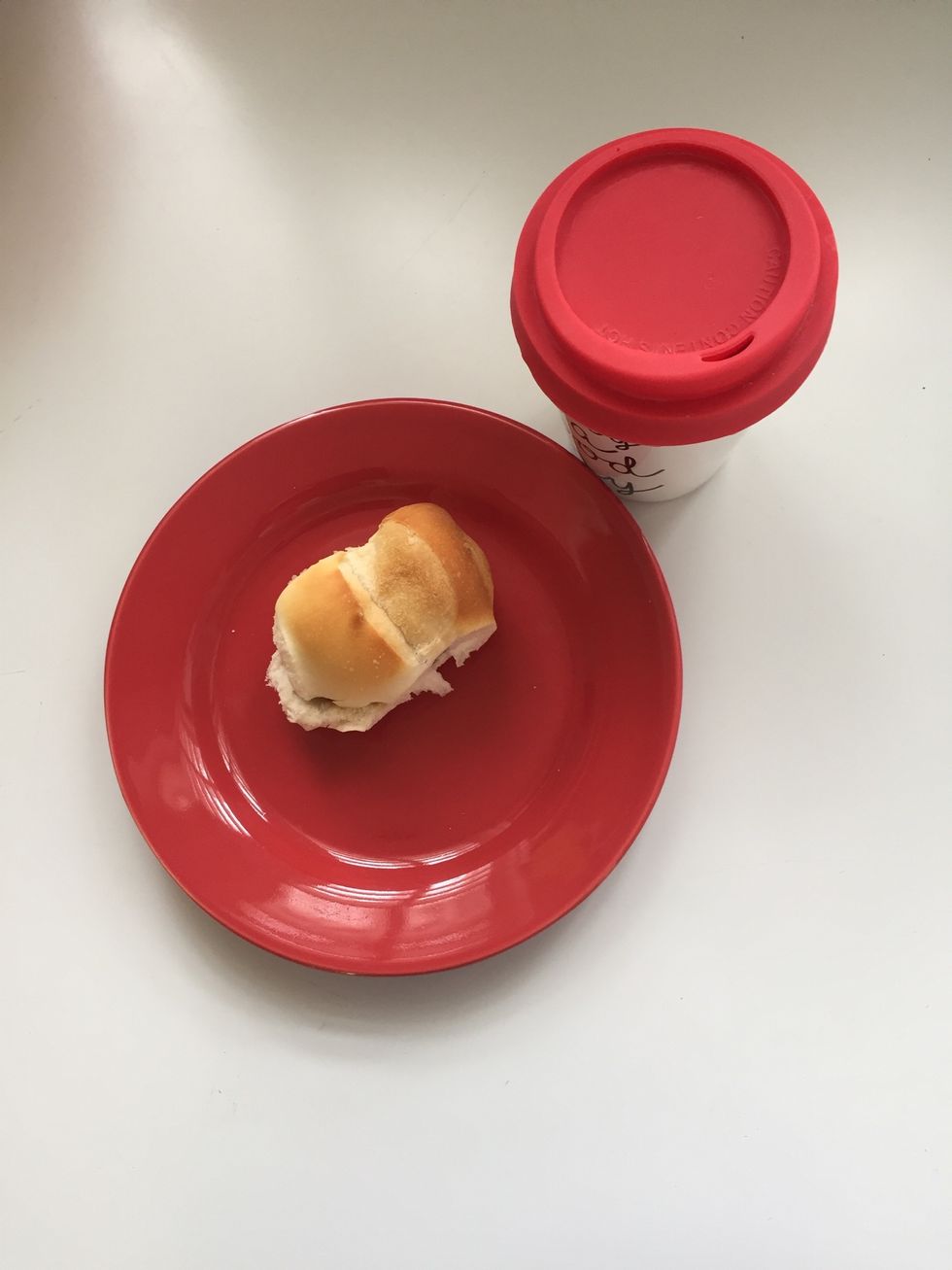 8:00, Breakfast Time! My breakfast constists of a cup of tea, and either a peanut butter and jelly sandwich, or some toasts with cream cheese. Pretty simple.
I have breakfast with my family, and we have our family devotional. It depends on how long it takes on how early I'll start studying, but that's usually around 8:30, or 8:45..
Oh, I almost forgot! We take turns to make breakfast. My turn is on Mondays, but the rest of the days, while one of my sisters prepares breakfast, I either do my chores, or start studying.
After breakfast, we all tidy up the kitchen, then I brush my teeth again, and start studying! This is usually around 9:00, though it depends on how long our breakfast+chores took.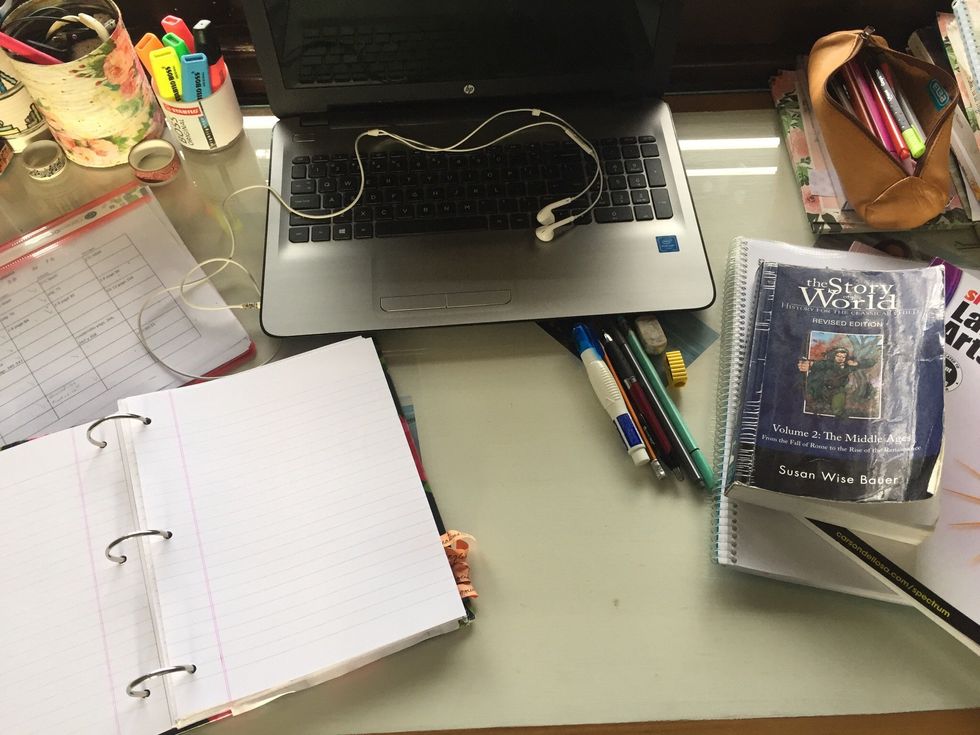 I start studying! ⬆️this is how my desk usually looks like. In this hour, I try to at least finish three tasks.
At 10:15, an alarm buzzes in my phone.. time for a break! I have 15 minutes to rest. I usually have another cup of tea, a snack, and fill up my water bottle. I also read a little.
✨Some Snack Ideas✨ -Popcorn -Apple -Clementine -Toasted sunflower seeds -Pb+J sandwich -Any nuts -Crackers with cheese
At 10:30 my alarm buzzes again. Time to get back working!
I keep studying until 11:30, when another alarm buzzes, and I go prepare lunch. I love cooking, so I love to go get lunch started while my mom helps my sisters. Then she comes and cooks with me.
So guys, this is my weekday morning routine! Hope ya'll enjoyed this guide! (I usually have some school stuff left, which I finish in the afternoon)
If you liked this guide, or found it useful, please give it a like❤️ and comment which was your favorite part! Also, follow for a follow? Comment that you're following me, and I will follow you!
Check my profile for more guides, and have a fun time!
The creator of this guide has not included tools